I am SO happy to be back in action with my bloggy friends on the Monthly DIY Challenge! For those of you who don't know what that is, each month some of my favorite bloggers and I team up to create projects based on a common product or theme. This month we were required to use any type of paint on any type of surface. All of the different and creative project ideas are linked at the bottom of this post, but since I don't like to keep you hanging, here's a sneak peek!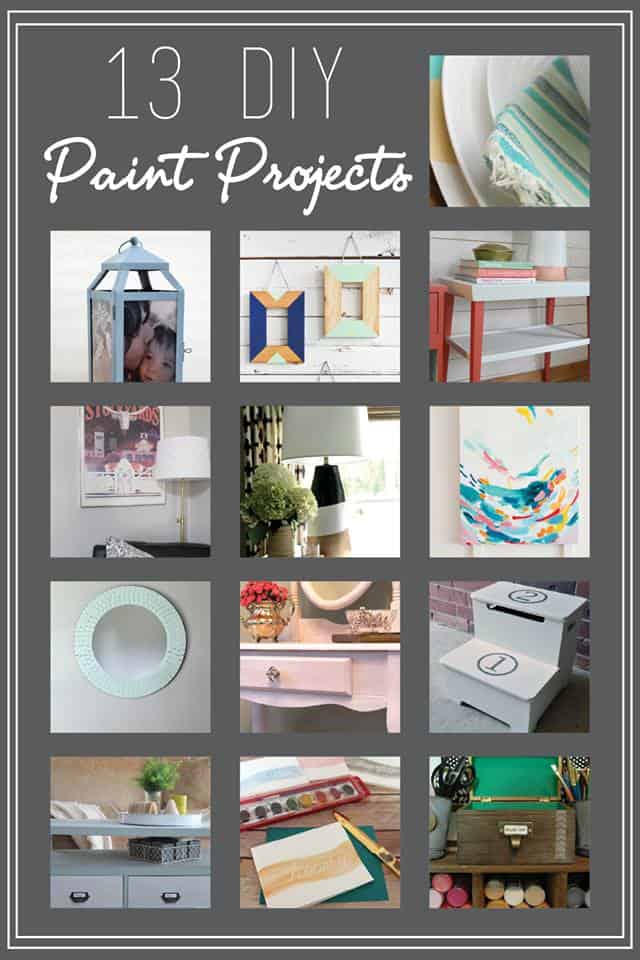 Now, before you head off to check out my friends' posts, let me show you my DIY Watercolor Notecards!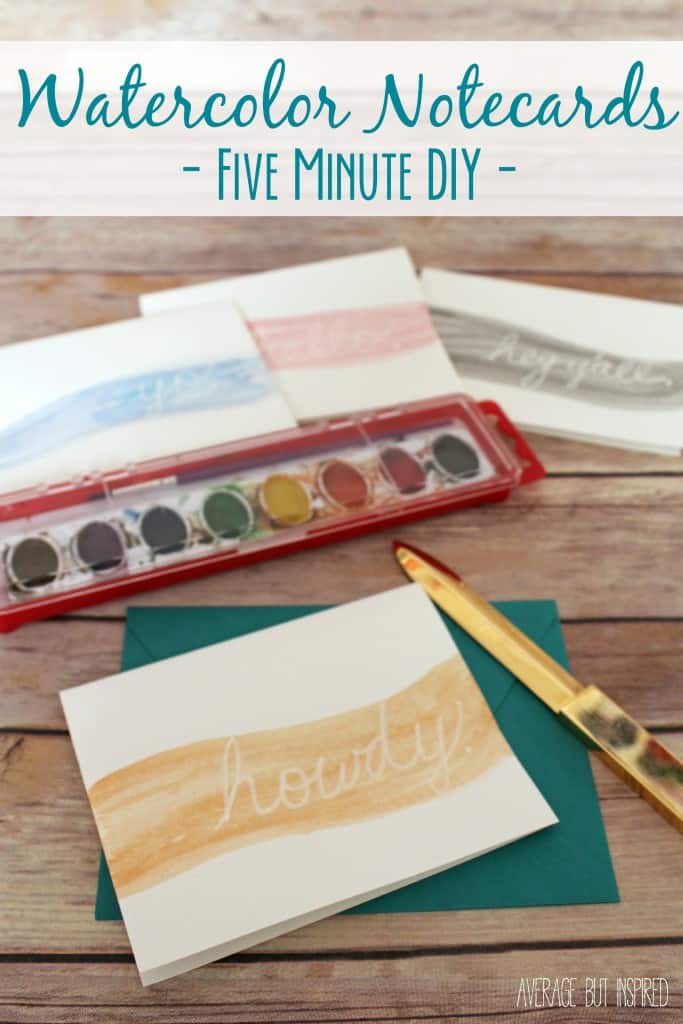 So really, I am not sure I've ever posted a craft that's easier than this one. A monkey could do it. But that's GOOD because I think that sometimes, the simplest crafts can be the best!
SUPPLIES NEEDED
You don't need much to make your own set of DIY Watercolor Notecards.  Super, right?!?
Plain white notecard set
White paint pen
Watercolor set
Watercolor brush
Water
HOW TO MAKE DIY WATERCOLOR NOTECARDS
OK, so guys, to be perfectly honest, I have no real experience with watercolor painting at all.  I am sure you're shocked by this revelation, seeing as the watercolor art on my notecards is so sophisticated.  Those swoosh marks took a lot of talent.  So anyway, moral of the story is that no talent of any type is necessary for this project.
First, write whatever text, or make whatever design, you want on your notecards with the white paint pen.  My inner Texan came out when I wrote on this notecard.  (I am 0% Texan.)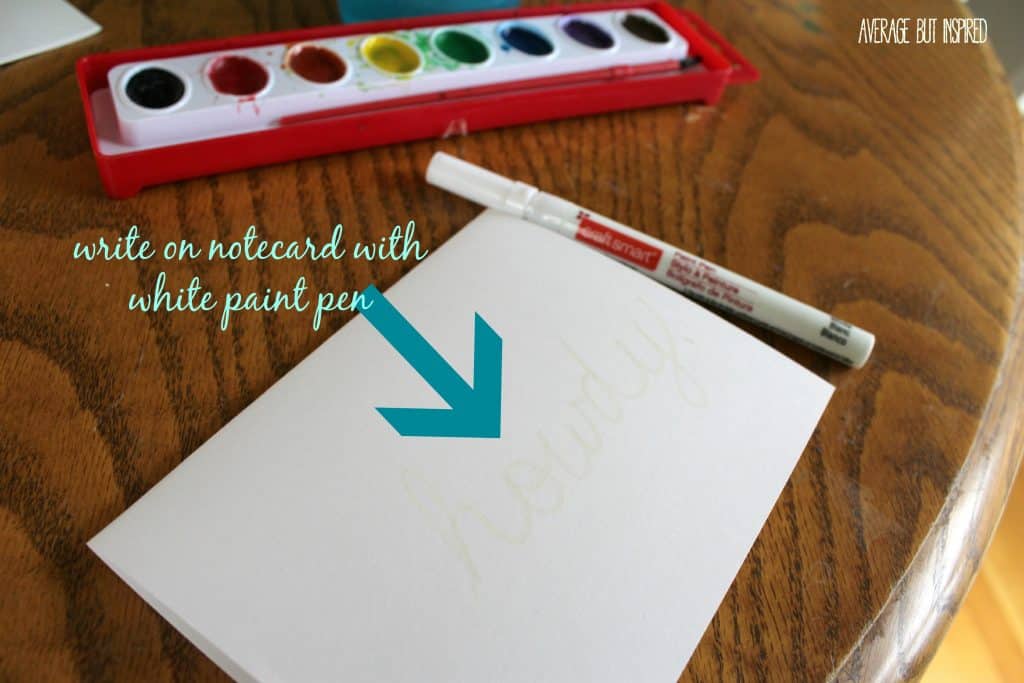 I chose to be very original with my text, writing greetings such as "hey y'all," "hello," and "yo," in addition to "howdy."  (I think I was brain dead when making these.)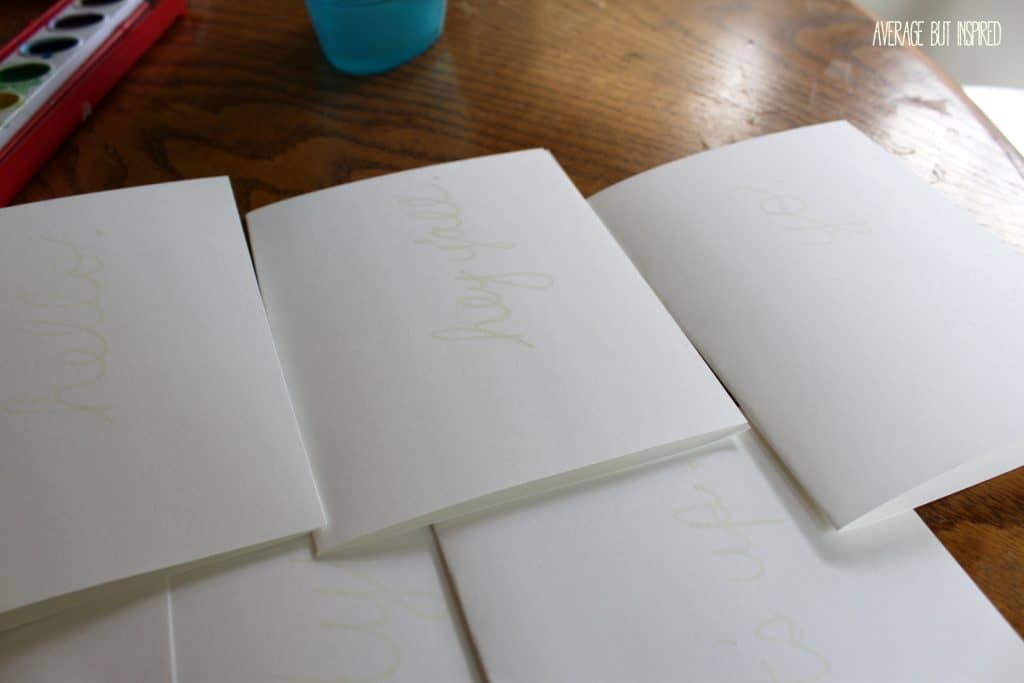 Once the white paint pen dried (which didn't take long at all), I brushed a light coat of watercolor paint on top of each notecard, making sure to cover the text completely.  As the watercolor paint started to dry, the white text became more visible and prominent.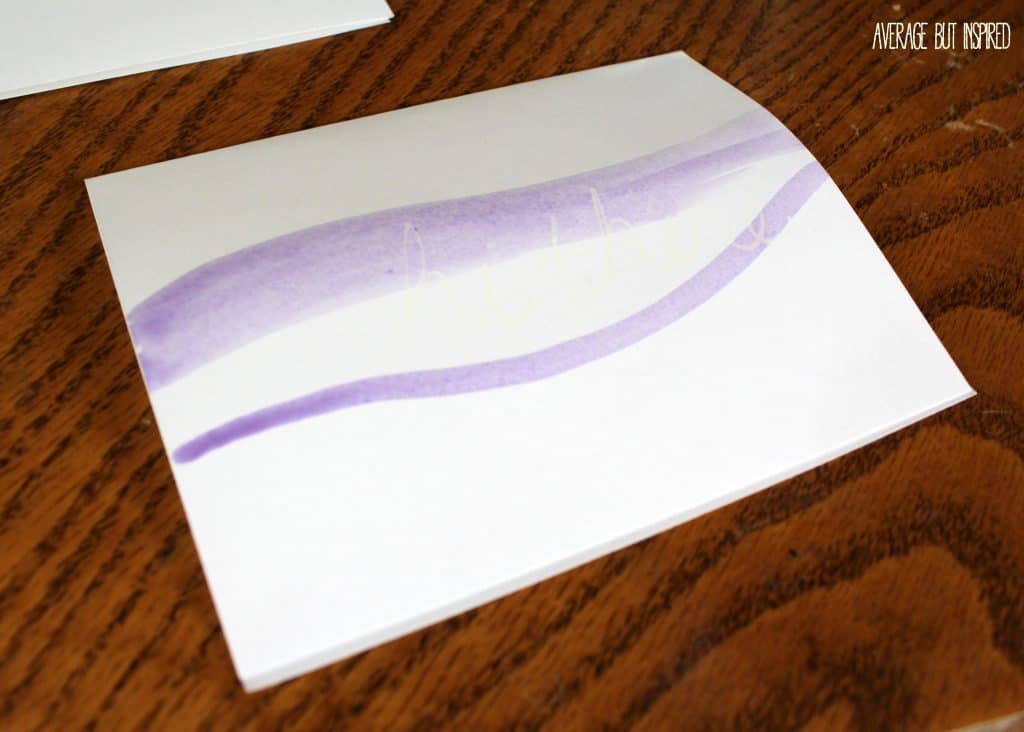 Now, I used my kids' watercolor paint set, but it had to be the crappiest set of paints on the planet.  (Thanks a lot, Santa.)  So if you want your notecards to be high-quality, you may want to invest in some "real" watercolor paints from the craft store.  I have a feeling the color will be much more concentrated, which will make the white text from the paint pen stand out even more.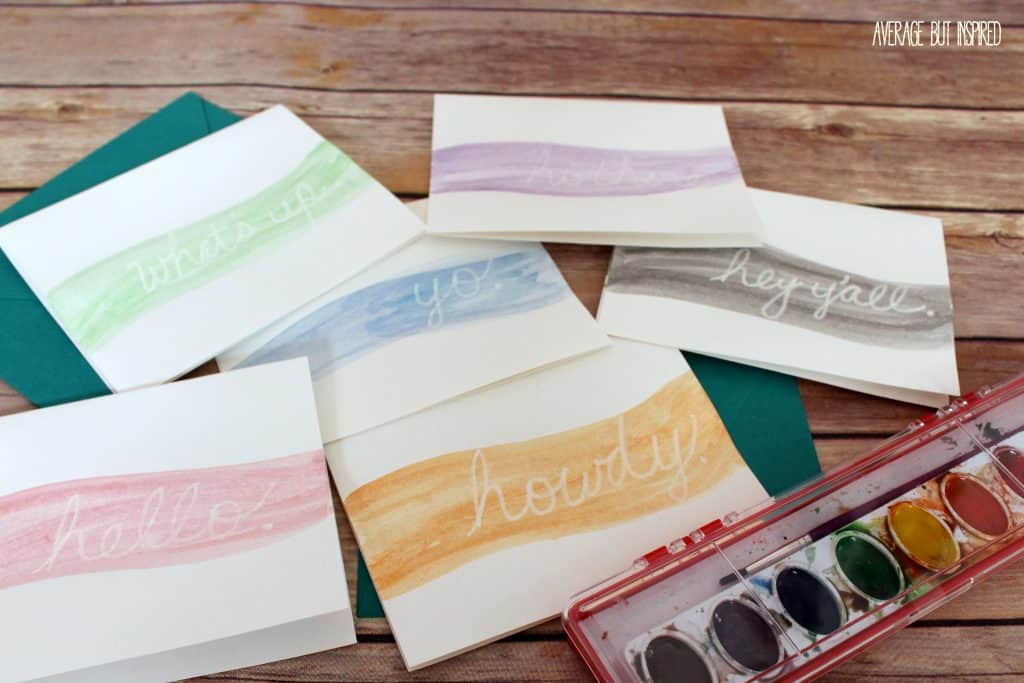 So yeah, that's it! Kind of embarrassingly simple.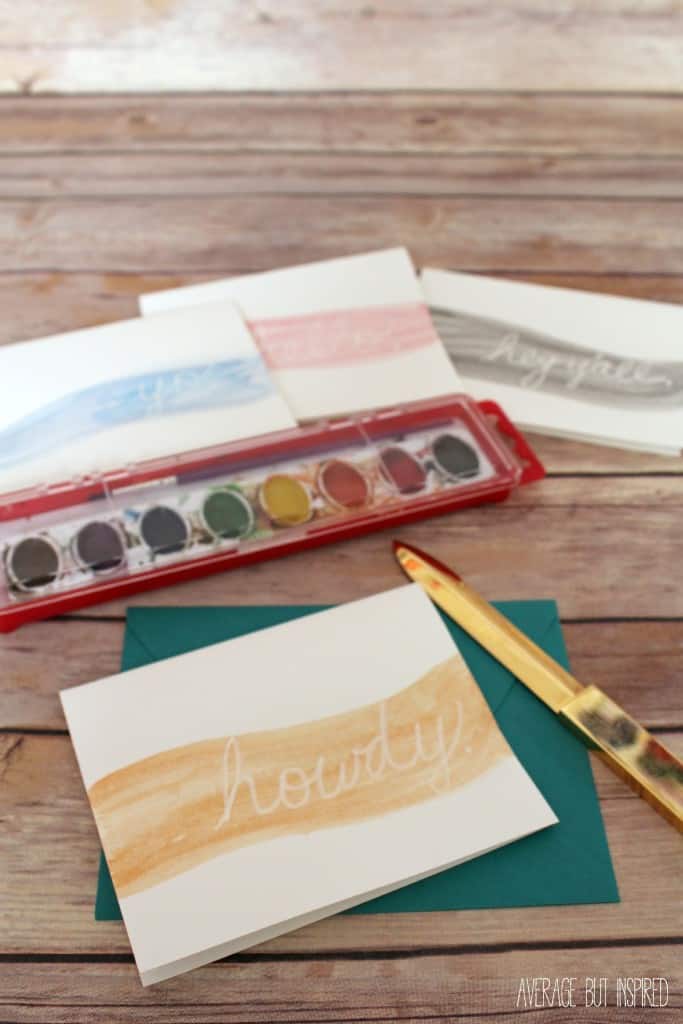 Now that you've seen what I did with watercolors, make sure to check out what my friends did with all different kinds of paints on all different kinds of mediums. They're all fabulous!

– Bre