Hey, friends-
You may have seen this project before because I shared it back in March as my first contributor post over at Designer Trapped in a Lawyer's Body.  But since some of you haven't seen it, I thought I'd share it here, too!  I'm spreading the succulent love all over the blogosphere, people!
Anyway, if you have kids, grandkids, or even just know any kids, then chances are you're familiar with Melissa & Doug toys.  Not only do they have wonderful, high-quality toys for kids, but they package them in these amazing wooden containers that are just TOO nice to throw away!  There are a million things you could use them for, but for this project I decided upcycle some of my kids' Melissa & Doug toy containers into vertical succulent gardens for my bedroom!  
Supplies Needed for Upcycled Melissa & Doug Toy Containers to Succulent Gardens
Empty Melissa & Doug Wooden Toy Containers
Paint (chalky-finish paint, acrylic paint, or latex paint will work)
Paint brush
Scrapbook paper
Mod Podge
Foam brush
Faux succulents
Faux moss
Hot glue
Floral foam
Sawtooth picture hanger
Directions for Upcycled Melissa & Doug Toy Containers to Succulent Gardens
First, paint your empty toy boxes however you like.  I painted mine with black chalky-finish paint first, and then layered a turquoise acrylic paint on top for a slightly rustic look.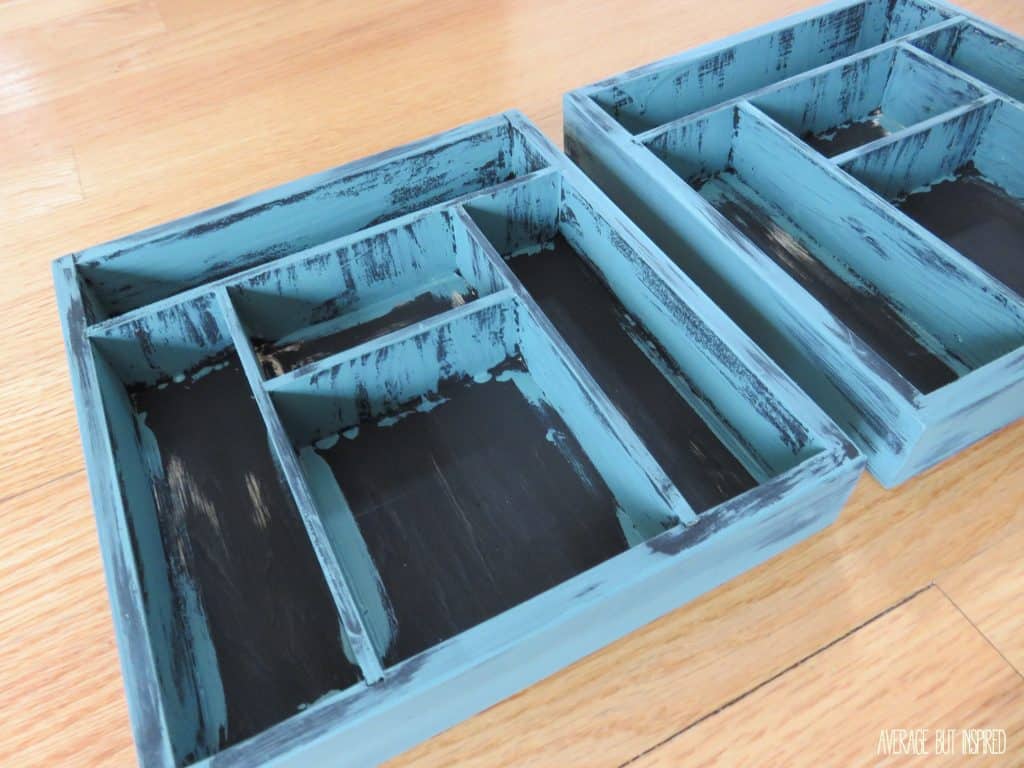 Next, cut scrapbook paper to fit the compartments in each container. Then place a thin coat of Mod Podge into each compartment and press the scrapbook paper on top. Once dry, cover each piece of scrapbook paper with more Mod Podge.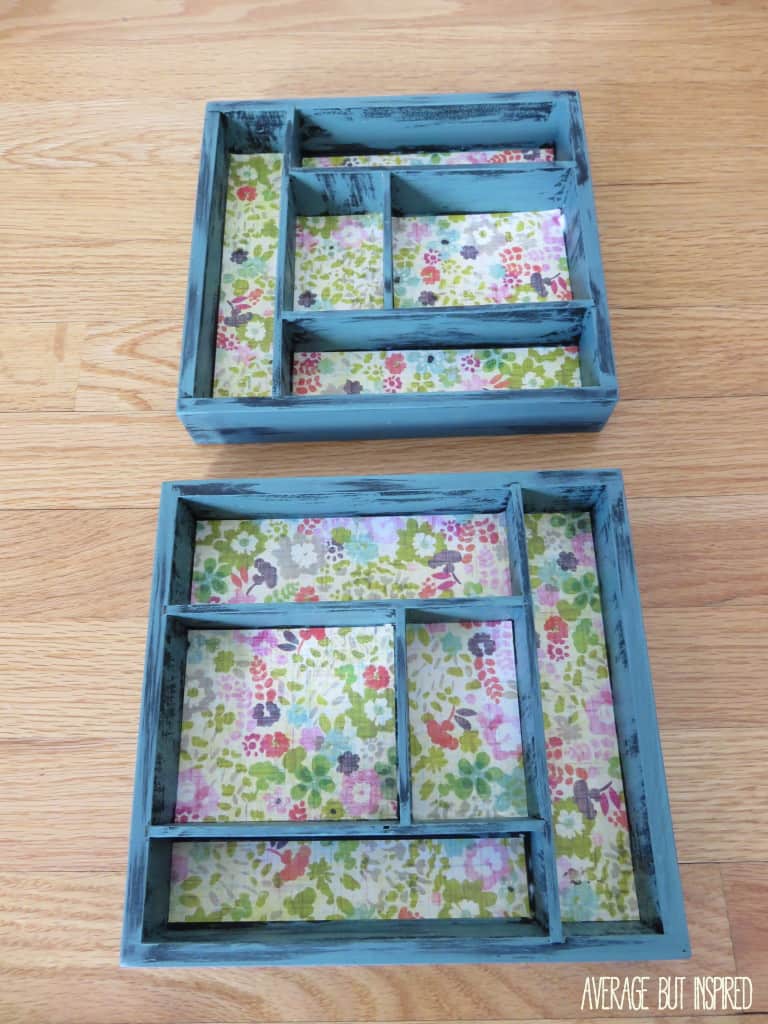 (Note:  If you want to hang these on the wall, this is the time to add sawtooth hangers to the backs of your empty toy containers.  If you want to set them on a table, no need to do this.)  Next, put each of the faux succulents into small pieces of floral foam that are cut down to size. Hot glue those into various compartments of the toy containers.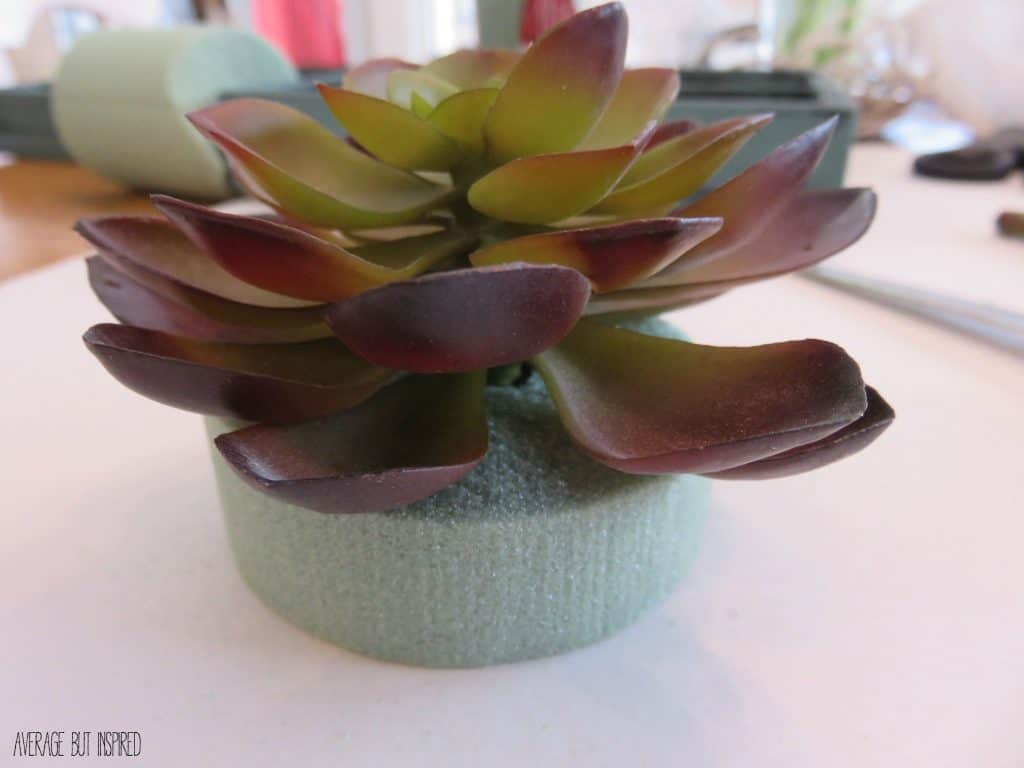 To hide the foam, hot glue faux moss all around the succulents.  Prepare to make a MESS.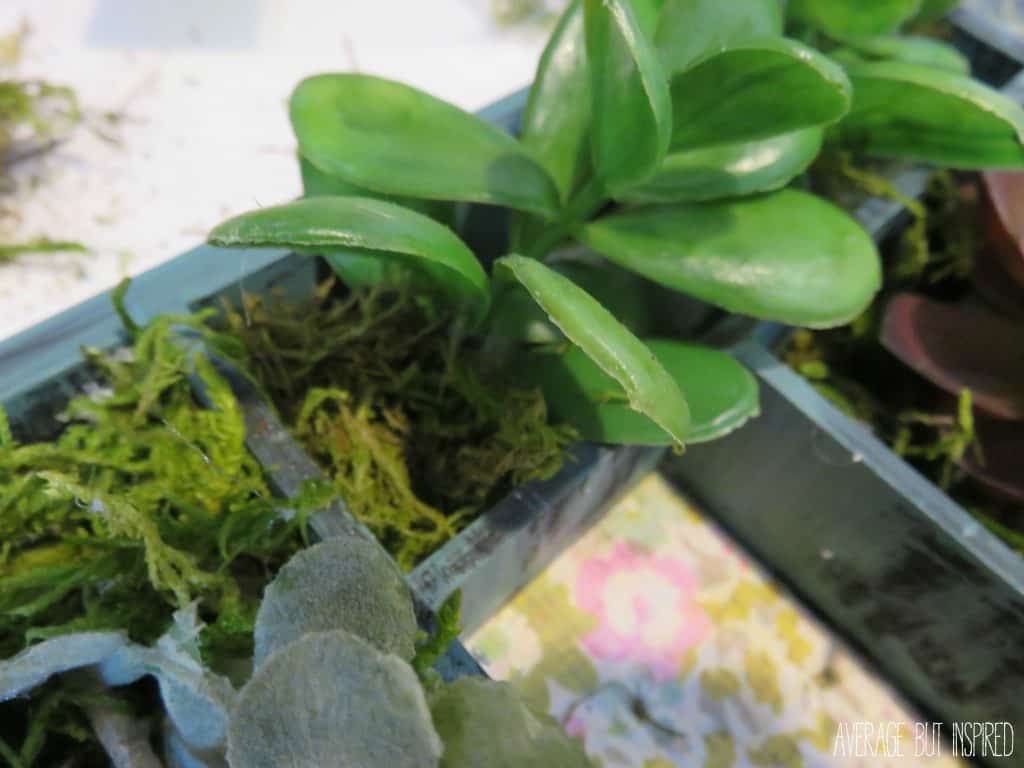 Once all the moss is in place, you're ready to enjoy your new succulent gardens!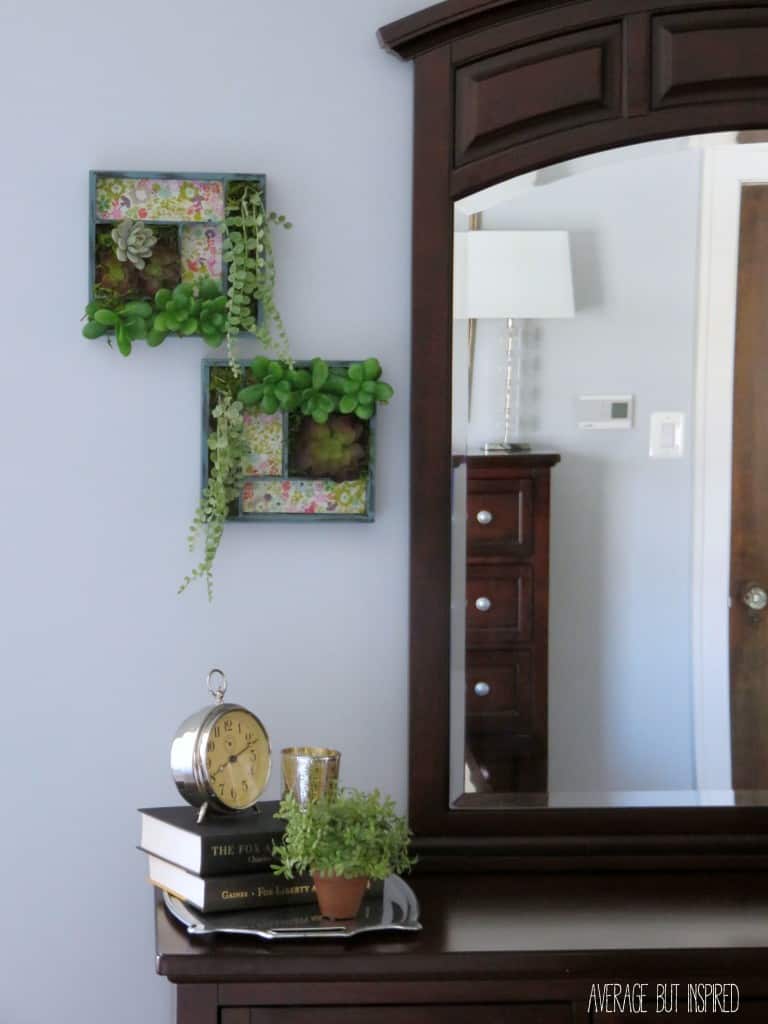 These would be super cute just sitting on a shelf or a table, too!  The best part is that no watering is required!  Perfect for black thumbs like me.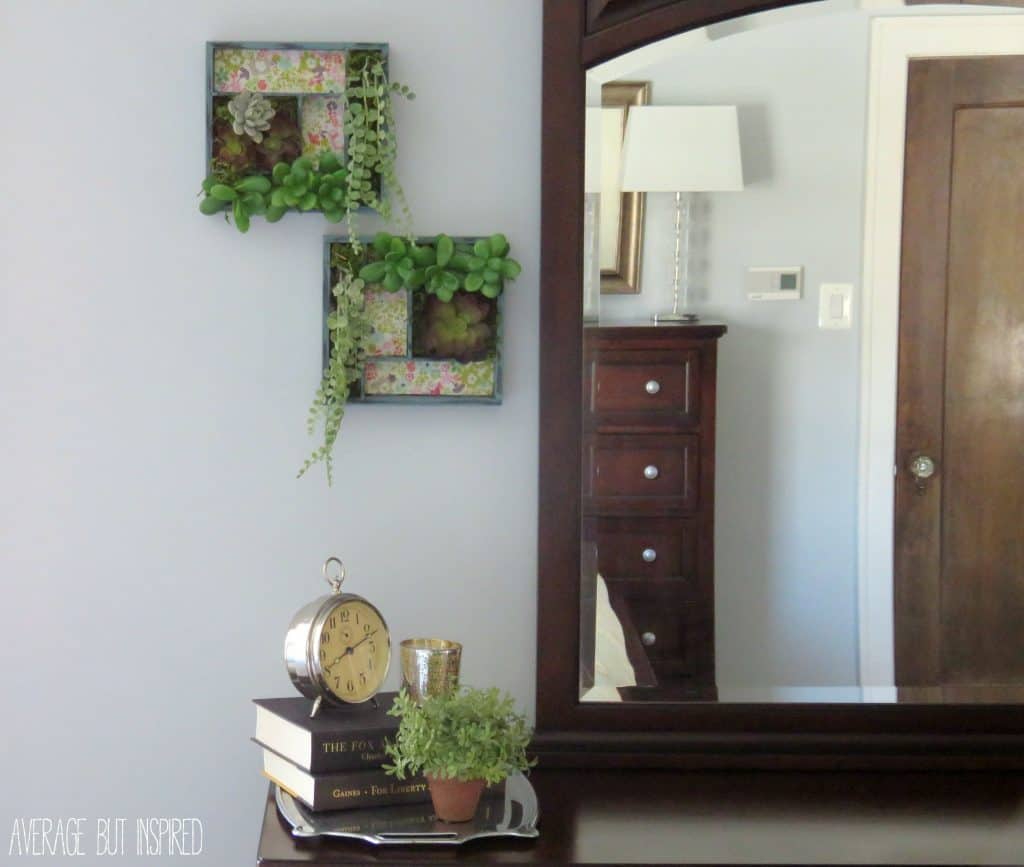 If you have any of these Melissa & Doug toy containers sitting around, think about putting them to good use, even if it's not as a succulent garden!
– Bre