Ugh.  I'm sort of hating myself right now.  You see, I promised myself that I absolutely would not post anything fall-related until mid-September at the earliest.
But then I made this early fall door decor.  And I caved and decided to post it now anyway.  Because the truth is that I am so far behind schedule on all of my other projects that I really had nothing else to write about now.
I hope you'll forgive me.  And I hope you like it.  (And I hope you "Pin It." Ha!)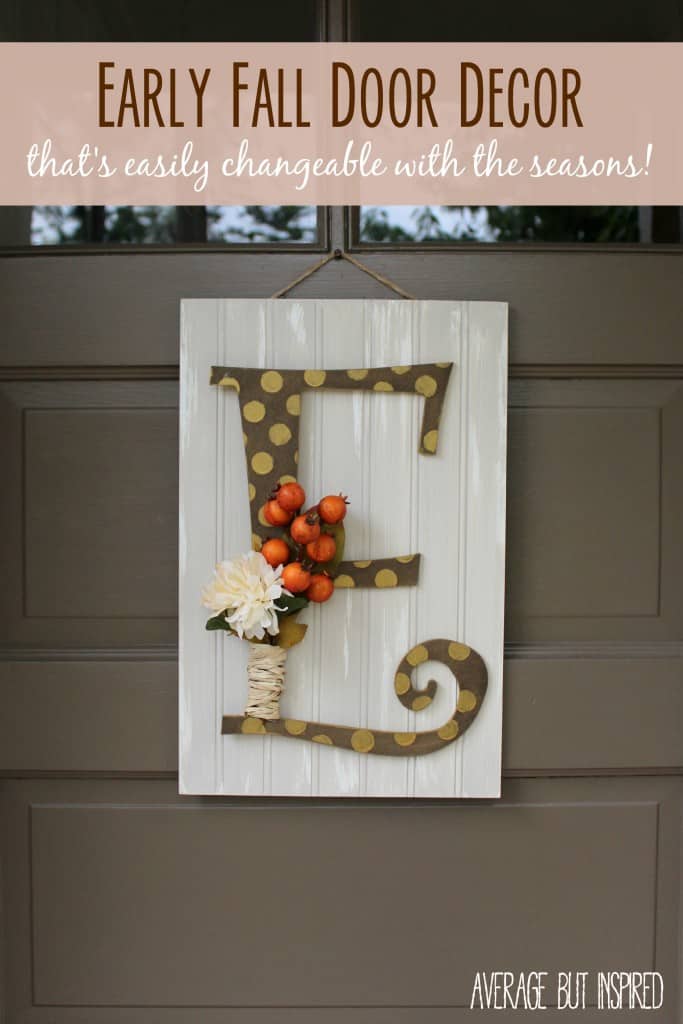 Supplies Needed to Make Early Fall Door Decor
Links marked with an asterisk are affiliate links.  To read my disclosure policy, please click here.
Beadboard hanging plaque (I purchased this one)
Wooden letter  (I purchased this one)
Embellishments of choice (I used a faux flower and faux berries)
Foam brushes
Instructions for How to Make Early Fall Door Decor
First, paint the beadboard hanging plaque with the Americana Decor Chalky Finish Paint.  I used a dry brush technique to give it a weathered look.  If possible, find a young child to make strange faces while you paint the beadboard.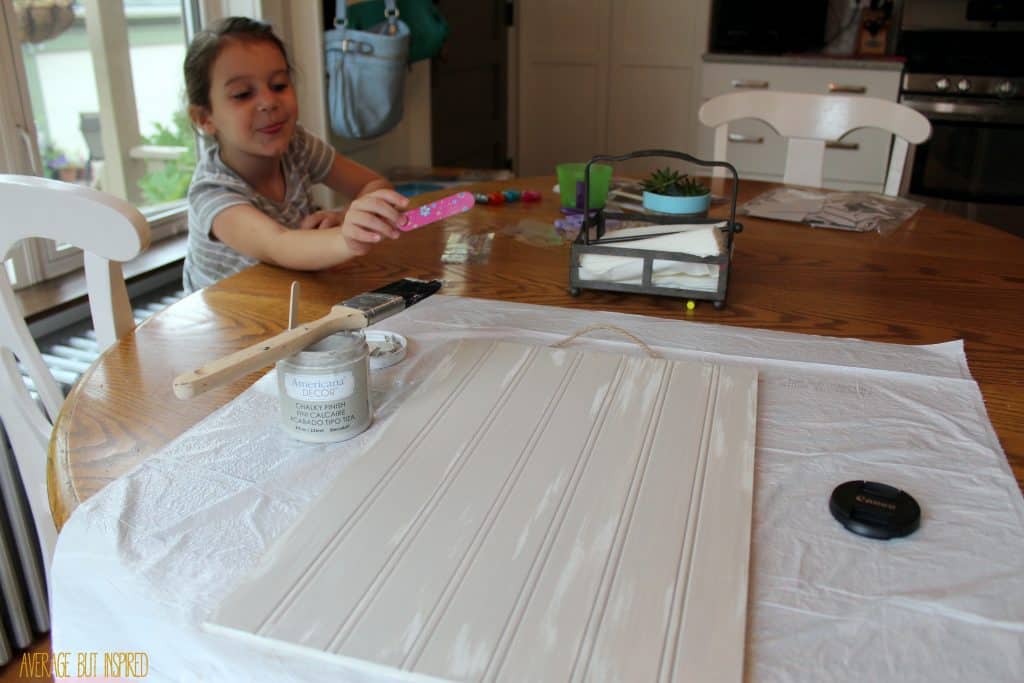 Next, stain or paint the wooden letter. I enjoy doing this in the grossest part of the house.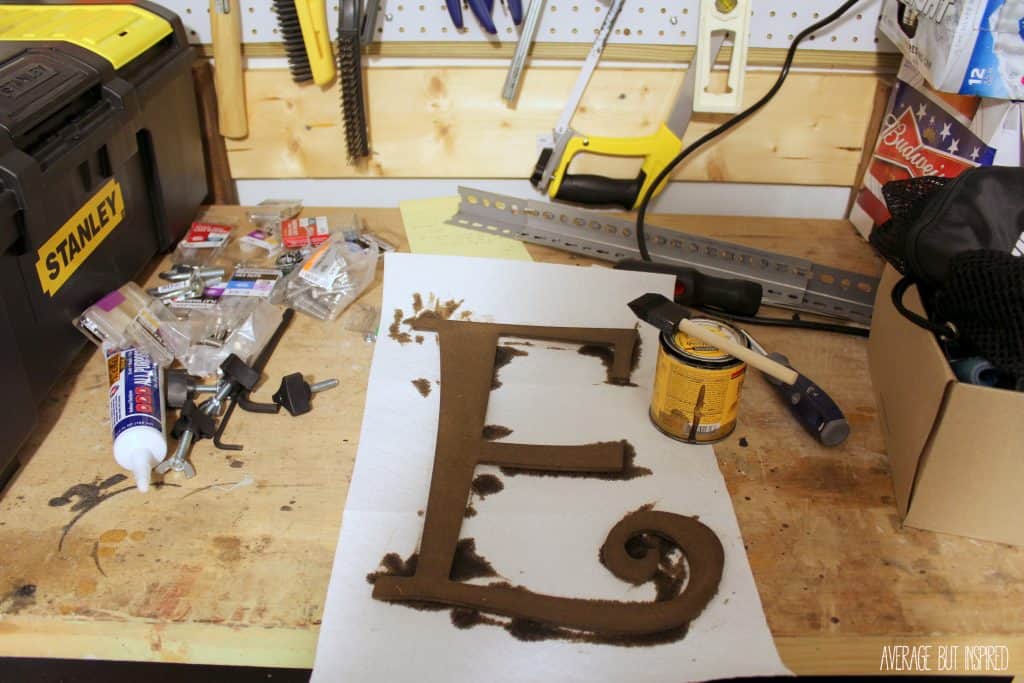 Once the letter has totally dried, stencil some adorable gold polka dots on there. Who doesn't love gold polka dots?!?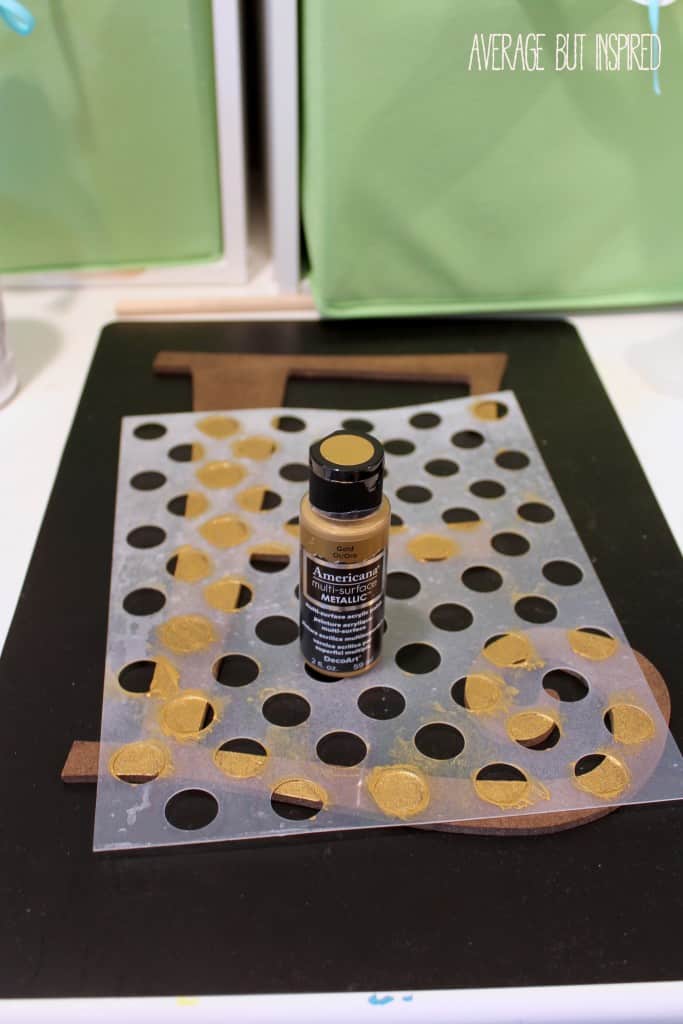 Next, gather your embellishments of choice. I tied a faux flower and berries together with some raffia, which I also wrapped around the letter. Then I attached the top part of the embellishments to the letter with a piece of velcro. Once they were on there, I attached a piece of velcro to the back of the letter and popped it right onto the sign.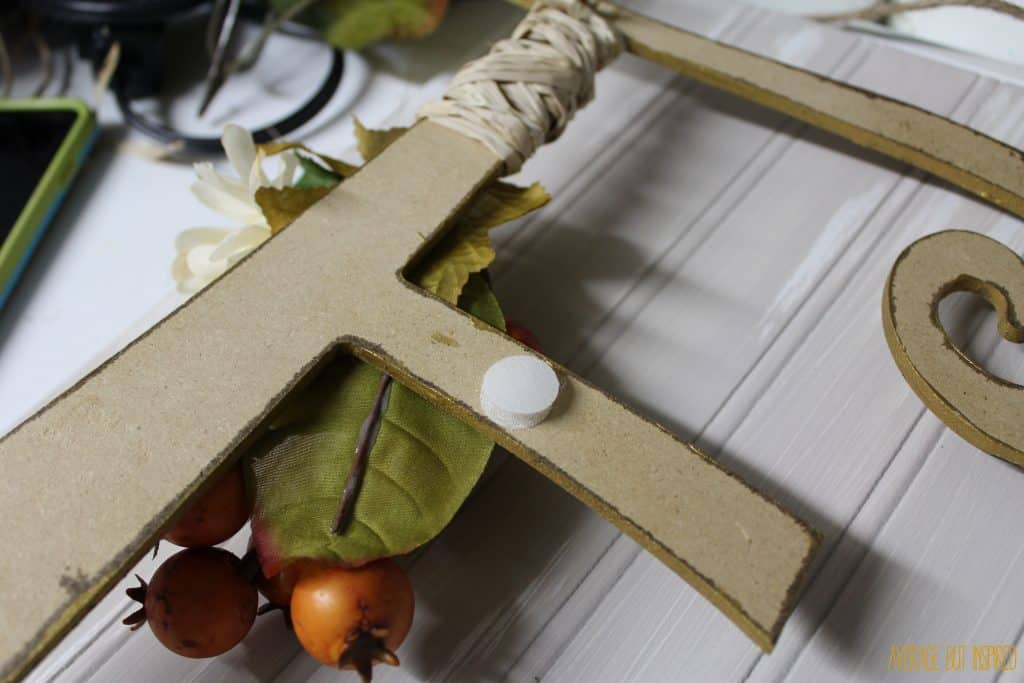 Easy as that!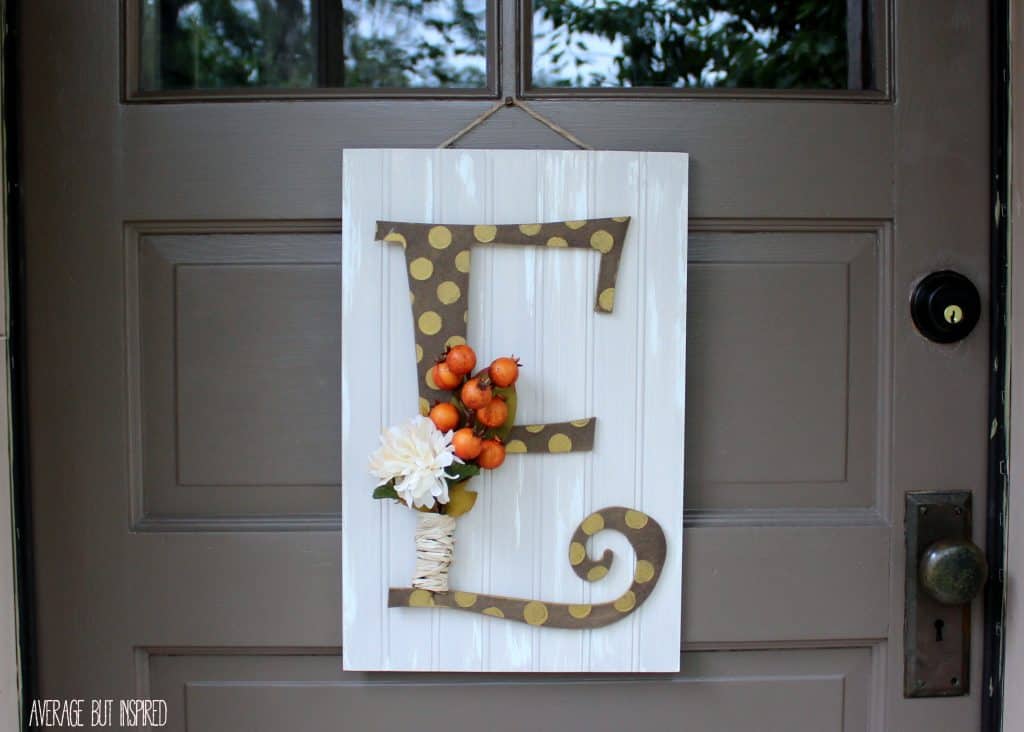 I already know how I'm going to change this out for late fall, and I can't wait to show you that, too!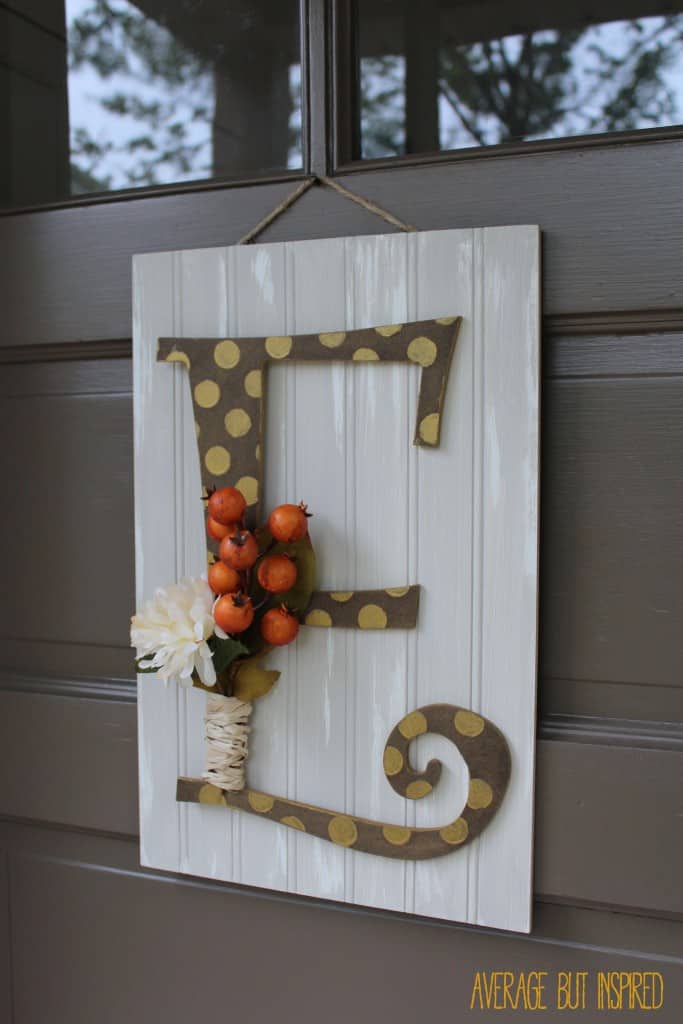 Since I've already put out a fall decoration, I guess it's OK for me to eat candy corn now, too. Yay!
– Bre