At the beginning of this month, my mom turned sixty.  Let me tell you – sixty is DEFINITELY the new fifty (or younger).  My mom looks great and is full of energy; nothing close to what I used to think sixty was like!  Because of this, her birthday party had to be energetic and full of life . . . and so a Kate Spade inspired birthday party seemed fitting!  It was a beautiful and fun event, and I'm so excited to share it with you today!
Weeks before the party, I mailed these adorable invitations that I found on Etsy.  They set the tone for the event before guests even arrived!  (Yeah, I blocked out the address and contact information here in case any of you wanted to stalk my mom or me.  Safety first, people!)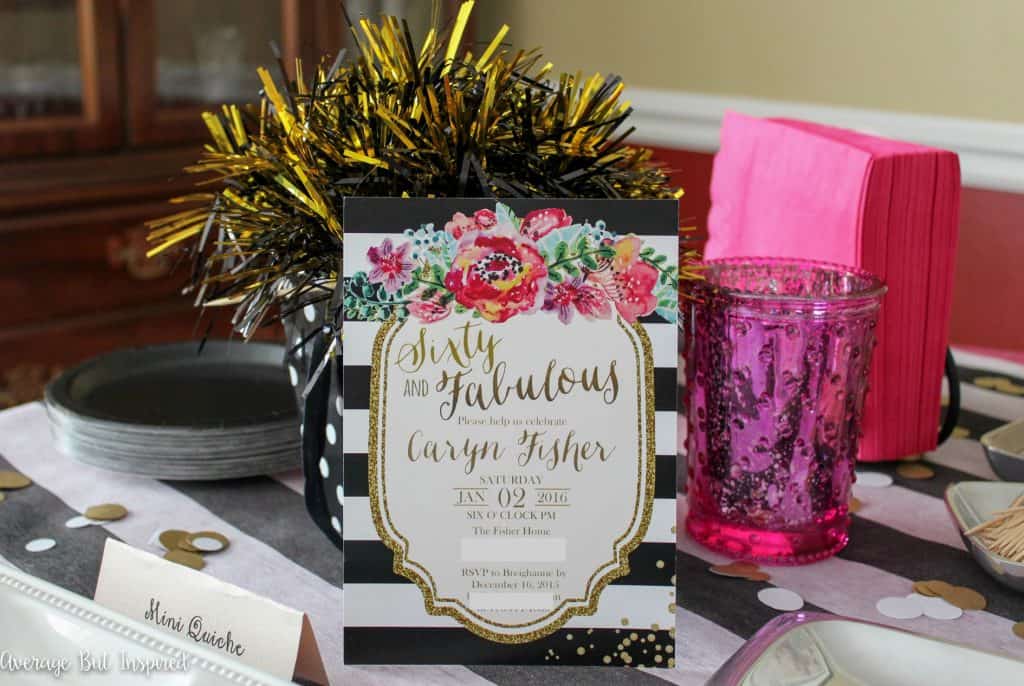 On the day of the party, my sister and I worked hard to get everything looking so festive! I just love our little cake table in the family room.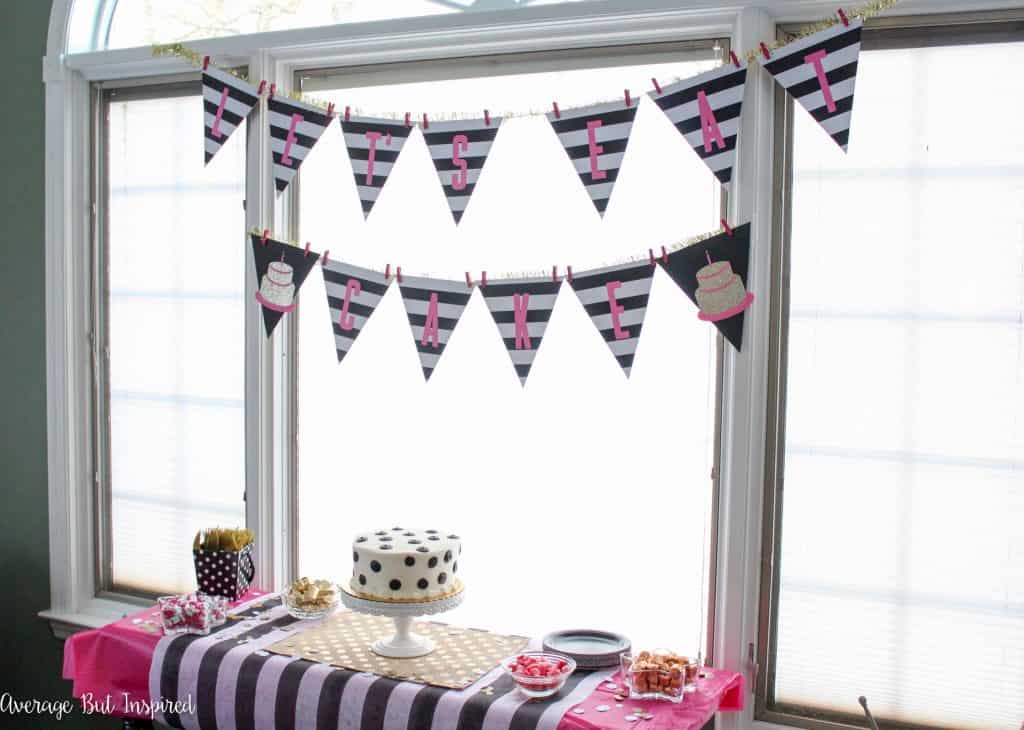 I made the banner with my Silhouette machine and my sister helped assemble it.  It was perfect for that spot!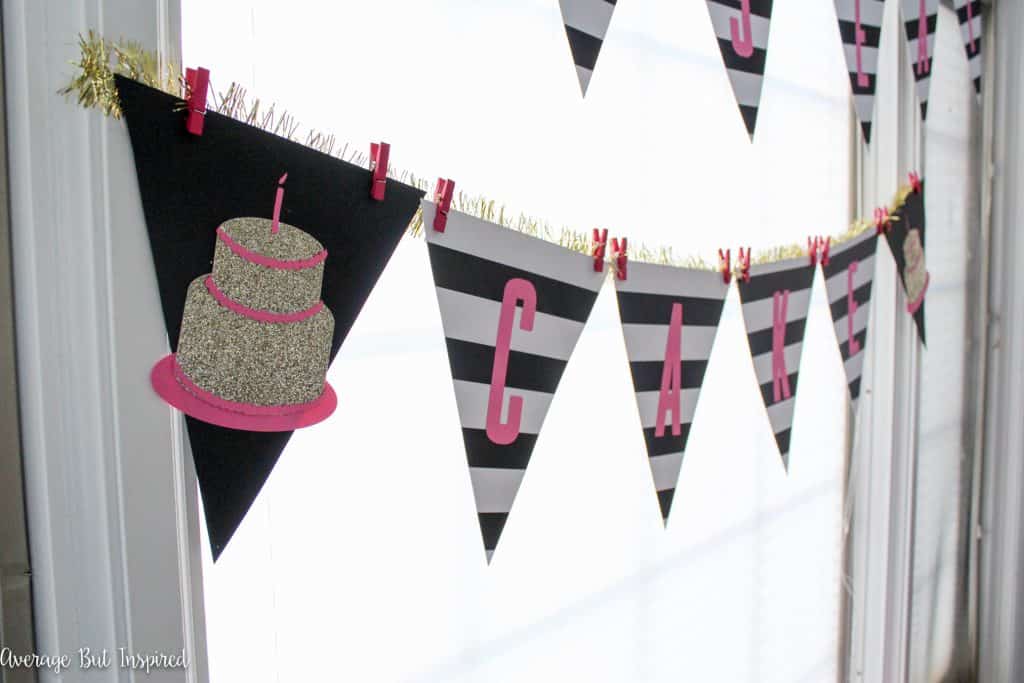 Pink and gold candies flanked the cake, and of course a Kate Spade inspired birthday party needed lots of confetti!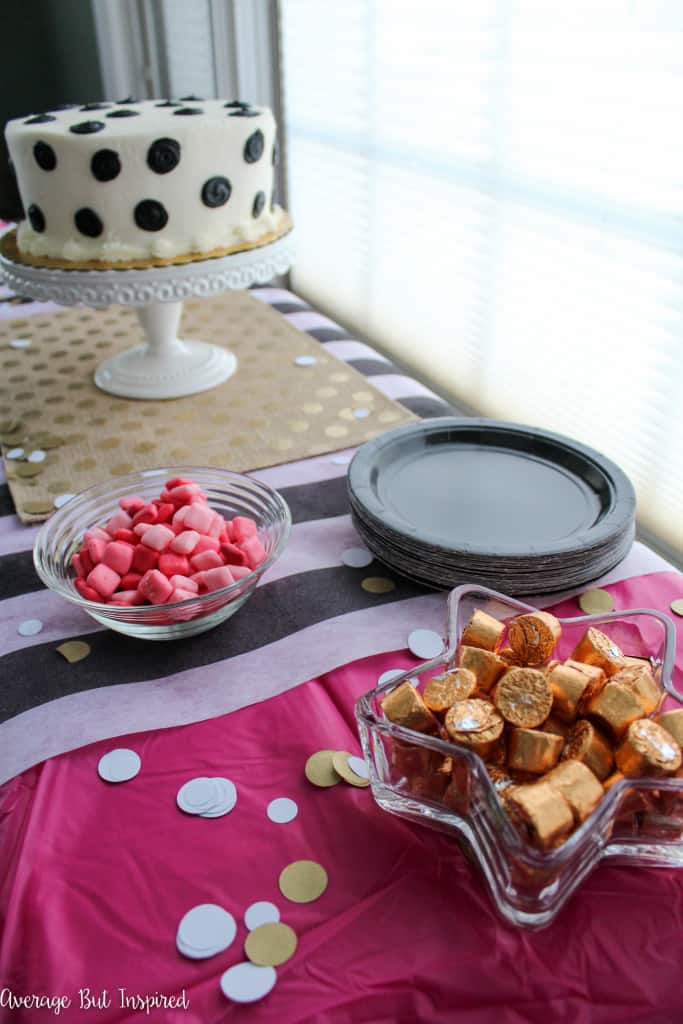 Right before the guests arrived, we topped the cake with fresh cut gerbera daisies. So cute.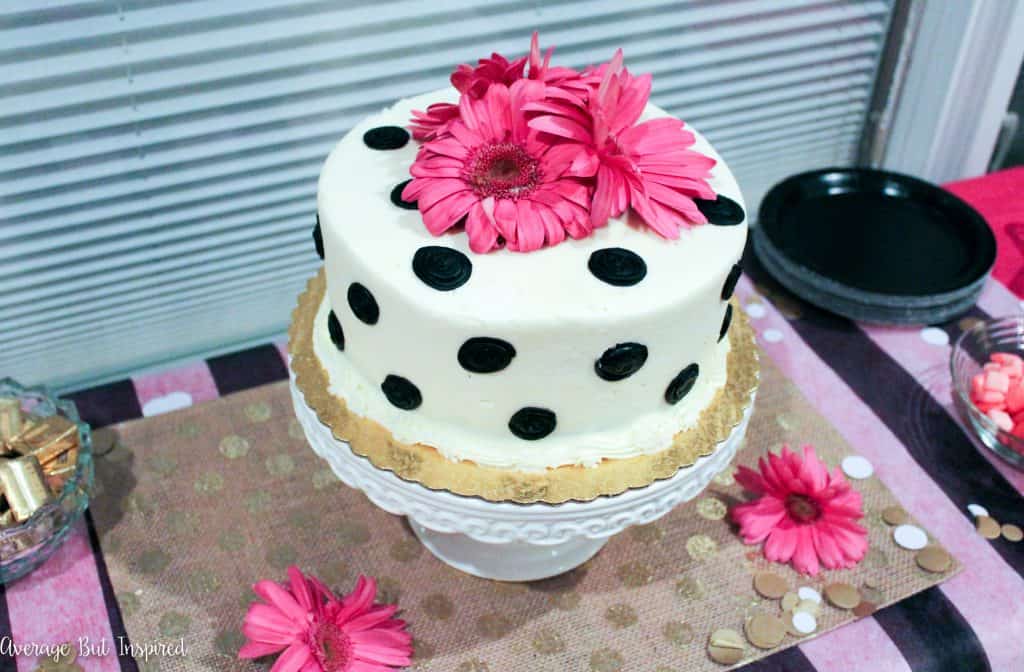 This garland "60" was a fun find for the foyer, and the fresh flowers with black and white striped ribbon were very "Kate."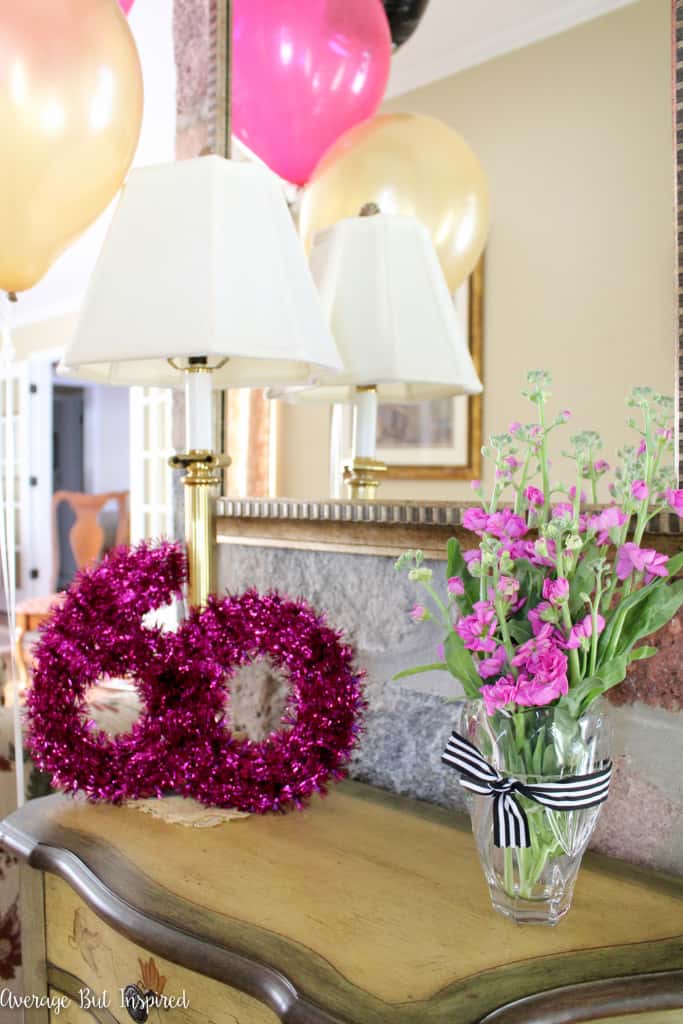 Balloons were also a must.  I used gold envelope seals to create polka dots on this black mylar balloon.  I kid you not – so many people commented on that polka dot balloon.  It was a fun touch.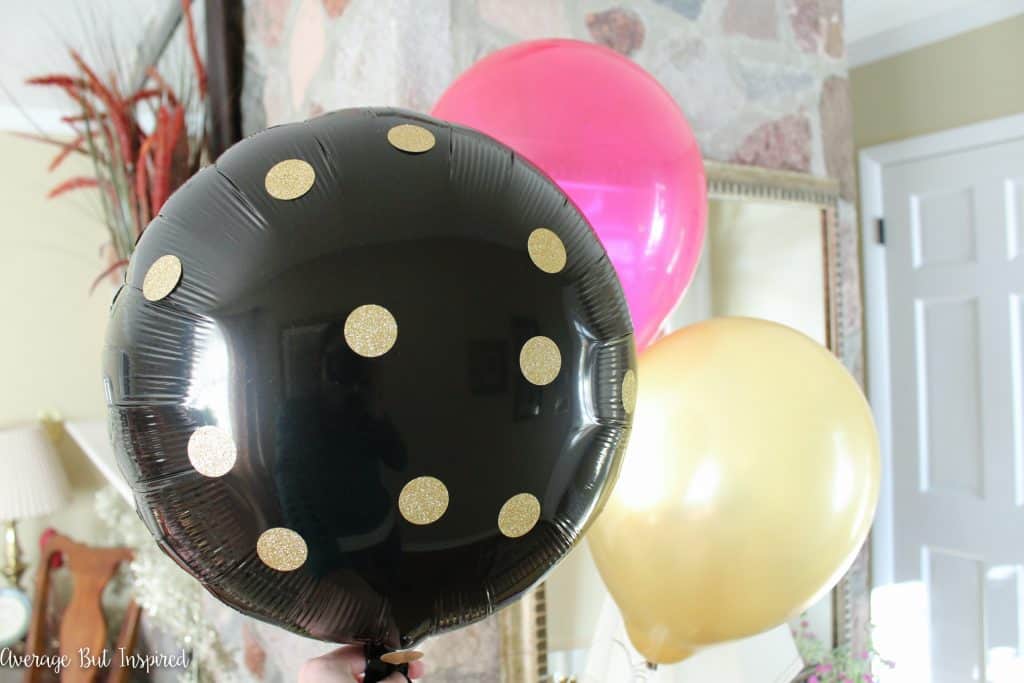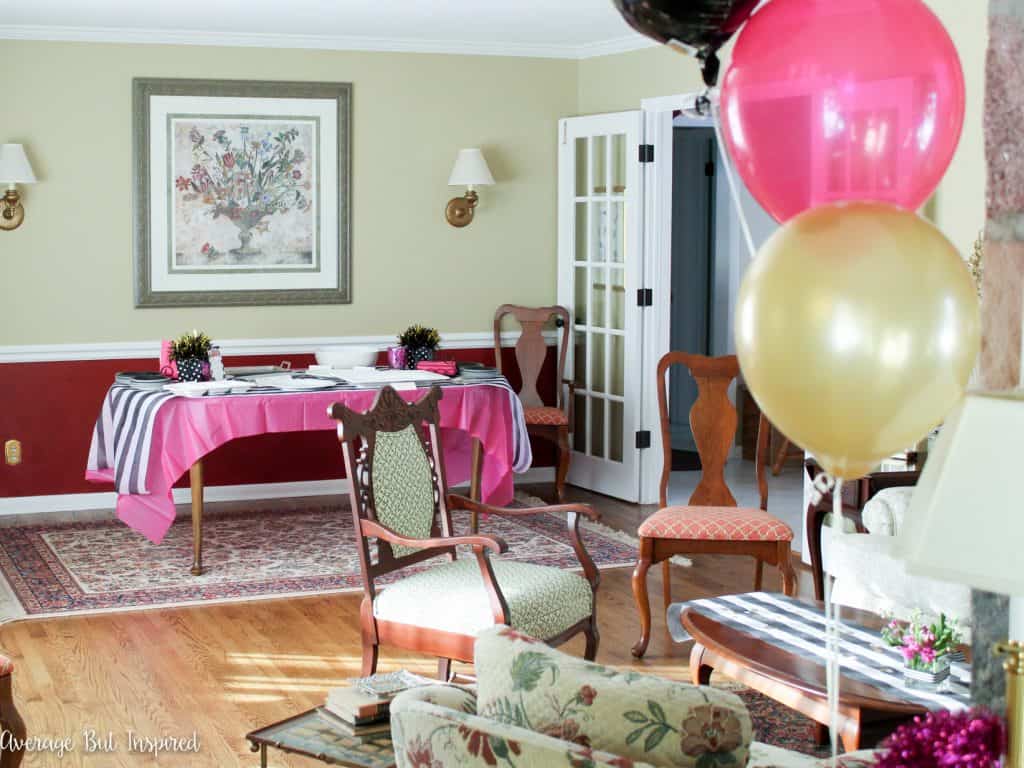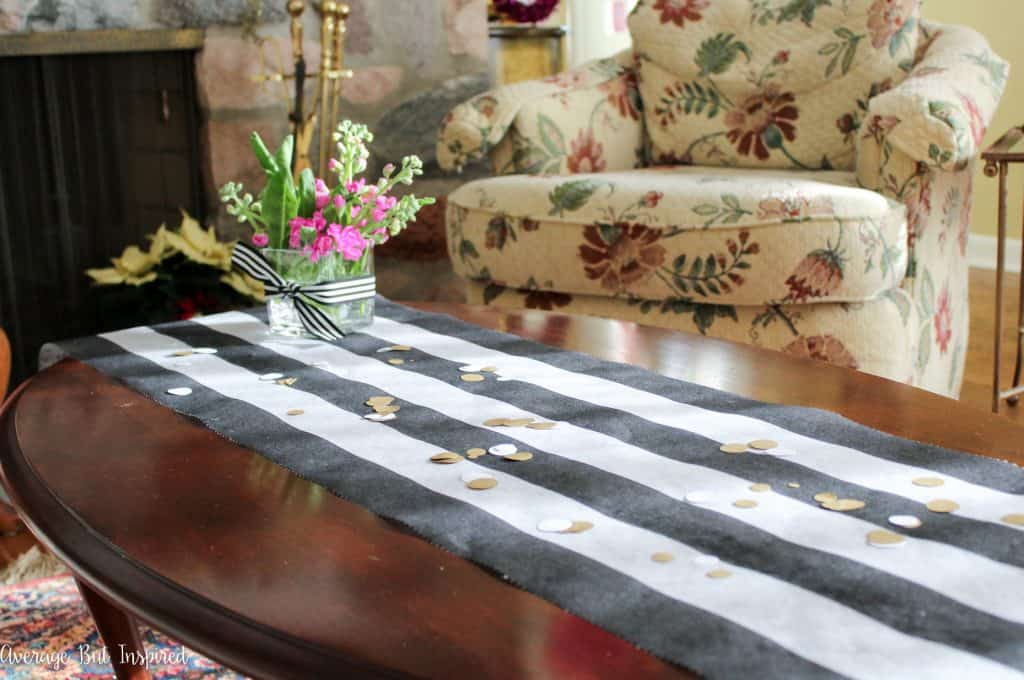 Small bouquets of fresh flowers all around the house – all tied with black and white striped ribbon –  added a really beautiful and natural feel to the event.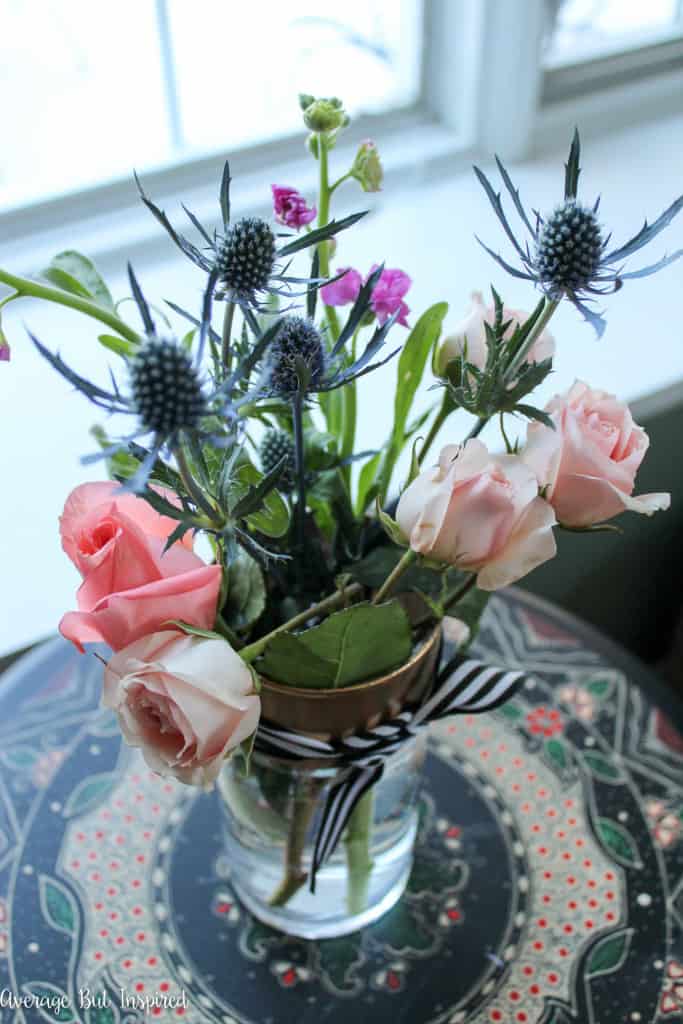 We served lots of heavy appetizers throughout the night, and you should have seen me scrambling to keep the food coming.  I was a sweaty mess.  Thank goodness my sister was my right hand woman.  Party hosting is not for the weak.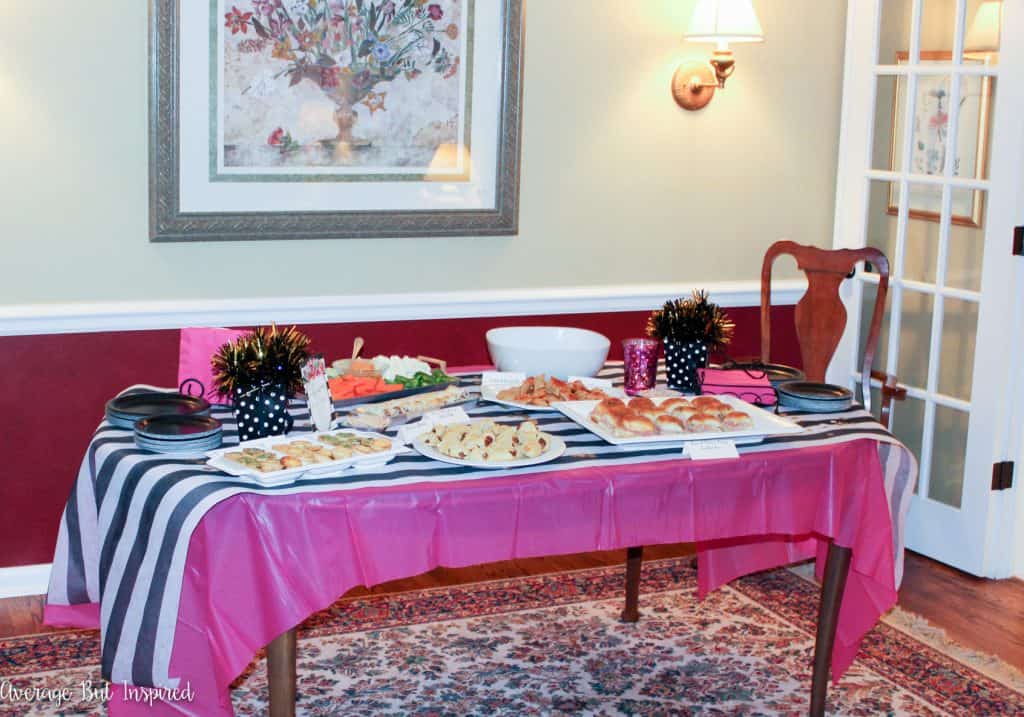 Of course the bar had to have some fun touches as well!  Take this "60" that I made out of striped poster board and gold Christmas garland, for example.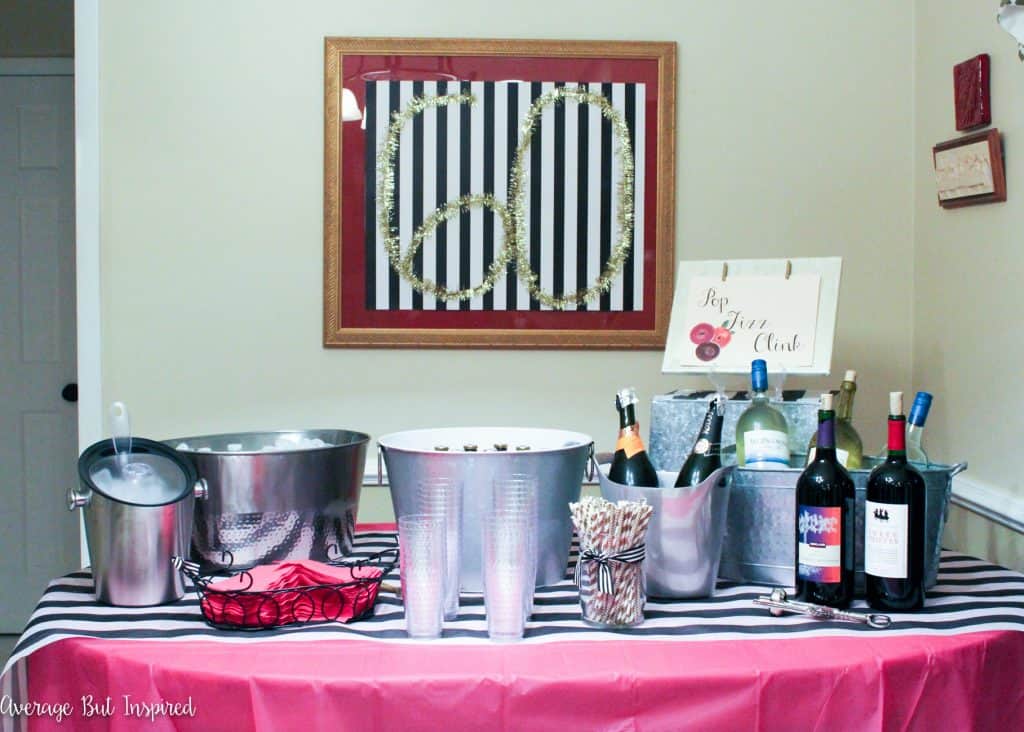 And you know that a Kate Spade girl loves her some champagne – hence the "Pop, Fizz, Clink!" print in the corner.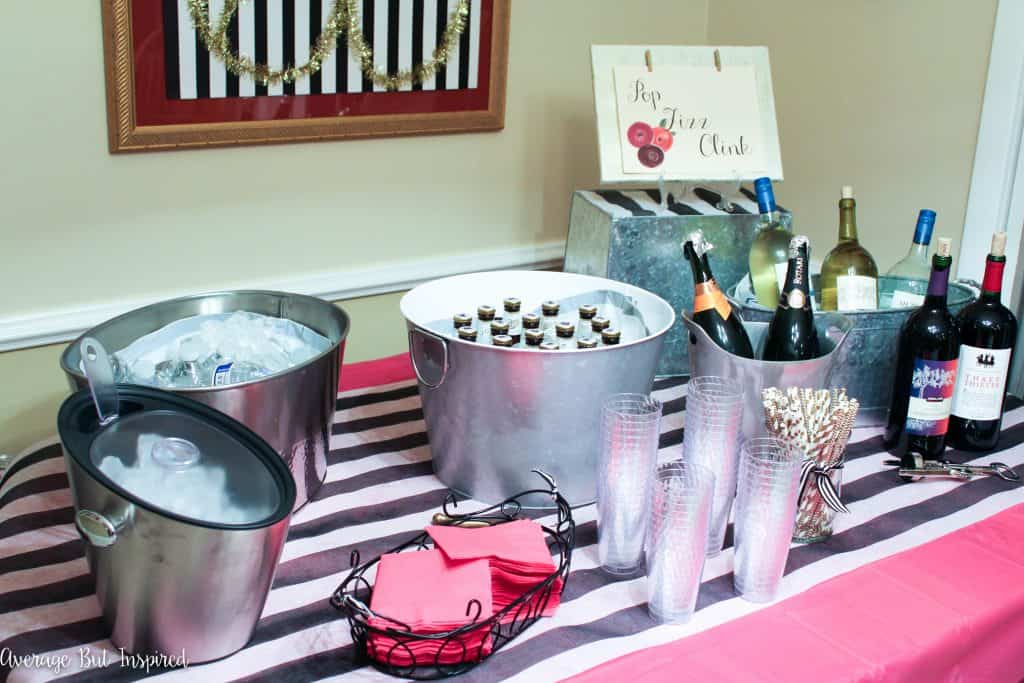 It was a truly awesome night that I think my mom will remember for the rest of her life.  I know I will!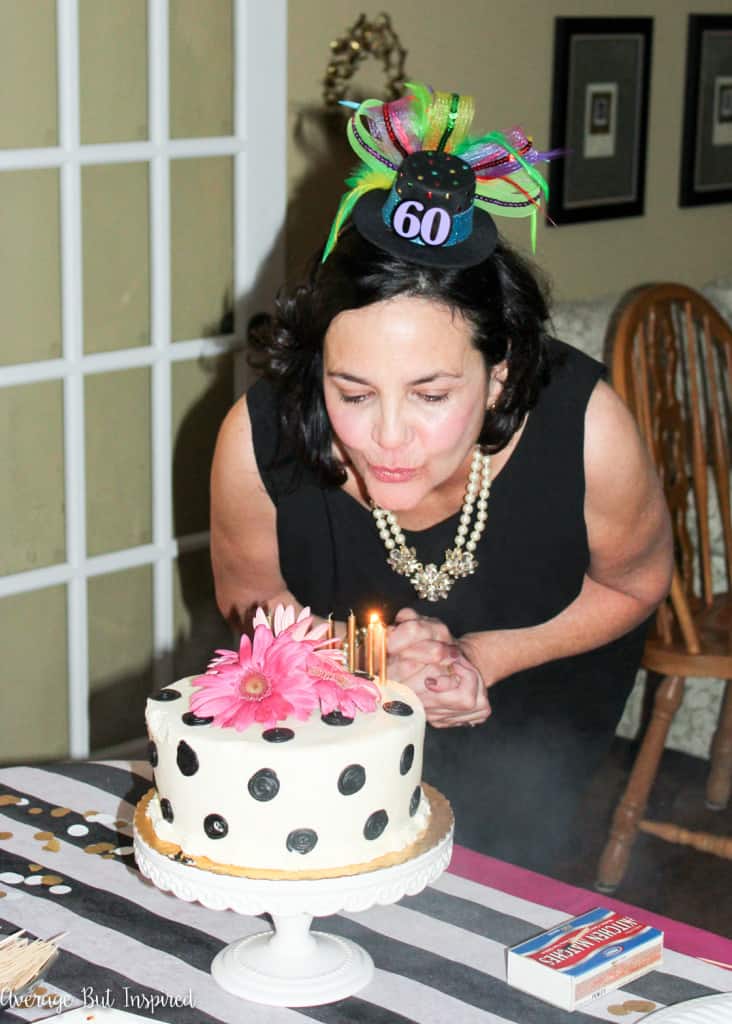 I hope you had fun seeing these photos of the party decor.  I wish I could show you more from the actual party, but I would probably have a lot of angry people coming after me.  Let's just say it was a FUN party and not much was left at the bar when it was over.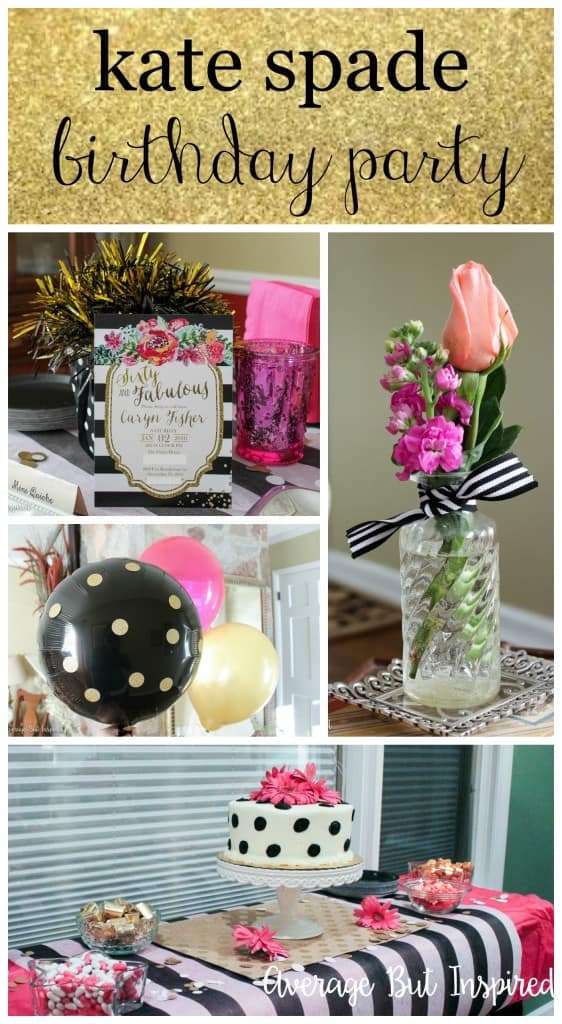 -Bre