Have you been bitten by the adult coloring book bug?  I am amazed at how this craft trend is still going strong!  I guess it makes sense; it's super relaxing and you can create some gorgeous artwork once you're finished.  But let's be honest – are you really going to display your finished coloring pages on the fridge next to your kids' drawings?  Probably not.  So how about you take one of your masterpieces and turn it into some super fun adult coloring book magnets like I did for this edition of the Monthly DIY Challenge!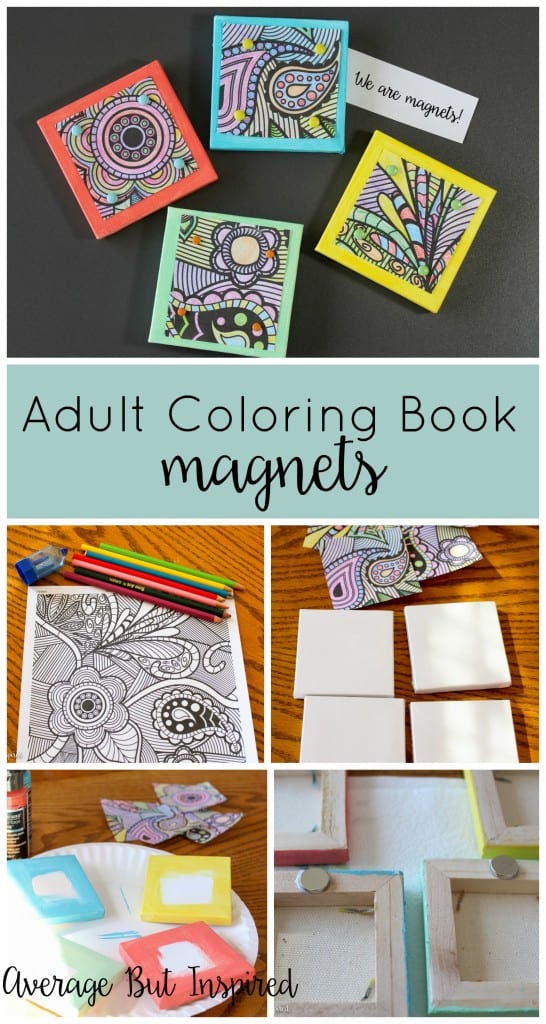 In case you're new here, the Monthly DIY Challenge happens the second Wednesday of each month. It's when a group of my blogger friends and I get together to create projects that revolve around a common item or theme. In the past we've used things like wooden crates and metallic paint, but this month we're all using blank canvases! You'll find links to all of the projects below, but here's a little sneak peek!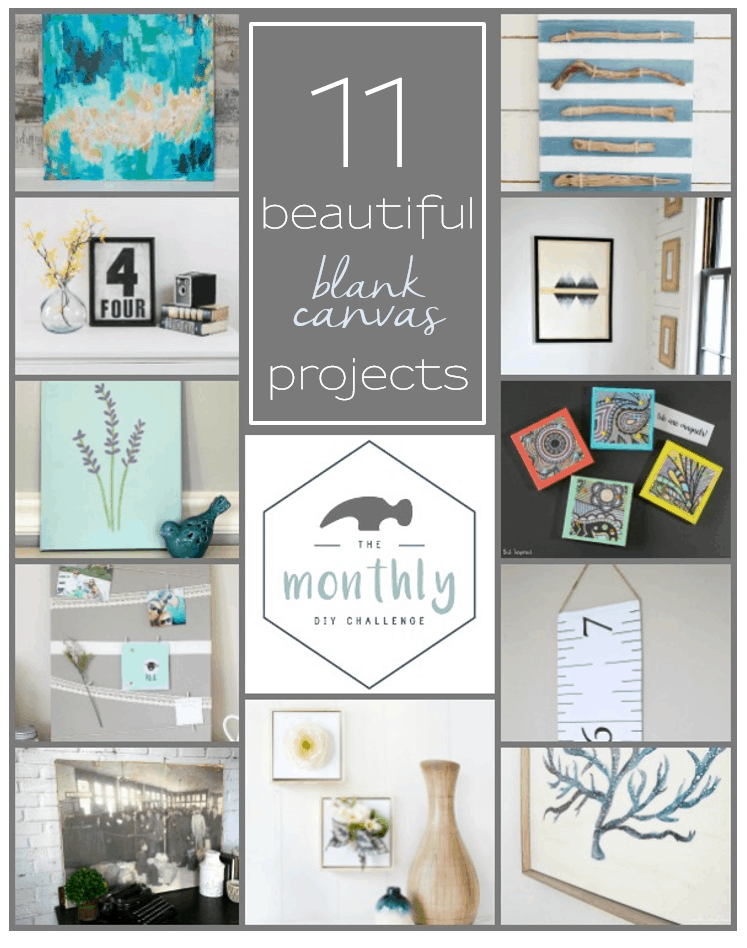 Supplies Needed for Adult Coloring Book Magnets
Some of these links are affiliate links.  To read my full disclosure policy, please click here.
Instructions for Making Adult Coloring Book Magnets
This is a super easy project, people!  First up, give your adult coloring book page some life by coloring it however you like!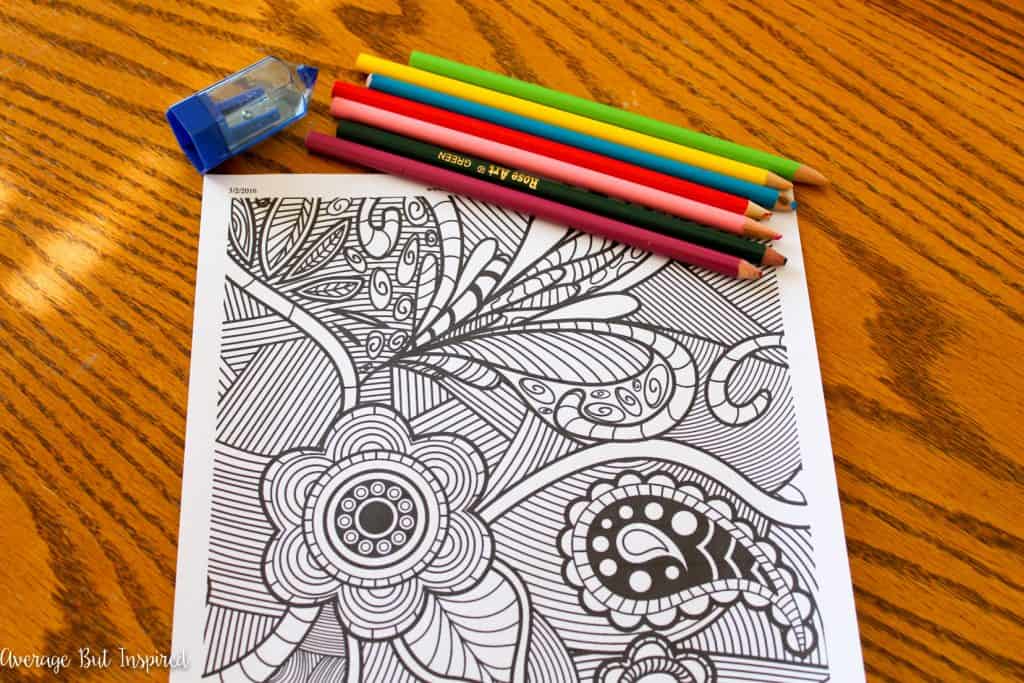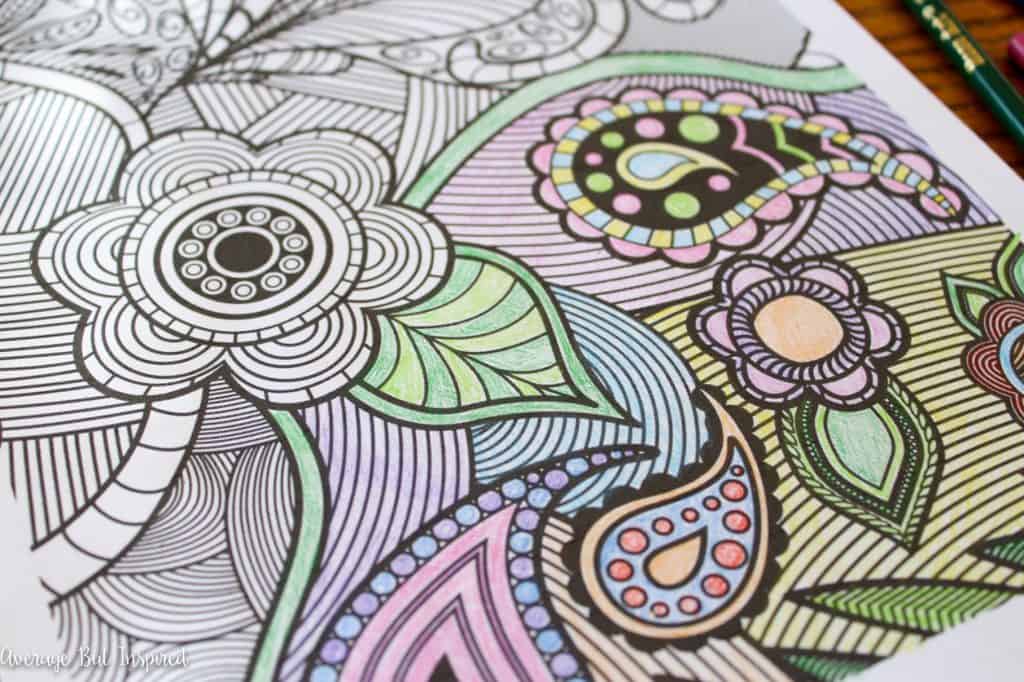 If you have any little ones at home with you, color with them! This was a great activity to do when my son was home from preschool!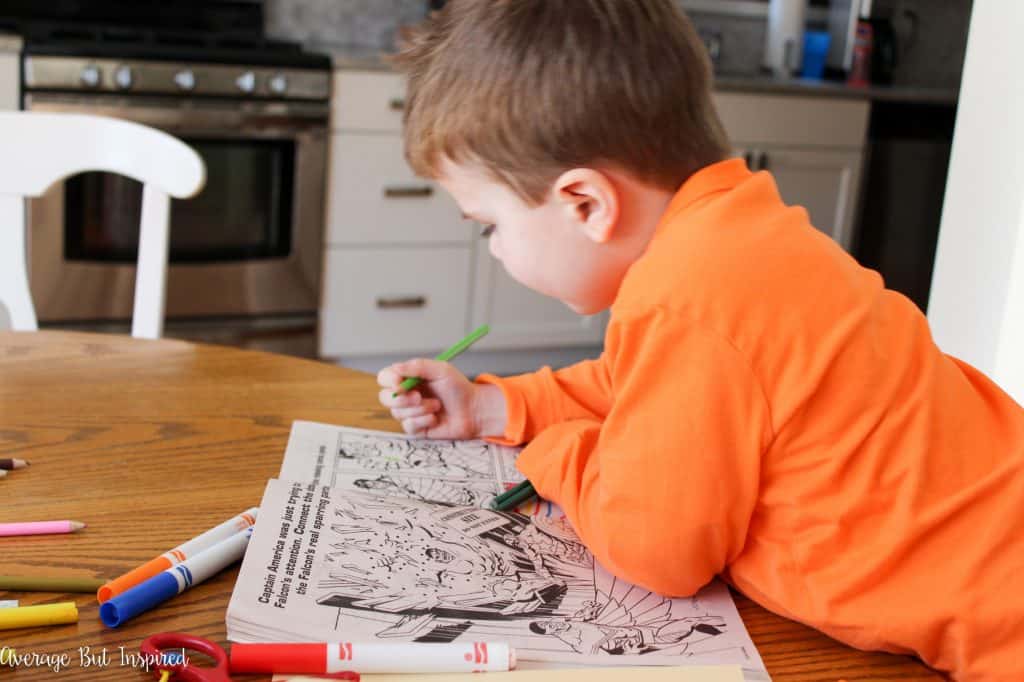 Once you've finished coloring, cut your masterpiece into squares slightly smaller than your blank canvases. I cut mine to be about 2.5″ x 2.5″ to fit nicely on my 3″ canvases.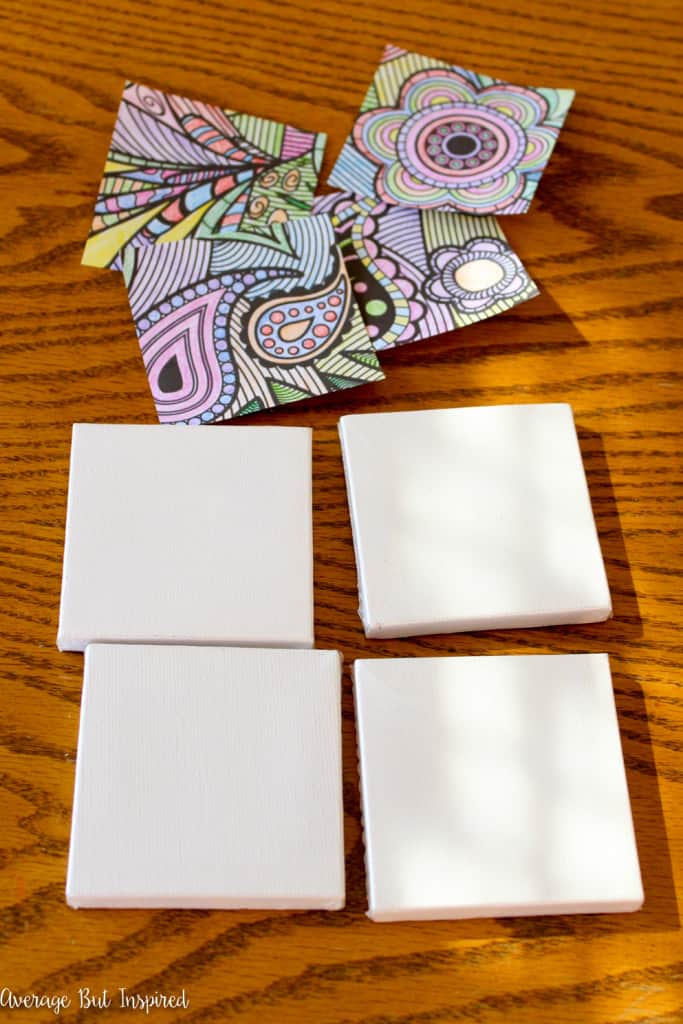 Next, paint the outer edges and around the front of the mini canvases.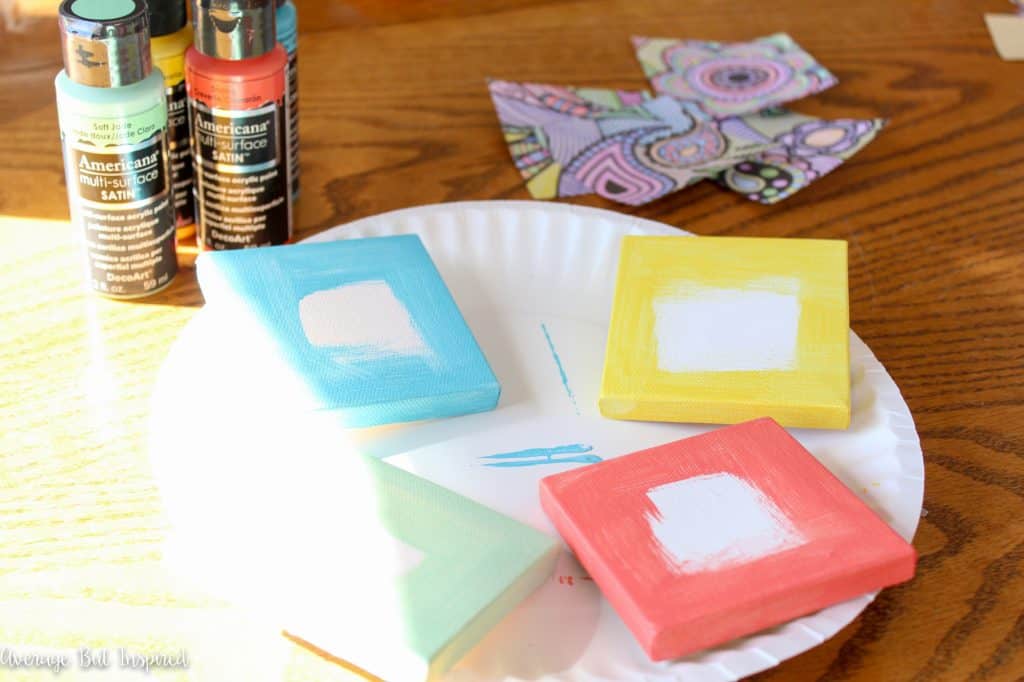 Once the paint has dried, spray the backs of the cut up coloring book page with spray adhesive. Affix the coloring book pages to the fronts of the mini canvases.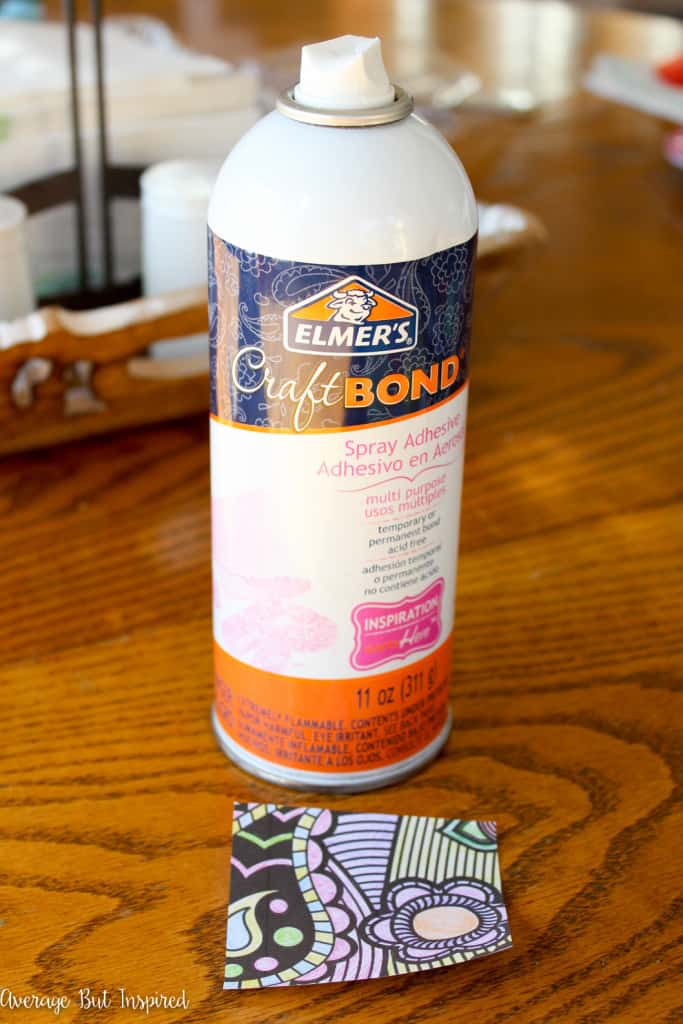 Then, poke small holes through the fronts of the canvases and add decorative brads through the fronts. Flatten them at the back.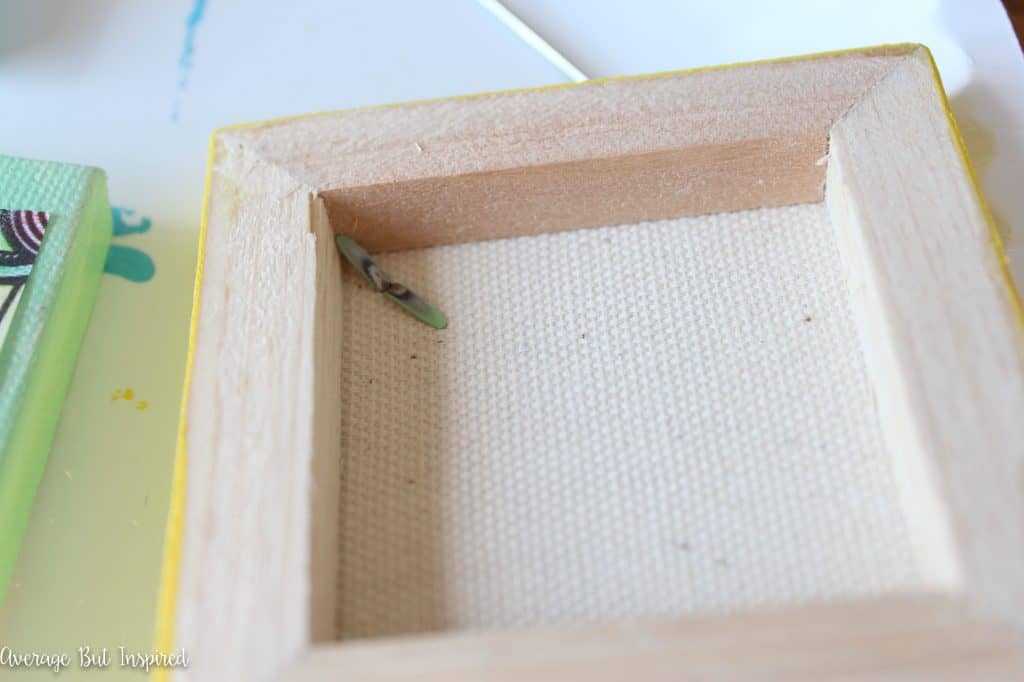 Hot glue magnets to the back of the canvases.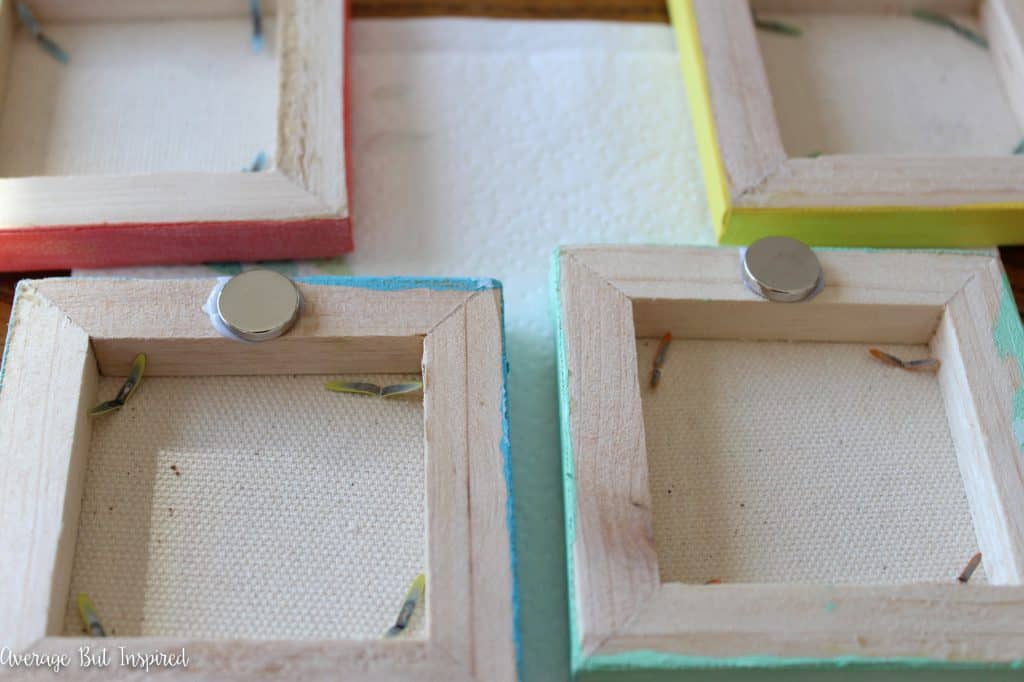 And you're done!  You now have a legitimate way to display your coloring book pages on your fridge.  😉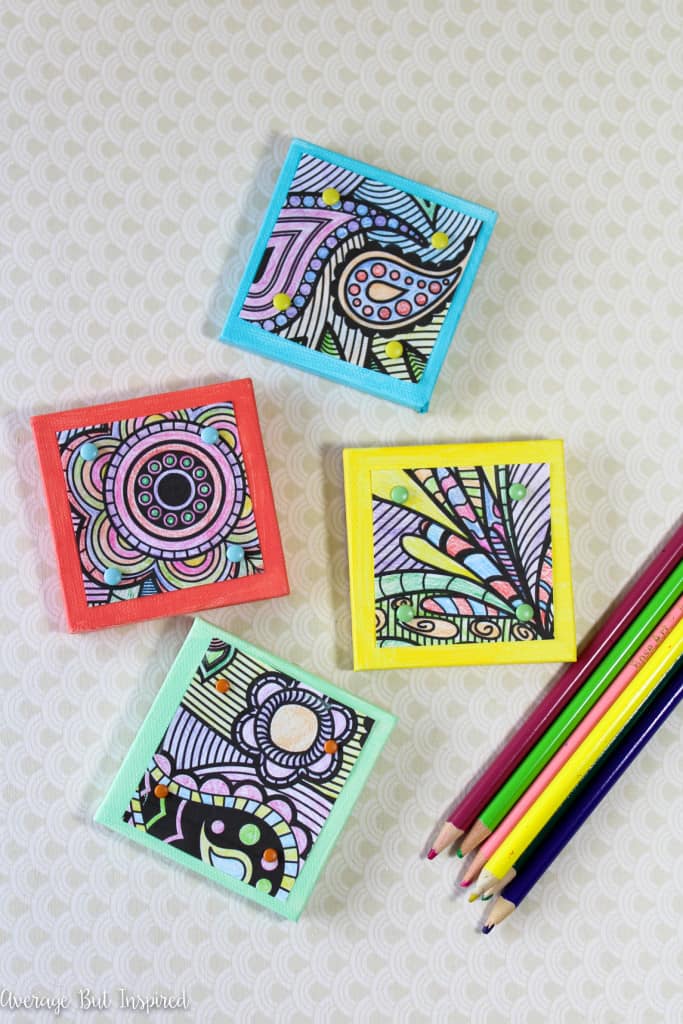 Quick, easy, and fun!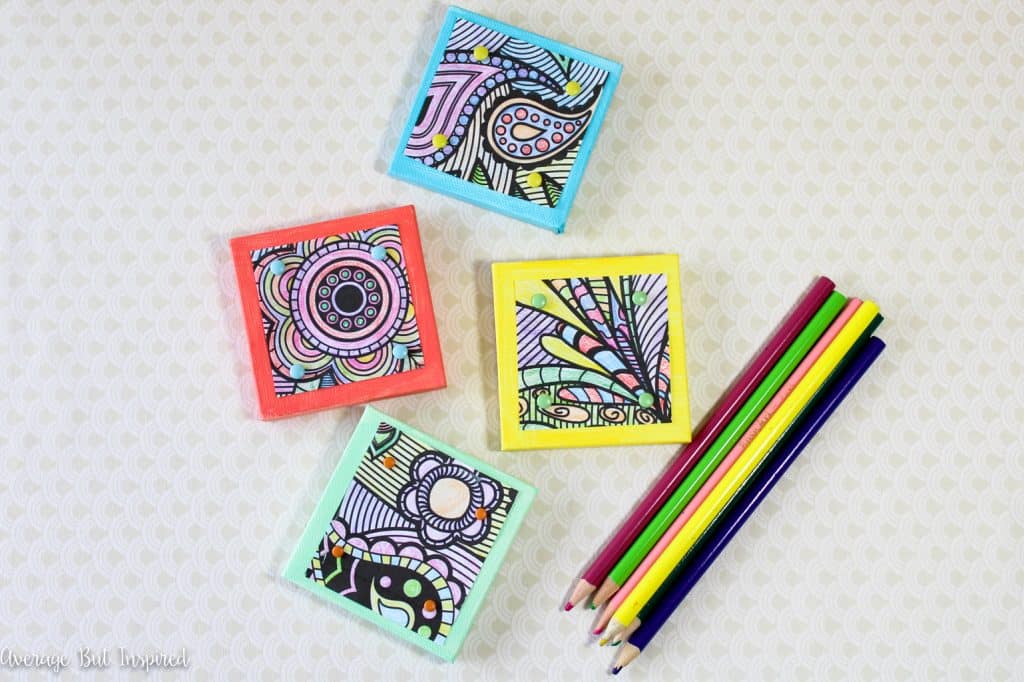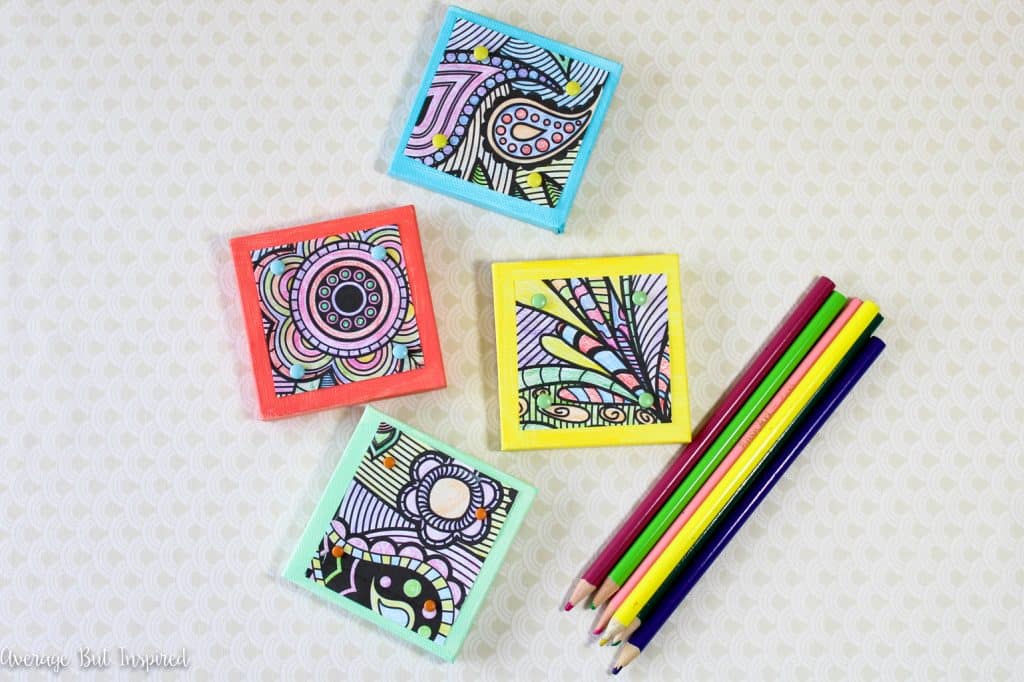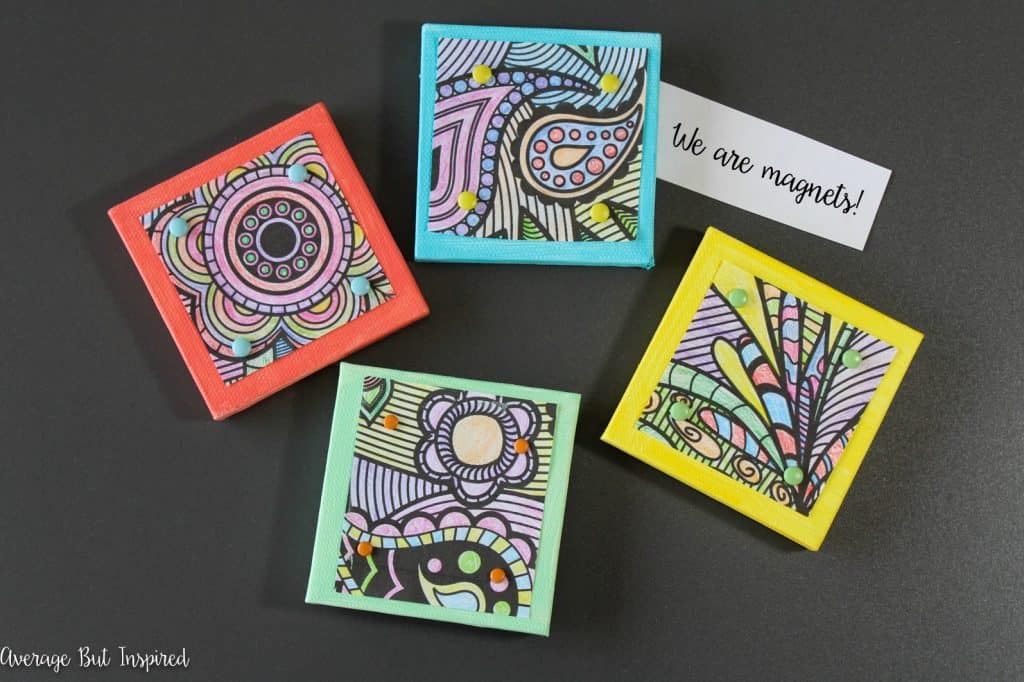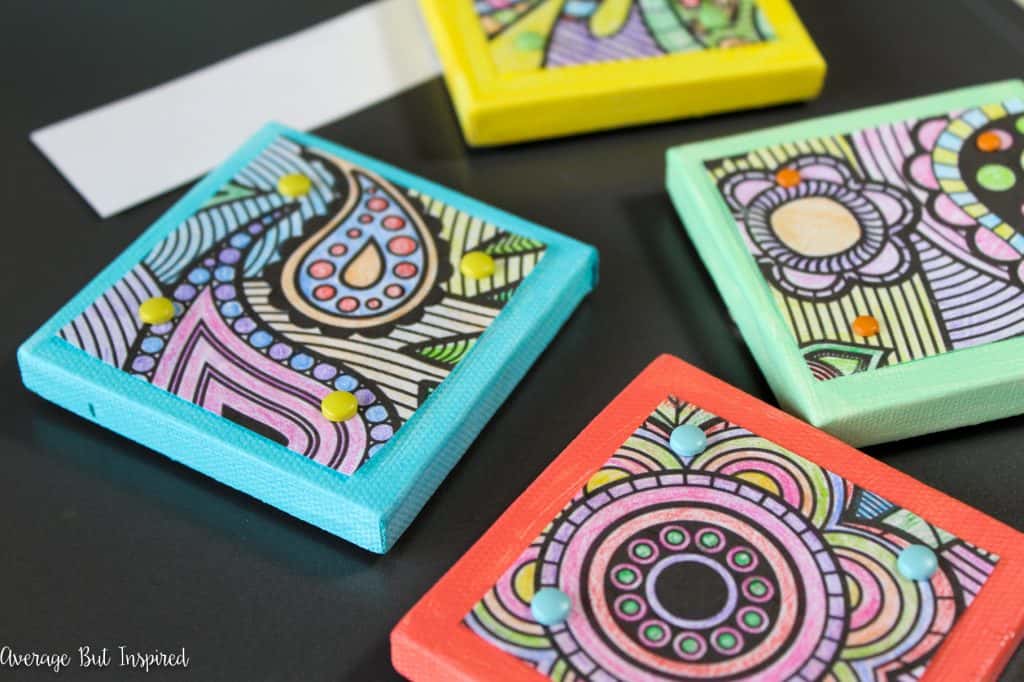 So what do you think of this blank canvas idea?  Will you be turning your adult coloring book pages into magnets anytime soon?
Even if you won't, I bet you'll find something else inspiring to do with a blank canvas with all of the ideas my friends are sharing for this month's challenge!  Please be sure to visit them by clicking through to see their full posts and tutorials!  I know they'd love to have you visit.