I really, really don't want to jinx it, but it seems like some type of spring weather may have arrived here in Chicago. Finally. This nice weather may depart as quickly as it arrived, however, so I'm not holding my breath. But . . . since we've had a few days of sun and warmth, thoughts of flowers and gardening have crept into my mind. Thoughts that include these DIY solar light planters, which are a unique way to add some height and light to your flower pots!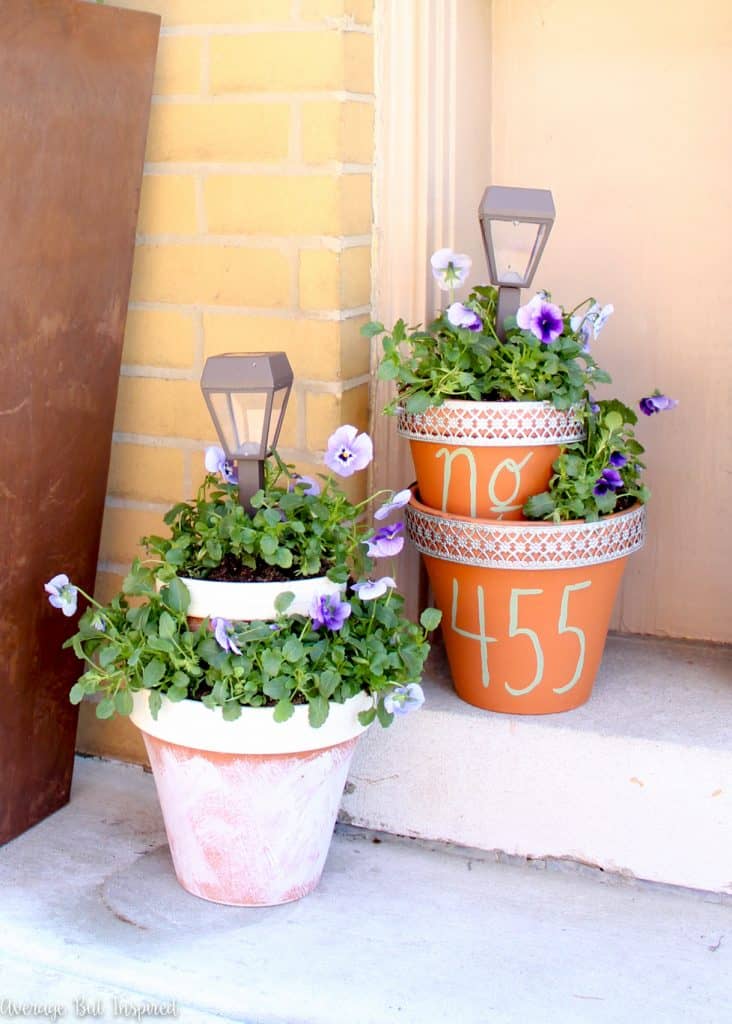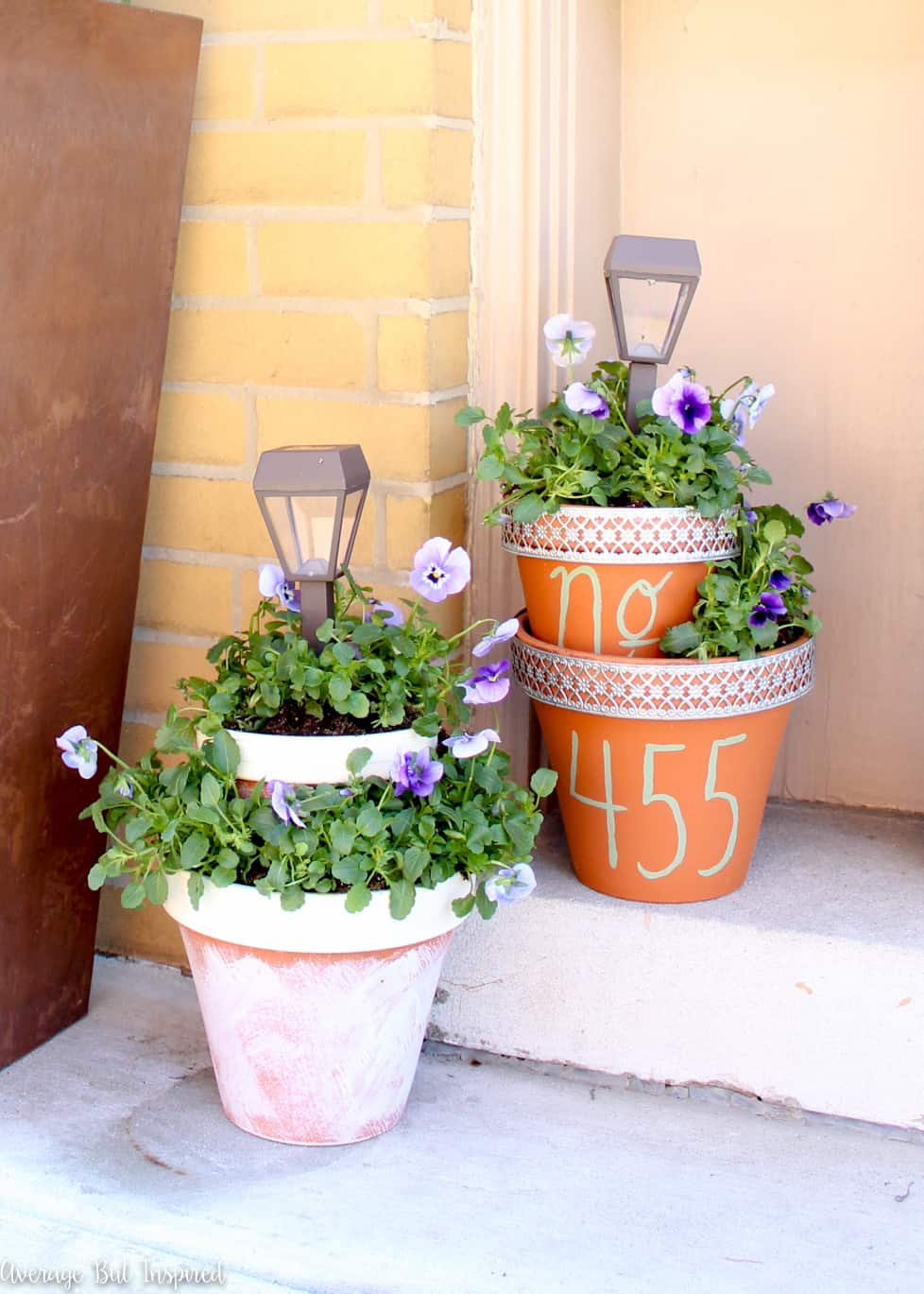 Supplies Needed to Make Solar Light Planters
This post contains affiliate links. To read my full disclosure policy, please click here.
How to Make Solar Light Planters or Tiered Flower Planters
First, paint your terracotta pots however you like. I painted street numbers on one set, and went for a weathered paint look on the other set. To achieve the weathered paint look, I used a chip brush to sporadically apply acrylic paint to the flower pot, and then I dragged the brush across.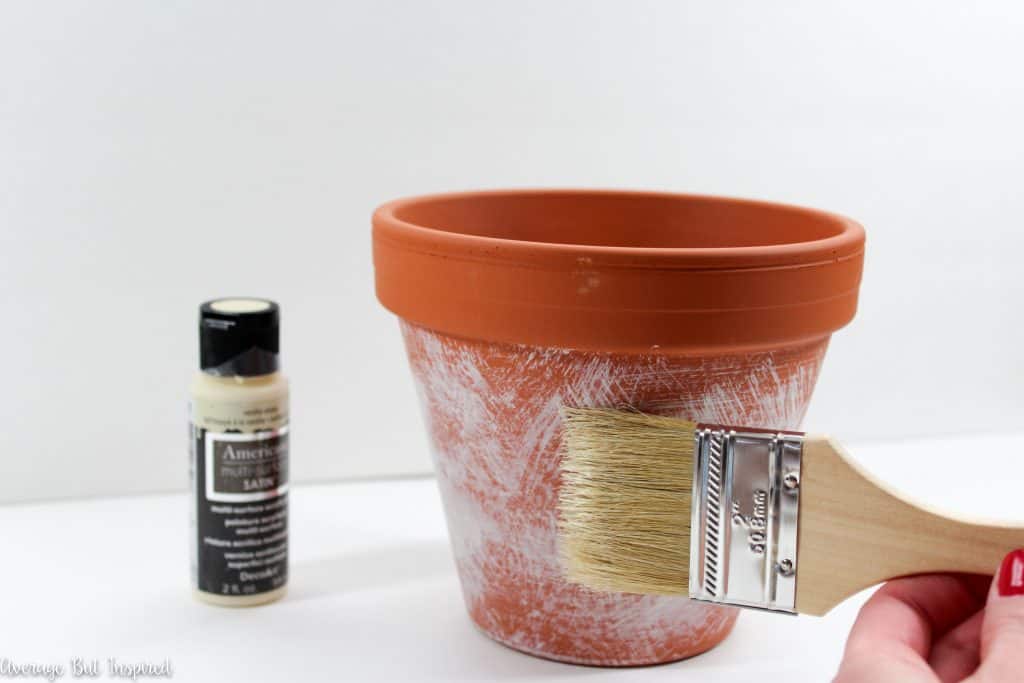 Once that dried, I taped off around the rim of the pot, and painted the upper part of the pot a solid color with a foam brush. (For the set of pots with house numbers, I glued metal ribbon around the rim.)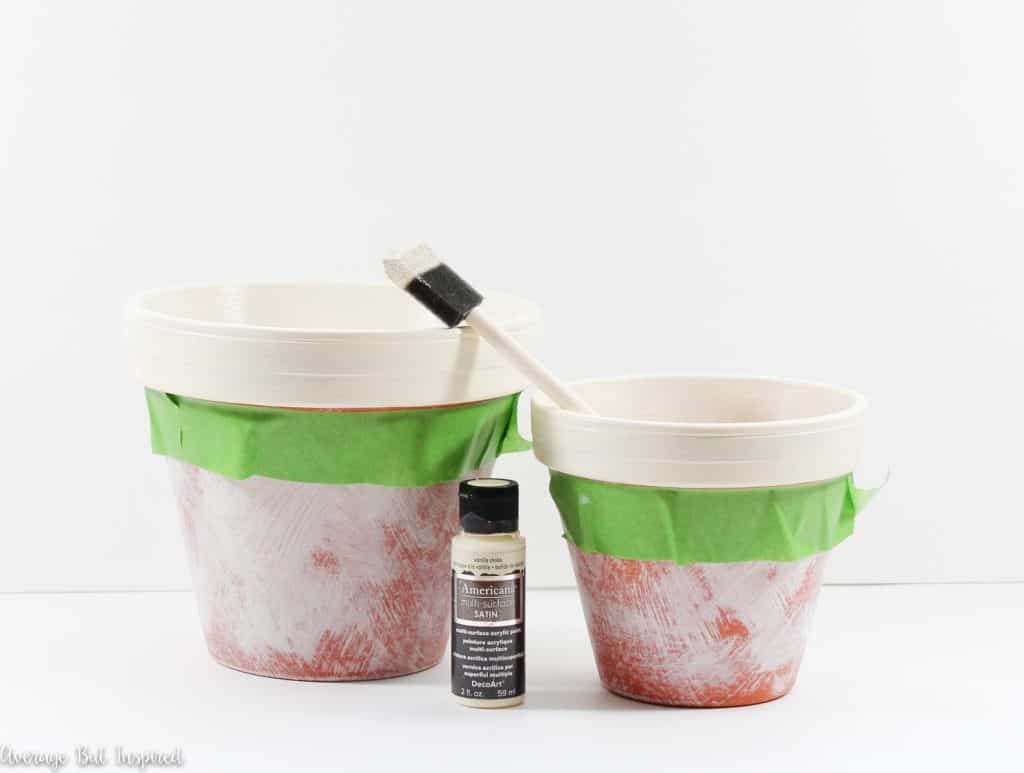 After everything dried, I filled the larger pot with potting soil. Then I stuck the solar light through the hole in the smaller pot, and set the smaller pot and solar light stake into the larger pot.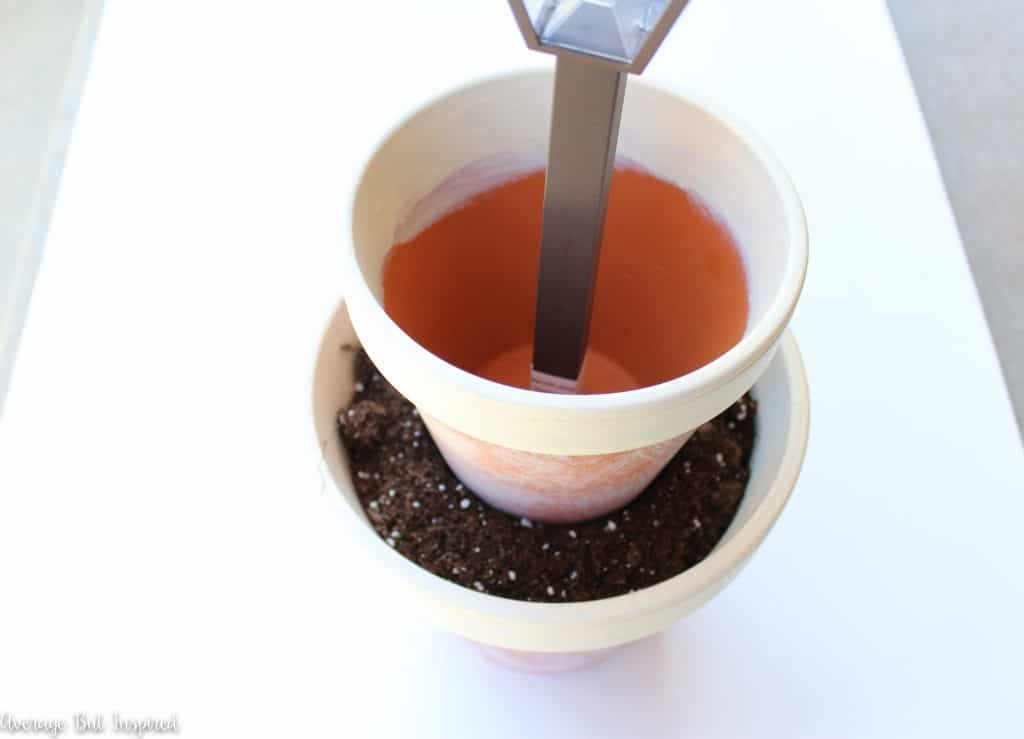 I filled the top, smaller pot with soil and then added my spring flowers!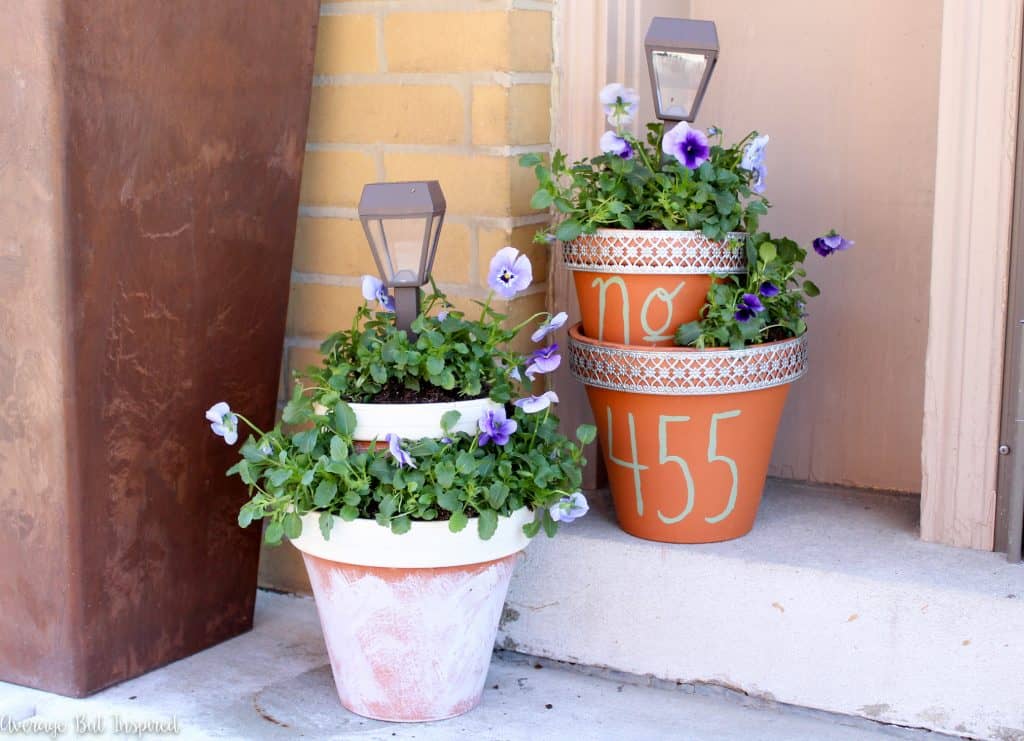 These solar light planters get light all day and then turn on at night and help illuminate my front porch! They'd be great on any patio, too, for a little ambiance at night. I also have a tutorial for easy DIY Modern Planters that would look great with these!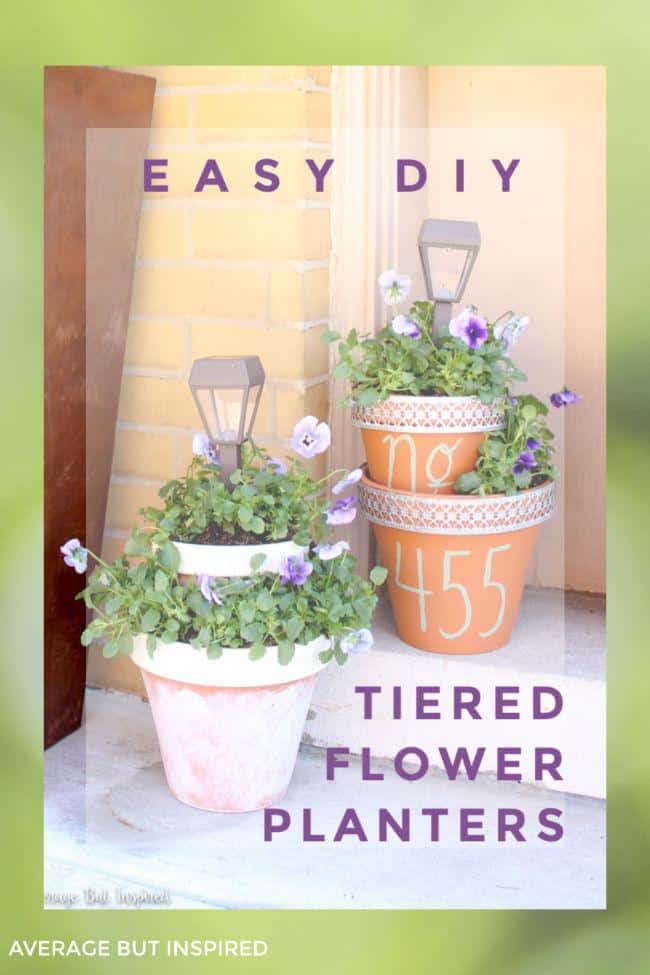 So, the question is, will you be making these tiered planters for your summertime porch or patio? If you might want to, I'd love for you to "Pin It" so you'll remember to come back to this tutorial later on!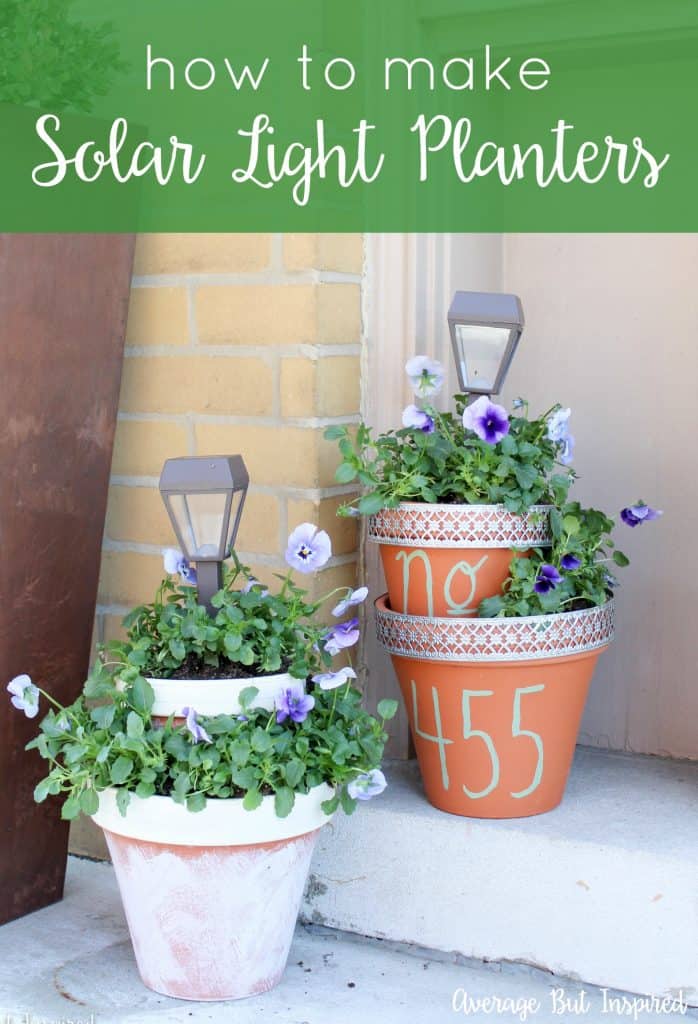 -Bre