Sharpies – they're one of the best craft supplies around! My friends and I teamed up to show you some creative projects that use these markers, and I am excited to show you how to make stained glass with Sharpies markers!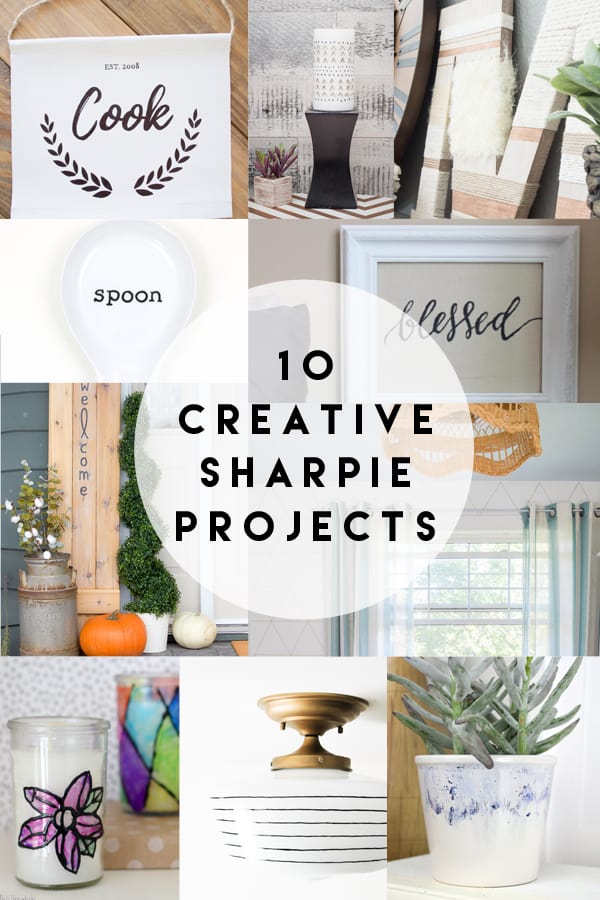 I know you can't wait to check out these projects (and you can via the links at the bottom of this post), but first let me show you how to make stained glass with Sharpies!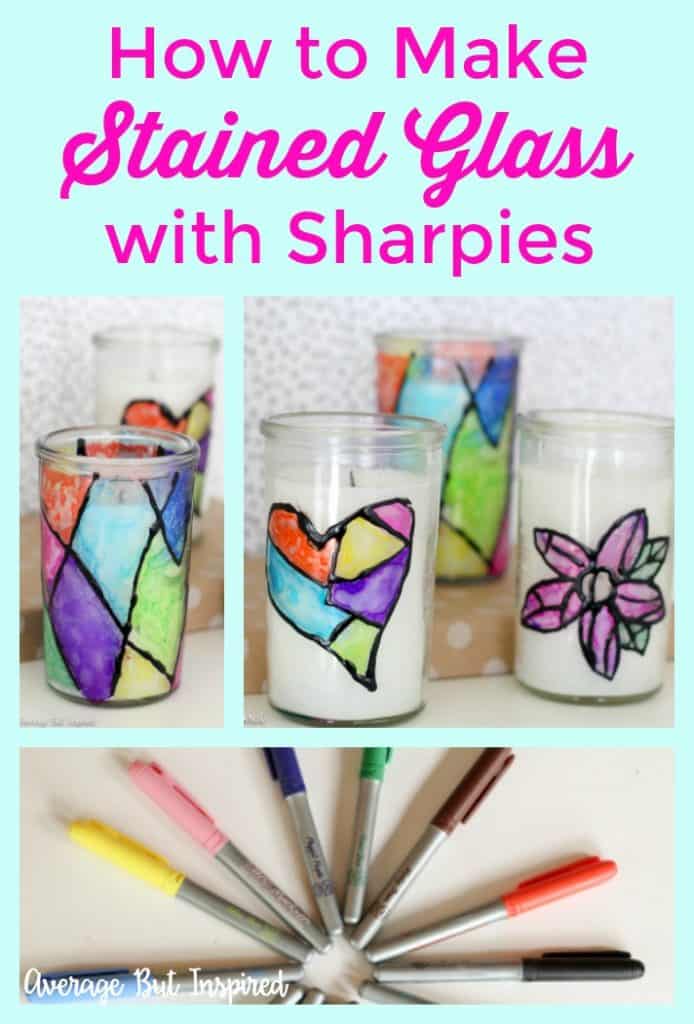 Supplies for Making Sharpies Stained Glass
This post contains affiliate links, which means I earn a small commission at no added cost to you, should you purchase through them. To read my full disclosure policy, please click here.
How to Make Stained Glass with Sharpies
Super easy project alert. These stained glass candles were the easiest things to make!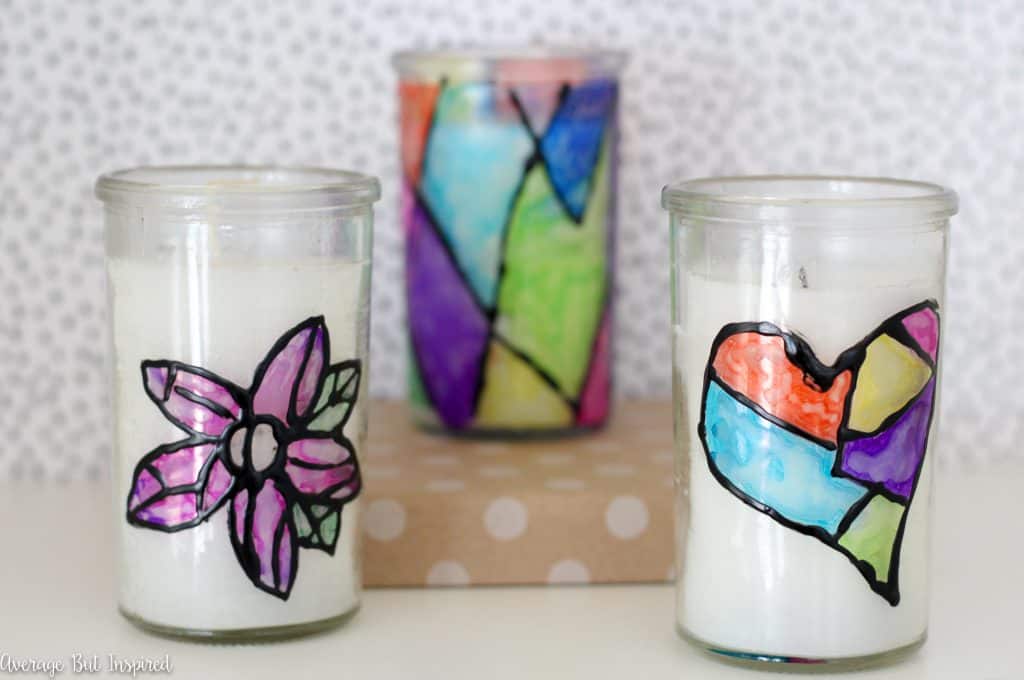 First, wipe down your glass surface with rubbing alcohol. This will remove any residue that could prevent your marker ink from adhering properly.
Once you've done that and the surface has dried, draw a design on the glass with the black marker. (Yes, you can write on glass and mason jars with a Sharpie marker!)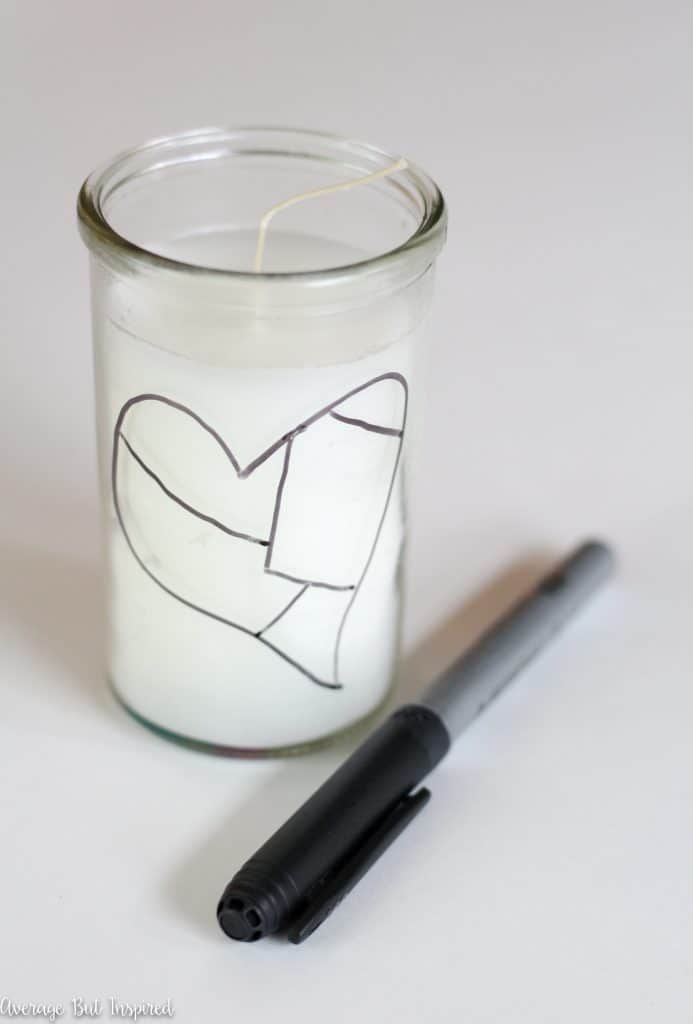 Then color in the design however you like with other color Sharpies.

Next, dip a cotton swab into the rubbing alcohol and gently dab it onto the colored designs. This will blend the marker a bit to give it a more authentic look. TIP: have a cotton ball on hand to dab any excess alcohol and prevent smearing.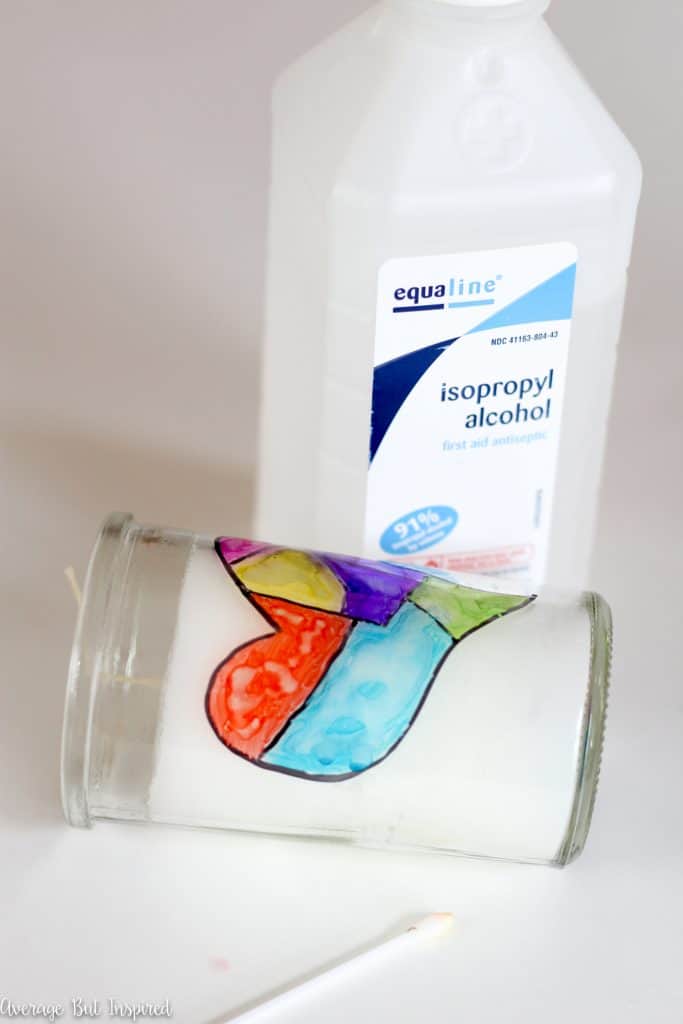 Once the surface has totally dried, use the dimensional paint around the black edges to give it an authentic stained glass look!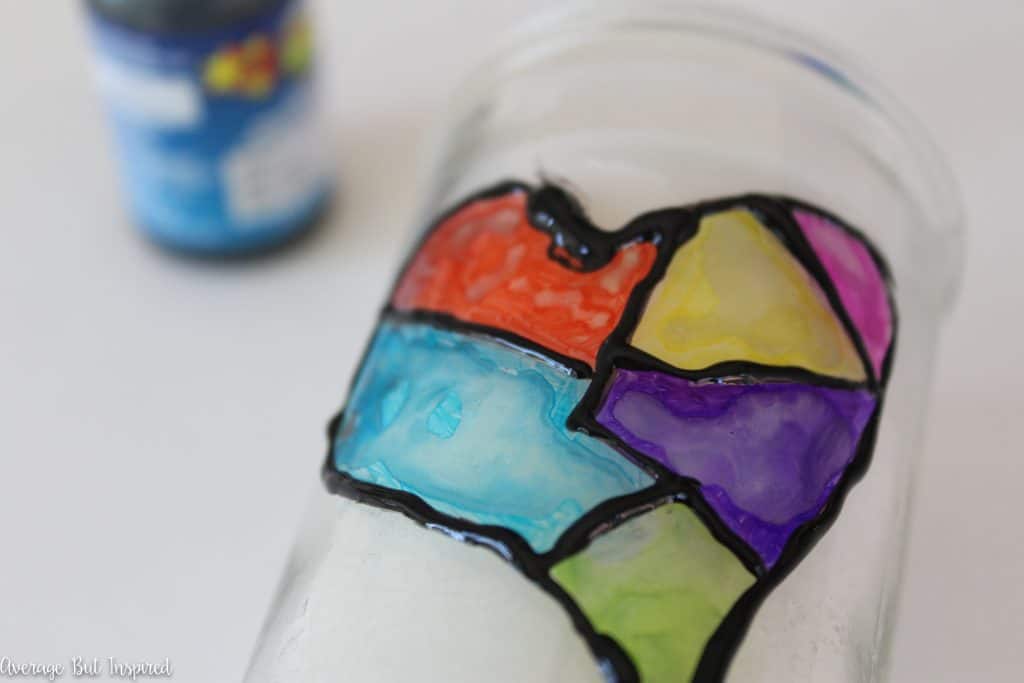 Let it dry and enjoy your work!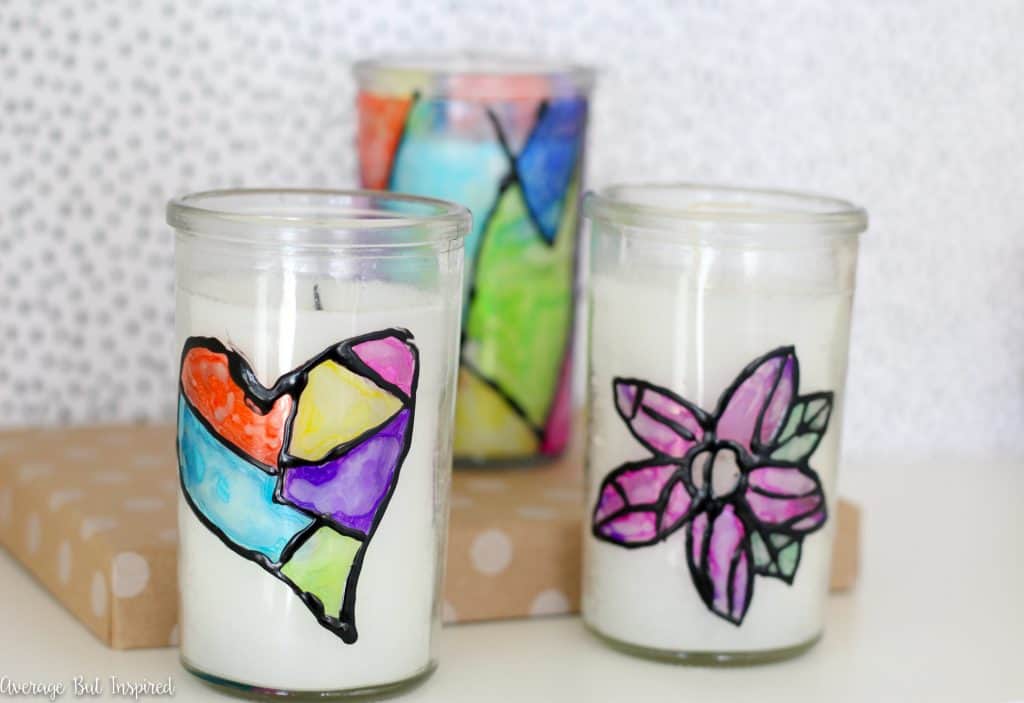 Now guys, I actually made a video on how to make stained glass with Sharpies! It's my first time putting a video on YouTube, so I'd love for you to watch it and let me know what you think. And if you're a big YouTube user, please subscribe to my channel and stay tuned for more videos from me in the future. Hopefully they will improve with time.
This project could be modified in so many ways, and it would even be a fun thing to make with kids!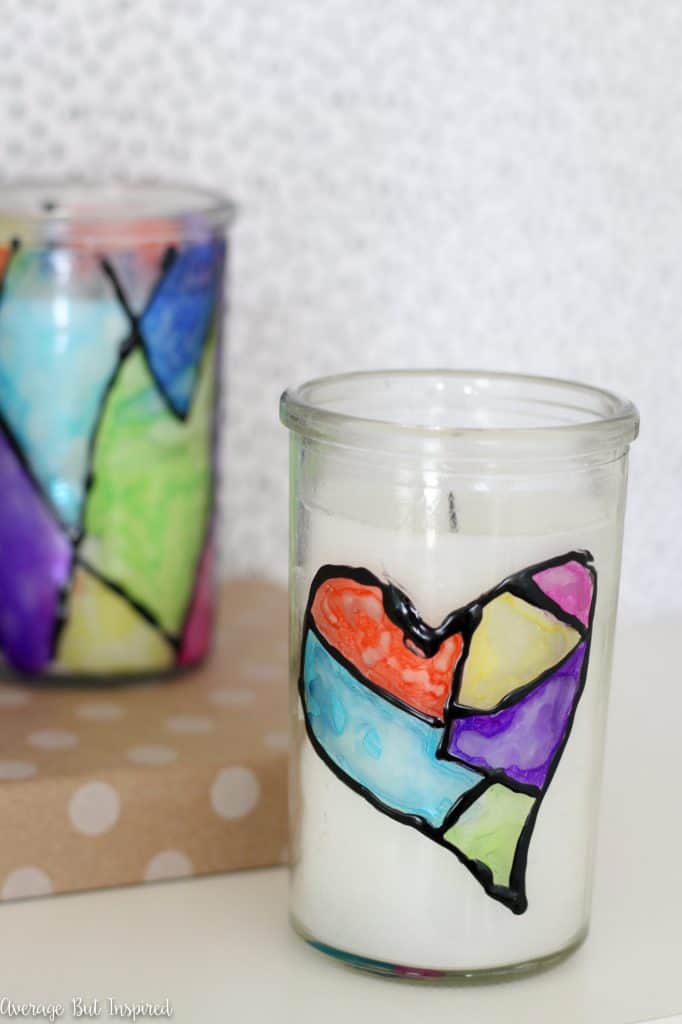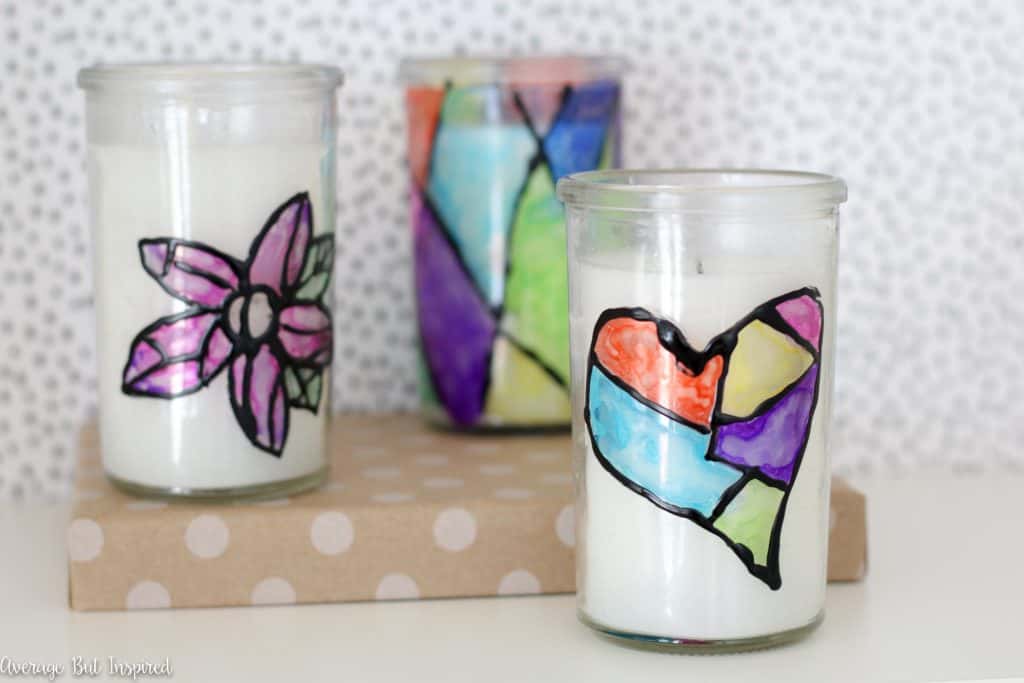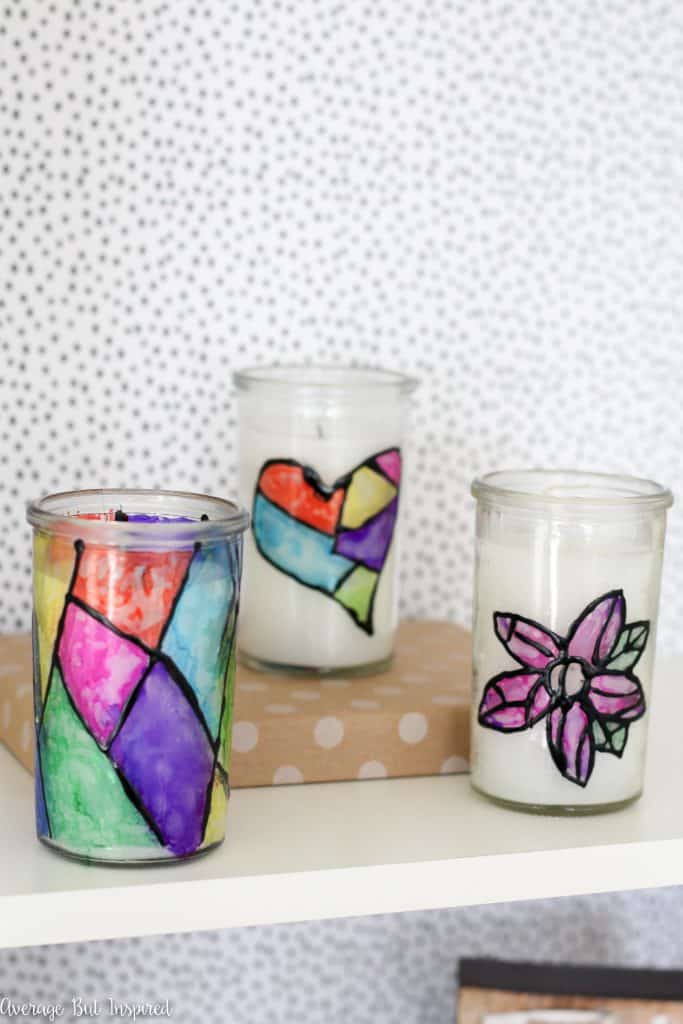 Well, I hope you enjoyed my DIY method for making your own stained glass! I've never made real stained glass, but I have a feeling this is a lot easier! That's my favorite way of doing things.

Now that you've seen what I created for this month's challenge, please go visit my friends for more amazing ways to use Sharpie markers!