In just about a month I am going to become an AUNT for the first time in my life and I could not be more excited!  My brother and sister-in-law are expecting their first baby (a little girl whom they call Peapod for the time being (I think . . . who knows, maybe that will be her name upon arrival, too, if they take the celebrity baby naming route, that is.)).  Although she's not even here yet, my family is already spoiling Peapod, and we were so happy to celebrate her and her mama at a sweet Secret Garden Baby Shower at my mom's house last month.  Beautiful flowers, shades of purple and green, and butterfly accents set the scene for a joyous day.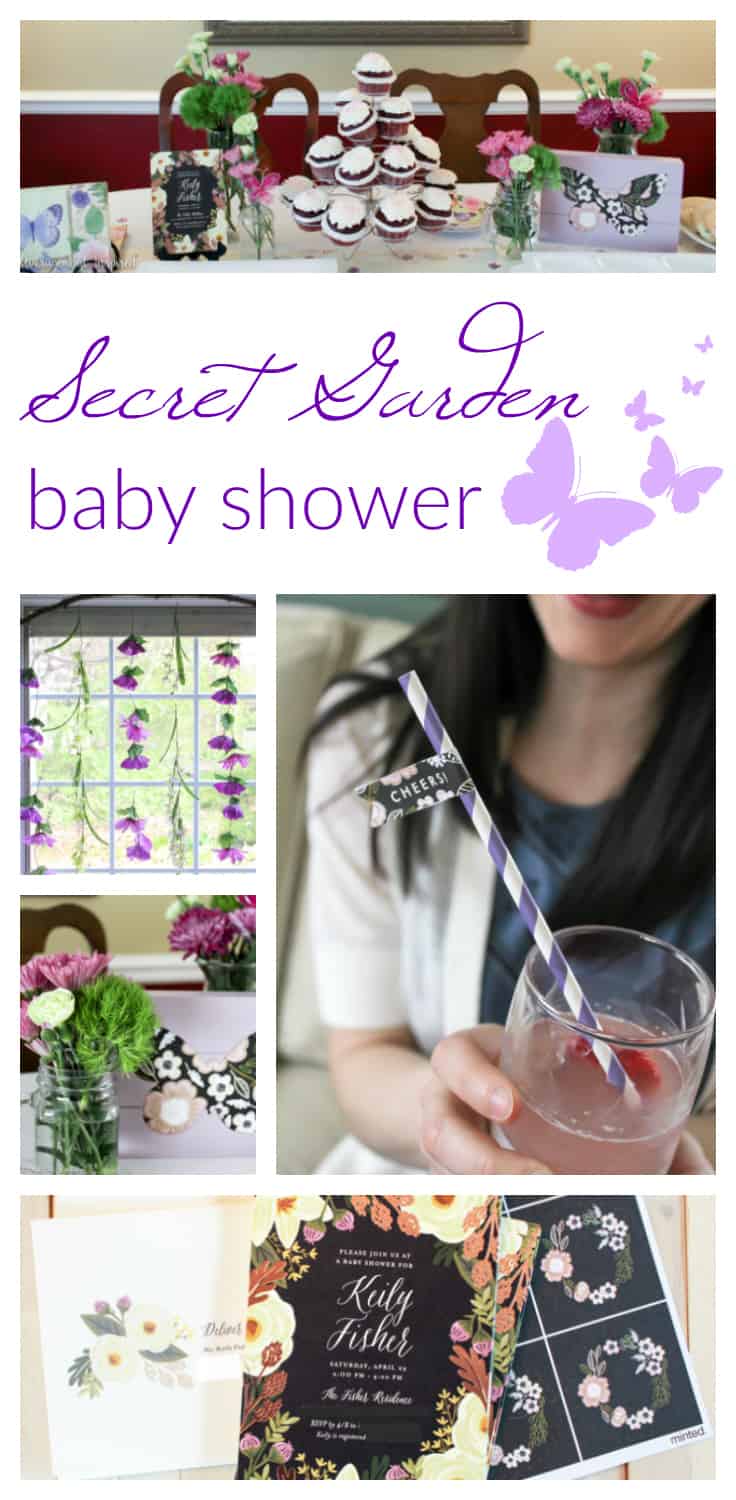 Thank you to Minted for providing product used in this post.  The opinions expressed herein are all my own!  Also, this post contains affiliate links.  To read my full disclosure policy, please click here.
To set the tone for this elegant shower, we chose these beautiful floral invitations from Minted.  (I blocked out some of the personal information in these photos in case any of you were thinking of stalking me or my mom. ;-)).  Not only is the design gorgeous, but the invitations had rose gold metallic accents that just made them shine.  Even the envelopes were stunning!  And I'm not going to lie; using Minted's envelope addressing service was such a huge timesaver that I will never hand address a party invitation again if I can avoid it!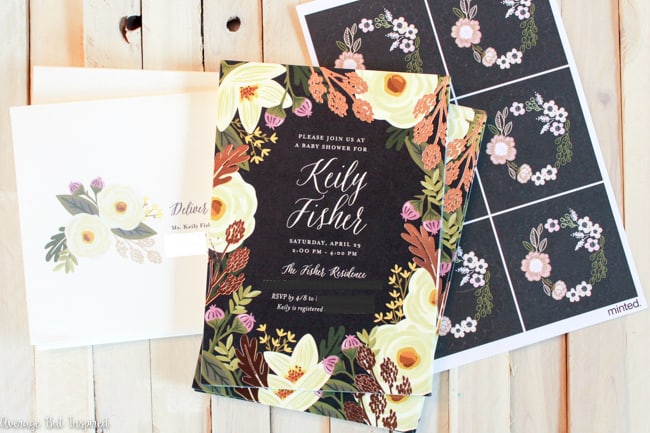 Every person who came to the shower or RSVP'd commented on these invitations and how beautiful they were.  That has never happened to me before, so these definitely made an impression!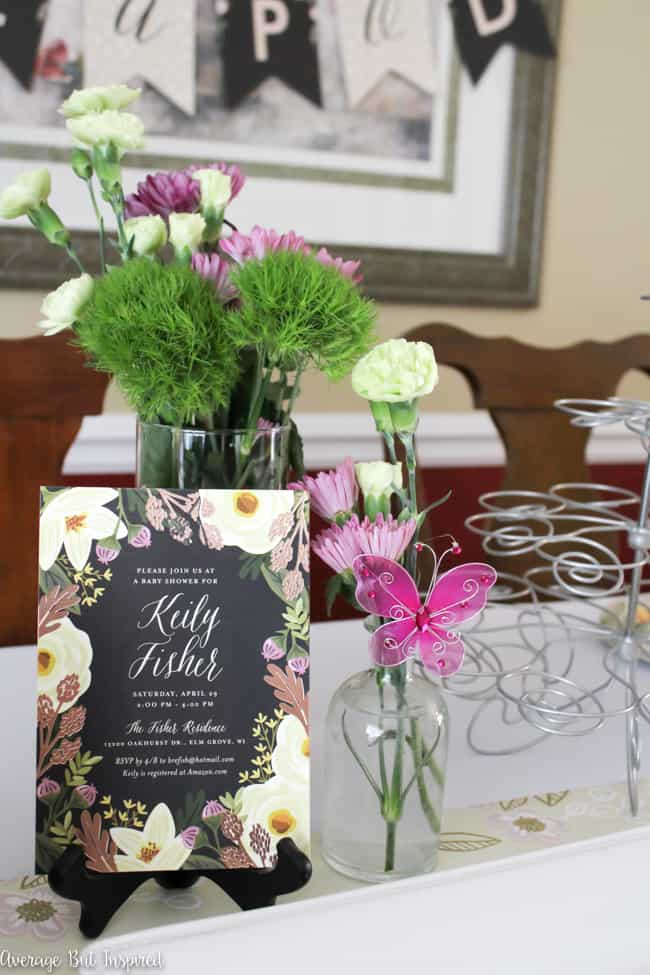 This secret garden baby shower fell right in the middle of my master bathroom makeover and about five-hundred-gazillion other family events, but I didn't let the timing impact the effort put into the shower.  Instead of DIY'ing the majority of decor, as I usually do, I just relied on outside sources like Minted to make it easier on me.  Their Party Decor Suites (complete party decor packages), and Party Products made it easy for us to get a beautiful and cohesive secret garden look despite all of the other things going on in our lives!
Case in point . . . this customized Botanical Wreath Sign, in the same fonts and color scheme as the invitation, welcomed guests as soon as they arrived.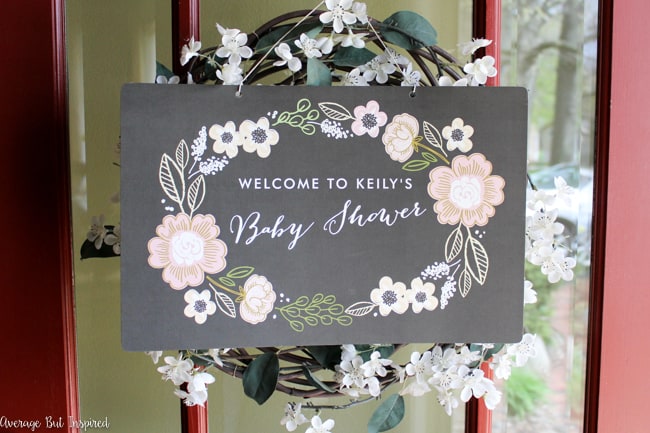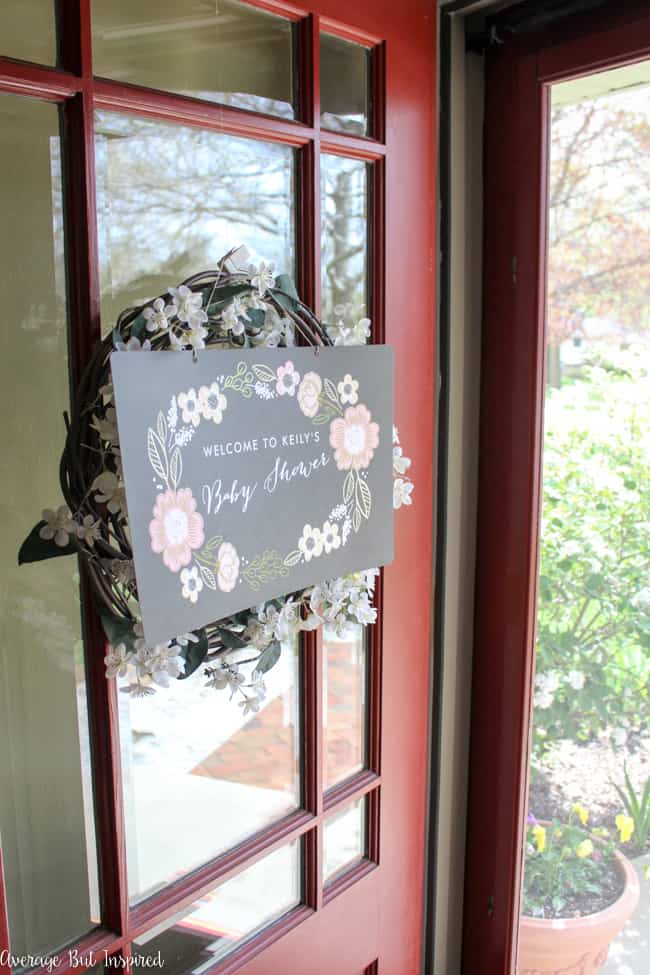 Once guests entered my mom's living room / dining room area, they were met with a beautiful custom banner that read "Sweet Peapod."  So cute for the baby of honor!  My sister-in-law plans to hang this banner in the nursery.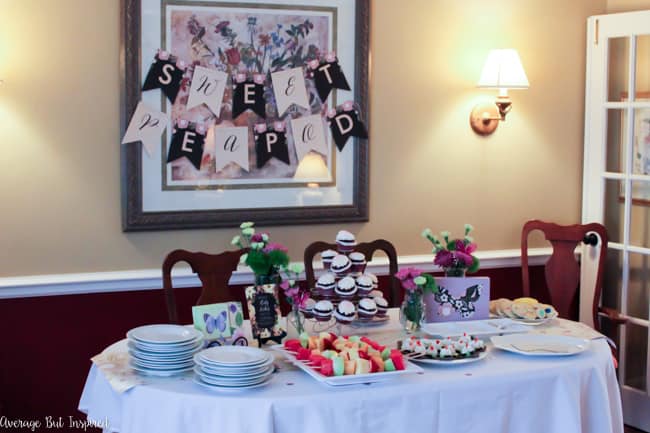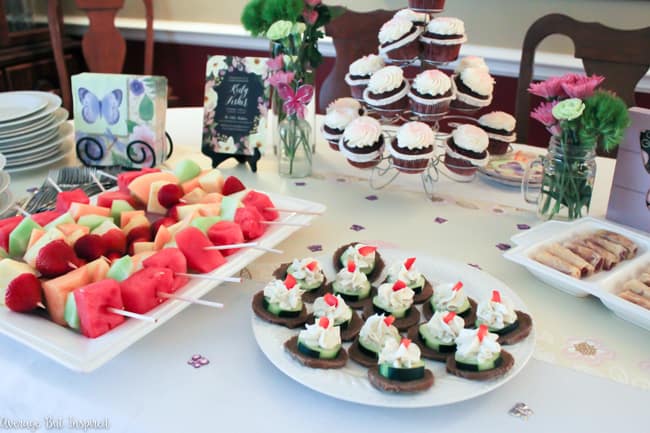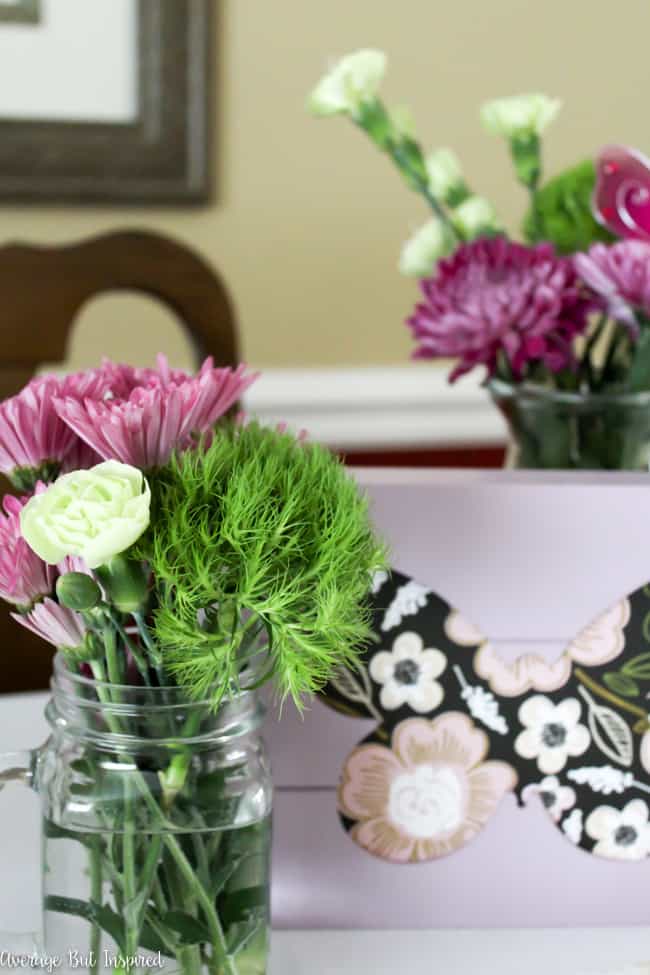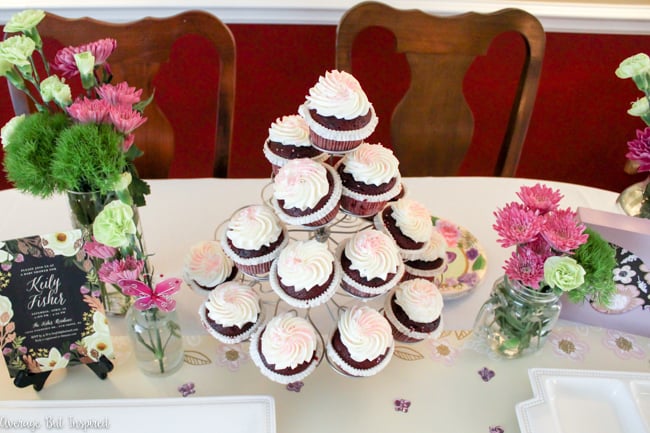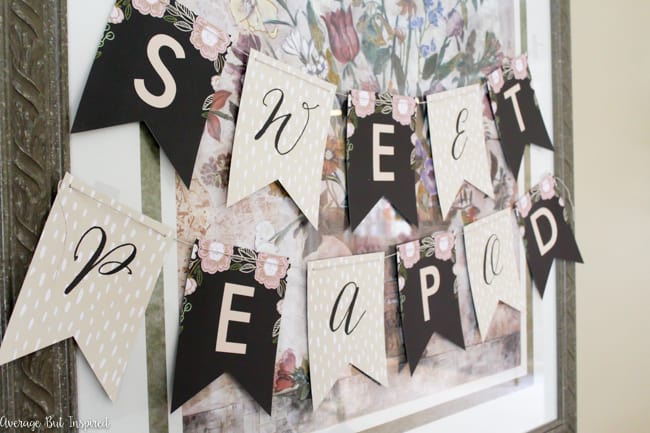 Adding to the day's festivities was the bar area, complete with a signature cocktail (or mocktail for the mom-to-be).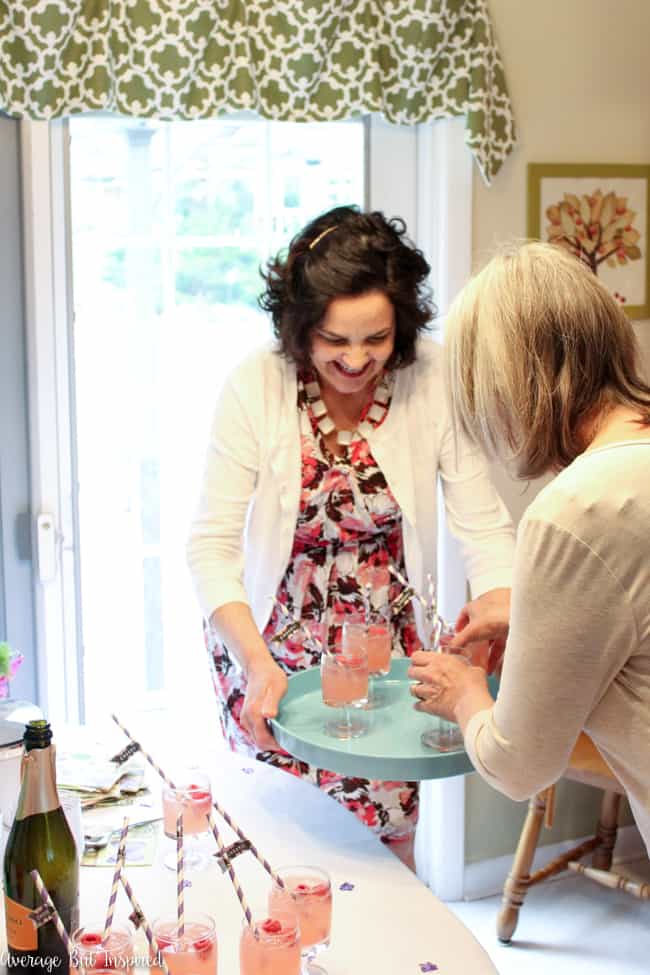 The sticker straw flags were such a cute touch!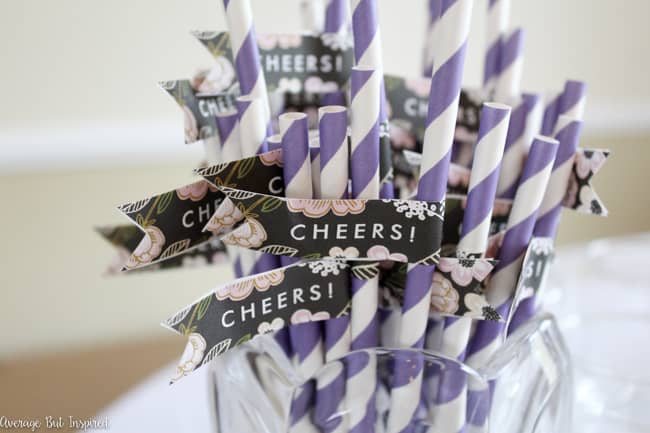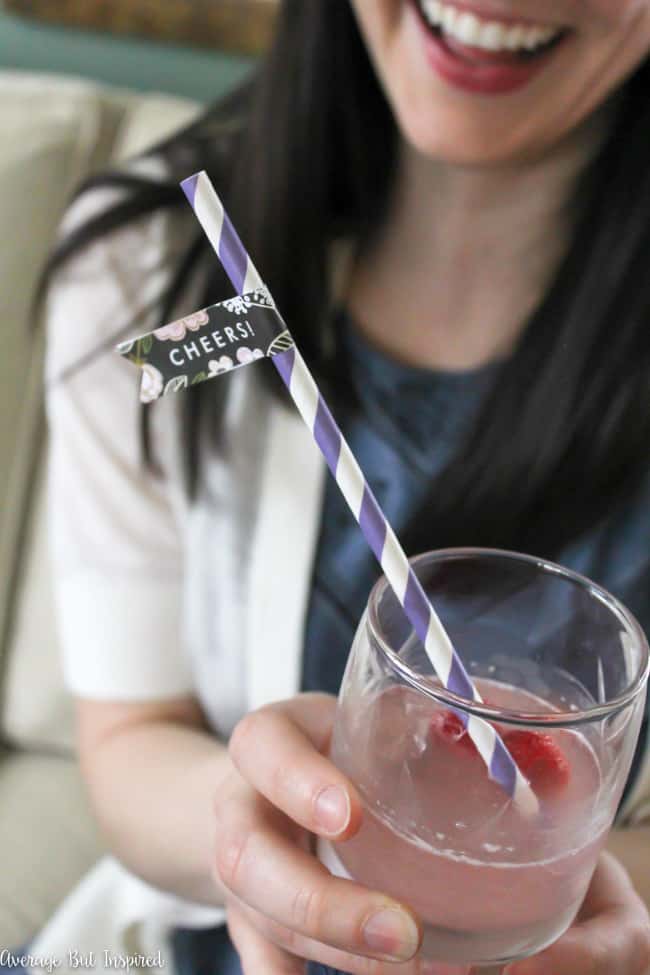 Round banner pieces used as giant confetti, and rhinestone butterflies added to the fun at the bar.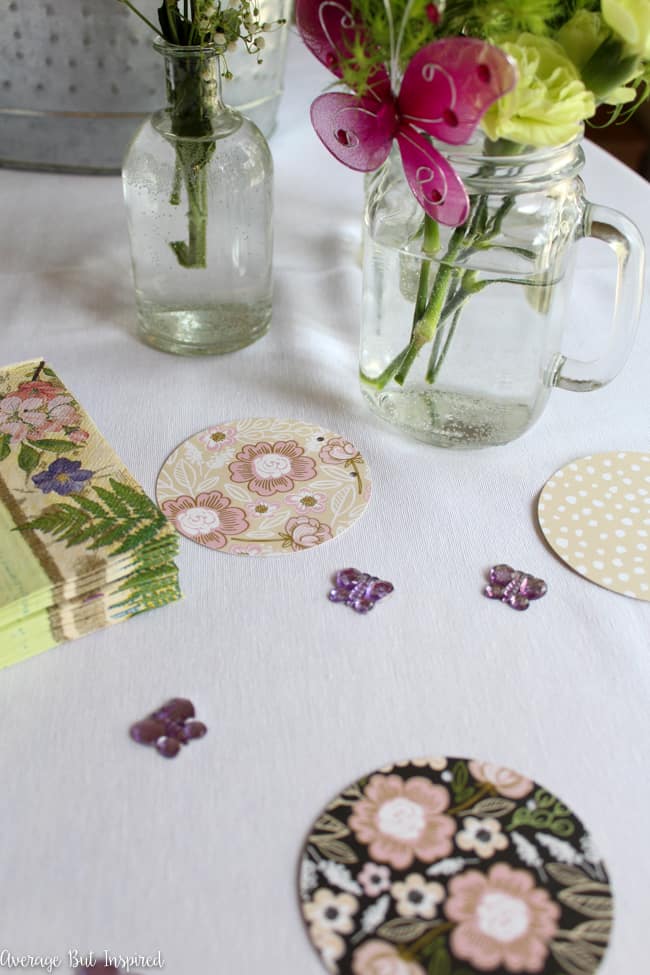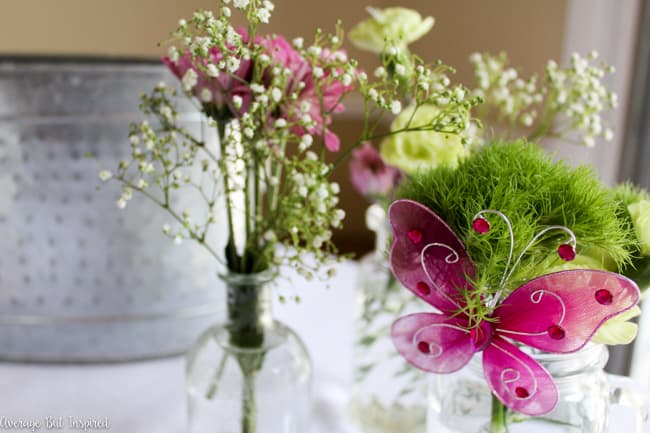 My mom has a giant picture window in her living room where the mom-to-be was opening presents, so I created a hanging flower garden with a giant stick from the yard and faux flowers.  It looked so pretty in that window!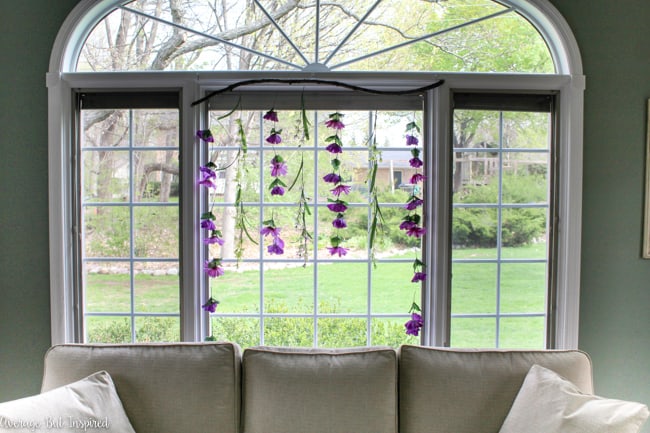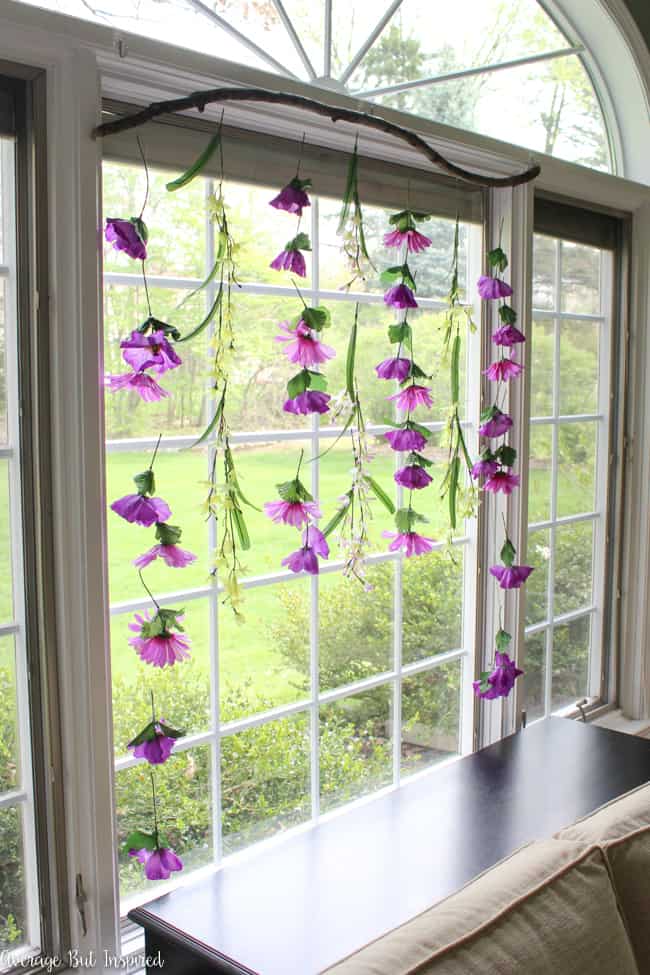 It made a great photo backdrop for a secret garden baby shower!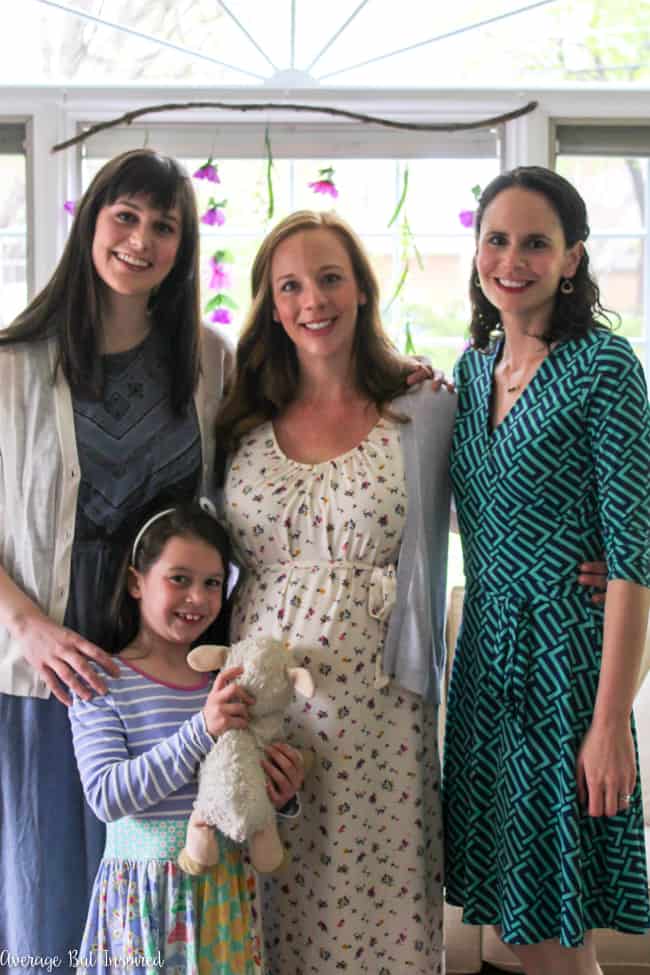 Beautiful flower arrangements in vintage baby vases (this pink one is my mom's from when I was born!) . . .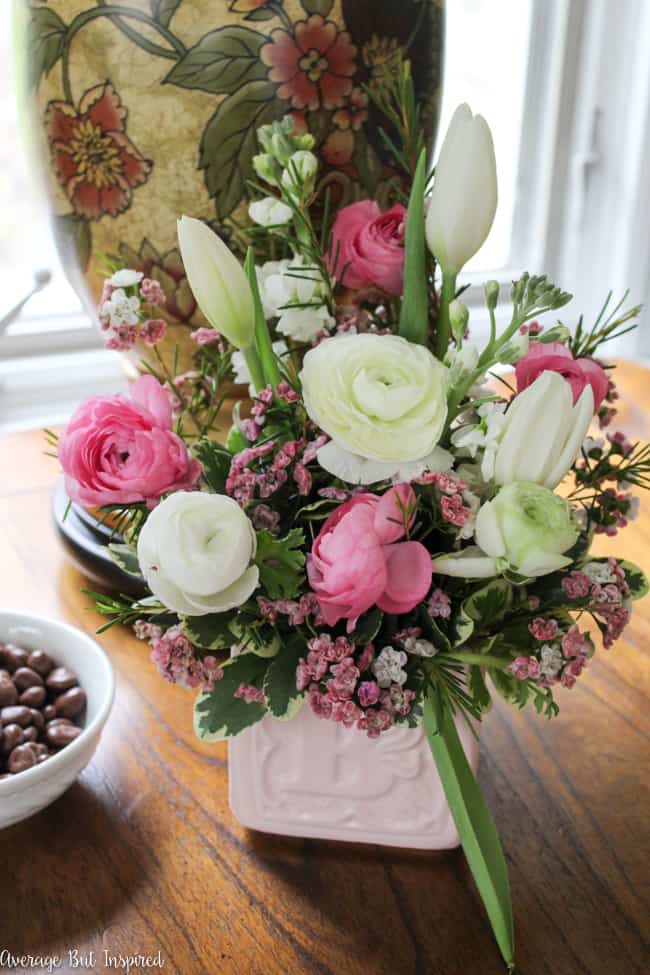 baby socks tucked into floral garlands . . .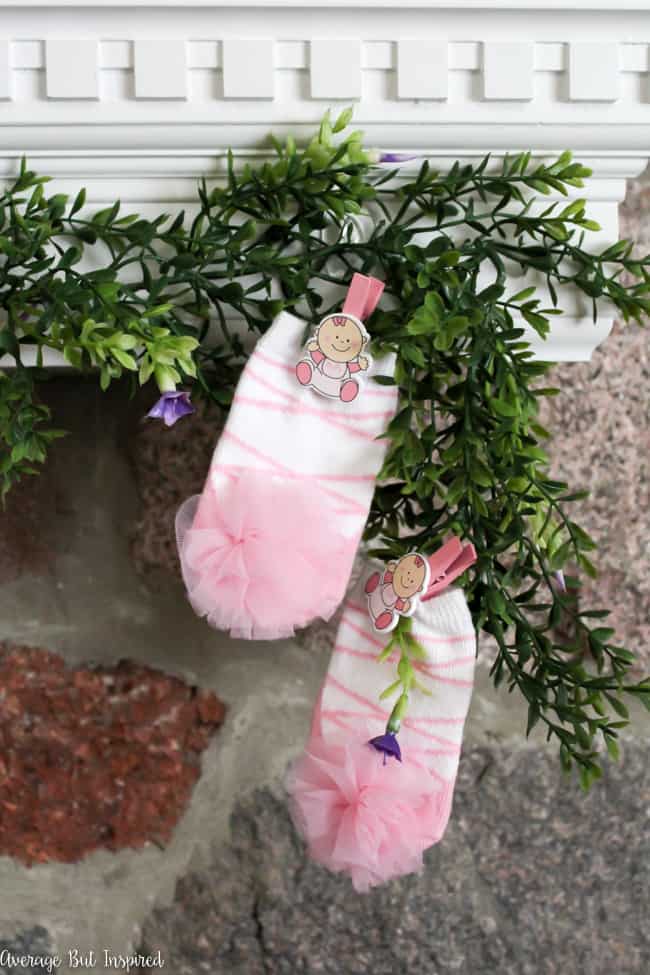 and cute planter bingo prizes were just some of the other decorative touches we used to pull this baby shower together.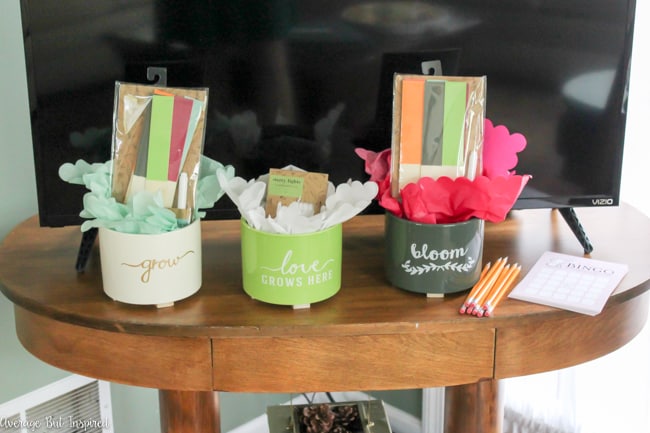 And once the fun was done and everyone was saying their goodbyes, we gave them glass tubes filled with wildflower seeds so they could plant their own secret garden at home.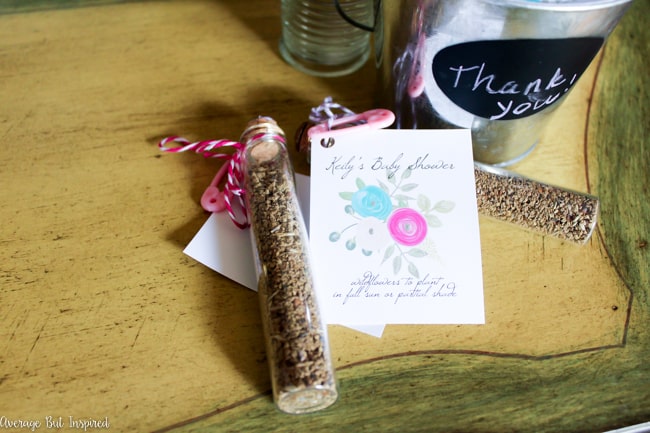 It was the perfect way to say thank you for a perfect day.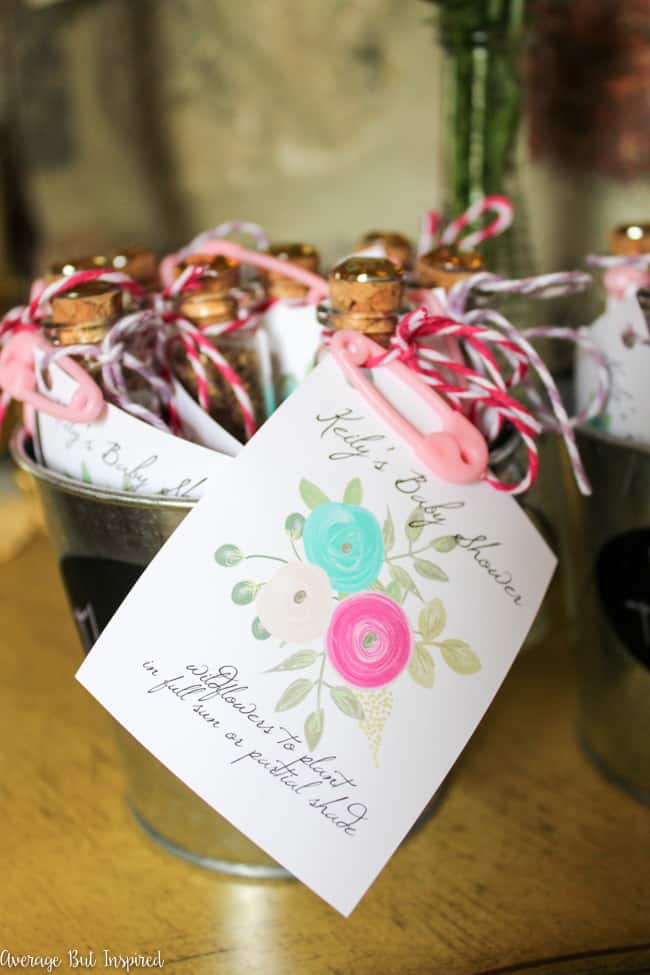 From the moment the invitations went out until the last person said goodbye, we made sure to make my sister-in-law feel special and know how much she and her new baby girl are loved.  It was a beautiful baby shower that I think will not soon be forgotten by those who shared in the day with us.  I'm glad I got to share it with you, too!
-Bre
You May Like This Post, Too!