Every time I make over a piece of furniture, I am reminded of how much I LOVE refinishing furniture! There is something so exciting about taking a piece that was no longer wanted, or no longer desirable, and making it shine once again. Because of that, I was ecstatic to try a paint brand that's new to me, FAT Paint.
Thank you to The FAT Paint Co. for sponsoring this post. The project and all opinions are my own!
To test out this paint, I decided to give this $25 console cabinet a beautiful new look. I chose this piece because I liked its scalloped details and the fact that it has lots of storage inside. I knew this piece could be a knockout with some color!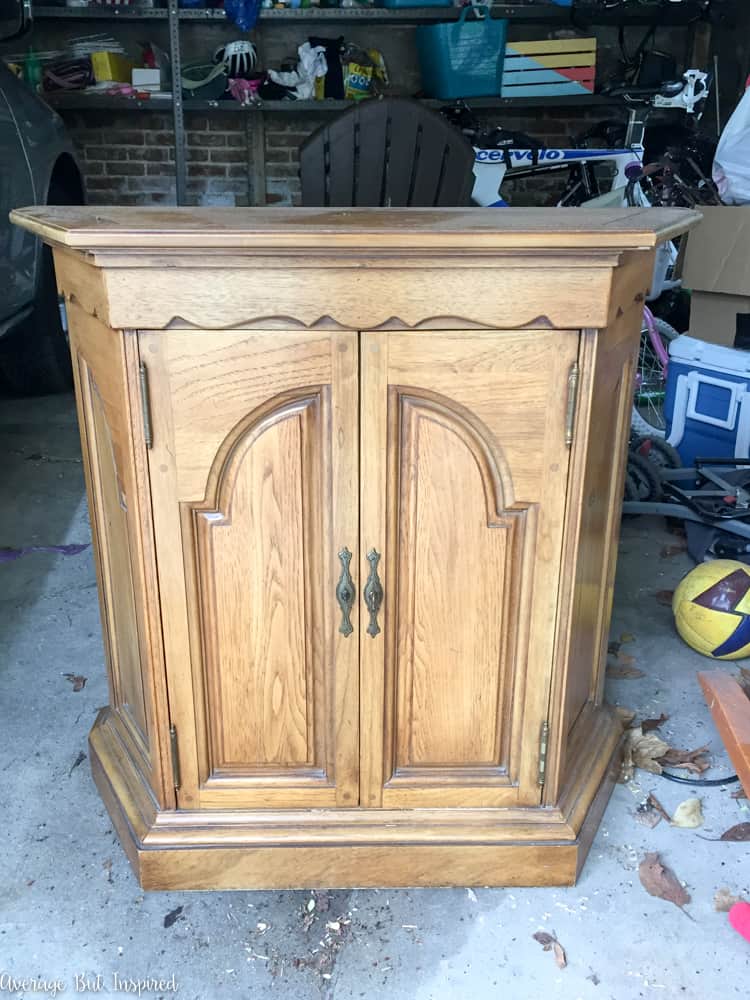 As you probably know by now, I'm a little obsessed with chalk-style paint. I love the instant results and durable finish it provides, so I was pumped to try a brand I hadn't yet used – FAT Paint chalk-style paint. The FAT Paint Co. is run by a brother and sister duo in Canada, and they have some of the most gorgeous chalk-style paint colors around, not to mention fantastic paint products that have virtually no smell and that are practically foolproof to use!
I chose to work with Antique Wedgewood (a smoky blue), Parchment (a creamy off-white), and to seal everything up, Natural FAT Wax. Before I started painting, I gave the console cabinet a really light sanding and sprayed the top of it with Zinsser Shellac to prevent the water rings that were on there from bleeding through the paint. Then I got to work!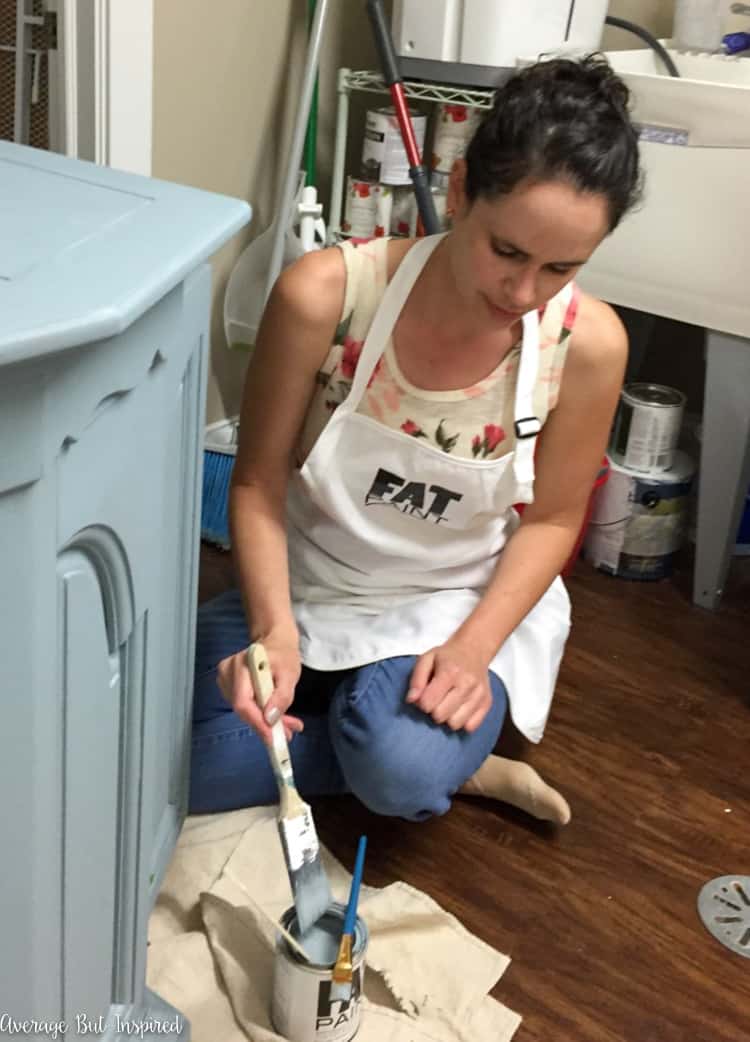 The first coat of Antique Wedgewood covered really well and I was loving where this project was heading!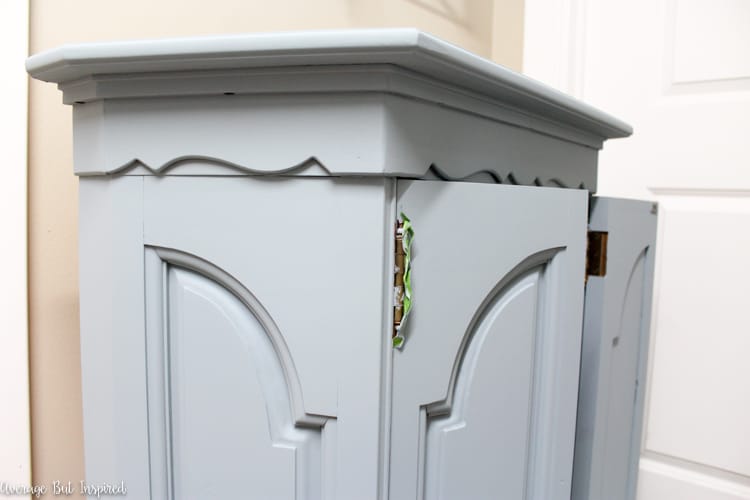 Once the paint dried, I gave the cabinet a light sanding (FAT Paint recommends doing this for the most beautiful finish possible), and then put on another coat of Antique Wedgewood.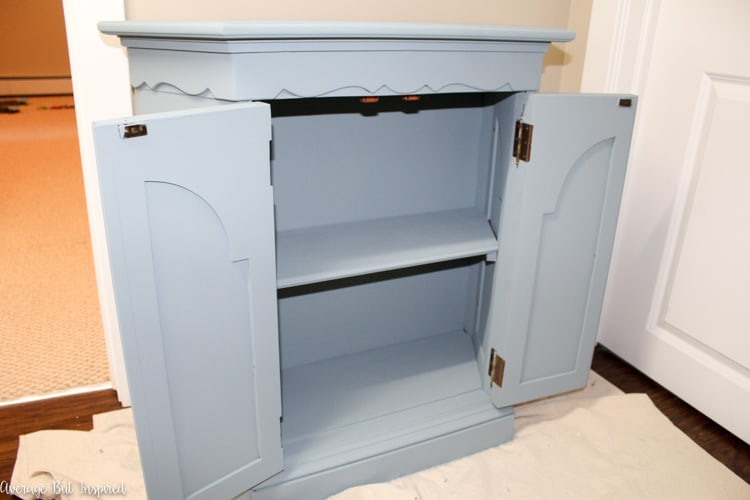 After that dried, I did another allover light sanding, and sanded some highlight areas to distress, and then applied the Natural FAT Wax to seal the entire cabinet. I used my friend Amy from Canary Street Crafts' trick of putting the wax into a bowl instead of working from the canister – this way I don't contaminate any of the wax in the canister!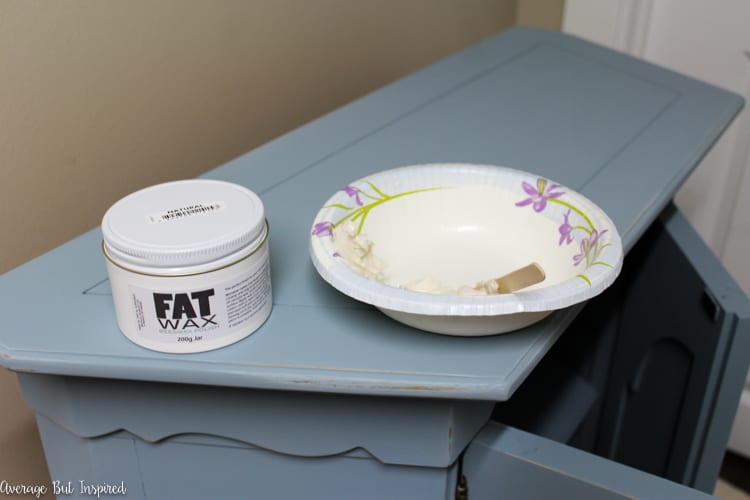 After the topcoat of wax dried and I buffed it to a shine, I put more wax in a bowl and mixed in some of the Parchment FAT Paint. I mixed it all up to form a white wax, which I then wiped on with a cloth in strategic places to make the details really pop!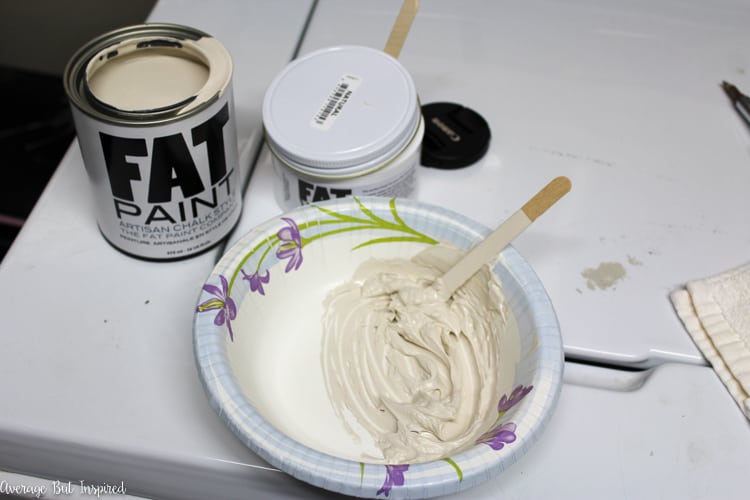 You can see where the white wax was applied in this photo. The panel on the left has white wax, the panel on the right does not and is a solid color.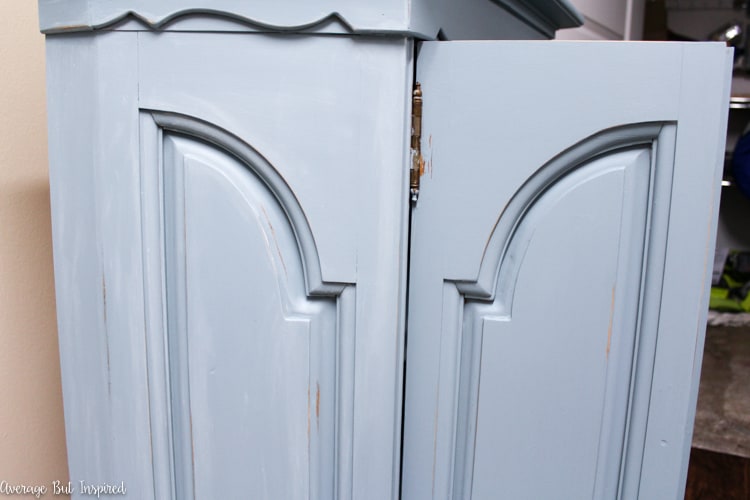 Once that dried, I drilled holes for new hardware, and of course messed that up. Thankfully that was nothing a little wood filler and more paint couldn't fix!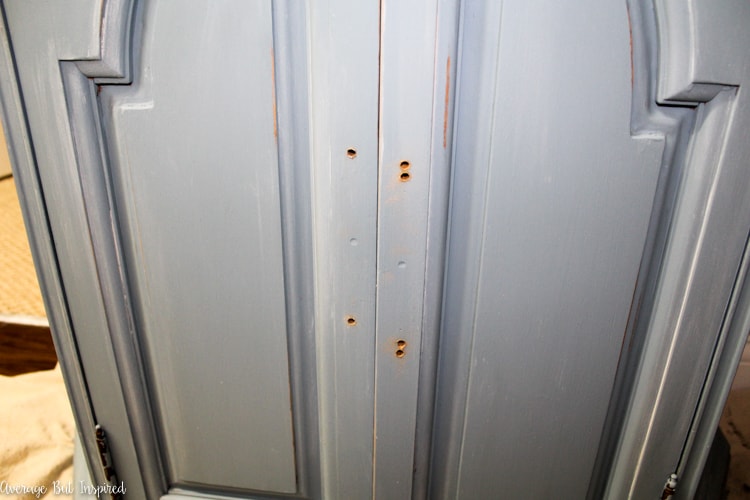 Finally, I decoupaged some gorgeous paper to the inside arches of the cabinet for a fun pop of color when you open the doors. If you're curious about how to add paper or fabric to your furniture, check out my post on how to do it!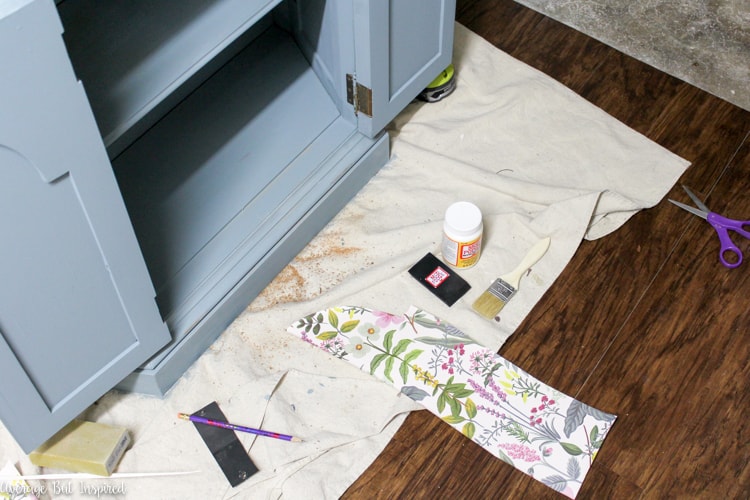 Once the paper inside the cabinet dried, this makeover was finished!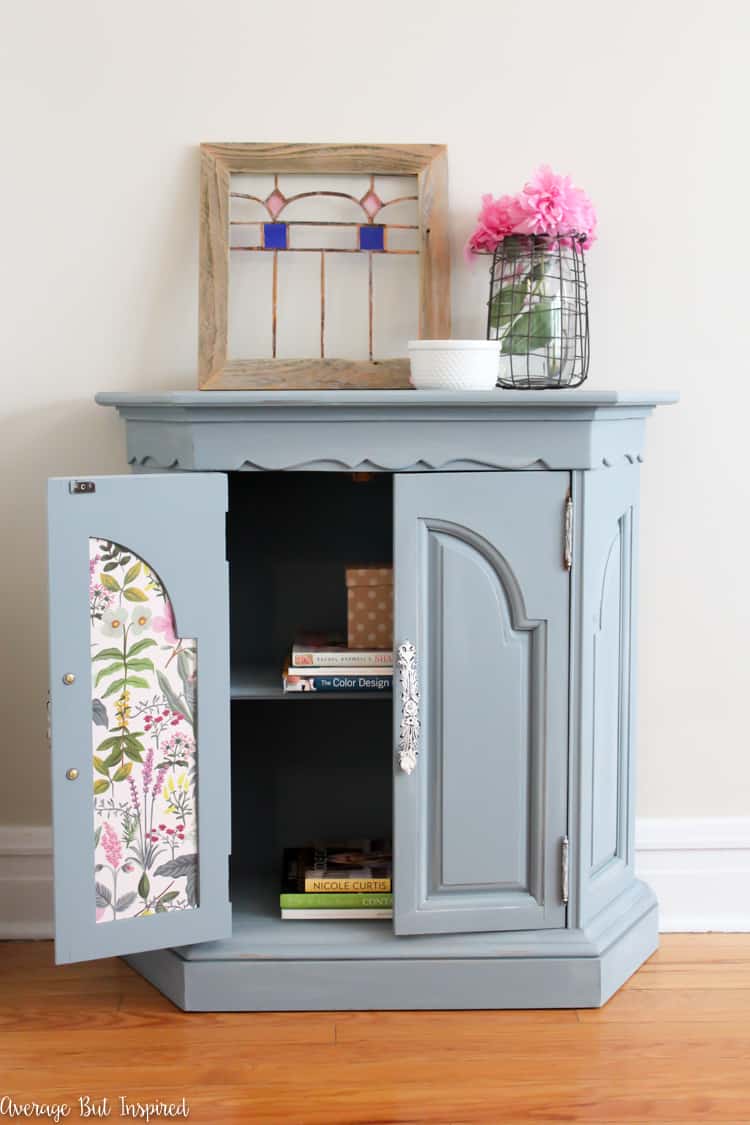 And I am obsessed.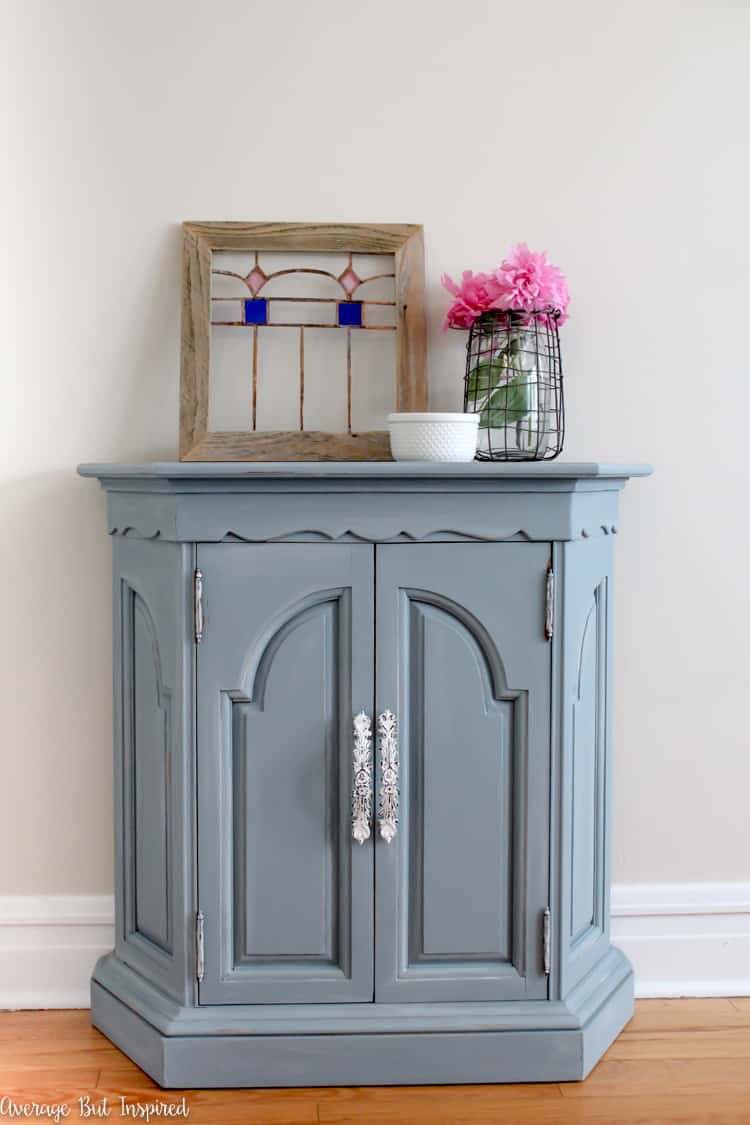 I am actually considering re-doing my entire foyer to accommodate this console cabinet.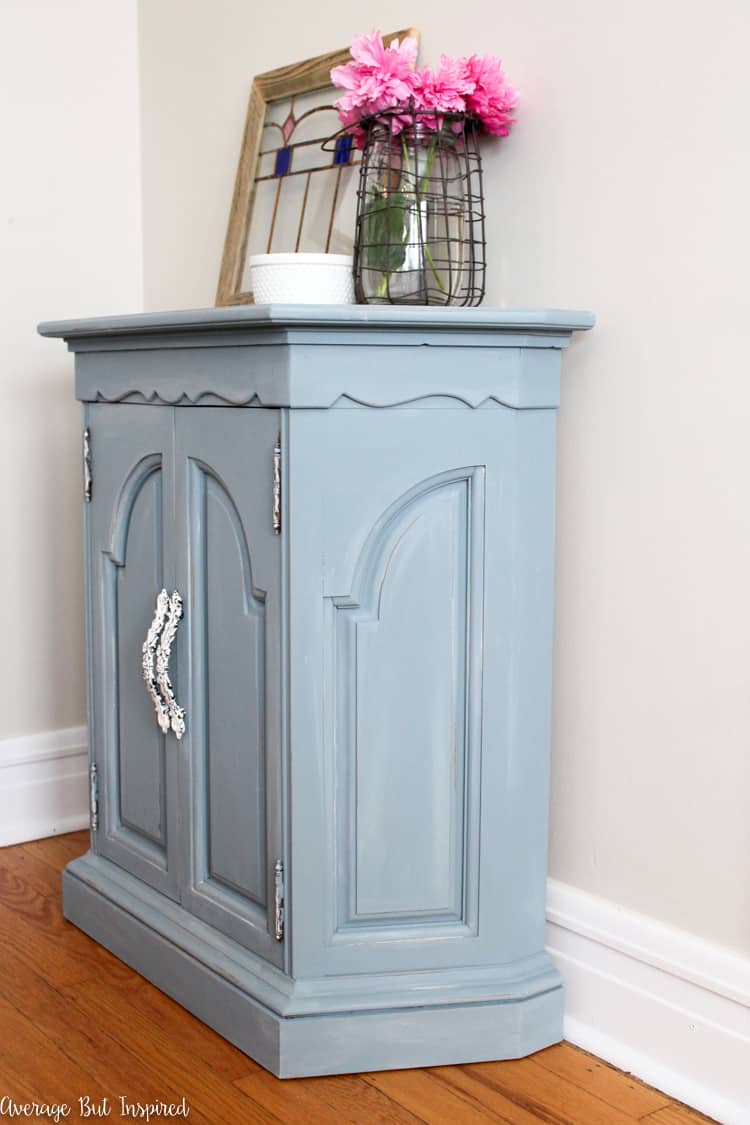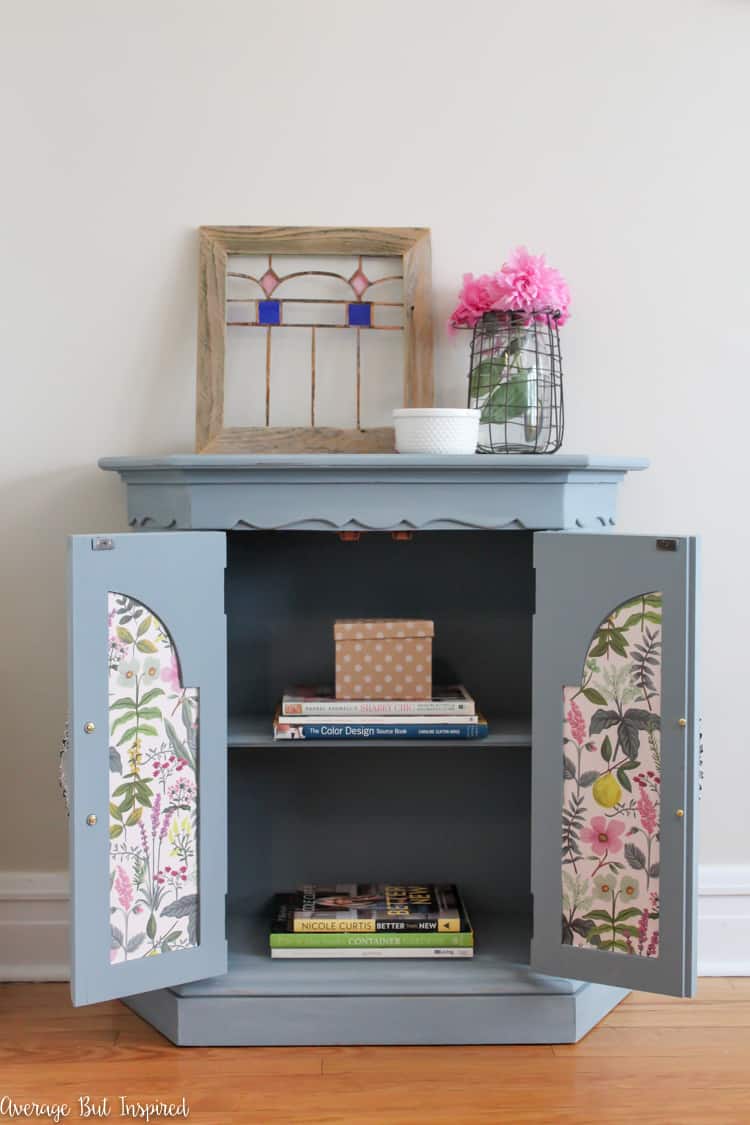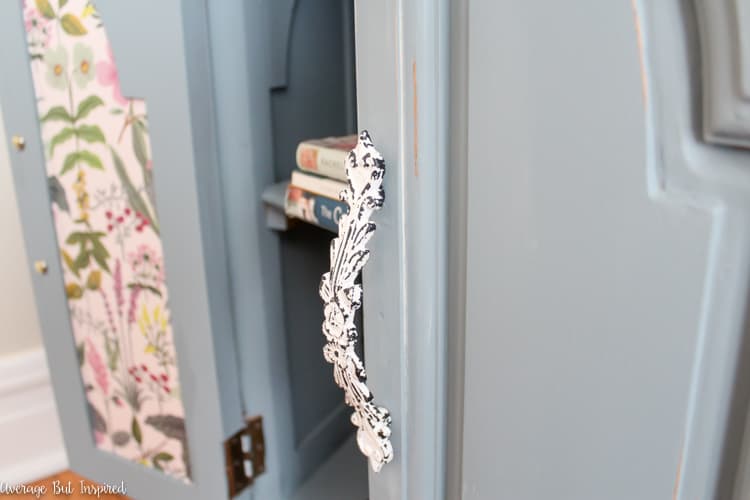 I just can't imagine giving this piece away! I love everything about it – the colors, the paper, the hardware, the shape and details . . . I think we have an emotional connection, the two of us.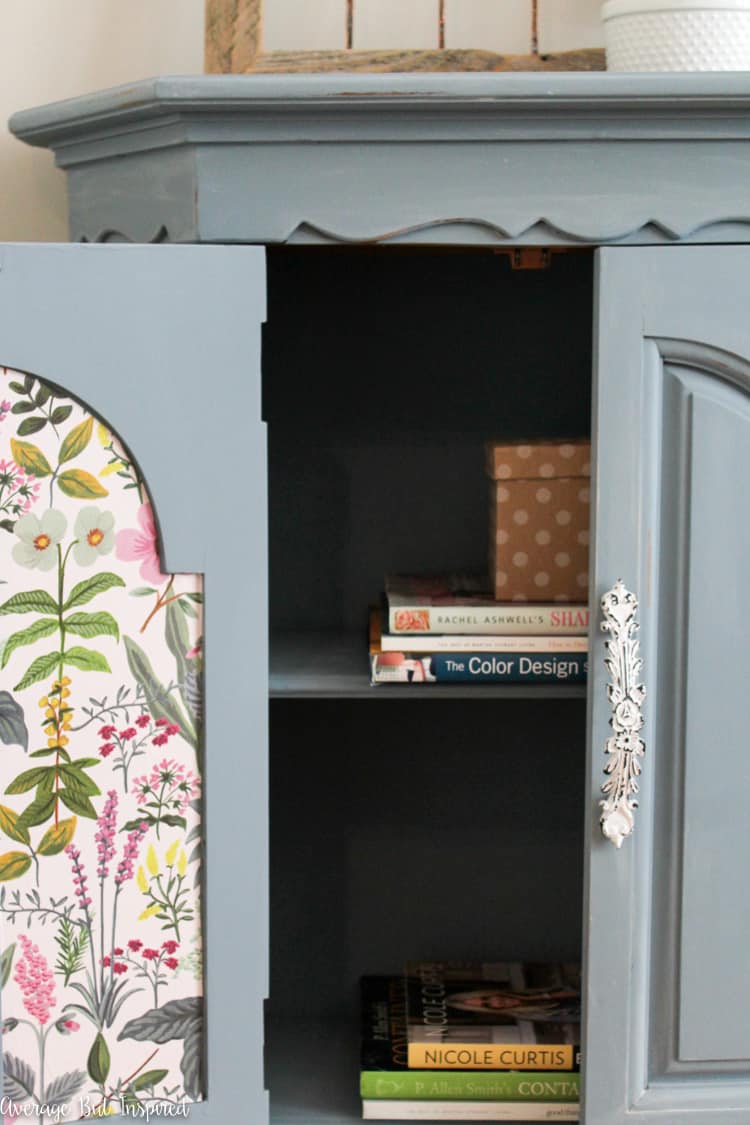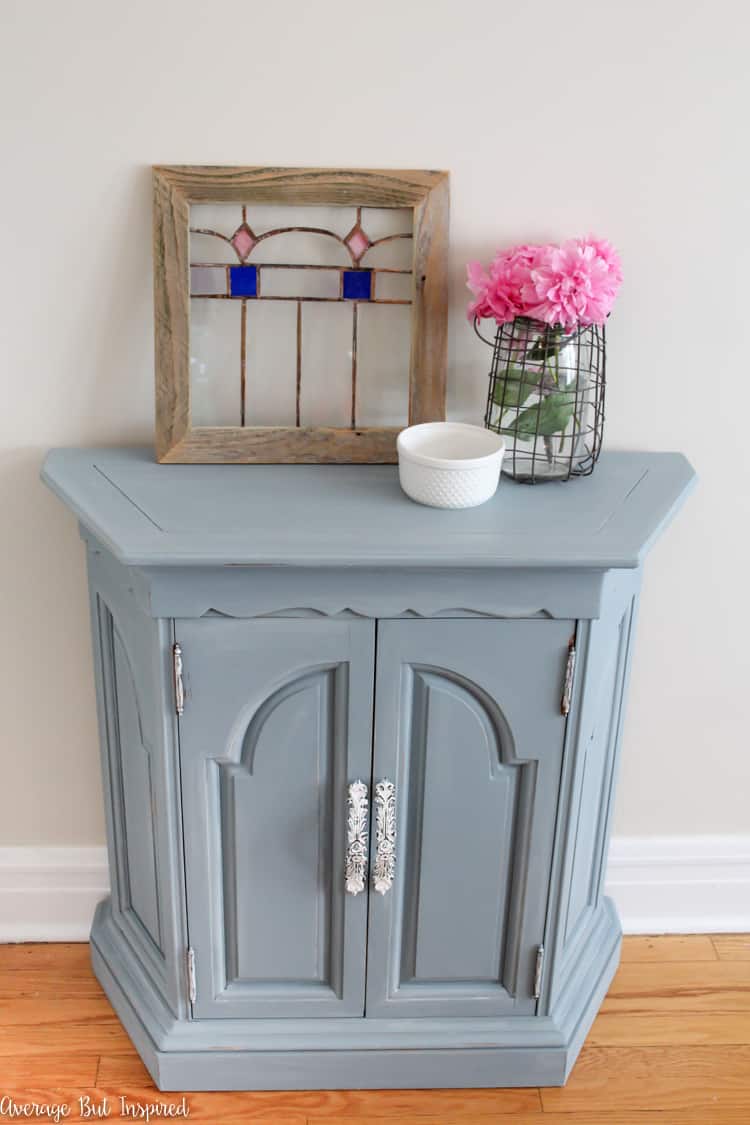 Anyway, while I consider whether or not I can bear to part with this Antique Wedgewood beauty, let me encourage you to start your own FAT Paint project. Seriously, you will love this paint. Find a retailer near you by checking their website.