"It all started with a trip to the thrift store."
That's how any good story (or makeover) begins, right?  🙂
Last week the kids and I were visiting my mom in Wisconsin, and of course I made some time to check out her Goodwill stores (she has THREE within a one mile radius.  No fair.).  I didn't find much, but I was pumped to come home with a staircase basket.  For some reason I have wanted one of those for years but never bought one!  Here is what my treasure looked like when I bought it for $6.99.  You can't really tell, but it was faded in spots and in need of some spiffing up.  Plus it was the same color as the stair treads . . .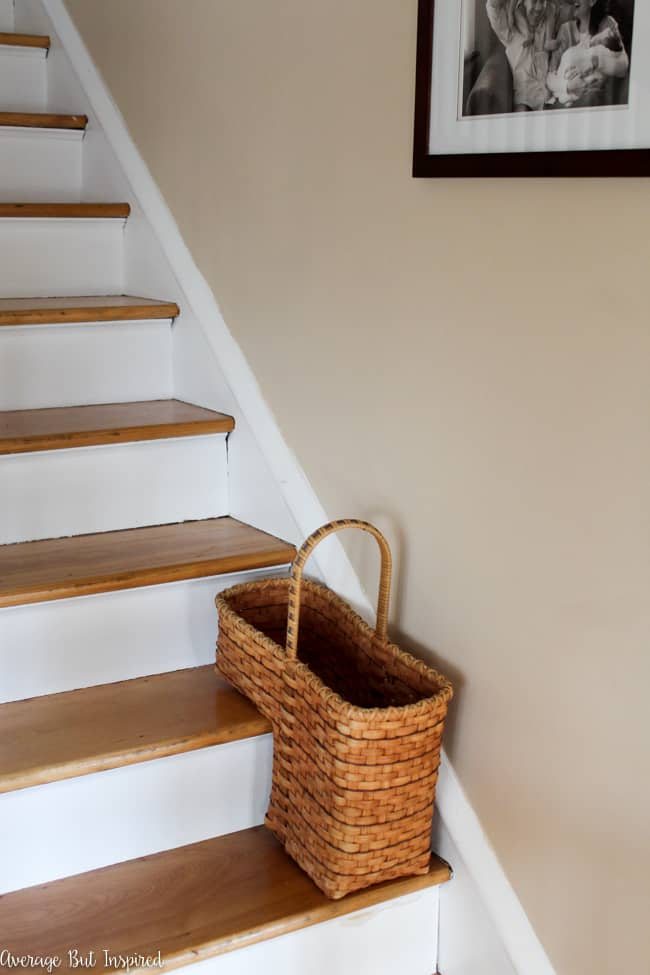 A coat of spray paint, some ribbon, and a cute chalkboard tag later and this basket had a whole new look!  (Happy to report it's already overflowing with the kids' junk.)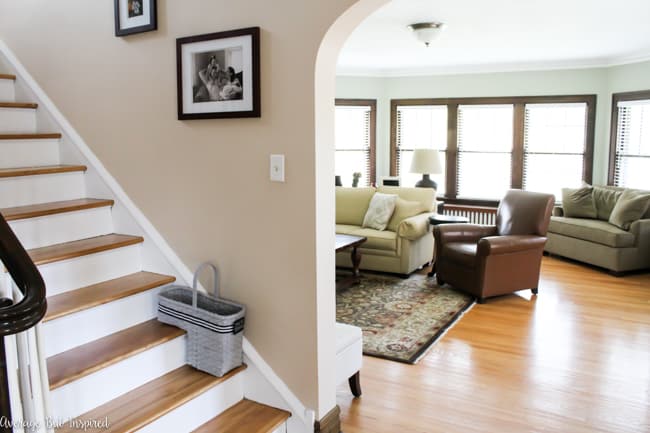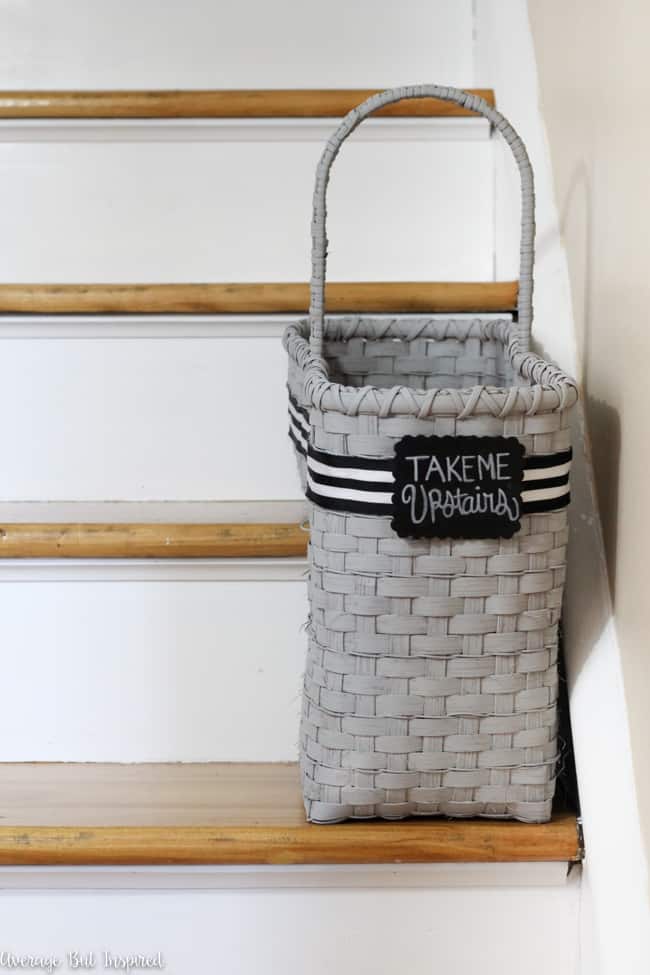 Well anyway, one thing led to another, and after I'd painted my new staircase basket, I started playing around with the decor in my foyer and trying to freshen that up, too!  My foyer looked exactly the same as it did in this post from last year, where I showed you how to create a mudroom-type space even where you don't have a mudroom.  I was tired of too many gold accents and the bland lamp that was on the table.  It was time for them to go.  (I'm actually getting a little tired of the red on the table (my first ever chalk paint project!), too, so that might be getting a facelift soon.)
I put the lamp in a closet, bought a new fake plant (is it an aloe?  Is it a cactus?  I don't know.), and "shopped" my home decor Rubbermaid bin in the basement, and came up with a fresh, new look!  (Yes, I keep decor that I *might* want again someday in a Rubbermaid bin.  It works out great for times like these when I want a new look but don't want to spend any money!)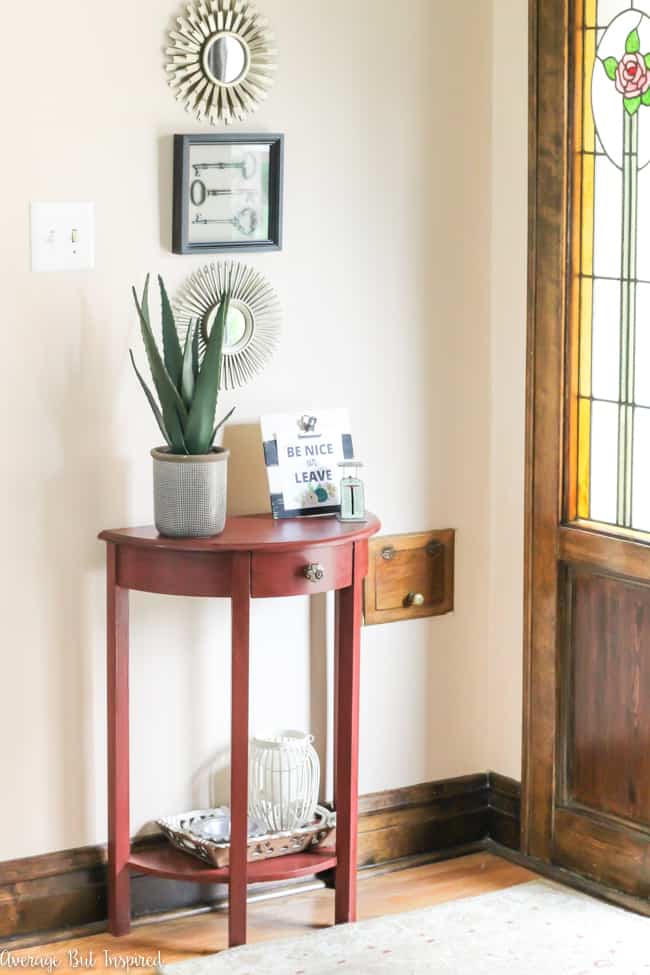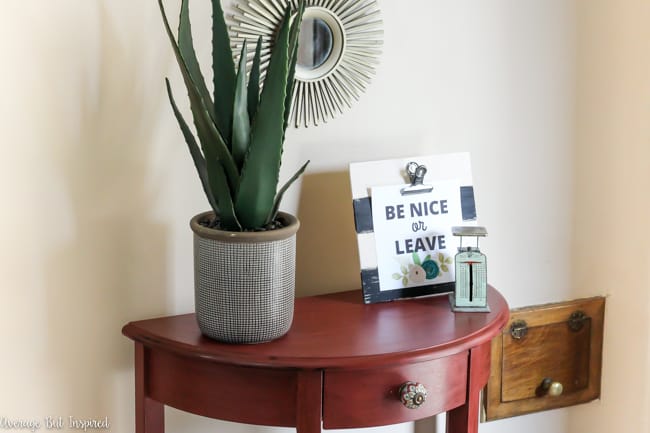 This vintage postal scale is PERFECT on this table, since that little brown door next to the table is my mailbox.  I got the scale at the Brocante Vintage Market in Florida almost two years ago now!  And the sentiments on my clip frame are spot on.  That's going to be my go-to line for my kids now!  (And hey, also for anybody who is thinking about leaving me a mean comment on my blog!  HA!)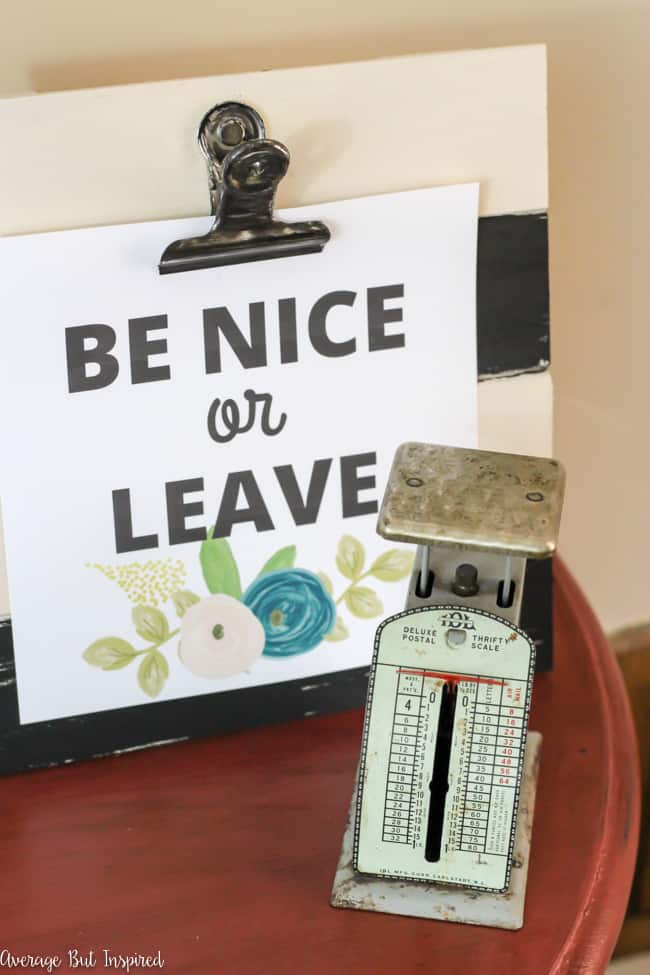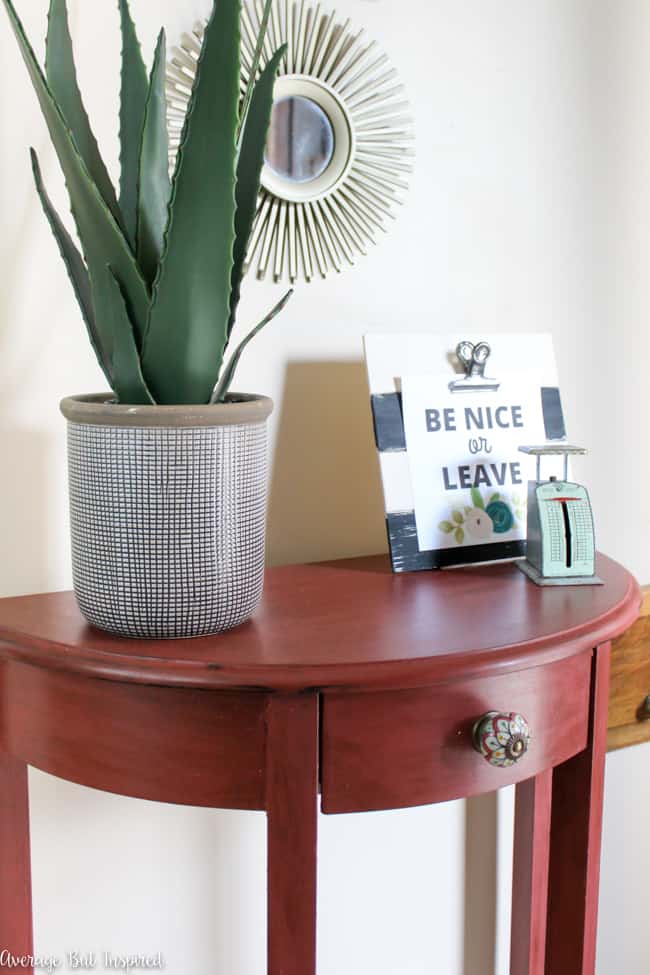 Mr. Unidentified Plant here looks a little bit plastic, but I feel like plastic is better than dead.  I'm going with it.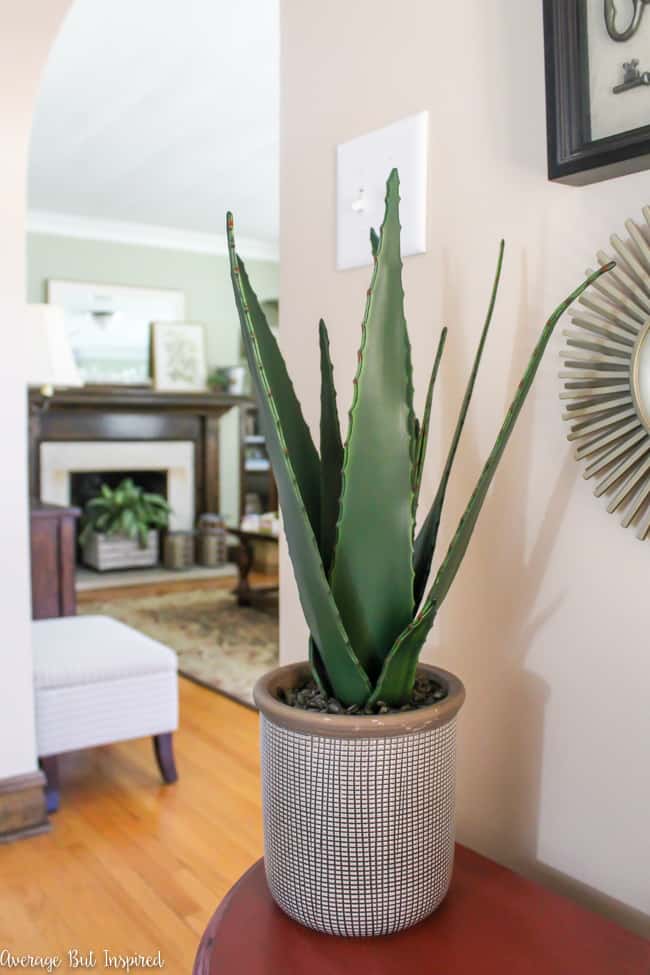 On the opposite wall, I repainted the gold frames on my Pottery Barn Inspired Chalkboard Hooks (holy moly – I cannot believe how AWFUL the photos are in that blog post.)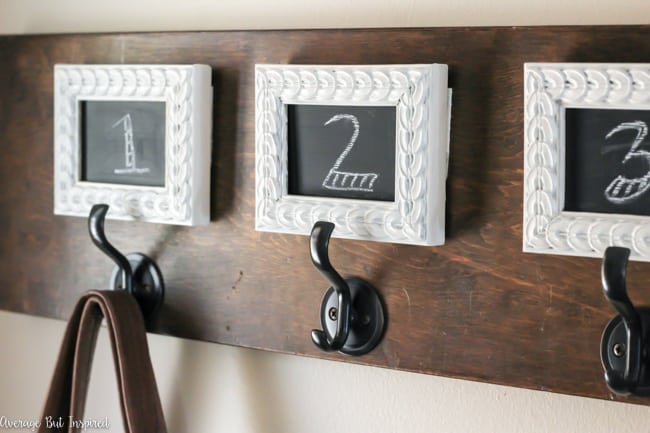 I like them better now, and they look better with the bench underneath.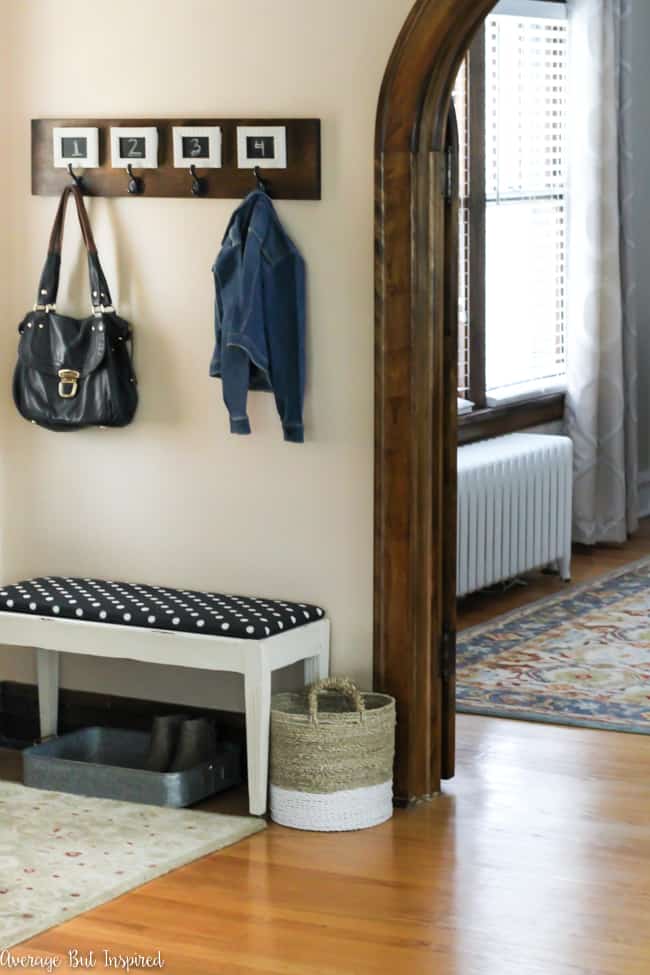 So yeah . . . thanks to that staircase basket from Goodwill, my whole foyer got a new look.  I kind of love when one new decor piece prompts other changes.  And I especially love when it hardly costs a thing!
What changes have you made to your home decor recently?
-Bre