Whether it's a celebration for a 30th birthday or a 100th birthday (or anywhere in between!), a milestone birthday party is a special birthday party!
The festivities surrounding another decade of life deserve extra attention, no matter how simple or elaborate the actual party is.  With thoughtful planning and preparation, a party can make the birthday boy or girl feel appreciated and celebrated, and these tips for hosting a memorable milestone birthday party will help ensure that the special day goes off without a hitch!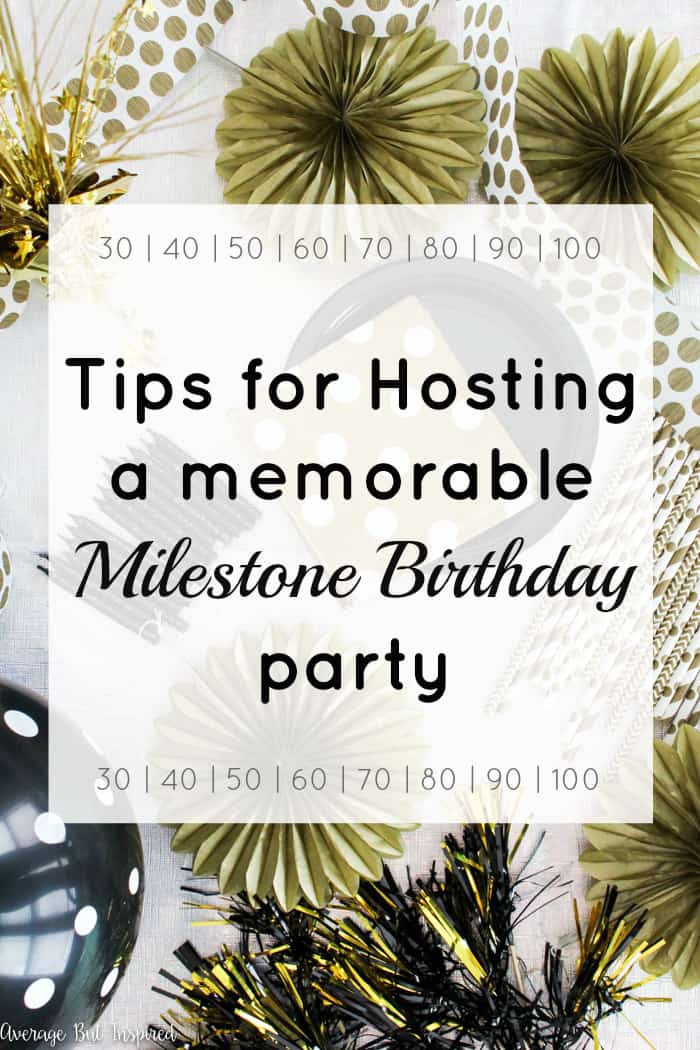 Thank you to Celebration Stadium for sponsoring this post.  Celebration Stadium reminds you to always use care and caution when lighting candles and celebrating around open flames.  Celebration Stadium advises you to remove all flammable items (including added decorations such as those featured in this post) from the Celebration Stadium prior to lighting candles.  The projects and opinions are all my own.
Milestone Birthday Party Tip No. 1 – Involve the Guest of Honor (If Possible)
Unless you're planning a surprise birthday party, the guest of honor should be in the loop on what's happening for his or her party.  (If you are planning a surprise party – keep reading!)  At the very least, he or she will be able to give you names and contact information for important people that should be invited to the birthday celebration – making your life significantly easier when it comes time to send out the invitations!
Further, the guest of honor will be able to help you figure out essential details of his or her milestone birthday party, such as the overall feel of the party (formal or casual), location (at a venue or someone's home), and theme.  Involving the guest of honor will make the party one that is truly meaningful for him or her!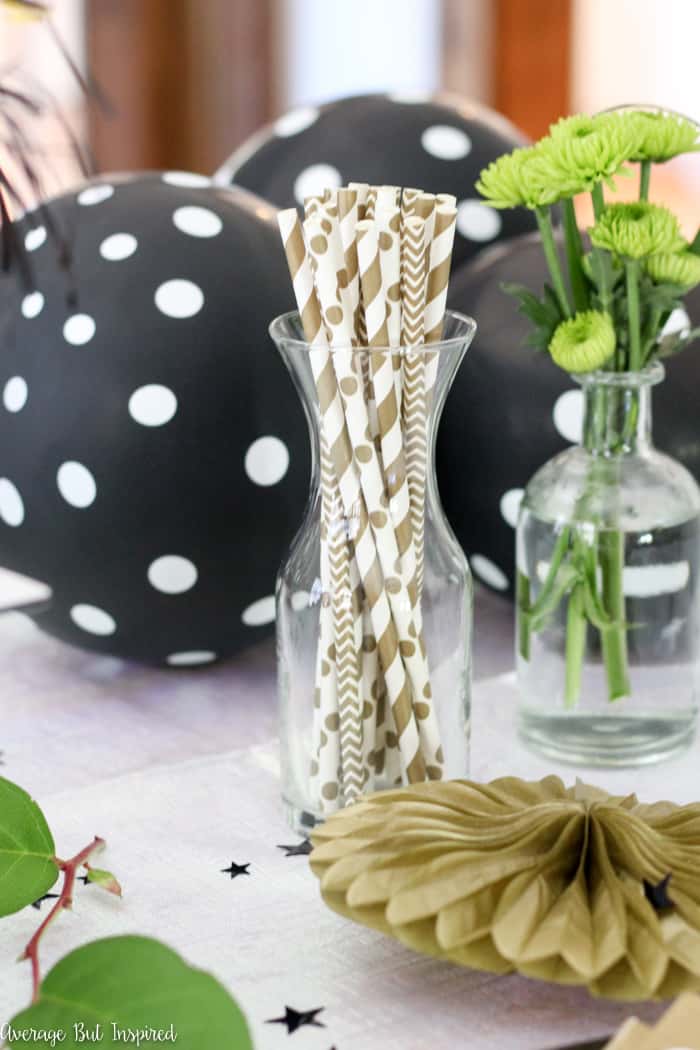 Now, if you are planning a surprise party, don't despair!  You can still make a milestone birthday party everything the birthday boy or girl ever dreamed of by simply involving a person or two that are close to the guest of honor.
Use these people to conjure up a guest list and contacts, and put your heads together to come up with party details that fit the guest of honor.
Even if the birthday boy or girl would have done things slightly different than you do, he or she will be flattered and excited to have such a special party planned for him or her by a special person.
Milestone Party Planning Tip No. 2 –  Start Planning Early
Typically for milestone birthday parties, close friends and family will not want to miss the party.  Because of that, it's important to give guests enough notice so that they can save dates and plan travel, if necessary.
For my grandma's 90th birthday last year, for example, my aunts notified us of the party date three months in advance, and followed up with a formal invitation closer to the date.  (P.S. I can only HOPE to look as good as my grandma does at 90!)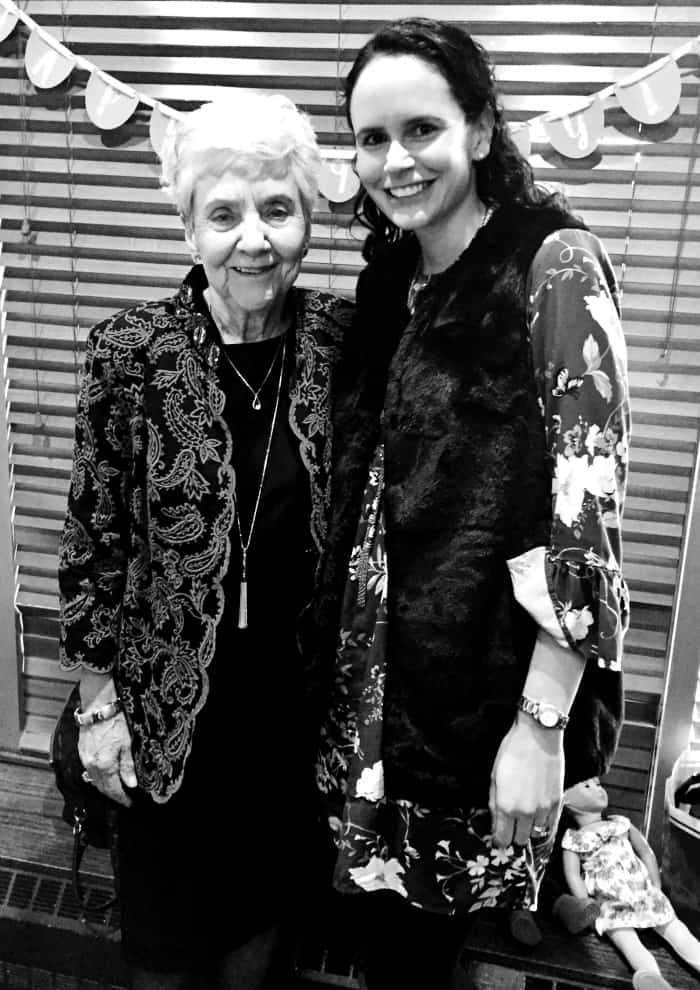 Early planning is also very helpful if you plan to have the birthday party at a venue other than a private home.  Booking earlier gives you more location choices and you'll have more time to research and buy things like party decor, food, beverages, etc.  (You'll also have more time to read my post on How to Plan a Big Party on a Little Budget!)


Party Planning Tip No. 3 – Go for the WOW Factor
When planning a milestone birthday party, a good rule of thumb is to "go big or go home!"  Now, I'm not talking about "going big" in the sense of having a gigantic party and spending a million dollars on it like the Kardashians – I'm talking about incorporating details that pop and make an impression!
Add some "wow factor" to the party to make the milestone party even more memorable!  Your photos and memories will thank you.
One of my favorite ways to do that is by using the Celebration Stadium to create a beautiful centerpiece on the cake table and a stunning visual display when the candles are lit.  The Celebration Stadium is a flame-resistant three-tiered structure placed around a cake (or pizza or cupcakes or any other treat you want!), that holds up to 100 candles in a safe and convenient way that makes it easier to light lots of candles all at once (and without dripping wax all over your cake – YUCK!).
Because the candles aren't actually IN the cake – you get to the important part of any celebration much faster – EATING the cake!  (No time spent removing candles and scraping wax off the frosting.)
Plus, the high-quality metal construction makes it reusable for any future birthday parties (milestone or not), anniversaries, or events that need celebrating!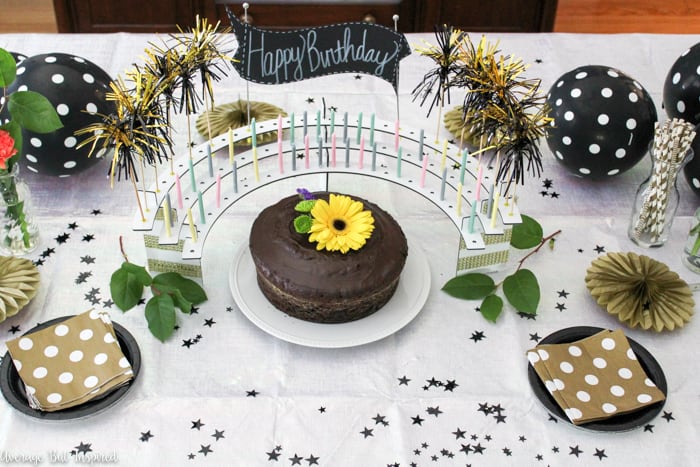 Don't worry if you're not celebrating a 100th birthday – you don't have to fill all of the holes with candles!  The beauty of the Celebration Stadium is that you can leave holes empty and/or use empty holes for decorations that will customize the look of the Celebration Stadium to fit the theme of your party.
The Celebration Stadium works right out of the box, or you can customize it with inexpensive items like washi tape, stickers, mini buntings and banners, photo props on sticks, and more.
For this black and gold milestone birthday party, I decorated the sides of the full-size Celebration Stadium with dollar store rhinestone wrap attached with double-sided tape, added black and gold pom pom sticks along the upper tier, and made a custom chalkboard-look Happy Birthday banner with scrapbook paper to display in the center of the stadium.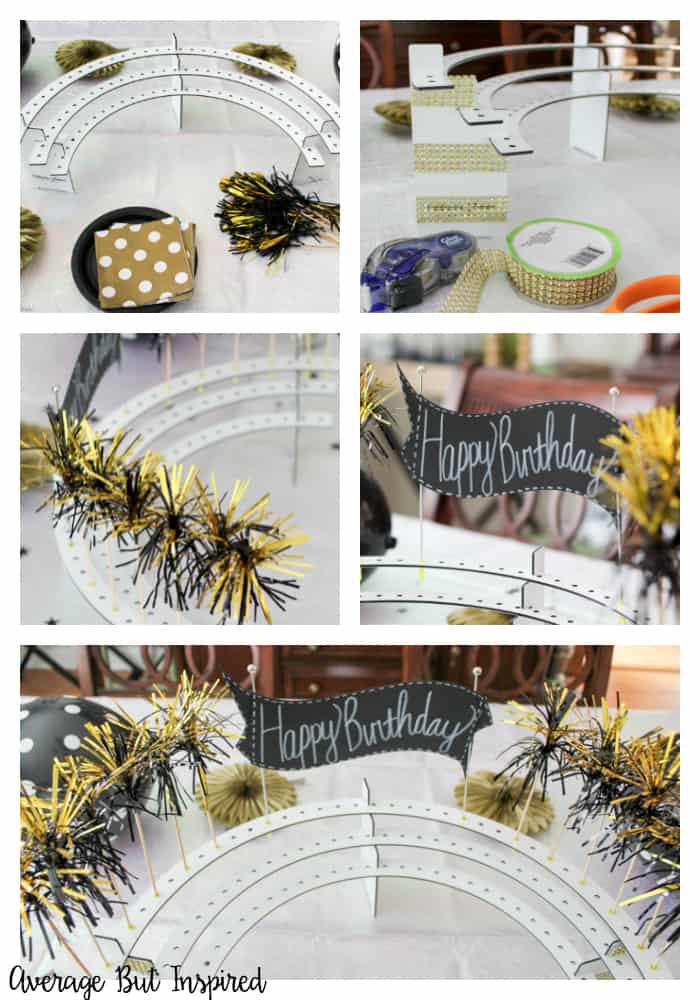 My tricked out Celebration Stadium made the cake table extra special for the party . . .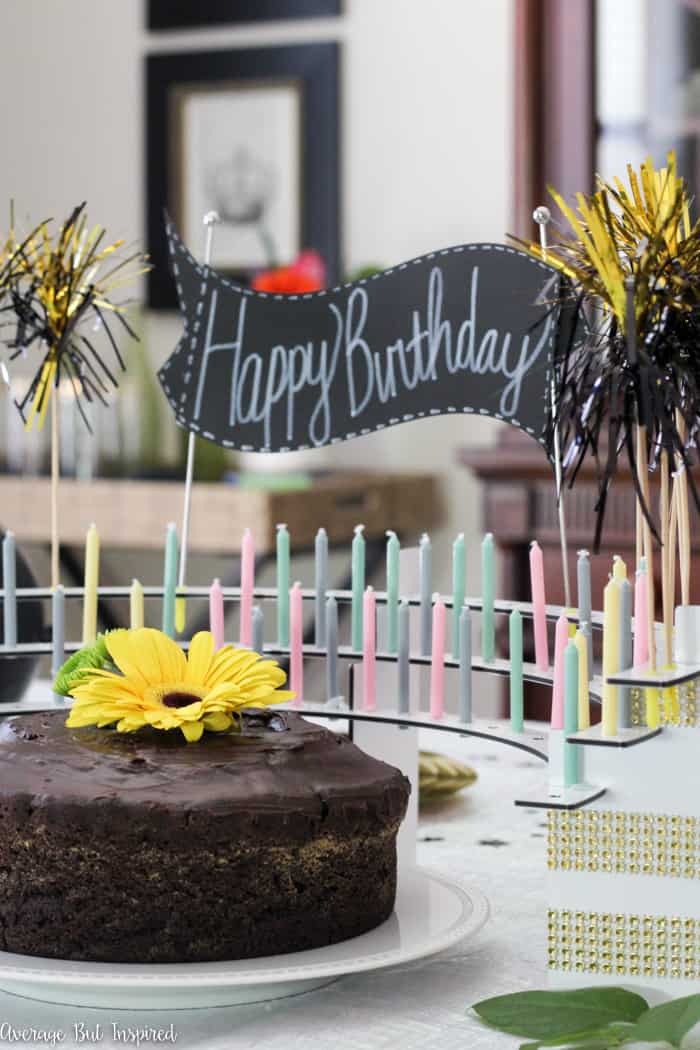 but the real WOW factor came into play when the candles were lit.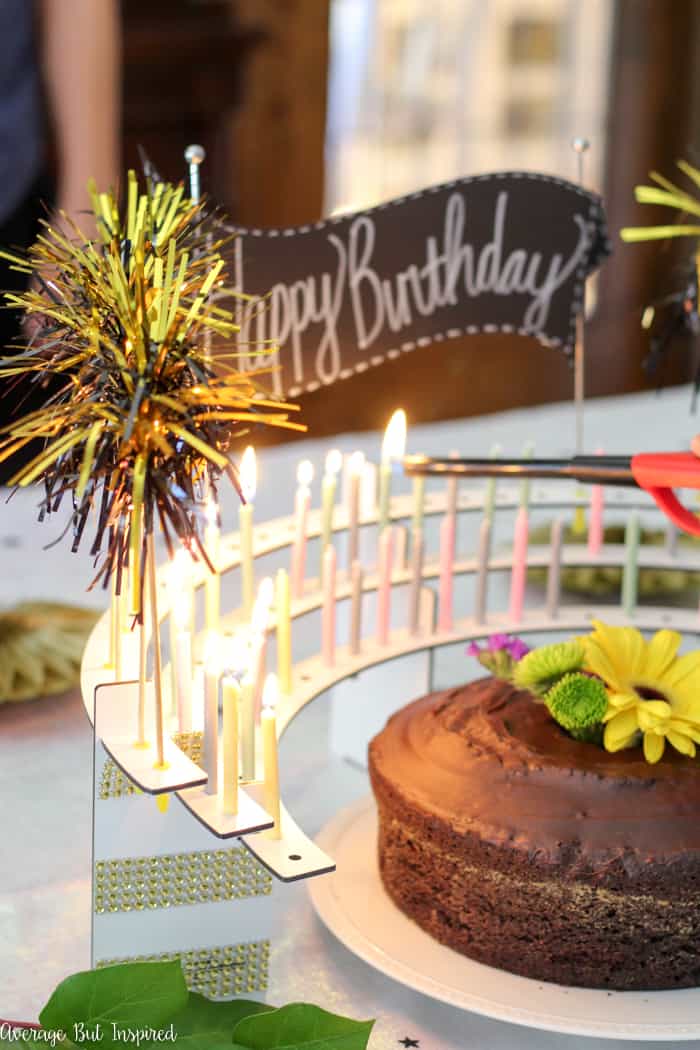 The magic of all of those candles glowing in such a beautiful setting with friends and family gives you "all the feels" as kids these days say.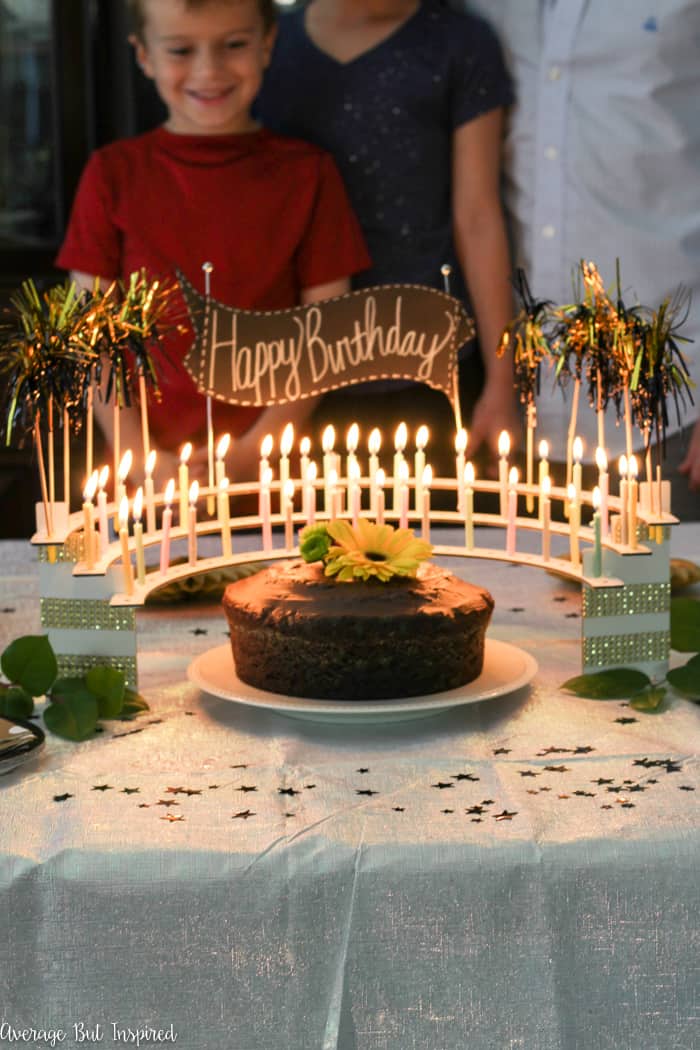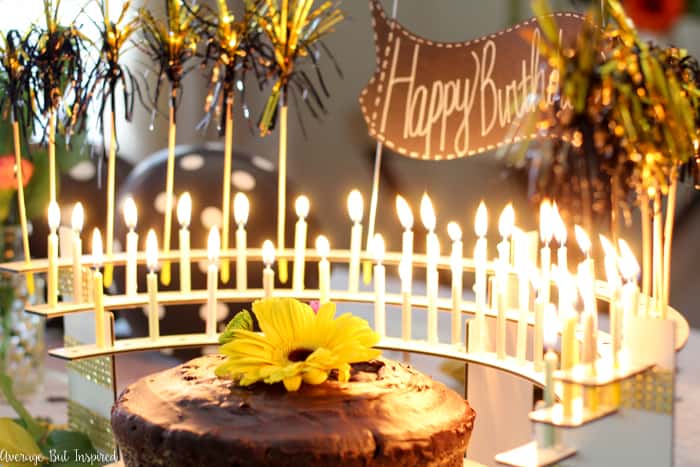 It's hard not to feel like you're part of something special when so many candles are lit in such a dramatic fashion!
If your milestone birthday party celebration doesn't require a full-size cake or treat, that doesn't mean you have to miss out on all the fun.  Celebration Stadium also makes a smaller size version of the stadium that also holds up to 100 candles!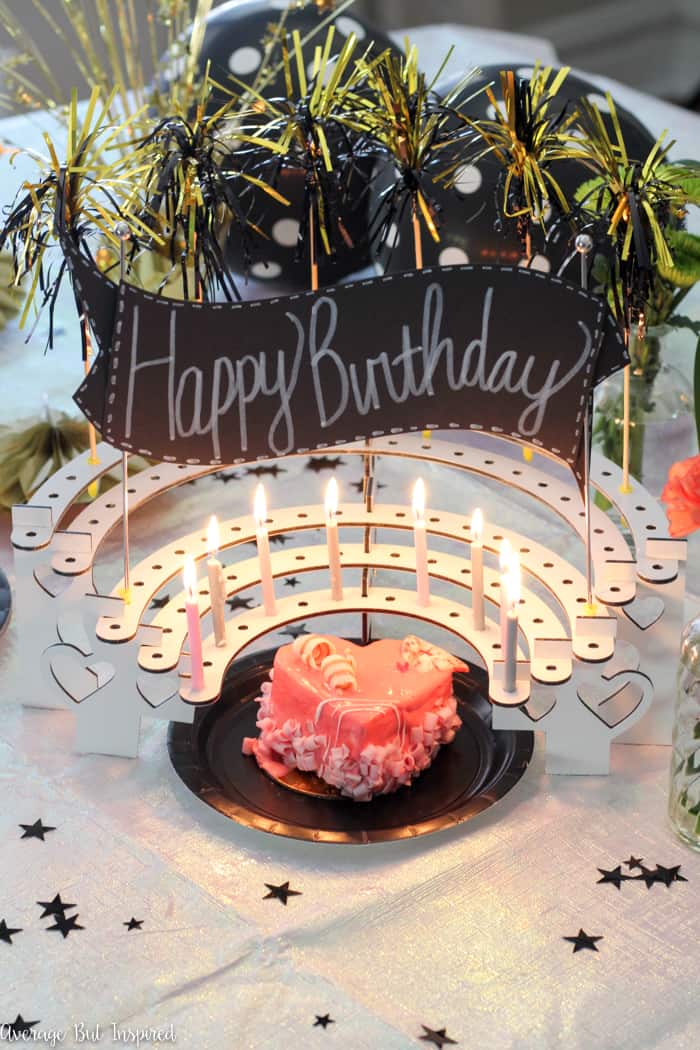 The entire line of Celebration Stadium products are the perfect way to bring the wow to any milestone birthday party!
Milestone Birthday Party Tip No. 4 – Personalize the Party
After you've determined how to bring some eye-catching elements to the atmosphere, think about how to add personal touches, too!  The party is, after all, about one special person, so make it reflect special qualities and/or memories about him or her.
Incorporating photos from throughout the person's life is a great way to do this – whether you work them into party decor (like in pretty frames on the tables, in a photo banner hanging on the wall, or attached to poles on a Celebration Stadium around your cake, for example), or in a video montage presented at the party.  For my grandma's 90th birthday party, we all filmed video messages to her, and my brother used them to create a longer video with them and photos.  It was truly touching to watch at the party!
Reflecting the guest of honor's interests and milestone age in the party theme and decor is another fabulous way to add a personal touch.  Think about the person's favorite colors, activities or hobbies, musical tastes, food preferences, etc., and work those things into your plan.
Adding a playful nod to the person's milestone age is another great way to personalize.  For example, add sixty sticky rhinestones to a Celebration Stadium if the person is turning sixty, or thirty customized pennant flags if the person is turning thirty.  Using these types of things will help make the party feel like the guest of honor planned it himself or herself!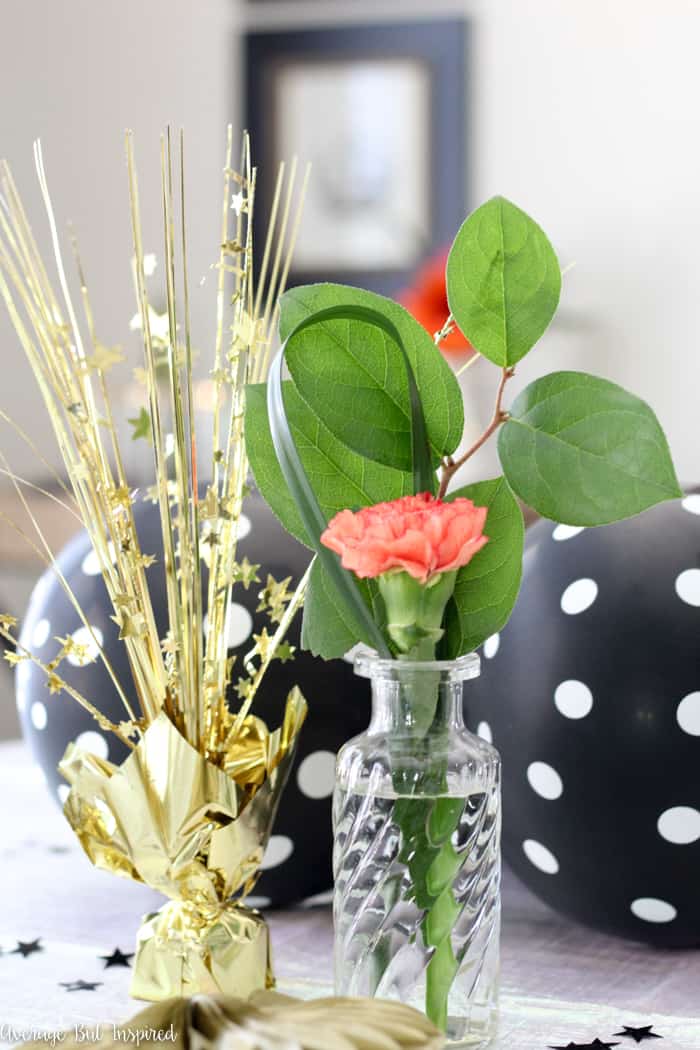 Party Planning Tip No. 5 – Give the Gift of Memories and Appreciation
Although many people (my husband included) think of birthdays as prime gift receiving times, milestone birthdays tend to be a little different as they are typically a time of reflection for the person celebrating the birthday.  With each new decade, people usually pause to think about where they've been and where they're going – these birthdays are much less likely to be focused on the material things.
Because of that, the time spent with family and friends at a milestone birthday party is the best gift that can be given and received.  People cherish the memories and photographs from that special day, so it makes sense to plan, personalize, and party like you mean it!
Adding in the special touches – like inviting an old friend not seen in a while, a beautiful cake surrounded by so many candles on a Celebration Stadium, or a party theme perfectly selected for the guest of honor – will make the birthday boy or girl feel so much love and appreciation, and will give all of the guests a feeling of honor to have been present to celebrate.
Make sure to take lots of photos and videos of the celebration (and especially blowing out the candles!), so the memories can truly last a lifetime.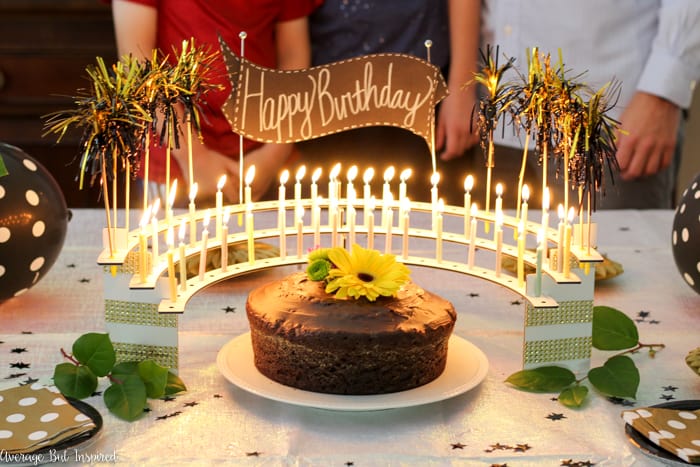 Let the reason you're celebrating guide your planning, and the milestone birthday party will be a huge success!