You know those moments when inspiration strikes and you just HAVE to get to work before the idea flies away? That is what happened with this Dollar Tree rug turned DIY Boho Tapestry Wall Art project! I stopped doing laundry (ha!) and immediately got to work!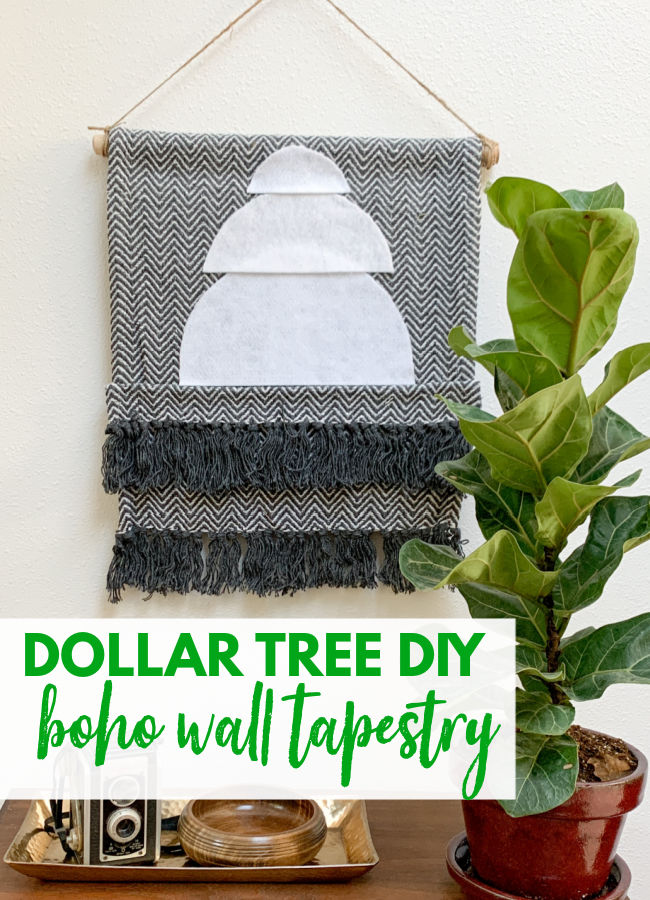 I knew I could turn a $1 rug into something . . . different! This easy DIY is the perfect thing for a little spot in your home that needs something trendy, or for your favorite college student's dorm room! (Are college students even living in dorms this fall? Hmmmm….)
Supplies Needed to Make Dollar Store DIY Boho Tapestry
This post contains affiliate links. To read my full disclosure policy, please click here.
Felt
Aileen's Tacky Glue or hot glue
Fabric scissors
Round objects in three sizes (used to trace to create semi-circles)
Pencil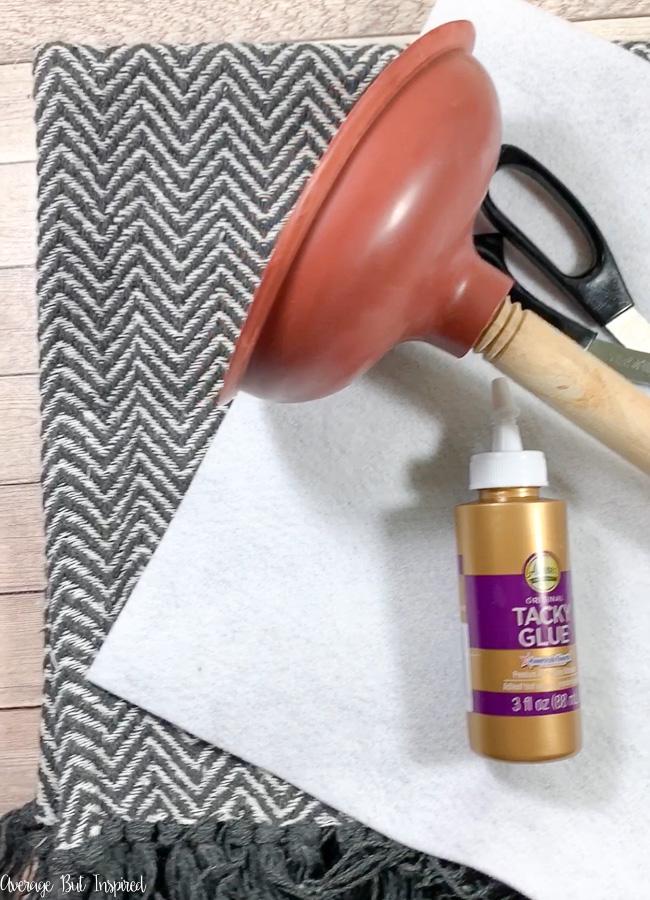 How to Make a Dollar Store DIY Boho Tapestry Wall Decor
For this project I have this written tutorial, and I also made a video that helps clarify some of the steps.
Start by cutting one of the fringed ends off of the rug.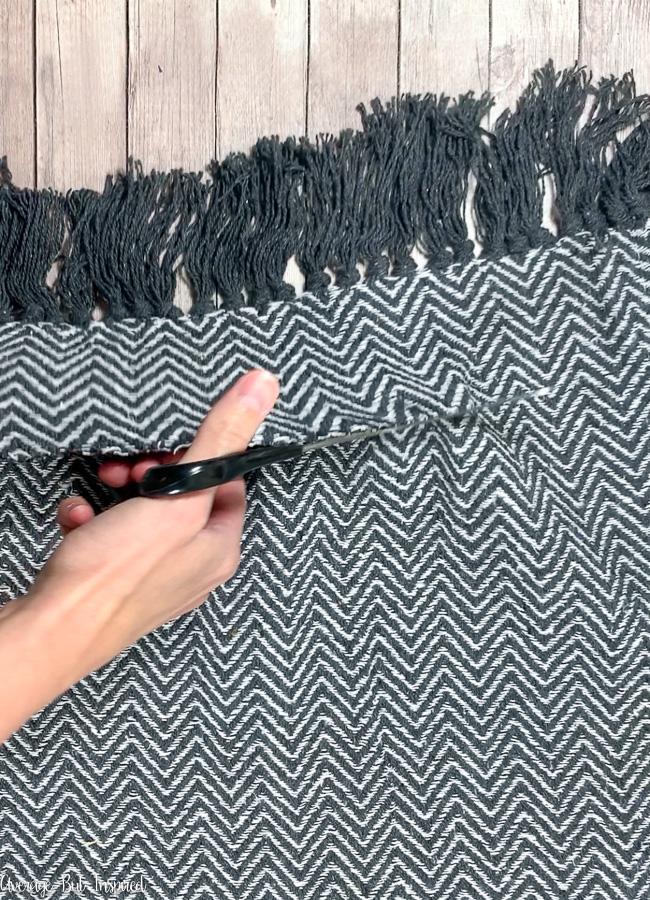 On the cut-off piece, fold the cut edge over and glue it down, so that you create a nice, straight seam at the top of the cut-off piece. Then, glue that piece onto the rug, a few inches above the fringed end that remained on the rug.

Next, remove the rubber part of the plunger. Fold the fringeless end of the rug over the wooden part of the plunger and glue down the rug.

Next, use round objects in three different sizes to trace semi-circles onto the felt. I used Dollar Tree burner covers for this!

Cut out the semi-circles and glue them to the face of the rug – one on top of the other.

If you don't like this look, cut an entirely different shape out of felt and glue it to the rug! You can do this however you want. It is OK, I promise. 🙂
Finally, tie twine around both ends of the wooden plunger to create a hanger for the tapestry art.

With that, your dollar store boho wall decor is complete!