Hello, friends-
I hope you had a great weekend!  Part of my long weekend was spent getting some Valentine's Day decorations out.  I just love Valentine's Day because it is so cute.  It also adds some fun to a gray and dull time of year.
In getting ready for Valentine's Day, I couldn't pass up these cute two-sided mini stampers from Oriental Trading.  I thought they'd be a darling addition to my preschooler's valentines for school.  I ordered them earlier this month because I know that Oriental Trading's shipping is not always the quickest.  In this case it took about ten days for them to arrive.
One night while my husband was working late, I decided to create a valentine to accompany these cute stampers.  And, of course, I couldn't resist a cheesy pun: "You get my stamp of approval, Valentine."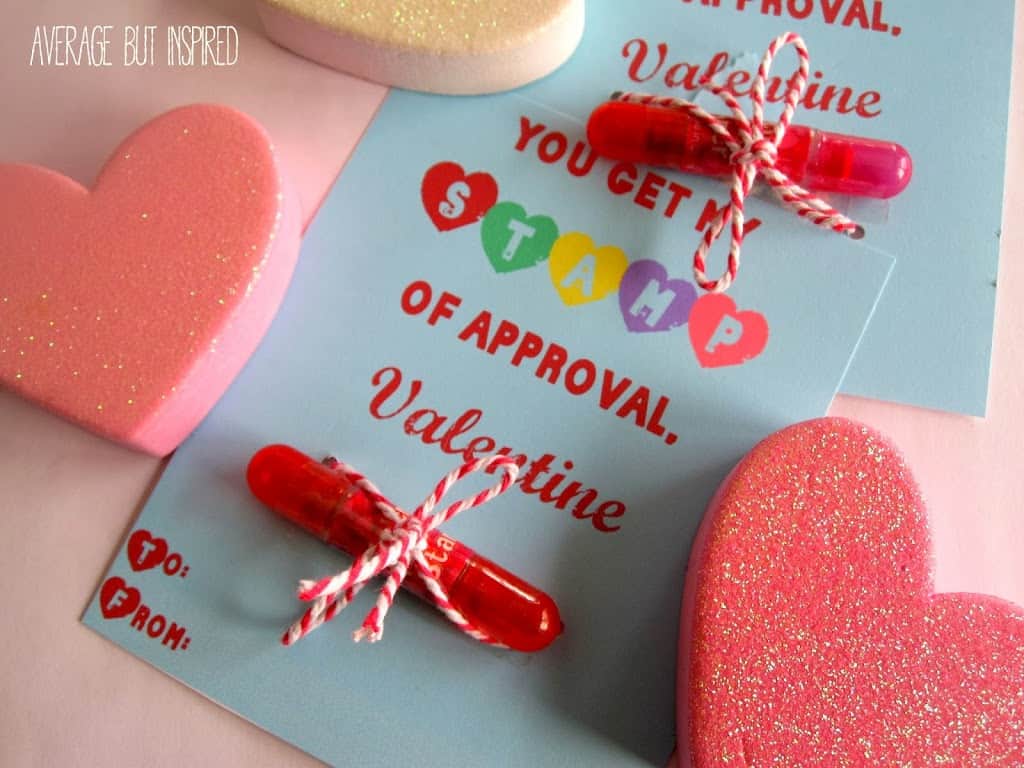 To attach the stampers to the printed cards, I used a mini hole puncher to place two holes on each card – one higher than the other.  Then I placed some double-sided tape in between the holes and placed the stamper on top.  I then tied some baker's twine through the holes.  These stampers aren't going anywhere.
Since I'm such a kind and generous person, I'm sharing these free printable valentines with you.  All you have to do is download them here and then print at home, or at your local print shop.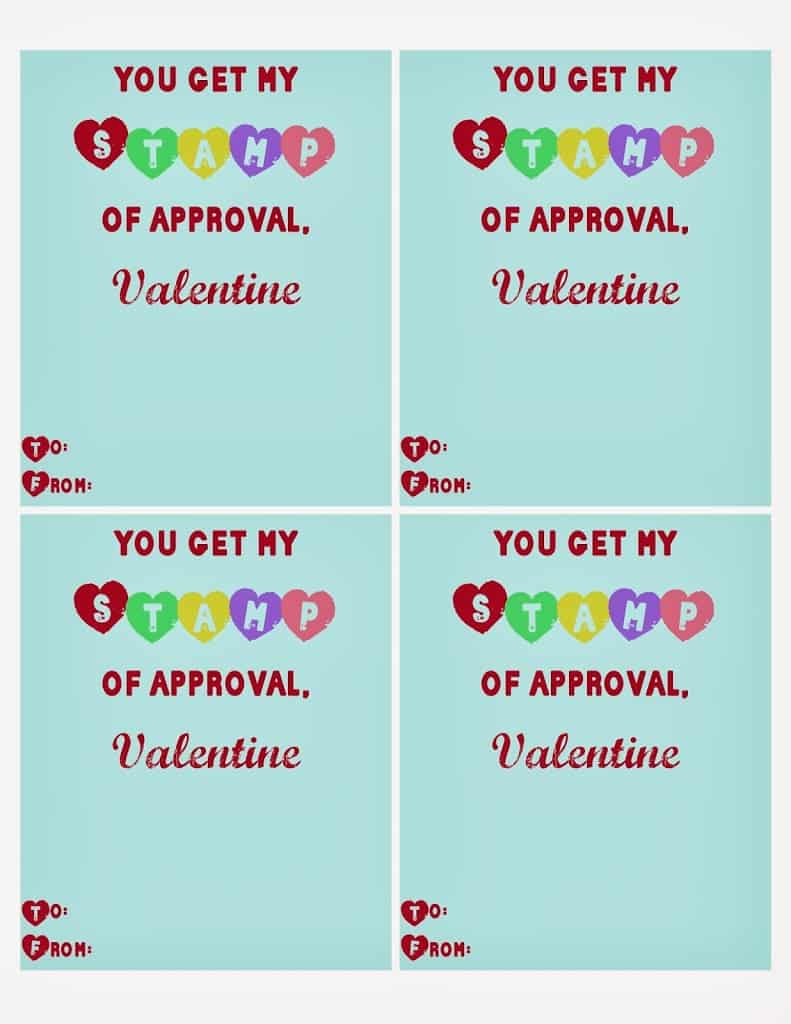 If you don't want to order stampers from Oriental Trading, I saw some Valentine's Day stampers at Target as well (though the price wasn't as good).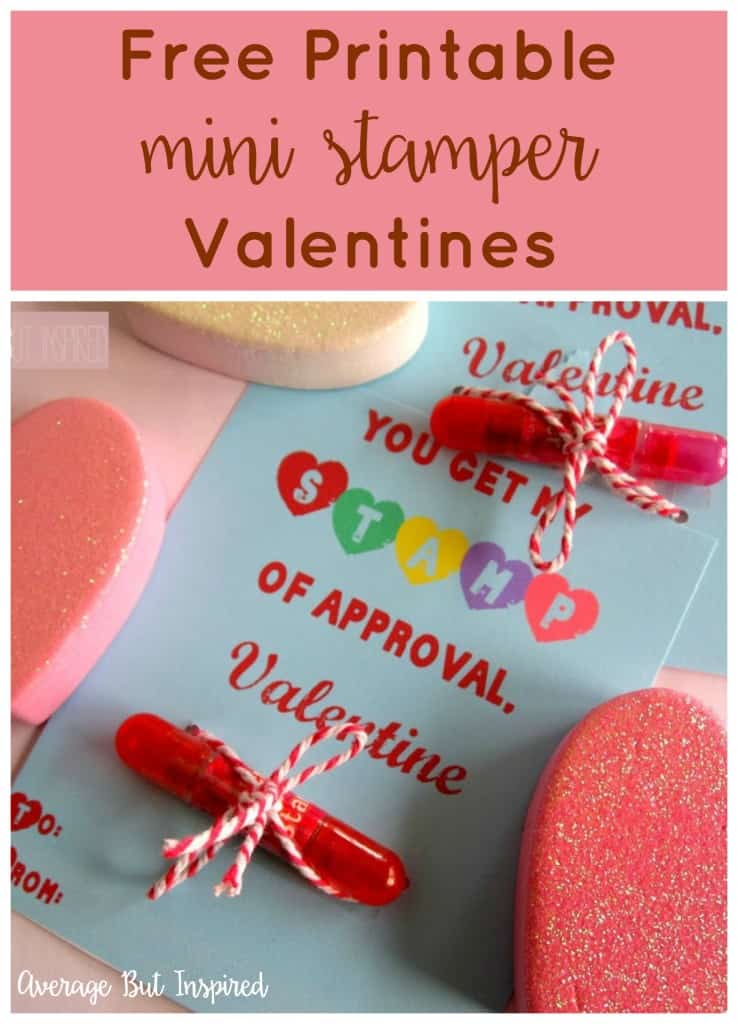 If you use these, I hope your kids (and the recipients) enjoy them!
– Bre