After dealing with sick kids all last week, this week just has to be better! Fingers crossed that my kids will spend less time in front of the TV and more time in their playroom having fun! Speaking of their playroom, I'm so excited to show you this DIY kids playroom art I recently made to help liven the place up a bit.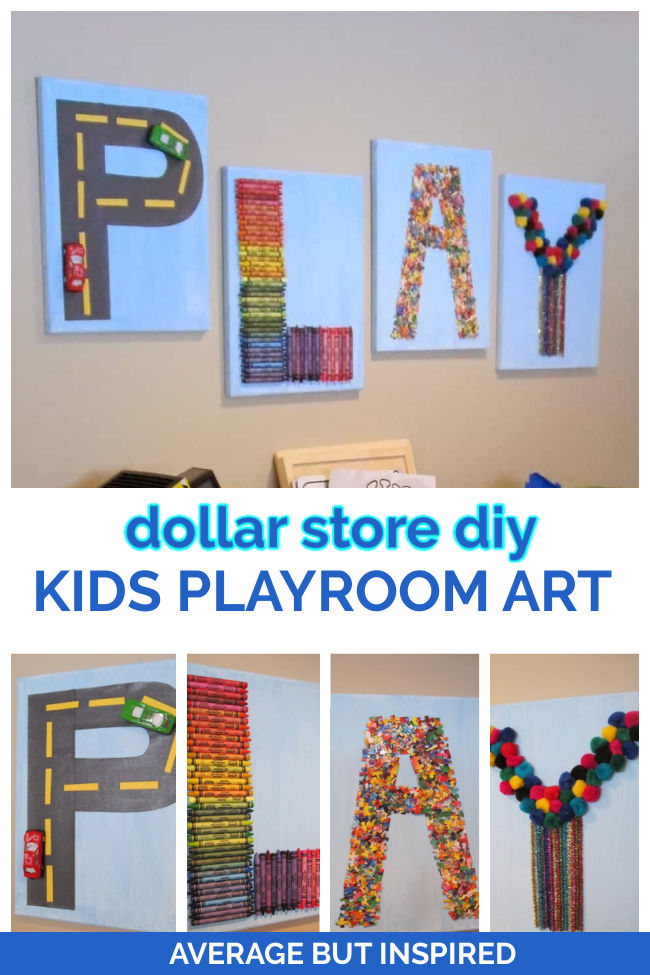 It uses leftover canvases, scrapbook paper I had on hand, and materials from Dollar Tree, and spells out the word "PLAY" in a very creative way!
It was easy and inexpensive, which are necessary attributes of any project of mine!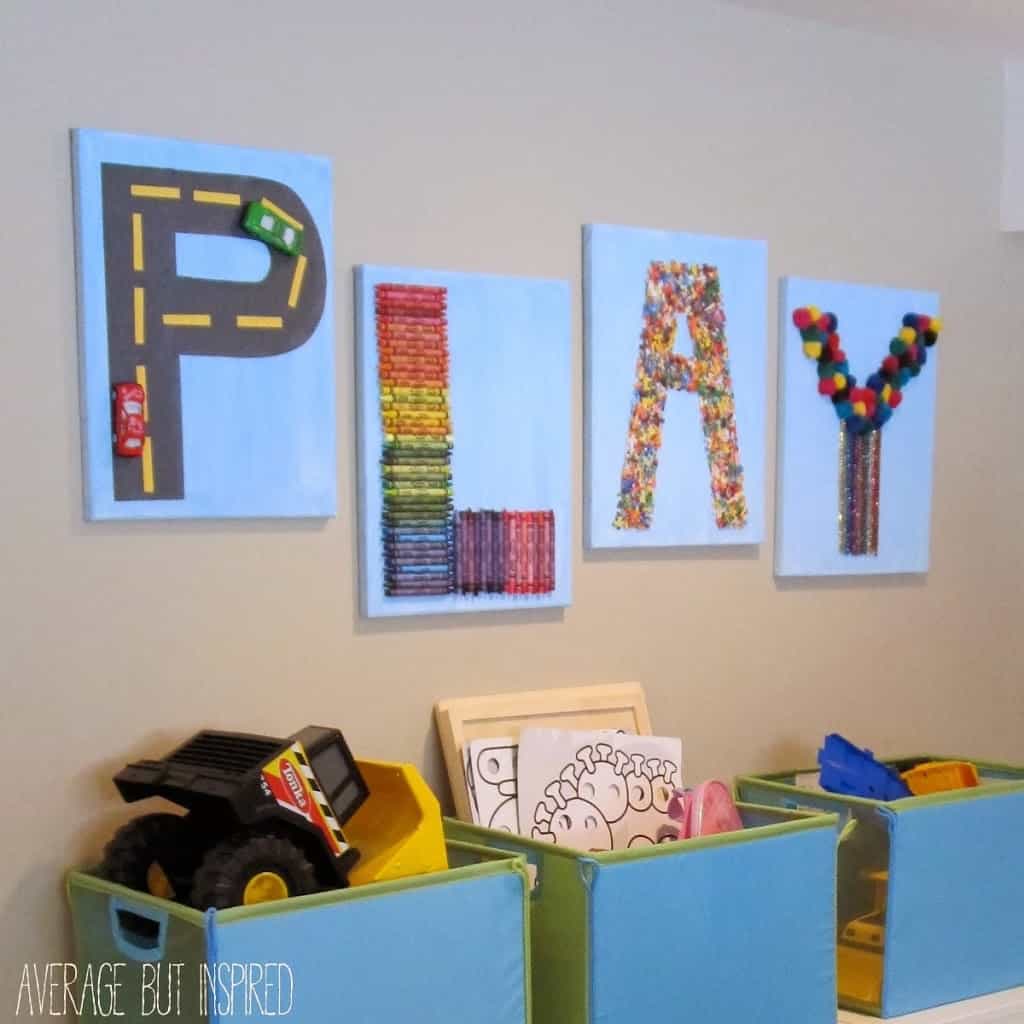 I made the letter "P" with graphite and yellow scrapbook paper that I Mod Podged to the canvas. I then hot glued some toy cars to the "P" to make it look like a road.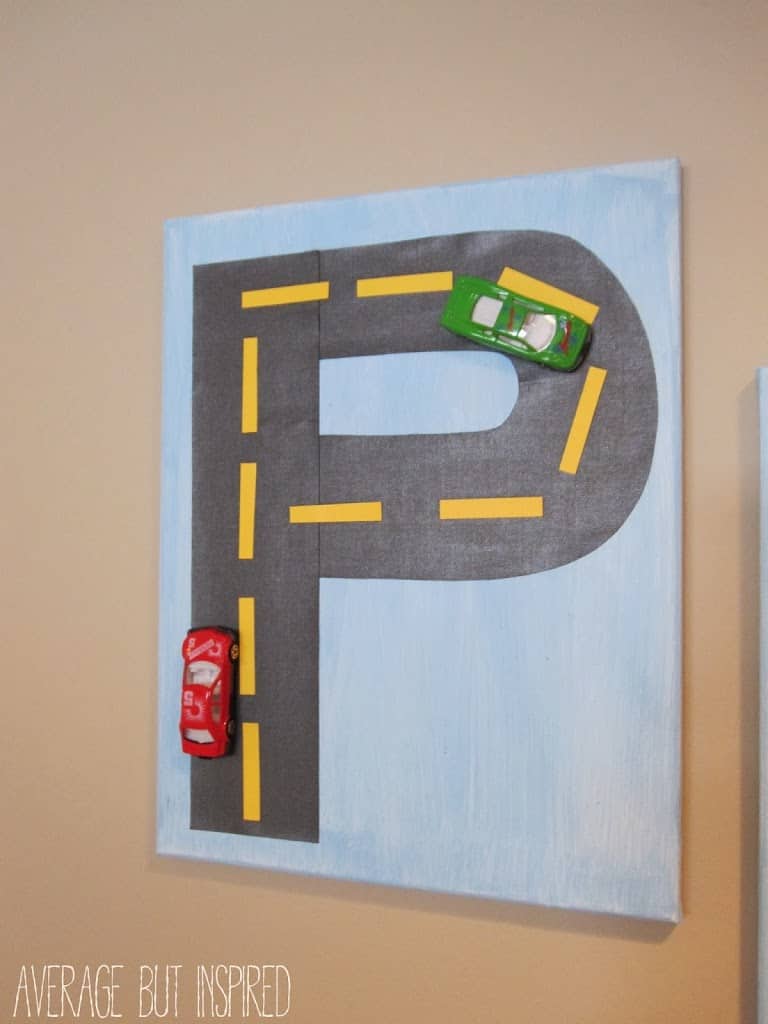 Next, I made the letter "L" by hot gluing crayons to the canvas.
I alternated the direction of each crayon and did not trim or cut any of them. That probably would have led to a nicer looking letter, but I didn't have the time or patience for that.

For the letter "A," I purchased a 500 piece puzzle from Dollar Tree and whipped out the hot glue gun. I drew an "A" on the canvas with pencil and glued all the pieces within the letter outline.
The pieces were really small so this was pretty tedious. It also led to a lot of hot glued fingers. I think it was worth it in the end, however.

Finally, I made the "Y" by outlining the letter in pencil on my canvas, and then hot gluing metallic pipe cleaners and pom poms within the outline. This is my least favorite of all the letters, but it will do.

My daughter was really excited to see this art go up in the playroom, so that made me happy. And my son has finally stopped trying to scale the toy shelves to get the cars off of the letter "P," so that has also made me happy.

I also made this
Easy DIY Children's Art Gallery
for the space. This was another awesome wall filler for the playroom because the kids love to see their art hanging on display!

– Bre