Hello, friends!
Did you know that Teacher Appreciation Week is next week (May 5-9, 2014)?
I don't know how teachers do it . . . putting up with all of the craziness children throw at them on a daily basis.  Some days I can barely even handle my own children, let alone other people's kids.  Teachers truly are special people, worthy of a week devoted to making them feel appreciated!
And, two of my favorite teachers happen to be related to me!  Yep, my mom and my sister.  My mom teaches middle school science and my sister teaches third grade.  They both work so hard and are completely dedicated to their profession, so I wanted to do something to show them I appreciate them and what they do for a living.
Since they both love clipboards (as do most teachers, from what I can tell), I'm swapping out their boring, plain and uninspired clipboards for these fabulous fabric covered clipboards!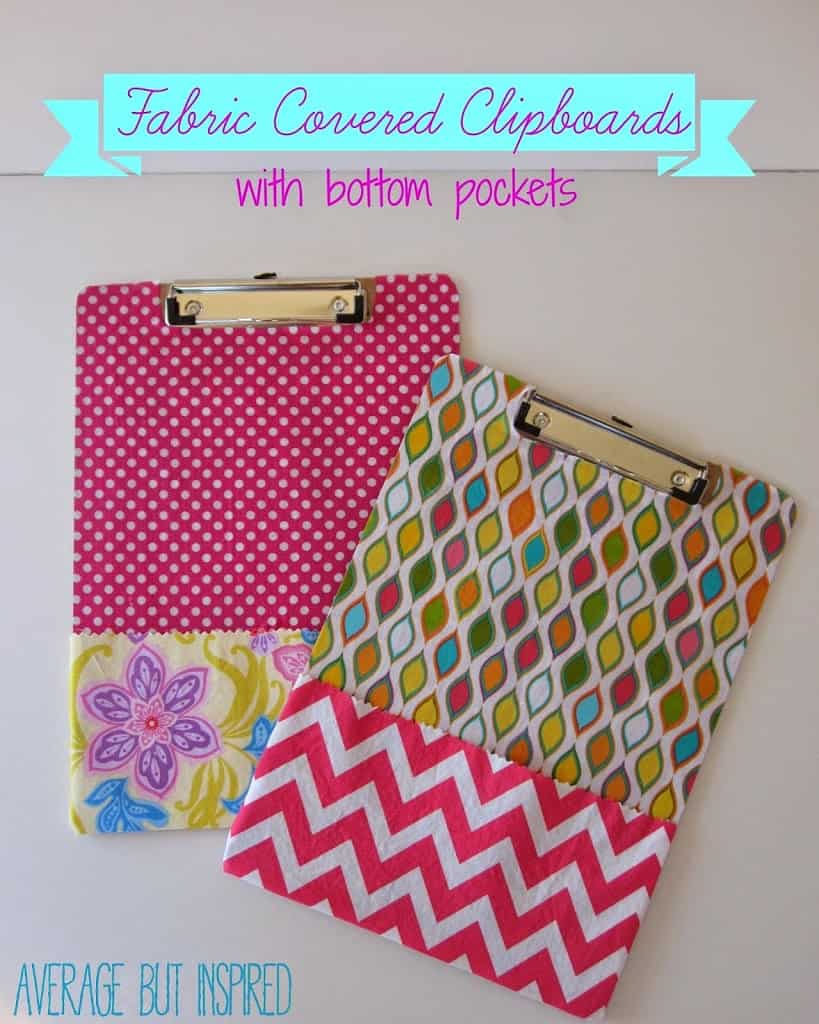 Seriously, how cute are these?!?
This project was really fun to put together and I love the end result.  If you want to make your own, keep reading!
First, you'll need to gather these supplies (some of which are affiliate links.  To read my full disclosure policy, please click here):
Fabric of your choice
Mod Podge (I used matte)
Foam brush
And now, get to work!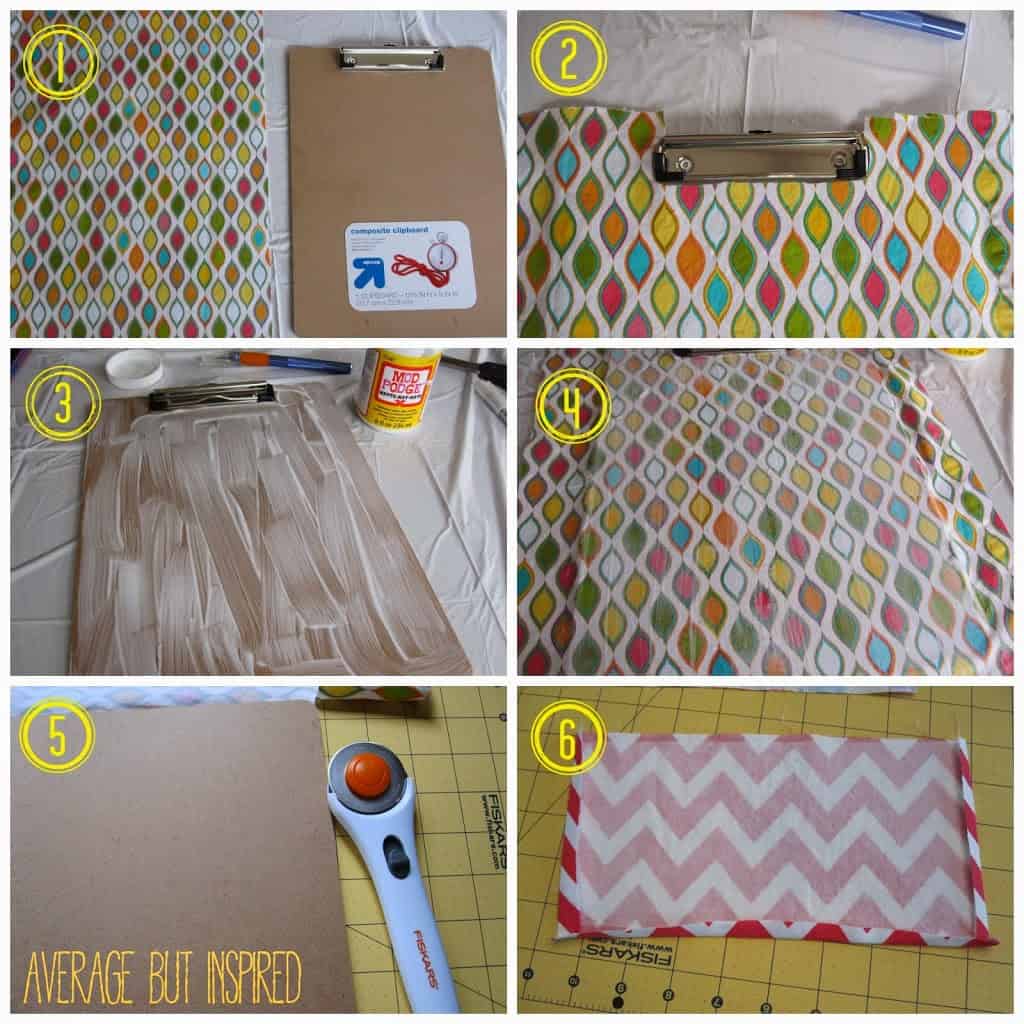 STEP ONE
Cut your base fabric slightly larger than the size of your clipboard.
STEP TWO
Cut a space out of the top of the fabric to accommodate the clip portion of the clipboard.
STEP THREE
Apply a layer of Mod Podge all over the clipboard.
STEP FOUR
Place your fabric over the Mod Podged clipboard.  Smooth out any wrinkles.  Apply a layer of Mod Podge all over the top of the fabric.
STEP FIVE
Once the Mod Podge has completely dried, flip the clipboard over and cut the excess fabric from around the clipboard.  I used a rotary cutter and it worked very well.
STEP SIX
You could leave your clipboard as is, but if you want to add a pocket to the bottom of the clipboard, cut a rectangular piece of fabric 1″ taller and wider than the bottom portion of the clipboard.  Flip the fabric over and fold three sides in .5″ and iron for a crisp seam.  Hot glue those pressed in sides to the bottom of the clipboard to form a pocket.
Note that I applied an iron-on stabilizer to the fabric I used for my pocket, just to give it some extra strength.  I also trimmed the top portion of the pocket with pinking shears to ensure that the fabric won't fray with time.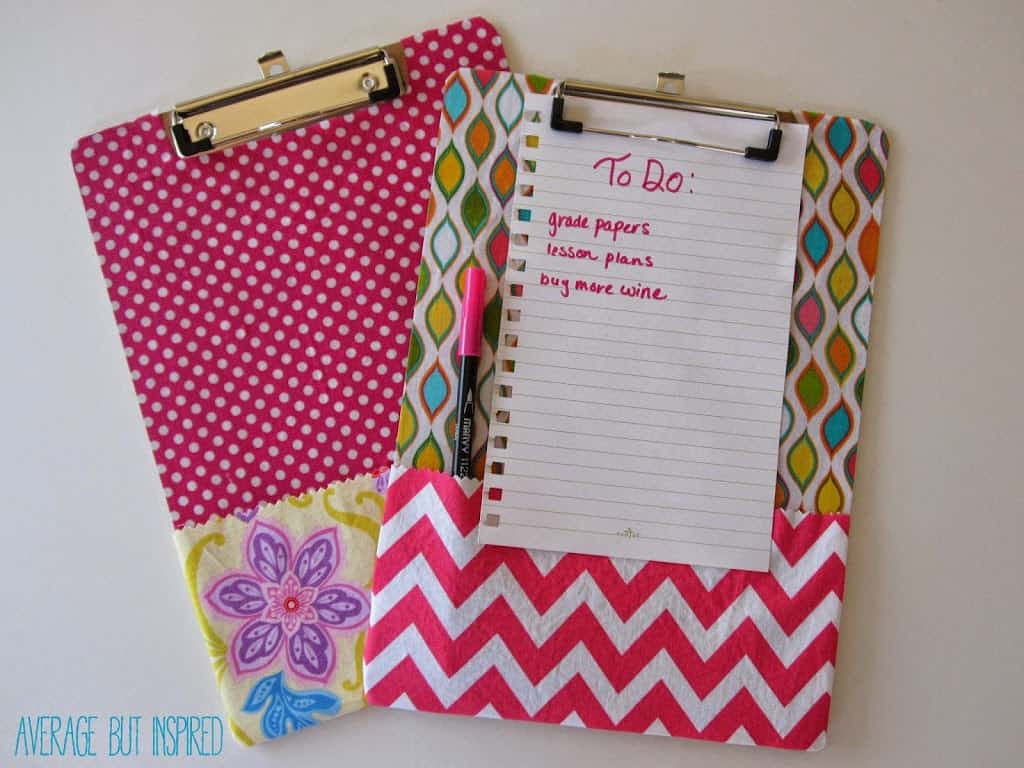 I love how the pocket can be used to hold pens and other small accessories, or as I know will be the case for my mom, pictures of my children.  I also like how the contrasting fabric gives an extra dose of personality!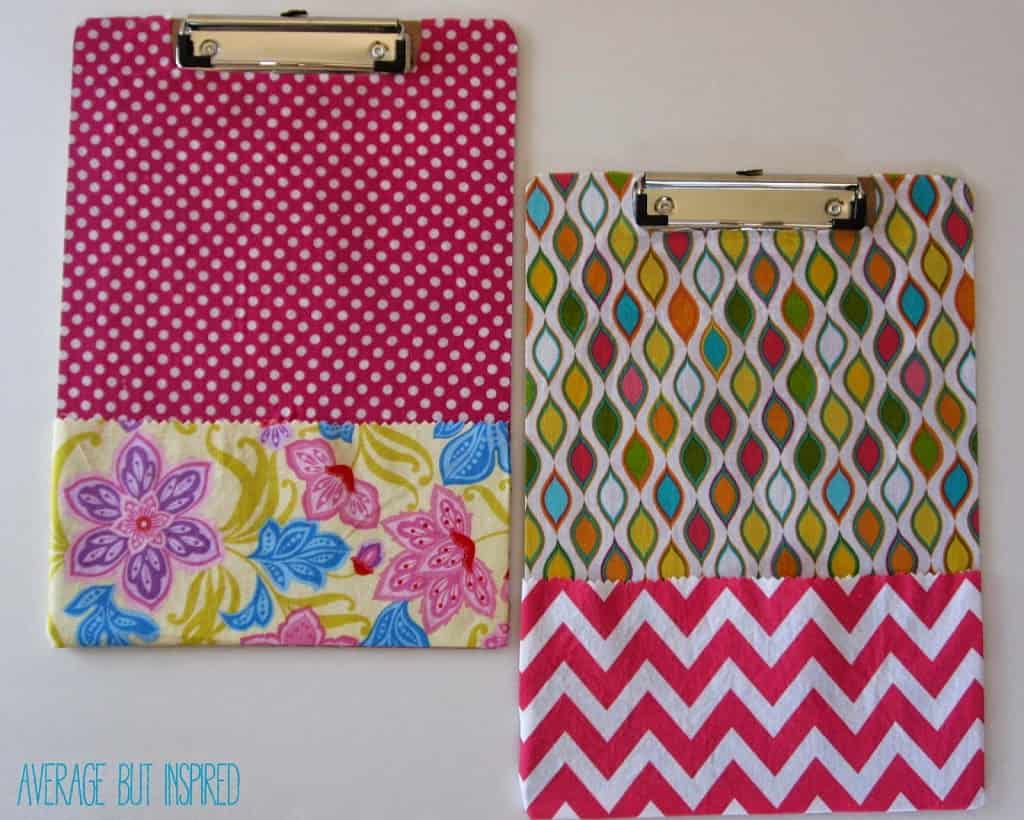 Hopefully my mom and sister will feel happy when they look at their new clipboards – especially when those crazy students are giving them a hard time.
Thanks to all of you teachers out there!
– Bre
I Bet You'll Like These Posts, Too!