Hi, friends!
Well, I've filled another wall in my kids' new playroom.  They already had some fun PLAY art and their very own art gallery, so it was time to add some educational value to the mix.  Enter this United States map art that shows them where they, and people in our extended family, live.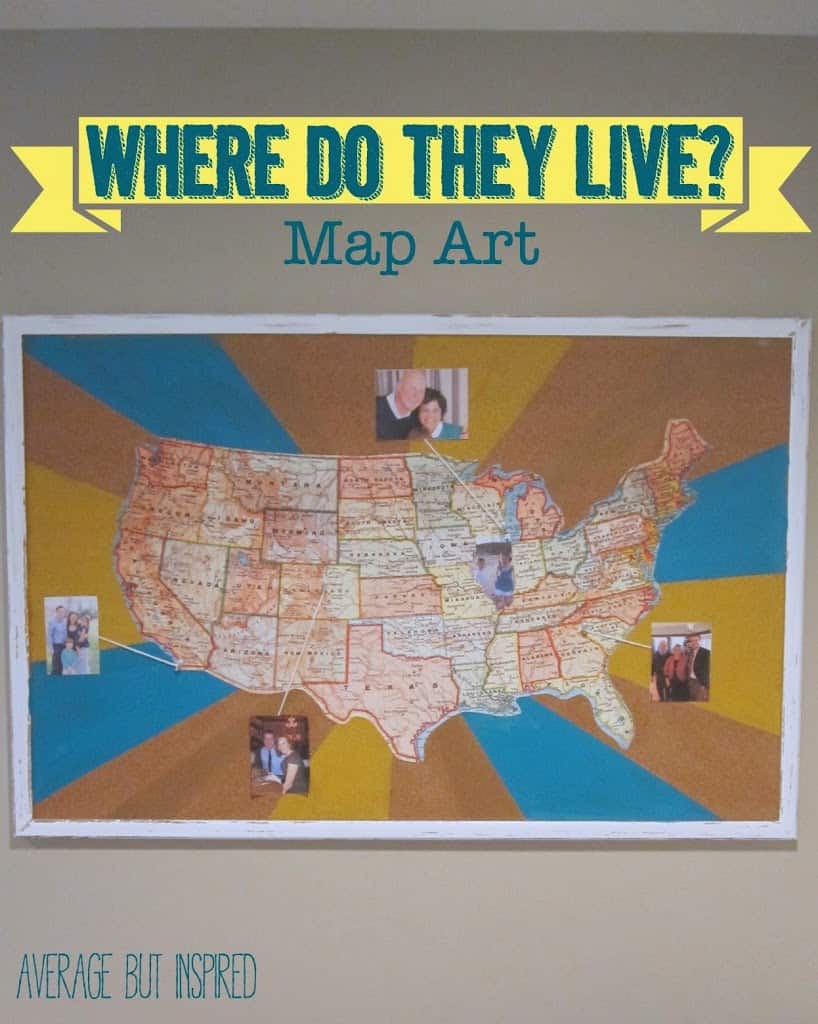 Map art is all over the place right now.  I'm no decorator, but I look at enough catalogs to know it's a hot decor trend.  Some of the pieces can be pretty pricey, so I made my own with wrapping paper and a cork board.  For real.
I found this
United States map wrapping paper at Paper Source
 for $3.95 and the cork board at Home Depot for $8.  I cut the map out to only show the continental United States and I got to work taping out a design.  Then I painted between the tape with turquoise, yellow and gold acrylic paint.  (Do you like my workspace?  This is the benefit of having and old washing machine – you don't care if you get turquoise paint all over it.)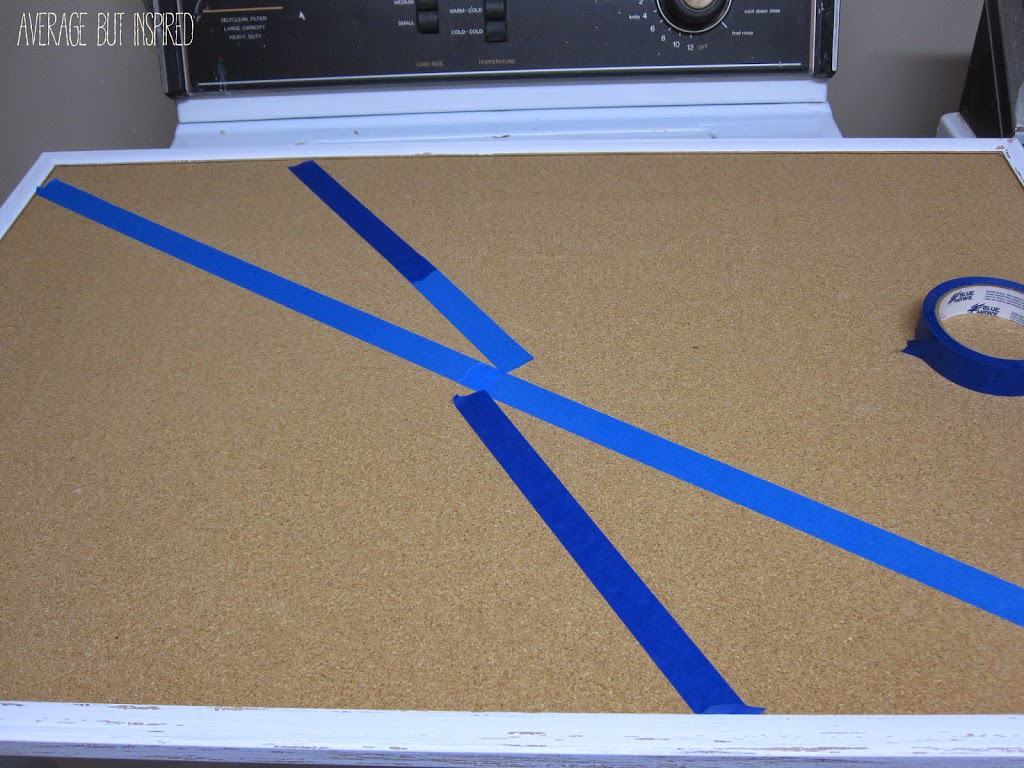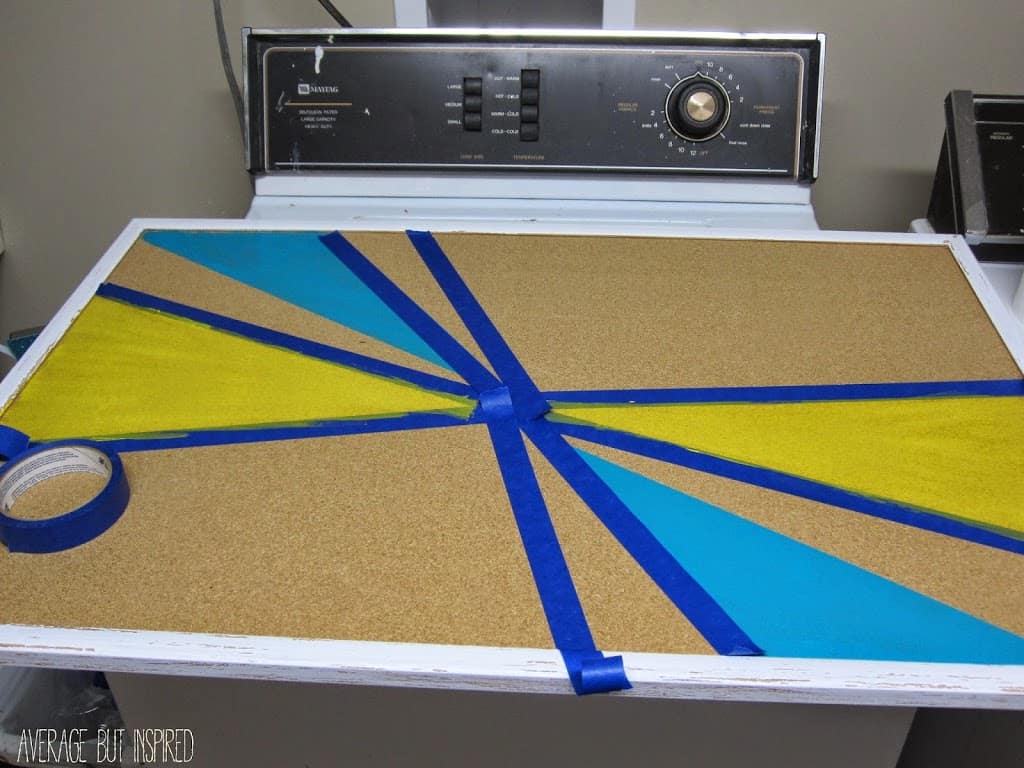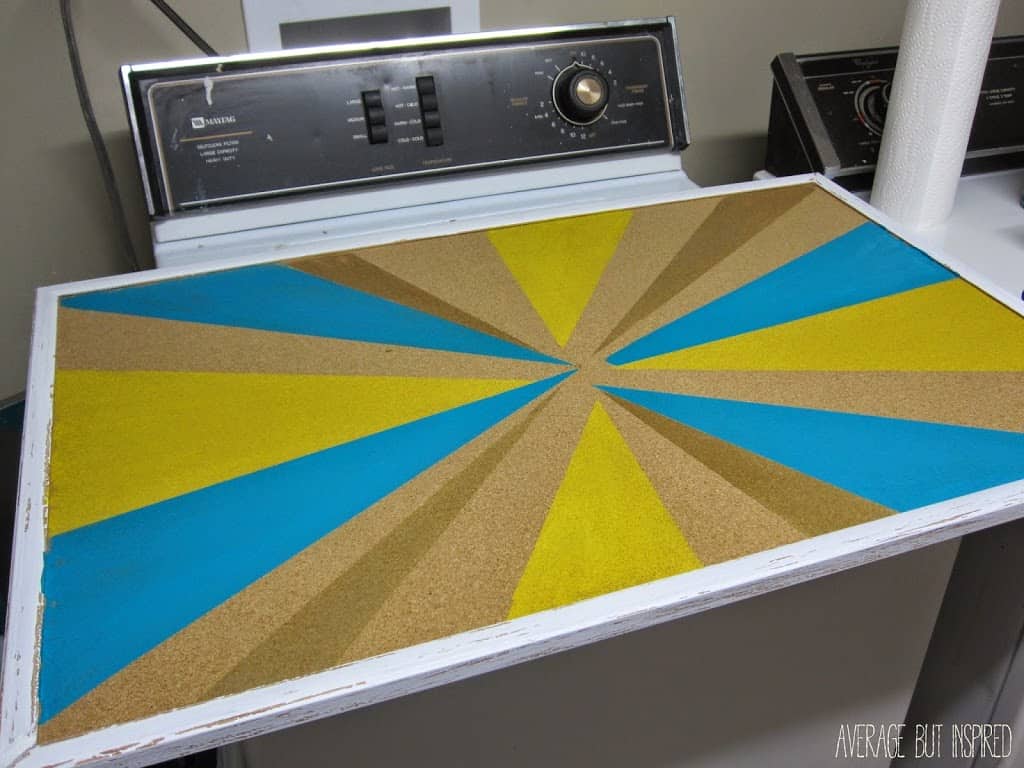 Once the paint dried, I applied a thin coat of Mod Podge to the back of my map, and affixed the map to the board.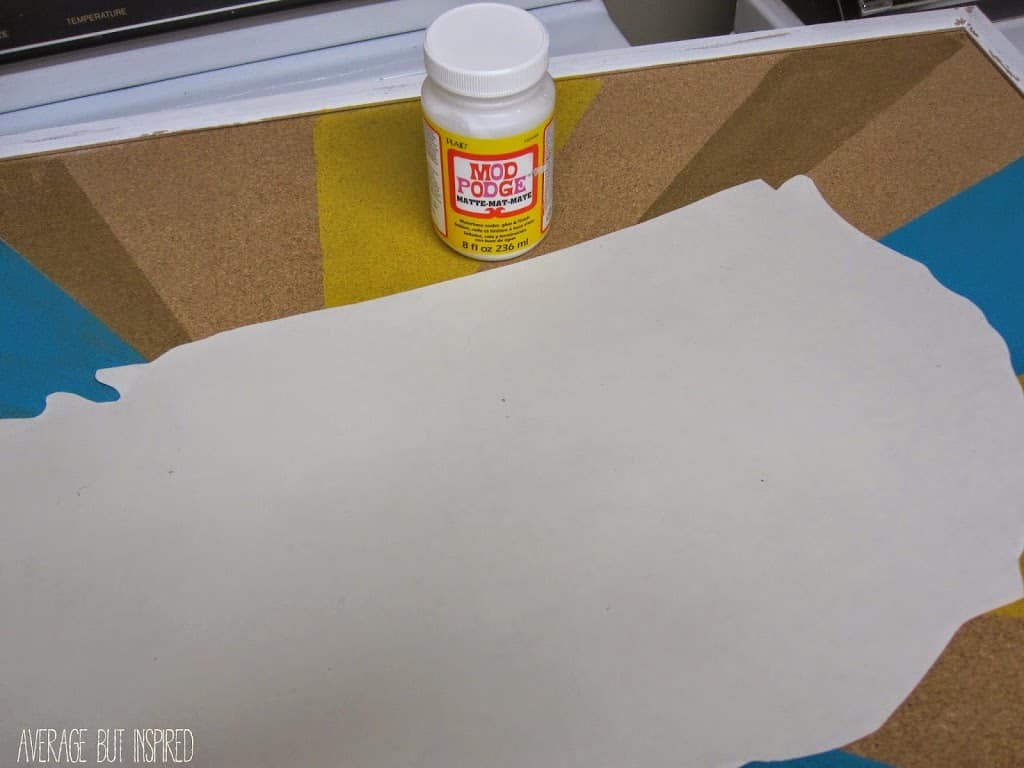 Once that dried, I put a thin coat over the entire surface of the cork board.  This ensured that the map was sealed to the board and that the entire surface had the same sheen.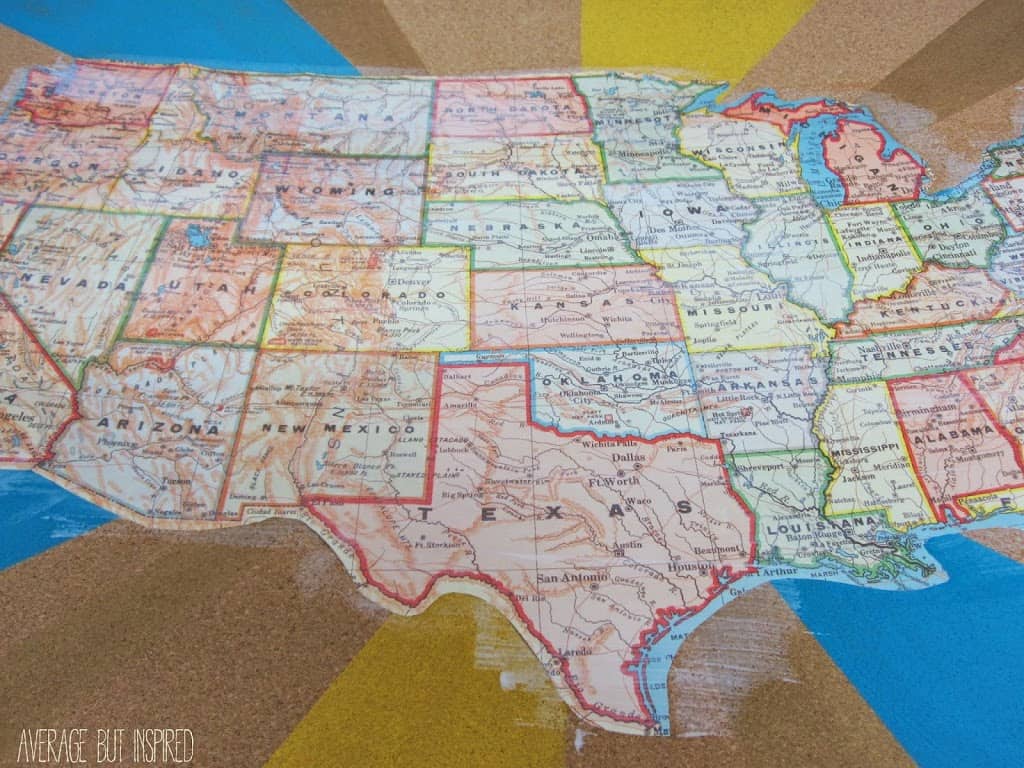 When everything was finished drying, my sweet and wonderful husband helped me hang the board.  It was at that time I discovered that I'd glued the map onto the board upside down so none of the hanging hardware that was provided with the cork board would work.
I am awesome!
Luckily he's smart and figured out another way to hang the map without me having to rip the map off and start over with a new one.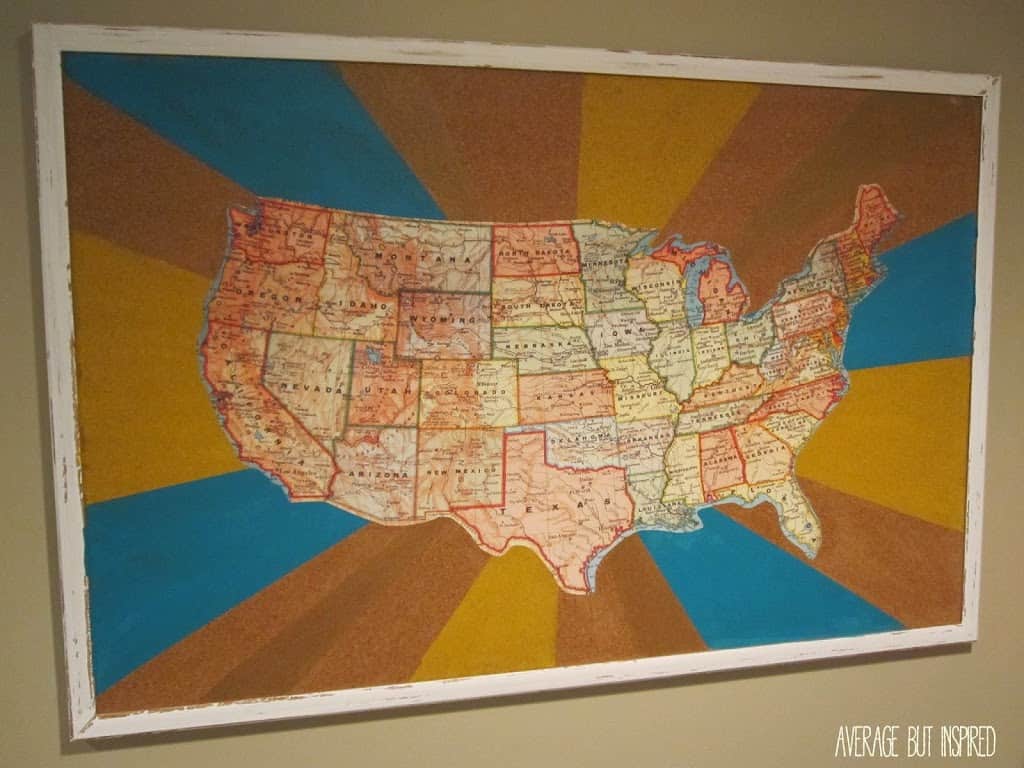 The map looked cute just like that, but I also wanted my kids to easily be able to see where they live, and where other people in our family live.  So, I printed out some family photos and placed them on the board near the states in which each family member resides.  Then I used pieces of yarn to make a line from the photo to the city in which the people live, attaching the yarn with a thumbtack.
I cut my kids' photo into the shape of the state of Illinois and placed them right in the state.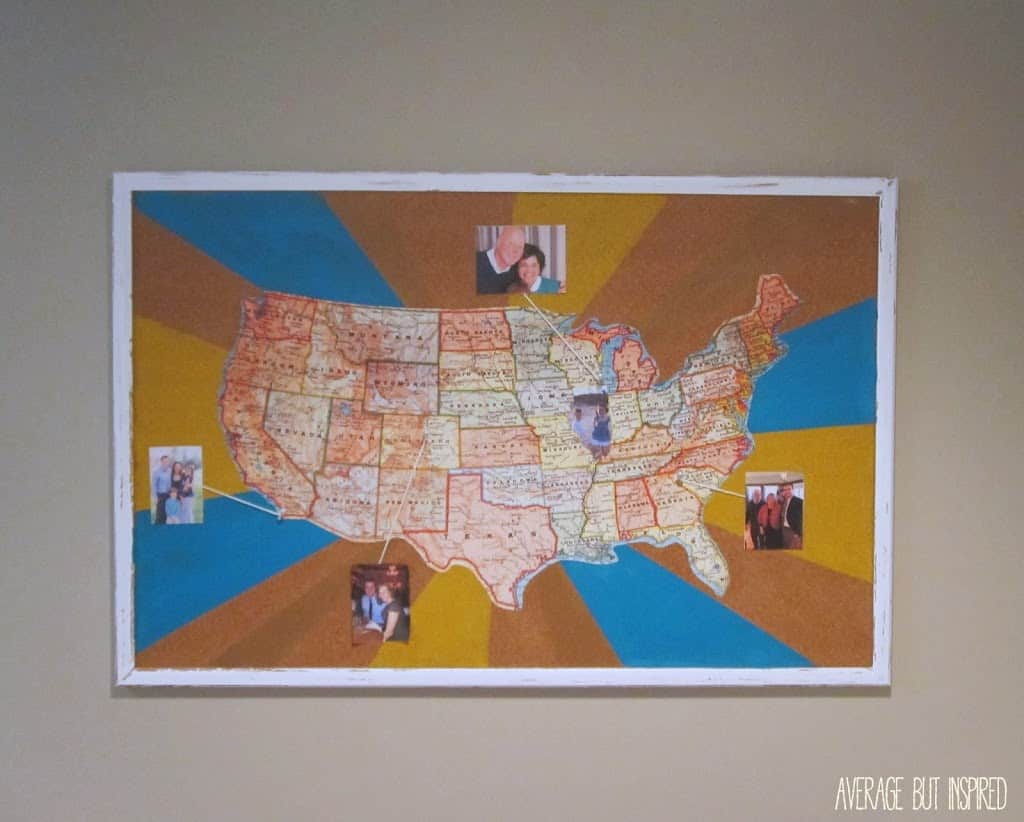 I still have a few more people to add, but I'll get to that over time.  For now, the map art looks cute in the playroom and helps brighten up a plain wall.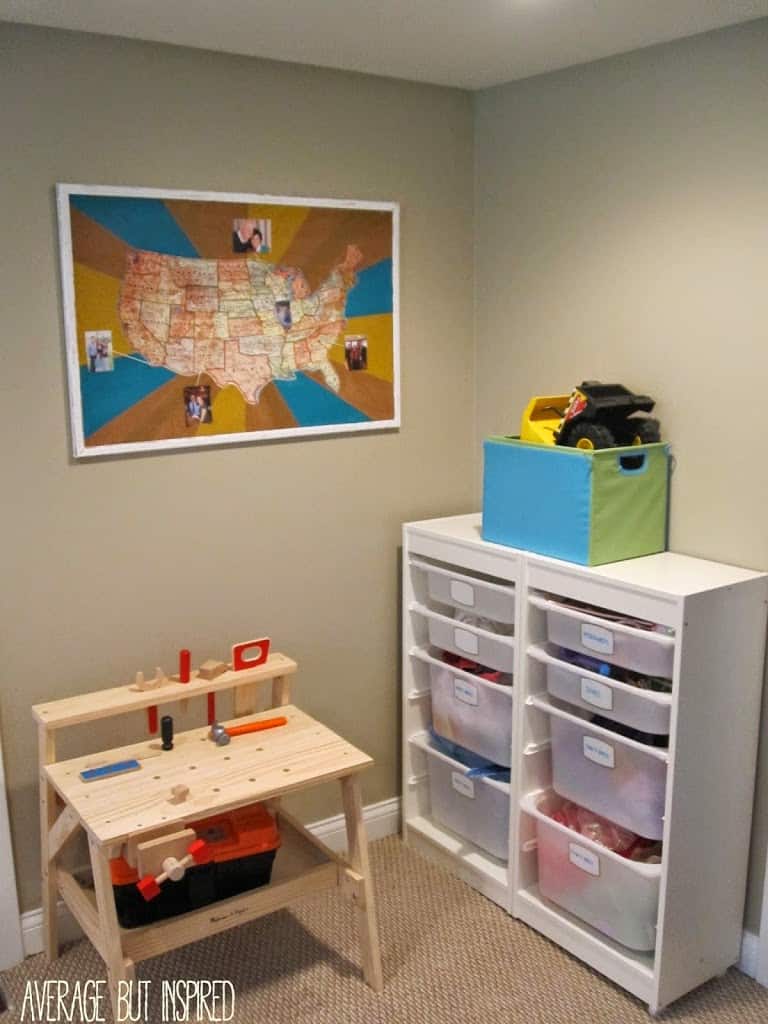 I'm gonna go scrape paint off of my washing machine now!
– Bre