I think I've mentioned before that I have hoarder-like tendencies from time to time. Recently I began stashing away glass jars that previously held things like salsa, spaghetti sauce, and alfredo sauce. I had them all lined up near my craft desk, just waiting to be used.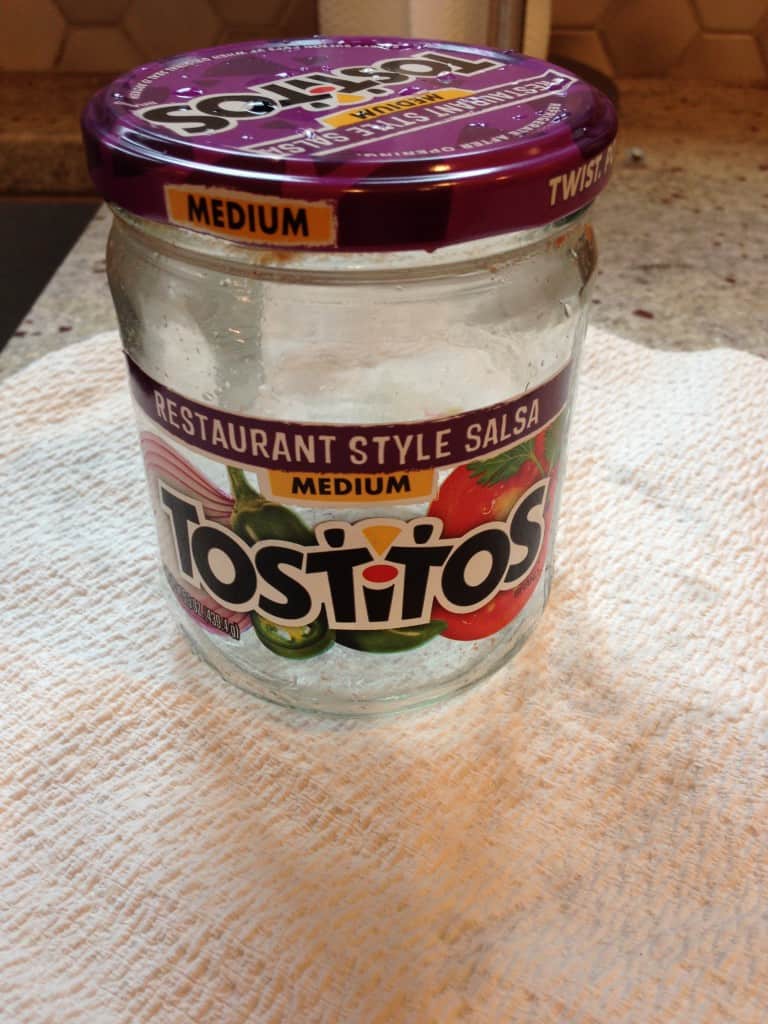 Then one day, I finally decided I had to use them or recycle them. So I got to experimenting and figured out a way to make them glitter-tastic with a homemade glitter glaze. After they dried, I dolled them up a bit, and now they look like this!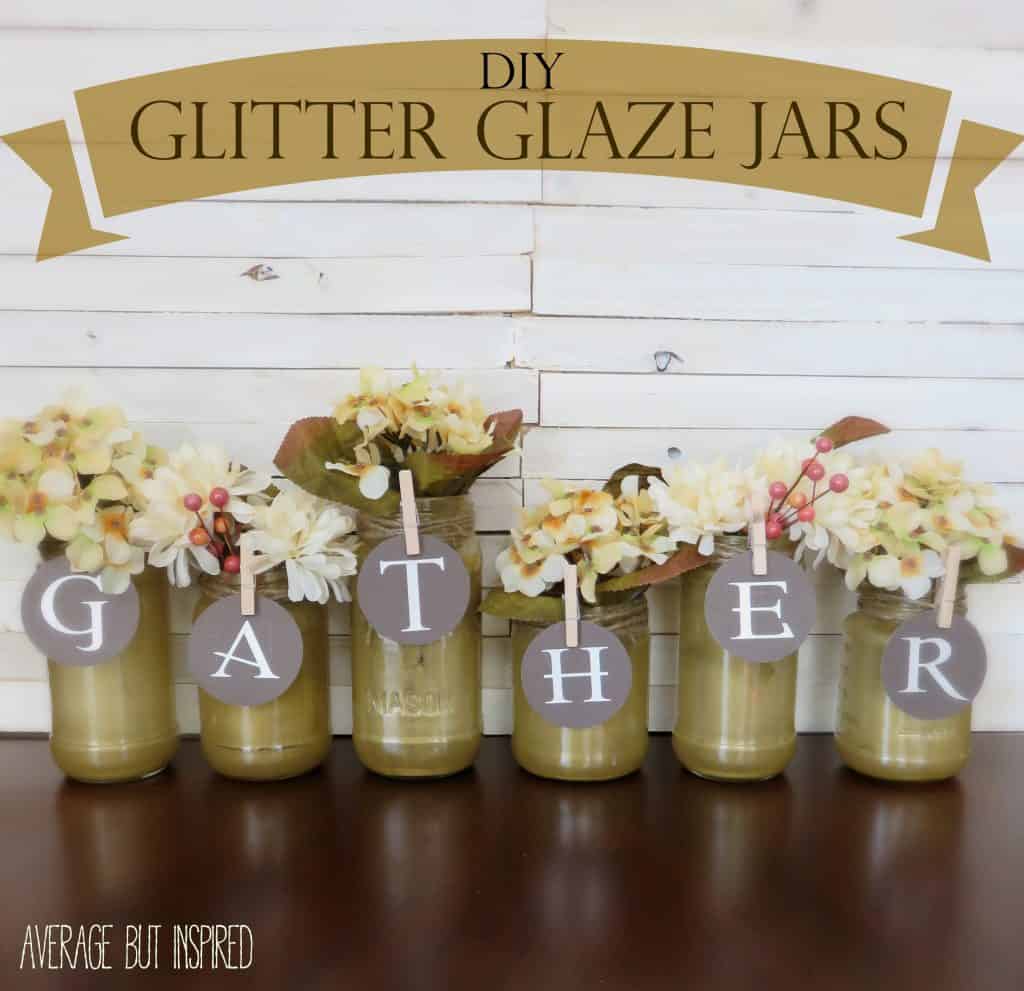 In order to do this, I first had to remove the labels from my jars and thoroughly wash them with soap and water.
Next, I mixed up a concoction of Mod Podge and gold glitter acrylic paint. I did not measure how much I used, but there was much more Mod Podge than there was glitter paint. For what it's worth, I used glossy Mod Podge, but I don't really think the finish matters.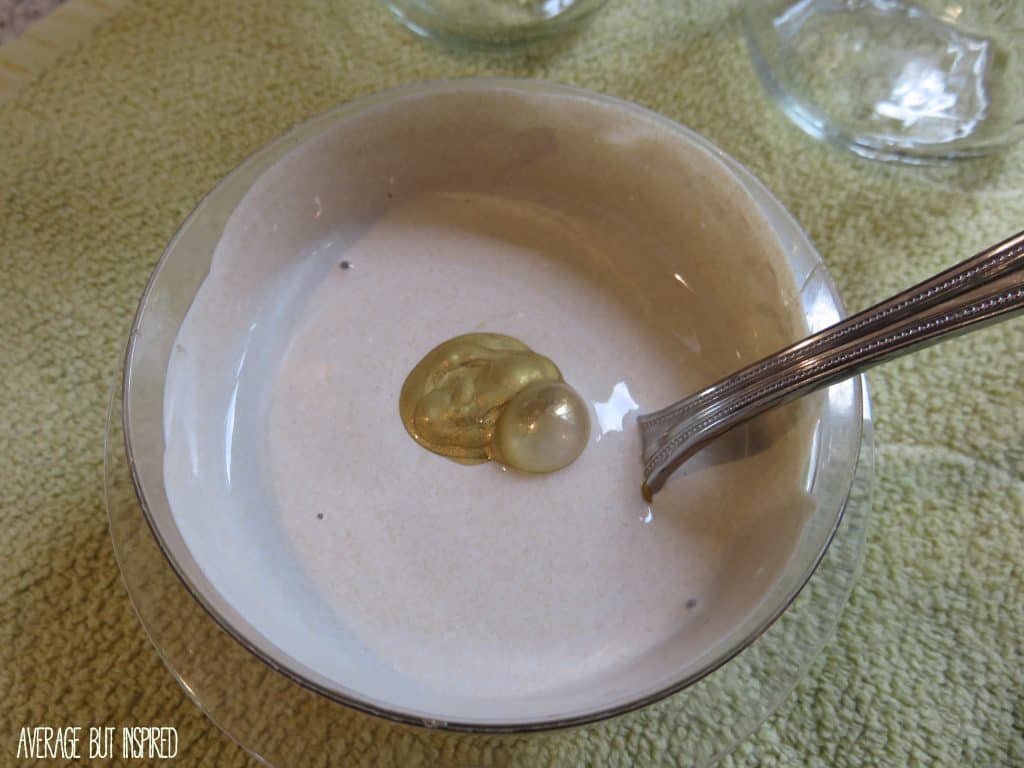 After that, I poured some of the Mod Podge/Glitter Paint mixture into each jar and swirled it around until the entire jar was coated.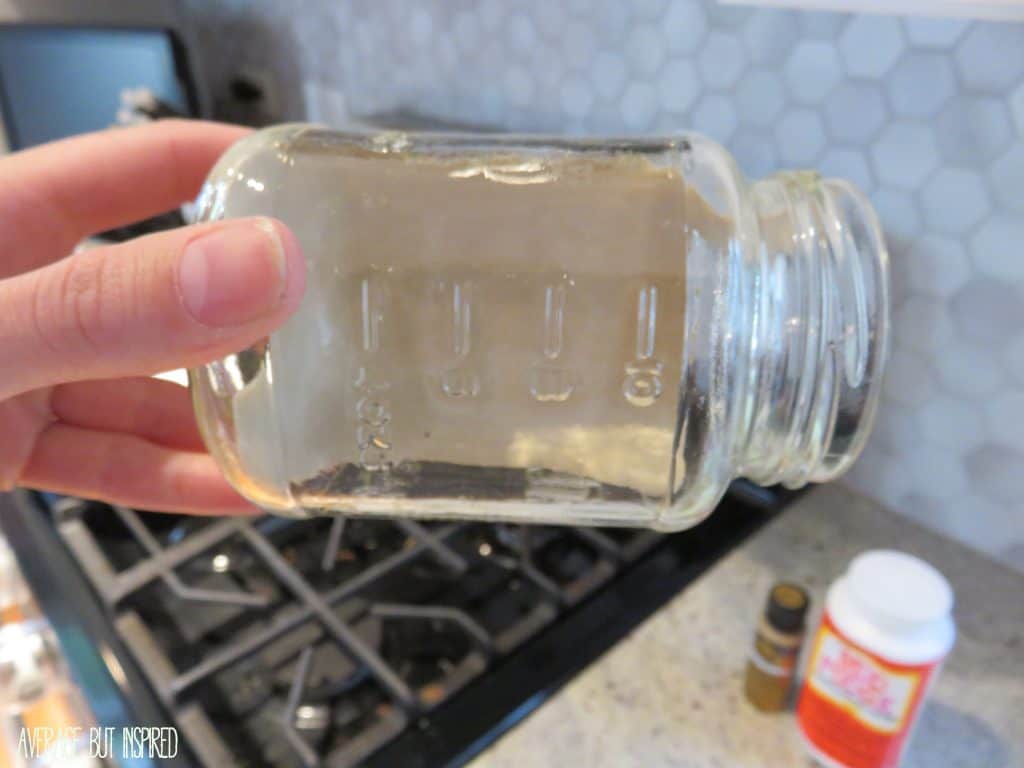 Next, I turned the jars upside down so that the excess Mod Podge/Glitter mixture could drain. Once all of the excess had run off, I turned the jars over and let them dry for approximately 18 hours. (I'm glad that bottle of wine made it into this photo. Classy.)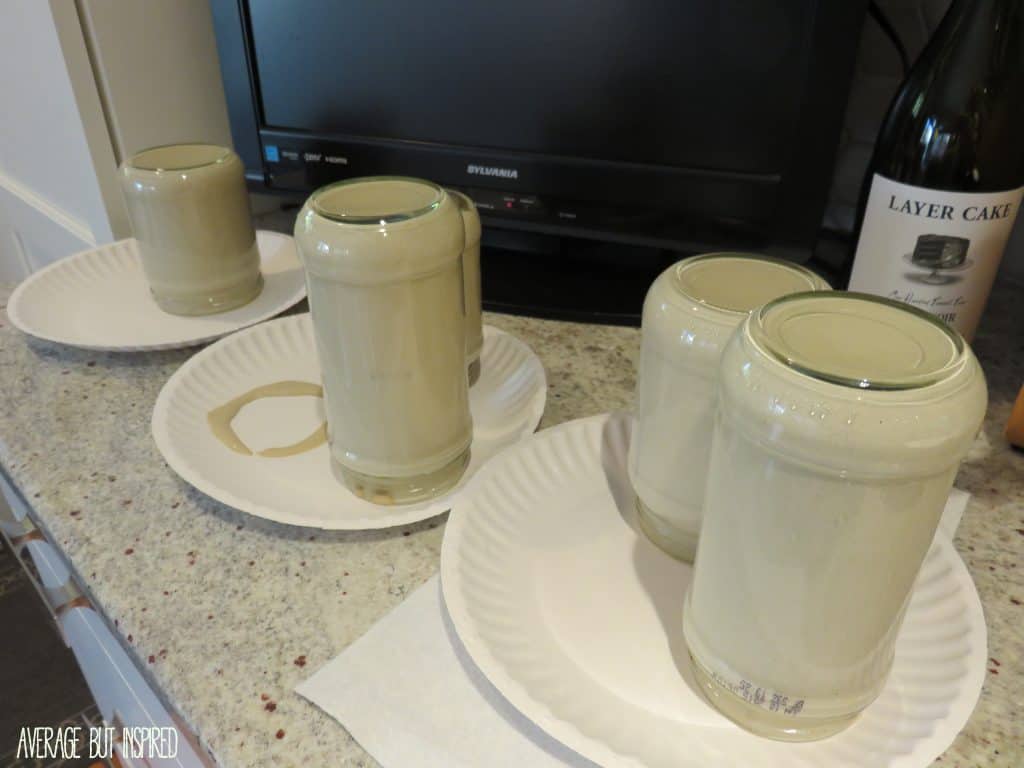 Once dry, they looked so pretty and glittery!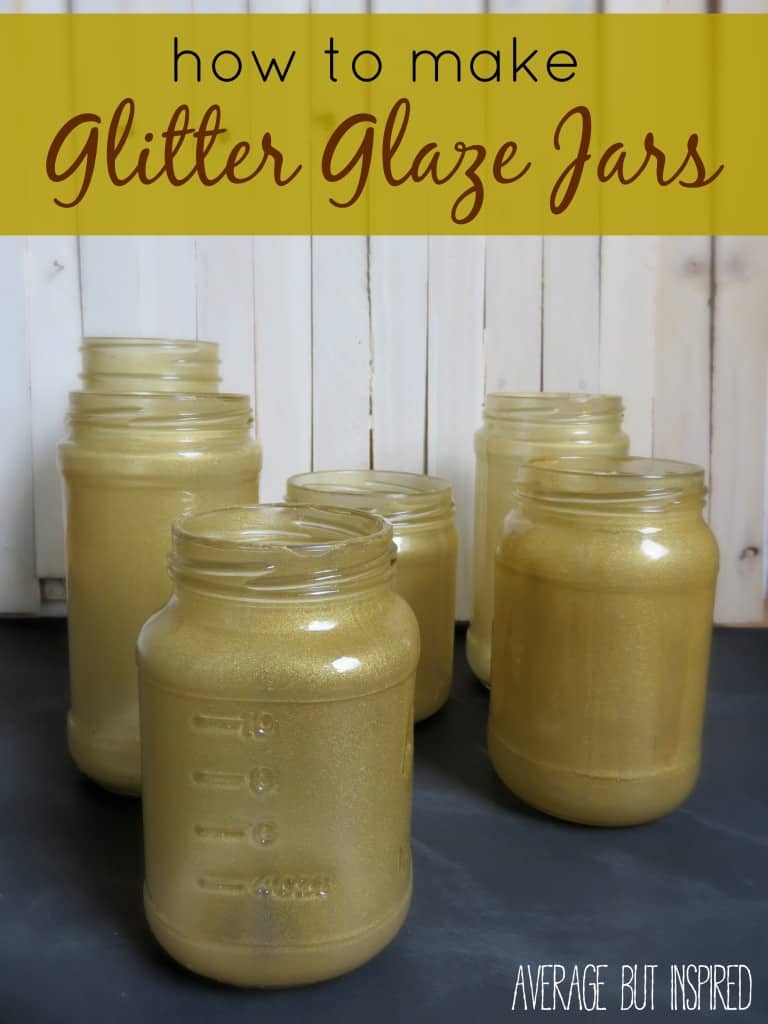 I just loved them and decided they'd make a perfect Thanksgiving centerpiece. So I embellished them a bit by adding some twine at the top (this also helped to hide expiration dates that were printed on the exterior of some of the jars), putting some faux flowers in each jar, and using clothespins to affix paper letters spelling "GATHER."
The best part of using clothespins to attach the letters is that I can easily remove them to use the jars in a different way at Christmas! How beautiful will they be with battery operated tea lights inside?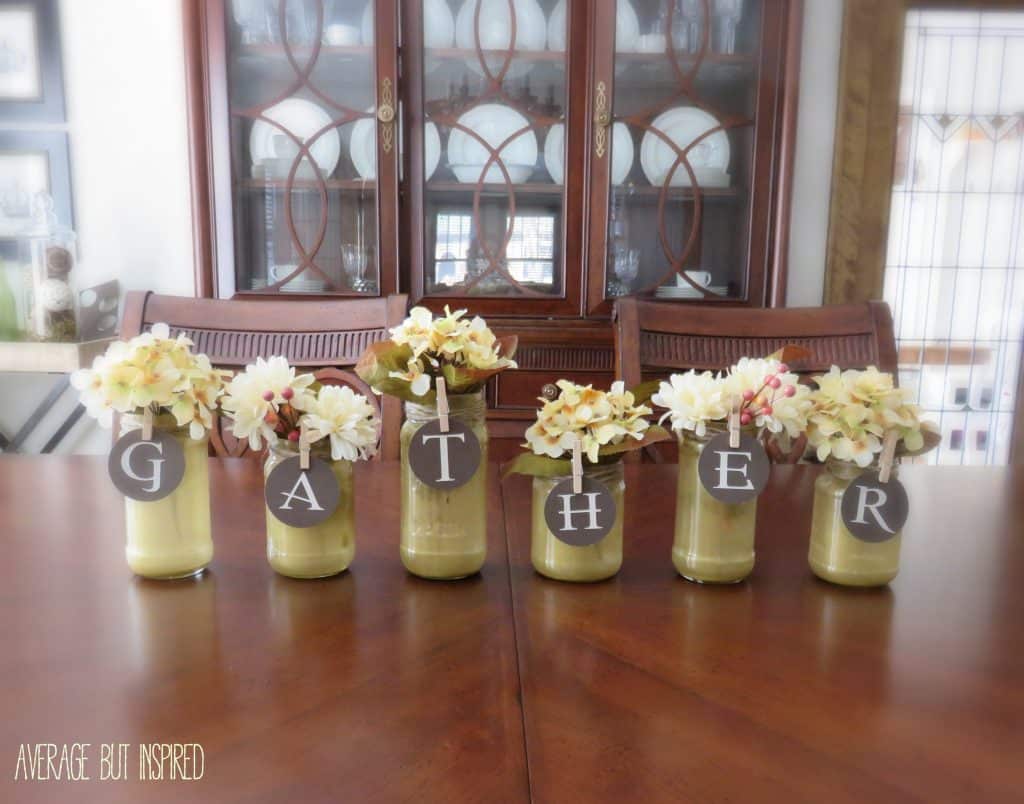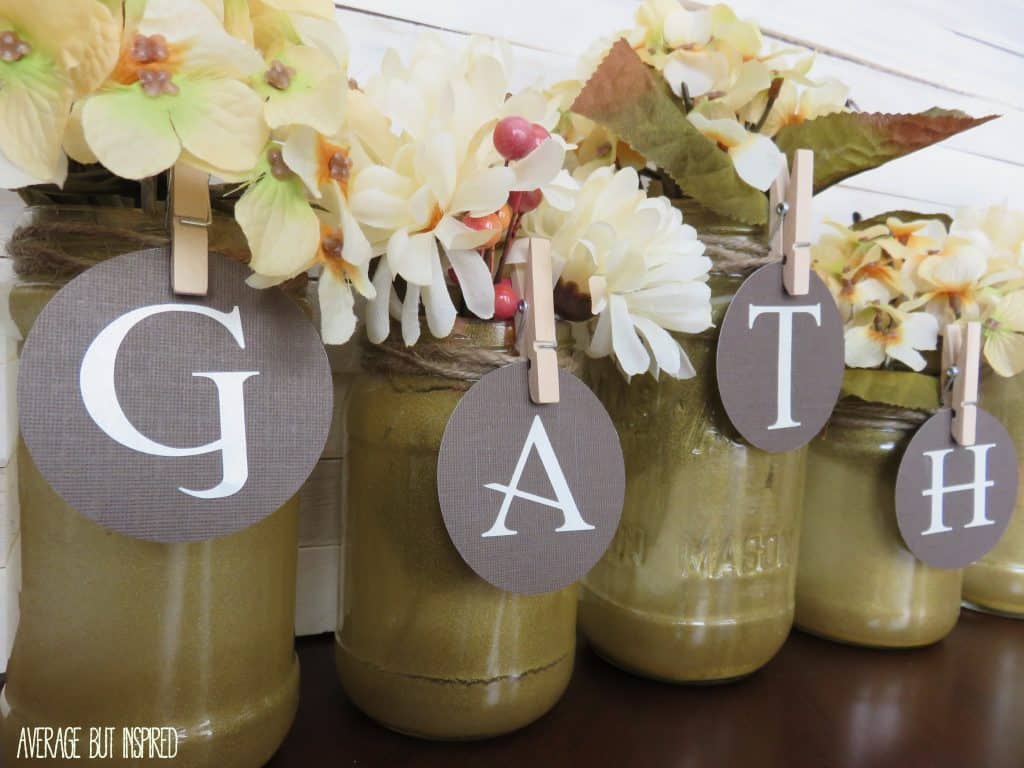 I just love them and can't wait to see them on my Thanksgiving table. I also love that I transformed some old containers into something beautiful for hardly any money at all!
Oh yeah, and I also love how my husband has the BEST time rearranging the jars so that they spell other things. Can I just say that he is super awesome?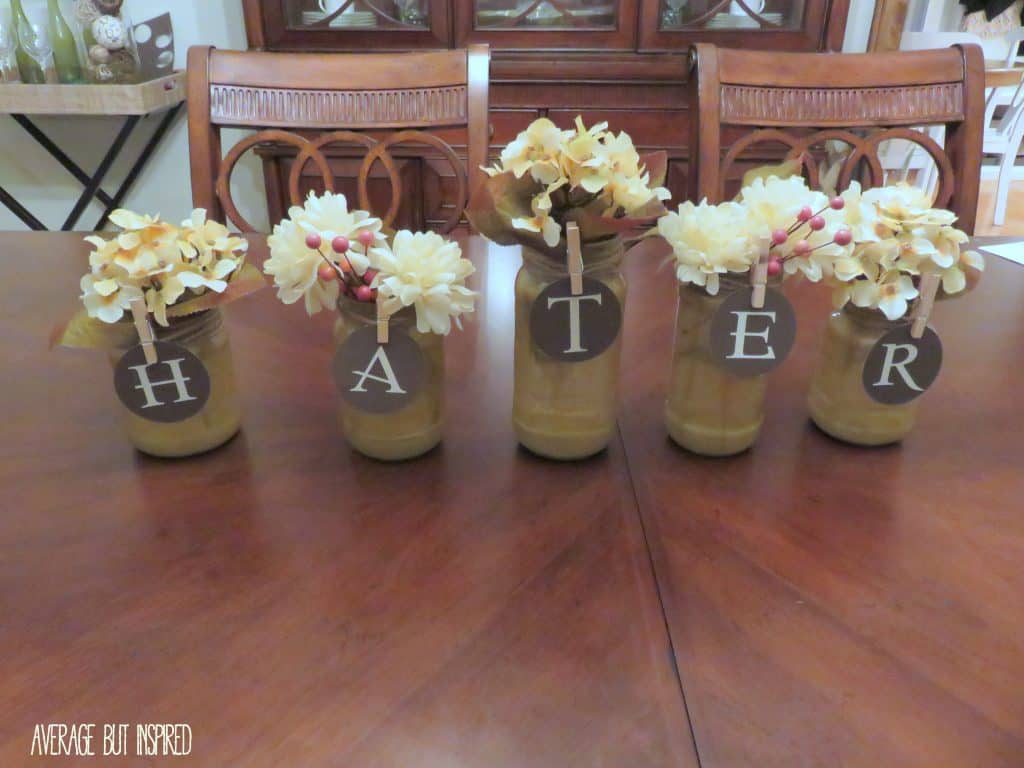 – Bre