Friends!
It's that time again! Time for the Monthly DIY Challenge where some of my talented blogger friends and I take the same basic craft supply and turn it into something fabulous! This month we've chosen the ubiquitous clear ornament, which seems perfectly fitting for December, if you ask me!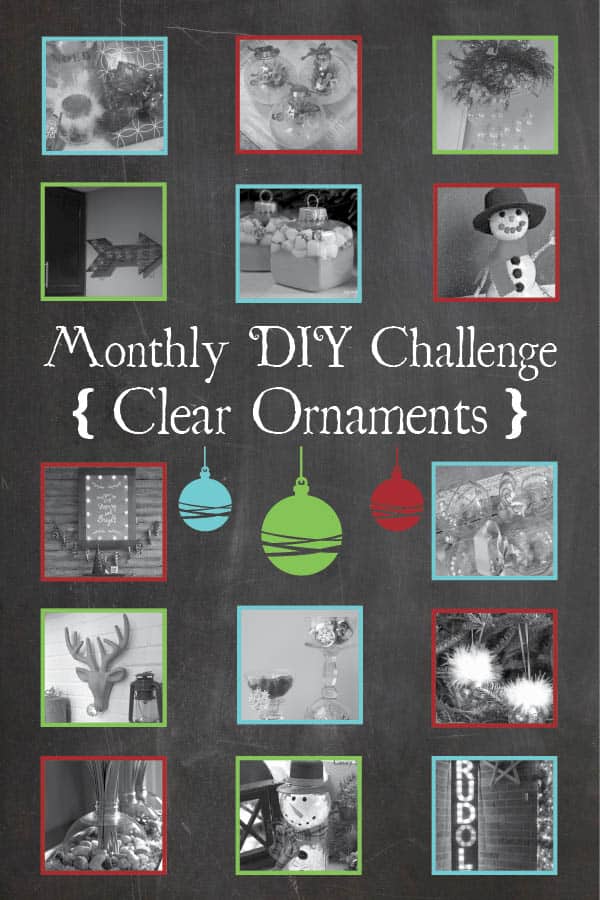 Being perfectly honest, I found this challenge to be, well, quite challenging! Pinterest revealed that every single ornament idea I had was "so last year" (or the year before, or the year before that).  Luckily, my mom and sister were more than generous with alternate suggestions, as we had a lot of time to think about this during a recent weekend stay at the hospital with my dad.  One of the many ideas was to turn an ornament into a snowman.
And so . . . please let me introduce you to my new clear ornament snowman friend, Pierre.  He's channeling his inner Frenchman with his jaunty cap and fashionable scarf.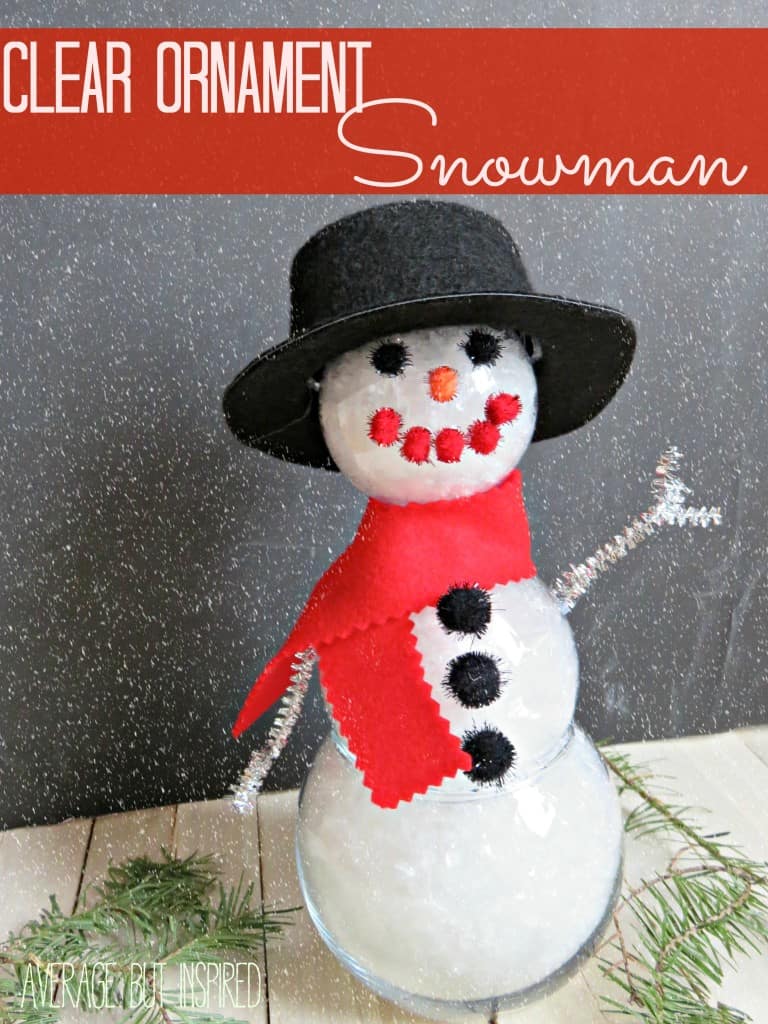 He's a cute little guy, isn't he?
When he's not being photographed for his Pinterest portrait, he likes to hold a little sign that makes me want to punch him, as it reads, "I love the Polar Vortex."  (I swear to you that if we have a winter like we did last year, I will move to the Bahamas (with or without my family).)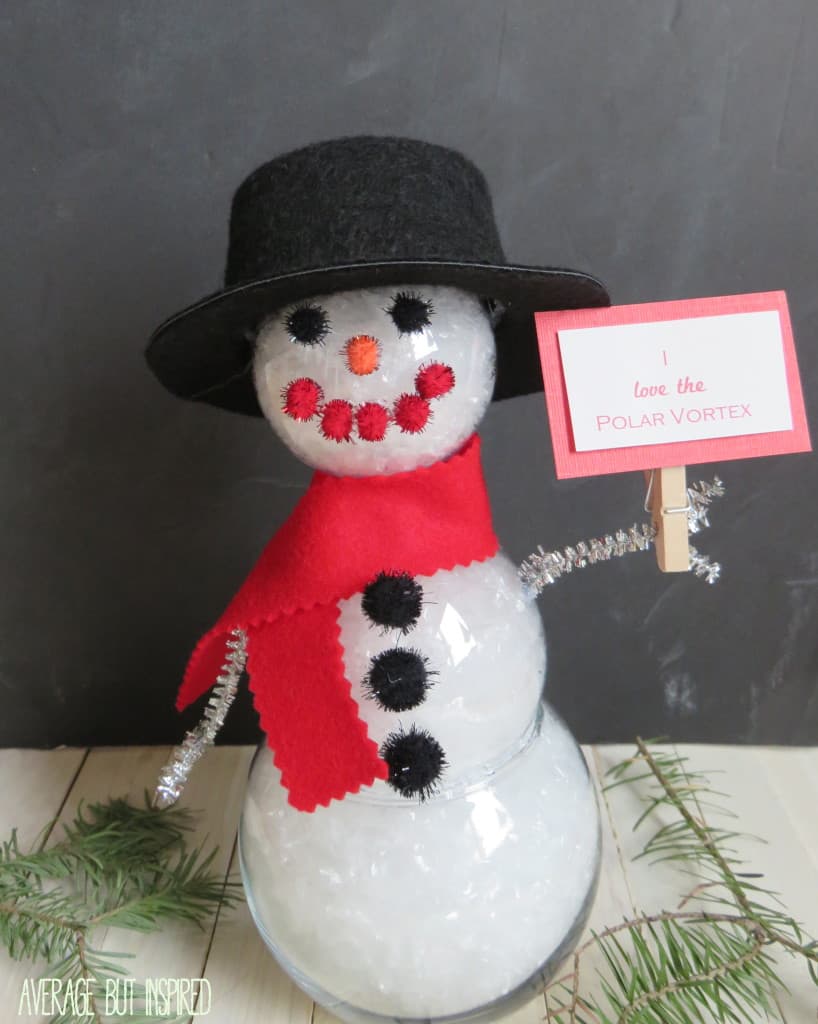 Anyway, to make him, I used these supplies:
Large clear plastic ornament  (found at Michaels)
Small clear plastic ornament  (found at Michaels)
Small fishbowl type vase (found at Dollar Tree)
Fake snowflakes (found at Target)
Sparkly pom poms (found at Michaels)
Snowman felt hat (found at Michaels)
Craft felt (found at Michaels)
Sparkly pipe cleaners (found at Michaels)
Hot glue** (NOTE: hot glue is not the best choice for plastic and glass.  I didn't have anything else, however.  It's holding up now, but for longevity, I think a different type of glue would be a better choice.)
Scotch tape
Mini clothespin and paper (if you want to make a sign)
The first step in creating Pierre was to fill the fishbowl vase and both ornaments with my fake snowflakes.  This was MESSY because the snowflakes want to fly EVERYWHERE.  Thank the Lord my children were nowhere in sight while I was doing this, as I cannot imagine the chaos that would have ensued had they seen this ridiculous fake snow that goes everywhere and sticks to everything!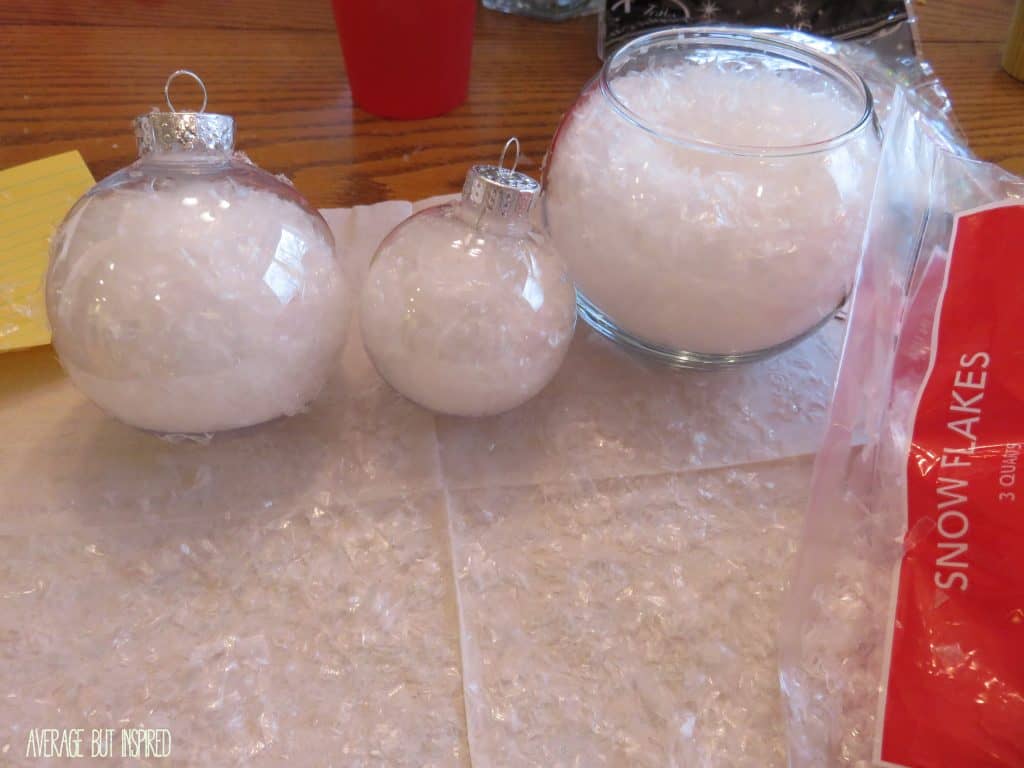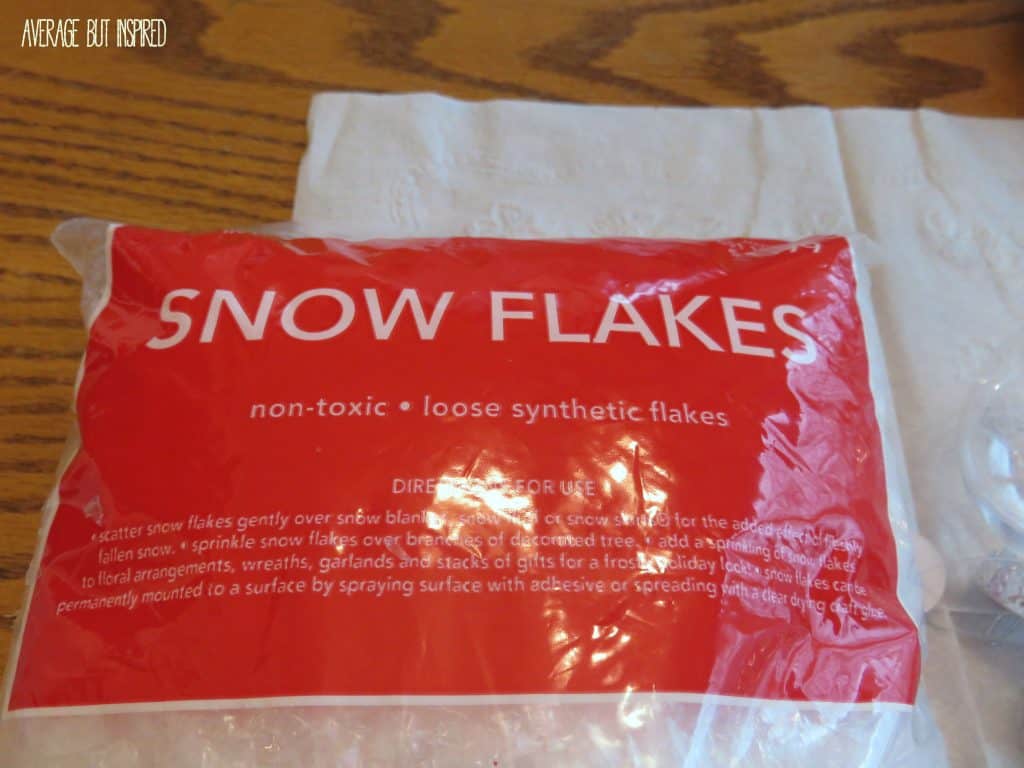 Next, I put the silver cap back onto the large ornament. Then I lined the rim of the fishbowl vase with hot glue, flipped the large ornament over and pressed it into the fishbowl vase, making sure that the silver cap was fully covered by fake snow. (Sorry I forgot to photograph this step.)
After that, I put a piece of clear tape over the opening of my small ornament, and then put glue all over the tape.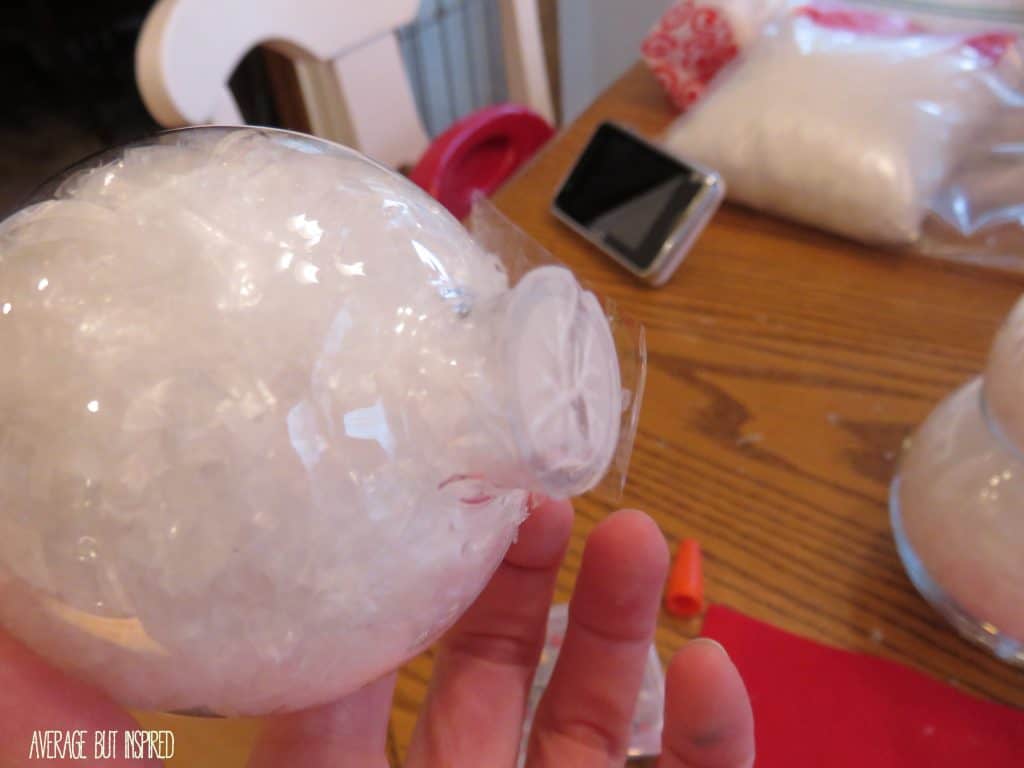 I then stuck the small ornament to the large ornament to form Pierre's body. He sort of has a giraffe neck, don't you think?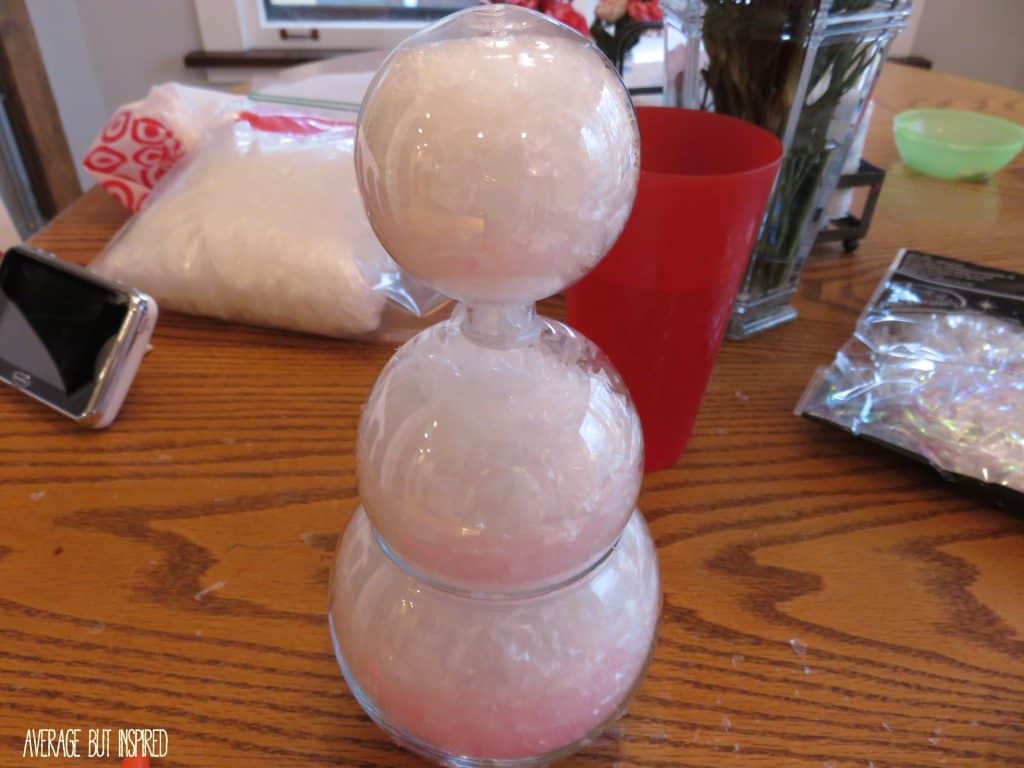 To keep him cozy, I cut a little scarf out of craft felt, and glued that to his neck.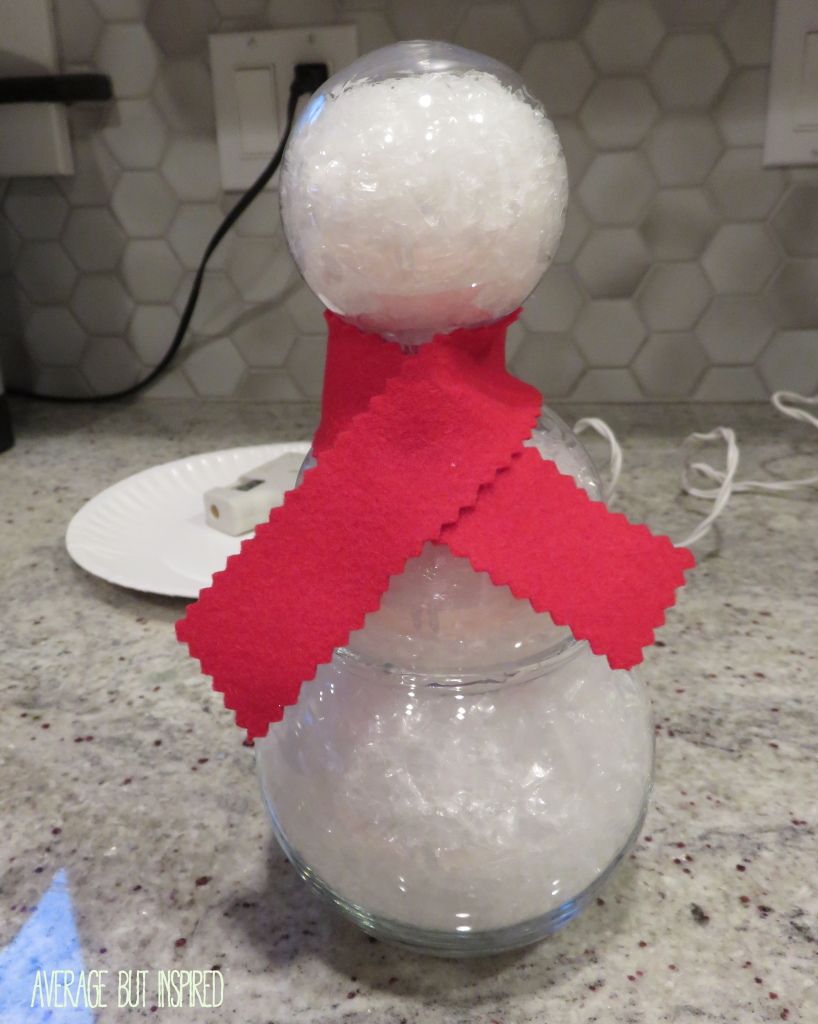 I then fashioned some arms out of pipe cleaners, glued some pom poms to his torso (for buttons) and face (for eyes, nose, and mouth), and plopped that cute little hat right onto his head.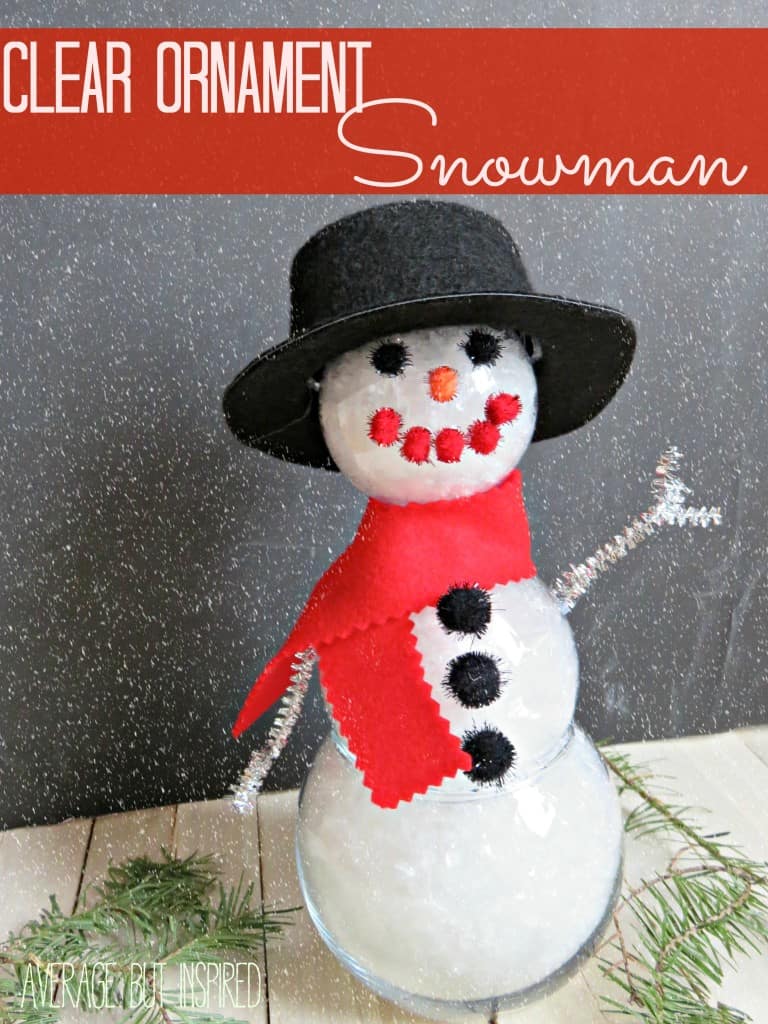 Now that you've met Pierre, please go check out the other FANTASTIC clear ornament projects that my friends have made for our December DIY Challenge! Some are Christmasy, some are not, but they're all FUN!



– Bre
To see where I'm sharing this project, please click here.