With Christmas decorations packed away the house can feel stark! Because of that, it's fun to add some winter-themed decor to the mix. One great way to do that is to make fake snowballs for decor. They're easy to make, inexpensive, and look great in vases, jars, bowls – anywhere really! They're a beautiful winter vase filler.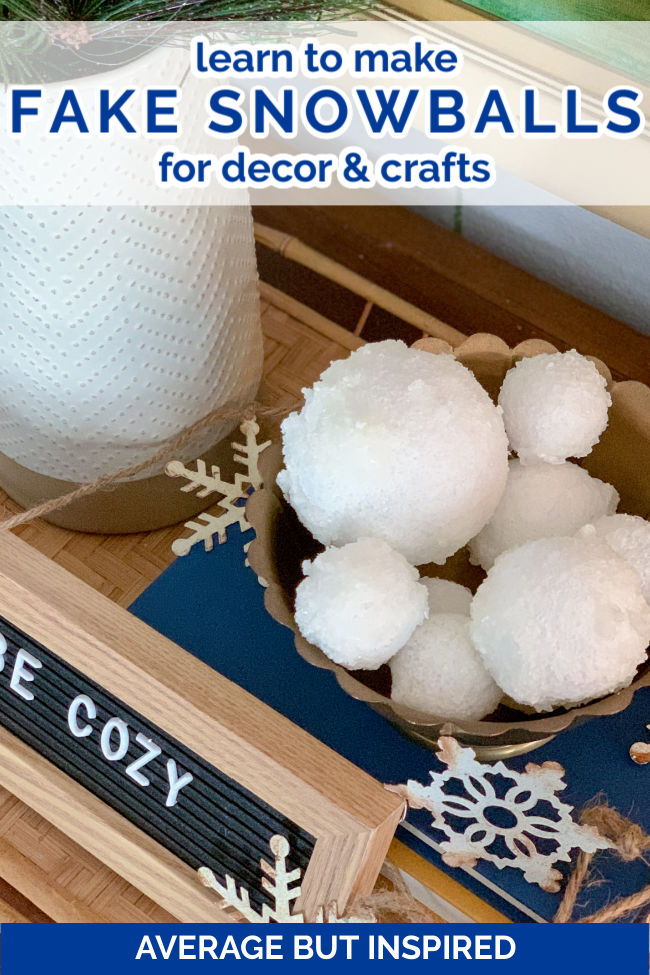 Supplies Needed to Make Fake Snowballs
This post contains affiliate links. To read my full disclosure policy, please click here.
To make DIY fake snowballs, you really only need three main supplies! Many of the items can be purchased at the dollar store, or you can get them through the links I'm sharing here.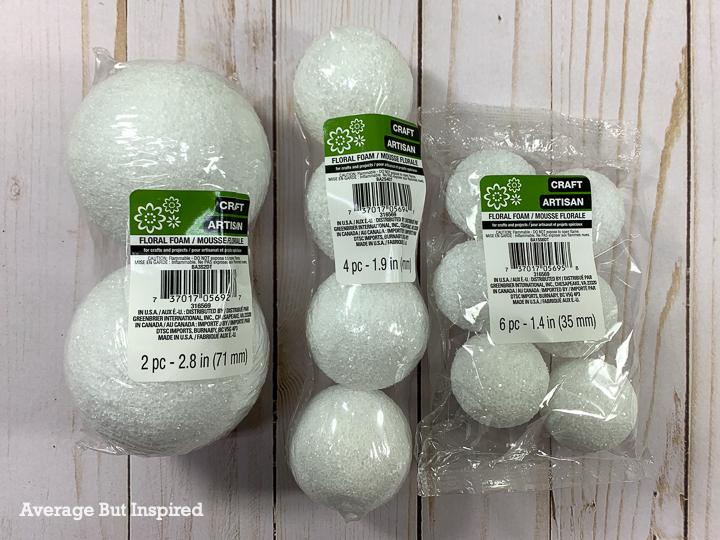 How to Make Fake Snowballs for Decor
Before you get started crafting up some beautiful snowballs, I highly recommend that you put on a pair of gloves! This project is really messy, and I think you will not be happy if you're not wearing gloves. I keep a large package of latex gloves on hand all the time (get it – ha!), because they're invaluable when it comes to crafts & DIY!
Now that my warning is complete, let me show you how to do this!
Begin by mixing epsom salt and Mod Podge in some type of mixing container. You can eyeball the amount – I probably did a little less epsom salt than Mod Podge.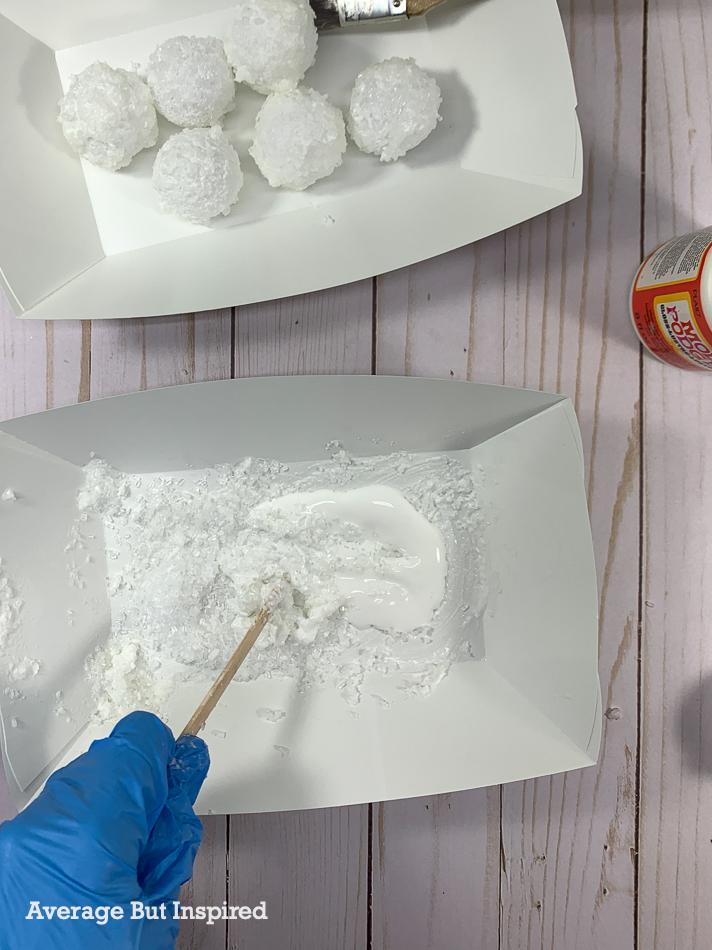 Once those ingredients are mixed together, you need to work quickly because the epsom salt will start to absorb the Mod Podge!
Start rolling a foam ball into the epsom salt and Mod Podge mixture, coating the ball with the mixture.
As the mixture thickens, you will start pressing it onto the foam ball more so than rolling the ball in the mixture. This will create lumps and texture, and that's perfect!

A snowball is not perfectly round, so you want this variation in texture and coverage.
When you have a good amount of mixture distributed around the foam ball, set it aside to dry, and repeat with the other foam balls.
These should be dry and ready to display in a few hours, depending on the amount of Mod Podge you used and the humidity in the room.
Something important to note is that it is unlikely your entire foam ball will be covered with the epsom salt / Mod Podge mixture. There will be parts of foam ball still visible. That is OK!

Because the floral foam is white, it still gives the appearance of snow – especially when combined with the other parts that have the epsom salt / Mod Podge mixture.

So what do you think? Will you try making some fake snowballs for your winter decor this year?
And P.S., if you need some winter decor inspiration, check out my Simple Winter Decor Ideas post!