This post contains affiliate links.  If you purchase through these links, you'll help support Average But Inspired at no added cost to you.  To read my full disclosure policy, please click here.
Over a year ago I purchased the SPONTAN Magnetic Board from IKEA for $12.99.  Why?  I don't know other than that when I step into IKEA, I suddenly feel the urge to purchase lots of things that I have no need for.
So anyway, my poor little SPONTAN sat neglected and forgotten behind my washing machine until one day I decided to incorporate it into my son's "big boy room" that I'm slowly but surely redecorating.  The room's theme is vintage aviation, and that's definitely where I took this plain magnet board!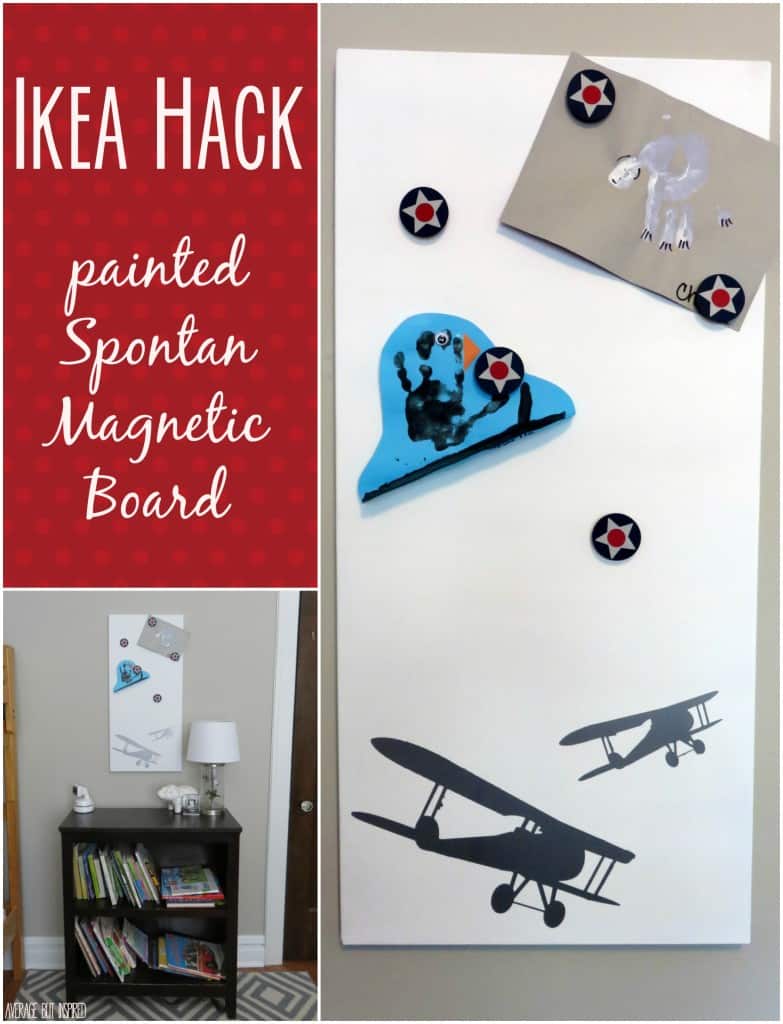 To get this look, I cut some airplane stencils on my Silhouette Portrait, using contact paper.  I followed this tutorial to get my cut settings just right.  (If you don't have an electronic cutting machine, you could easily print clip art from your computer and trace the design onto contact paper, or use stickers in the size and shape you desire.)  Once my stencils were ready, I placed them onto the SPONTAN board.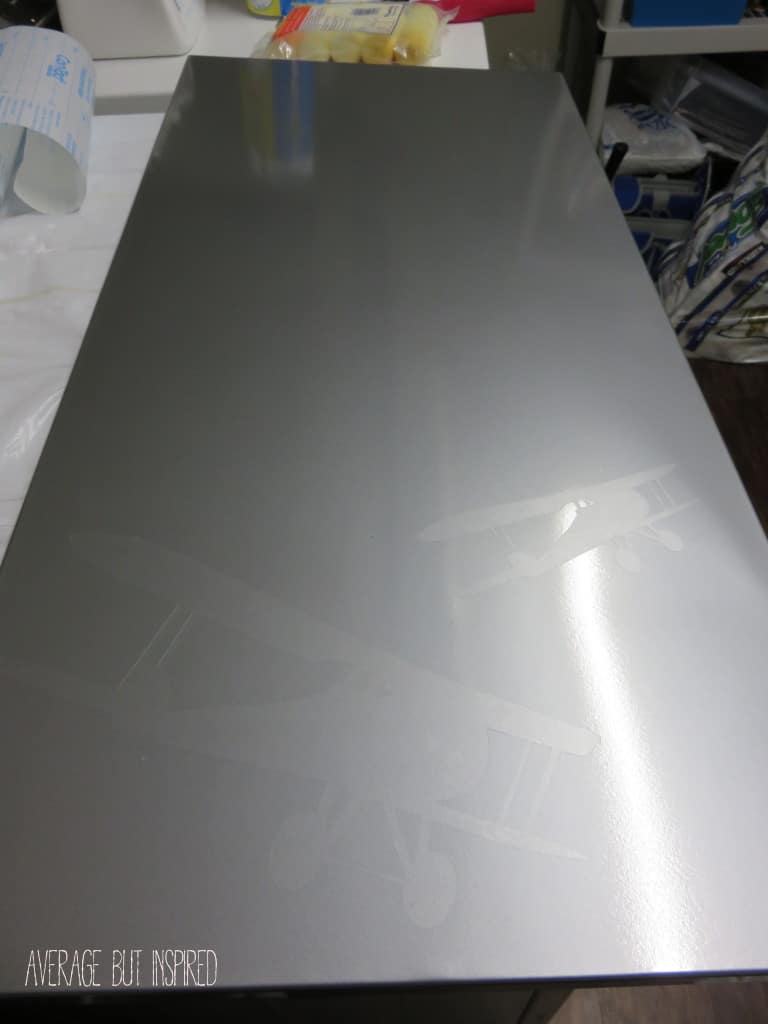 Next, I used a small foam roller to apply two coats of chalk paint over the entire board – including over the contact paper stencils. I used DecoArt's Americana Decor Chalky Finish paint in white.  (Don't you think the washing machine is the PERFECT work surface?)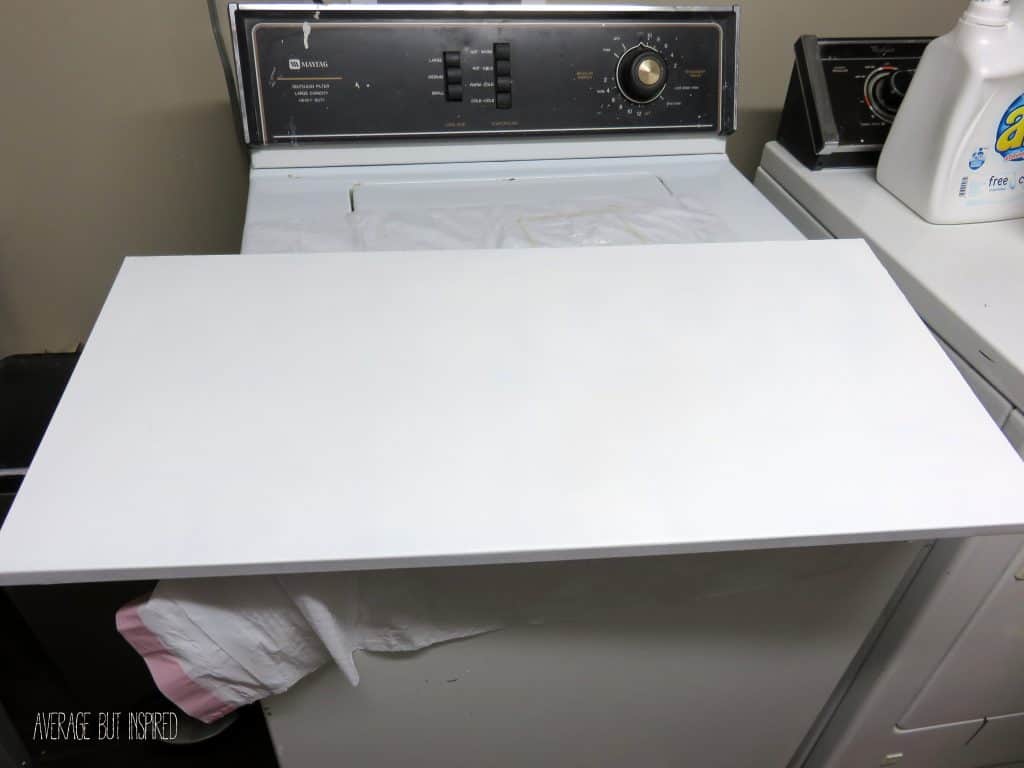 Once the paint was totally dry, I removed my contact paper stencils to reveal the vintage airplane design! I was SO happy to see that they turned out well!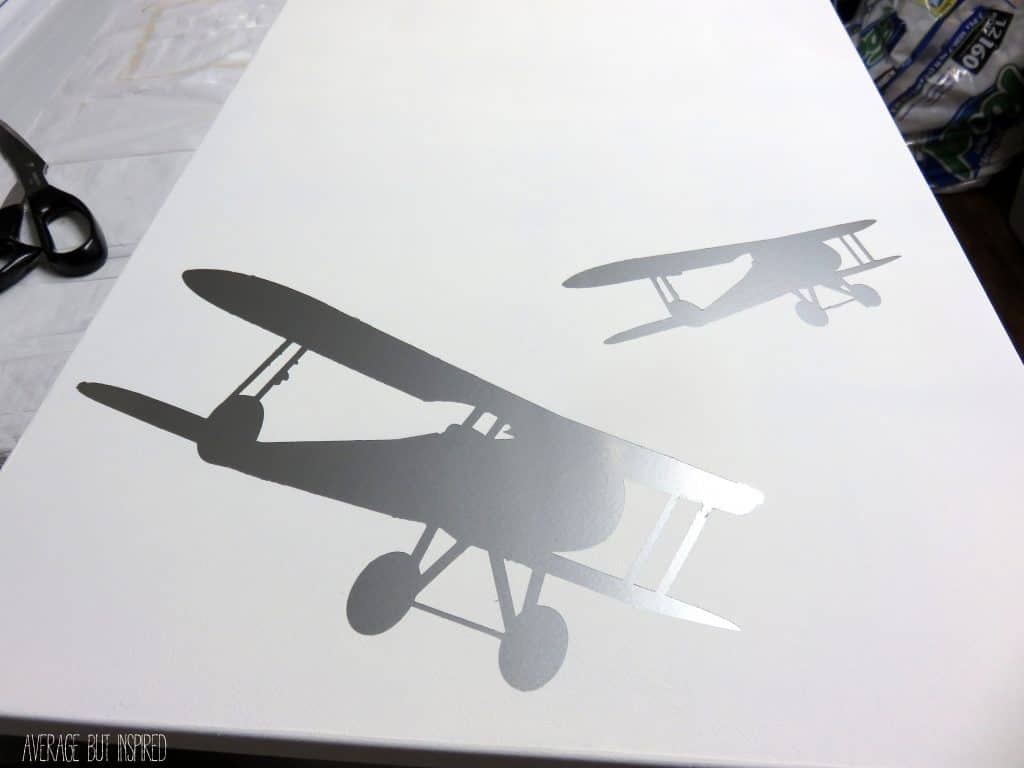 I then painted a coat of varnish over the entire board just to make sure the finish stayed on well. Since I will be using magnets on there and rotating my son's artwork, I wanted to make sure the finish was durable.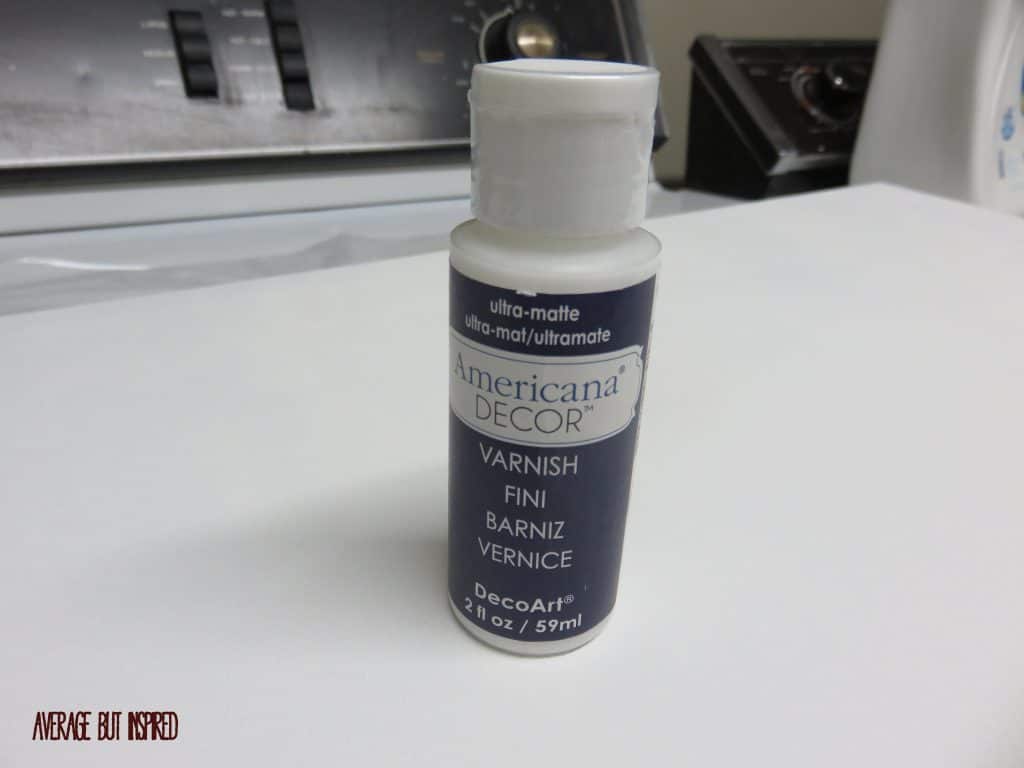 This was a fun project because I had no idea if it would actually turn out well.  I love that I finally used my random IKEA purchase, and my son is pumped to have a place to display his special artwork from school!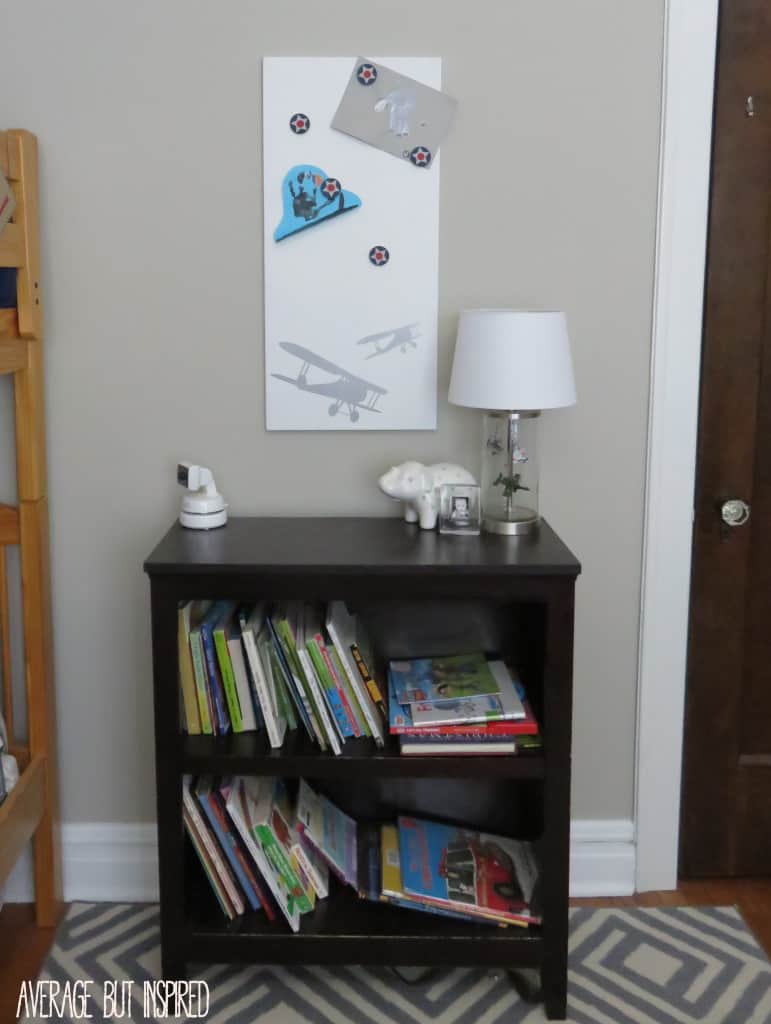 Next up in the room is painting the bookshelf to match the dresser that I made over late last year. I can't wait to get the room finished!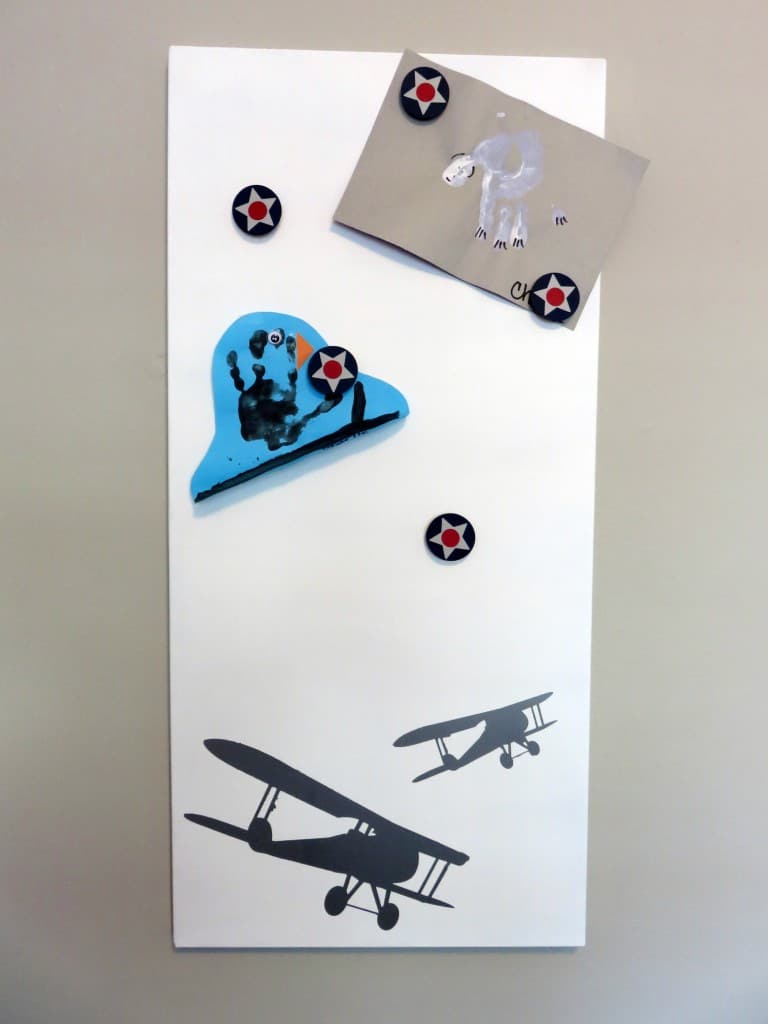 – Bre
To see where I may be sharing this post, please click here.