Every time I step into Target, my cart takes on a mind of its own and directs me to aisles and places in the store that I never intended to visit.  The Dollar Spot is one of those places.  Do I ever really need a cute new notebook for my daughter with the latest, popular Disney character emblazoned on the front?  Or yet another rubber stamp with the letter "B" on it (but this one has a quatrefoil background print, Bre!)?  No.  The answer is always NO.  But I go there anyway – all.the.time.
On one of those recent visits to the Dollar Spot, I found some cute fully-lined, linen pouches for $3 a piece.  They were the perfect size for inside my purse and I liked the metallic thread that was woven throughout.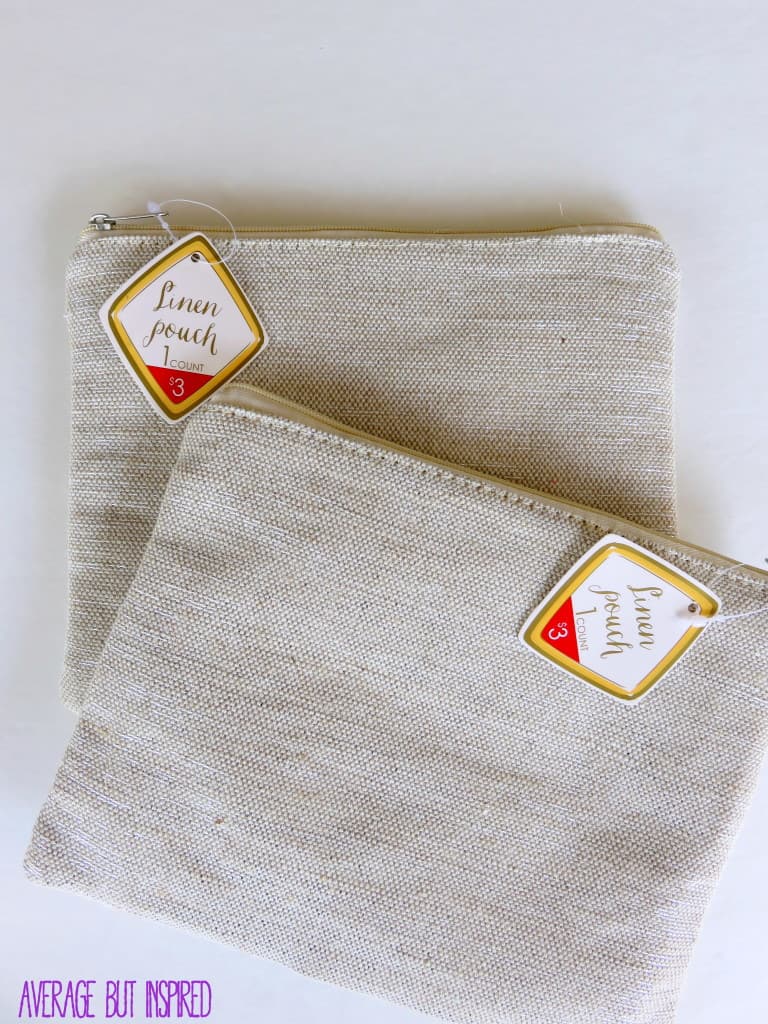 I easily could have left them as is, but come on . . . what fun would that be? With a little paint, I gave them a totally fun new look!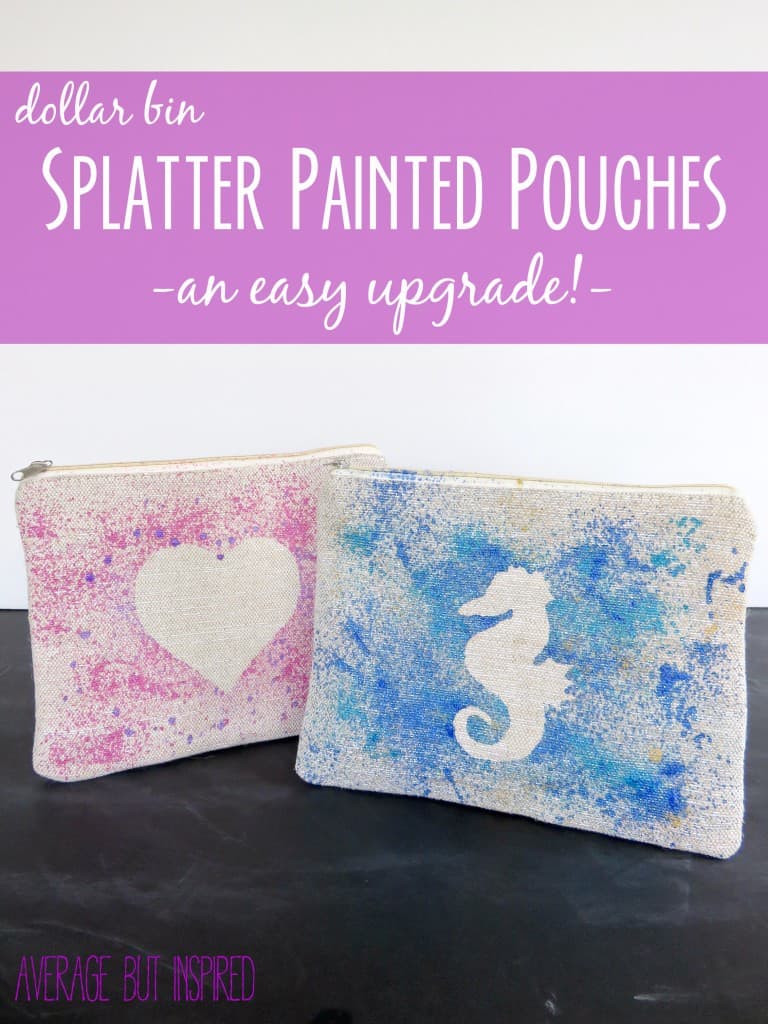 SUPPLIES
You don't need many supplies for this fun paint splattered pouches project!  To help you with your shopping, I've included links to some of the products.  They are affiliate links, which means that if you purchase though them, I will receive a small commission at no added cost to you.  (THANKS!)
Plain canvas or linen pouches
Pencil
Iron
Scissors
HOW TO MAKE A PAINT SPLATTERED POUCH
First, I Googled free clipart images for designs I wanted on my pouches.  I chose a heart and a seahorse, copied and pasted them into a Word document, and printed them out.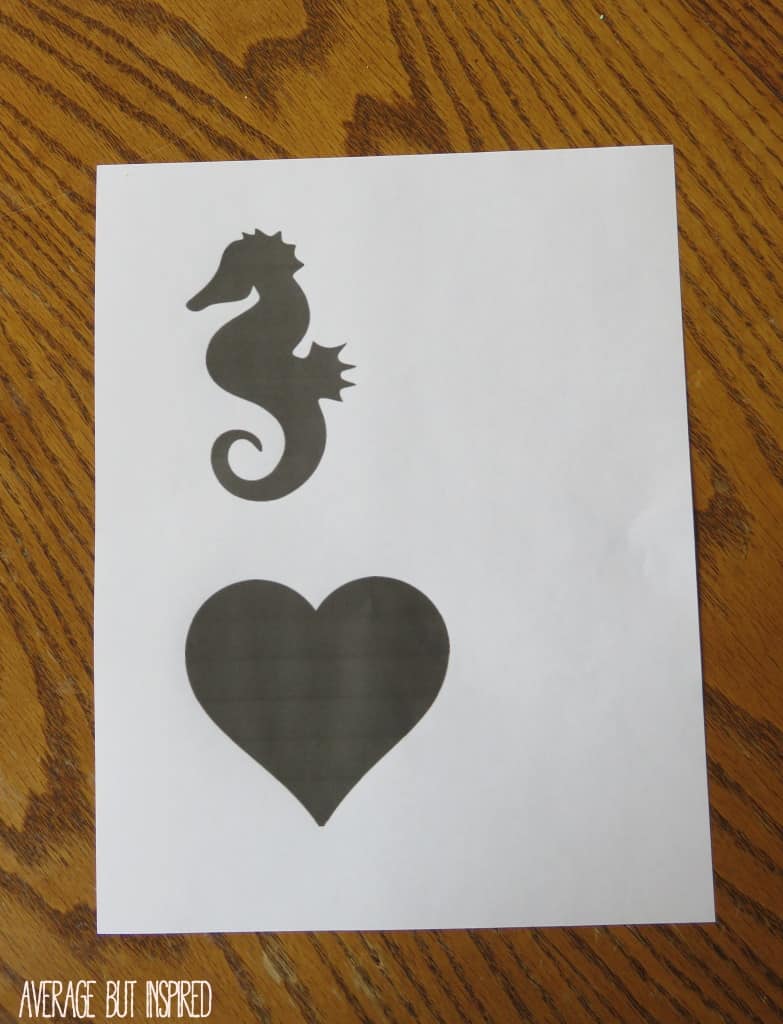 Next, I cut a sheet of freezer paper and placed it on top of my printed clipart, shiny side down. I traced the outline of each shape onto the freezer paper and then cut them out.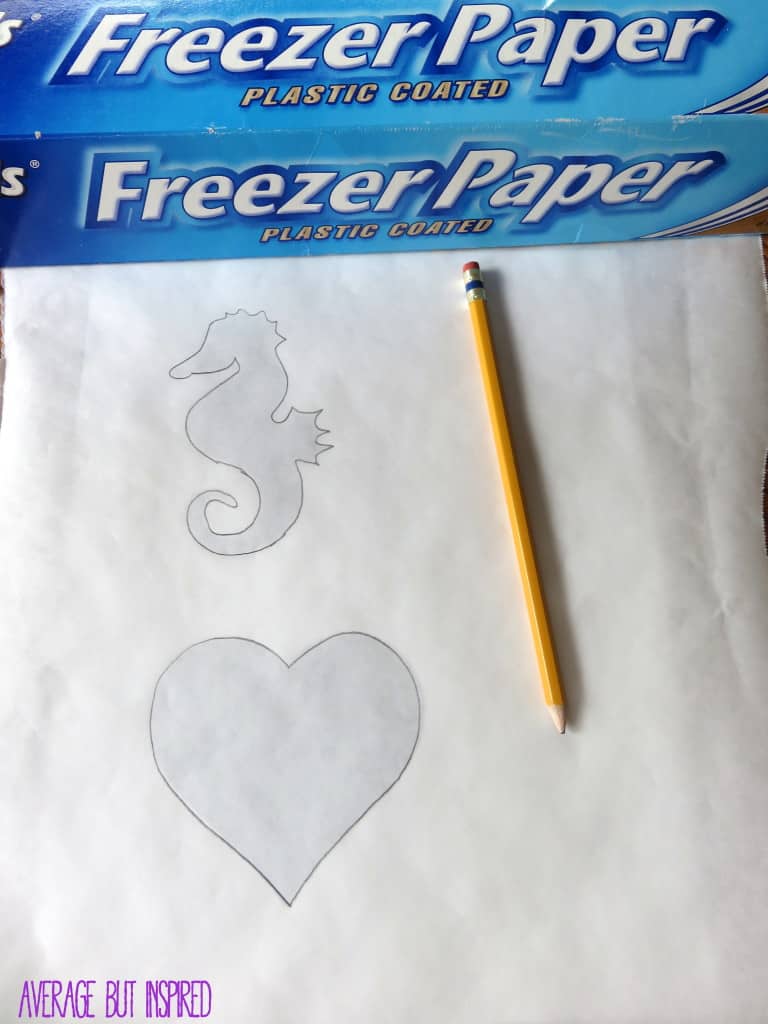 After that, I dusted off my iron (I really only use it for craft projects. Homemaking WIN!), and ironed each design, shiny side down, onto my pouches.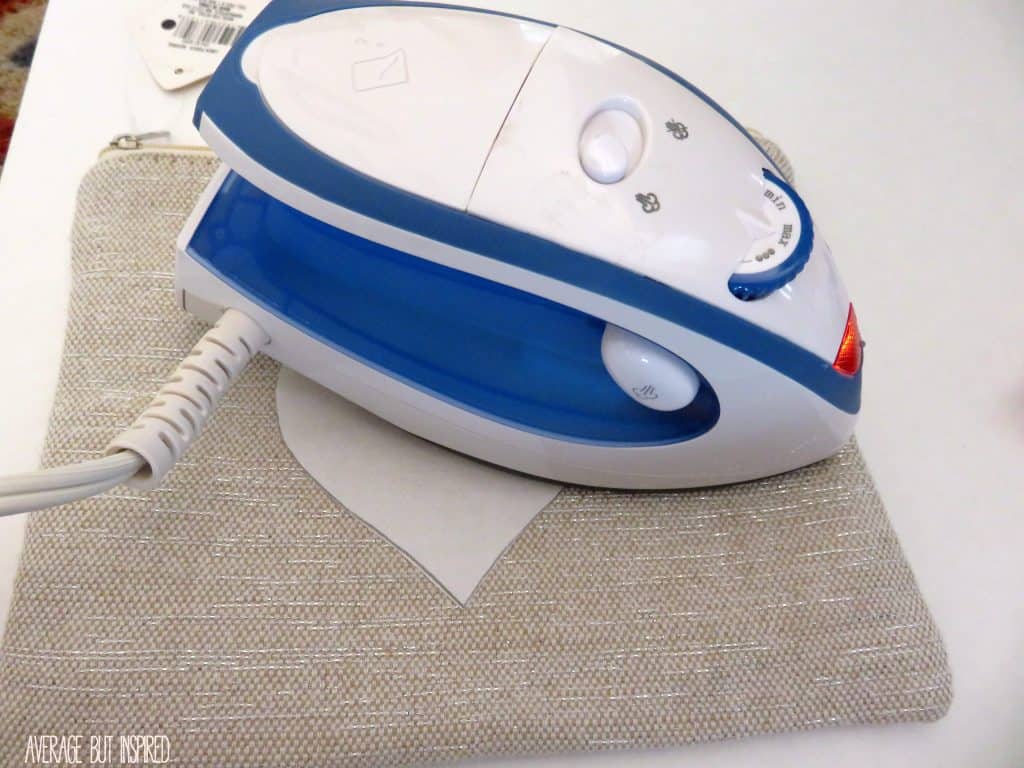 Then it was time for the fun to begin. I covered my work surface and got out my fabric spray paints. I just started spraying all over the pouches. I felt like a total rebel graffiti artist. (Not really.)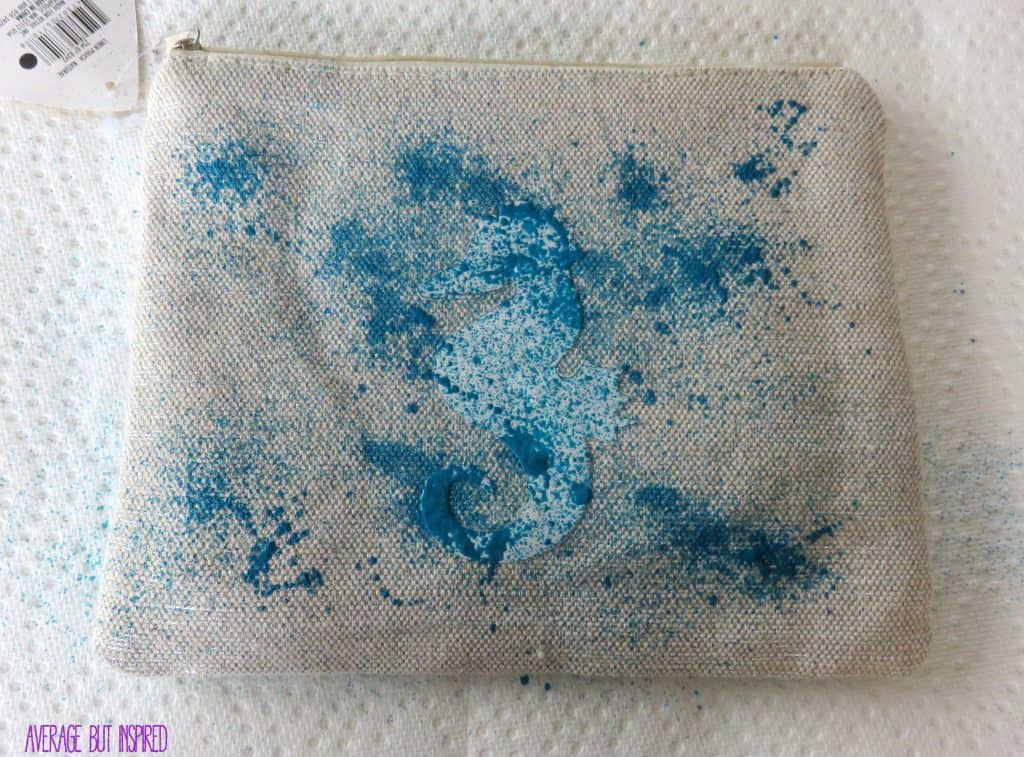 Once the paint dried, I peeled off my freezer paper shapes!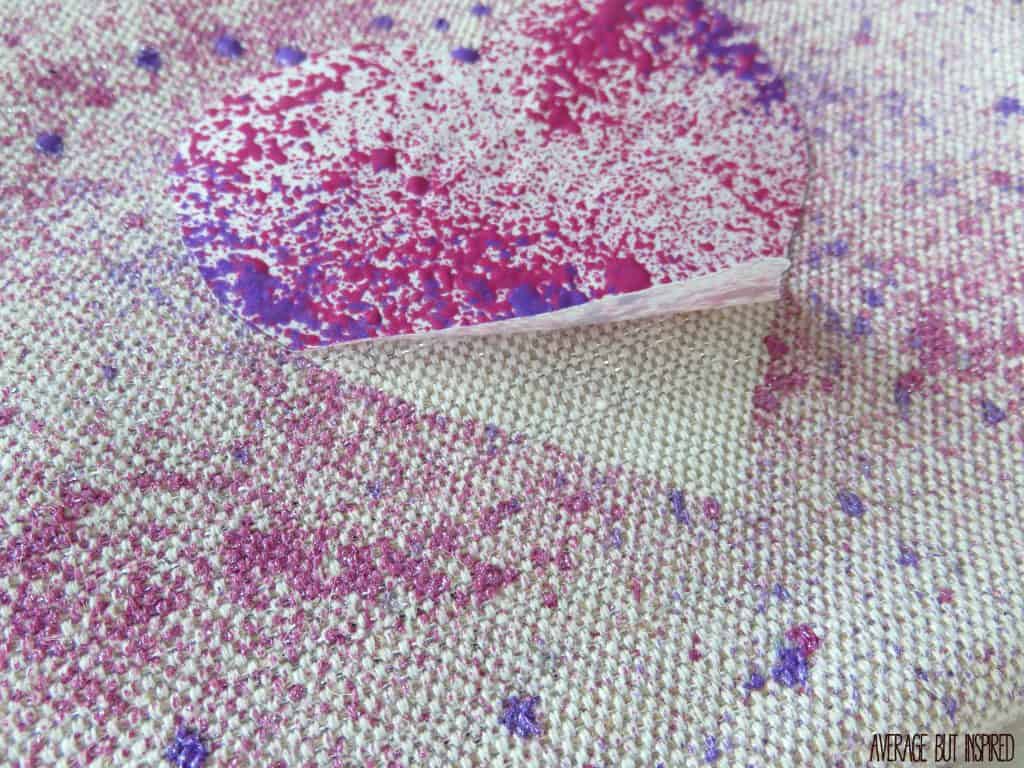 I think these are super fun!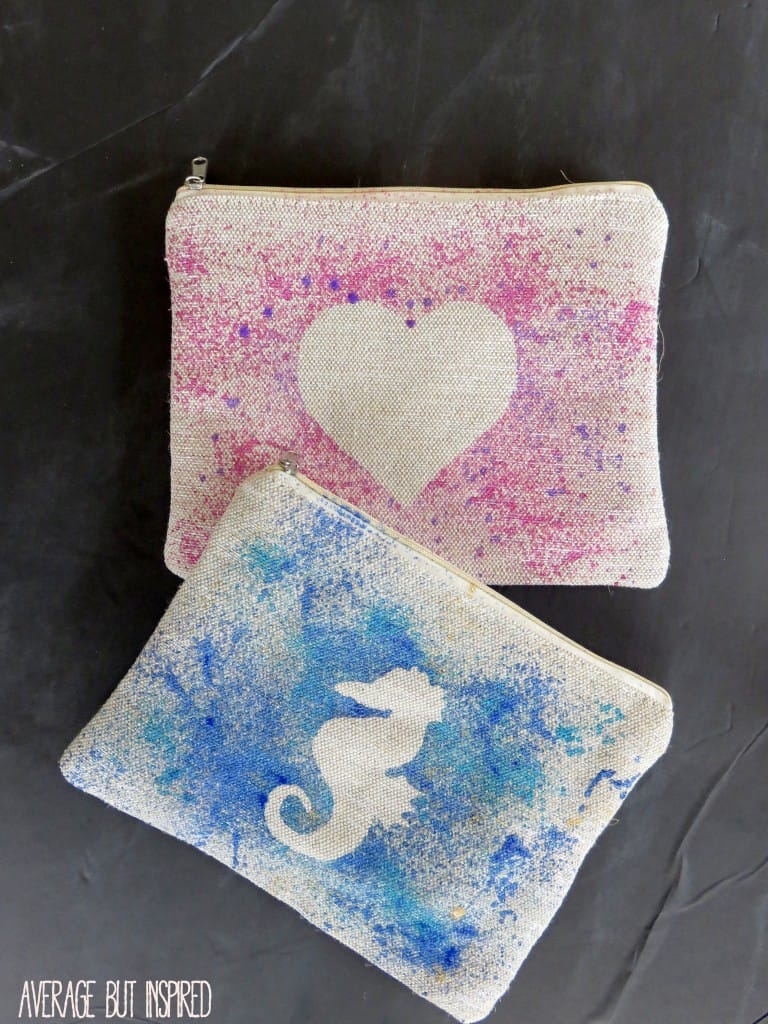 Hopefully they'll keep my purses a little more organized, too. . .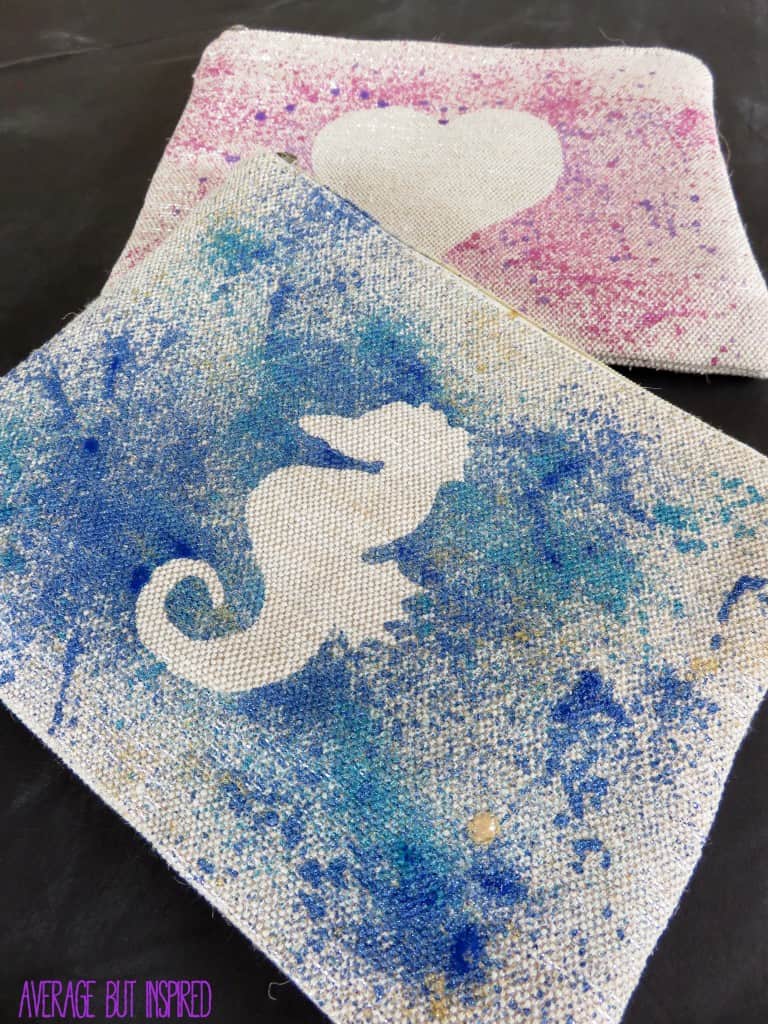 Do you suffer from the same Dollar Spot weakness that I do? What is your favorite find from those big red bins?
– Bre
To see where I may be sharing this post, please click here.