It's that time again – the time you've all been waiting for – #MonthlyDIYChallenge time! Yep, that's when some of my closest blogger friends and I start with the same basic supply or theme and come up with our own different projects. This month we had to use fabric (one of my favorite craft supplies!), and the results are fabulous! You'll be able to click through to each project at the end of this post!  
I chose to create this adorable braided fabric scrap sign with some leftover fabric that my kids tie-dyed a few weeks ago!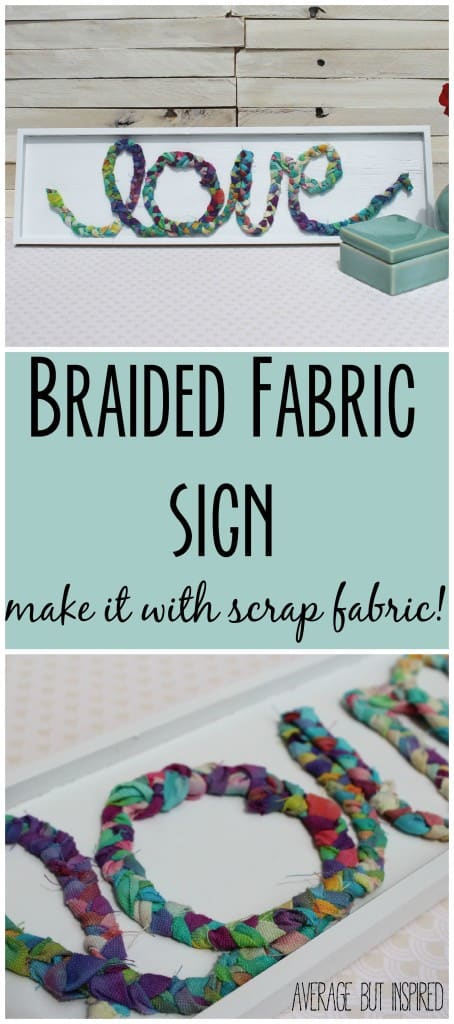 This cute braided fabric scrap sign is already hanging in a gallery wall that I've been working on (for almost a YEAR!).  It is the perfect addition to the wall and is giving me a push to finally finish up that never-ending project!  More on that soon, I hope!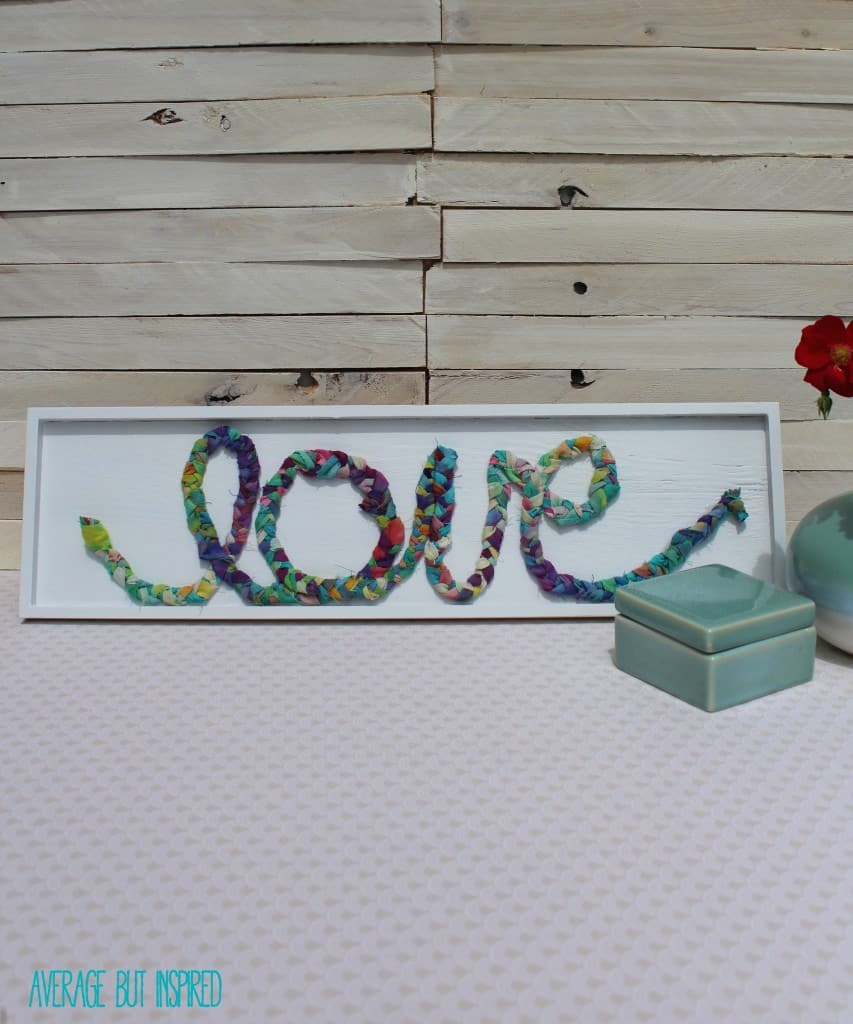 Supplies Needed to Make a Braided Fabric Scrap Sign
Some of these links are affiliate links, which means I earn a small commission if you purchase through them.  To read my full disclosure policy, please click here!
Unfinished wood sign (I got this one at Michaels for around $4)
Approximately 1/3 yard of fabric
Pencil
How to Make a Braided Fabric Scrap Sign
So first off, you've got to find yourself some scrap fabric.  If you want a colorful, tie-dyed look like I have, then you need to find yourself some kids to do the dirty work for you.  Luckily, I had two that were more than willing to dye my plain, linen fabric after they'd finished making themselves some t-shirts.  Notice that in addition to dyeing the fabric, they dyed their skin.  Super.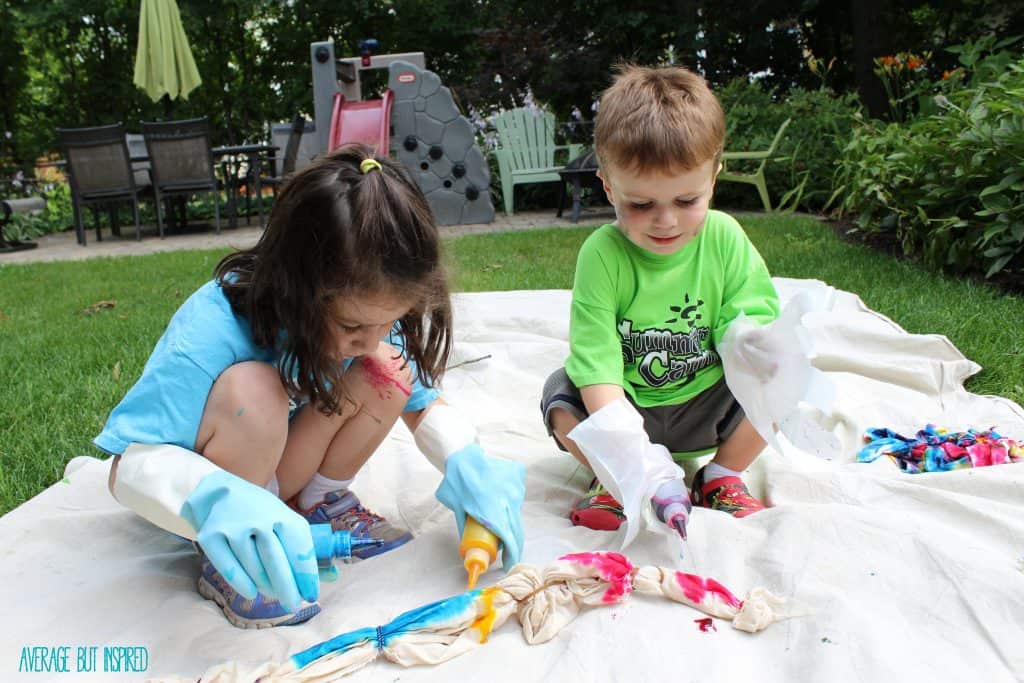 Regardless of whether you've tie-dyed or not, cut a big pile of fabric strips that are pretty darn long.  


And then (shocker), braid them. Yep, tie a knot at one end, braid them, and then tie a knot at the other end.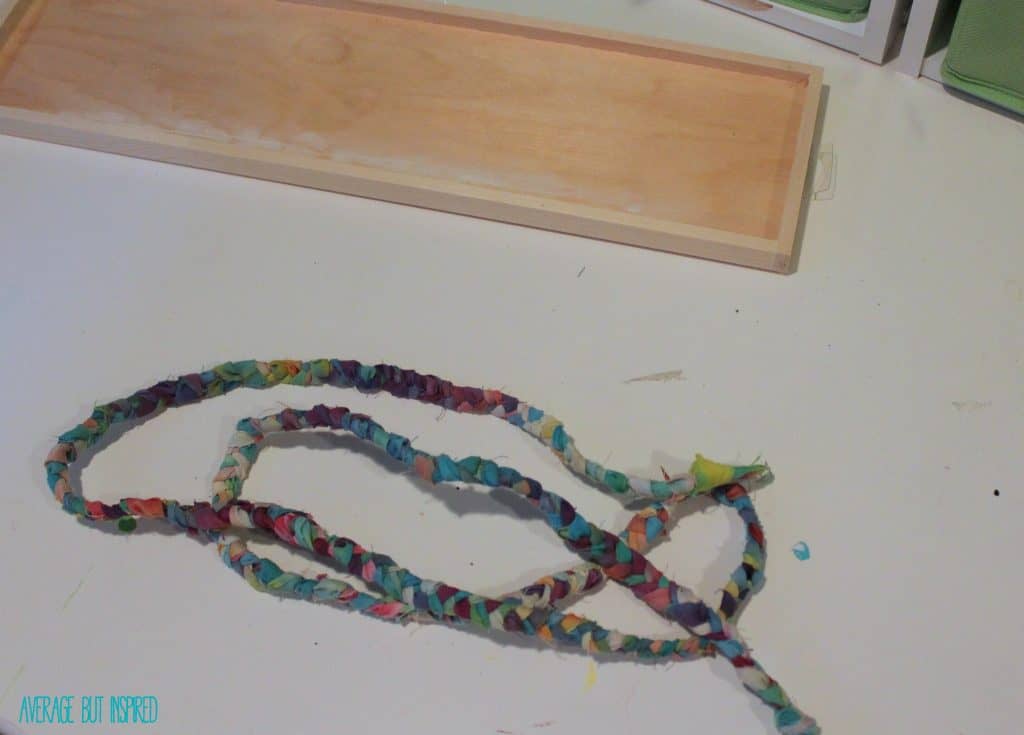 Once you've got the fabric part of this project together, spray paint (or brush paint), your sign however you like!


Once the paint has fully dried, lightly write out the word you want on your sign. I tried to photograph this, but my writing was so light you couldn't even see it. Then, work in small segments and lightly cover your letters with a thin, even coat of glue.  Press the braided fabric down onto the glue as you go.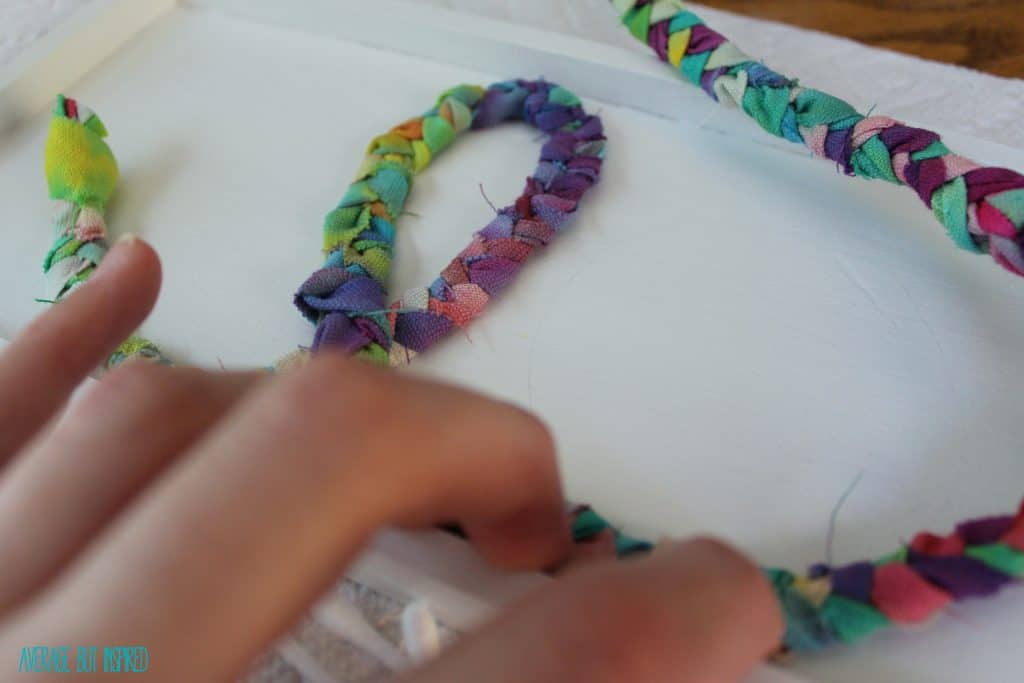 To help keep the letters in place, use small, heavy objects. These full food cans worked perfectly for me!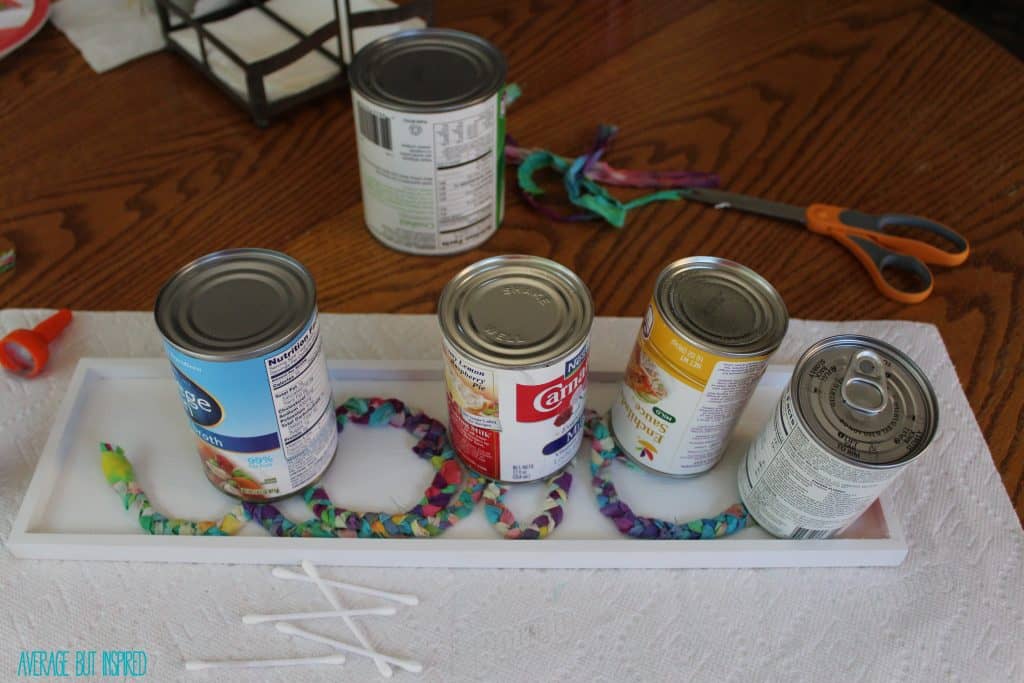 If you end up with braided fabric that is too long for your sign, just untie the knot at the end, tie a new knot, and cut off the excess fabric.  Easy!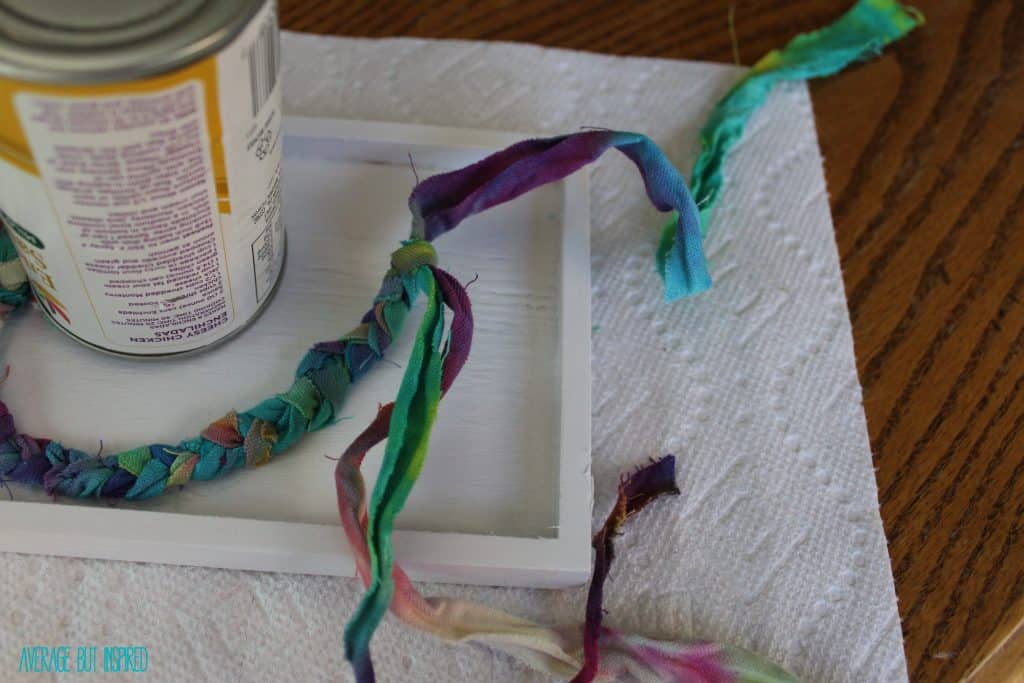 Make sure to let the glue thoroughly dry before hanging. You don't want your letters falling off!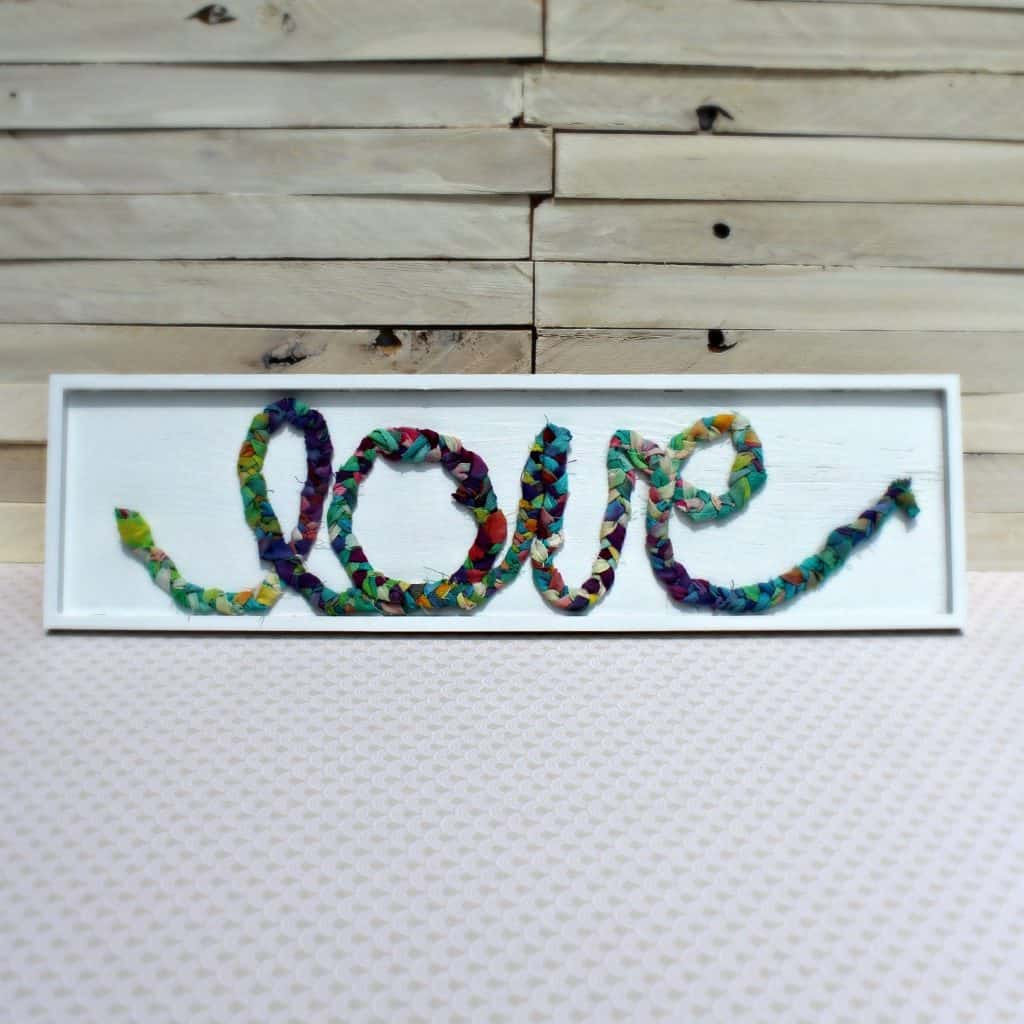 This project is really pretty and a perfect way to use up any fabric scraps that you have lying around.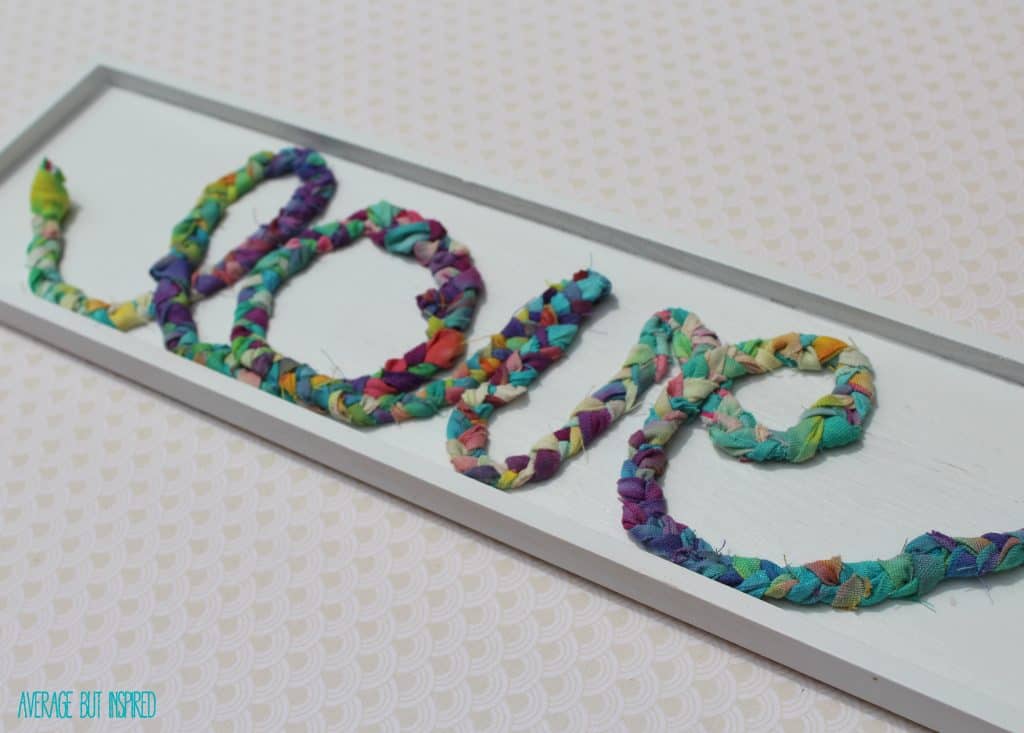 Now that you've seen my braided fabric scrap wall art, make sure to check out the other fabric projects that are part of the Monthly DIY Challenge!

Linking here.