Squirrels. They're my arch enemies. Every single year they eat through the beautiful pumpkins my family selects at the pumpkin patch – mangling them before we've even had a chance to enjoy them in our planters or carve them.
Not this year, suckers! Nope. No way.
This year I'm using fake pumpkins in my fall planters. Squirrels do not like fake pumpkins. Therefore, I love fake pumpkins. The problem is they kinda look like modified basketballs when you get them fresh from the craft store – bright orange, super shiny, not realistic. But with just a little bit of paint, it's easy to make fake pumpkins look real!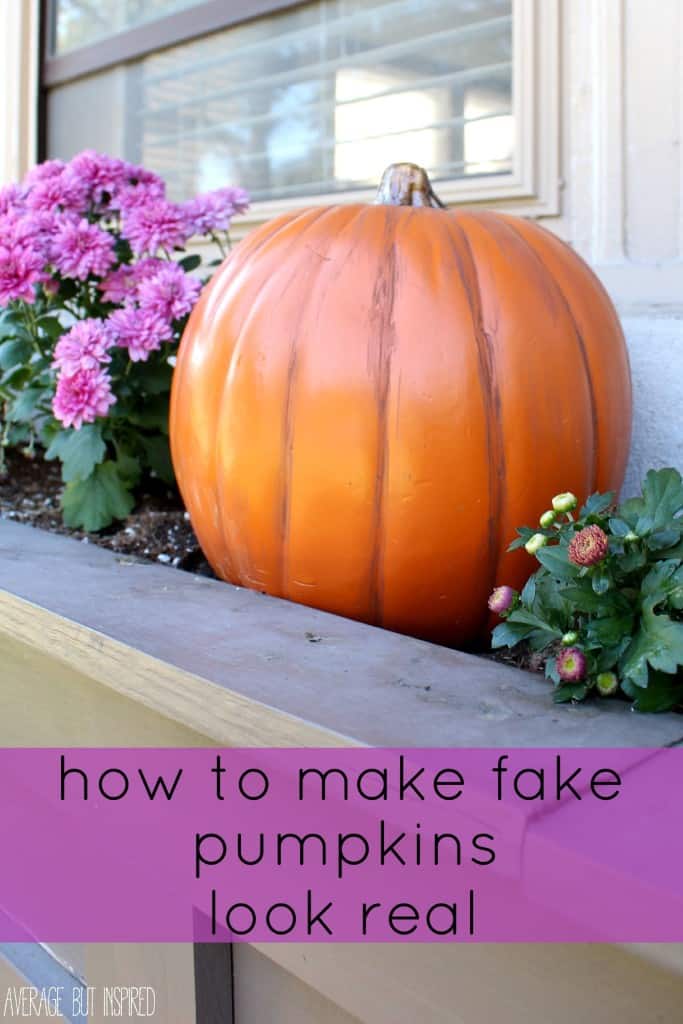 So before we begin, let's have a quick look at what a craft store pumpkin looks like. See what I mean about the modified basketball thing? It's like a bright orange ball with some grooves in it.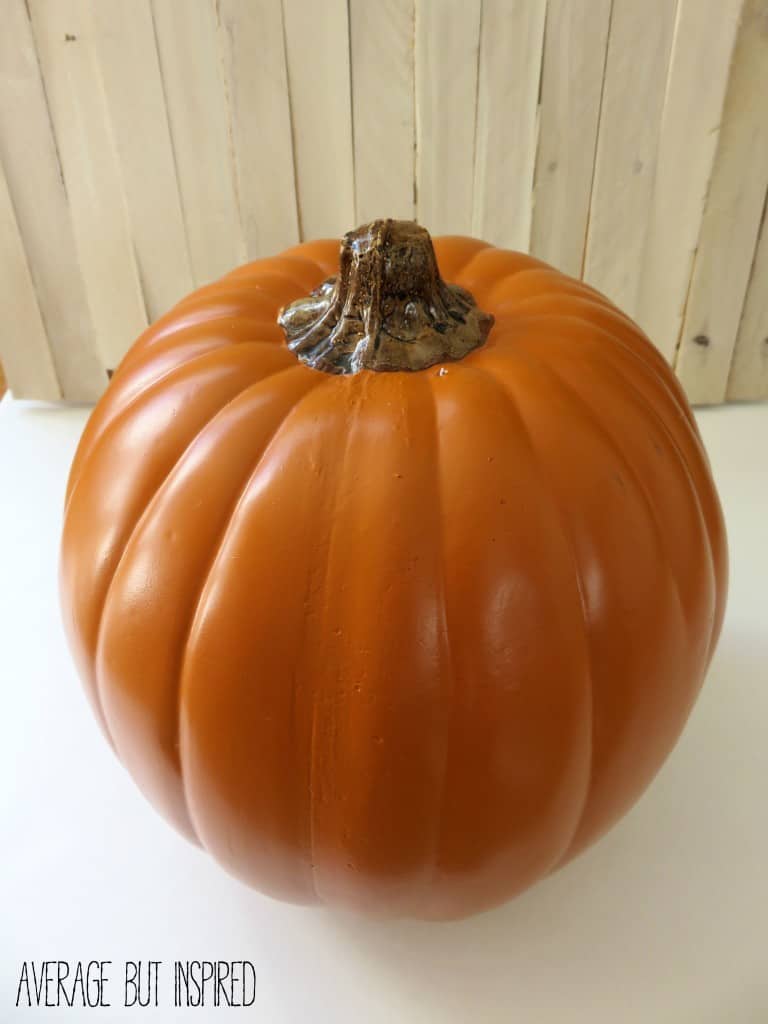 The good news is that it doesn't take long to get fake pumpkins looking more realistic. First, use a thin paintbrush to paint brown acrylic paint in some of the pumpkin's grooves.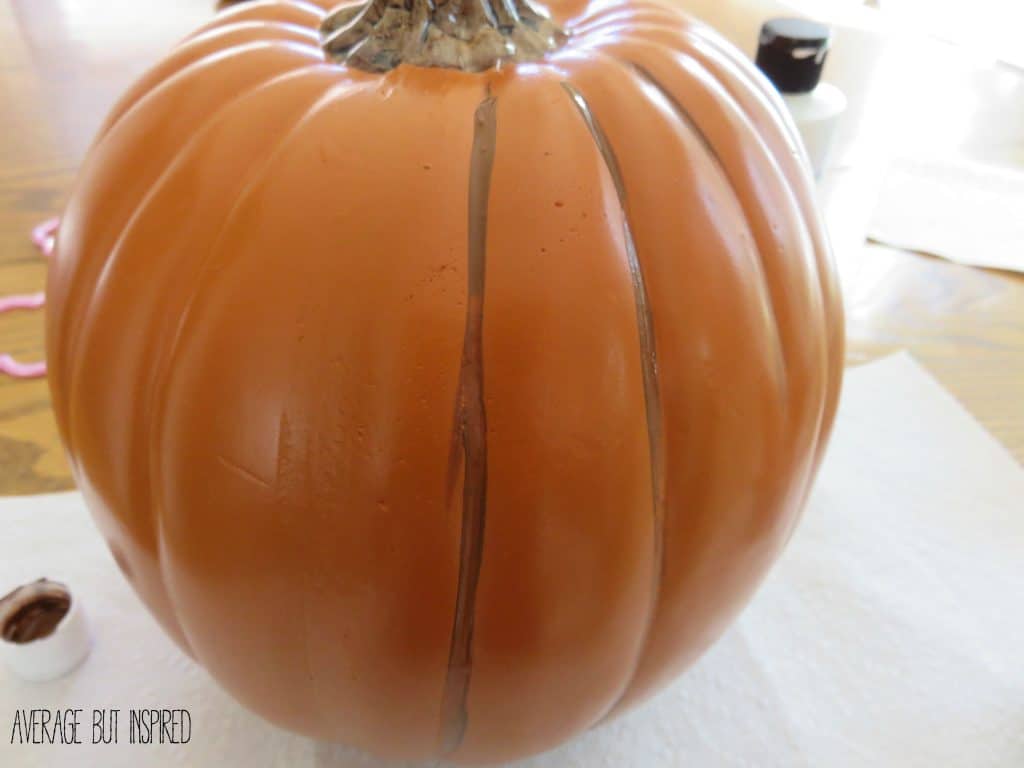 Let the paint sit for a few minutes (but not long enough to fully dry), and then use a paper towel or soft cloth to smudge the paint. It's good if it smears outside of the grooves, too. Once you've finished smearing a section, move to another section of the pumpkin and repeat the line painting/paint smearing process.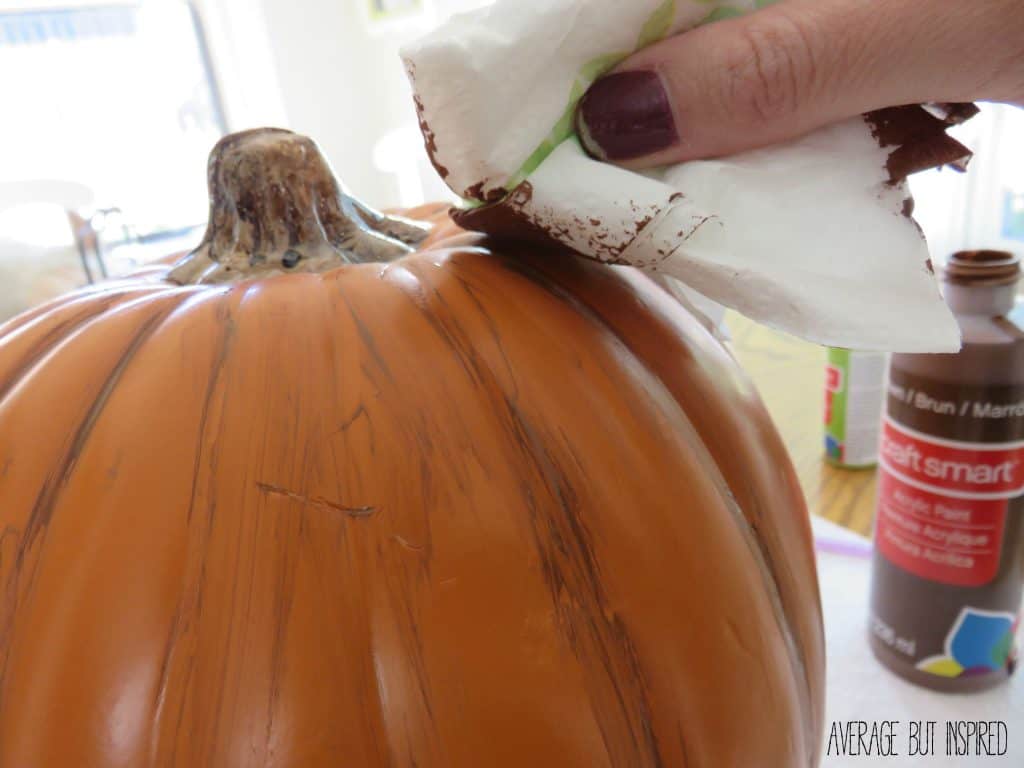 Once you've finished that part and the paint has dried, dot some more brown paint on spots that still look too "fresh." Pumpkins are dirty, people! Give these fake pumpkins what they want – fake dirt! Smear this paint just as you did the painted lines.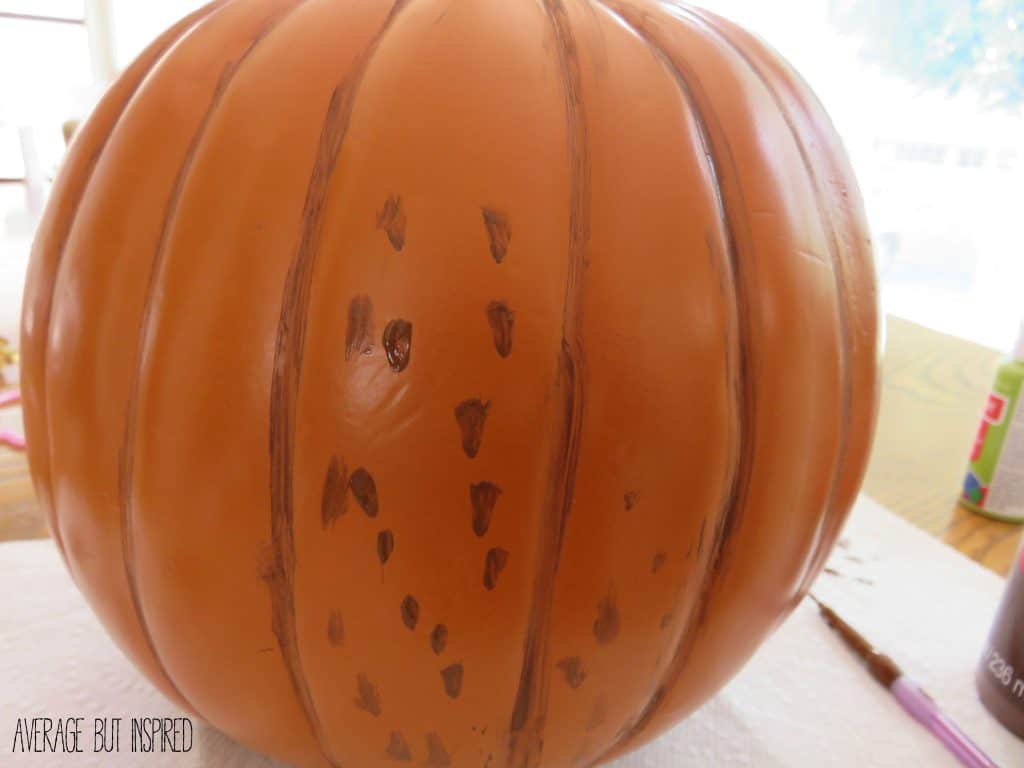 Finally, dot some green and cream acrylic paint around the top and bottom sides of the pumpkin. Remember, pumpkins are not solid orange. They have a lot of color variation, so this step helps make fake pumpkins look even more realistic! Let the paint sit for a couple of minutes and smear it around and blend it in, just as you did with the other steps.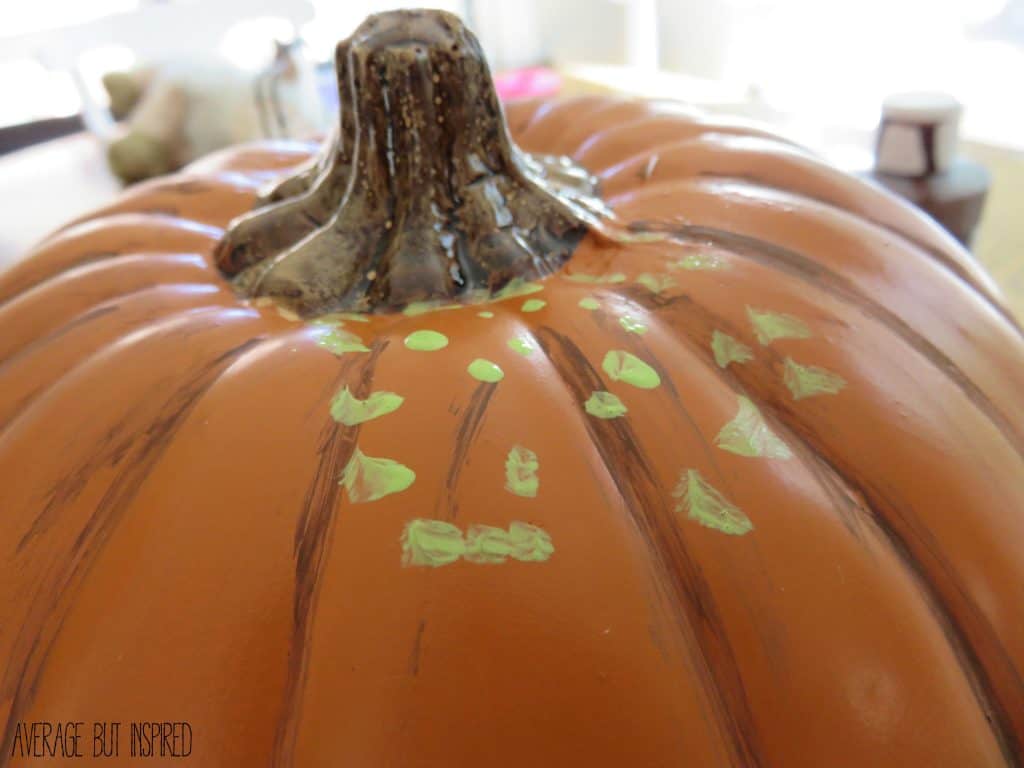 And there you have it – you now know how to make fake pumpkins look real!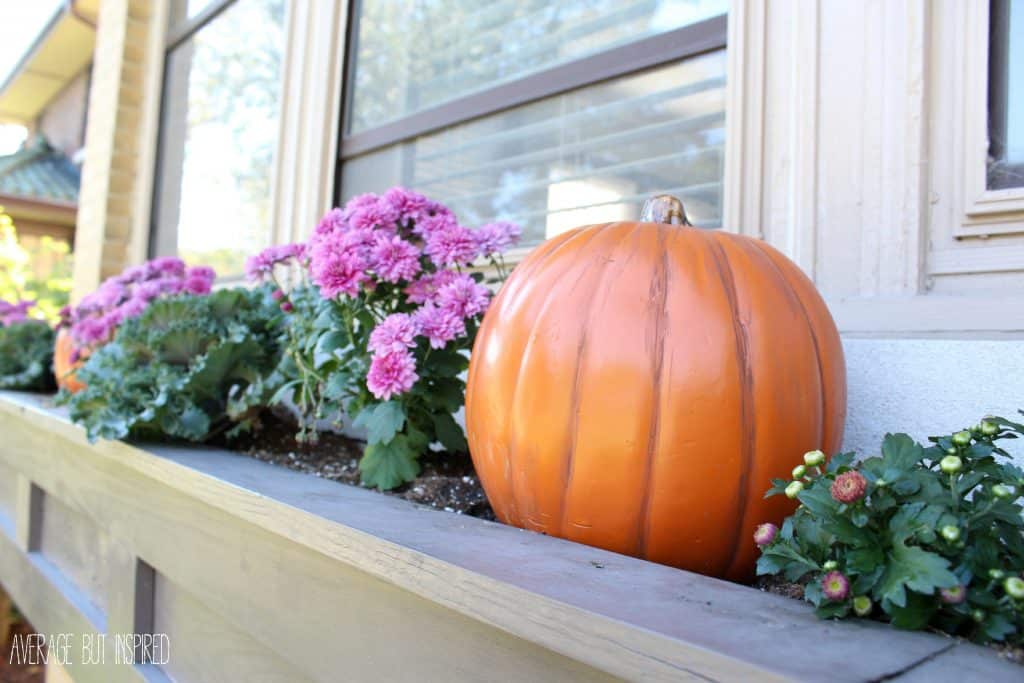 If you're using these outside in planters or window boxes, I have a great trick for you to keep the pumpkins in place! I cut a small slit in the bottom of each pumpkin and stuck a wood shim into the slit. Then I stuck the shim and pumpkin into the dirt. It works like a charm! They stay in place and don't blow away – even when it's really windy!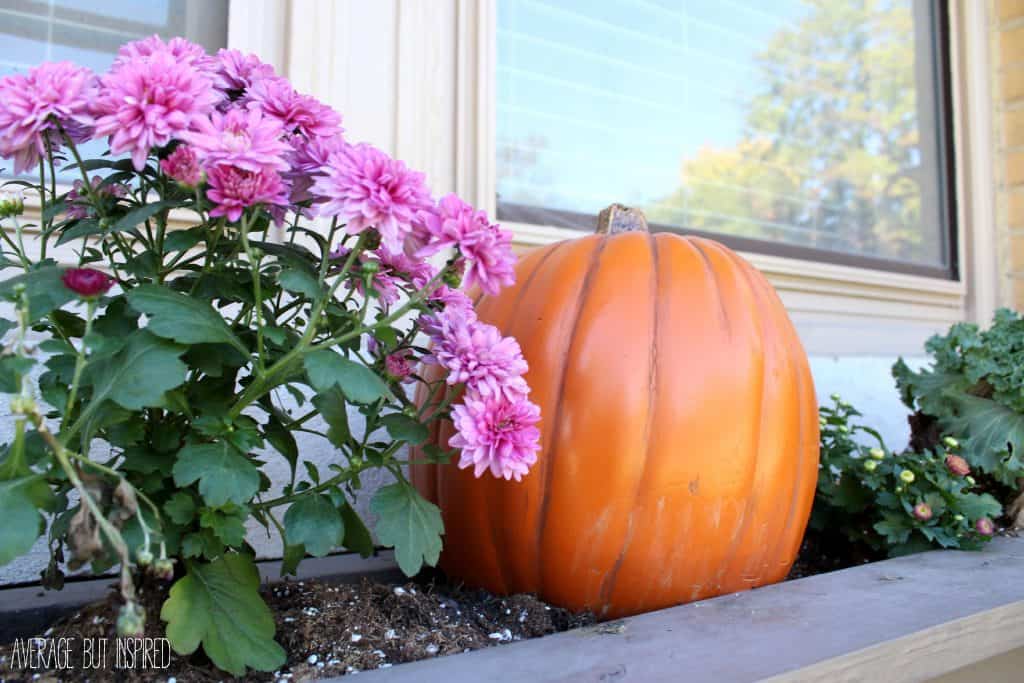 So what do you think? Will you be outsmarting the squirrels this year?
-Bre
I Bet You'll Like These Posts, Too!