Hello and welcome to Part 2 of my new series, Dollar Store-ganization, where I share tips and tricks for getting organized with products from the dollar store.  The goal of this series is to show that you don't have to spend a fortune to get your life in order!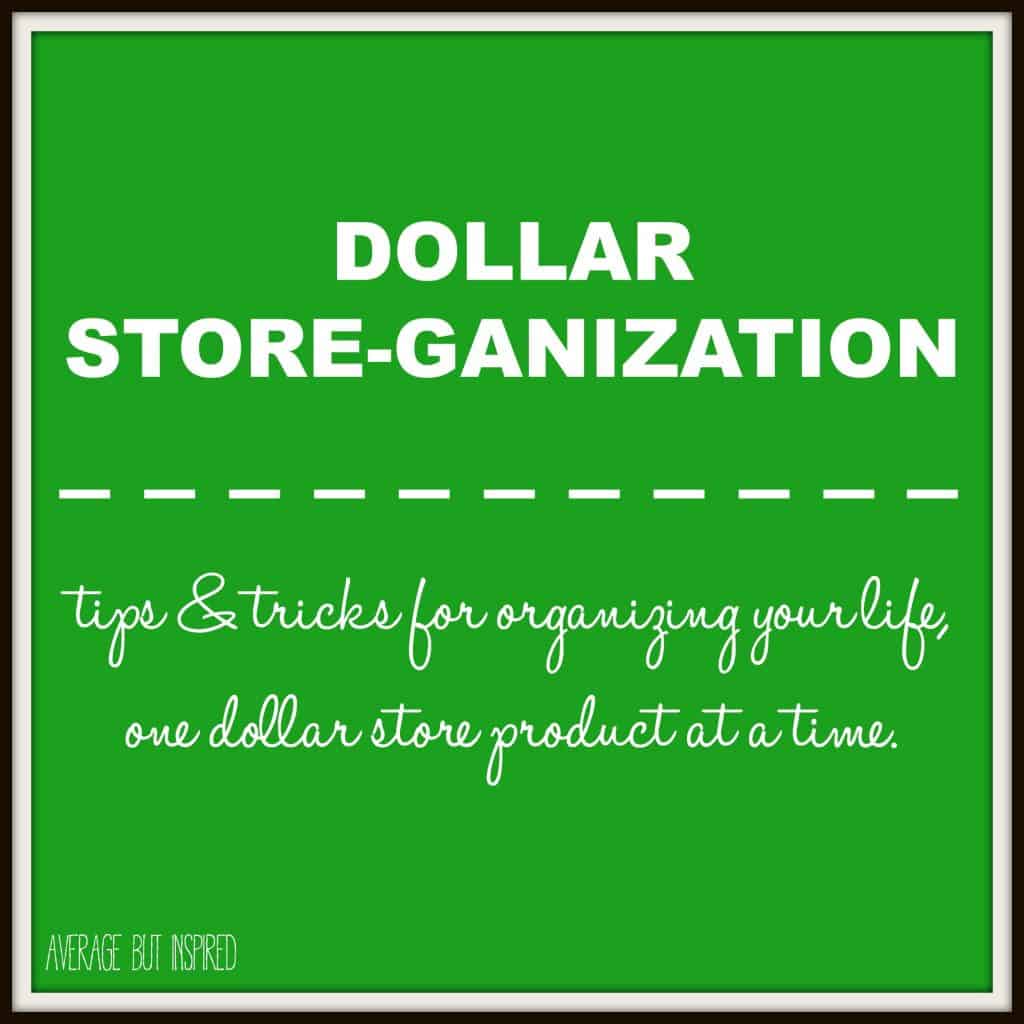 Last month I showed you how I whipped my closets into shape with dollar store plastic bins, and this month I've got some great ideas on how to get organized with dollar store mesh laundry bags!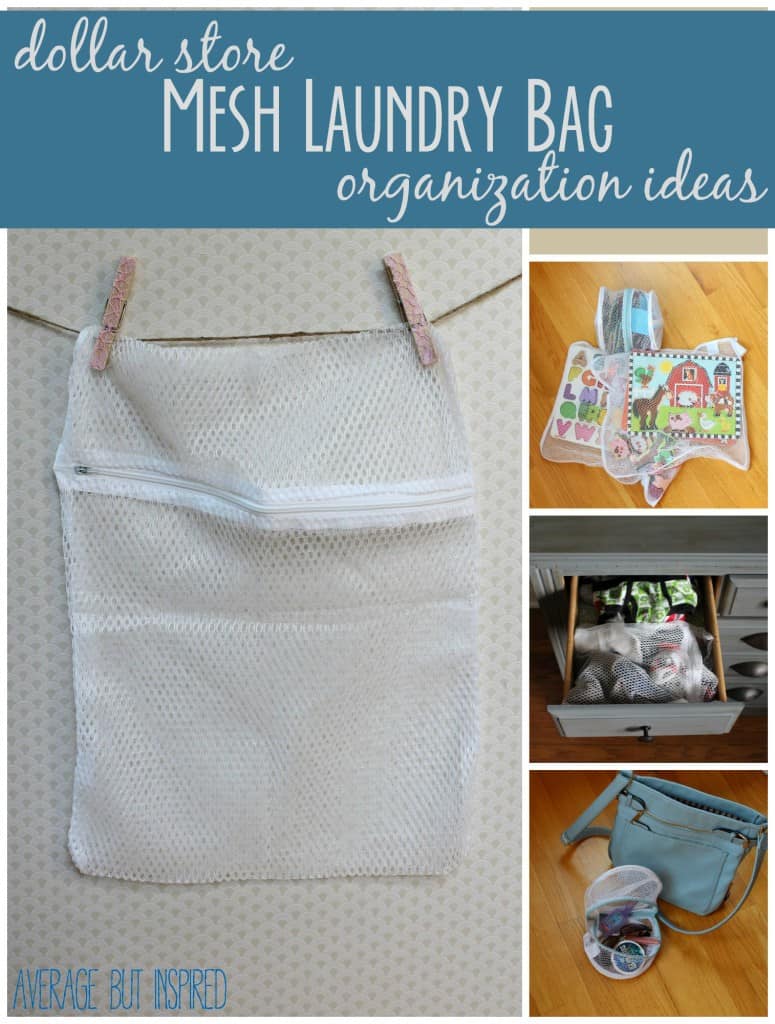 My dollar store currently has three packs of mesh laundry bags for $1. That's incredible! A couple of summers ago they had different shapes and sizes of bags, so you never know what you'll find.
I ADORE these bags for organizing because: (a) they're cheap; (b) they're washable if they get dirty (obviously); and (c) they're see-through so you can easily see the contents within.
I'm sure there are about a million things you can use them for, but here are some of my favorite mesh laundry bag organization ideas!
Puzzle Storage
Keep puzzle pieces together and easily accessible in mesh laundry bags!  This system has been working for my family for years!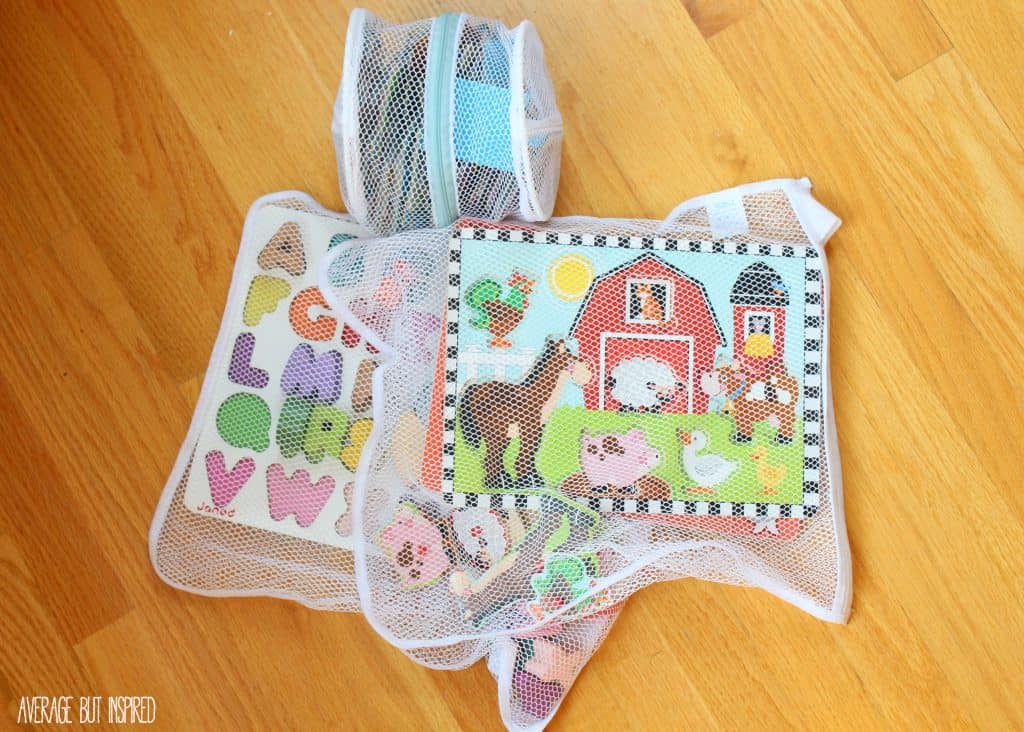 Winter Gear "Packets"
This is a new idea I'm going to test out this winter with my kids.  I plan to have them put their hats, mittens, scarves, etc. into a mesh laundry bag when they get home, and then put it in their designated drop zone area.  I hope this will keep their things together in one place, so that the next time they go to put them on they aren't hunting for a missing glove or hat, and costing me precious time!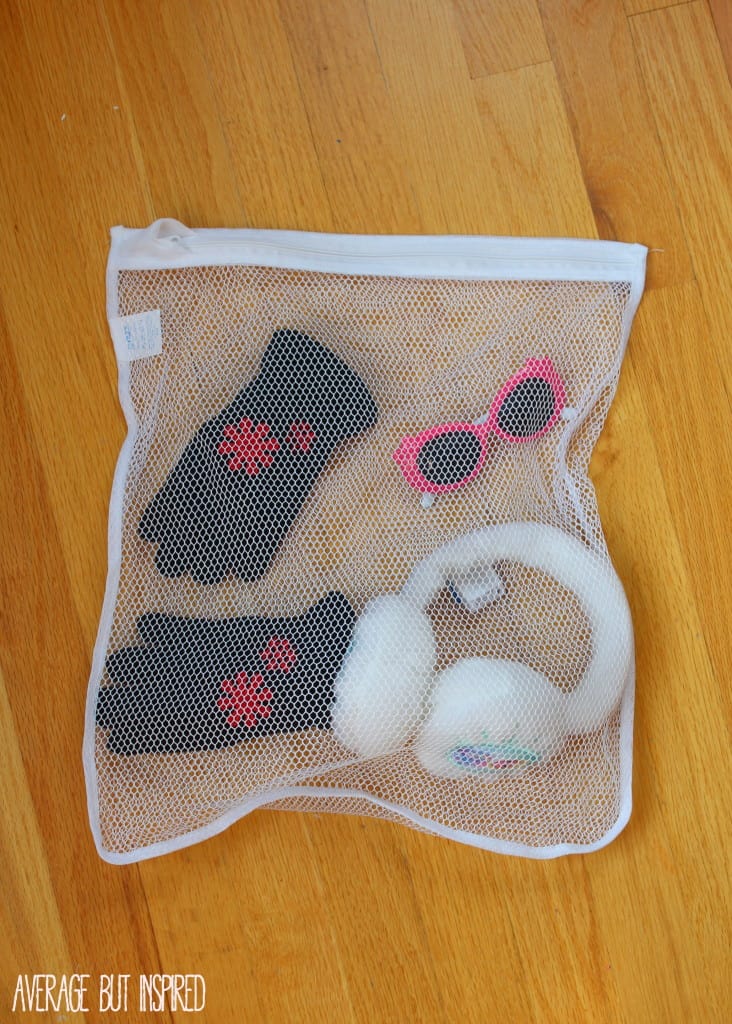 Bath Toy Storage
If mesh laundry bags aren't PERFECT for bath toys, I don't know what is!  Pop the bag on a 3M Command Hook in the tub and let the toys dry off in there when bath time is over.  If the bag starts to get slimy or gross, just toss it in the washing machine!  (And yes, real life – we have hideous yellow tile in my kids' bathroom.)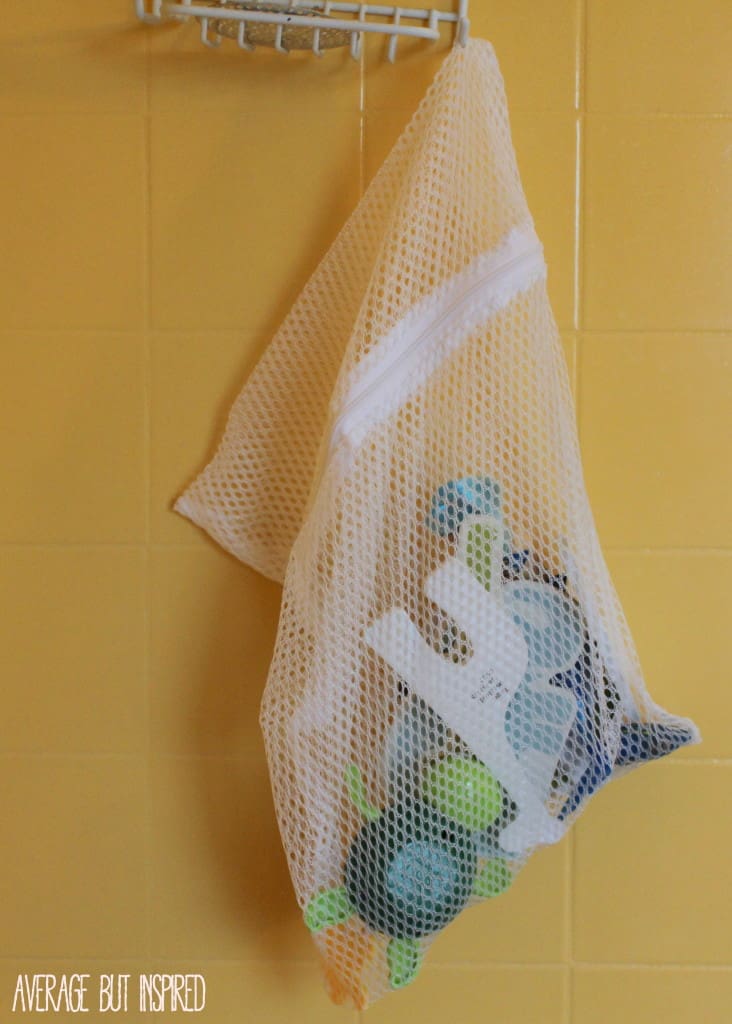 Socks (or Unmentionables)
If your socks share drawer space with anything else, things can get out of hand pretty quickly.  Especially if it's a small drawer.  Segregating them with a mesh bag is an easy way to keep things tidy!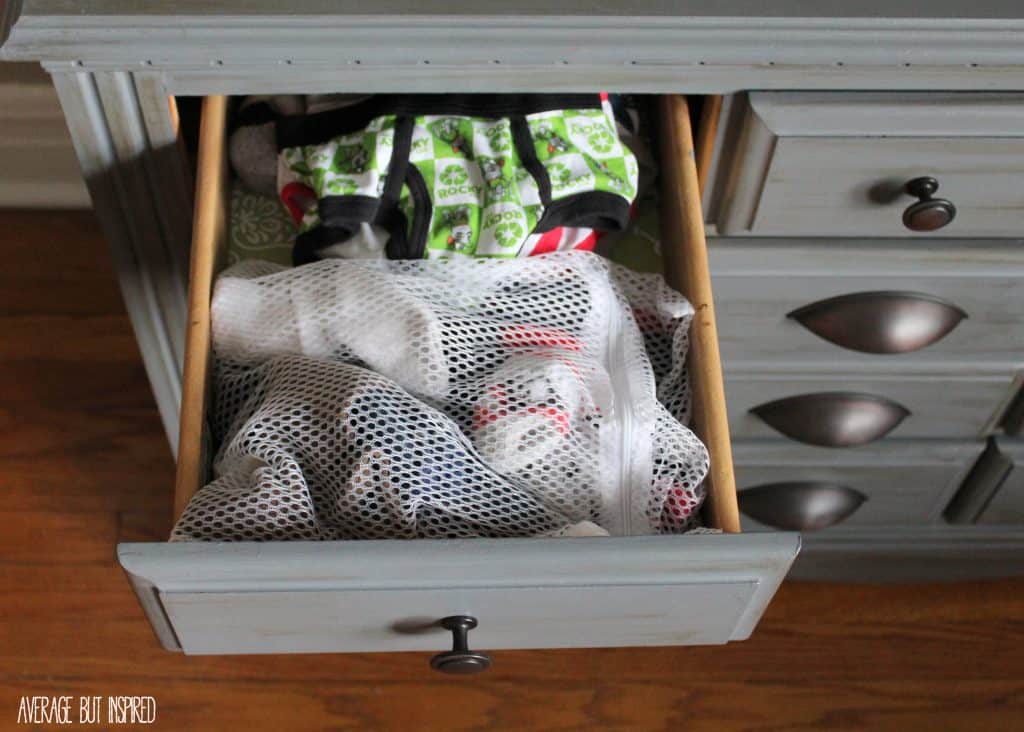 Food Packets
I don't know about you, but I'm constantly "losing" food packets (like onion soup mix, Italian dressing mix, taco seasoning), in my pantry.  They fall down to a different shelf or something – I don't know.  Putting them in their own special container helps mitigate this problem!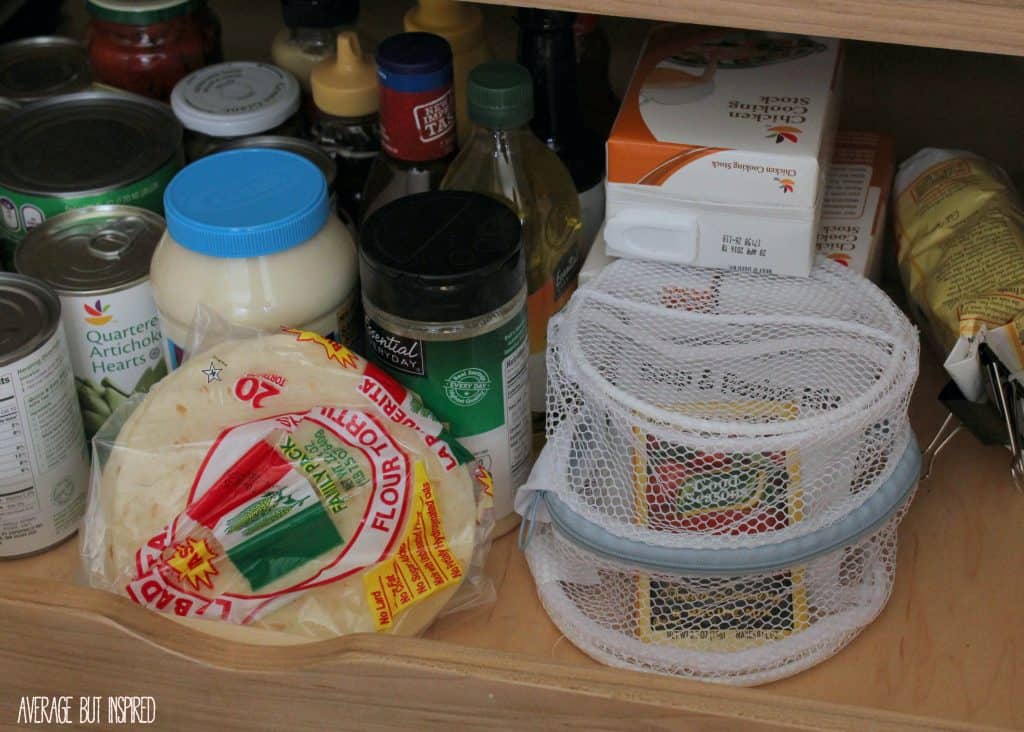 Purse Items
If you are like me, you carry 12 million things around in your purse.  Little pouches are great for corralling things like lipstick, mints, sunglasses, etc., but they're not see-through!  Tiny mesh laundry bags are perfect for inside a dark purse because you can easily spot what's in there and grab your necessities in a hurry!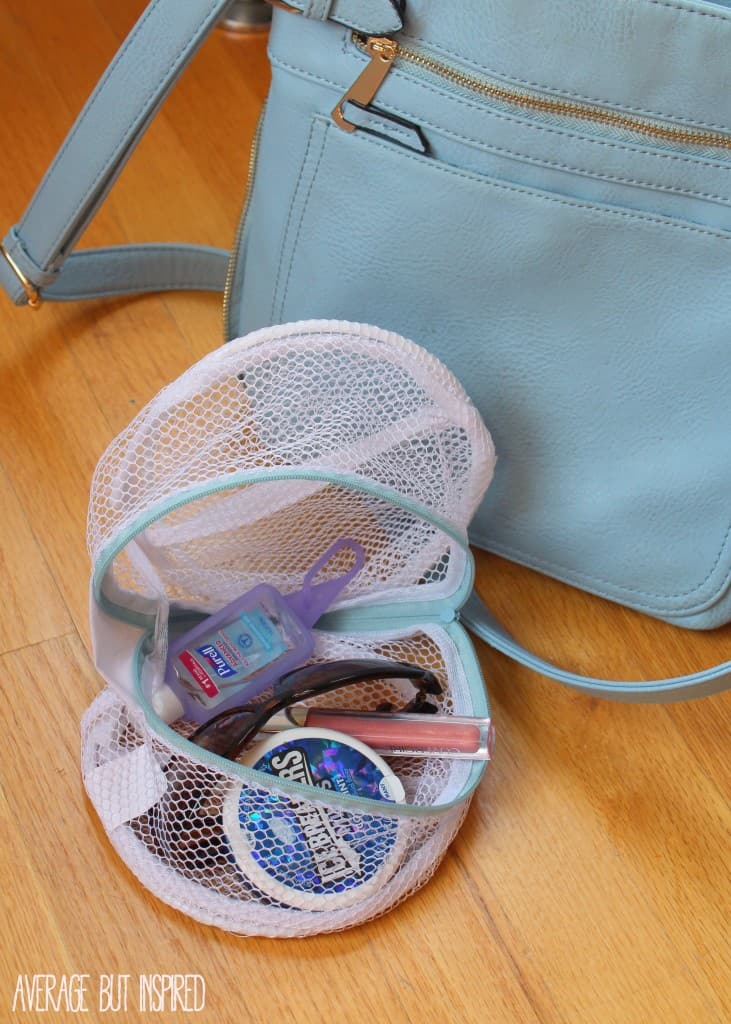 Reusable Food Container Lid Storage
When I'm trying to clean up the kitchen, there's nothing I hate more than being unable to quickly find the lids to my reusable food containers.  Inevitably the lids are nowhere to be found, or are not with their proper containers, and I spend a ton of time trying to find them.  Keeping them in their own mesh laundry bags will keep them together and eliminate the "where is the lid?!?" problem!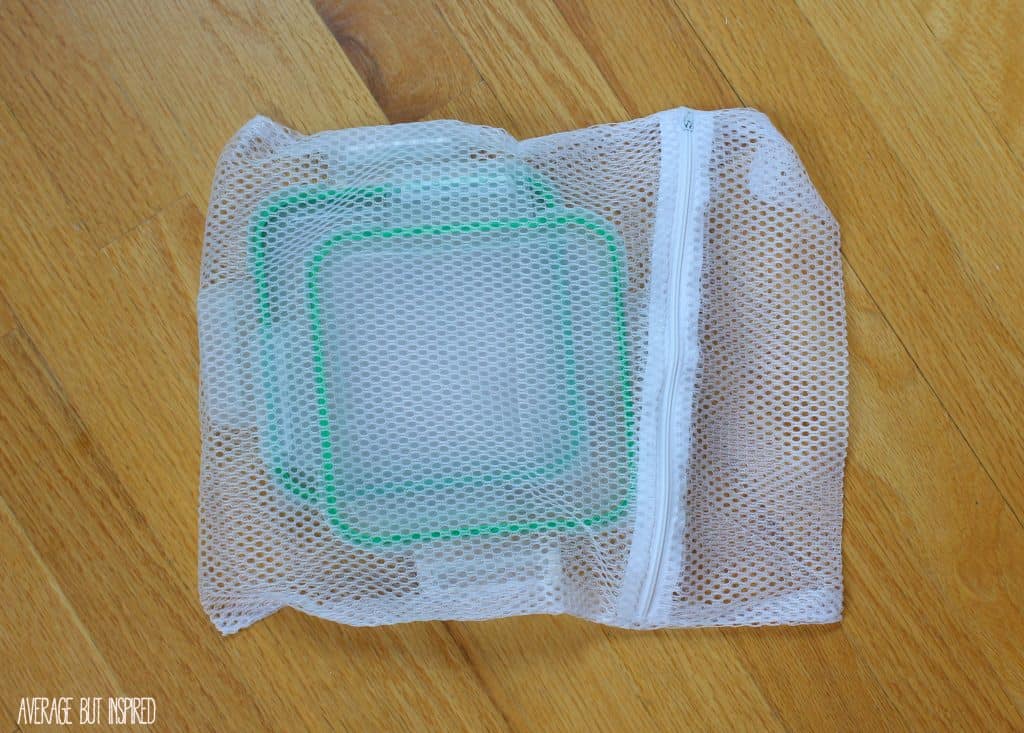 I'm sure there are lots of other wonderful organization uses for mesh laundry bags.  If you can think of any, please tell me about them in the comments below!  I may update this post to include your idea – giving you credit, of course!
Thanks for stopping by and make sure to come back for future Dollar Store-ganization ideas!  And if you enjoyed this post, please "pin it" to help share these ideas!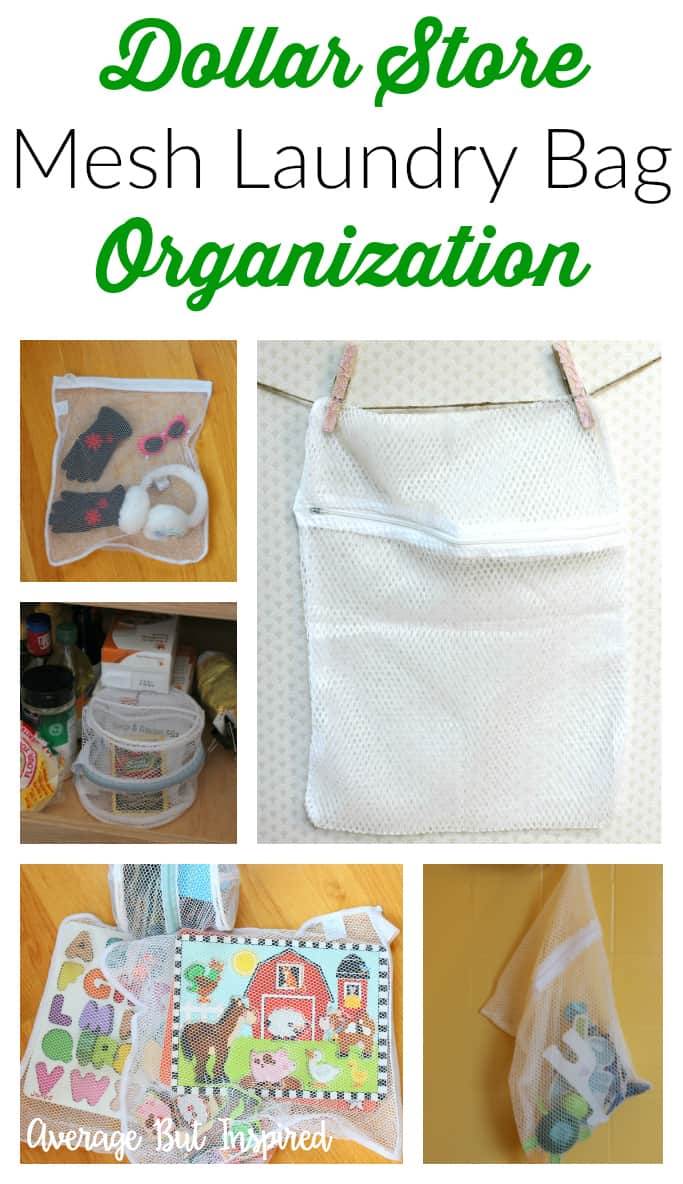 -Bre