So the other day I was aimlessly wandering the aisles of Home Depot, looking for nothing in particular.  (Do you ever do that?  They have some cool stuff there!)  I happened upon these little wood trim corner blocks that people typically use to fancy up their doorways.  I snagged a few of them in various sizes and knew they'd make the perfect pumpkins!  Have you ever seen wood trim corner block pumpkins before?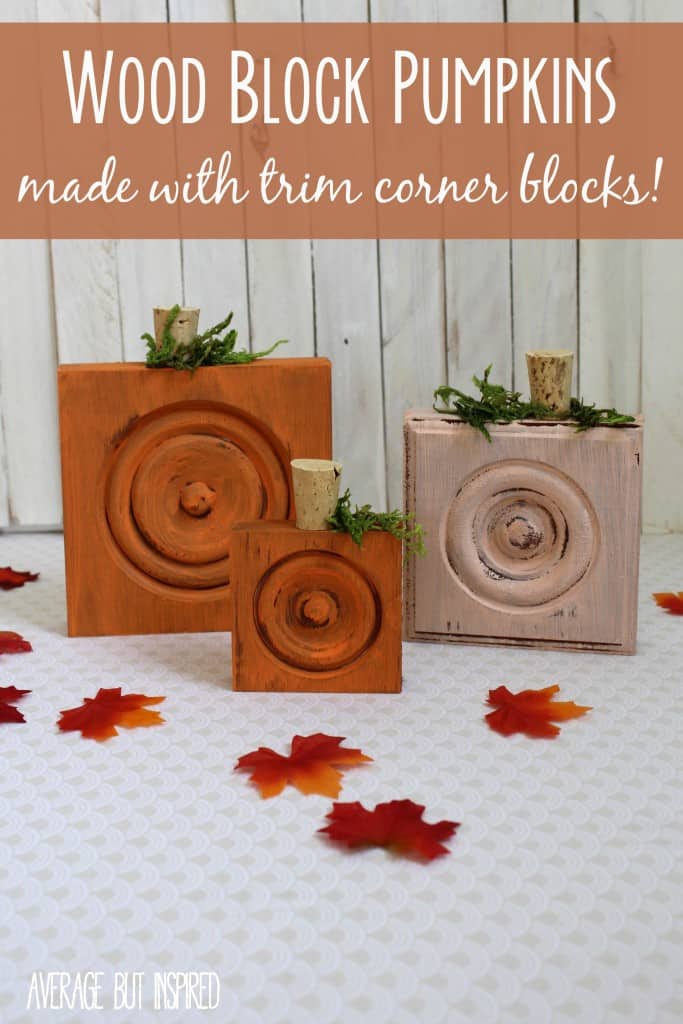 I think these little guys turned out SO cute!  Maybe I'm crazy, but I just love that they're a little different than your typical fall decor!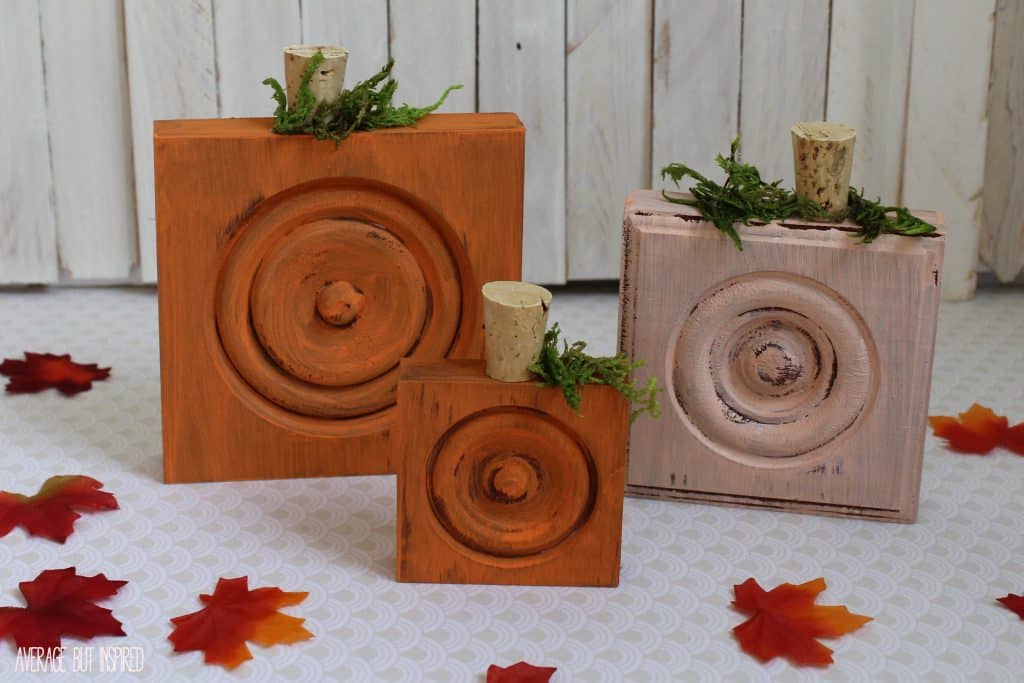 Wood Trim Corner Block Pumpkins Supply List
Some of these links are affiliate links.  To read my complete disclosure policy, please click here.
Brown, orange, and cream acrylic paint
How to Make Wood Trim Corner Block Pumpkins
So guys, I've typed out this tutorial in typical fashion.  But I'm also trying something new and exciting for this post – – I created a short VIDEO TUTORIAL that shows you exactly how to make this project!  I've posted it on my Facebook page, so if you'd like to watch it, please click here!  
If you're taking the old-school route on directions (which is great, too!), here's what you need to do!  First, apply a light coat of brown paint to the corner block.  If you're impatient, use a hairdryer to speed up the paint drying process.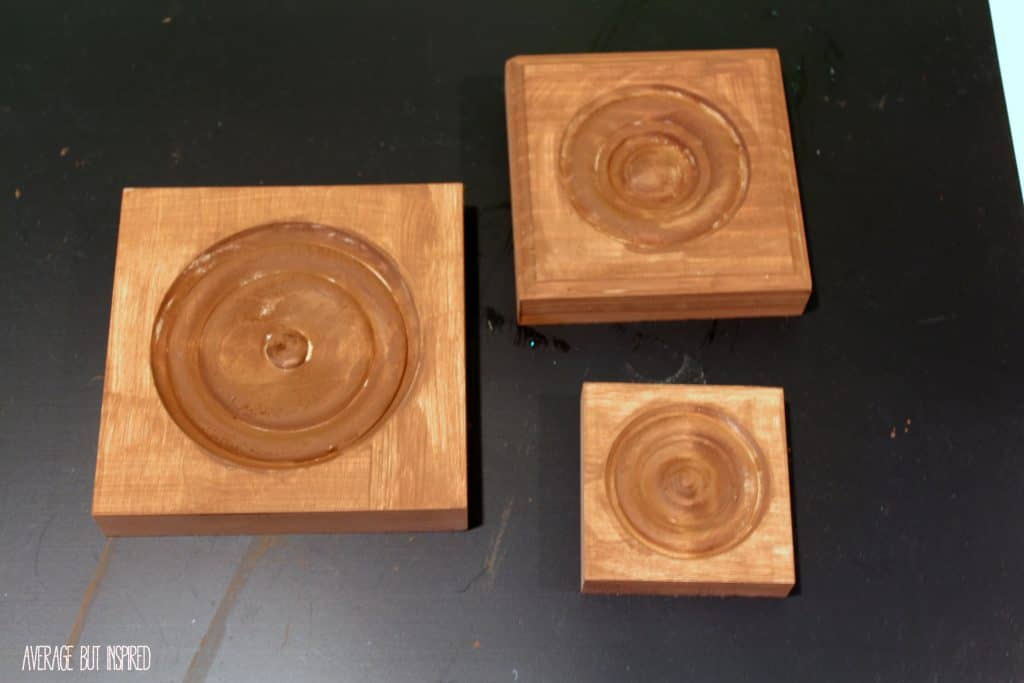 Next, apply a brushy coat of orange paint to the corner block.  I added a little cream paint to my orange paint because it was SO bright, but feel free to mix your colors however you like!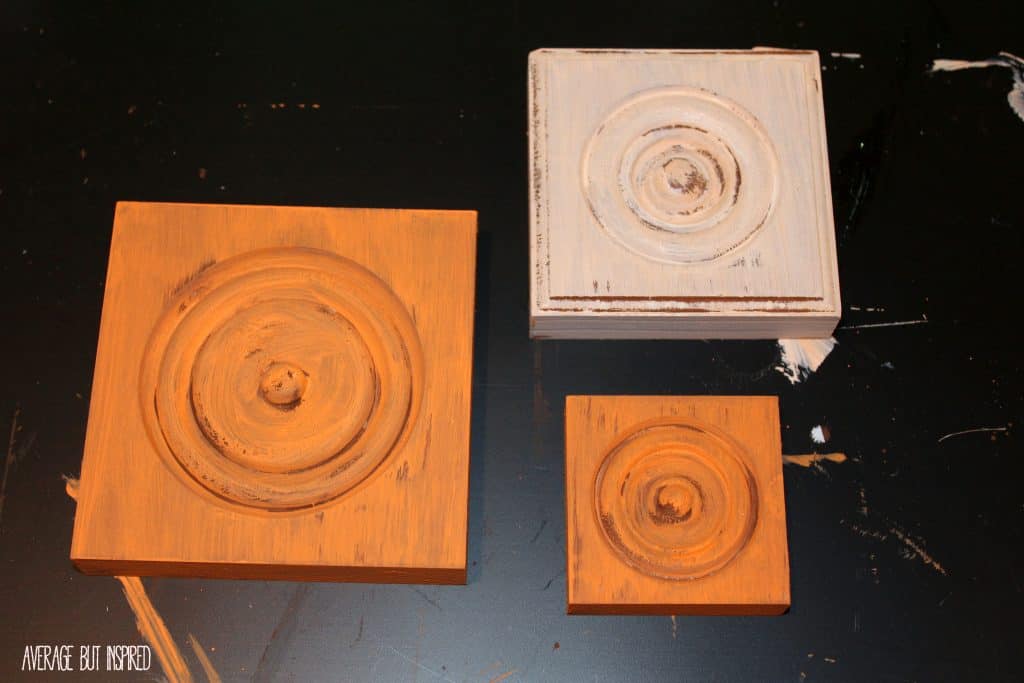 Once the corner block has fully dried, apply a thin coat of wood glue to the bottom of the cork.  Glue the cork to the top of the wood block.  Finally, add a little more wood glue to the top of the wood block and stick some moss on top of the glue.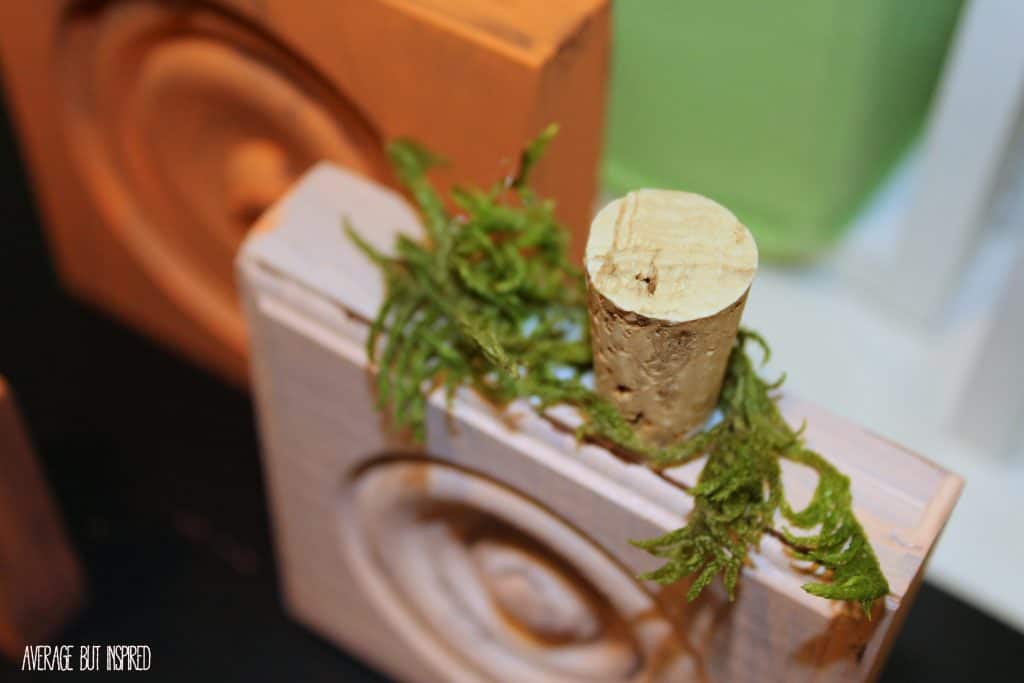 How EASY is that?  Whip these up for yourself and your friends!  Pronto!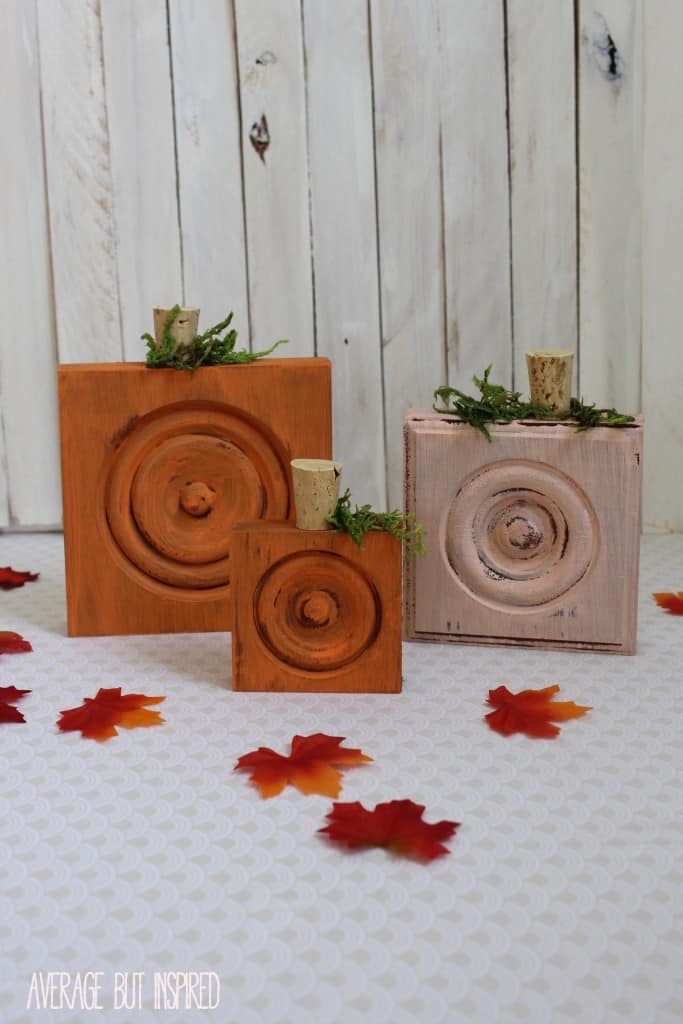 What other fun things can you think of to make with wood corner blocks?
-Bre