This shop has been compensated by Collective Bias, Inc. and its advertiser. All opinions are mine alone. #MakeItMerrier #CollectiveBias
"Oh!  Oh, kids!  Santa definitely came to our house last night.  Wait until you see what's under this tree!"
I remember those words like they were spoken yesterday.  Sitting at the top of the stairs, my brother, sister and I would wait anxiously to run down and see all of the beautifully-wrapped packages that were just waiting to be torn open.
But first we had to wait there on those stairs – gifts out of sight and our anticipation building as my dad gathered trash bags (poor guy always had trash duty – but I think it was a job he relished), and turned on the holiday cassettes (or cd's as we got older), and my mom made the coffee.  Once the aroma started to waft up the staircase, we knew it was almost time for the best morning of the year to begin.
When we got the go-ahead, we bounded down the stairs with enthusiasm unlike any other.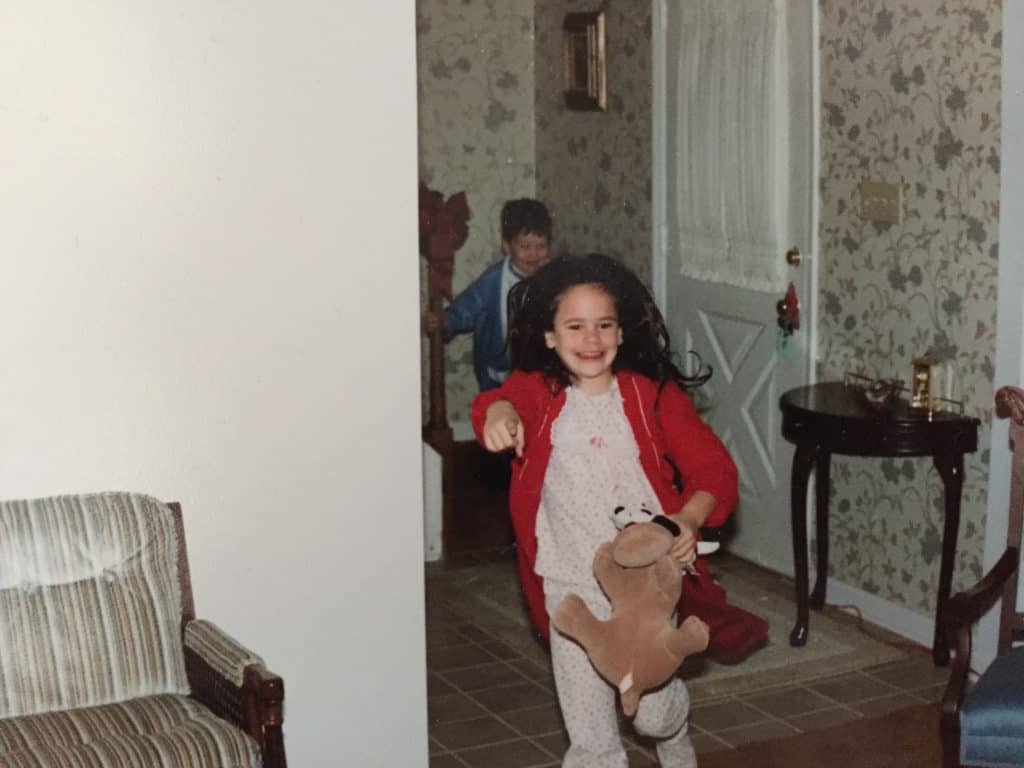 Yes, that's me (and my Pound Puppy).  I'm probably seven years old in that photo.  Of course I can't remember what I got for Christmas that year, but I can remember the build up to it clearly.  The sights, the sounds, and the smells – all of them forming the basis of family traditions I carry forward with my own family today. Most of those traditions start as soon as Thanksgiving has passed.  We decorate the tree together, read our ever-growing collection of holiday books (almost always with a cup of coffee or cocoa nearby), and drive around looking at the beautiful lights and decorations that brighten up the dark Chicago winter.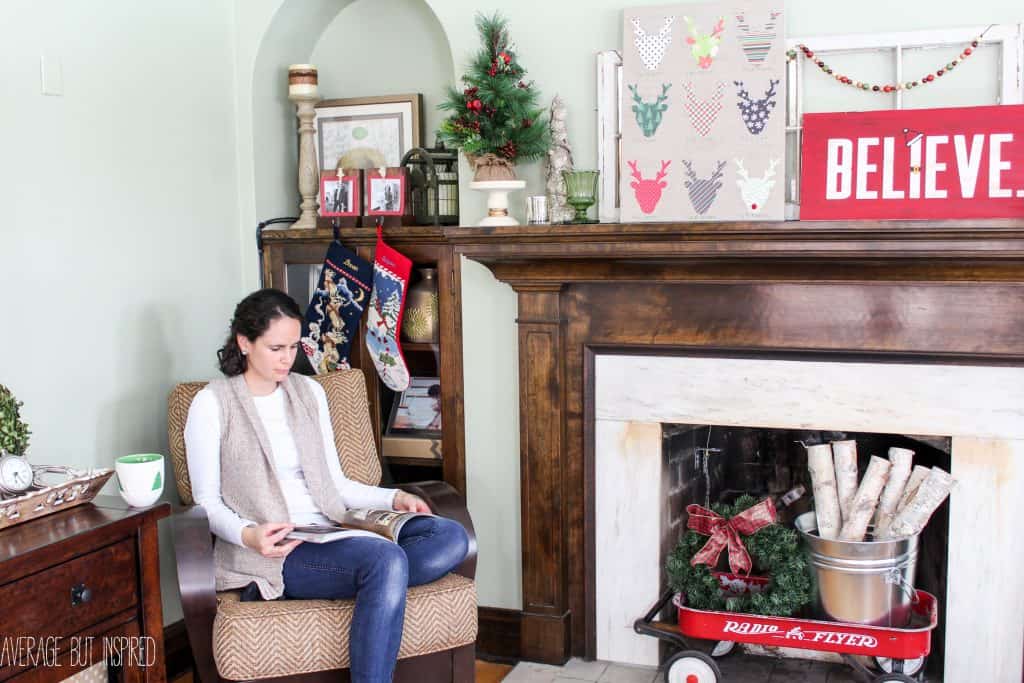 All season long we find ways to be together and to enjoy our family and home.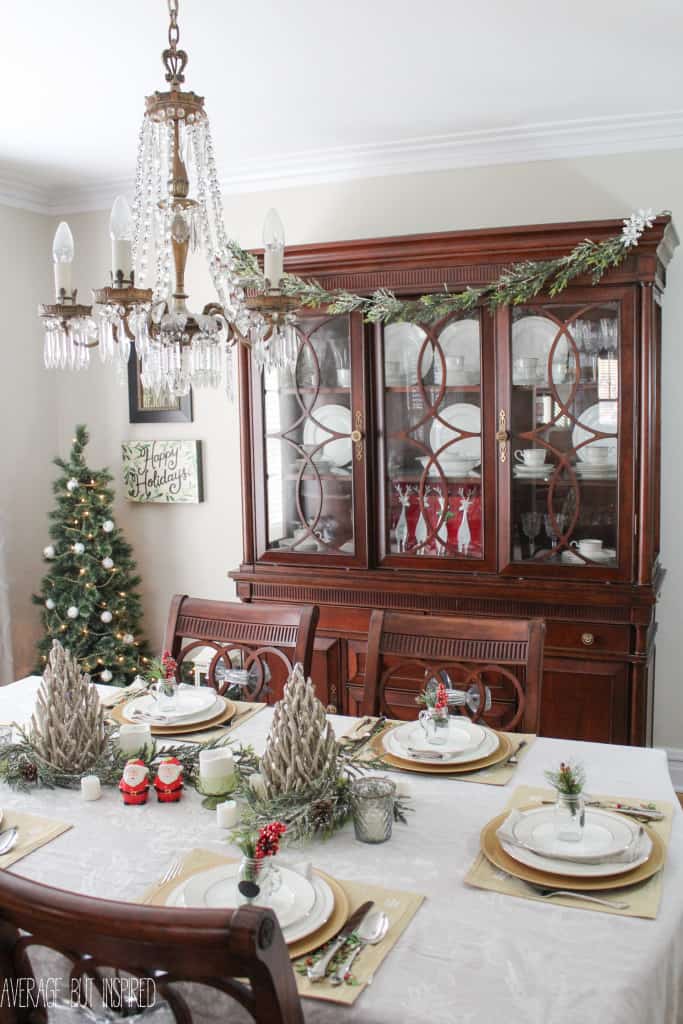 And on Christmas morning, my husband and I now do many of the same things that my mom and dad did back when I was so young.  (Although now we're streaming our Christmas carols wirelessly – something they never would have imagined possible!)  Once the coffee maker signals it's finished making the energy we'll need to keep up with our kids that day, we fill our Christmas mugs and bring them down for the fun to begin.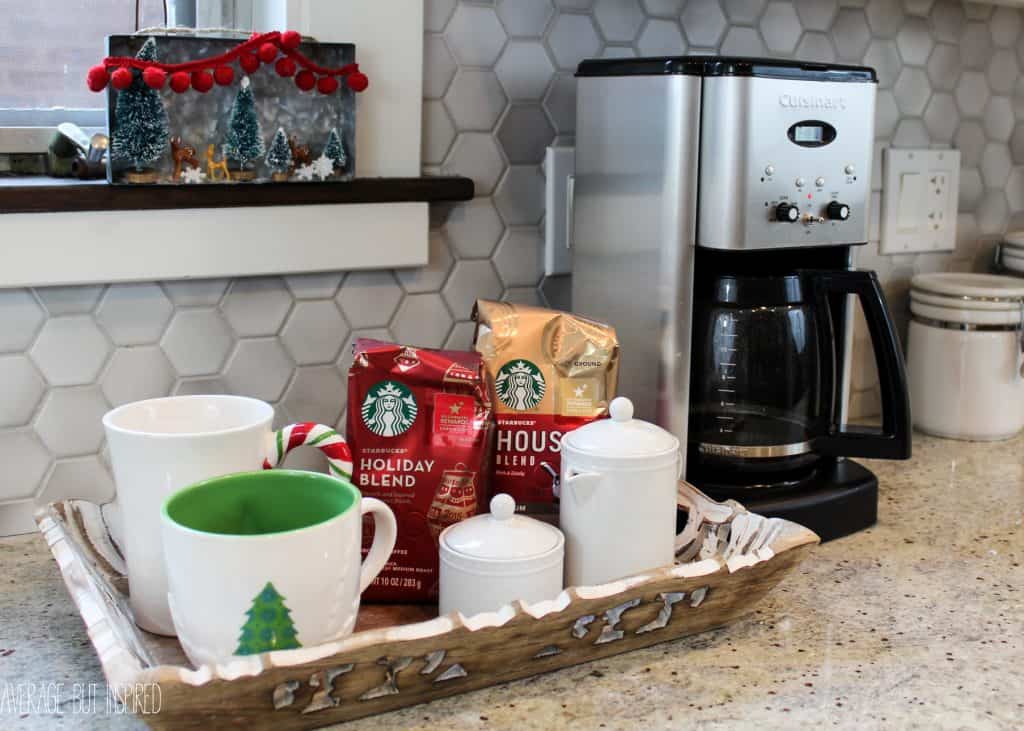 I imagine that once my children are grown and raising families of their own, they will cherish the Christmas traditions of our family the way I cherish those that my mom and dad established when I was a child.
One way that I like to share the family traditions that are so important to me is by giving coffee-related presents to special people in my family's life.  People like teachers, crossing guards, hairstylists, postal workers, dog walkers, etc.  I love making up lots of no-sew coffee sleeves and incorporating them into wonderfully adorable (and delicious) gifts that are always appreciated.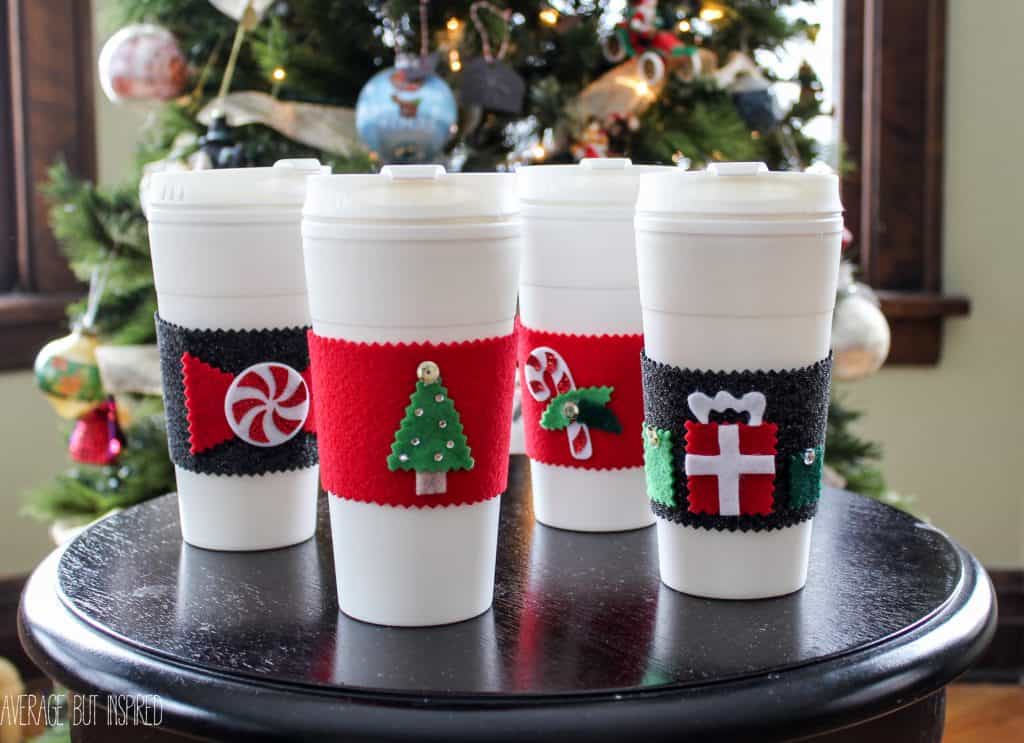 To make these no-sew coffee sleeves you only need a few basic supplies – all of which are available at any craft store.
Coffee sleeve template (which you can download here)
Stiffened felt sheets in colors of your choice
Craft (acrylic) felt sheets in colors of your choice
Optional: felt stickers (these are often available in holiday themes)
Velcro dots
Optional: pinking shears
Fabric scissors (the sharper the better)
Hot glue gun and hot glue
Pins
Optional: embellishments like rhinestones, ribbon, buttons, etc.
First, print the coffee sleeve template.  Cut it out and pin it to a piece of stiffened felt.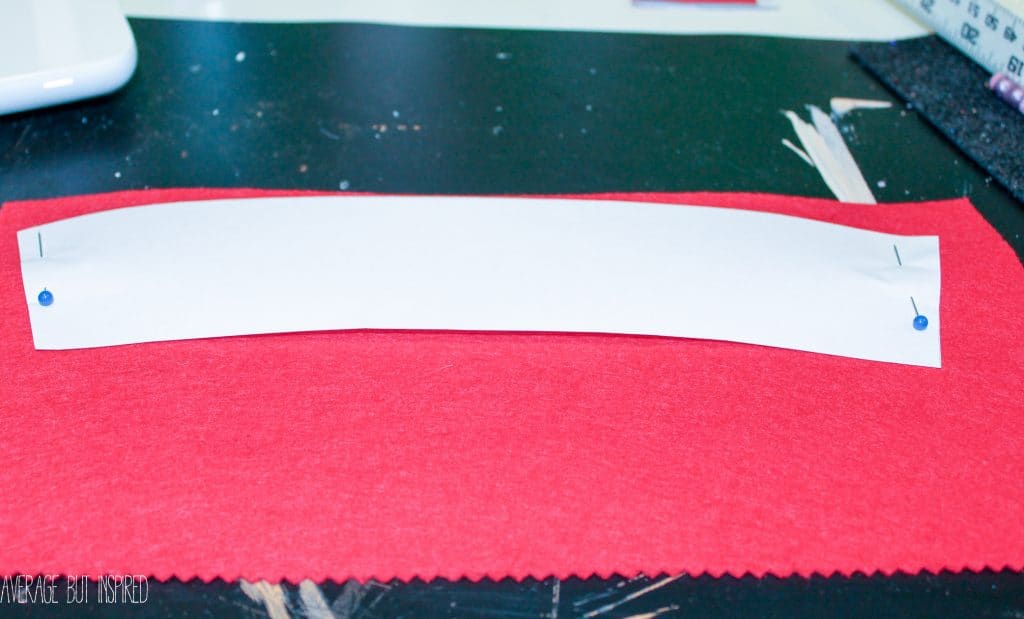 Next, using the pinking shears (if you want a zig zag edge), cut around the coffee sleeve template.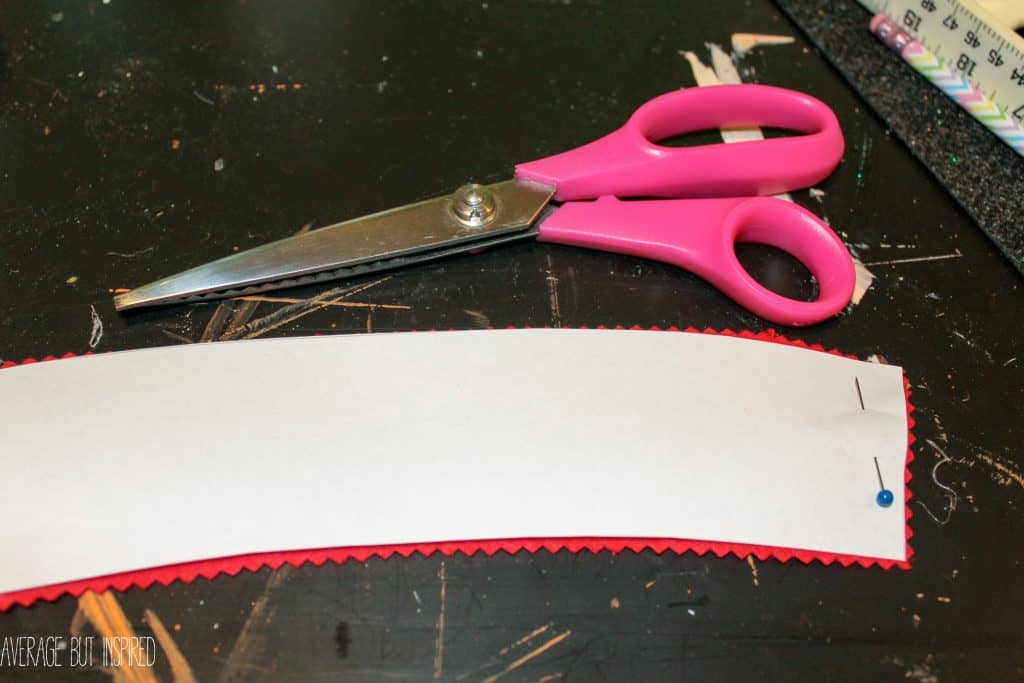 Now for the fun part – plan out your coffee sleeve embellishments! Since mine are holiday gifts, I made them holiday themed with candy canes, presents, Christmas trees, and more! I used a mix of premade felt stickers and hand-cut felt for my designs.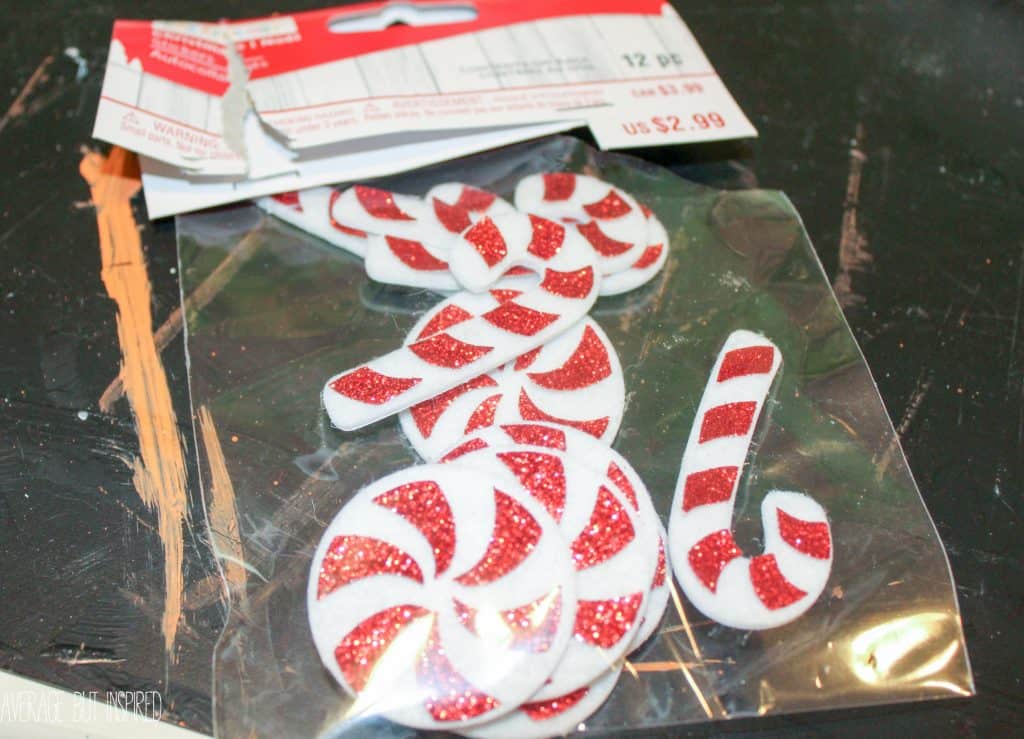 Here's a tip: the sharper your scissors, the better. Dull scissors do not cut felt well at all!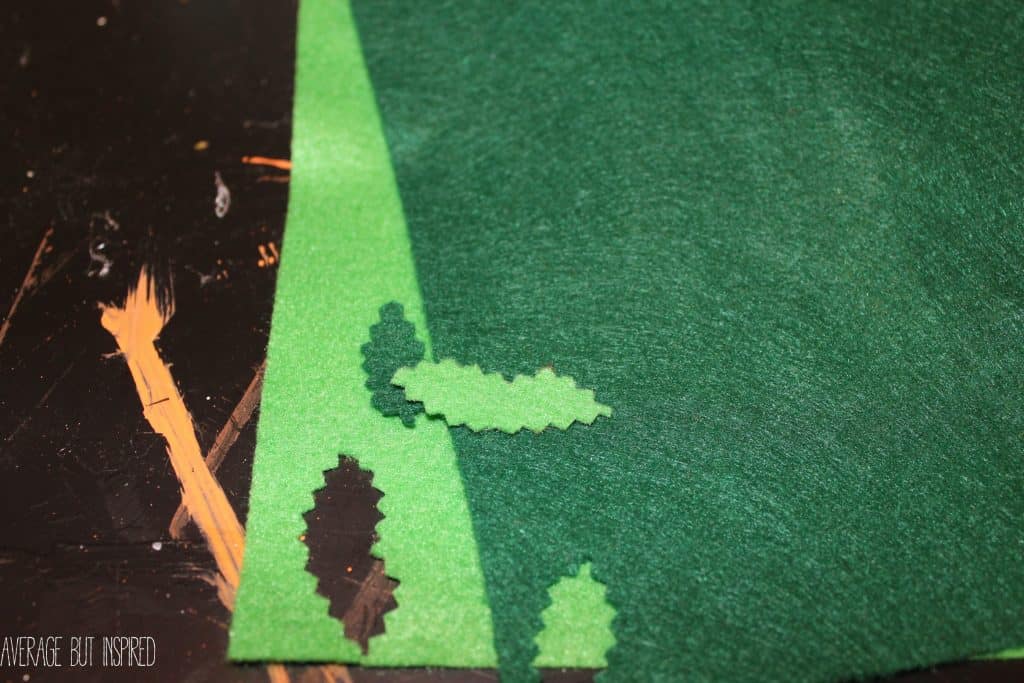 Hot glue the designs and any embellishments to the middle front of the coffee sleeve. Next, hot glue one Velcro dot to the right front edge of the coffee sleeve.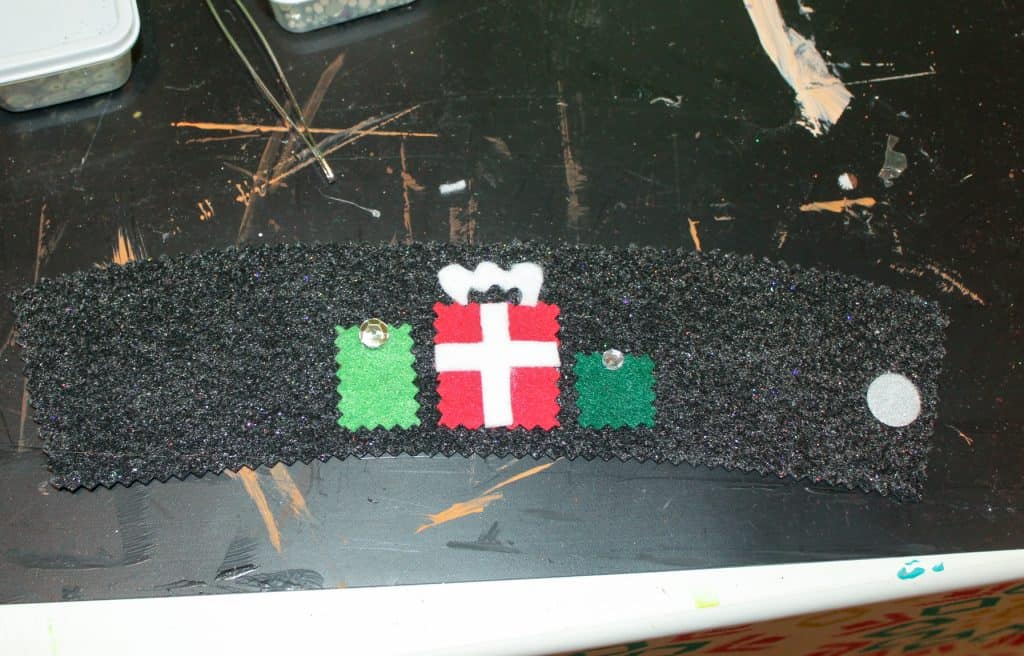 Attach the other Velcro dot to the one that is already glued down. Put some hot glue on the smooth side of that Velcro dot, and fold the coffee sleeve around to attach it to the inner left edge of the coffee sleeve.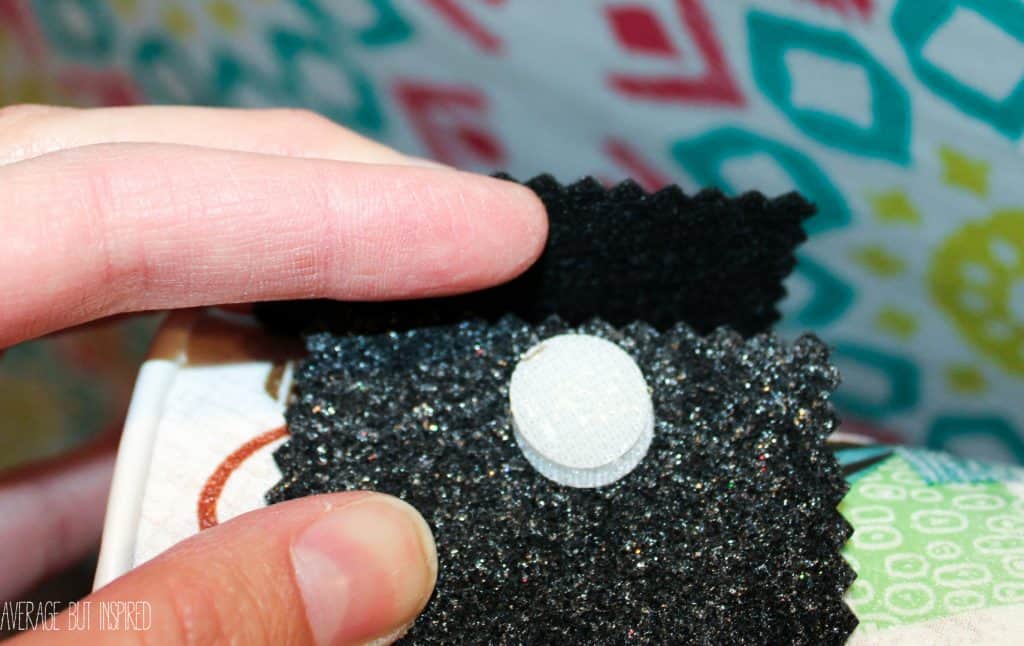 And then you're finished!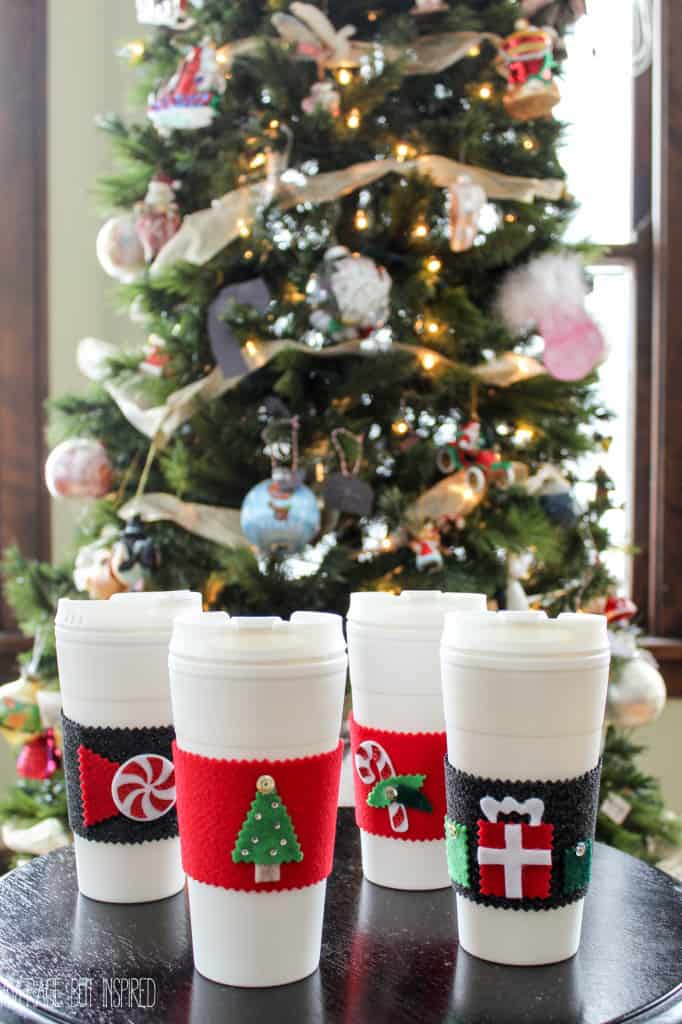 These coffee sleeves make a perfect gift with a reusable to-go mug and some delicious Starbucks beverages, like their coffees or cocoas.  You may even want to keep one for yourself (hey – you wouldn't want to spill while opening presents, right?)
I love that I am able to share some of my family's holiday traditions with a simple gift.  How will you do the same with Starbucks this season?  

-Bre