I was lucky enough (?) to get a weird little dresser / nightstand on a local resale website for $10. From the posted photos it looked really cute! But once I actually got it home, I found that it had strange holes all over it, was missing trim from the right side, and was filled with cat hair and other strange substances. Short story – it was gross.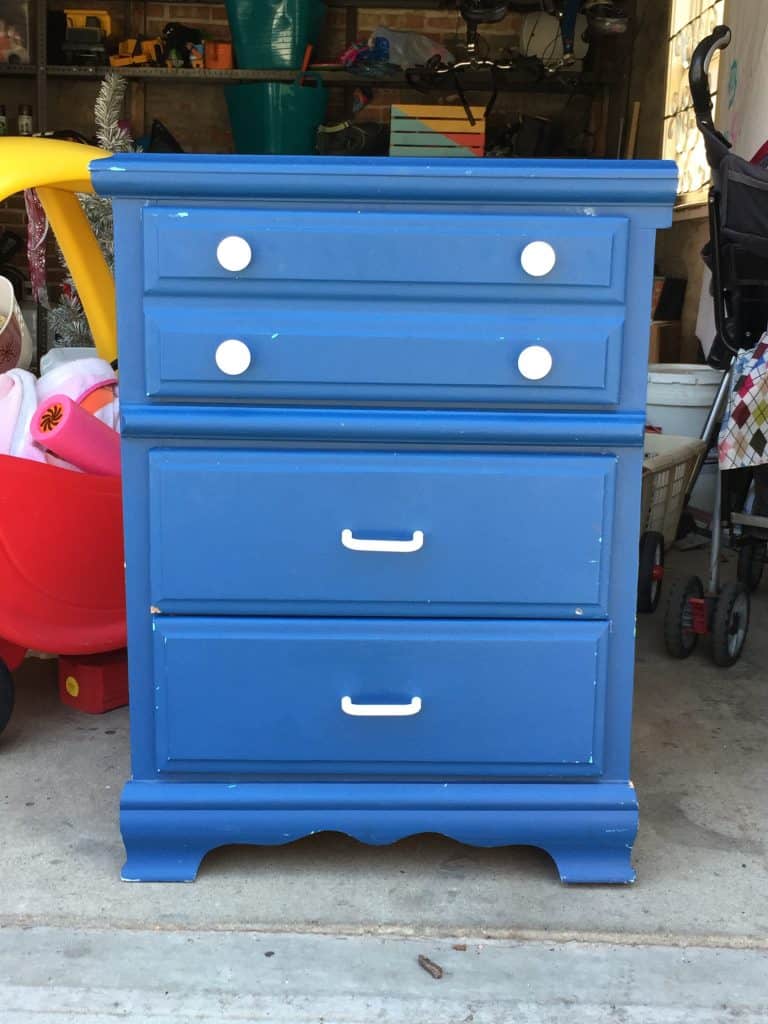 It sat in my garage until my sister mentioned that she needed a little nightstand next to her bed. Perfect! I told her she could have this one. All she had to do was buy the paint and hardware and I would do the makeover for her.
Last weekend this dresser and I spent some quality time together on the patio, and now she's a bold turquoise beauty!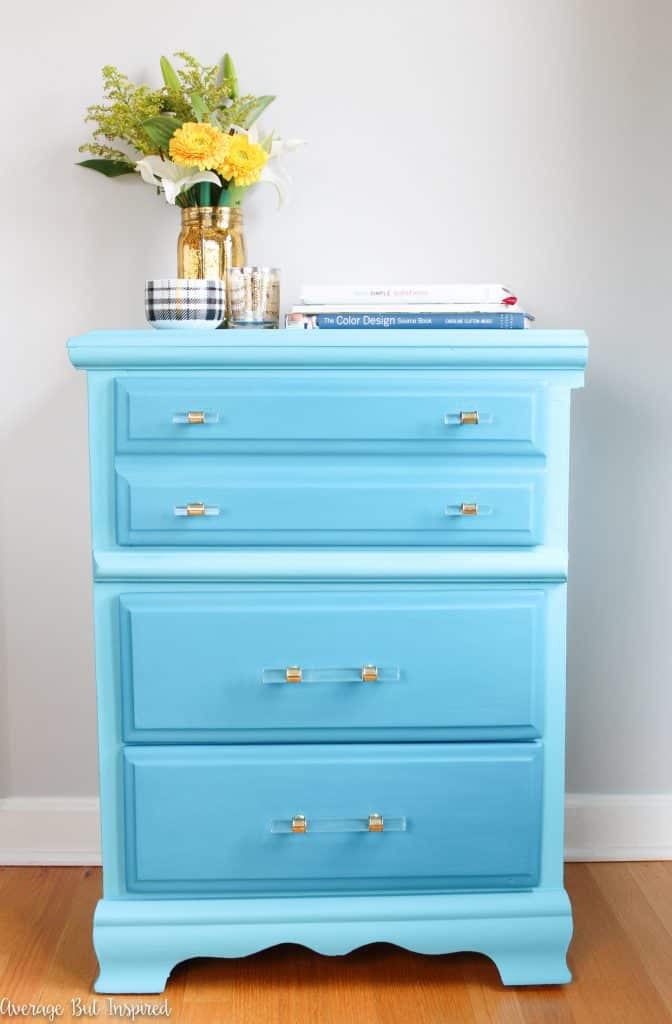 This was a fun makeover because it involved a lot of troubleshooting and I got to use this brand of paint (affiliate link – see my disclosure statement here), which I had never tried before.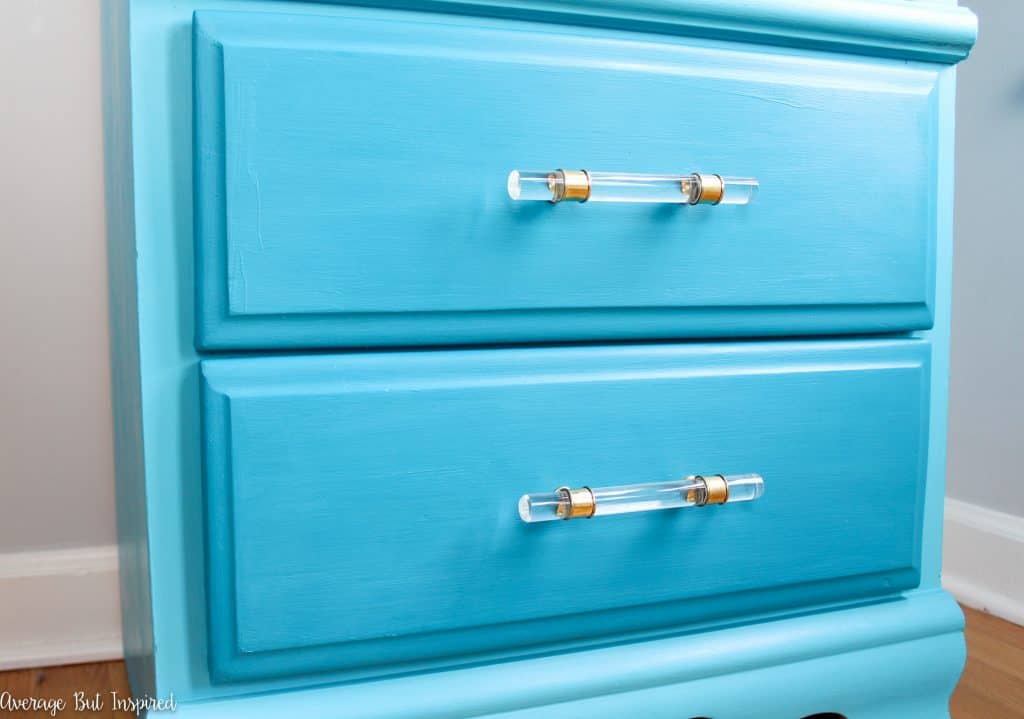 I didn't plan for the dresser to be two-tone, but after I started painting, I knew I wouldn't have enough paint to cover the entire dresser with the color my sister chose. So, I added some of this paint (affiliate link), to the original and made a lighter version, which I used on the body of the dresser.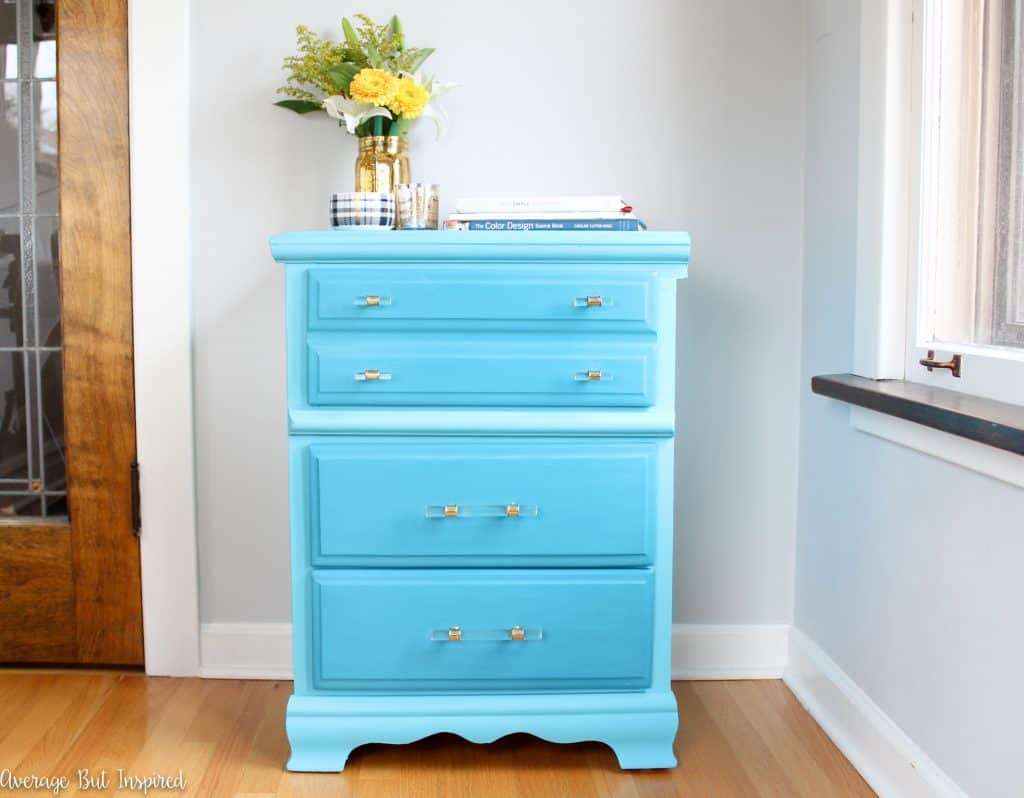 I think it was a happy accident to run out of paint, because I actually really like the subtle two-tone look!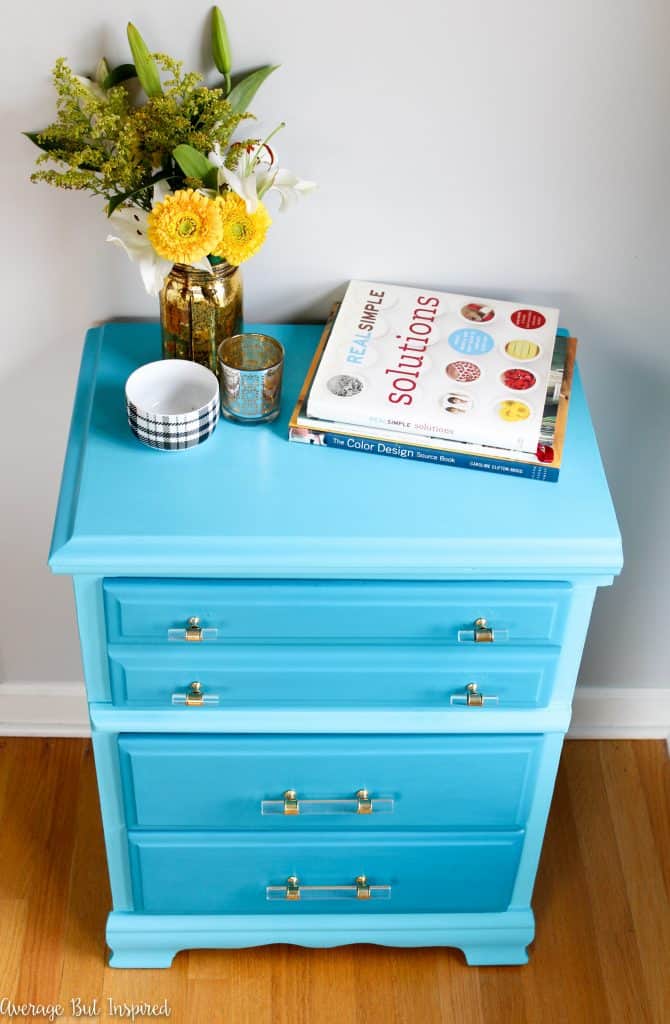 We got the awesome hardware at Hobby Lobby, which I just LOVE. The brass and acrylic really updates the piece, in my opinion!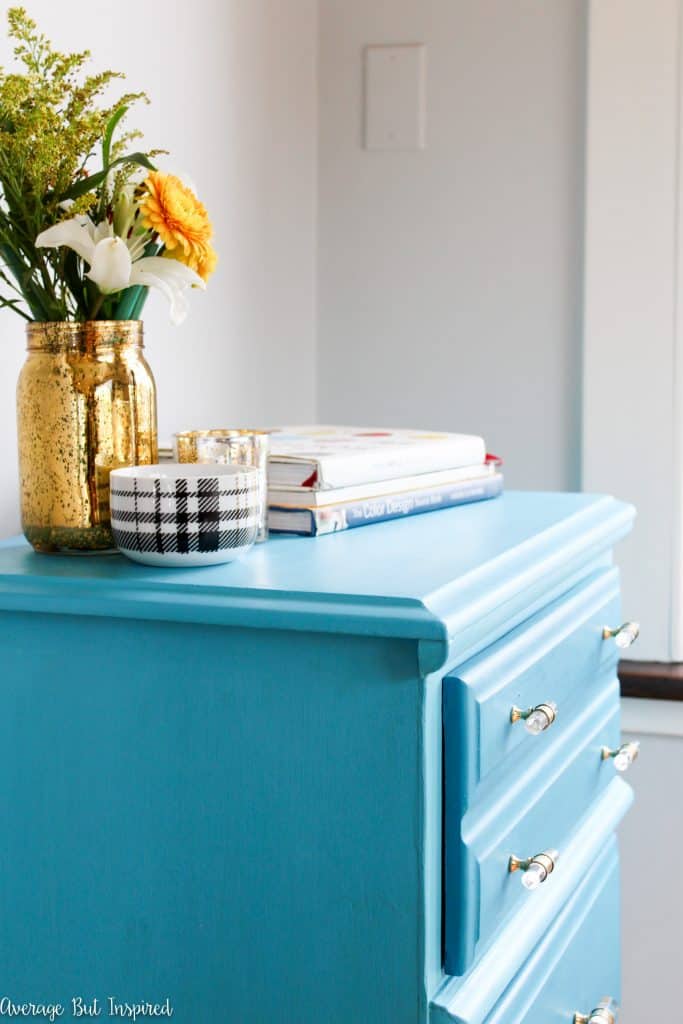 I added some fun gold metallic paper as a drawer liner, and it helps bring the beauty inside the dresser as well!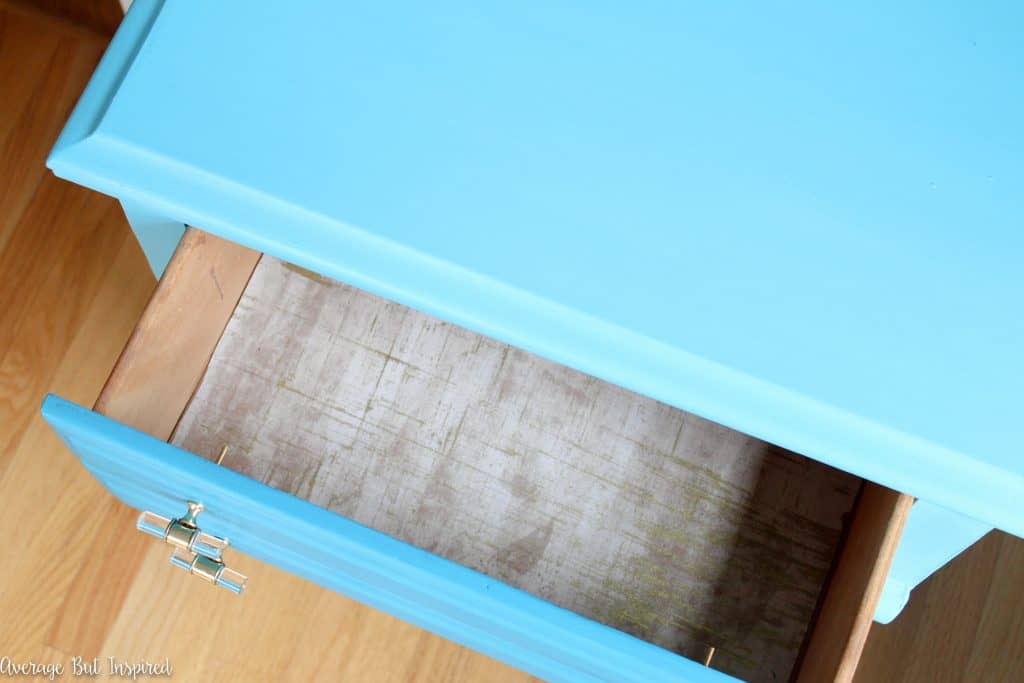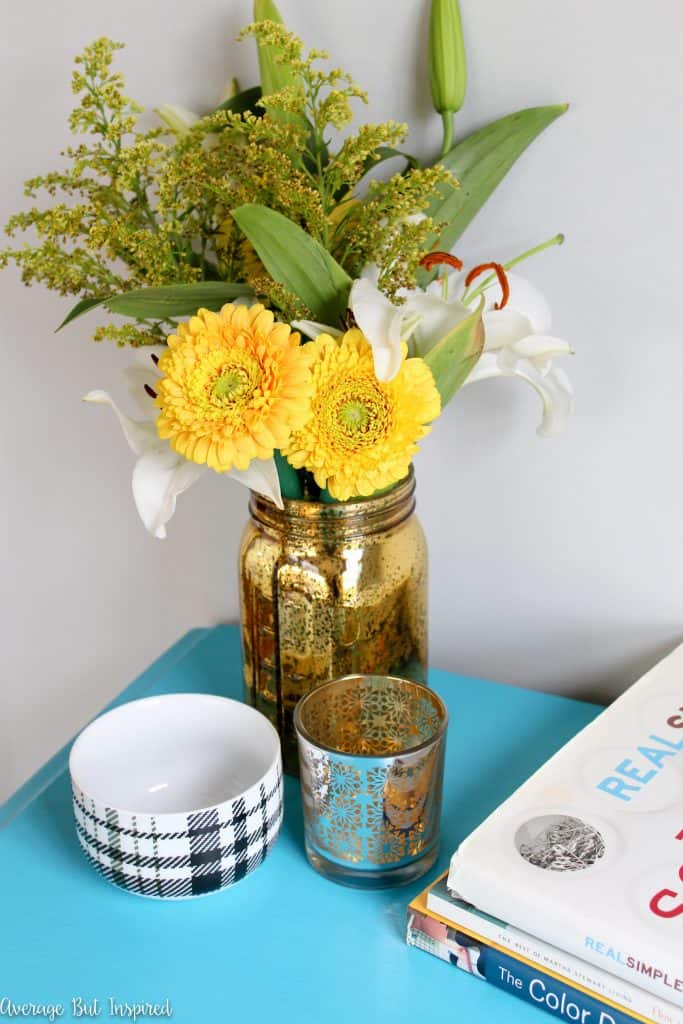 Now . . . I just hope my sister comes and picks up her new nightstand soon. I need it out of my house! My kids are determined to destroy it. I found them blowing bubbles all over it the other day (insert mad face here). Luckily they wiped right off.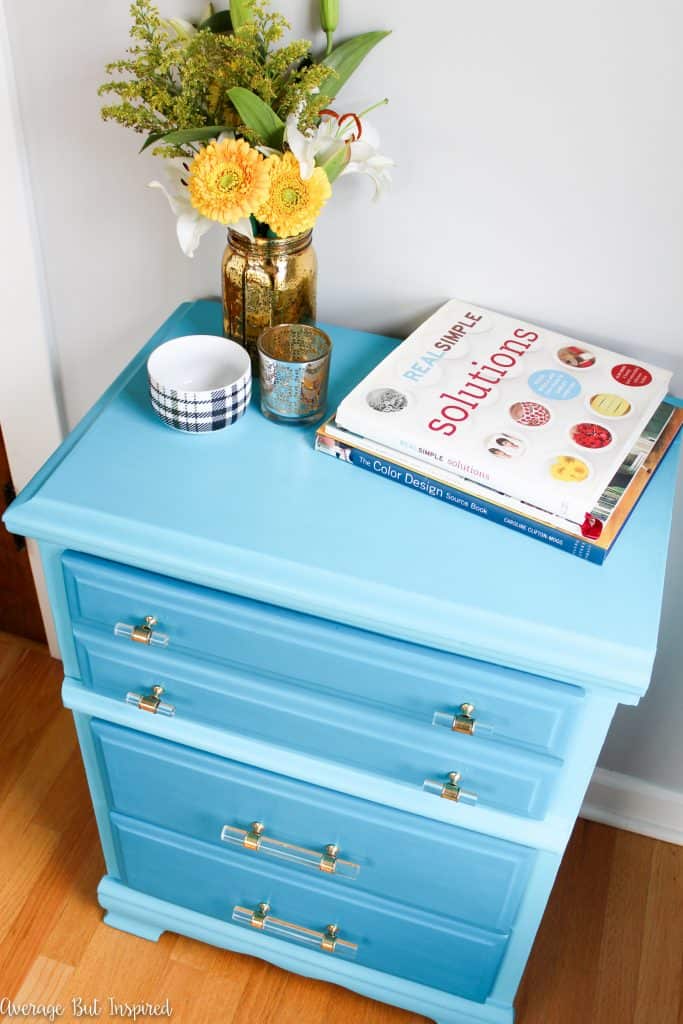 What do you think of this dresser's bold new look? Too bright or just right?
-Bre