In the crafting world, what is better than pom poms?  I mean, really . . . I know they are just tiny balls of yarn, but they're so.darn.cute!  And the pom pom craft options are just endless.  You can add them to anything for a whimsical embellishment, or turn them into a creation of their own!  Whatever your pom pom preference, you're sure to find some ideas you'll love in this roundup of fabulously fun pom pom crafts!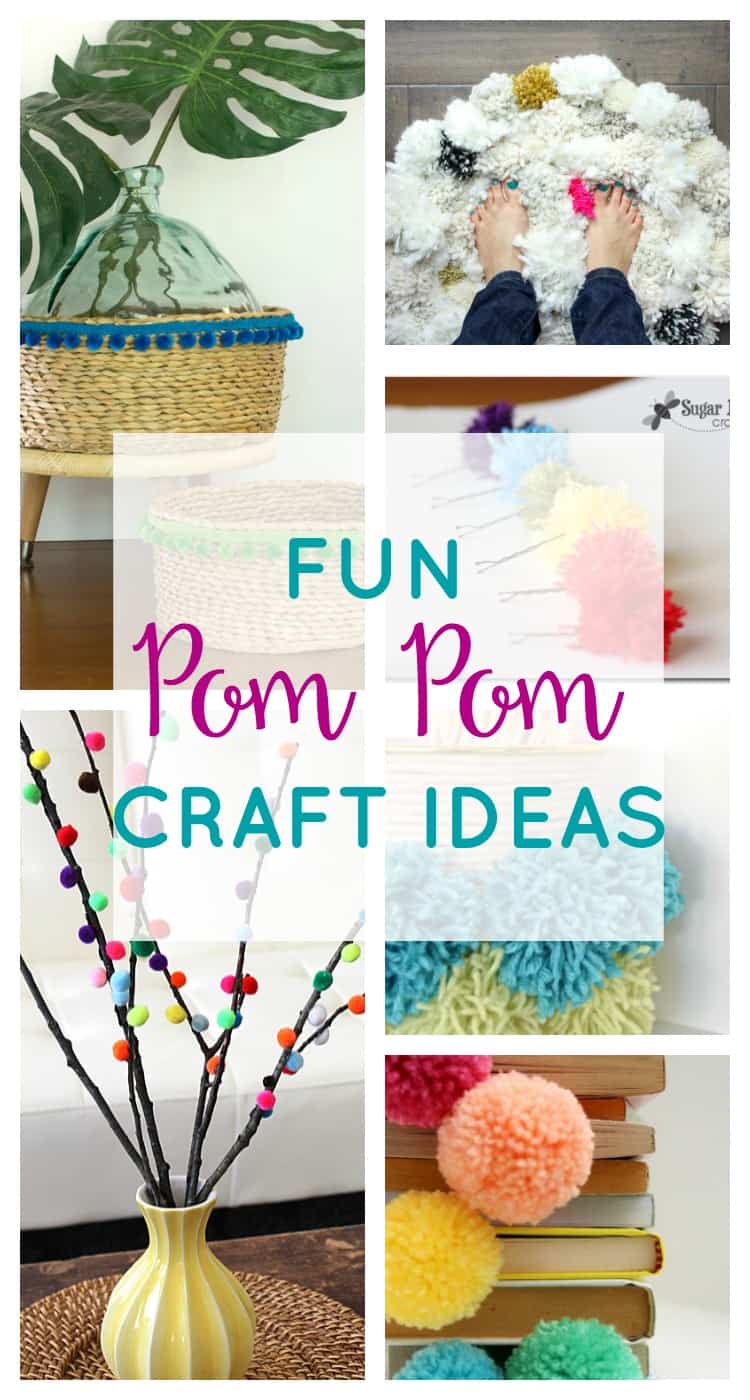 Just writing this post made me feel happy!  These projects are all so delightful.  If you see any that inspire you, please visit the source and pin from their post!  I know they'll appreciate it!
Pom Pom Rug via Make and Do Crew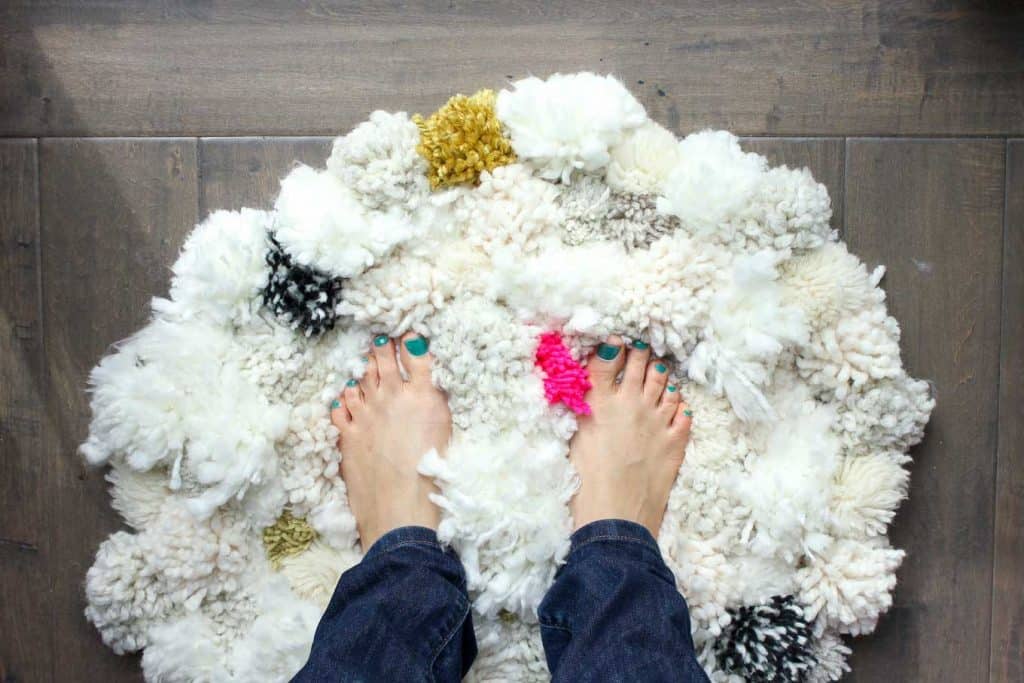 Pom Pom Branches via Crafts by Amanda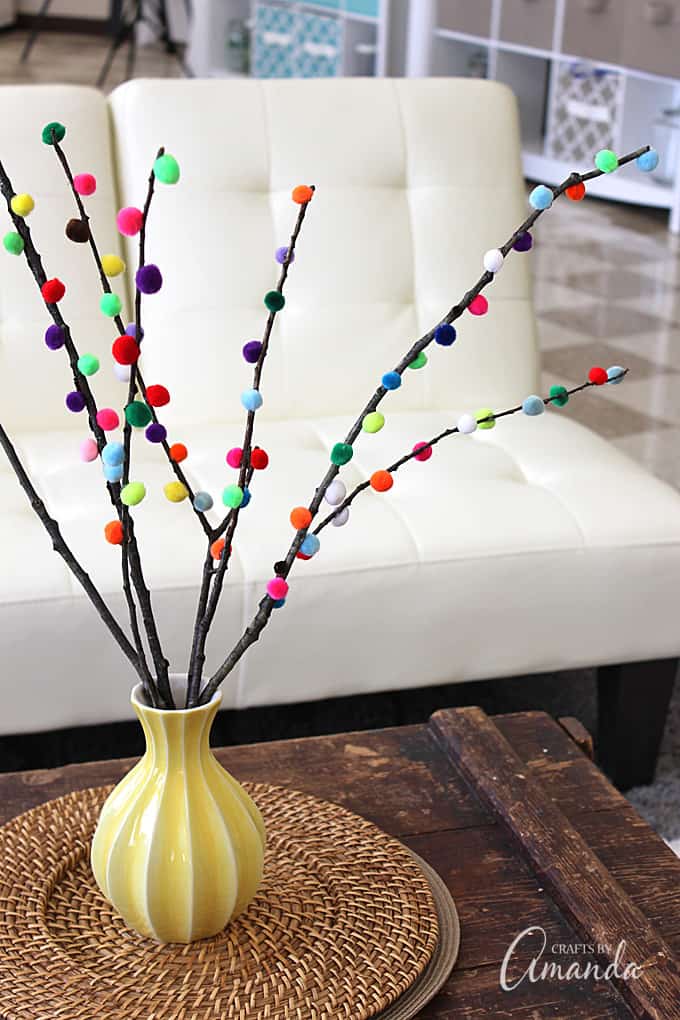 Pom Pom Container via Ciburbanity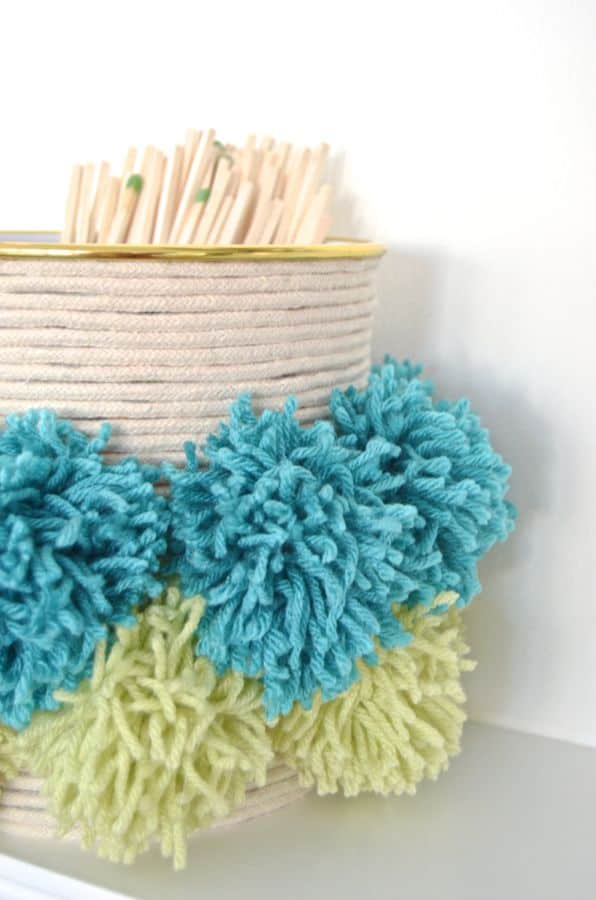 DIY Pom Pom Pillow via Making it in the mountains.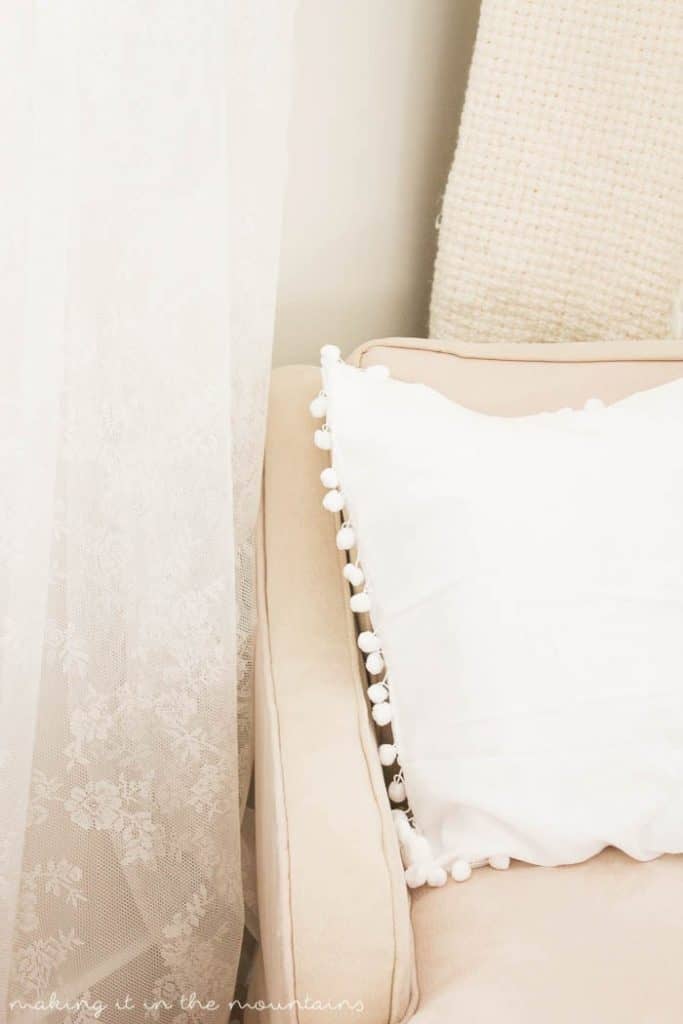 Pom Pom Pushpins via Average But Inspired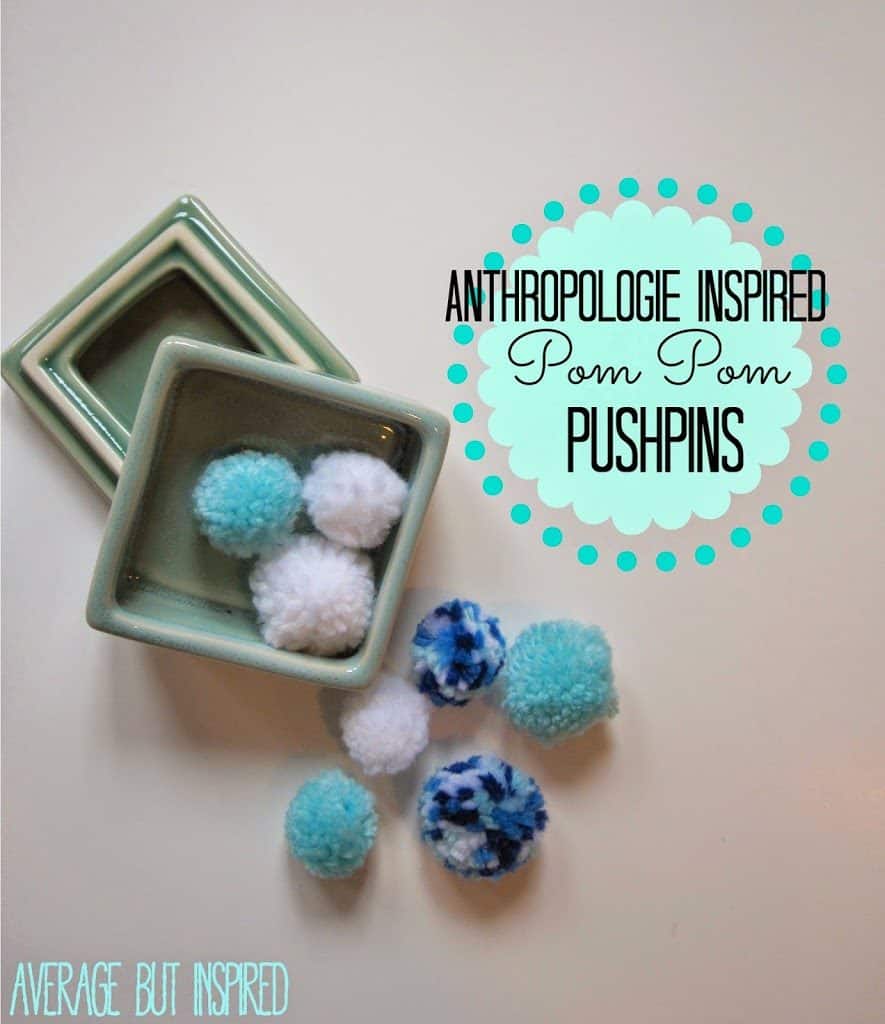 Pom Pom Keychains via A Bubbly Life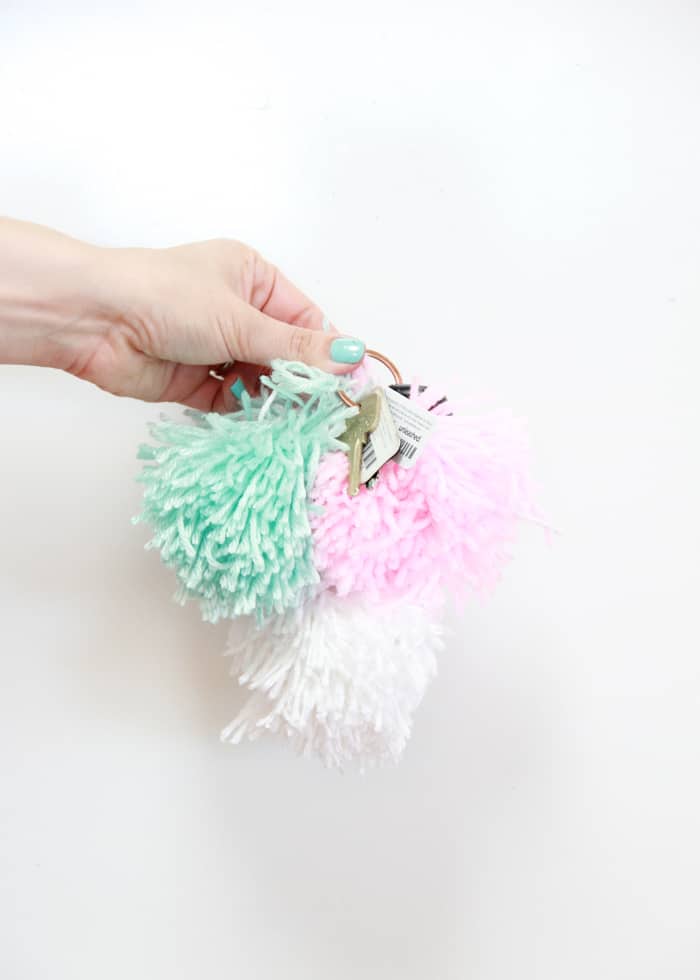 Pom Pom Decorated Baskets via Home-ology Modern Vintage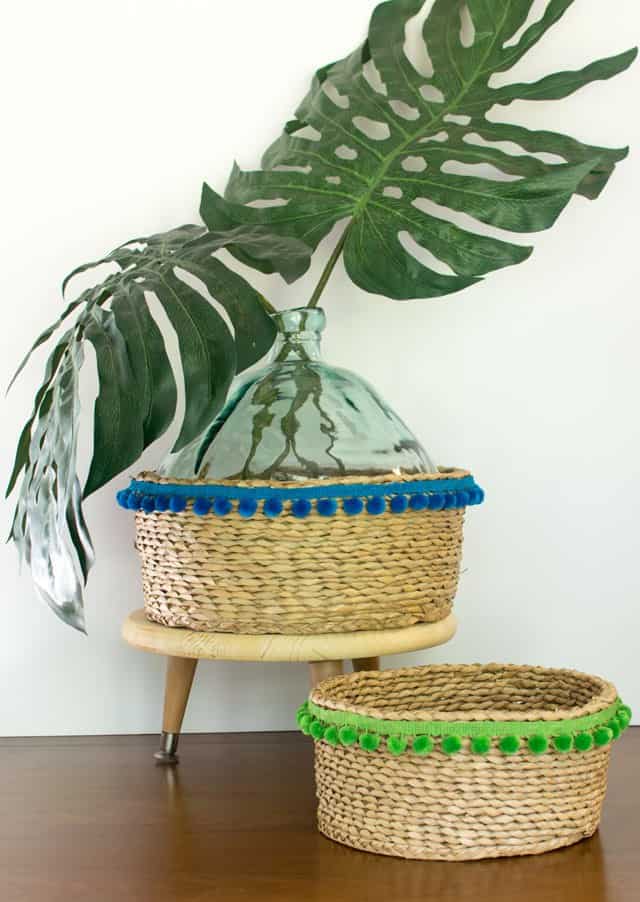 Pom Pom Garland via DIY Beautify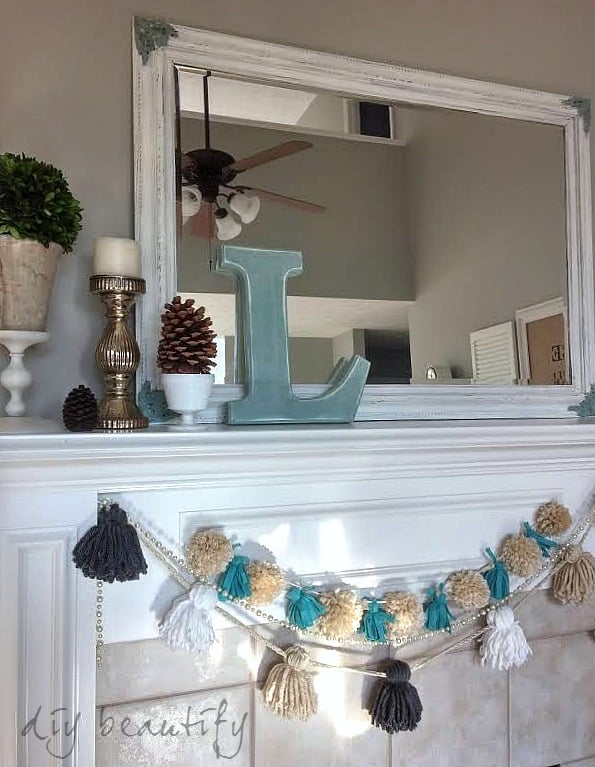 Pom Pom Bookmarks via Raising Up Rubies for Everything Etsy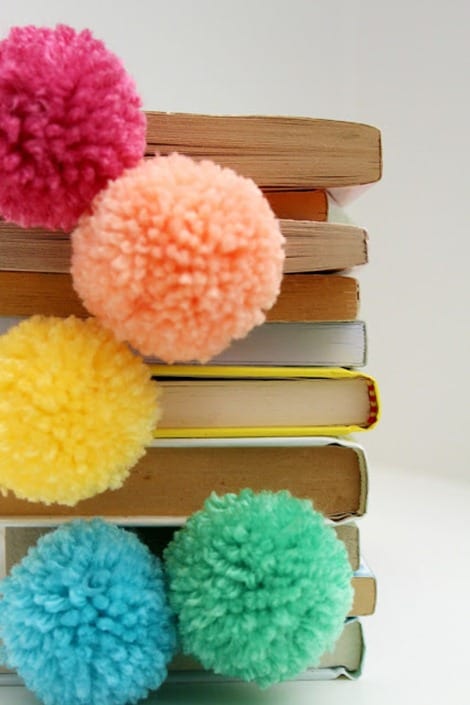 Pom Pom Topiaries via Little Miss Celebration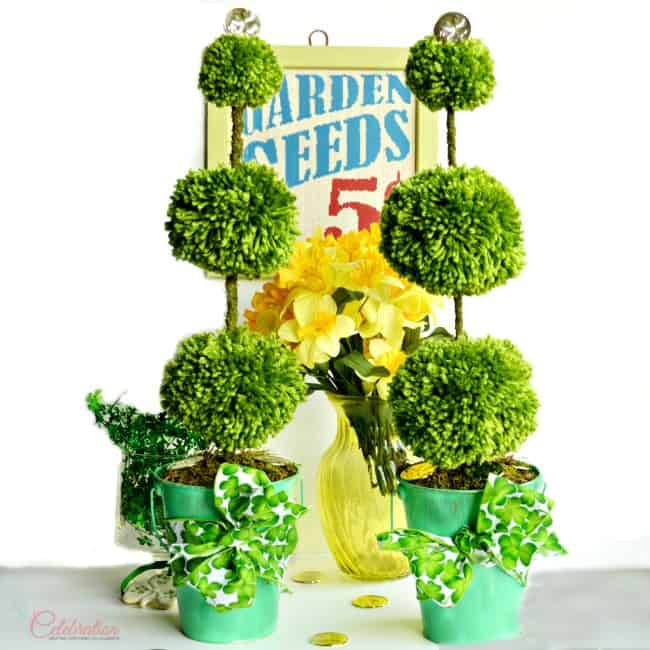 Pom Pom Hairpins via Sugar Bee Crafts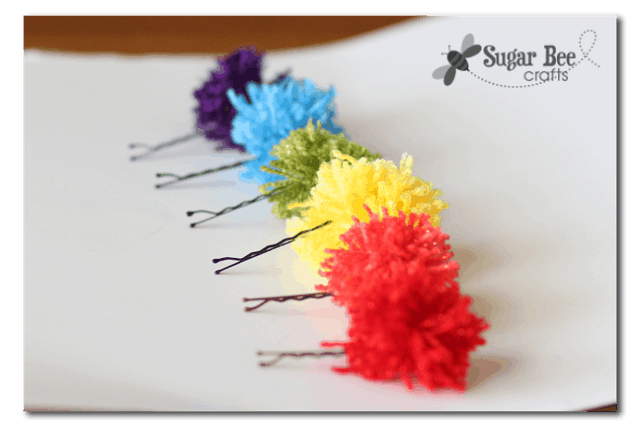 So the question is, which of these pom pom crafts will be your next project?  You can make any of them with store bought or homemade pom poms, so get to work!
-Bre
YOU MAY ALSO LIKE THIS PEG DOLL FAMILY CRAFT PROJECT!