Let's transform common craft store supplies into a beautiful DIY Jewelry Holder. I'll show you how easy it is, and how to get a faux rust paint finish, too!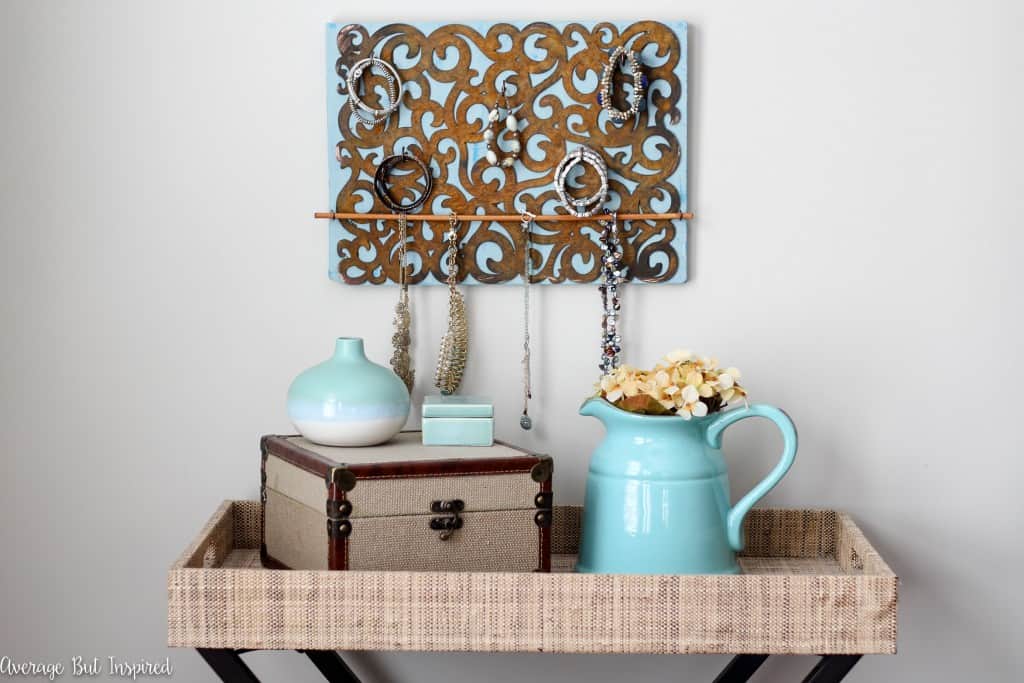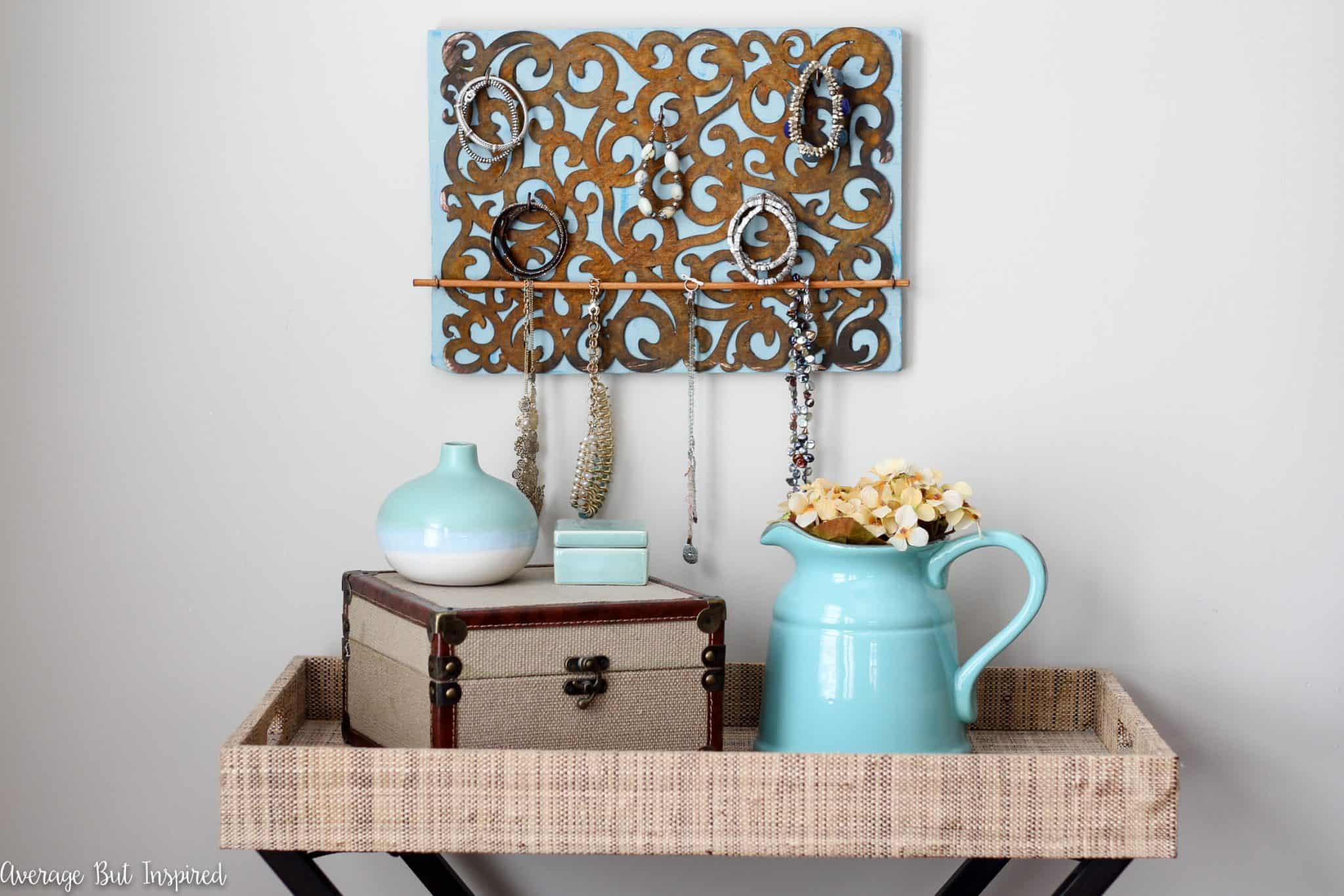 Thank you to Modern Masters for sponsoring this post!  The project and opinions are all my own. Also, this post contains affiliate links. Please read my disclosure policy for more information.
I used Modern Masters' Metal Effects Rust Kit to create a gorgeous rusty iron scrollwork DIY jewelry holder.  It looks like a piece you'd find at your favorite flea market, don't you think?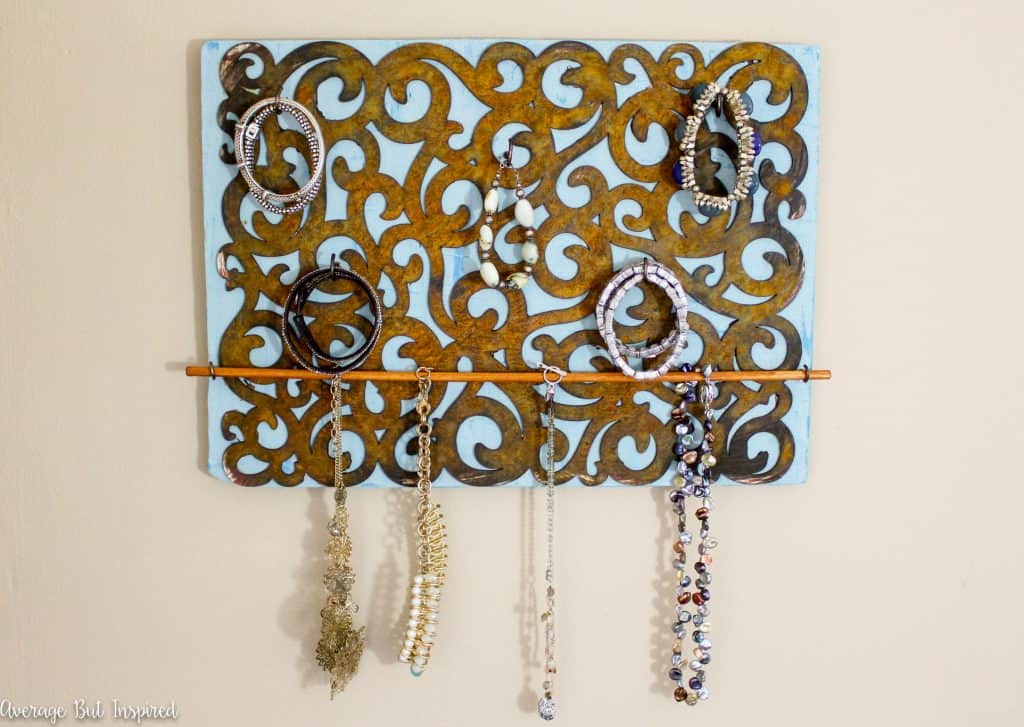 I bet you'd never believe that my "rusty iron scrollwork" was actually an unfinished laser cut wooden plaque that I bought at the craft store, would you?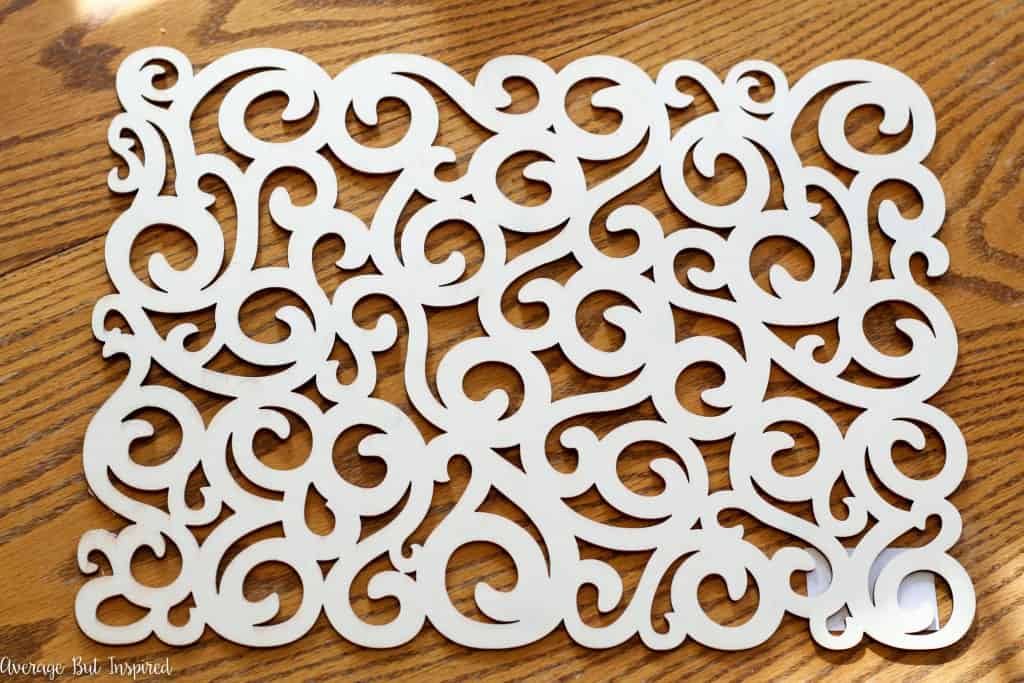 Yep, that's how it looked when I started with it!  But it didn't take long to transform it into a rusty work of art.  Using the Modern Masters Metal Effects Rust Kit, I gave it a whole new look (or should I say old look)!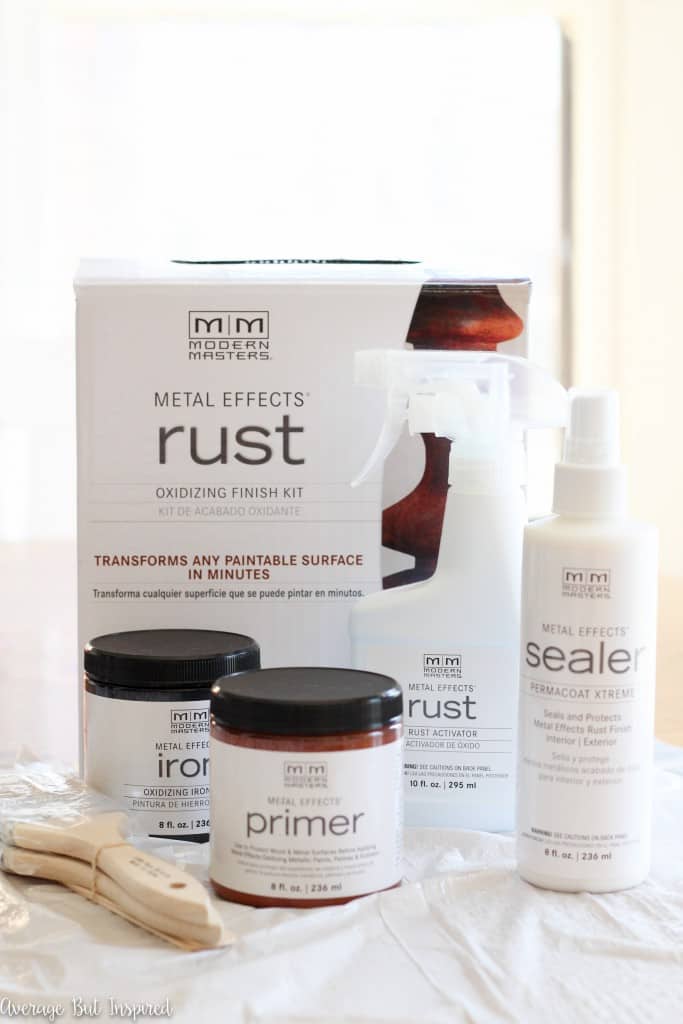 First, I brushed on a coat of the Metal Effects Primer that came in the box.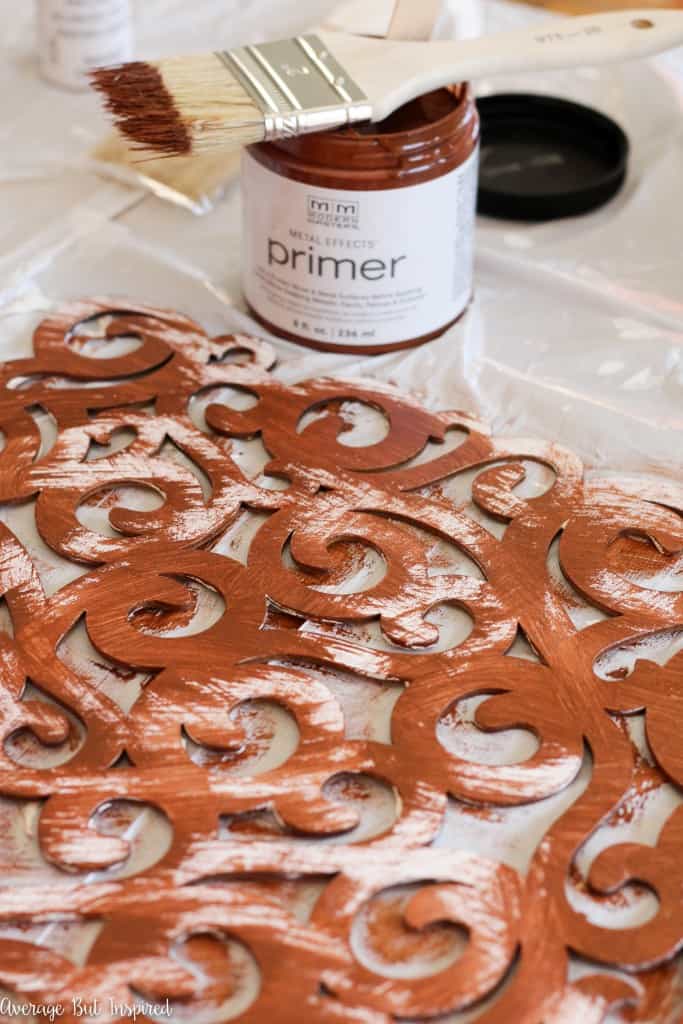 After that dried for about 30 minutes, I put on another coat of primer.
After I let that sit overnight, I painted on the Metal Effects Iron Paint. It went on almost black, which made me a little bit nervous. My scrollwork definitely did not look rusty at this point!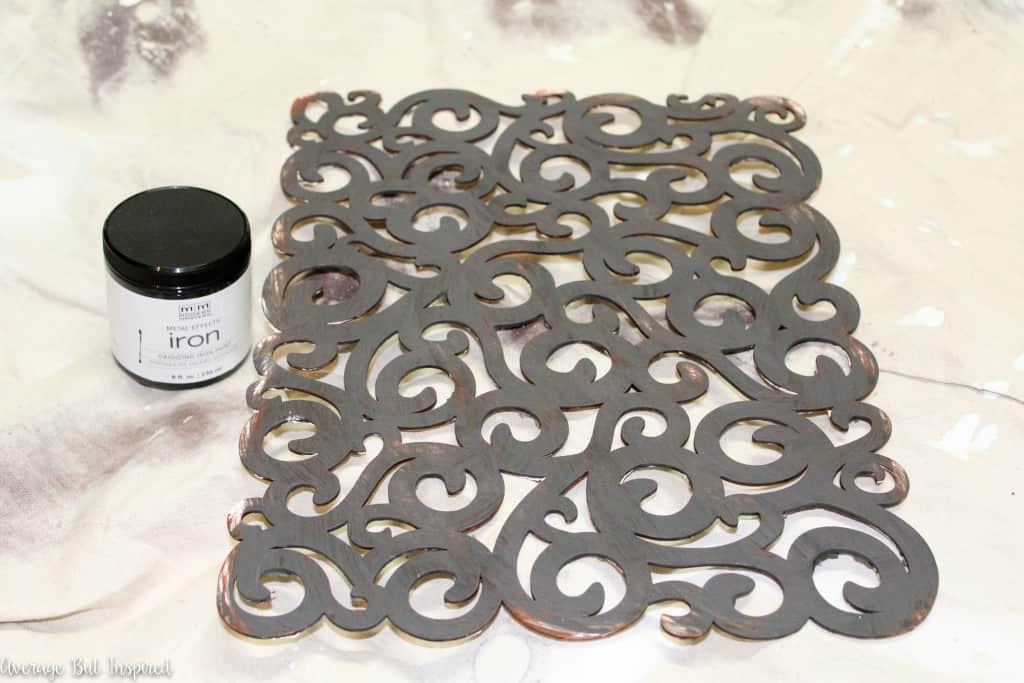 After that dried, I misted the entire surface with a couple coats of the Metal Effects Rust Activator.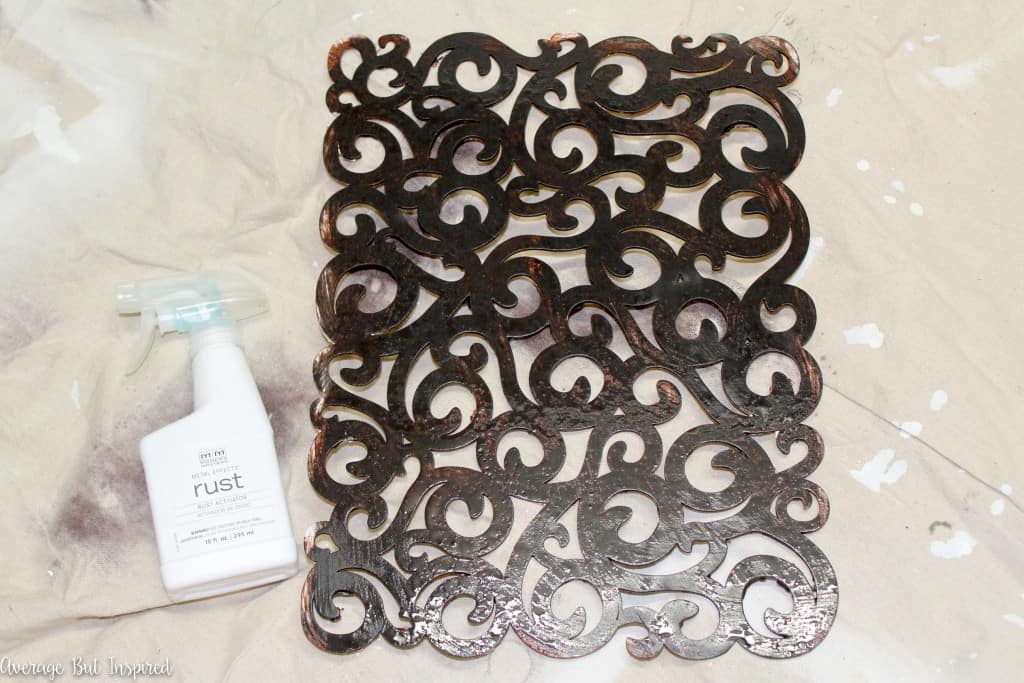 After about 45 minutes, a rusty finish began to appear right before my eyes.  It was so exciting!  Once all was said and done, I had a gorgeous and authentic-looking piece of rusty scrollwork.  
I sealed it with the Metal Effects Sealer Permacoat Xtreme that came in the box.  Then I used wood glue to attach it to a painted piece of scrap wood.  Once that dried, I fastened some cup hooks and a dowel to the board, and turned the piece into a jewelry holder!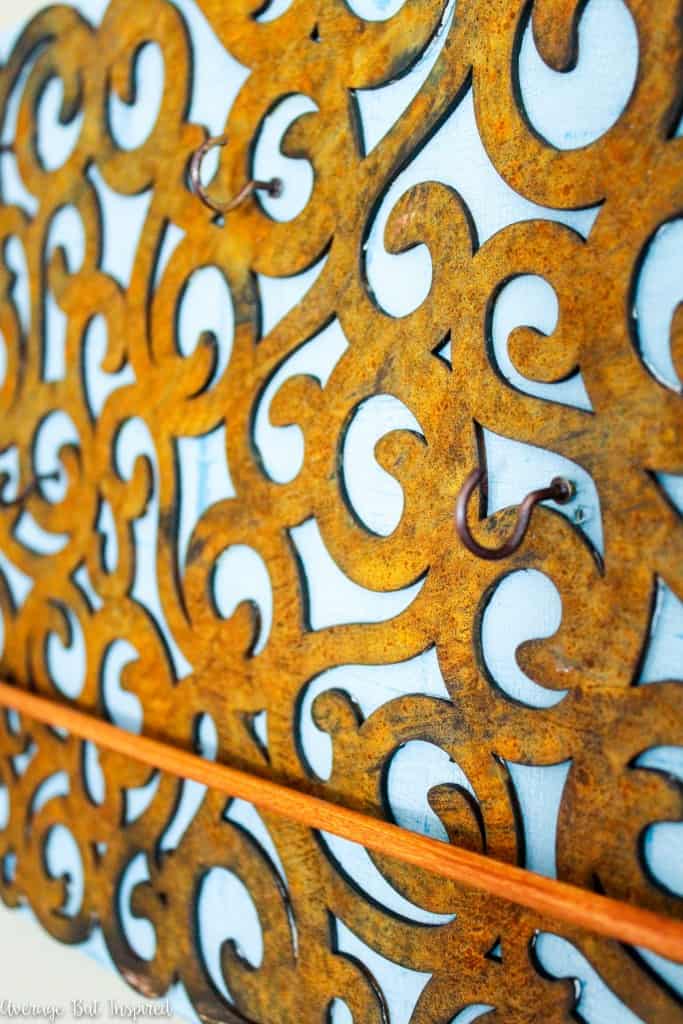 Look at the variation in tone and color! Isn't it gorgeous? This is NOT a finish that you could achieve with paint alone.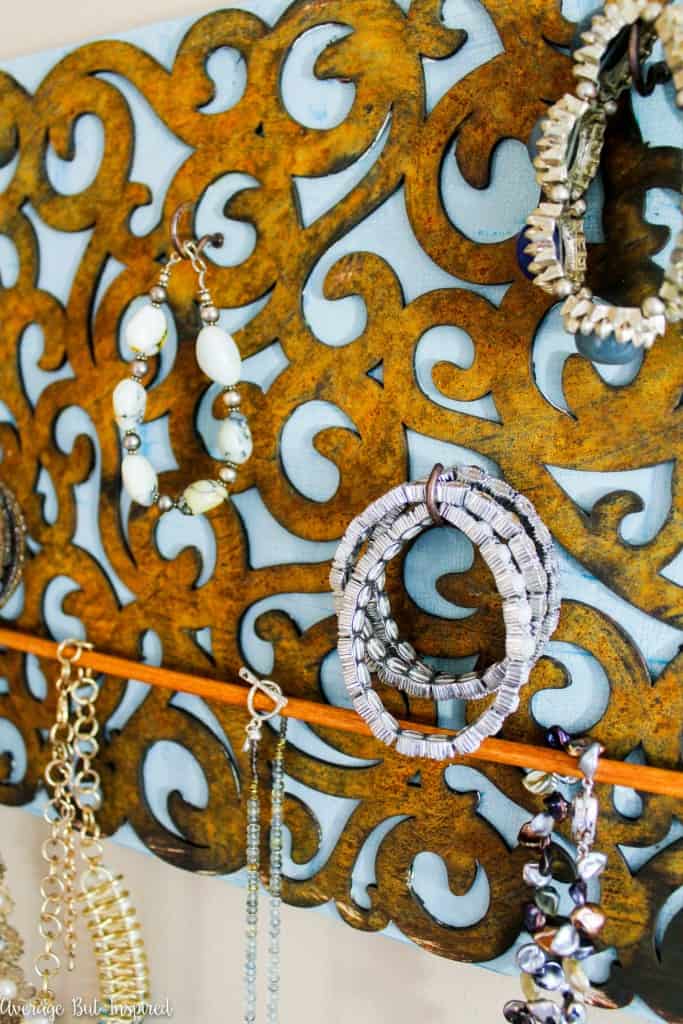 The amount of product in my Metal Effects Kit is enough to complete several more faux rust finish projects for indoors or outdoors. I can't wait to use my leftovers on some cool items for my "garden" (by garden I really mean dirt patch. No green thumb here.)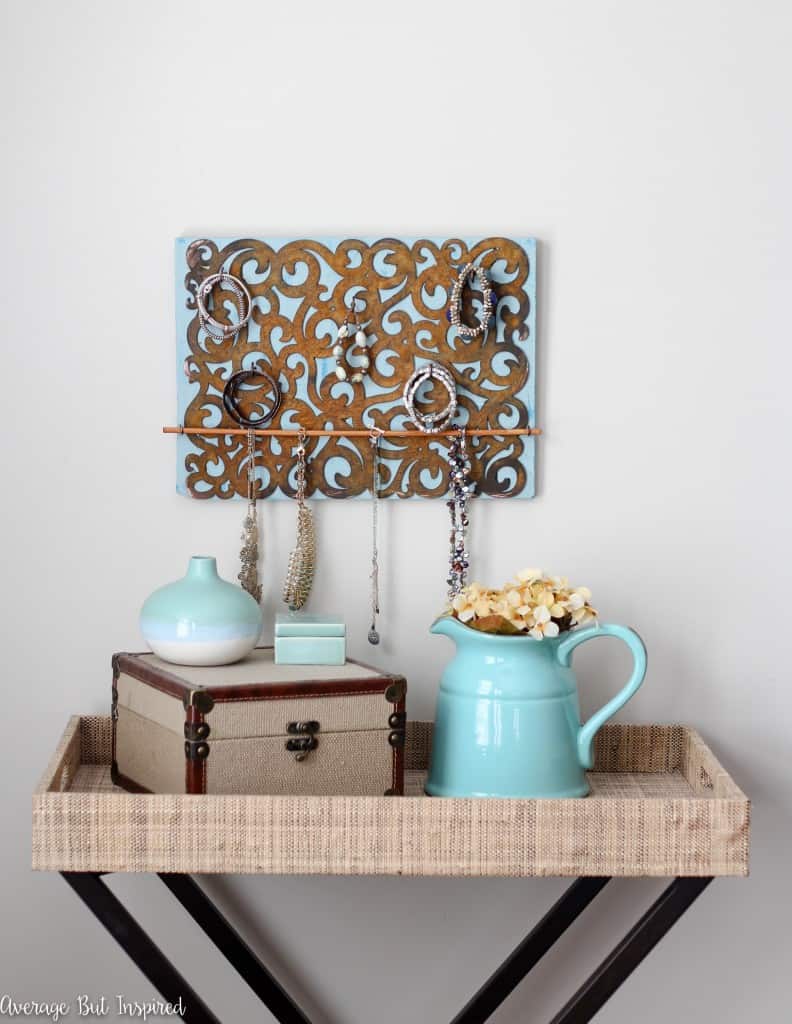 What would you be most excited to give a faux rust finish to?