These past few months it feels as if life has been going a million miles per hour.  I know most of you can relate to that; life seems to speed up immensely the older we get!  It seems as if there is never a moment to spare around here!
That constant activity was starting to leave me feeling run down, so my kids' spring break came at the perfect time.  We took a few days and visited my mom in Wisconsin, and the change of scenery was just what I needed!  Taking a break and letting myself relax did me a world of good, and I came back ready to buckle down with a refreshed spirit.
Because of that, I felt inspired to make a pretty, free printable to remind us to take time to refresh and renew.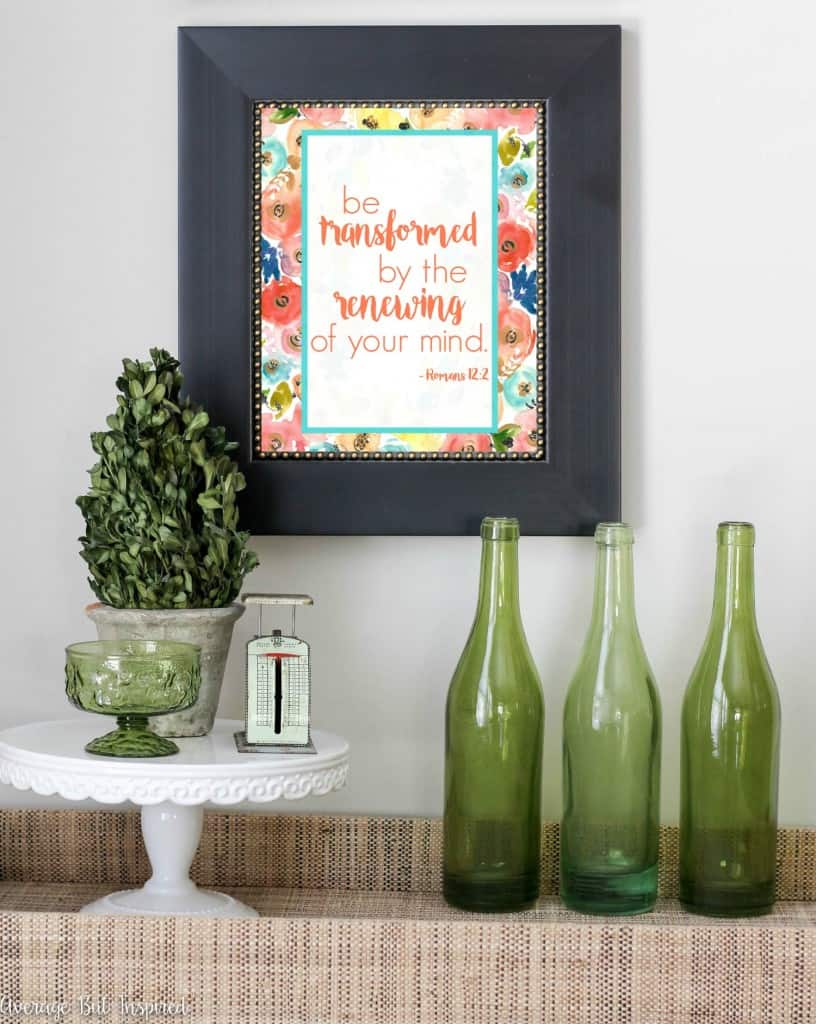 It truly is transformative!  Treating yourself to even the smallest kindnesses can make a world of difference in your outlook and ability to tackle whatever is facing you.  Go for a drive, take a walk, or sit in the sun.  You'll feel better.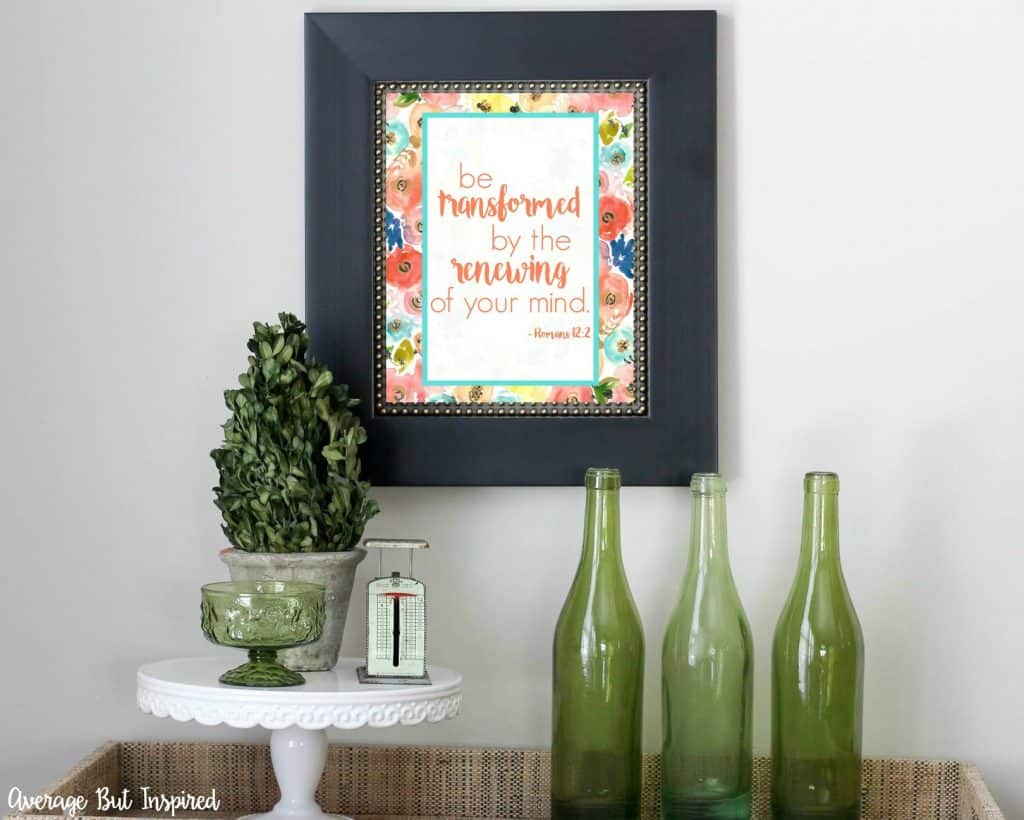 If you'd like a copy of this Be Transformed Printable, which is free for personal use, please click right here to download it!  Simply print at home or at a local print shop, and trim to fit an 8×10 frame.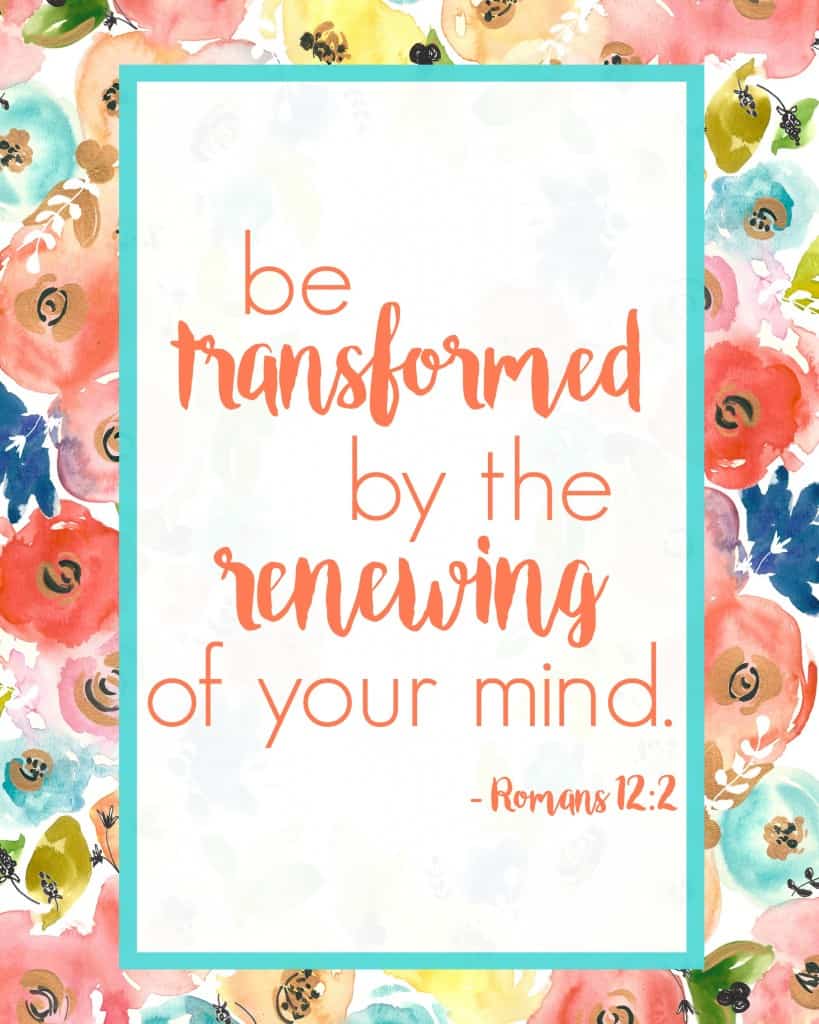 Remember to be gentle with yourself! Take time to rest and relax once in a while, and come back stronger than you were before.
Bre