As I get older I feel like I'm becoming more of the crunchy granola type.  Too much violence, too much hatred.  Let's just get along and sing "Kumbaya" around a campfire, okay?  Now I'm not one to slather on patchouli or forego shaving, so I thought a cute peace sign wreath for my door would be the next best way to make a statement that love and kindness dwell here.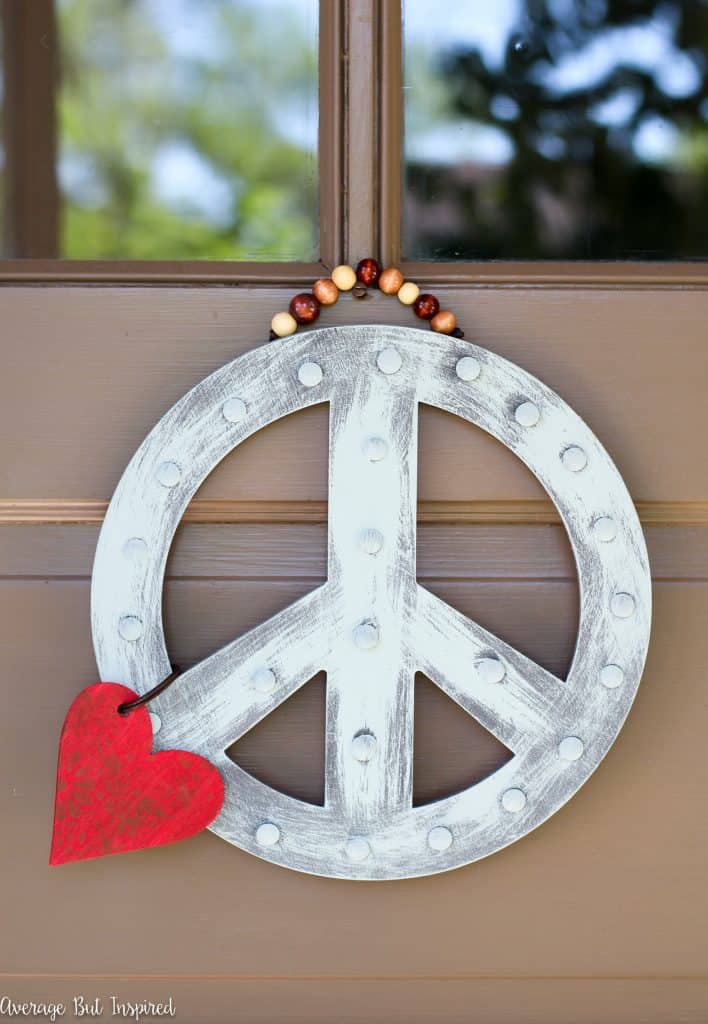 And oh yeah, baby, this thing is groovy.  And adorable.  Just how I like my craft projects.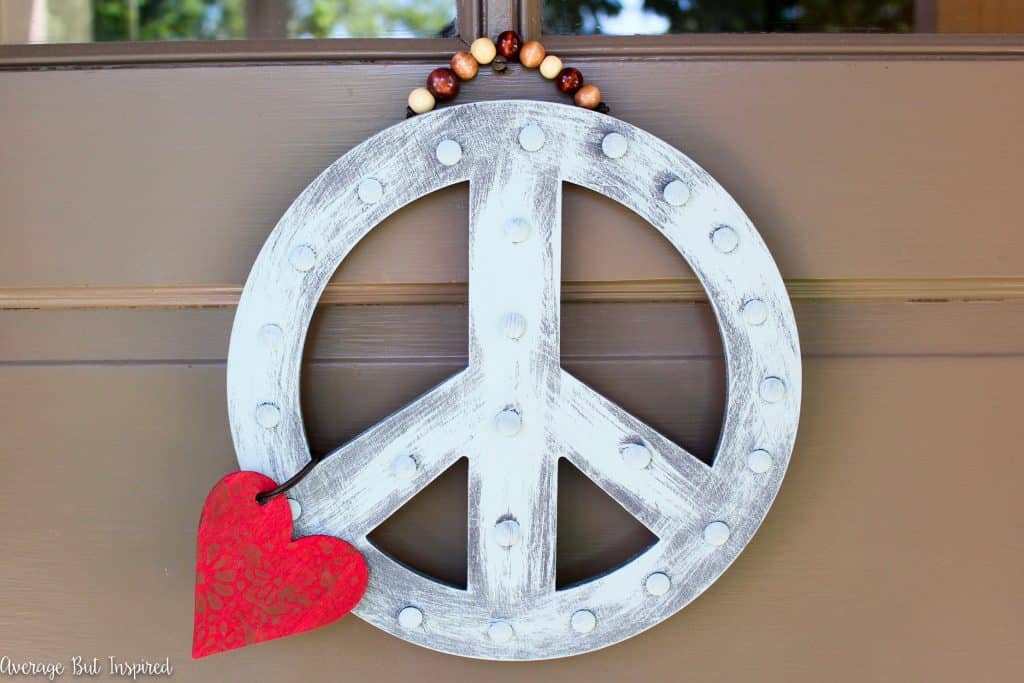 Supplies Needed for a DIY Peace Sign Wreath
Some of these links are affiliate links.  To read my full disclosure policy, please click here.
How to Make a DIY Peace Sign Wreath
First, I gently hammered thumbtacks all the way around the wooden peace sign.  I did this to give the peace sign a little bit of dimension.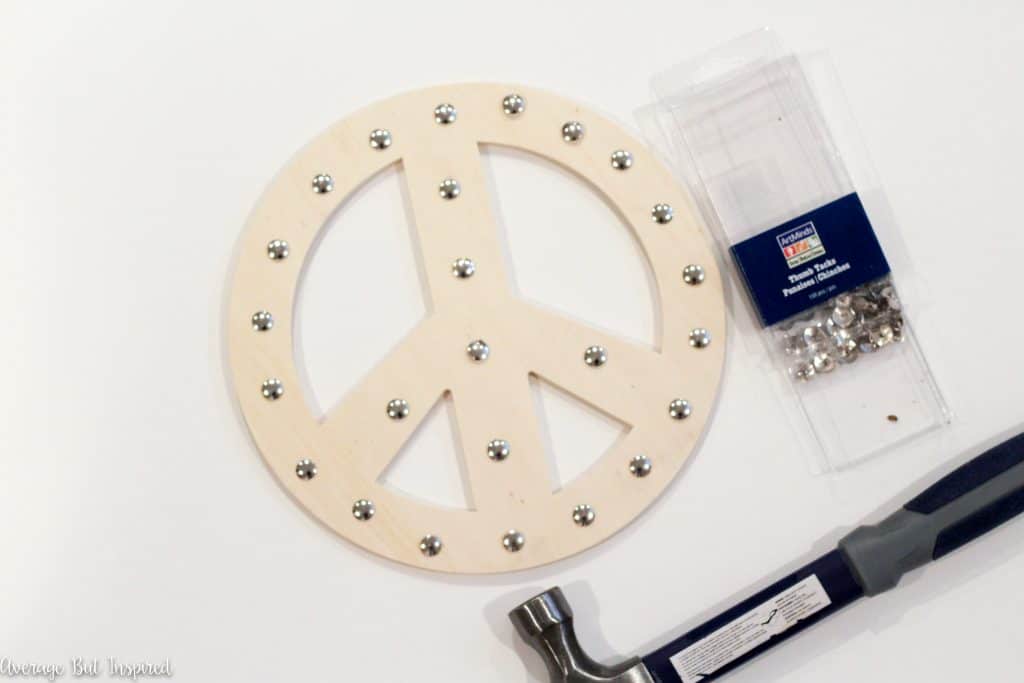 Next, I painted the entire peace sign with a coat of this dark gray paint.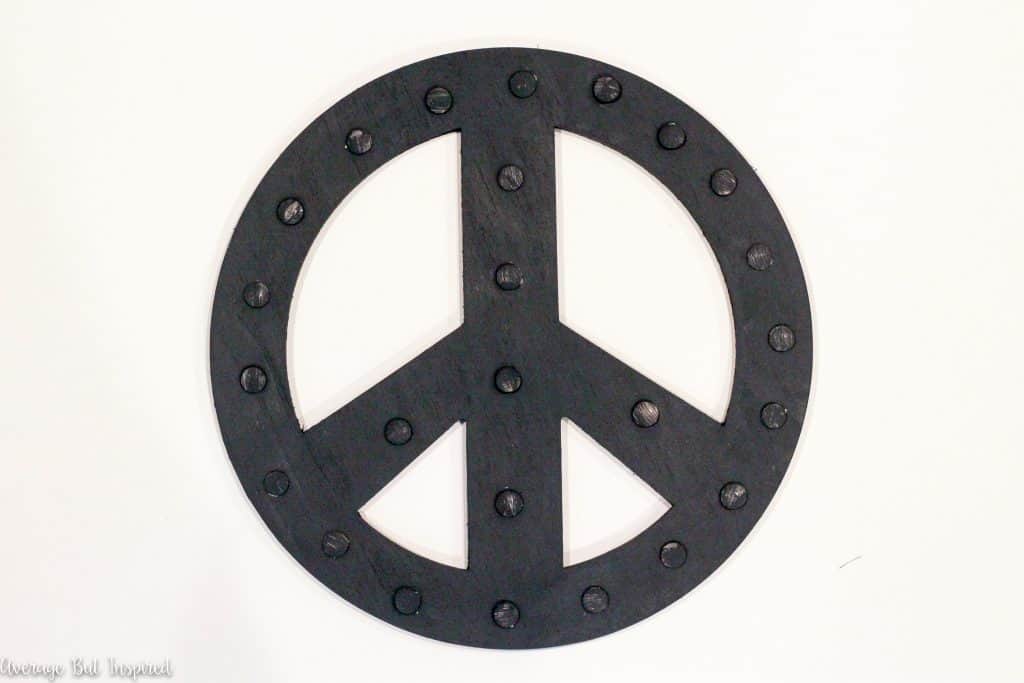 Once the gray paint dried, I lightly brushed some of this paint on top.  Then, I painted the wooden heart this color.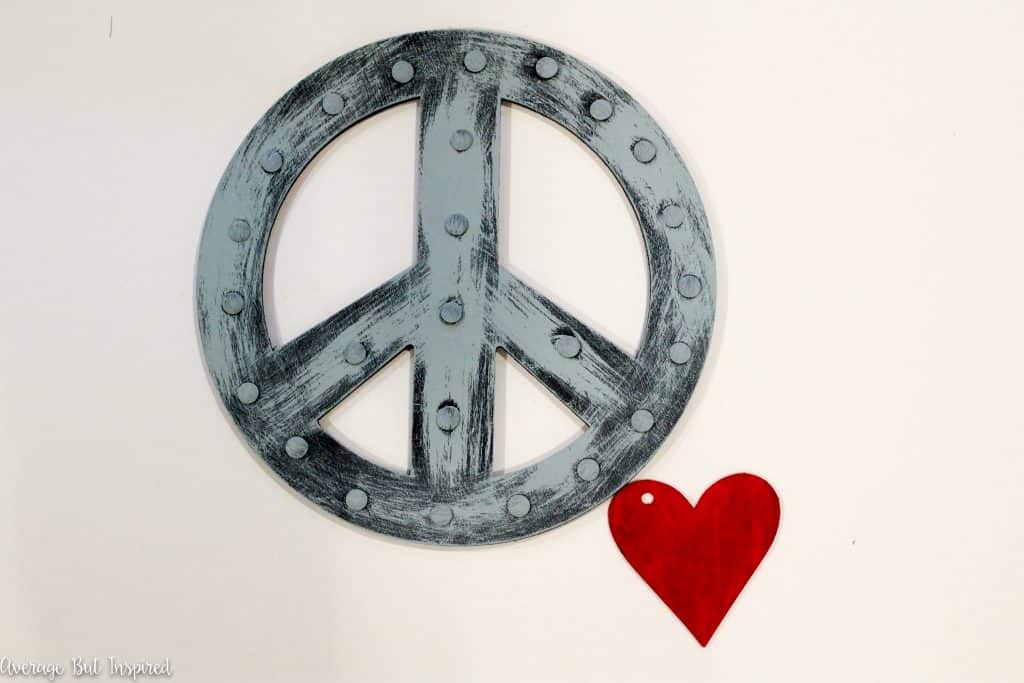 Next, I stenciled a floral pattern onto the heart using this color of paint.  Once it dried, I fastened it to the peace sign with leather cording.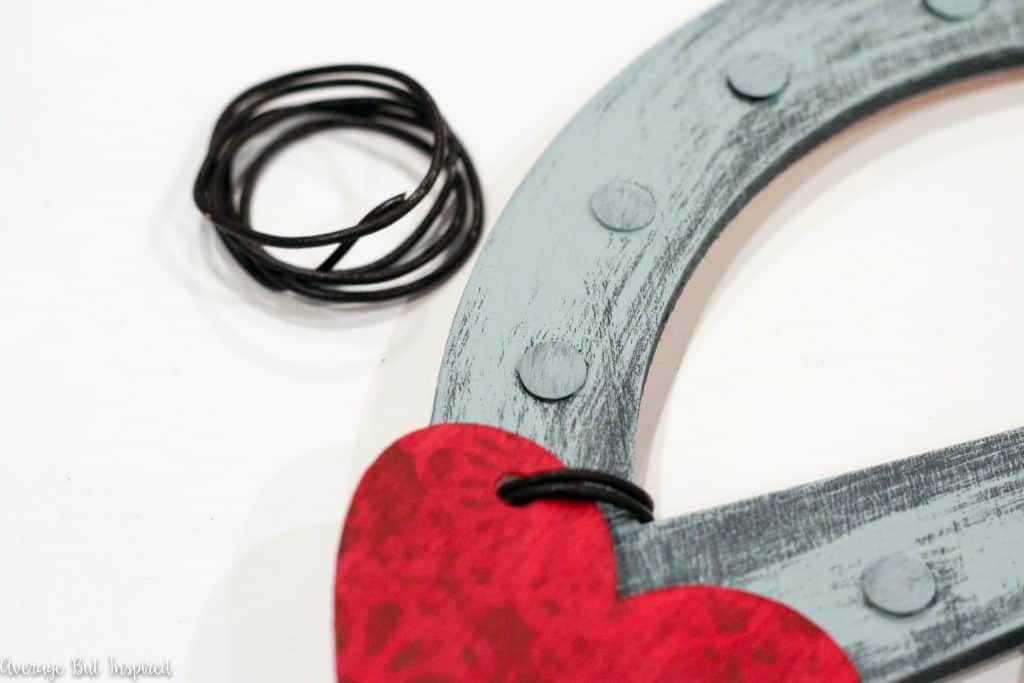 Then I strung some wooden beads to the leftover leather cording, and stapled that to the top of the peace sign, on the back, to create a hanger for my wreath.  Notice the poor stapling job . . . it took quite a few tries to get that to actually work.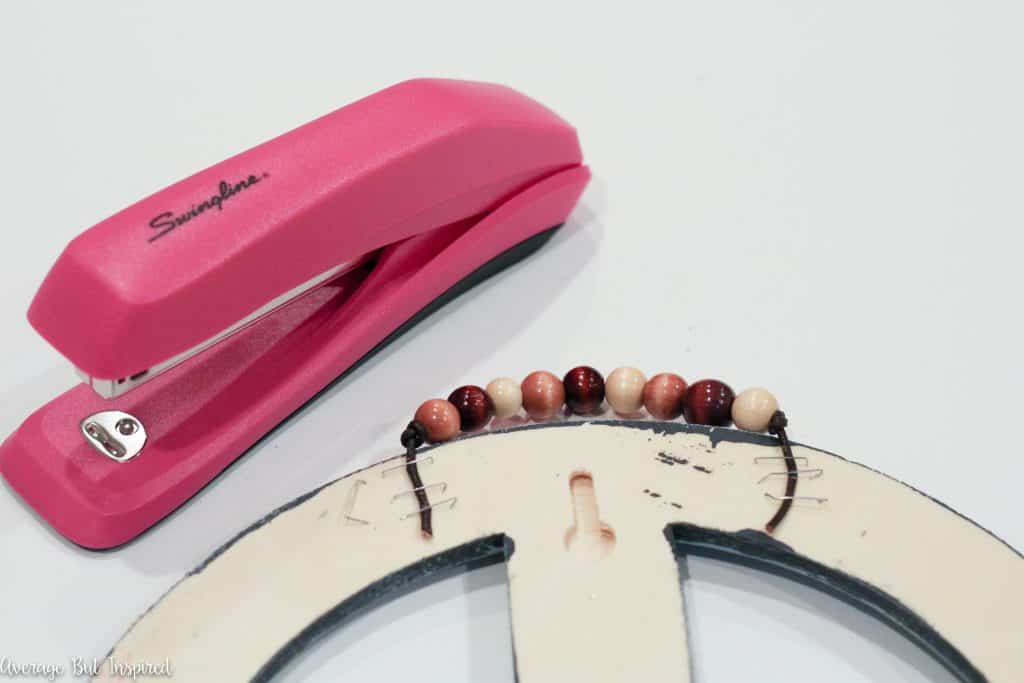 And that was all it took to make this cute DIY peace sign wreath!  I really love how this project turned out; it might be one of my favorites!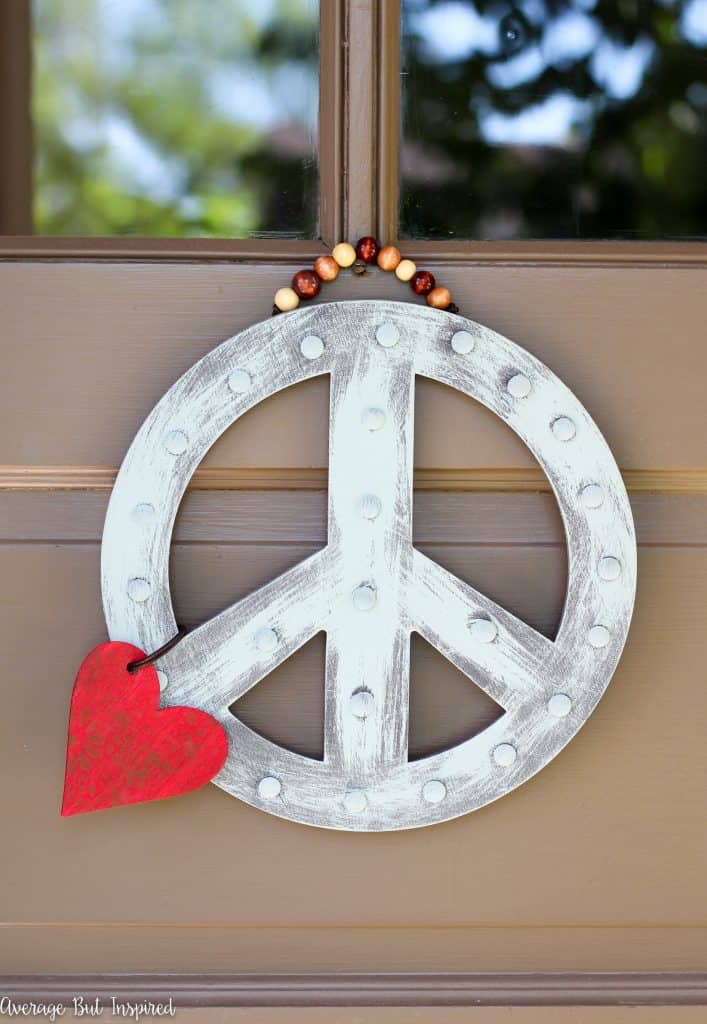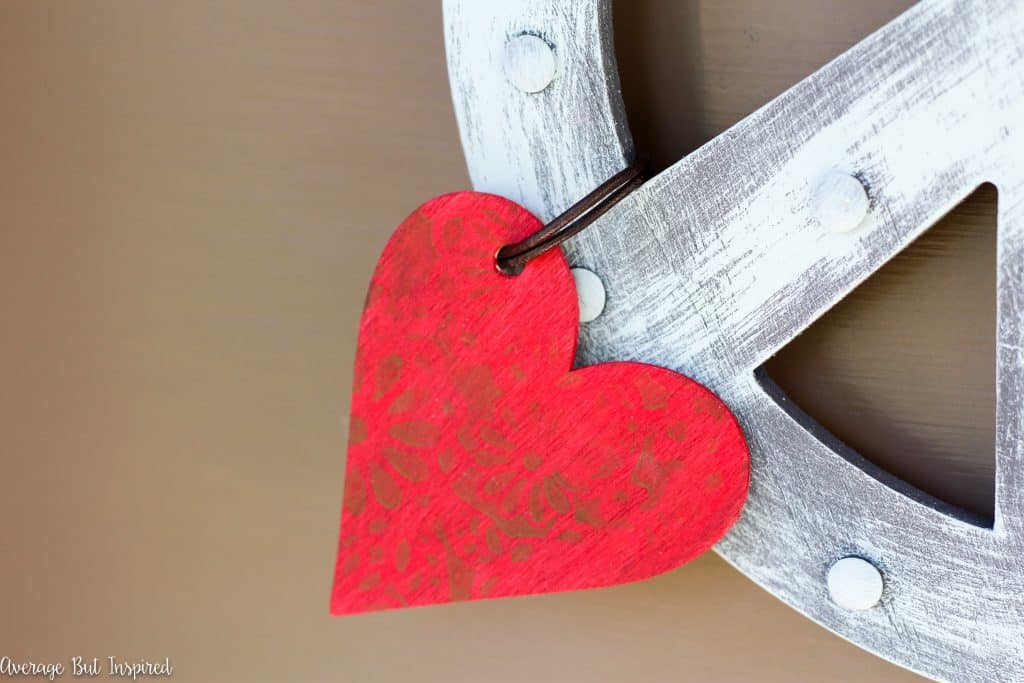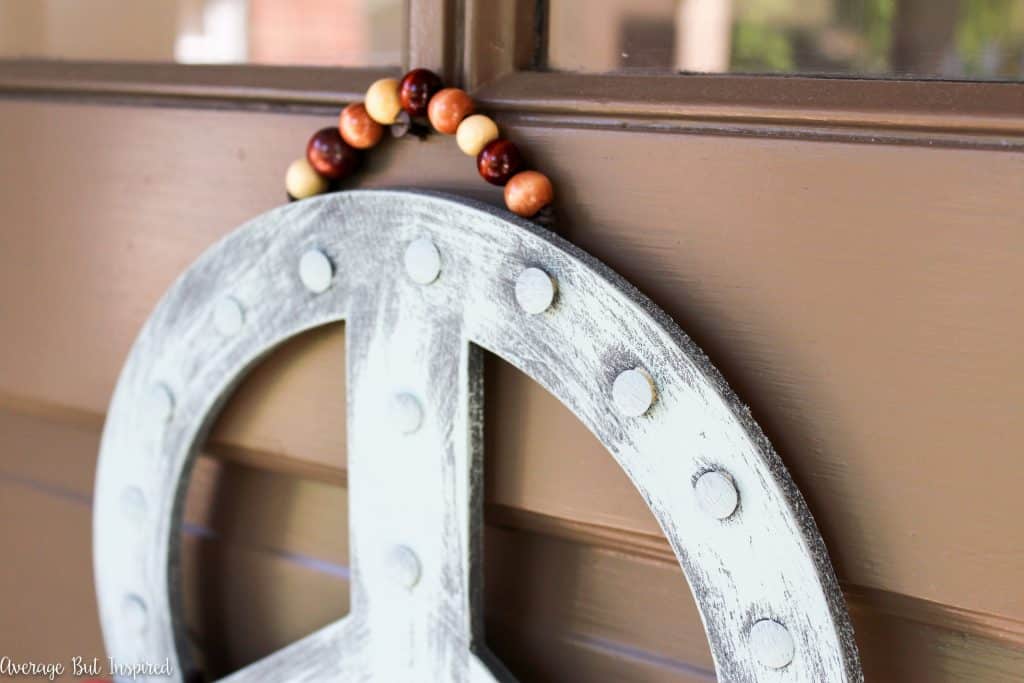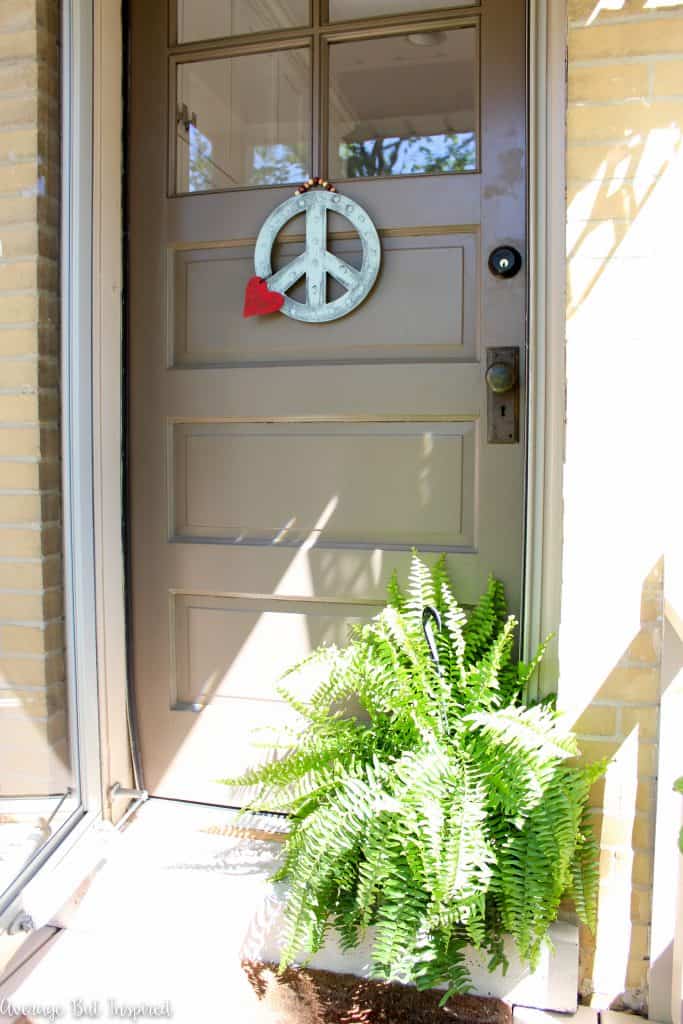 The best part was that after I'd hung it up and stood there admiring it, my little guy said to me, "Mama, I really like that steering wheel you put on the door."  He is definitely my biggest fan.  🙂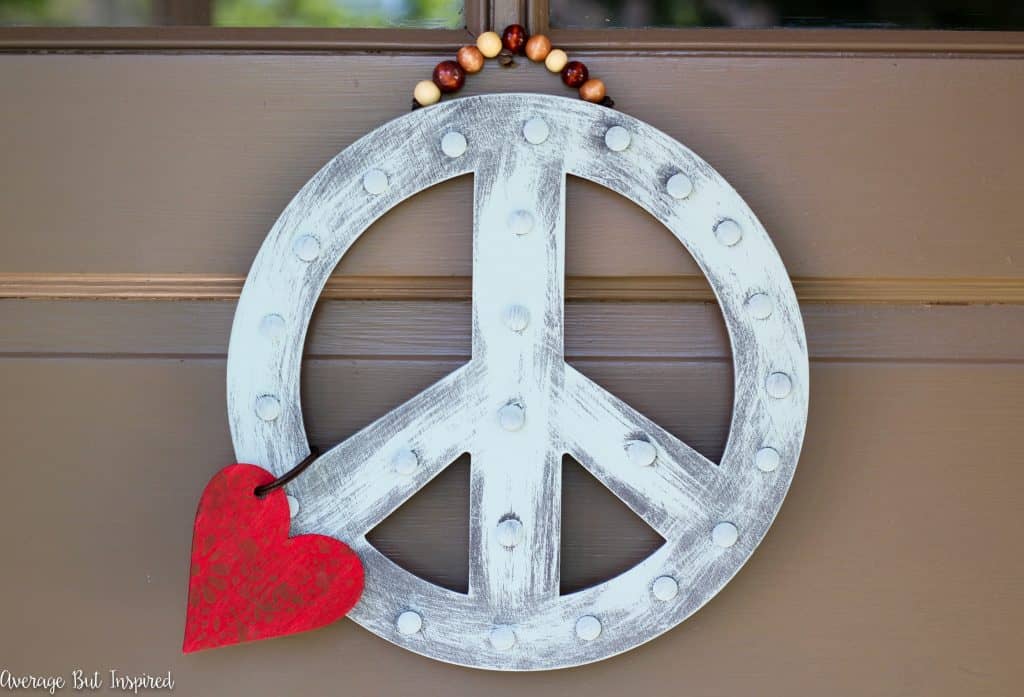 Peace out.
-Bre