Father's Day will be here before you know it! While the dads in your life probably have some gifts in mind that aren't homemade, the fact of the matter is that every dad (especially of young kids), has a treasure trove of handmade cards, love notes, and special pictures made for them by the ones they love the most.
That's why this easy DIY Father's Day gift idea of a manly memory box is a great gift for any dad! It gives them a place to keep their treasures safe and accessible for those days when they need to look back and remember just how much they're loved!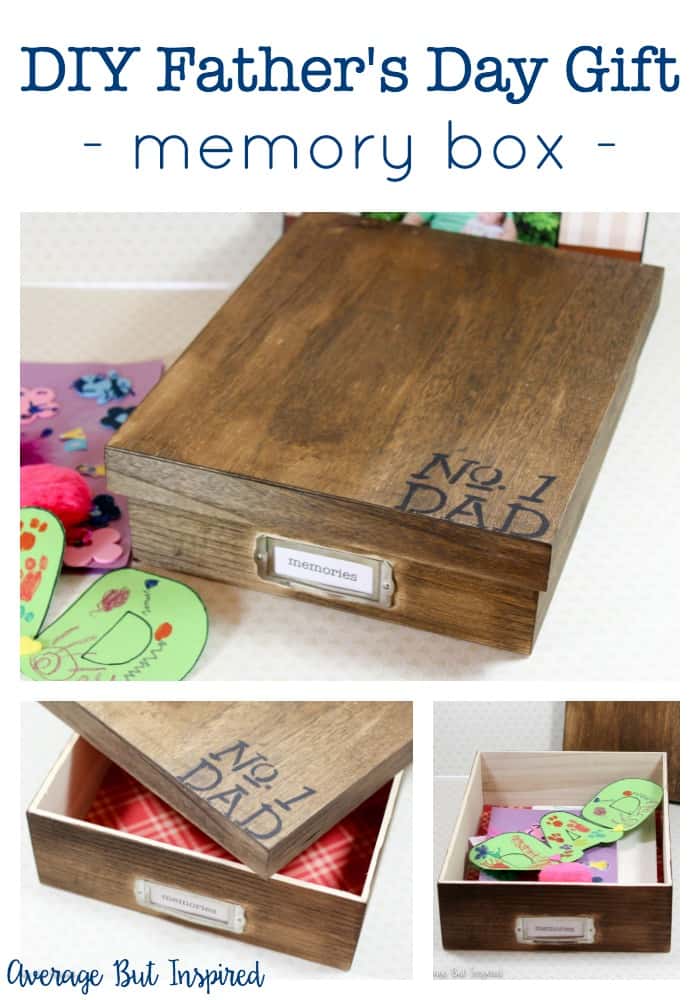 Supplies Needed to Make a Father's Day Memory Box
Some of these links are affiliate links. To read my full disclosure policy, please click here.
Wood stain in the color of your choice
Rag to apply stain
Painter's tape
Scrapbook paper
How to Make a DIY Father's Day Gift Memory Box
Begin by staining the unfinished wood photo box. I did not stain the inside of the box, but you could do that, of course!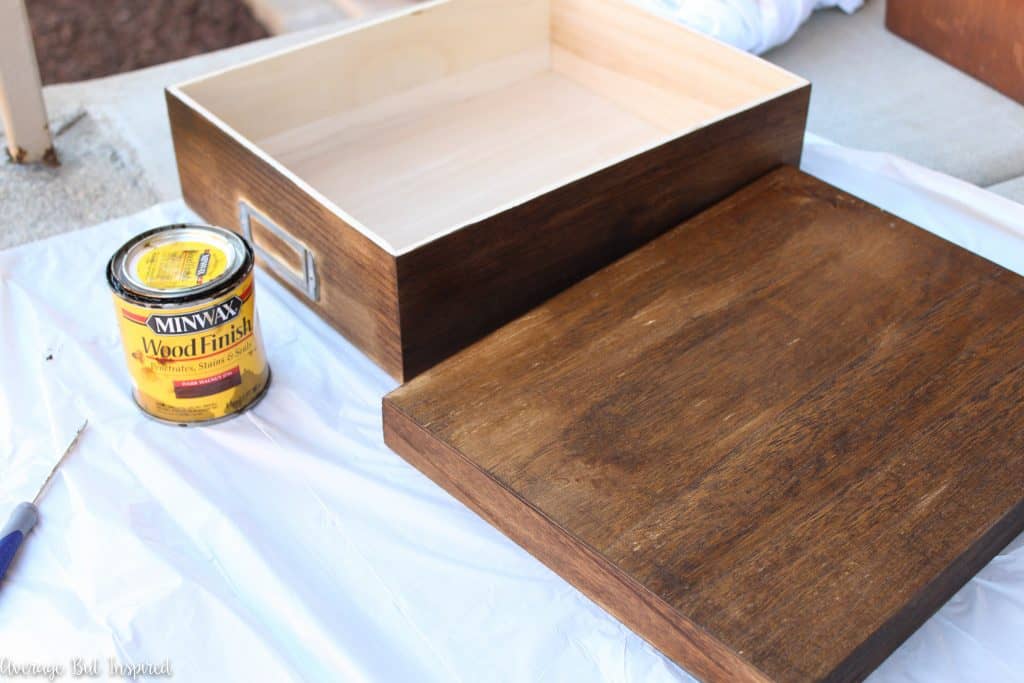 After the stain has dried, stencil the words "No. 1 Dad" onto the exterior of the photo box. I used painter's tape to hold my stencils in place.
If you have a Cricut machine you could also cut letters on vinyl and place them on the box. I recently got the Cricut Joy machine (it's the tiniest Cricut), and I absolutely love it! Check out my post on DIY Dollar Tree Gifts with the Cricut Joy to learn more!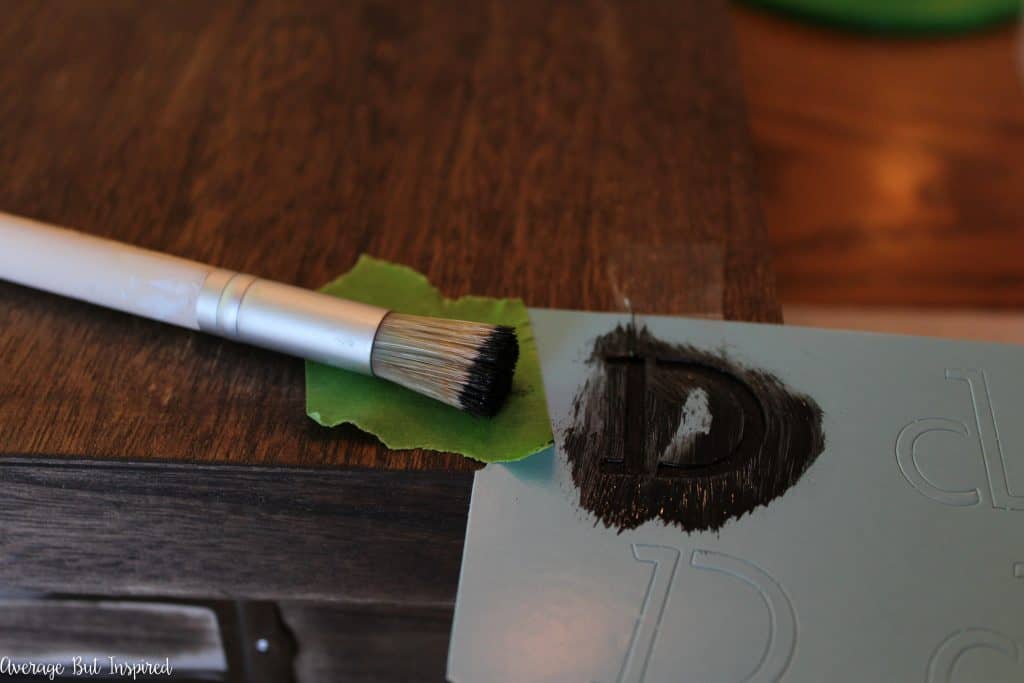 I worked from the outside of the box inward so that I would be sure to have my spacing exactly right!

After the paint dried, I printed the word "memories" onto a piece of computer paper and cut it to fit in the label holder on the front of the box.
Then I cut some manly-looking scrapbook paper to fit the inside of the box and affixed it to the inside with spray adhesive.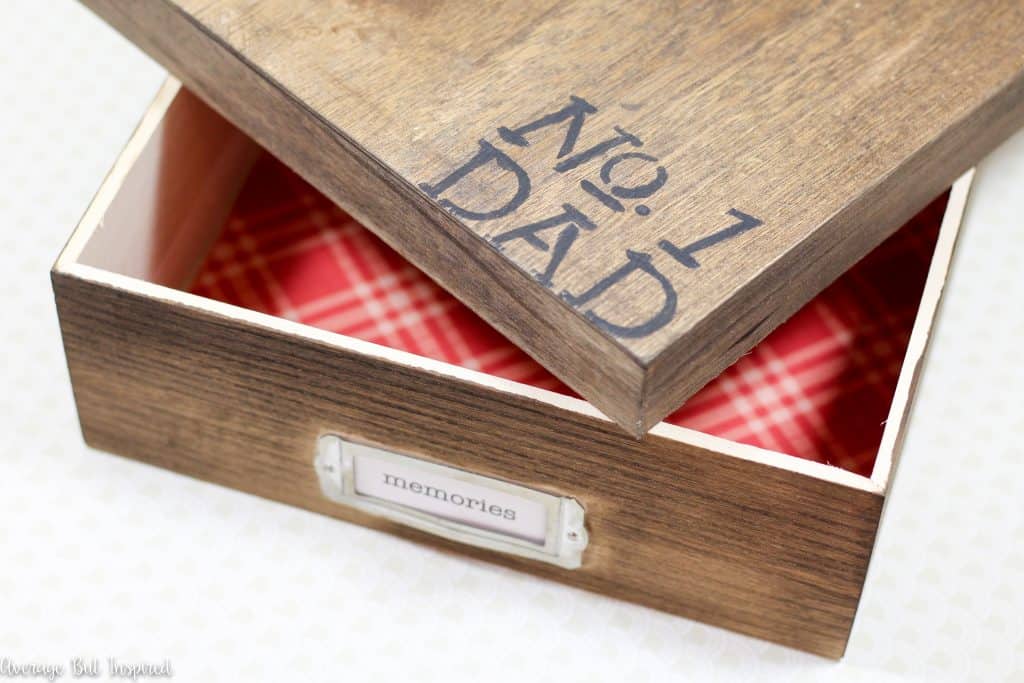 How easy and practical is this DIY Father's Day gift? I'm telling you – it's the perfect place for dads to store all of their treasures.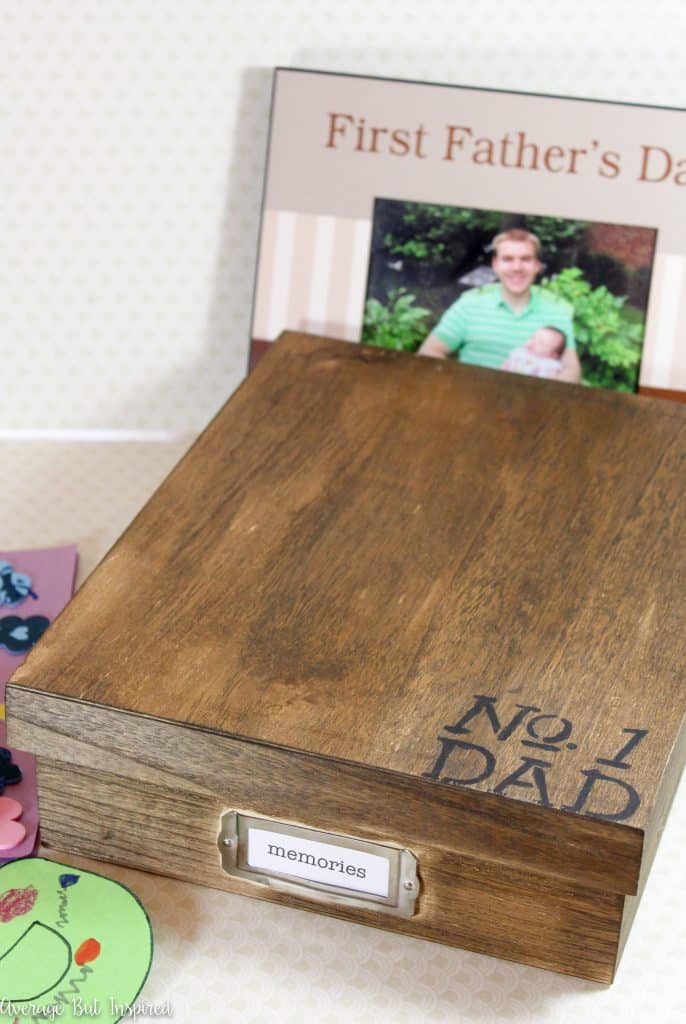 I know my husband will like having a designated place for all of the special things my kids have made him and given him over the years. Right now they just sit on the shelf in his closet.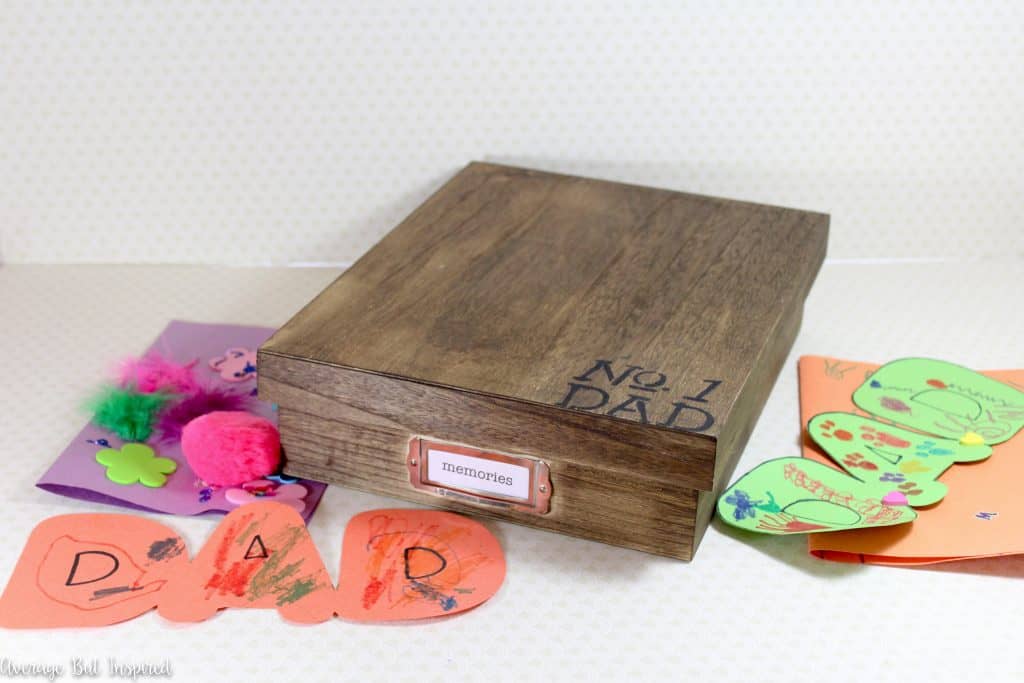 This memory box really is a great DIY Father's Day gift for any dad! It's simple, inexpensive to make, and very practical. From what I know about men, those are all things they can appreciate. 🙂