Every time you step into a public restroom you see one of those blasé signs reminding employees to do what they SHOULD be doing anyway – washing their hands before returning to work.  It's kind of gross to think that a reminder to wash your hands after using the restroom is necessary, but I suppose that's just how it is – especially in this day and age of crazy illnesses!
Anyway, I thought it would be funny to hang the same reminder in my powder room for my employees, er, I mean children and husband, and so I made this cute little printable version of the saying we all know and love, that I'm sharing with you today!  Download this "Employees must was hands before returning to work" printable and display it proudly!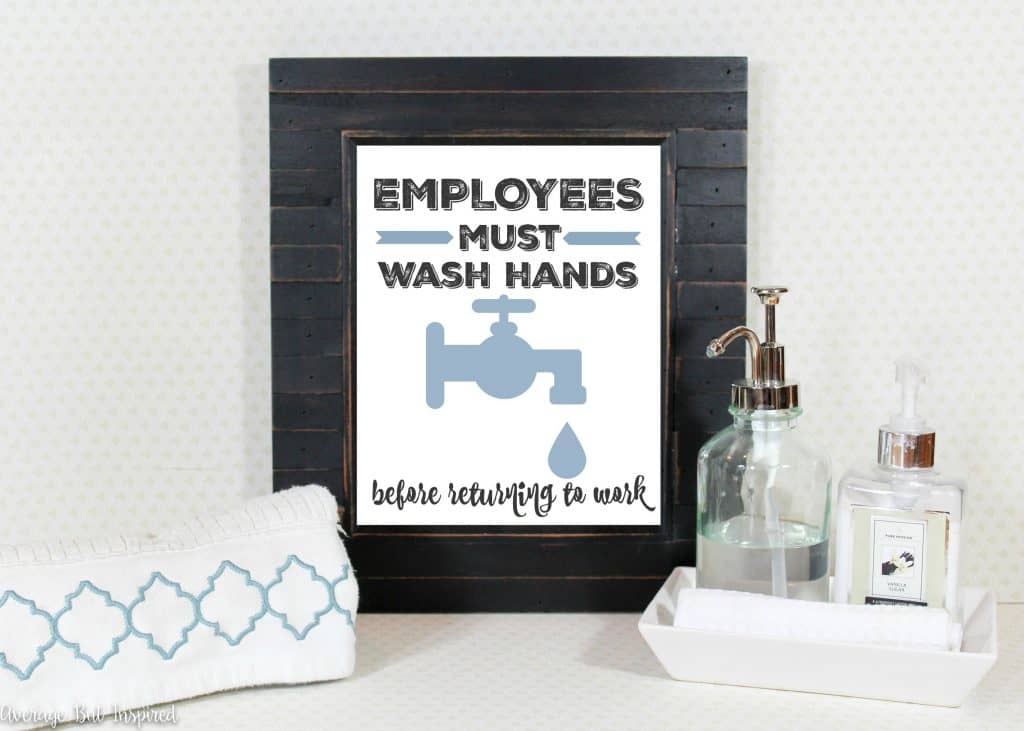 Seriously, isn't this so much cuter than the reminder signs you typically see in the bathroom?  
Now listen, I'm not showing you this printable in my own bathroom because the space is SO small that I couldn't even get a decent shot of it.  But take my word for it that it looks pretty darn cute in there.
And if you want this same print for your bathroom, I'm giving it out for free!  And guess what?  I've made it in FOUR different colors for you to choose from: (1) Teal & Gray; (2) Charcoal & Blue; (3) Rust & Green; and (4) Navy & Teal!  Hopefully one of these will work with your bathroom color scheme. . . (fingers crossed).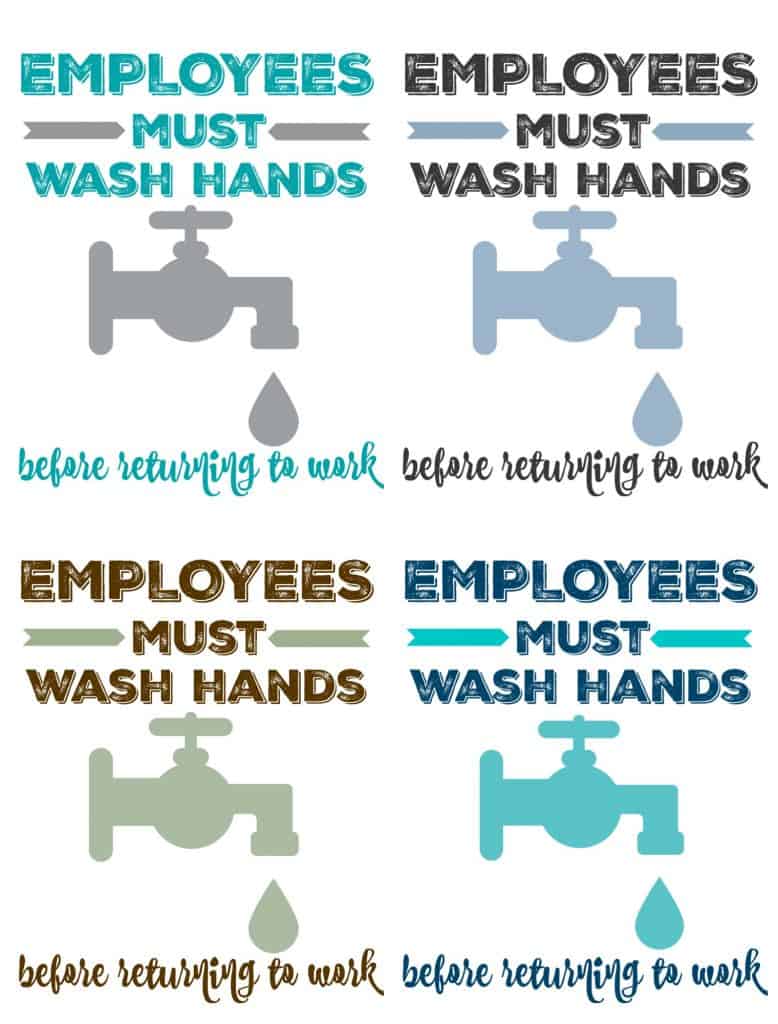 All you have to do is click to download the color scheme you want!  Print on 8.5″ x 11″ paper and cut to size (8″ x 10″).  This will look best on cardstock or heavier weight paper!  Please limit your use of this free printable to personal use only; no commercial use is permitted in the absence of express written permission from me!
(1) Employees Must Wash Hands Teal & Gray
(2) Employees Must Wash Hands Charcoal & Blue
(3) Employees Must Wash Hands Rust & Green
(4) Employees Must Wash Hands Navy & Teal
I have a feeling that people will either grin when they see this free bathroom art printable in your home or wonder why it's there.  🙂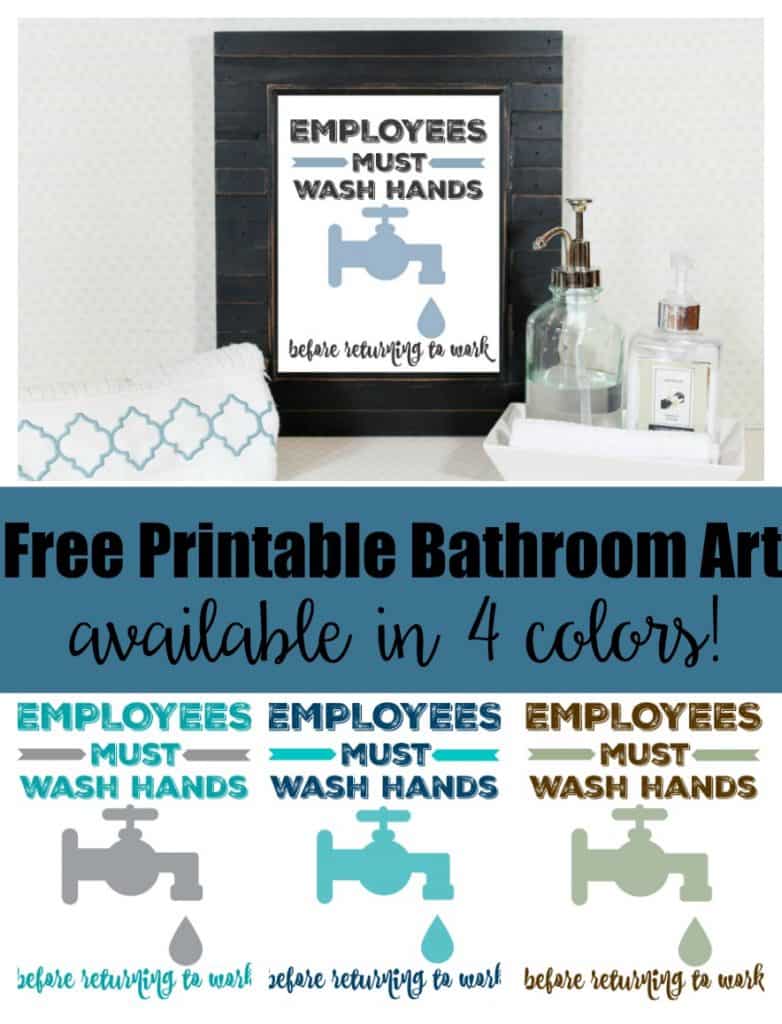 Either way, it should give them something to think about while visiting your humble facilities.
-Bre