This post contains affiliate links.  To read my full disclosure policy, please click here.
I'm so excited to show you a part of my home that I'm pretty sure I have never shared before – my backyard!  OK, well I'm not showing you the whole backyard . . . just the patio.  But really, there's not much more to see since my yard is the size of a postage stamp.  Even though there's not a lot of space, we make the most of our urban backyard patio, and I am happy to be sharing it as part of the Garden Tour Blog Hop that was organized and hosted by my friend Tara at Lehman Lane.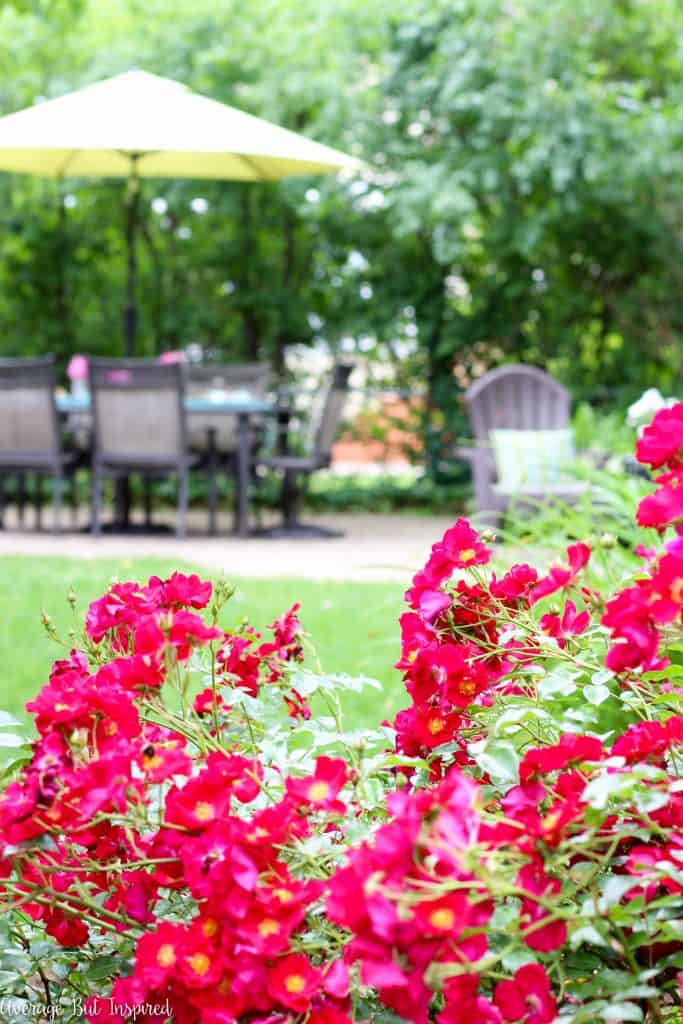 Installing this patio area was one of the first projects we did when we purchased our home almost seven years ago.  The backyard was basically a jungle when we bought our house, so we needed to do something out there.  We decided to put the patio area in the back of the yard, next to the detached garage, so that it wouldn't line right up with our neighbors' patios.  (As much as we love our neighbors, it would be a little awkward to all be out there eating or hanging out right at the same time and with no privacy.  This gives us a little buffer.)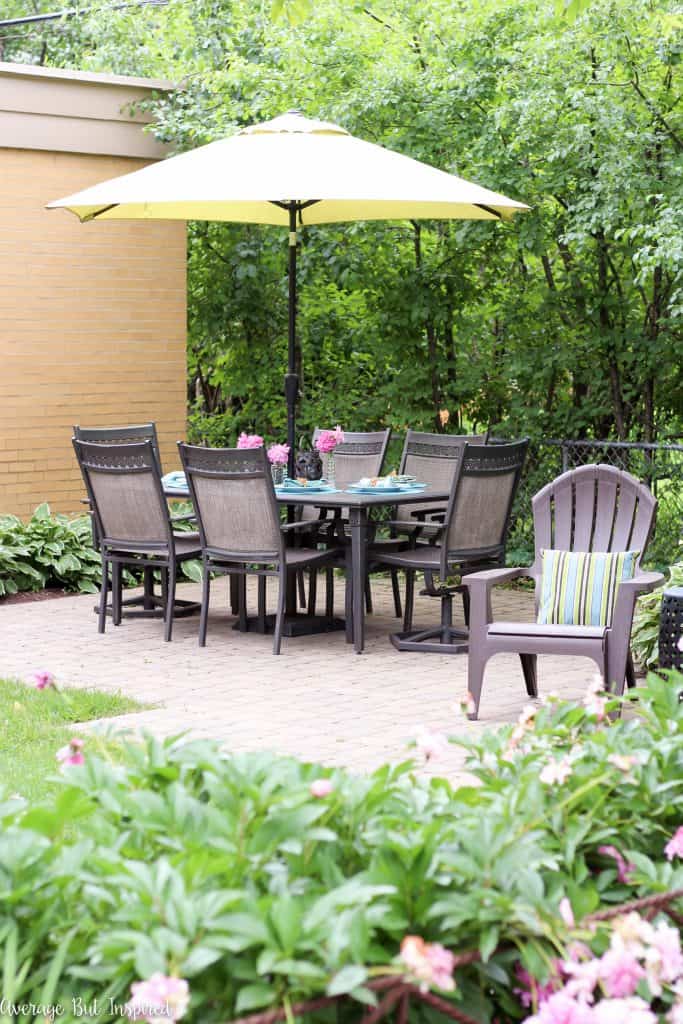 We have a nice dining area where we love to enjoy meals with the family or friends, and then a cute little sitting area off to the side where we lounge and light a fire once in a while.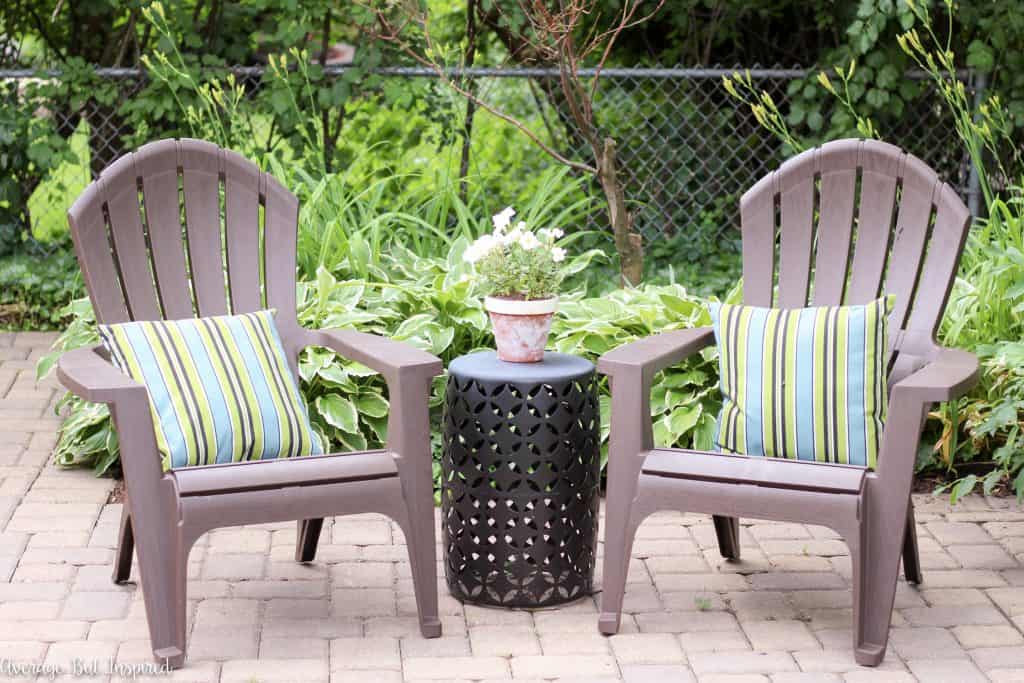 I love the little garden stool, which doubles as a table and plant stand.  It's the perfect size for two glasses of wine.  🙂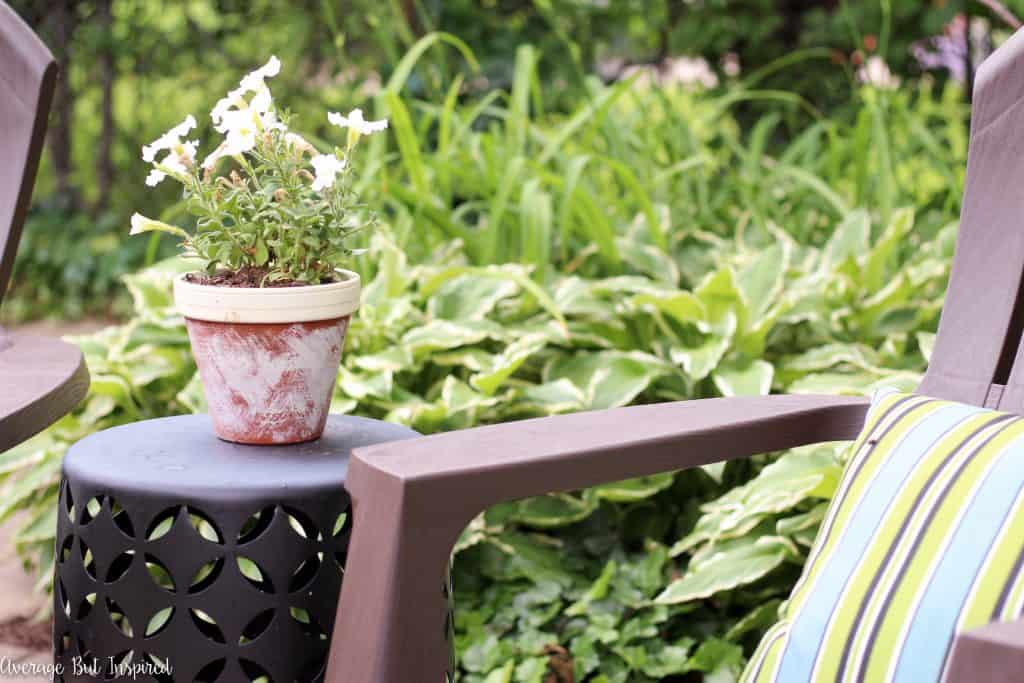 And the outdoor pillows (linked to similar pillows) dress up the very practical and easy-to-clean-bird-poop-off-of plastic adirondack chairs.  I tried to convince my husband we needed an outdoor sofa out here, but he didn't bite.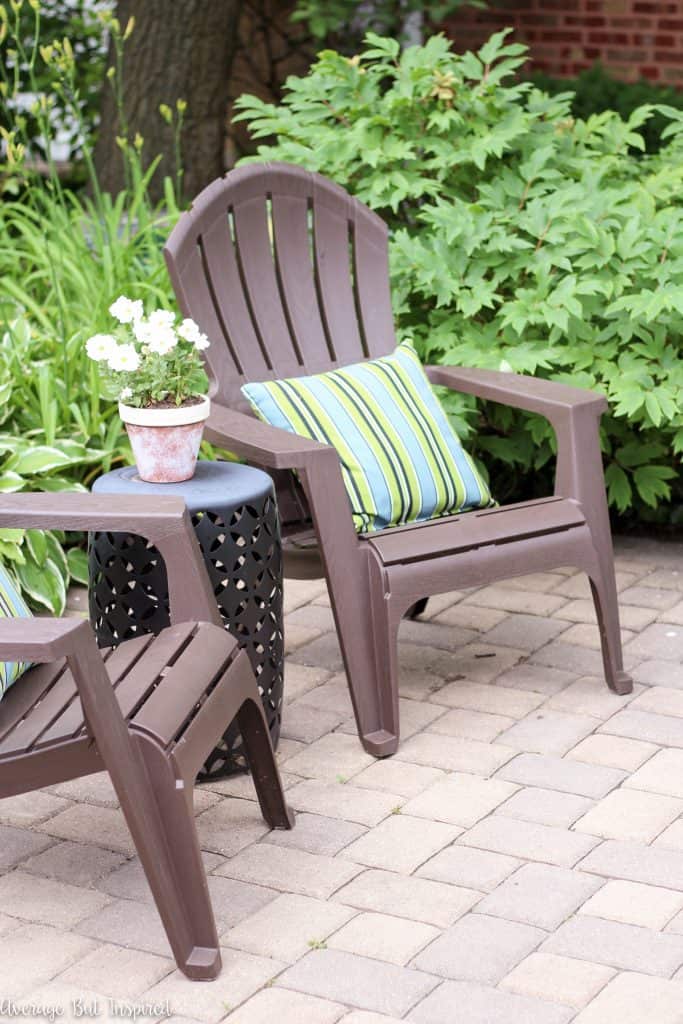 Although the yard was a jungle when we bought our house, I am grateful for the massive amount of peony bushes the previous owners planted.  They are all over the yard and are just stunning.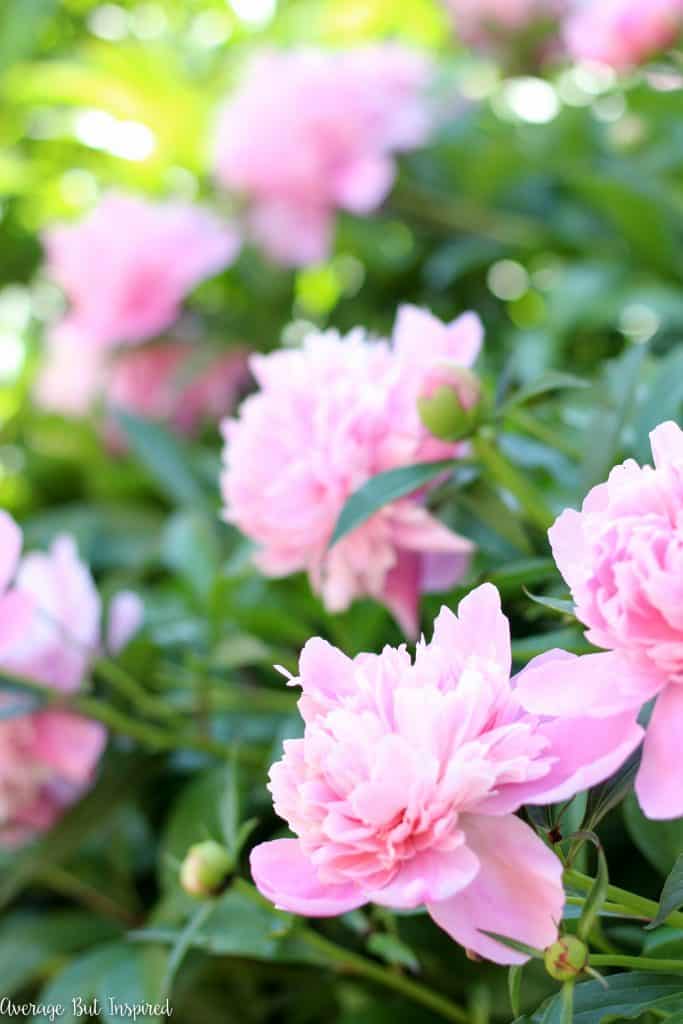 And I'm pretty darn proud of the clematis vine I've been growing the past couple of years.  It's actually thriving, which is shocking to me.  Apparently those are finicky, so it's a wonder that my black thumb hasn't killed it yet.  (I hope I'm not jinxing myself by writing this.)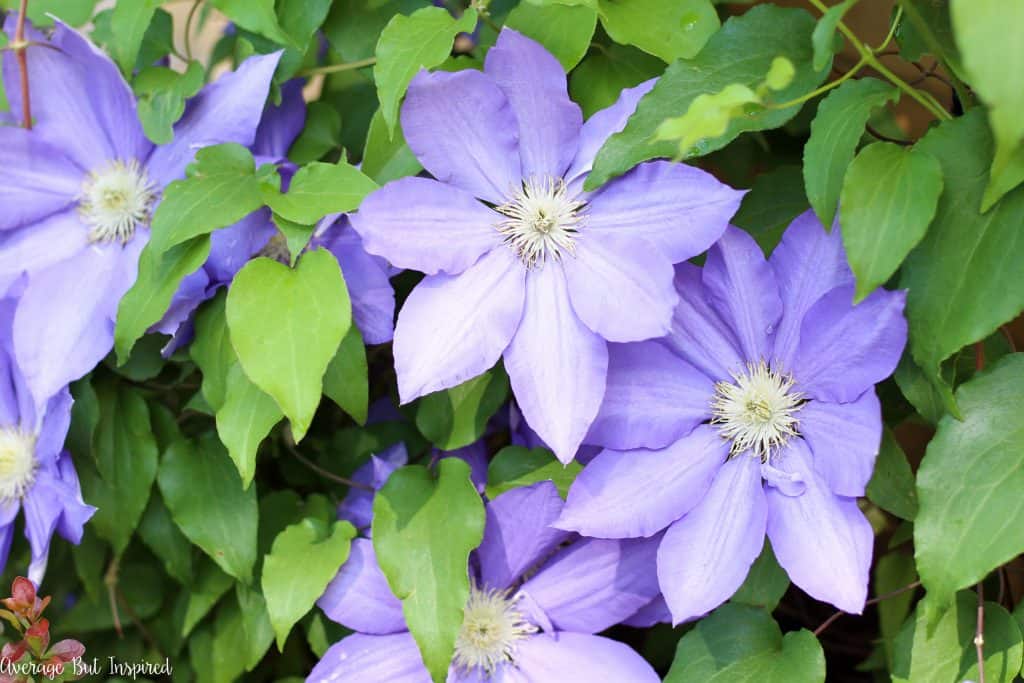 Another favorite plant of mine is our giant oak leaf hydrangea.  It's super low-maintenance, but produces the most gorgeous blooms.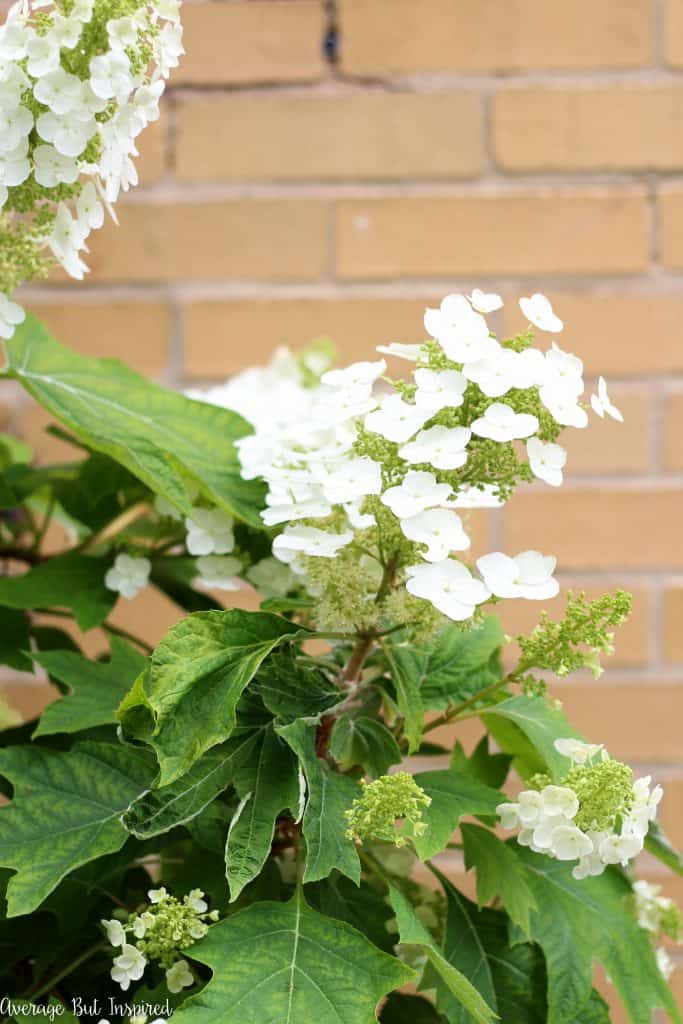 All of these pretty flowers make me feel like I'm not as close to the city as I am (head two blocks north and you're in Chicago).  And that makes enjoying my patio that much better.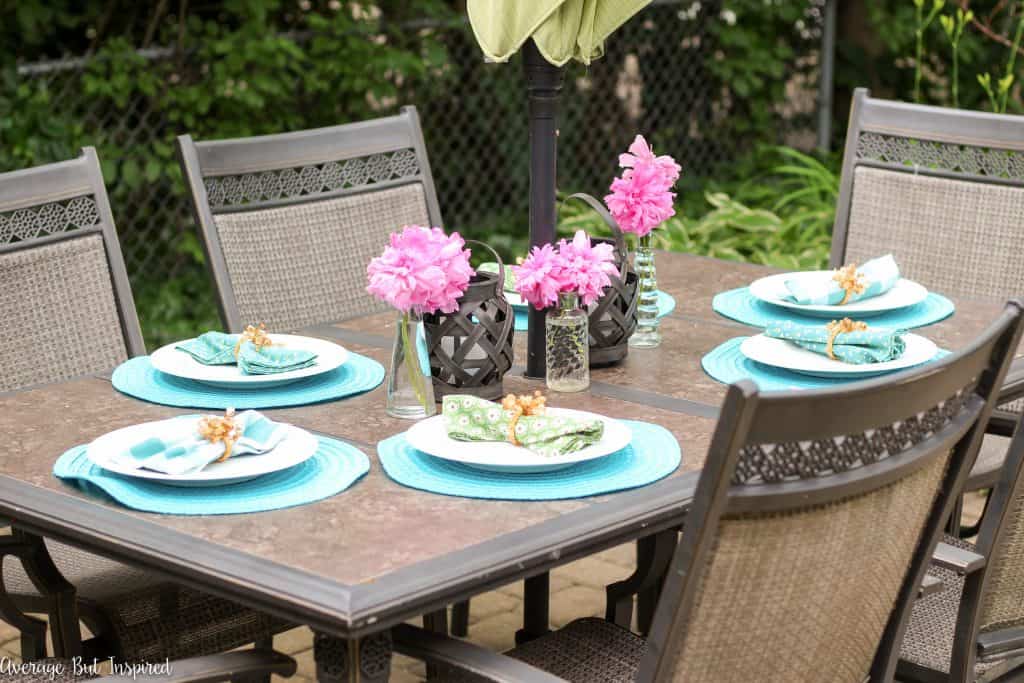 Flea market inspired table decor like these aqua round placemats, adorable mix and match fabric napkins, and woven candle holders also help relax the setting and make it feel less urban to me.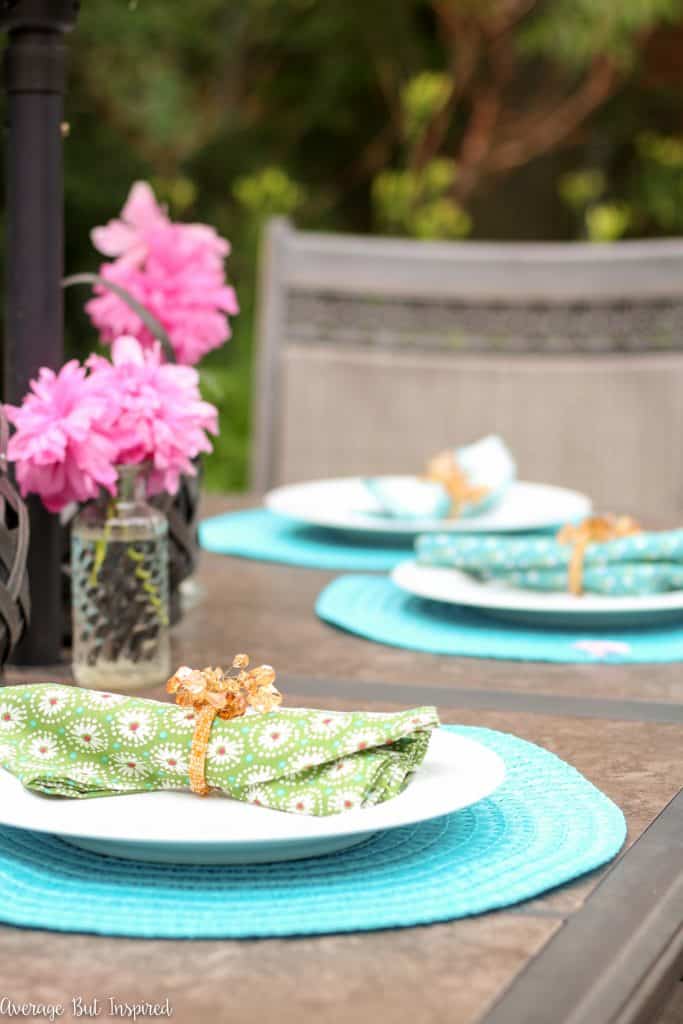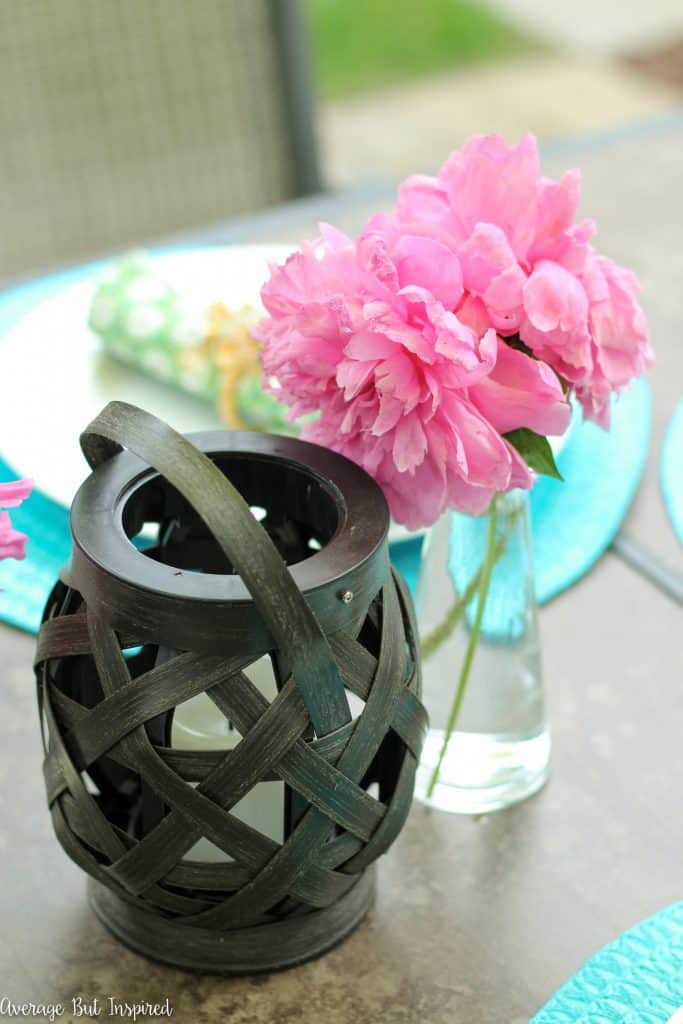 Keeping a cute little drink dispenser on the garage window ledge is perfect on especially hot days.  (That probably won't last long – my kids have already claimed it for their upcoming lemonade stand – date TBD.)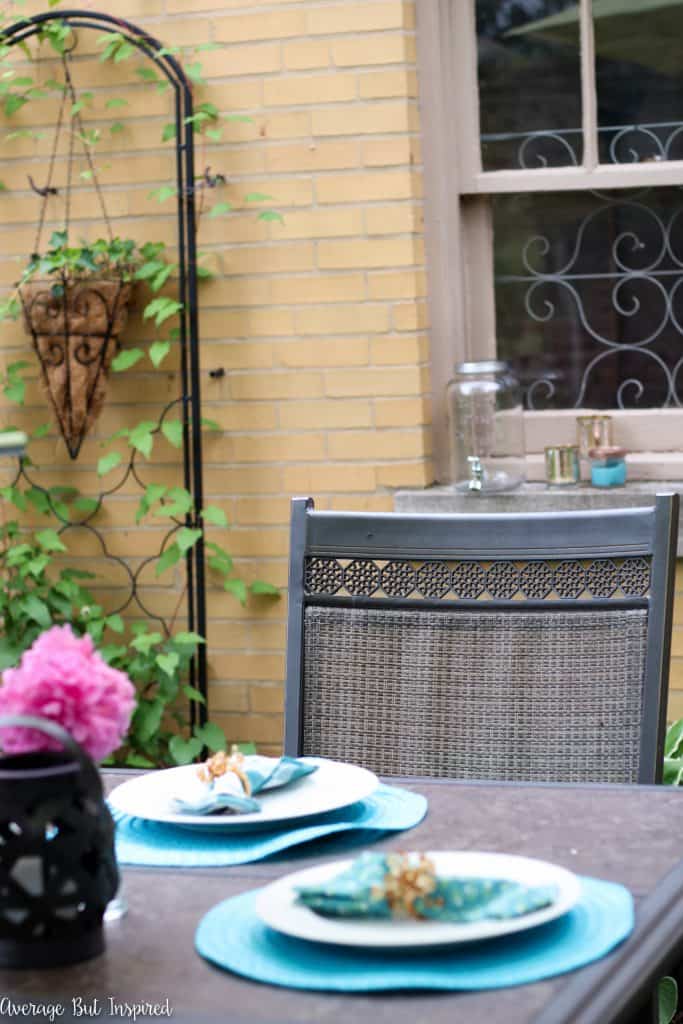 And this little plant stand in the corner is perfect for adding some height and color to the patio.  Plus, it doubles as a serving stand, which I love!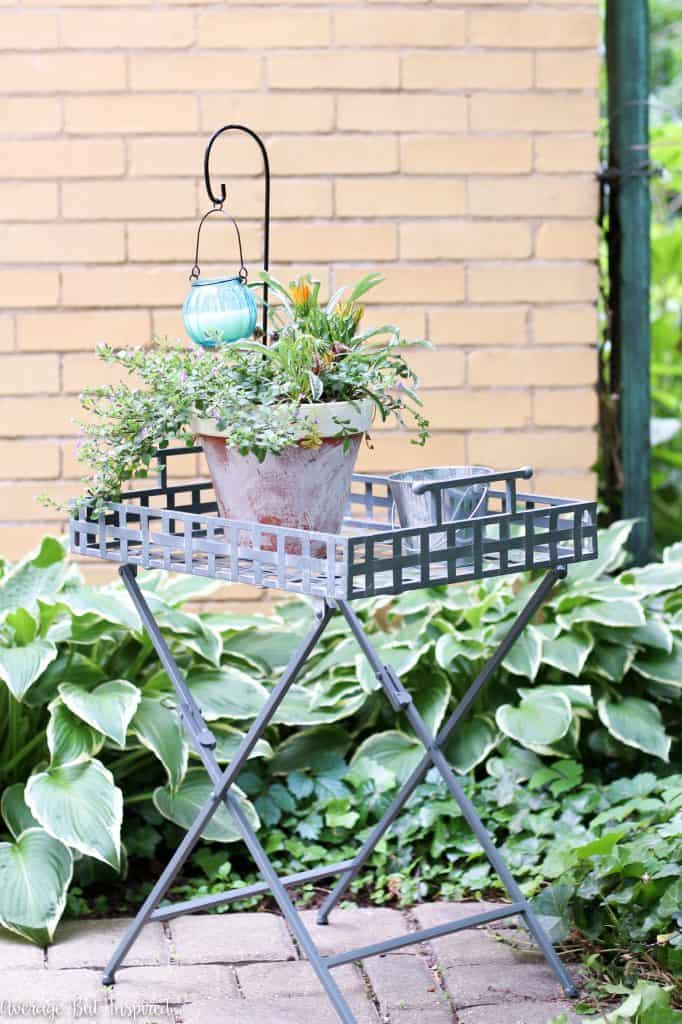 I'm so glad I had a reason to show you my backyard today!  If it weren't for this blog hop, I probably would never have posted about it.  I hope you enjoyed taking a look around!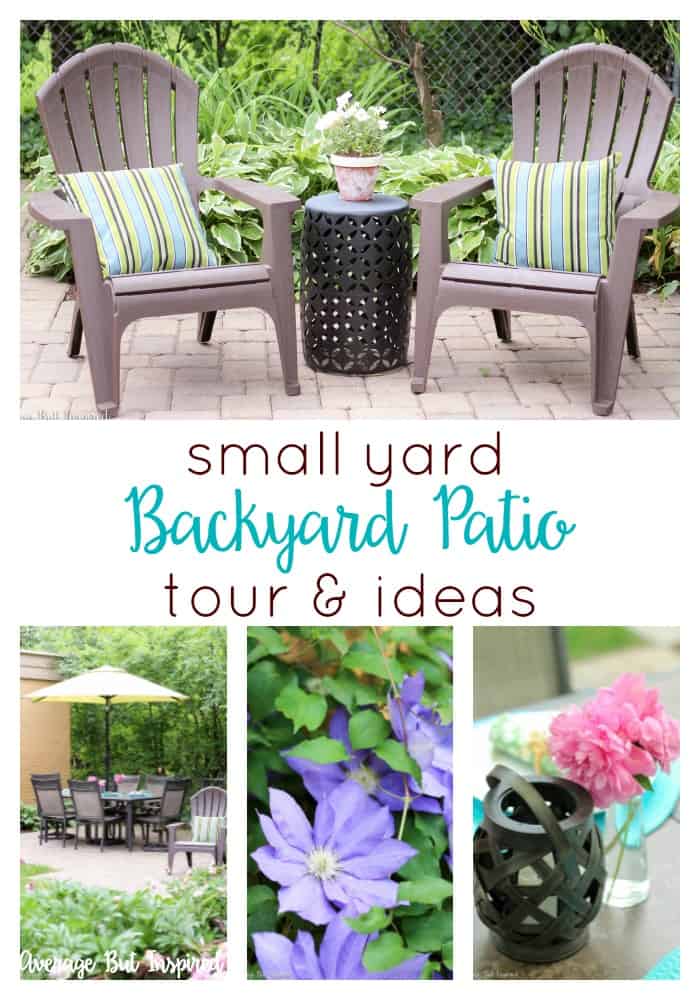 And if you liked any of the decor items I featured, you can click here to shop or learn more about them.


Please also be sure to check out some of the other beautiful backyard spaces that are being shared today, too.  You can visit their posts by clicking below, and you can search for all of the other garden spaces that are part of this hop by searching for #gardentourbloghop on social media!


Summer Garden Tour & Outdoor Spaces Blog Hop

Monday

Tuesday

Wednesday

Thursday

Friday