Usually posts are easy for me to write. The words flow out of my mind and into the computer with no problem. But this is not one of those posts. This is a hard post. A sad post. A missing my dad post.
Last year my dad passed away after a long battle with brain cancer. I miss him every single day. And when I had to help my mom and sister clean out his closet earlier this year, I couldn't bear to give away all of his things. So I packed up some of his favorite shirts and brought them home with me. I didn't know exactly what I was going to do with them, but I knew I'd think of something. And a few months later, in the middle of the night, I did. I decided to use some of my dad's old shirts and his handwriting to make remembrance ornaments for myself and my family.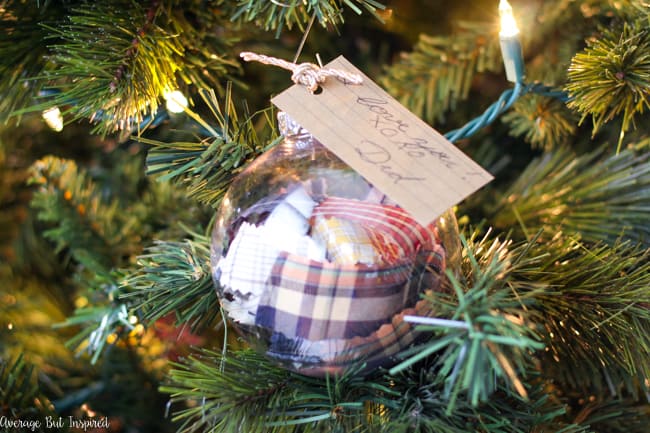 I didn't think that I'd share this project on my blog, but when I saw how much these ornaments meant to my family members, I decided to post the project. I know there are others of you out there, just like me, who are missing loved ones every day and especially at the holidays. So I wanted to share my idea of how you can honor them and remember them with special DIY Memorial Ornaments that you will cherish for the rest of your life.
Supplies Needed to Make DIY Memorial Ornaments
This post contains affiliate links. To read my full disclosure policy, please click here.
How to Make DIY Memorial Ornaments
First, gather your loved one's shirts. You'll have a good cry at this point. I guarantee it. Once you've calmed down and wiped away your tears, cut the shirts into strips. I cut my dad's shirts into strips about 1″ wide and about 4 or 5″ long.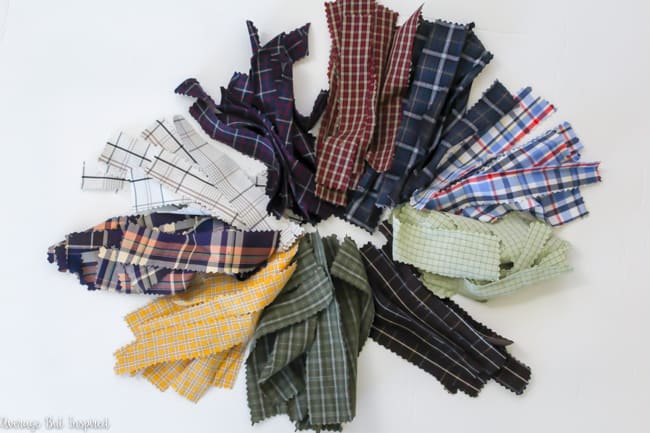 Next, put the strips of fabric into a clear glass or plastic ornament. Alternate the patterns or colors as you place them inside so that you get a good variety once the ornament is complete.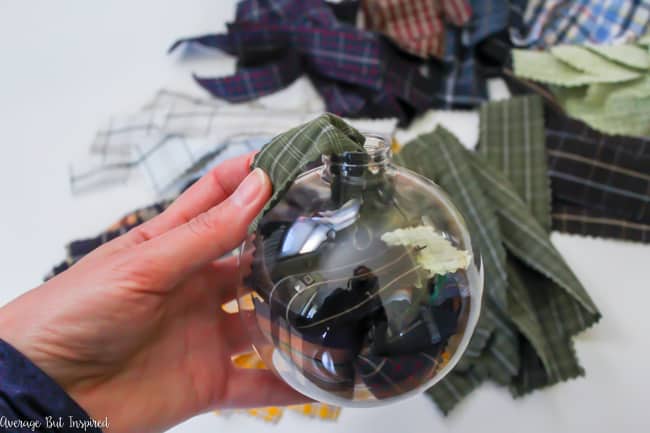 Now, if you have a card or note from your loved one, this step will help make the ornament even more special. I had a note from my dad that he wrote right before he went into surgery. (I cherish this note!) Scan the note into your computer as a photo. Then, crop the photo in photo editing software (like the photo software pre-installed on your computer or the online service PicMonkey), to be the person's signature, and then save that signature as a new photo. Once you have that new photo, print it onto card stock.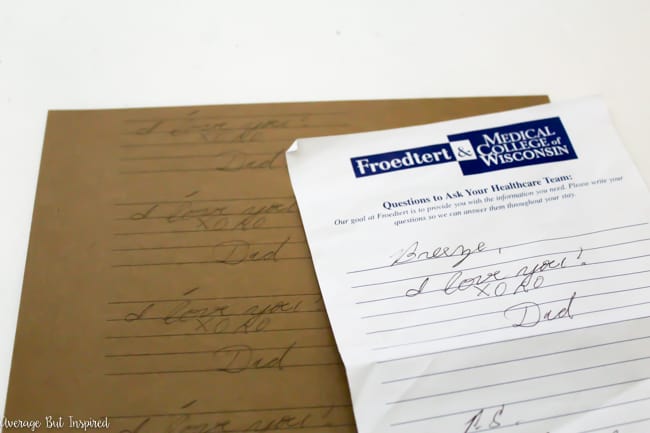 Cut out your loved one's note, punch a hole in it, and tie it onto the ornament with pretty ribbon or string.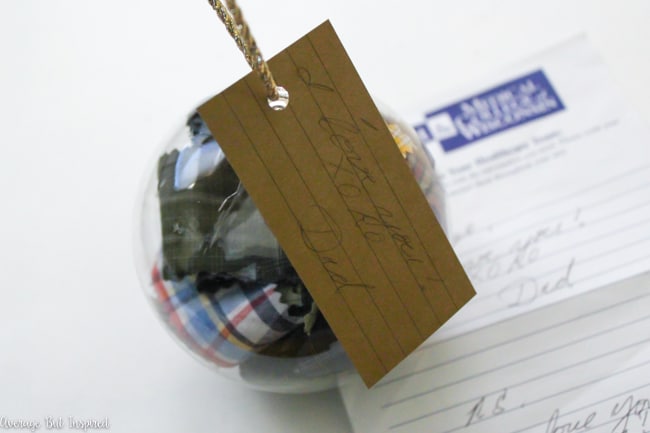 And with that, you'll have a beautiful and personalized remembrance ornament to honor your loved one at Christmas and always.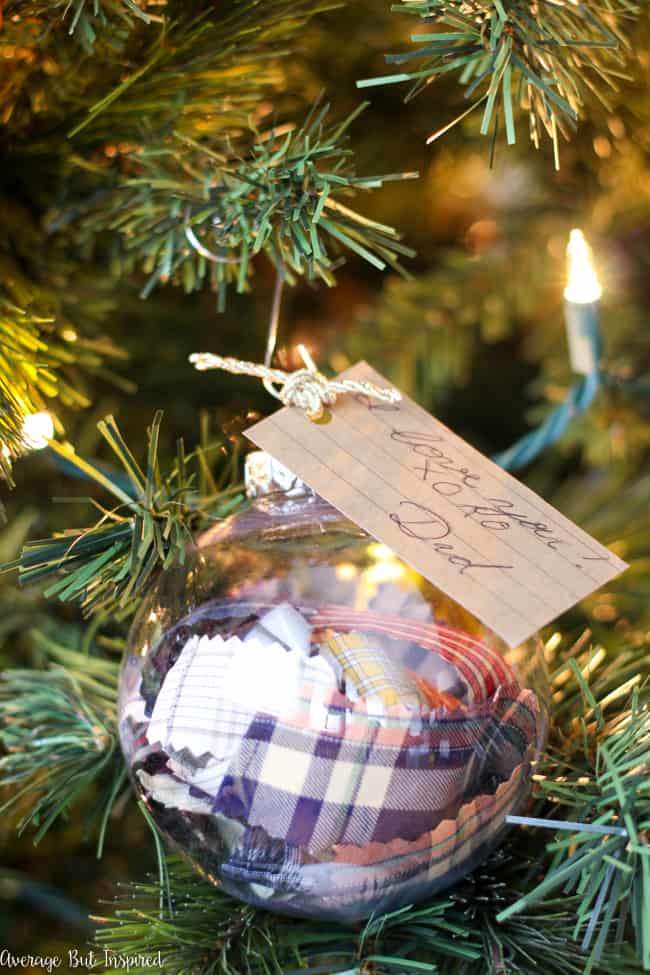 If you don't have a note from your loved one to include their handwriting on the tag, you could make a tag of your own with their name or something else that is meaningful to them and you.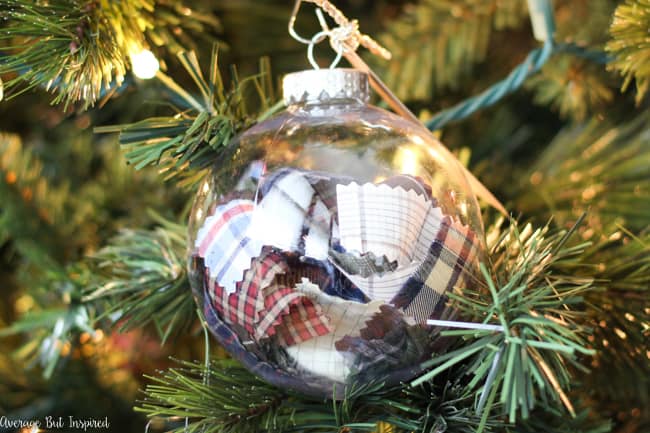 I would give anything to have my dad back with me for another Christmas, but at least I have a little something of his with me this holiday. Christmas was always so special with my dad, because every year he was the one who turned on the Christmas music for present opening, handed out the gifts, and maintained the all-important gift wrap trash bag. He was the best. (Here he is with my family on Christmas 1994 or so.)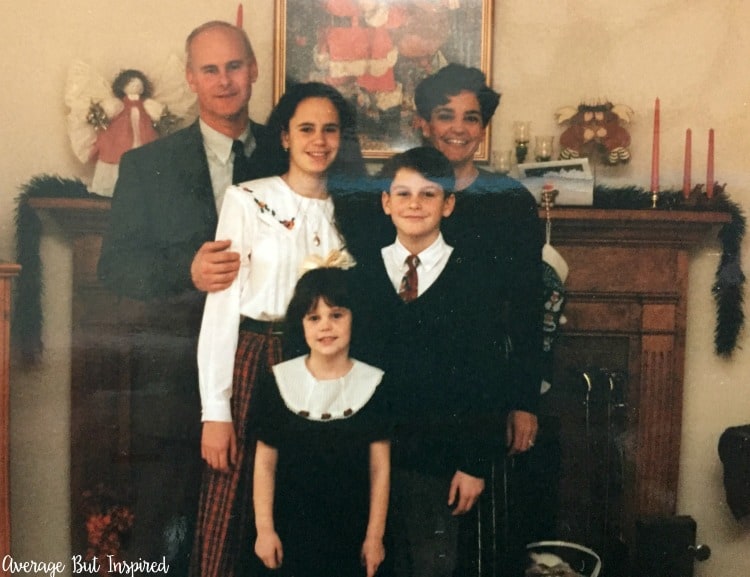 So for those reasons, and countless others, I can tell you that this ornament hangs in a place of honor on my Christmas tree. It is front and center, and that's where it always will be.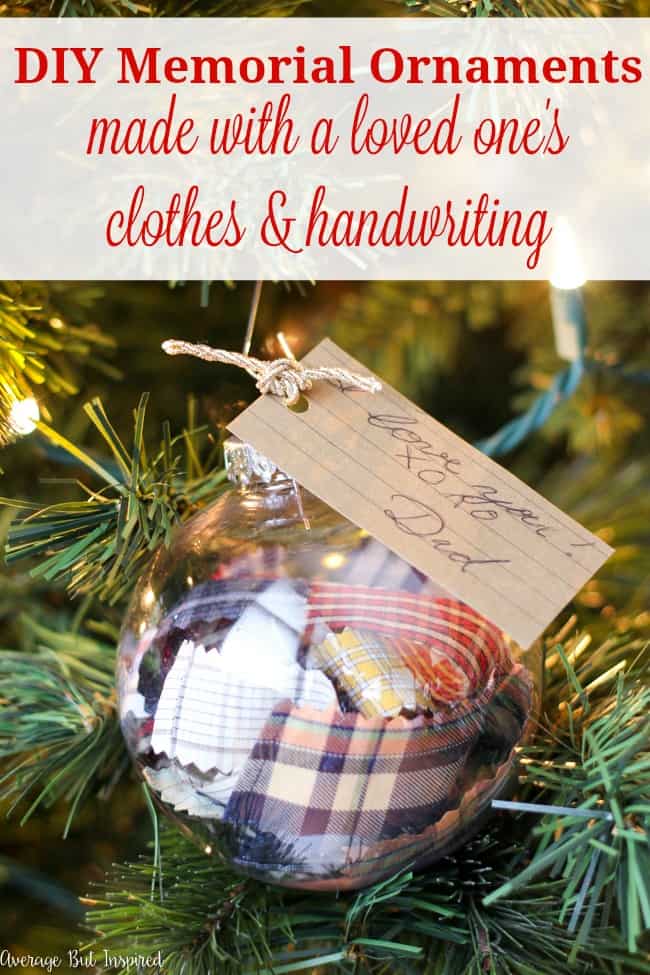 I hope that you're not missing anyone special this Christmas, but if you are, I hope you know that you're not alone. You will get through it. Peace and love to you at Christmas and always.
Bre