It's the second Wednesday of the month, so it's time for the Monthly DIY Challenge!  It's the first one of the year – woo hoo!  This month some of my best blogging buds and I are all sharing projects based around a crafting, decor, and organizing staple – chalkboards!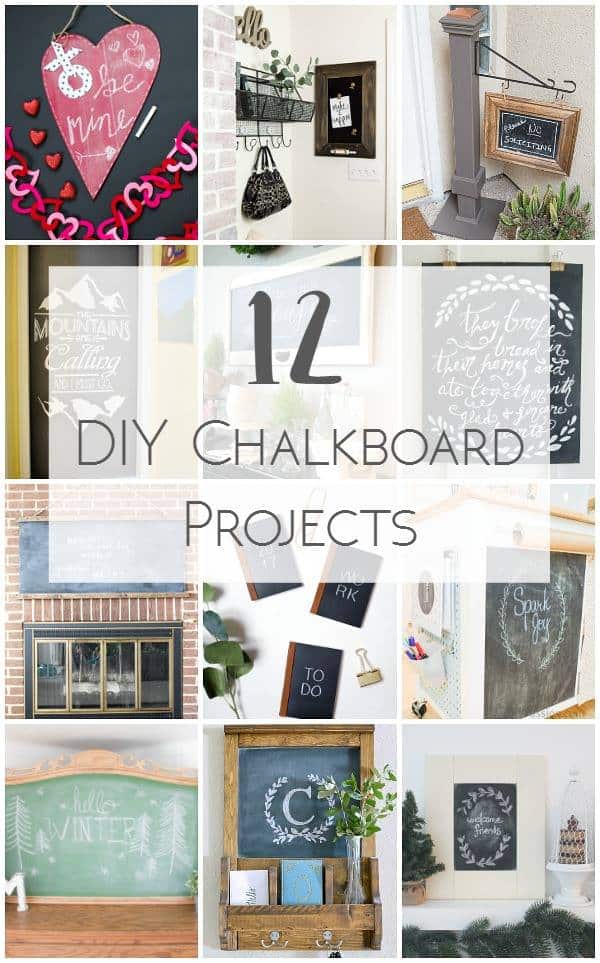 You'll find links to all of my friends' projects at the bottom of this post, but first let me show you my DIY Valentine's Day Chalkboard!  It's a super cute way to leave little love notes for anyone who might see your chalkboard!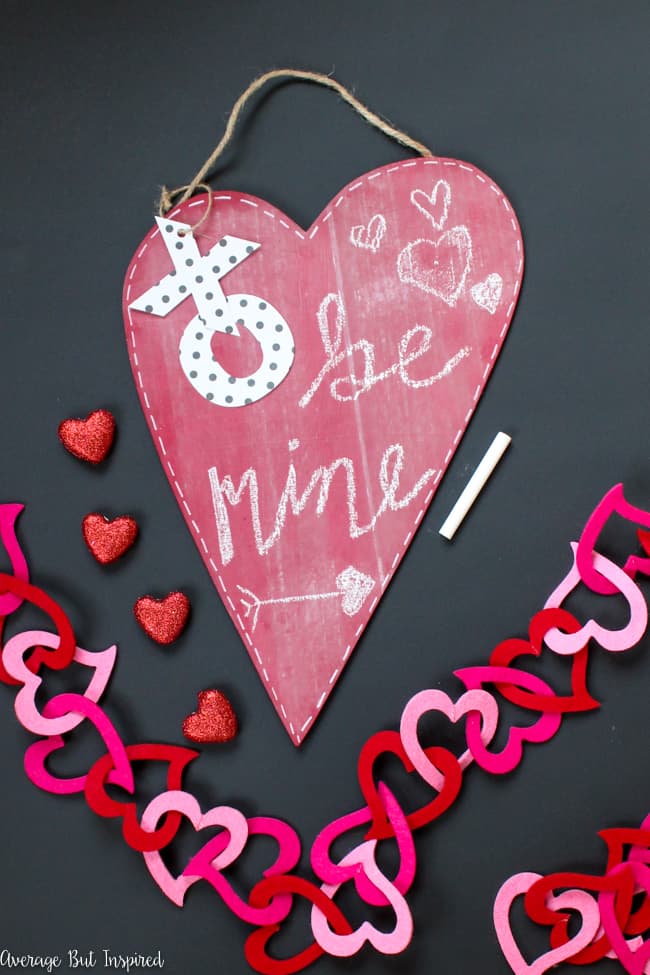 Supplies Needed for a DIY Valentine's Day Chalkboard
This post contains affiliate links, which means that I earn a small commission at no added cost to you if you purchase through them.  To read my full disclosure policy, please click here.
Chalk
Optional: white paint marker, scrapbook paper, scissors, and twine
How to Make a DIY Valentine's Day Chalkboard
In just a short amount of time, you can turn pretty much ANY surface into ANY color chalkboard – just like this fun red Valentine's Day chalkboard I made for my home!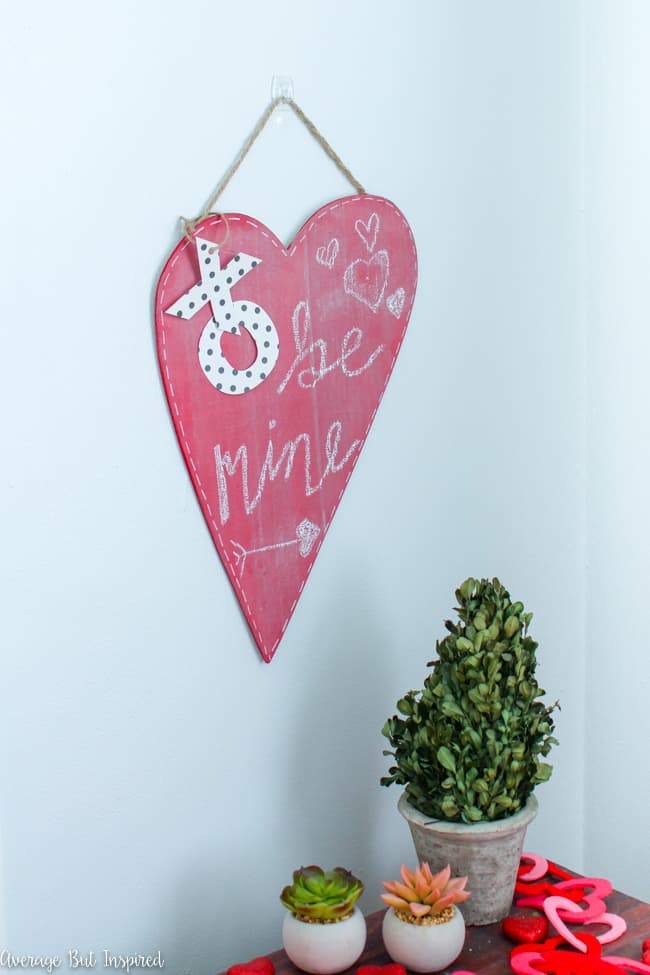 First you'll paint your wooden heart with acrylic paint.  Once it's dry, add any painted embellishments with a paint pen.  I used a white paint pen to make little dashes around the outer edge of the heart.
After everything was fully dried, I painted on two coats of clear chalkboard coating, making sure to follow the directions on the bottle for dry time, etc.  This stuff is awesome because you can turn pretty much any painted surface into a chalkboard, without having to buy all different colors of chalkboard paint!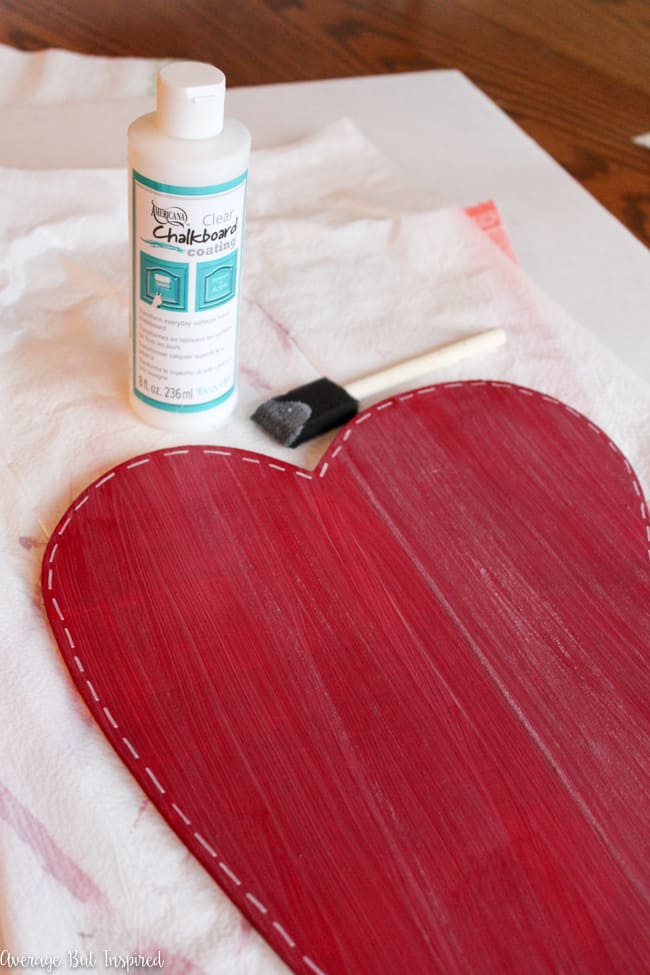 I let the chalkboard coating dry for several days, and then I "seasoned" my new chalkboard.  Seasoning a chalkboard is basically just rubbing a piece of chalk all over it and making a mess, which you promptly wipe off.  You do this to make sure the surface is ready to use and to prevent words/art from showing on the chalkboard even once they've been erased.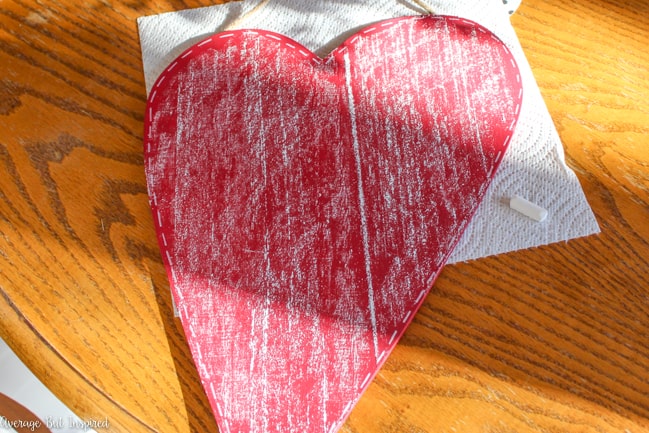 Next, I cut out a scrapbook paper "X" and "O," and attached them to the top of my new chalkboard with twine.  Then I wrote a sweet little something on my chalkboard, tossed some chalk hearts on there, and washed my hands.  I actually despise chalk.  🙂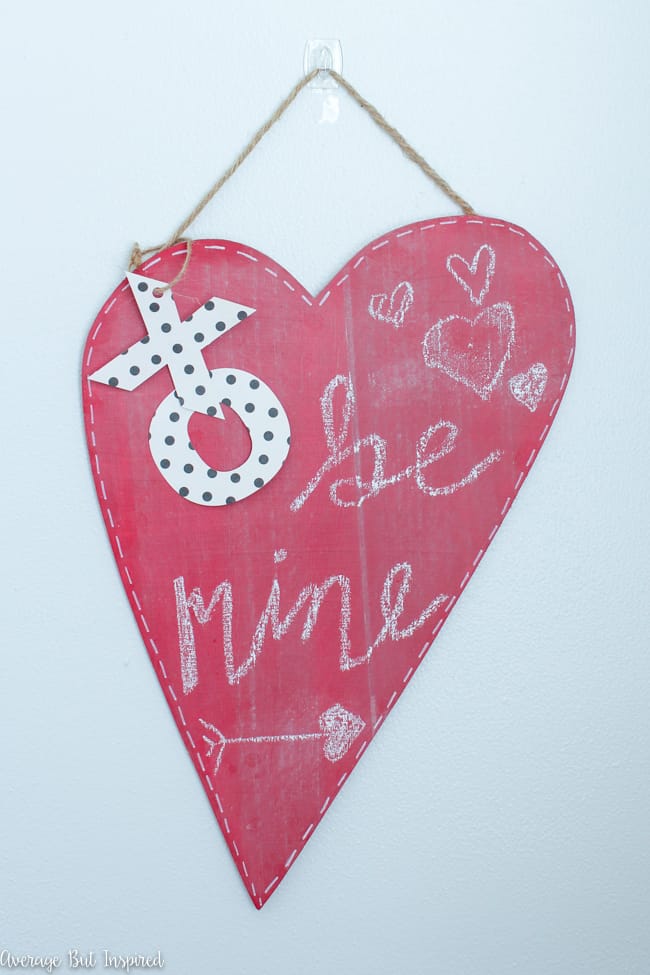 So yeah, I might not be changing my chalkboard's message anytime soon, but if I do, I'll just wipe it off like a regular chalkboard!  The clear chalkboard coating really works.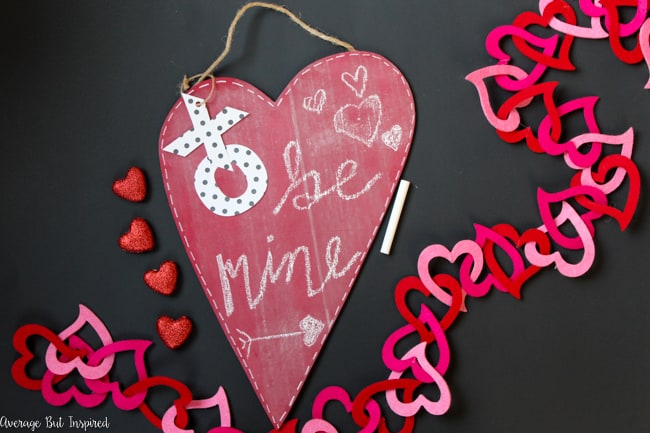 If you liked this project, please remember to "pin it" to share the love!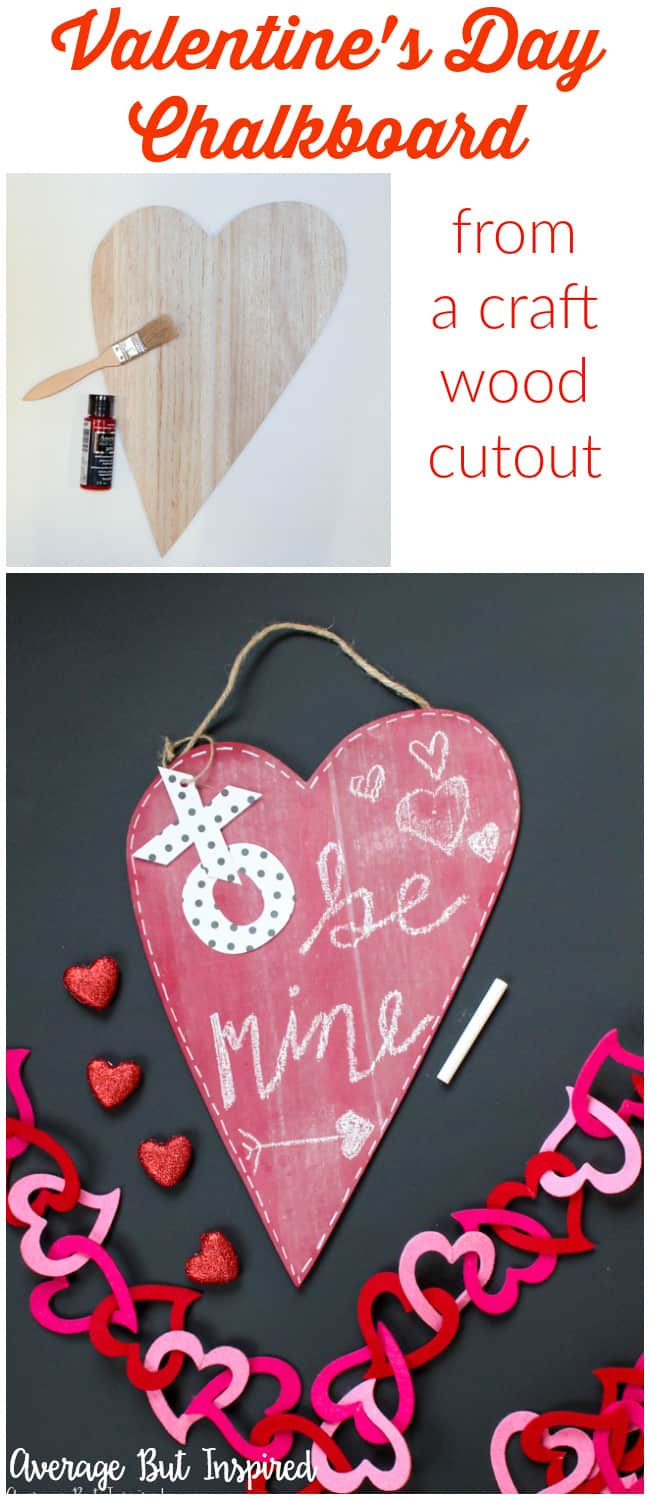 And now that you've seen my chalkboard project for the Monthly DIY Challenge, please pay a visit to my friends' fantastic chalkboard projects, too!  I know they'd love to have you stop by.