I can't believe it, but I built a DIY American Girl Doll Bed for my daughter's doll, Cailyn . . . all by myself! It was such a fun project that saved me a lot of money! (Beds on the American Girl website start at $85; this bed cost me under $20 to make!)
Also, this is an awesome beginner woodworking / power tool project because I got really comfortable with my tools and cannot wait to build something else!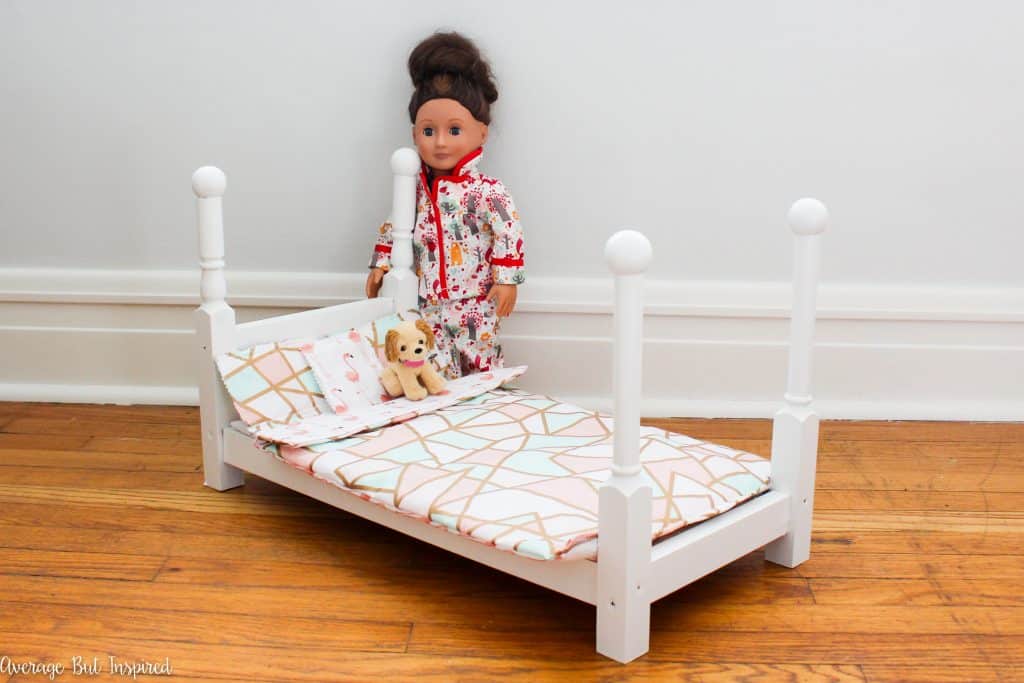 Supplies Needed to Build a DIY Doll Bed
Some of these links are affiliate links, which means I earn a small commission at no added cost to you if you purchase through them. To read my full disclosure policy, click here.
1 x 2 lumber (you'll need 68″ minimum)
3/4″ thick plywood (approximately 21″ long x 10″ wide)
2 x wood balusters (52″ long)
.5″ trim strip
Wood screws (1 1/4″ long)
Wood screws (1″ long)
Poster board
How to Build an American Girl Doll Bed
For this DIY 18 inch doll bed, I began by drawing a really rough sketch of my plan. Can you tell I've never done this before? (Note: don't follow this plan. I changed some of it along the way.)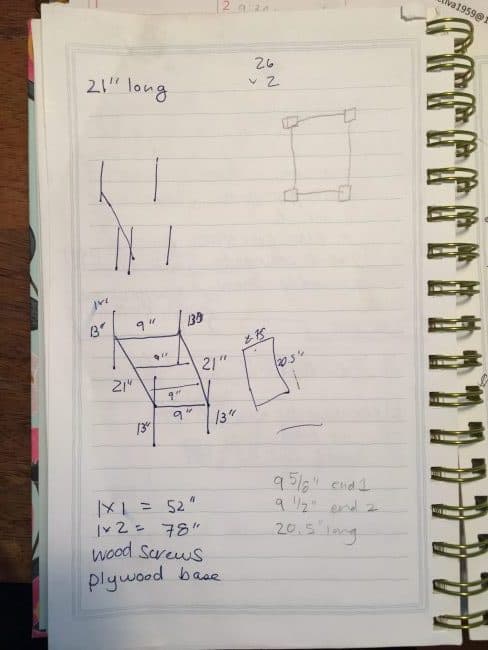 After that, here's how this project went down.
Step One: Cut the Balusters
I started by cutting the little nubs off the end of the wood balusters.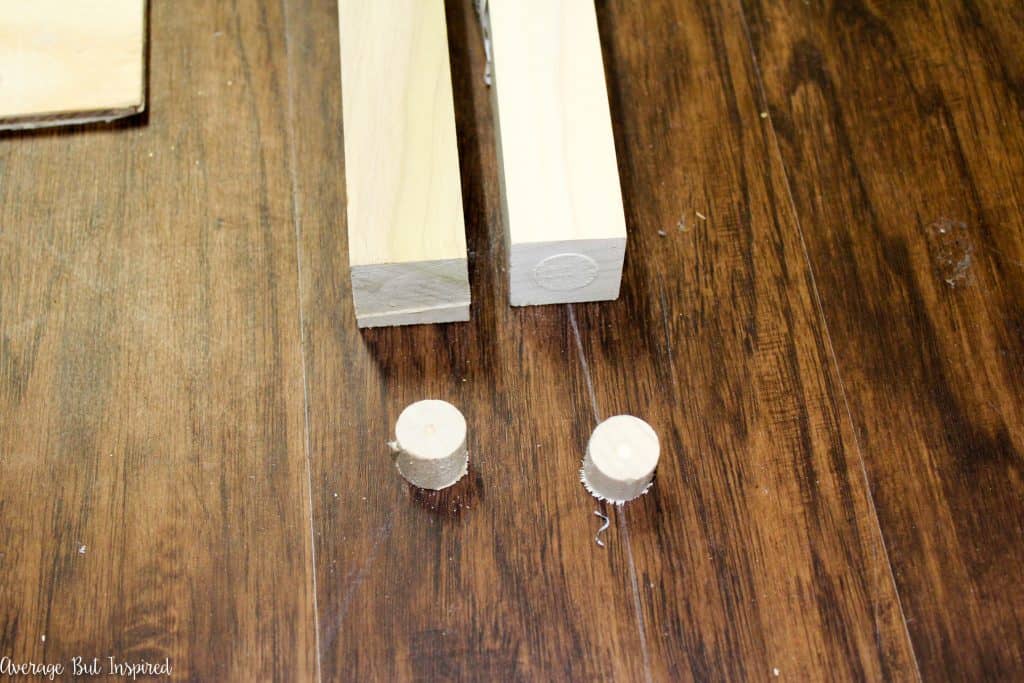 Next, I cut the balusters so that they each measured 13″ long.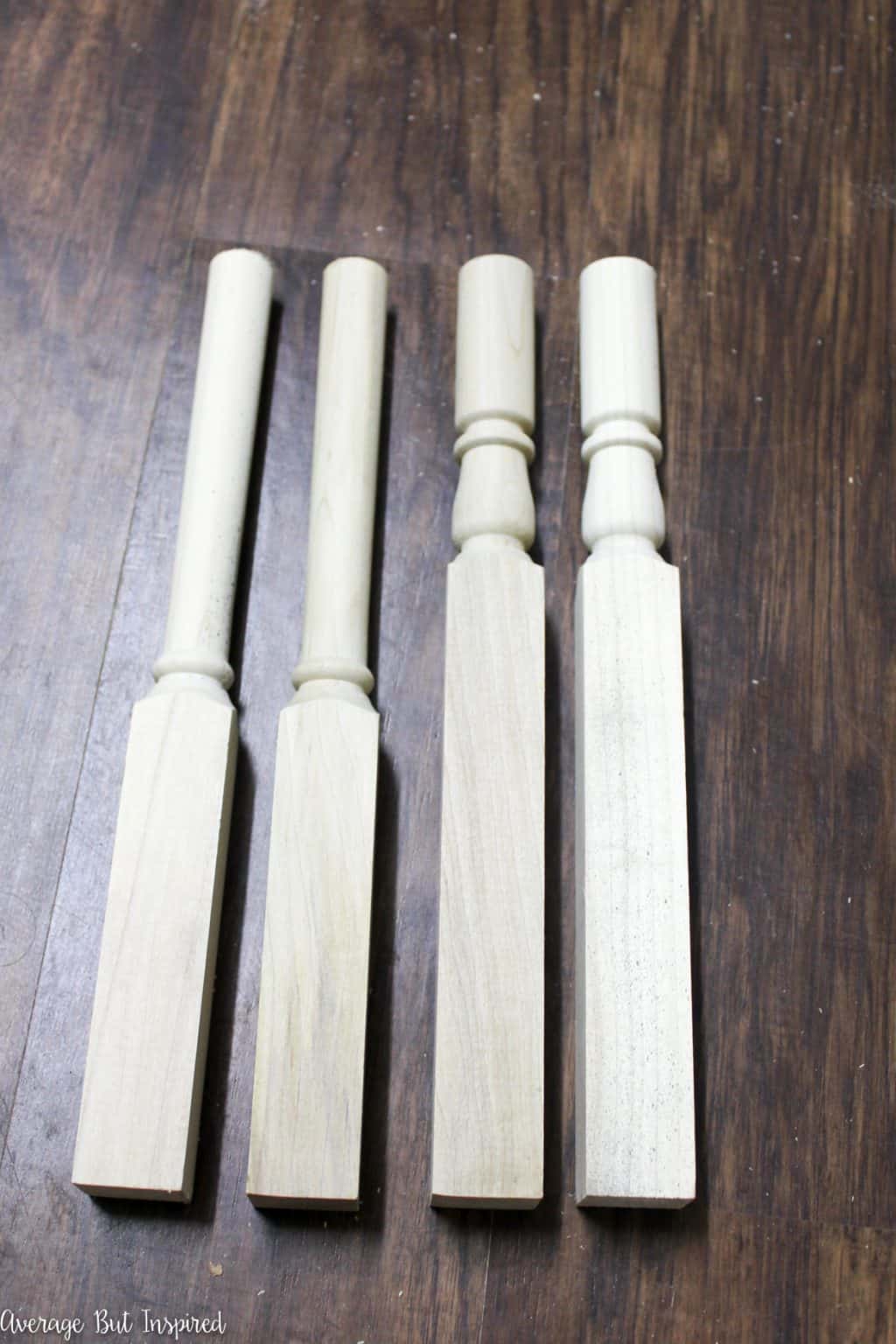 Step Two: Cut the 1×2 lumber
After that, I cut my 1 x 2 lumber into four pieces: two 21″ long pieces and two 9″ long pieces. (I don't recommend using paint buckets as sawhorses, but it was freezing outside and our sawhorses don't fit in our tiny work room!)
At first I was really scared to use this saw, but it was actually SUPER easy. It has a laser on it, which made keeping a straight line simple, and it was so easy to use. Plus I felt like a total bada** working this thing like a boss.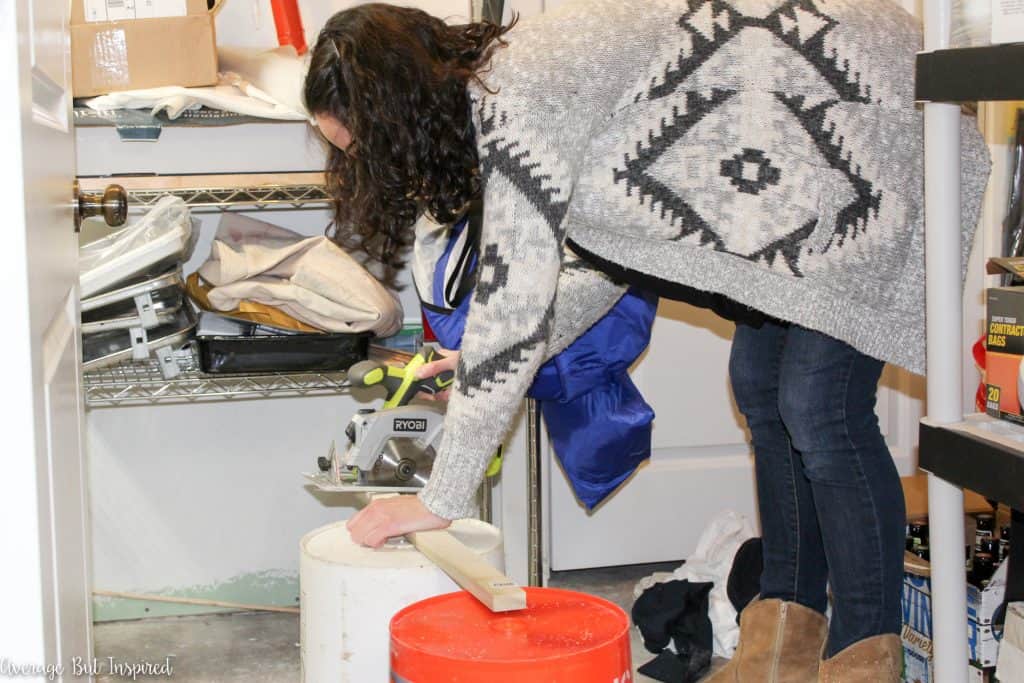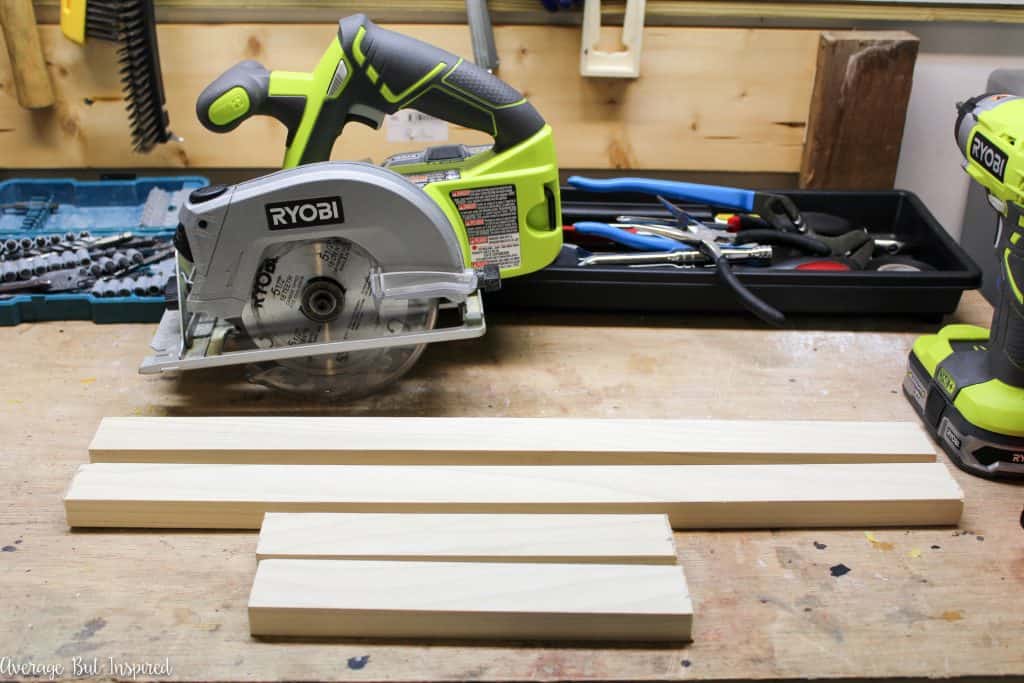 Once all the wood was cut, I measured where I wanted to screw the pieces together.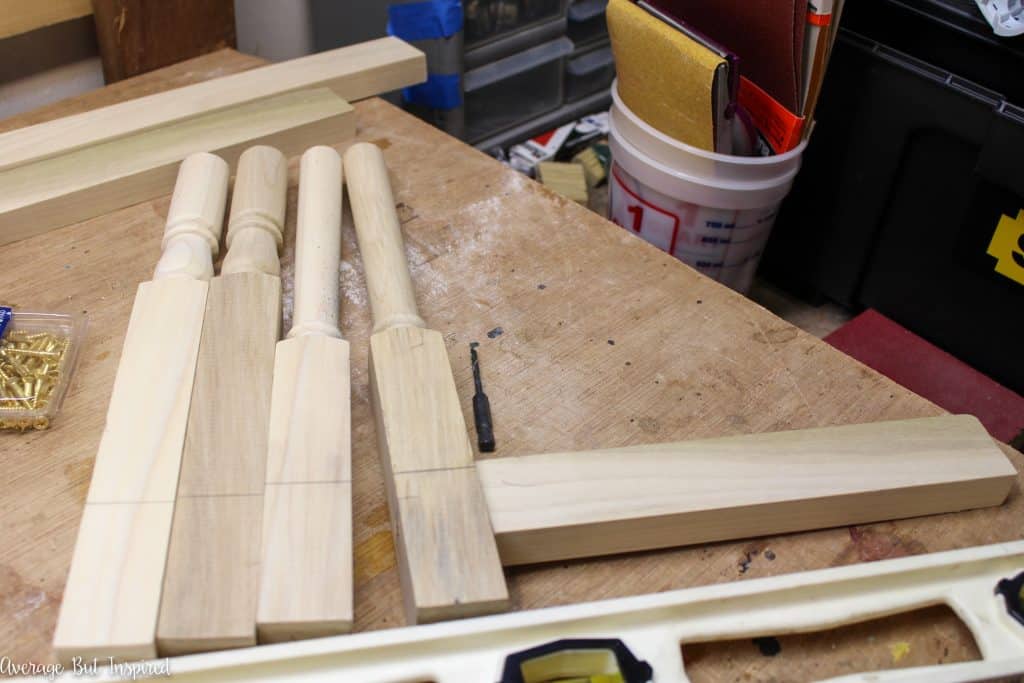 Step Three: Put Together the Bed Frame
I drilled pilot holes and then used my new impact driver to begin putting it all together! (Super relieved you can't see my gray hairs in this extreme closeup.)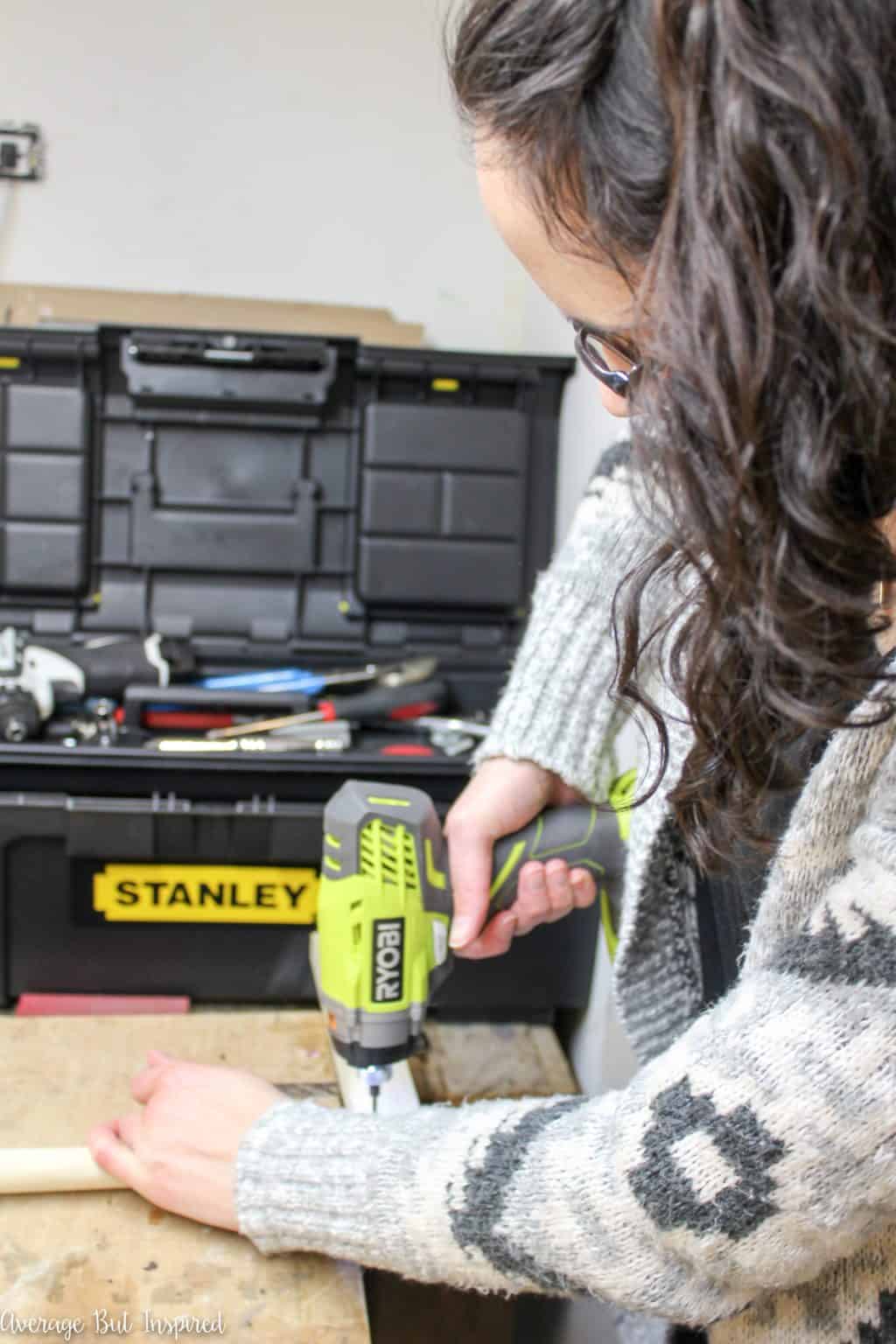 I started with a side railing of the bed, and once that was in, I screwed the end of the bed onto the baluster. Notice how I offset the placement of the screws so that the side rail screw is lower than the screw for the piece at the end of the bed. This was so that the screws wouldn't hit each other in the baluster.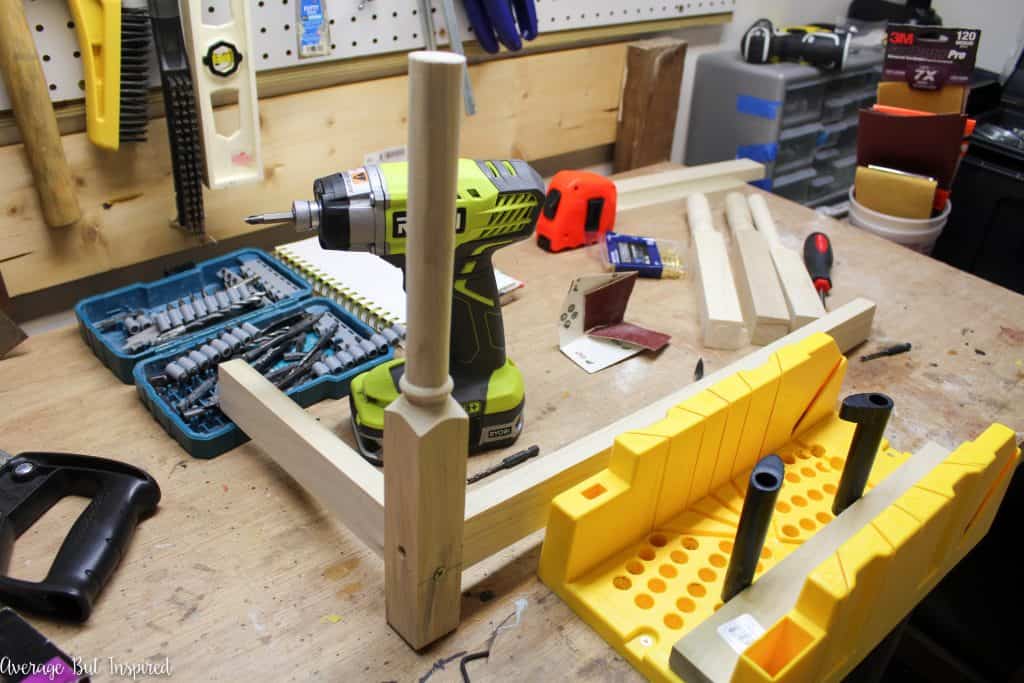 I repeated this process until the entire frame of the doll bed was complete.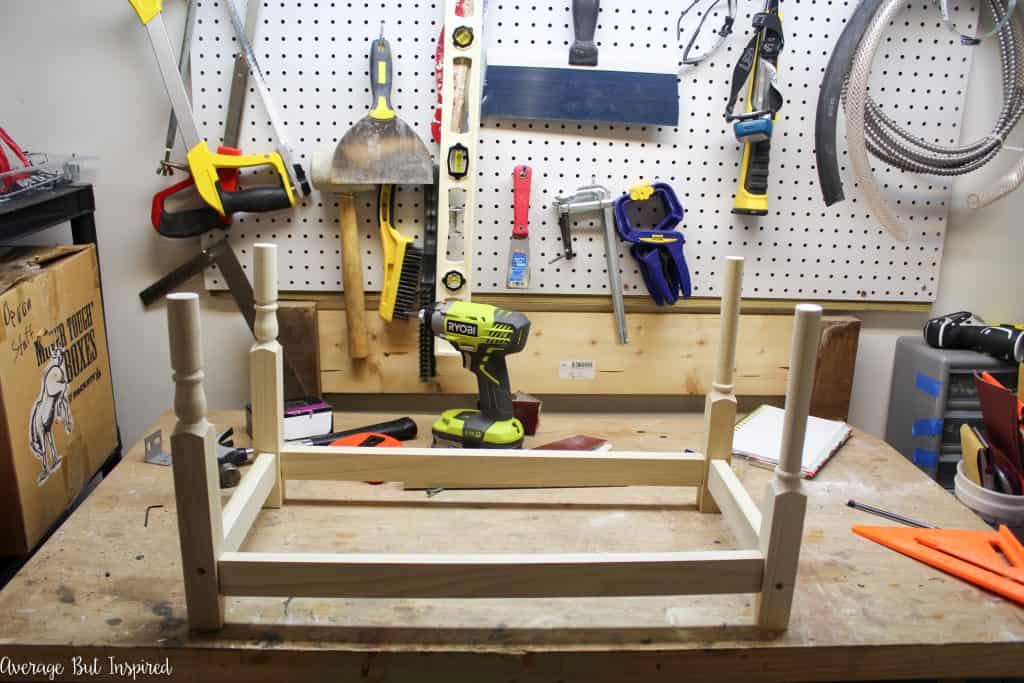 Step Four: Make the Bed Rails to Hold the Mattress
Then, I cut thin trim strips to just slightly shorter than the length of the side rails of the bed (approximately 20.5″ long). These strips will be holding the bed's base in place.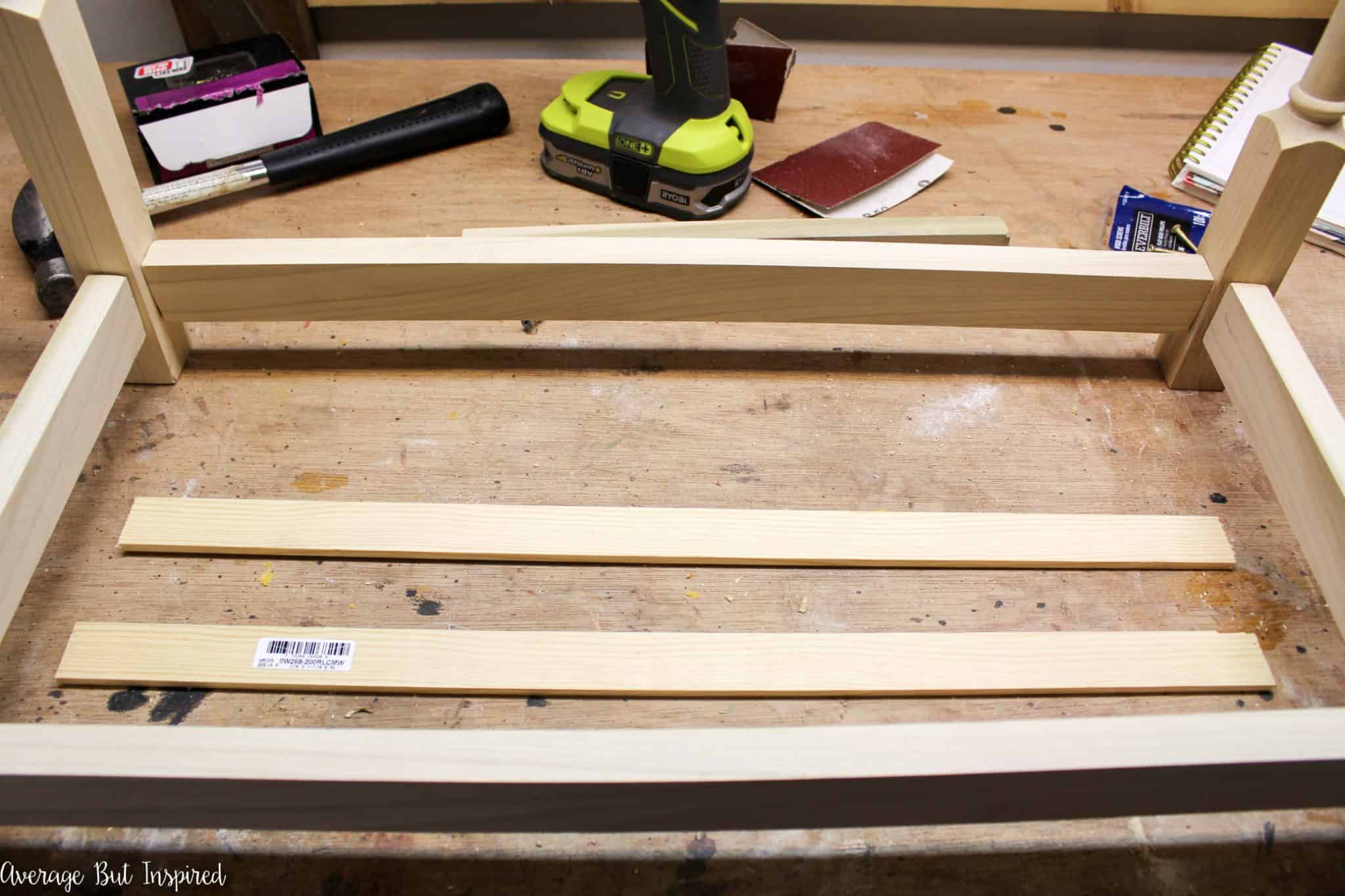 I fastened them to the inside side rails of the bed with the shorter screws, placing them about 1/4 of the way down the side rail.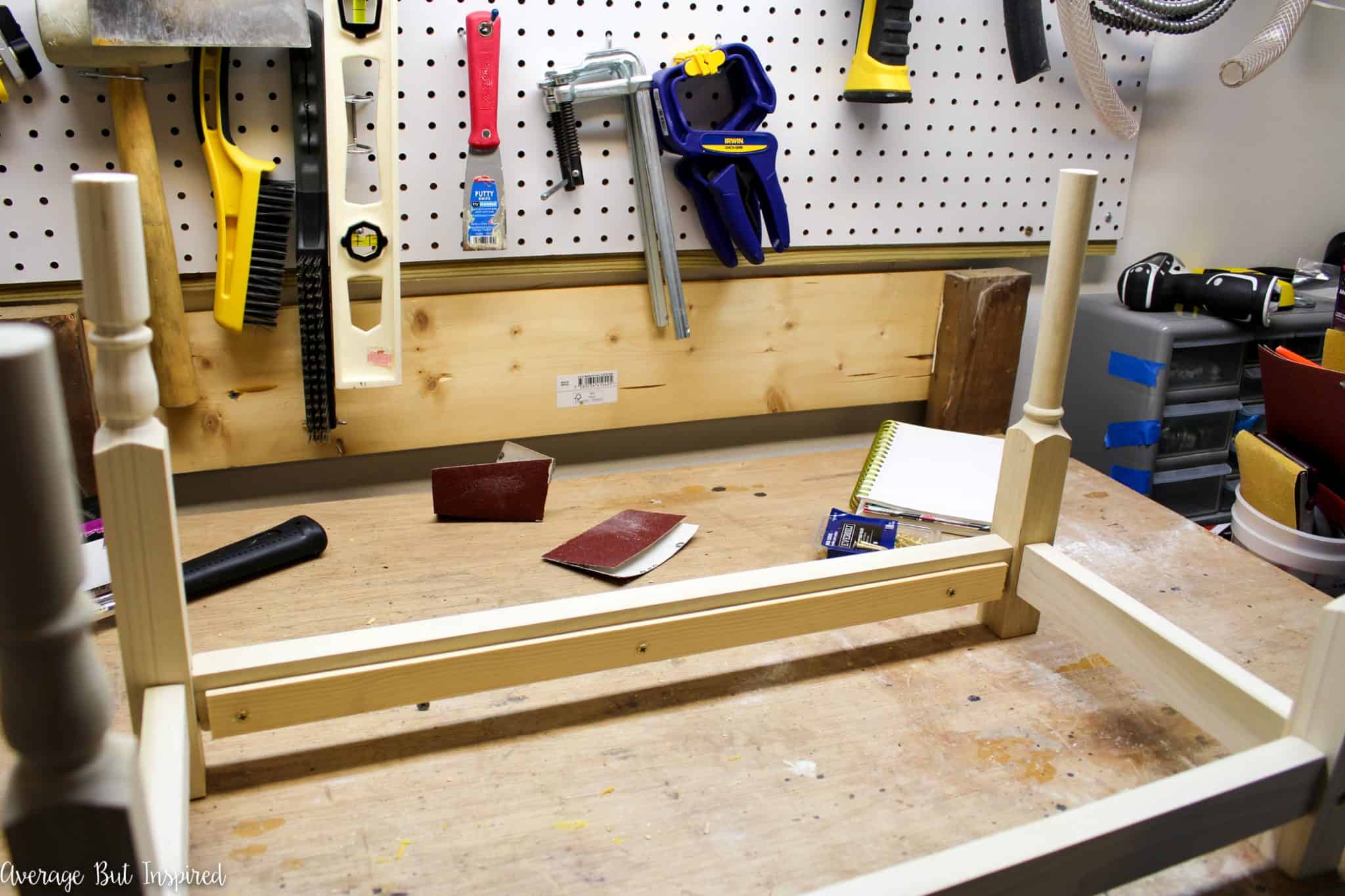 Step Five: Make the "Mattress"
Then, I measured the inside area of the bed so that I could cut the plywood base. This was important because it wasn't exactly equal on both ends.
I cut a piece of poster board into the less-than-perfect rectangle shape, and then traced that onto the piece of plywood. I cut that shape out and laid the plywood onto the attached trim strips with a thin layer of wood glue. It fit perfectly! (Sorry I forgot to photograph this step!)
Step Six: Add a Headboard
Then I decided that the bed needed a headboard. (Well, truthfully, my daughter made this decision because she was worried her doll would fall out of bed. I'm glad she spoke up because the bed definitely needed a headboard.)
So, I measured the space in between the balusters at the front of the bed and cut a piece of wood to that size (it was about 9 5/8″ wide). I screwed it in to the balusters.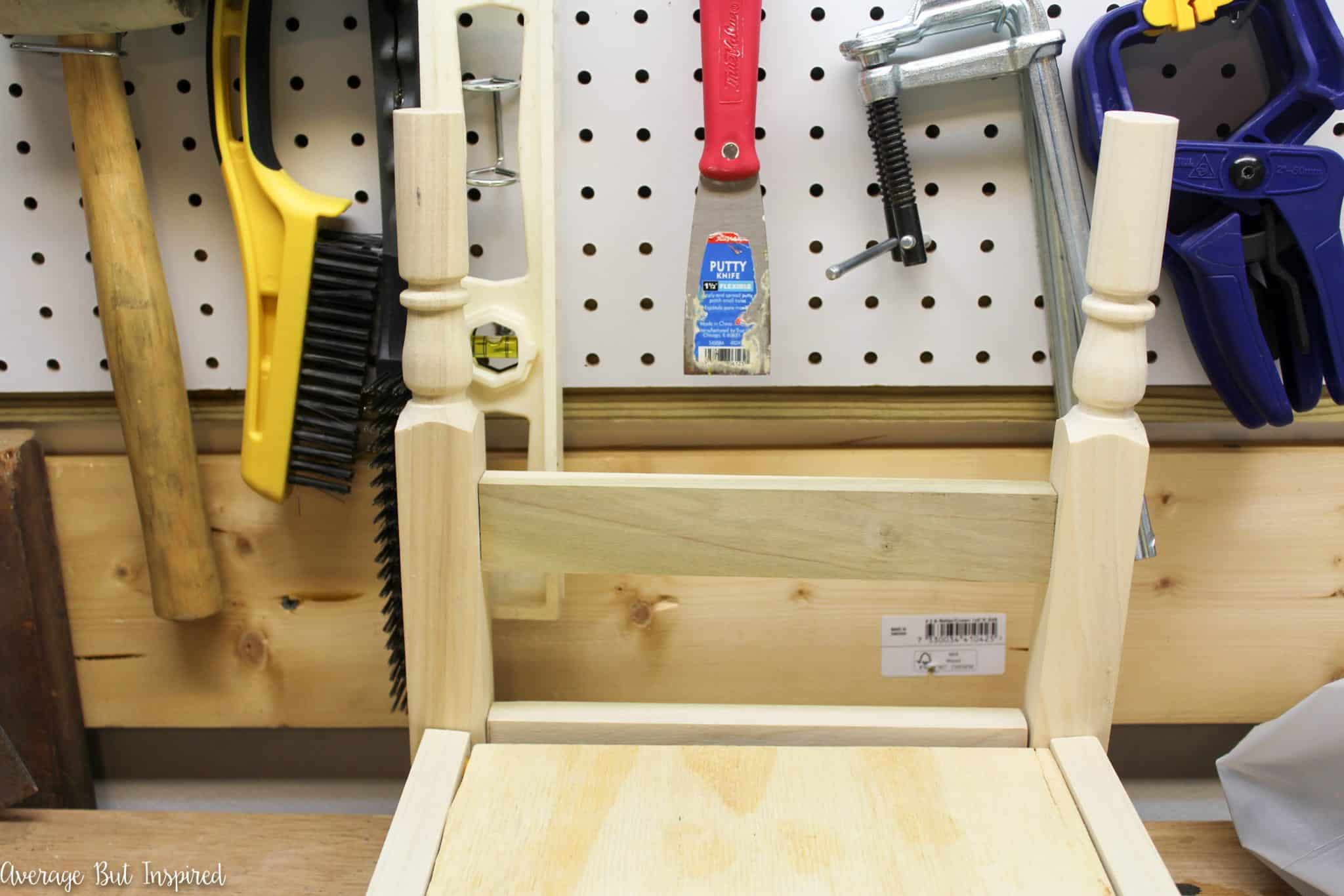 Step Seven: Add the Bed Post Balls
Finally, I used wood glue to attach the 1.5″ ball knobs to the balusters. This was the finishing touch on my simple DIY American Girl Doll bed!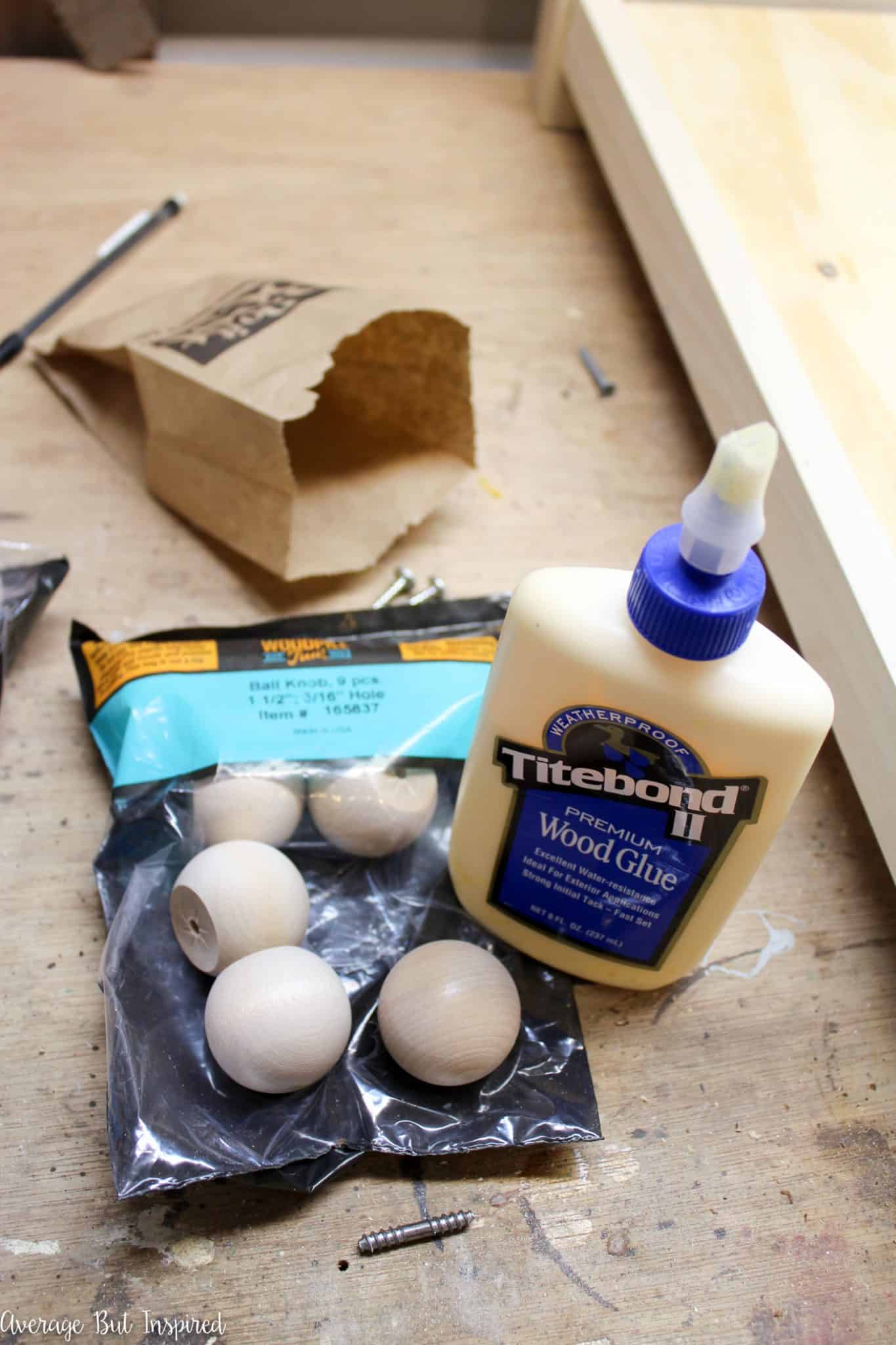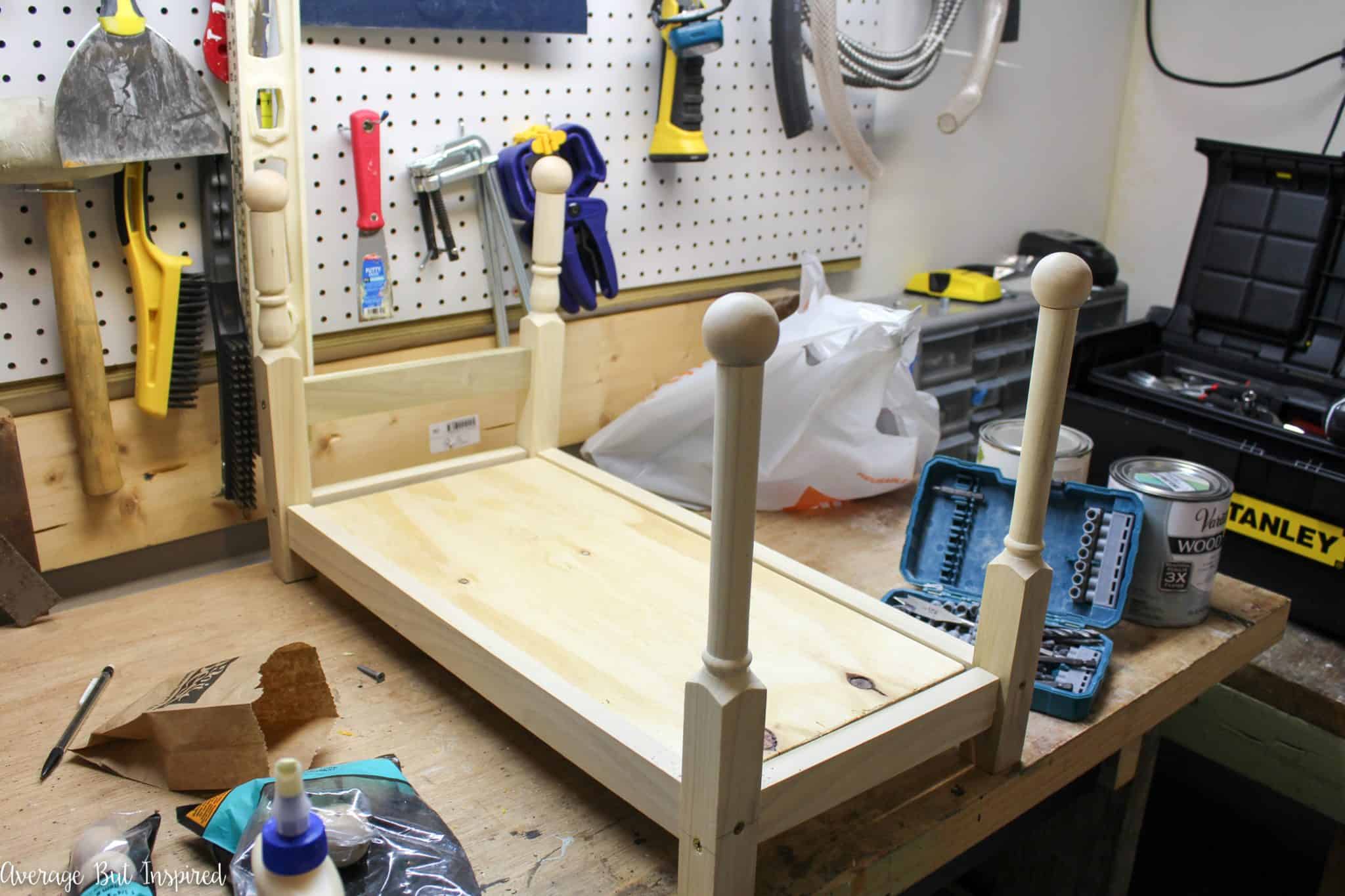 Step Eight: Paint the DIY American Girl Doll Bed
After I gave the bed a coat of white paint and sewed some simple bedding in fabric that my daughter chose (she has good taste!), I put it in her room and was so happy that she LOVED it!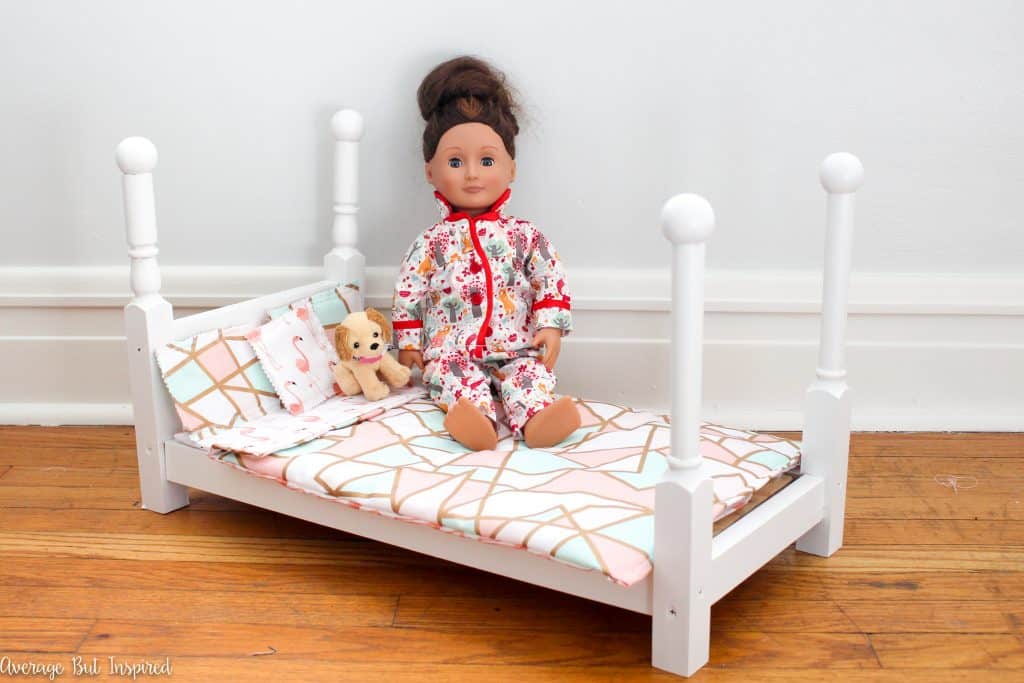 I'm telling you that building this doll bed was the best way for me to get comfortable with some easy building projects.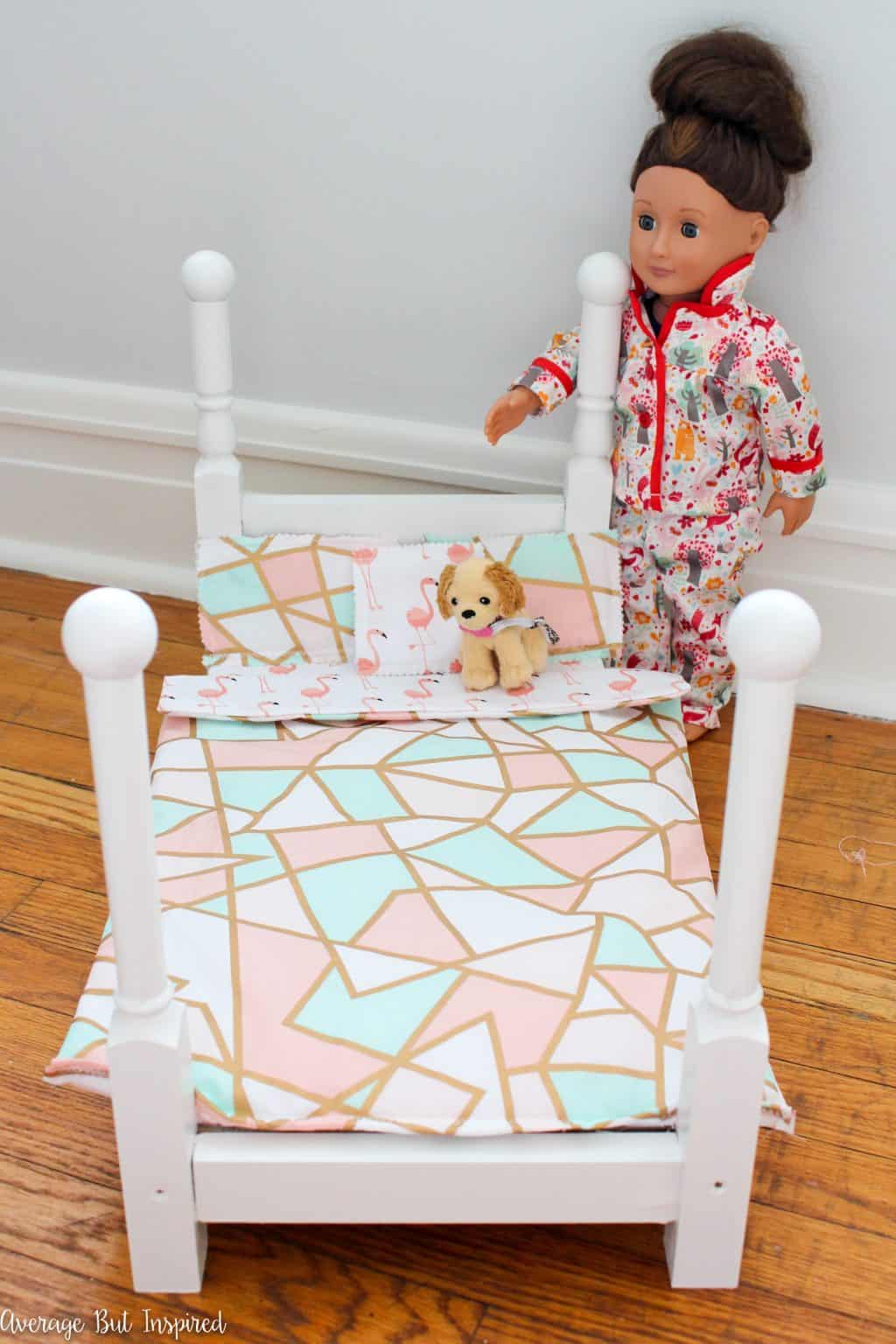 Plus, my daughter's excitement over having a "real" bed for her doll made this whole thing worthwhile.
Not gonna lie – I'm also really happy that I spent a fraction of what it would cost to buy a real American Girl doll bed!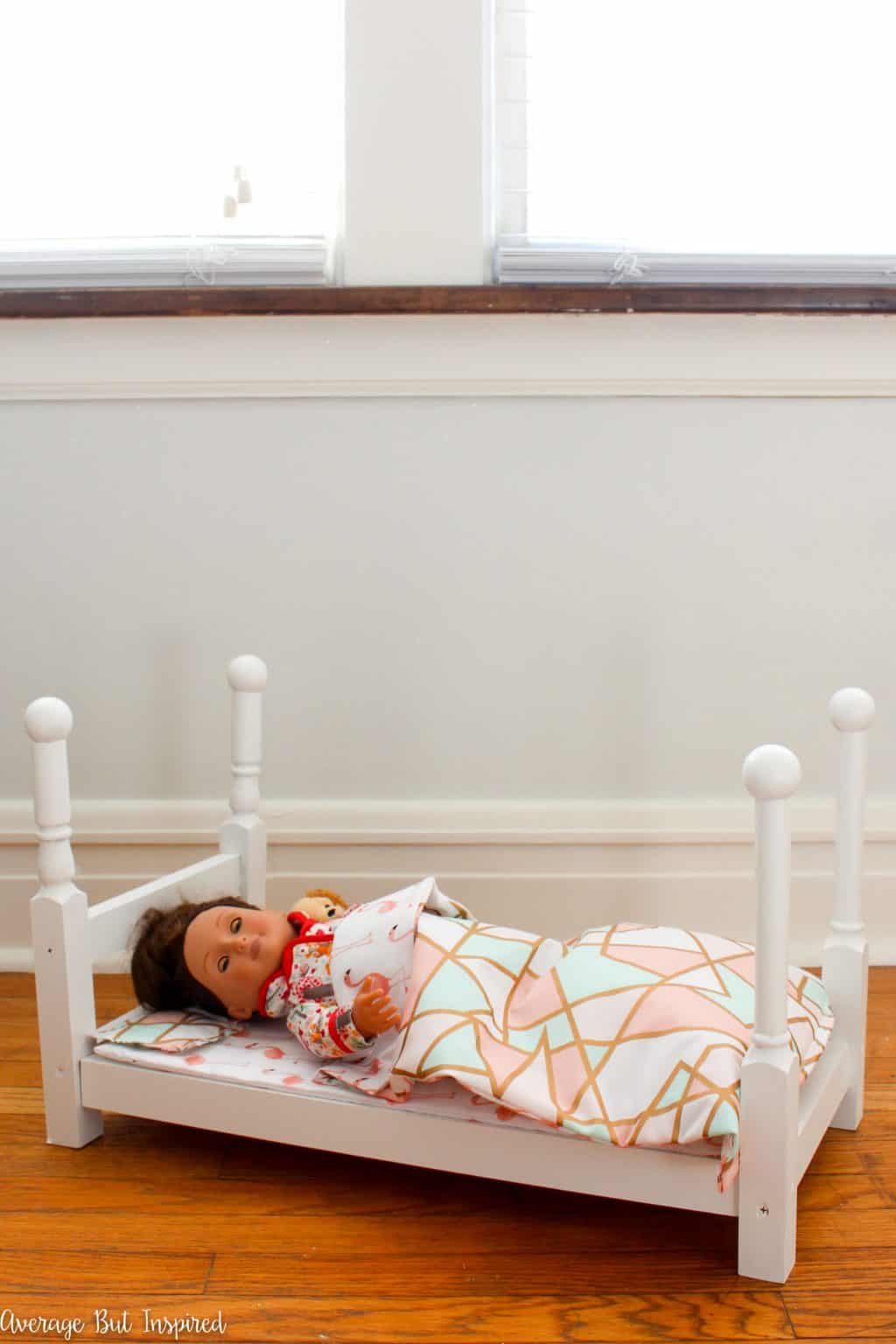 If you have a little girl or know someone who does, make them a doll bed! If I could do this, so can you! And please "pin" this post to share the idea!