St. Patrick's Day has been a holiday I've enjoyed since, well, college. I'm sure you can figure out why. At a Catholic university Milwaukee, we really knew how to honor St. Patrick and his contributions to Irish life and culture.
Because of this, I was excited to participate in a St. Patrick's Day blog hop being hosted by my friend Meg at Green With Decor. You'll find lots of fun ways to add some St. Patrick's Day flair to your home (links are at the bottom of this post), including with my colorful Rainbow Sand Art Terrariums!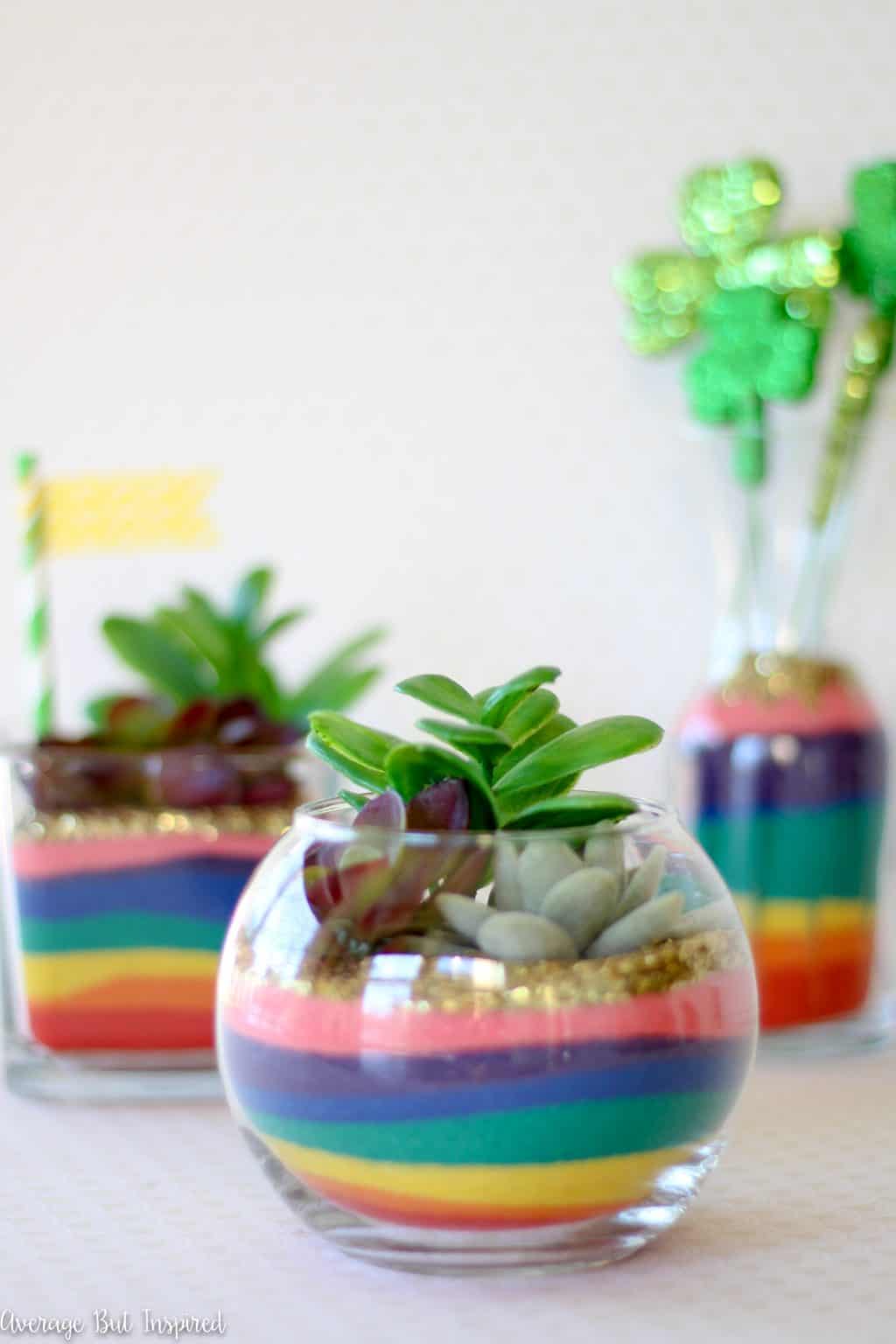 Can't you imagine a leprechaun finding his pot of gold in these sweet sand art terrariums?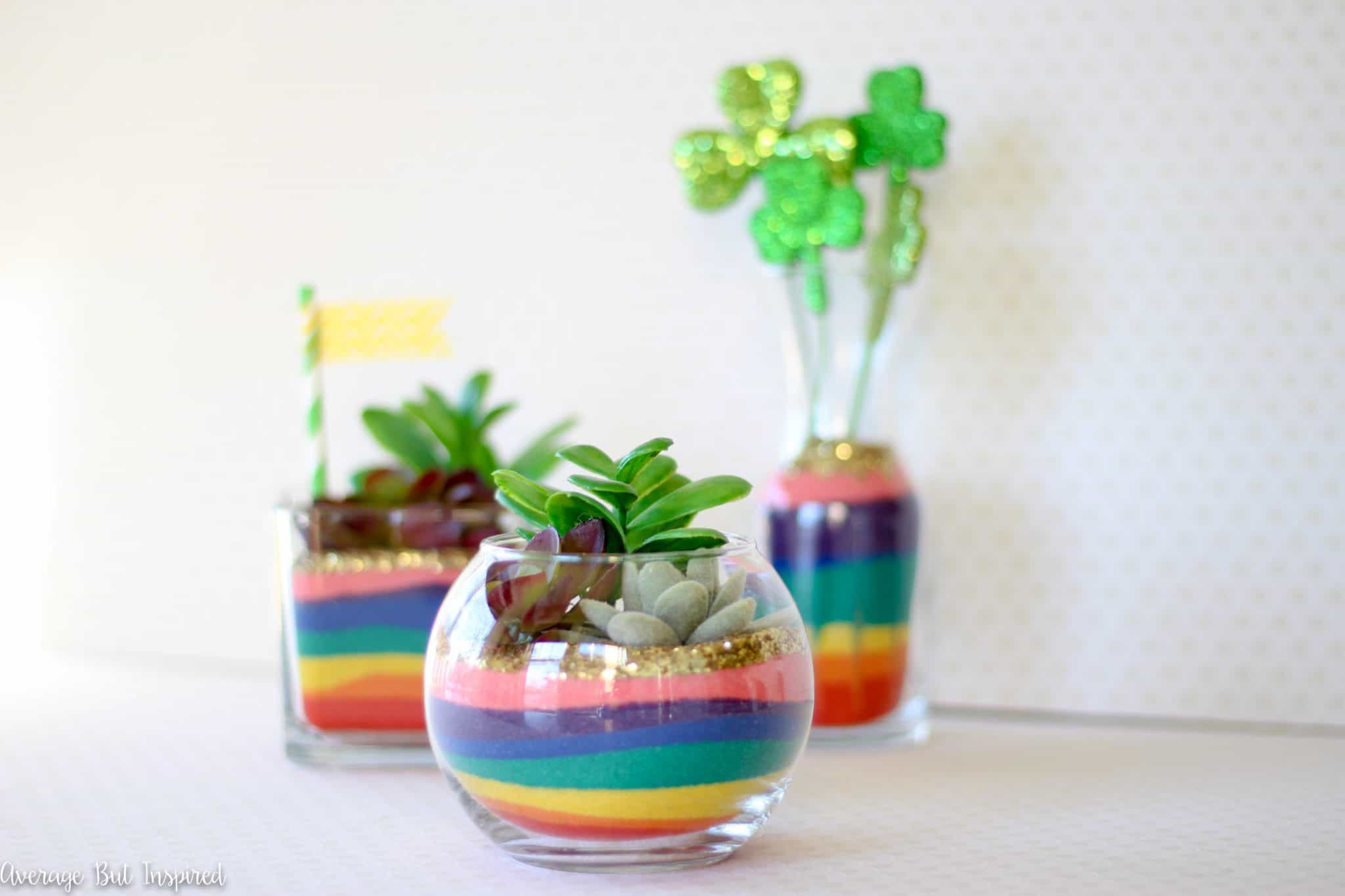 Supplies Needed for Rainbow Sand Art Terrariums
This post contains affiliate links. To read my full disclosure policy, please click here. Also, many thanks to ACTÍVA Products for providing the colored sand I used in this post. The project and opinions are all my own.
ACTÍVA Products Scenic Sand colored sand in red, orange, yellow, vivid green, bermuda blue, purple, and pink (1 lb. bags)
Clear glass vases (I bought them at Dollar Tree)
Optional embellishments: shamrock floral picks, paper straw, washi tape
Optional: long stick to create patterns in the sand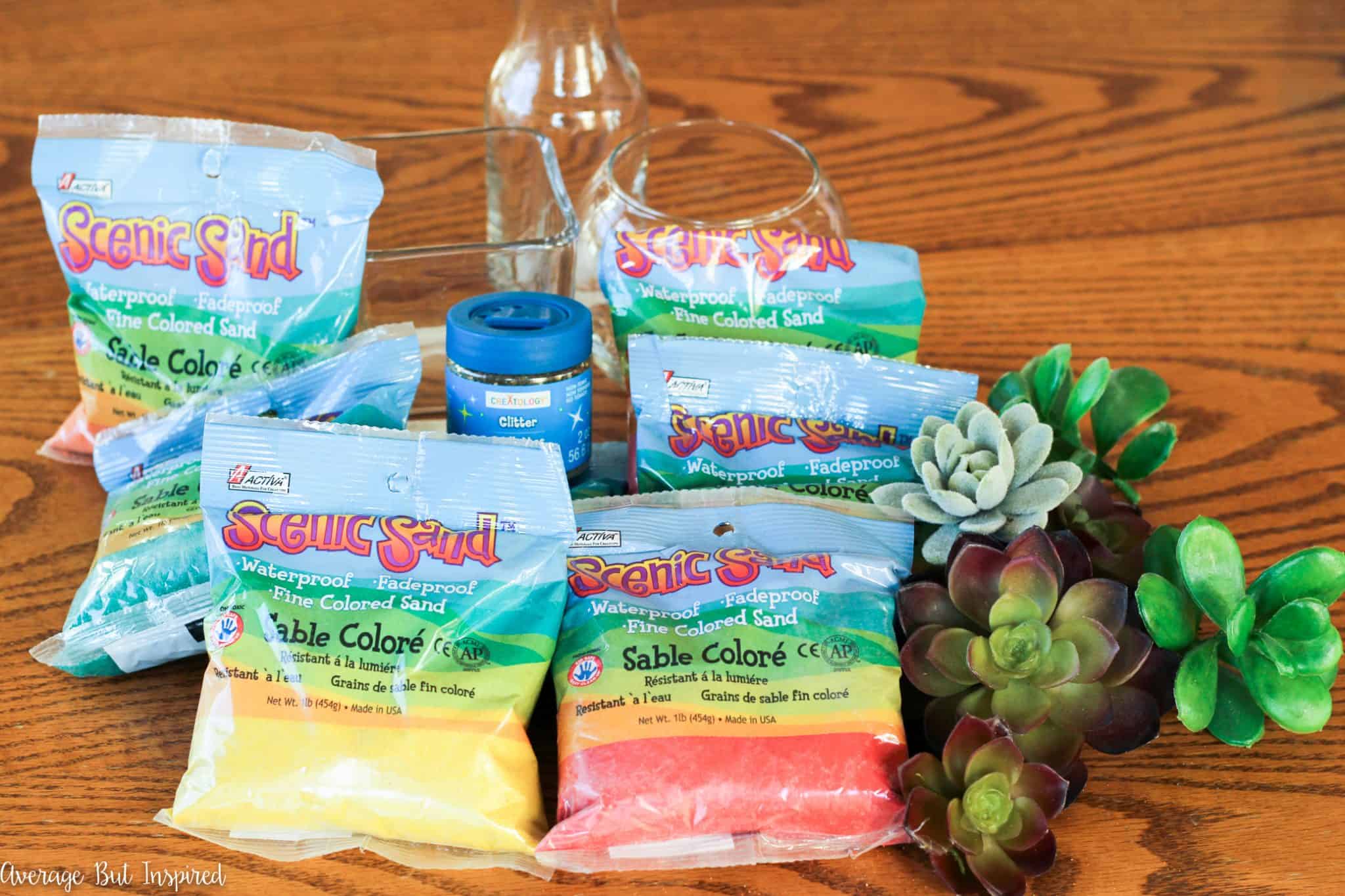 How to Make Rainbow Sand Art Terrariums
This project is pretty self-explanatory. I poured colored sand in rainbow colors into clear glass vases, layering the sand in different amounts and moving the containers around slightly to vary the height of each layer of sand within the containers.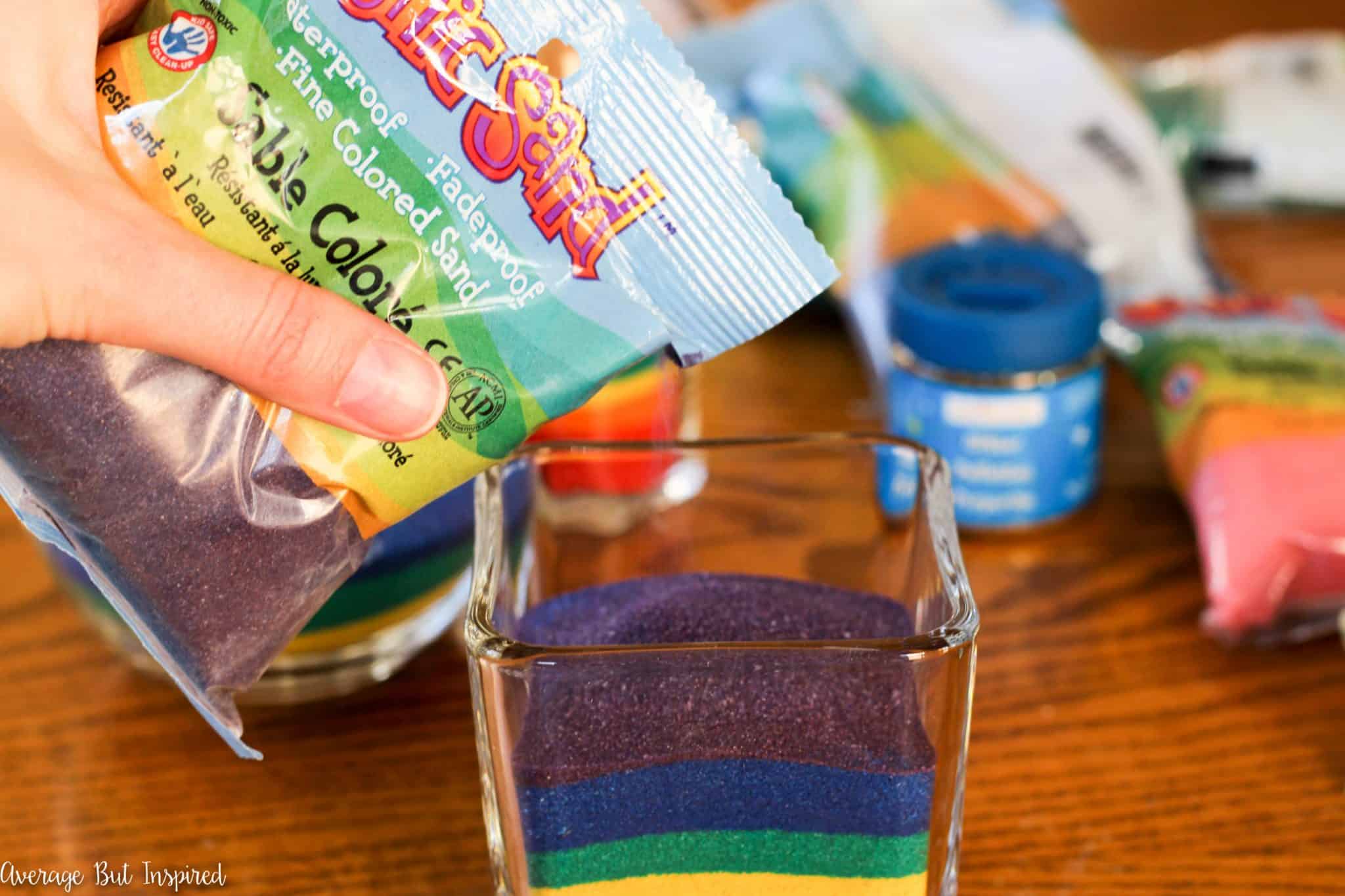 To make these terrariums extra rainbow-like, I poured chunky gold glitter on top of the sand once all of the layers were poured in.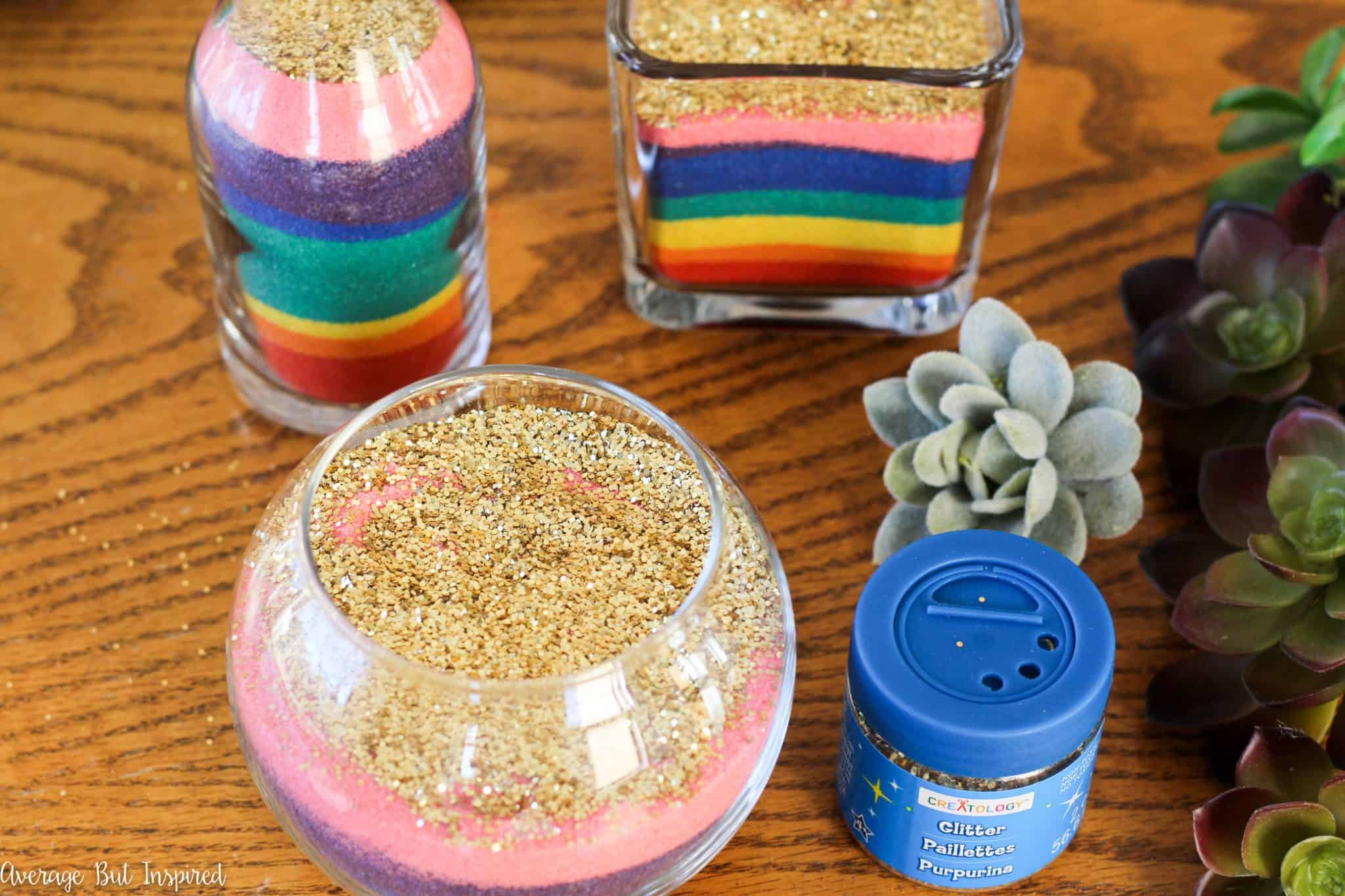 In the taller vase, I then used a long stick to poke along the edges of the glass. This created some patterns in the sand that looked kind of cool!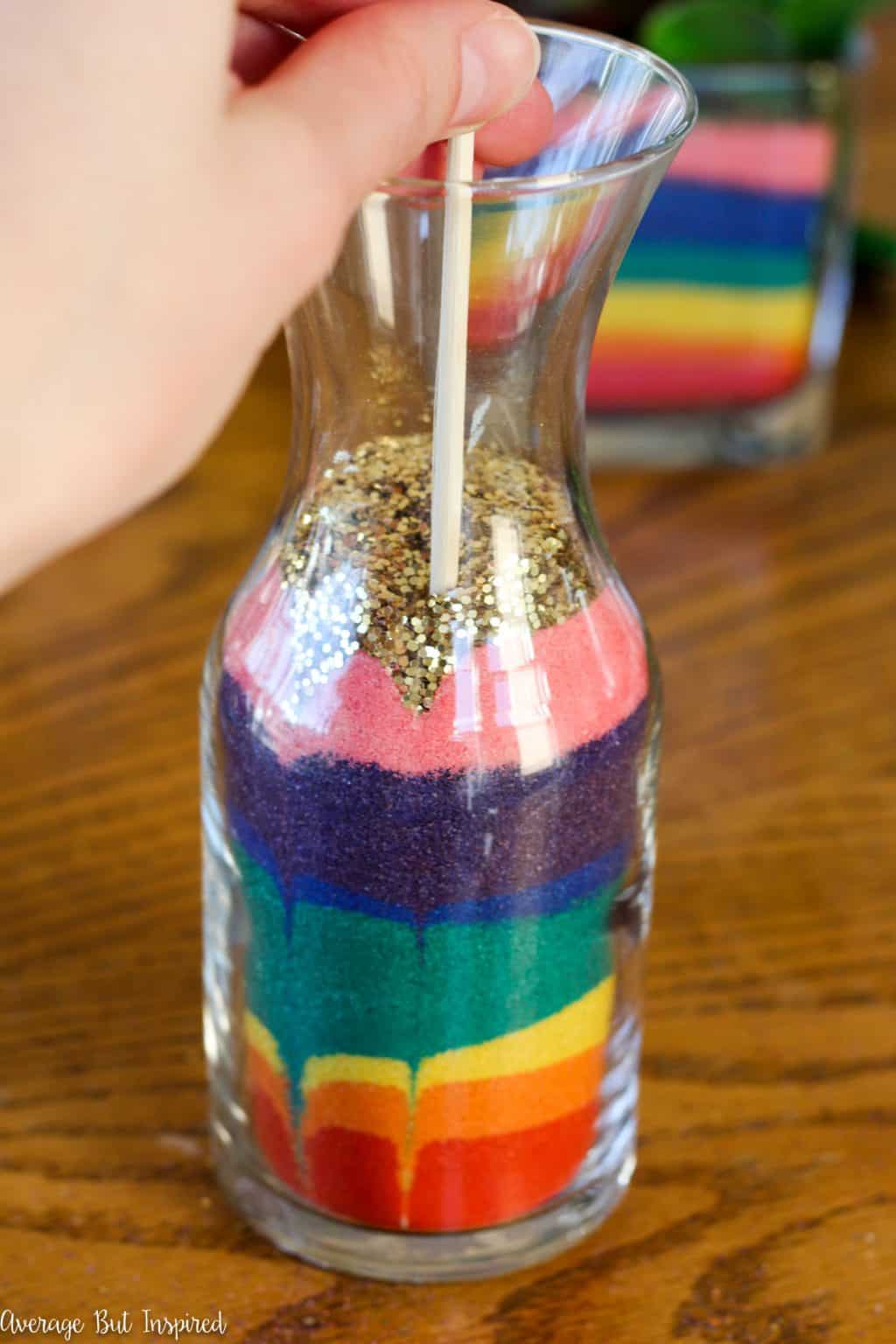 Finally, I popped fake succulents into the containers. In one of them I made a little flag with washi tape and a paper straw, and in another I put a shamrock floral pick for extra St. Patrick's Day festiveness!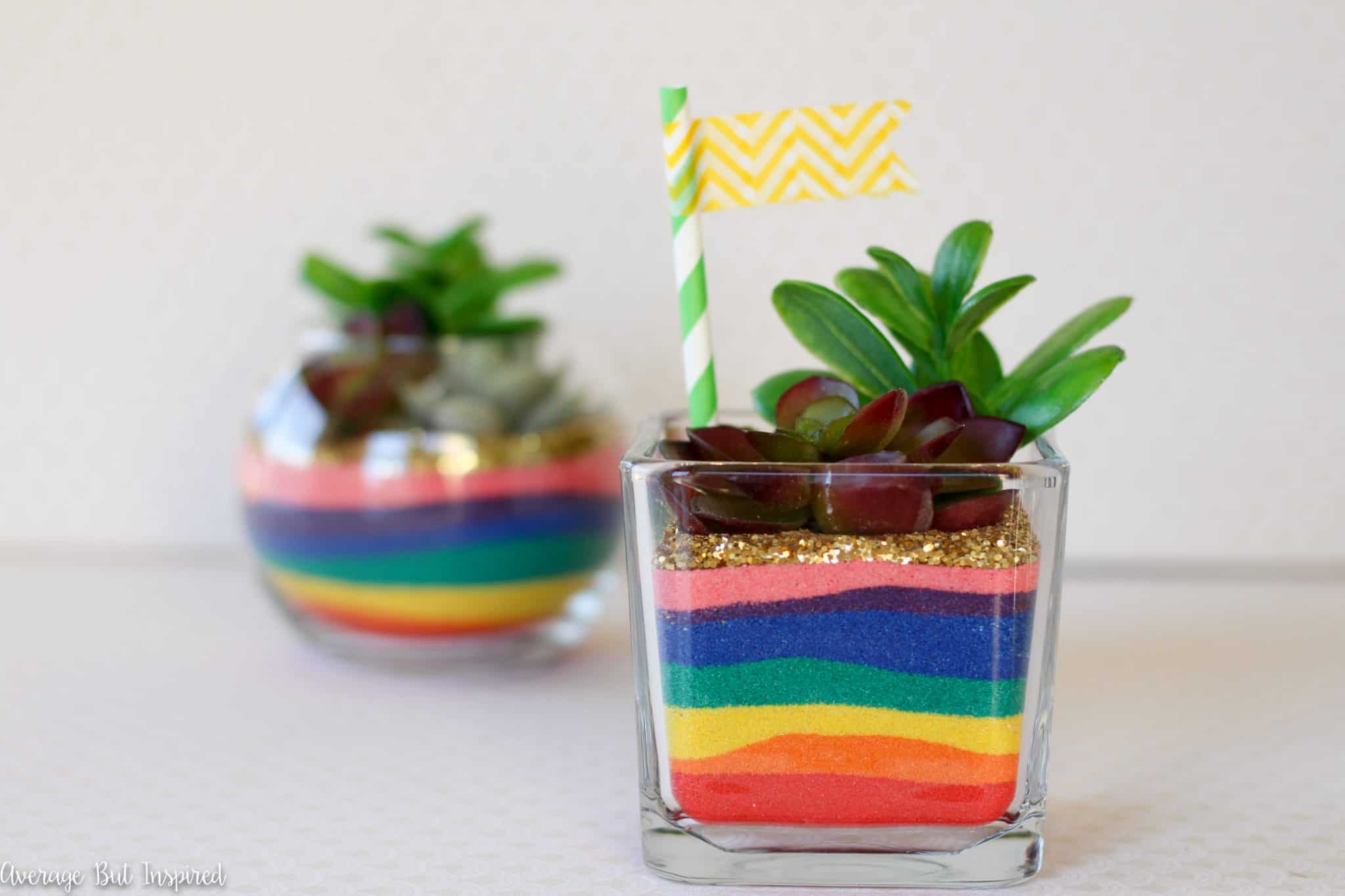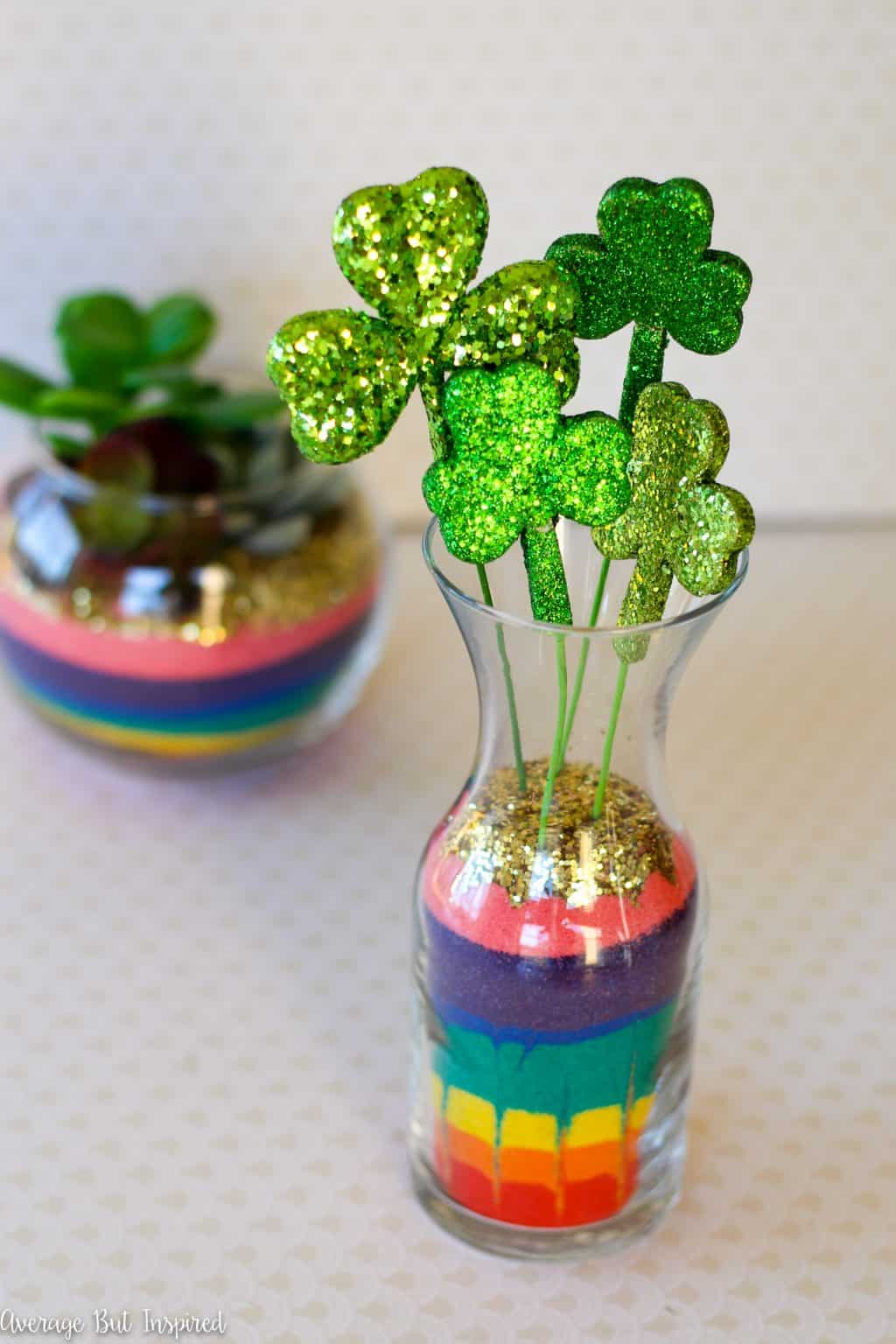 See how easy and fun this project is? I love how colorful it is! If you like it, too, please "pin" it to share!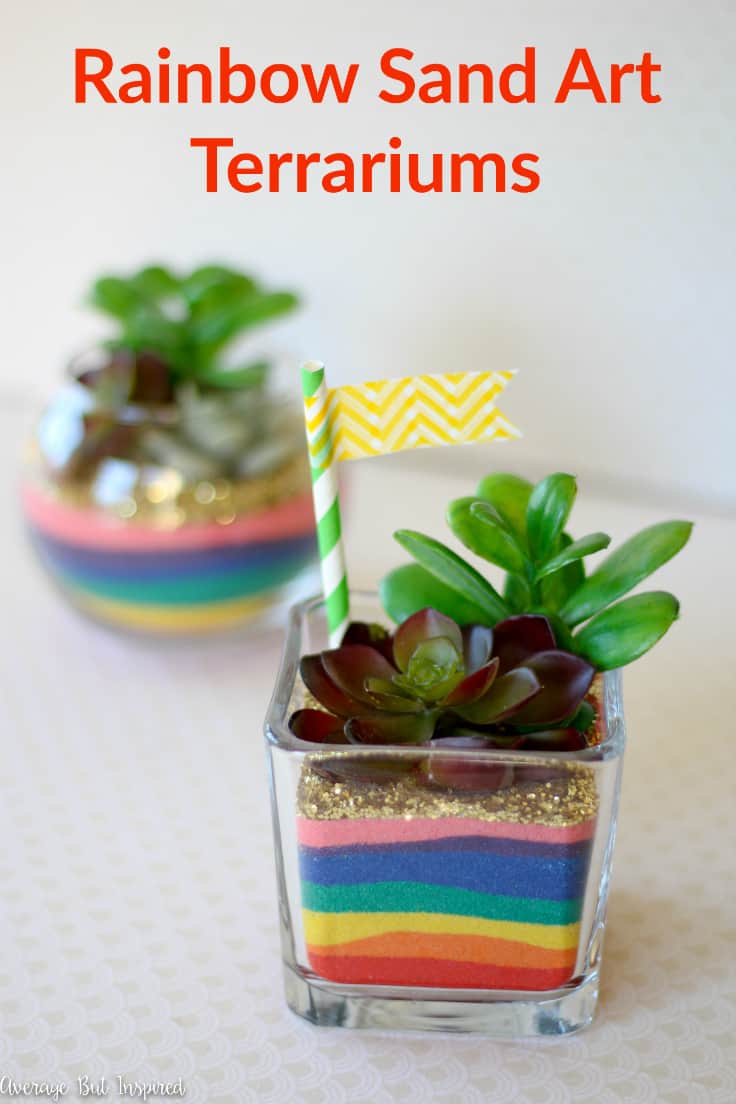 And now make sure to check out the other fabulous St. Patrick's Day projects that are part of this blog hop! I know these ladies would love it if you stopped by and checked out their projects.
Cheers!
Bre