In the past I really only decorated my mantel for Christmas.  Sometimes I'd put up a little bunting or banner, or maybe a cute sign, for other holidays, but I usually only changed my mantel decor significantly around Christmas.  But this year I had so much fun changing things up with my winter mantel decor, that I couldn't resist changing it over for spring, too.
And when my friend Amy from My Life From Home invited me to share my spring mantel decorating ideas as part of a Spring Mantel Blog Hop, I knew it was meant to be!  So without further ado, let me show you my spring mantel (and make sure to visit the other spring mantel decorating ideas you'll find at the end of this post)!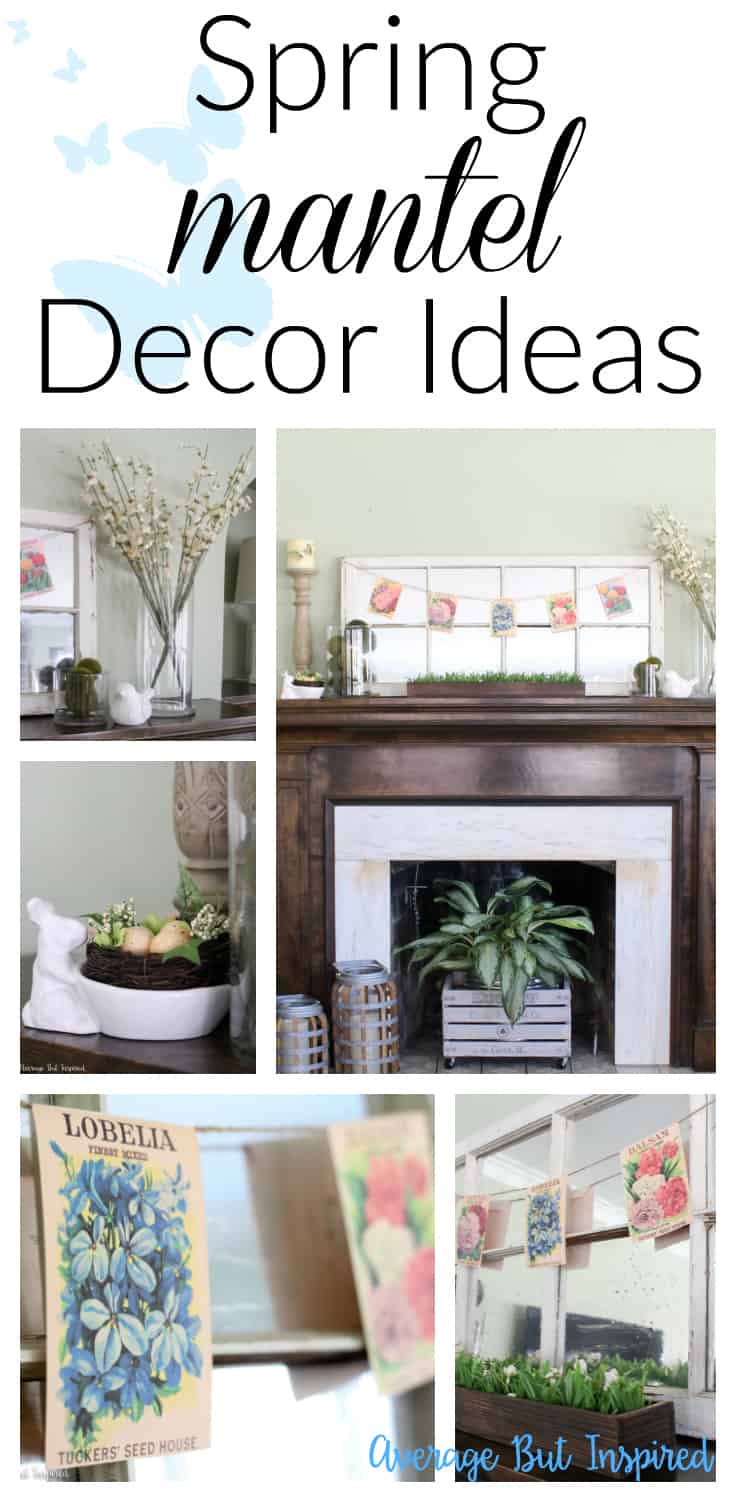 This post contains some affiliate links.  To read my full disclosure policy, please click here.
I went really green and really simple for my spring mantel, and I think it works!  I tried hard to use things I already had, like moss-covered balls, white ceramic decor accents (like a bunny candy dish (here's a similar one) and bird), a candlestick, and flowering cherry branches . . . and thankfully it all came together.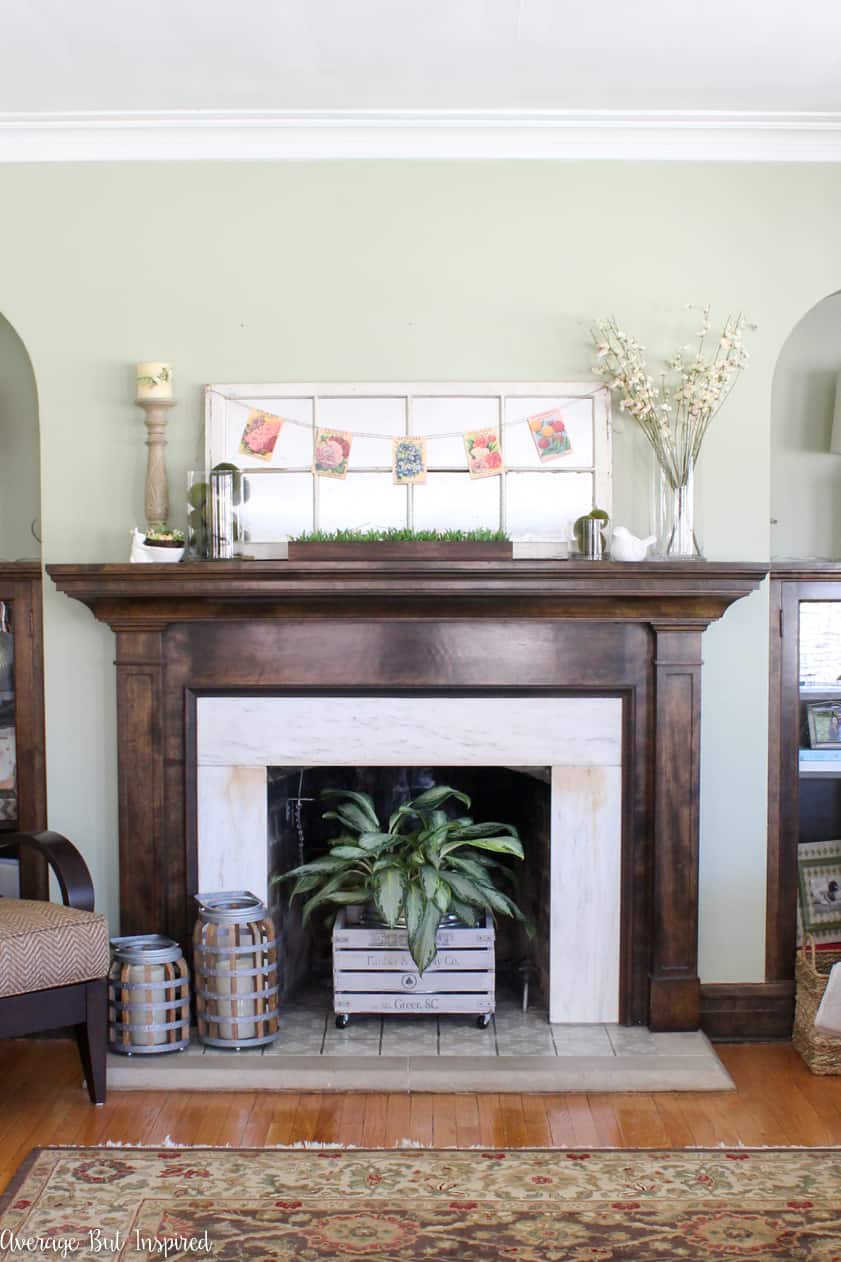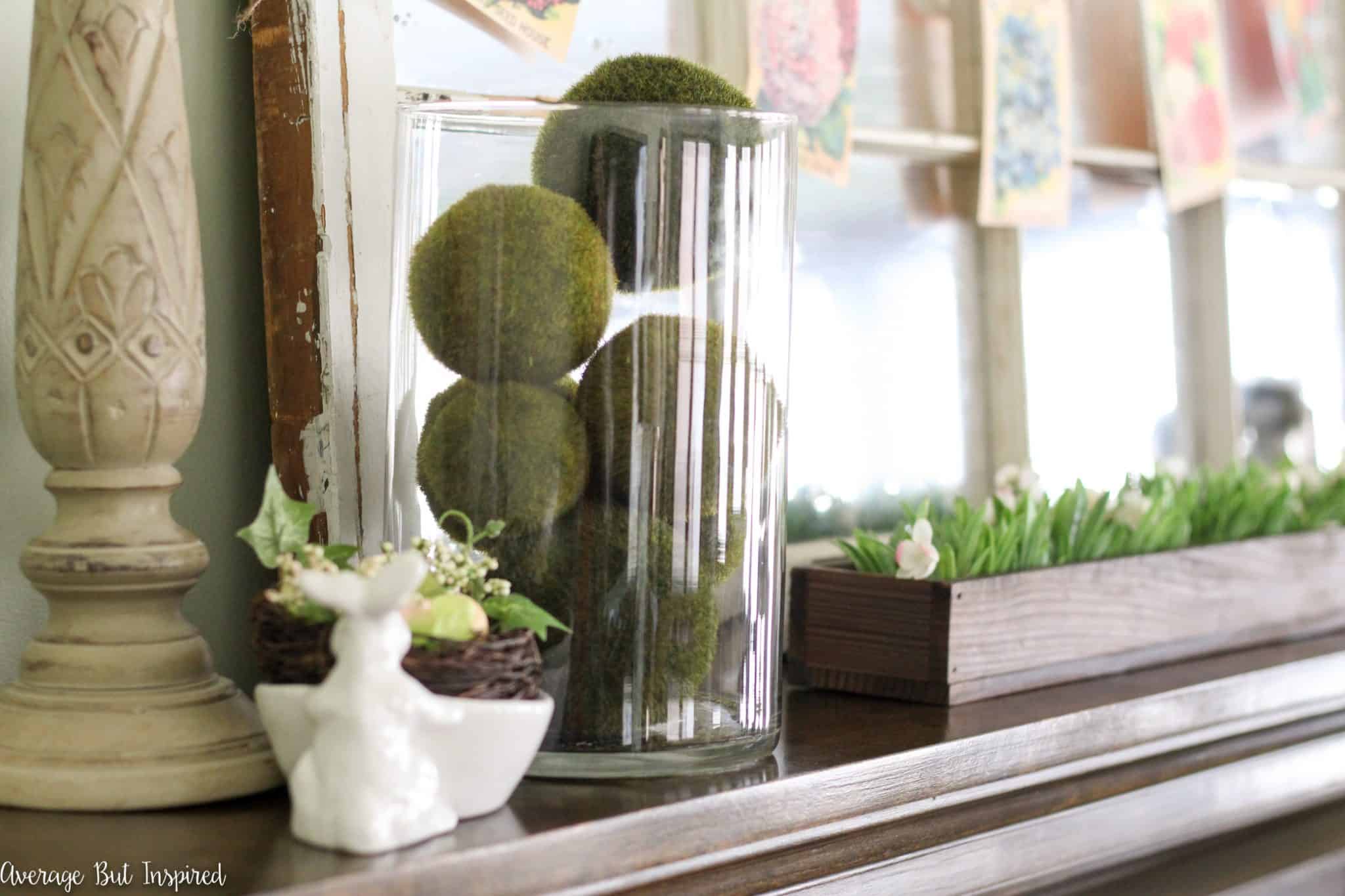 One new purchase was the long planter box in the middle, which I filled with faux grass that I cut to size, and trimmings from the flowering cherry branches in the large vase.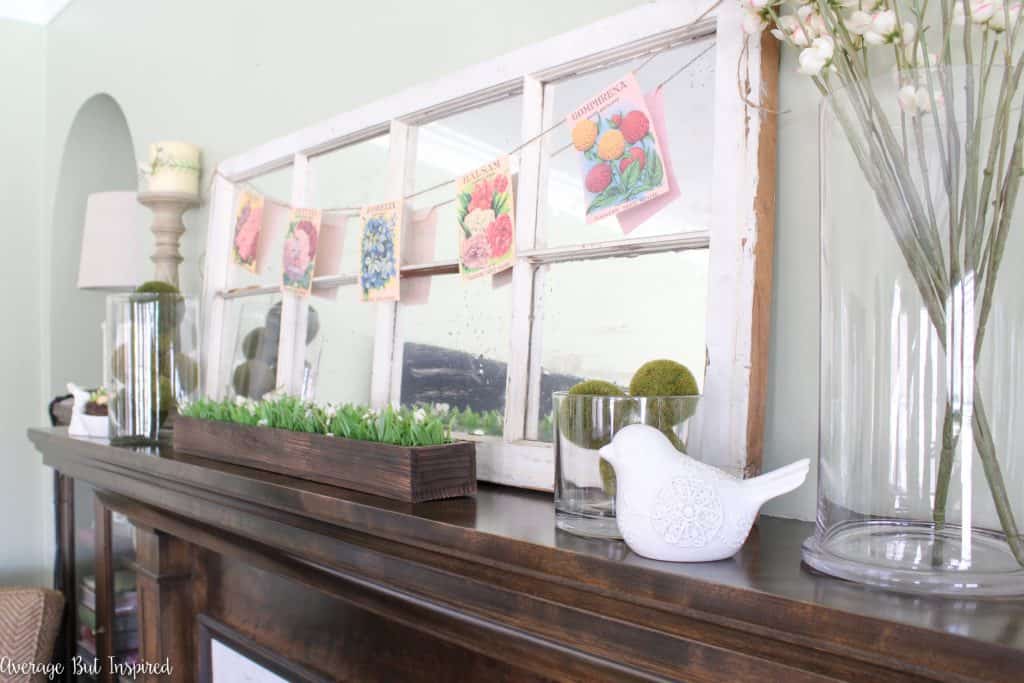 I also used some of those cherry blossom trimmings and a ribbon scrap to add a pop of spring to a plain candle.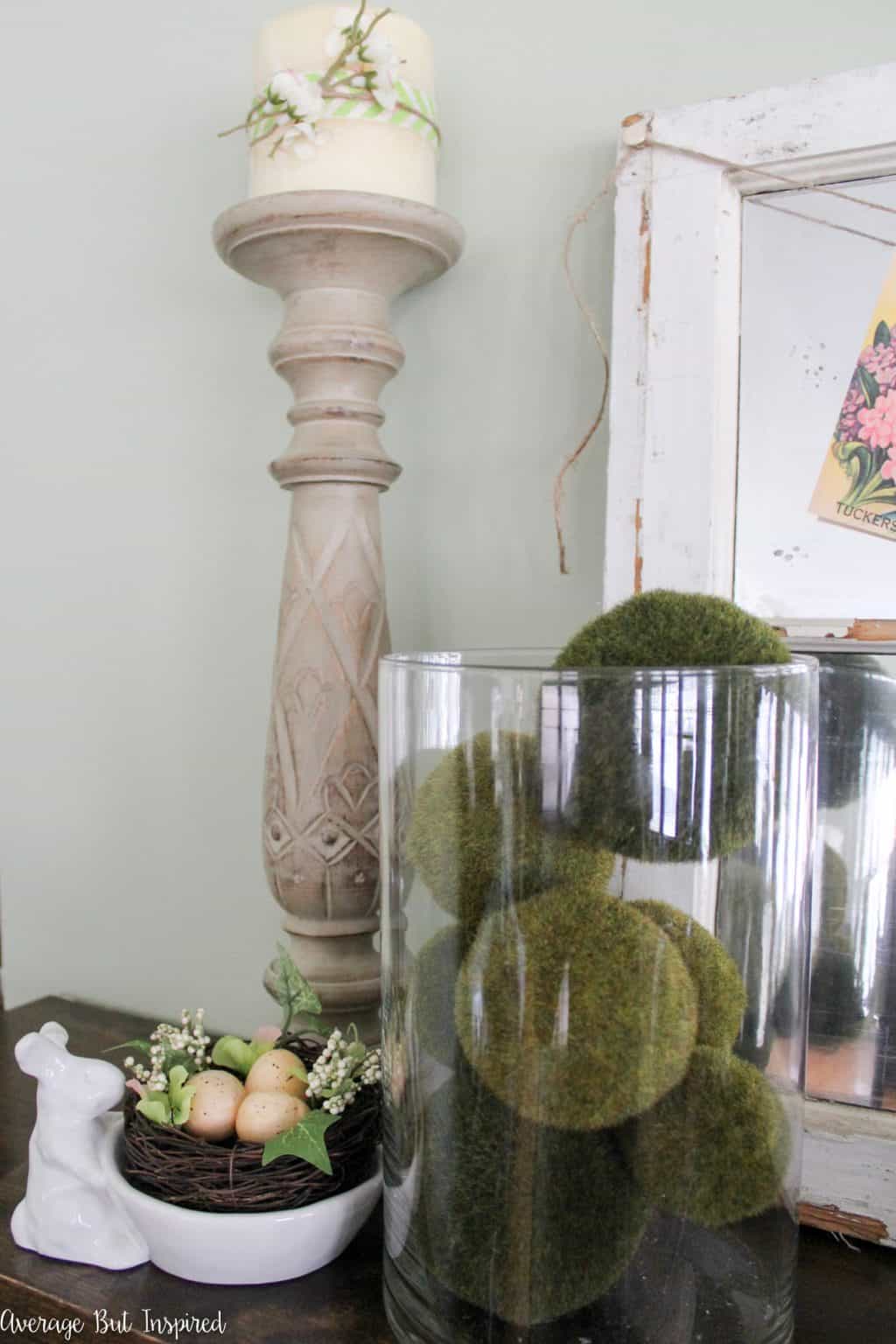 I think my favorite thing about my spring mantel is the vintage seed packet bunting that I made for over the window mirror.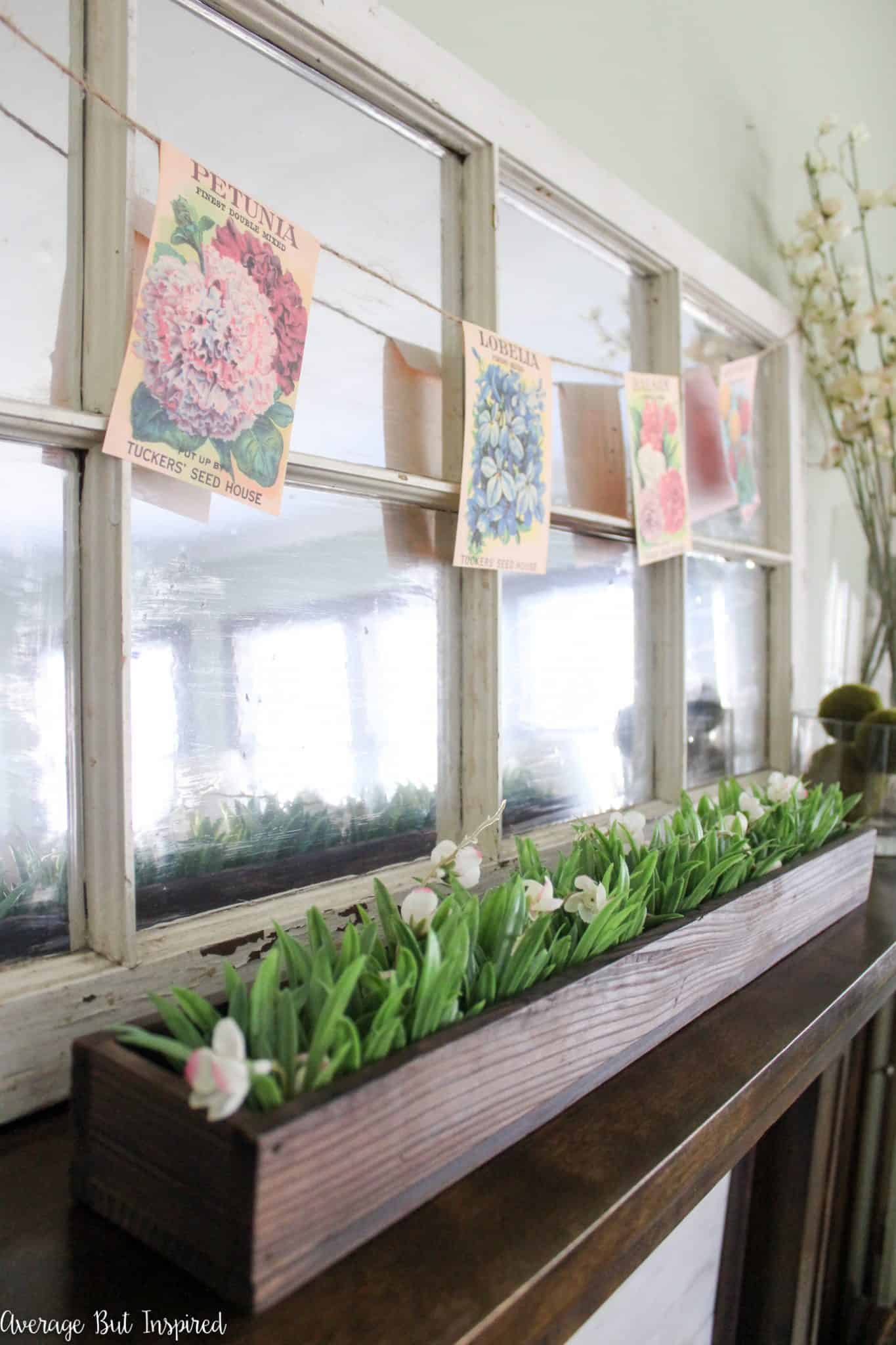 I'm going to let you in on a little secret . . . they're not actually seed packets at all!  They're just some free printables that I downloaded from Knick of Time (THANK YOU, Angie!), and resized to be smaller like seed packets.  I glued them onto twine and had an adorable and "springy" bunting for my mirror!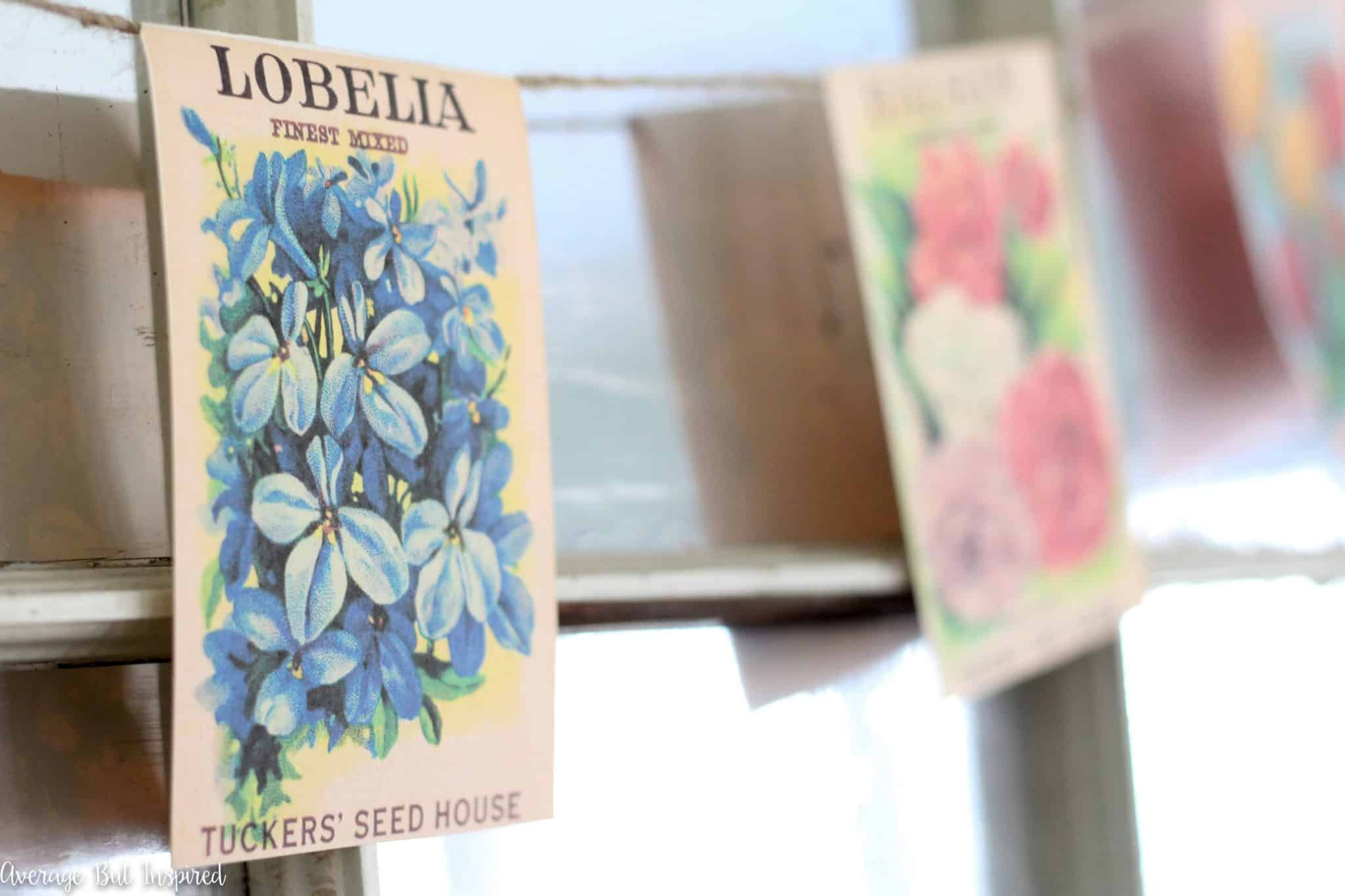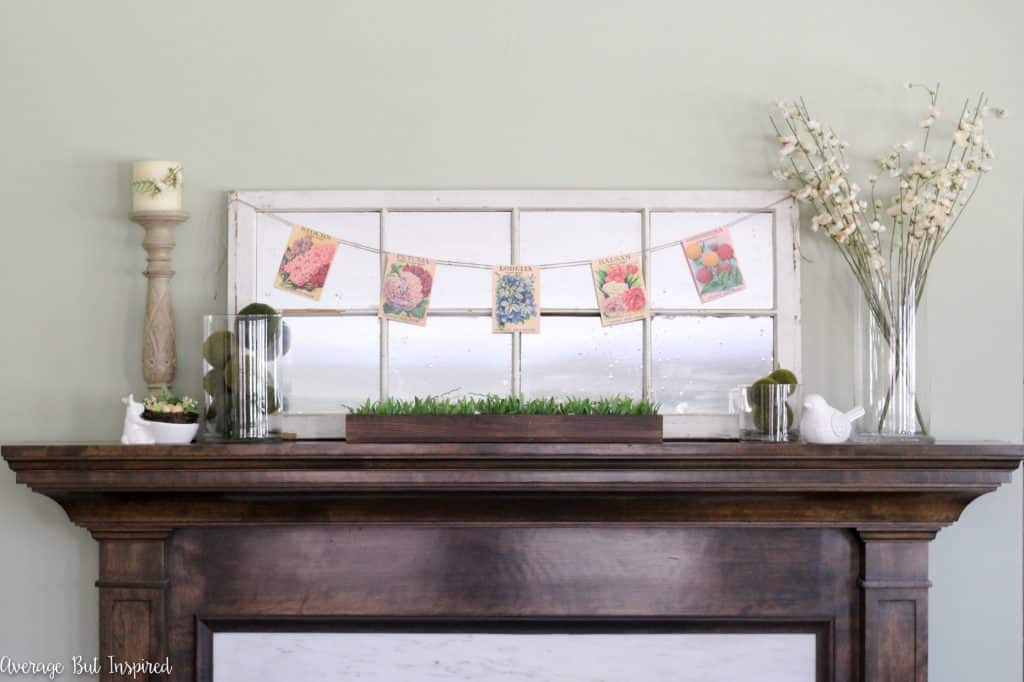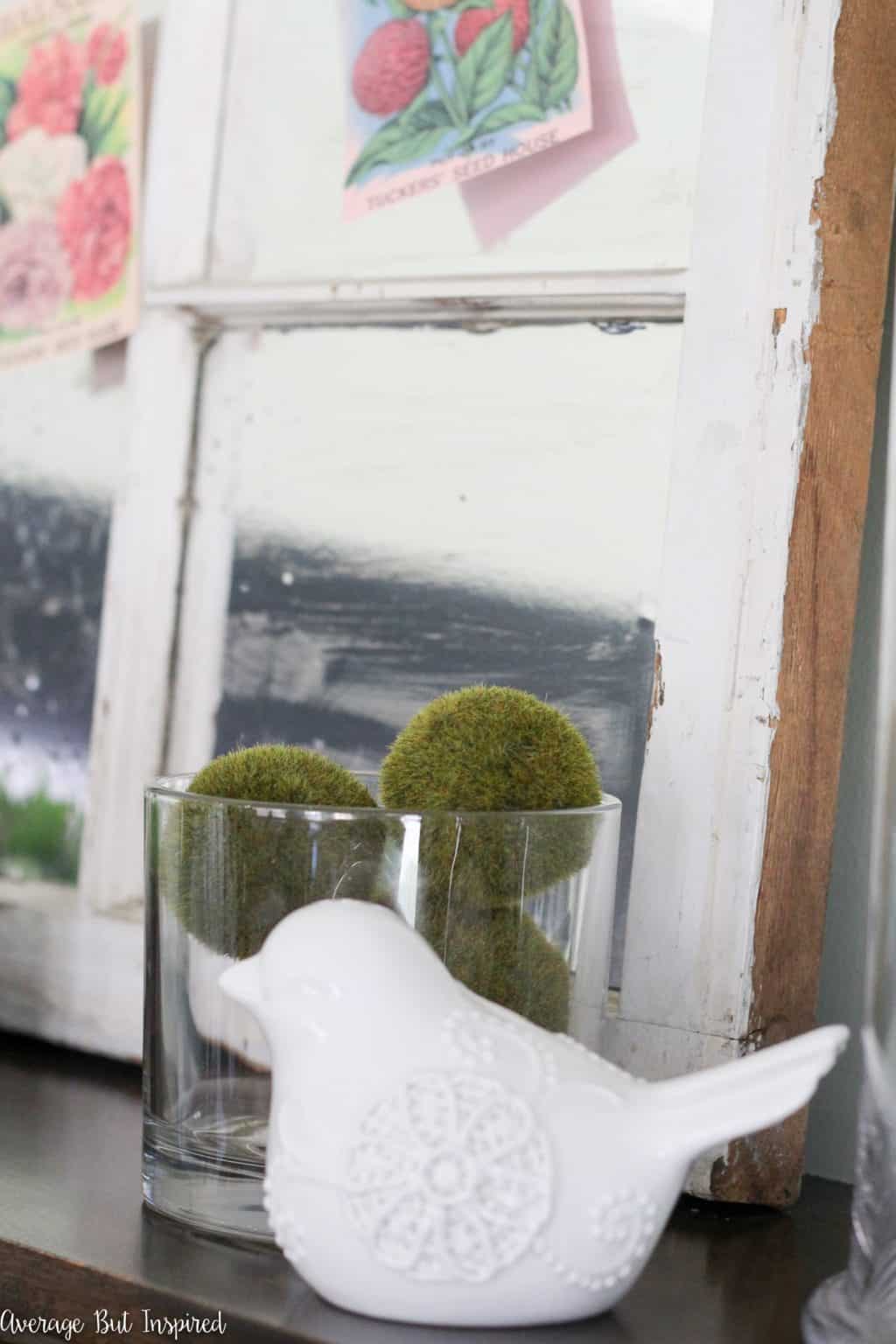 Now, this has nothing to do with my mantel, but when I was taking pictures I moved my coffee table out of the way . . . and my NEW little puppy decided to plop himself right in the middle of my workspace.   I guess he wants you all to be formally introduced!  So please meet Jasper, my 13 week old Labradoodle!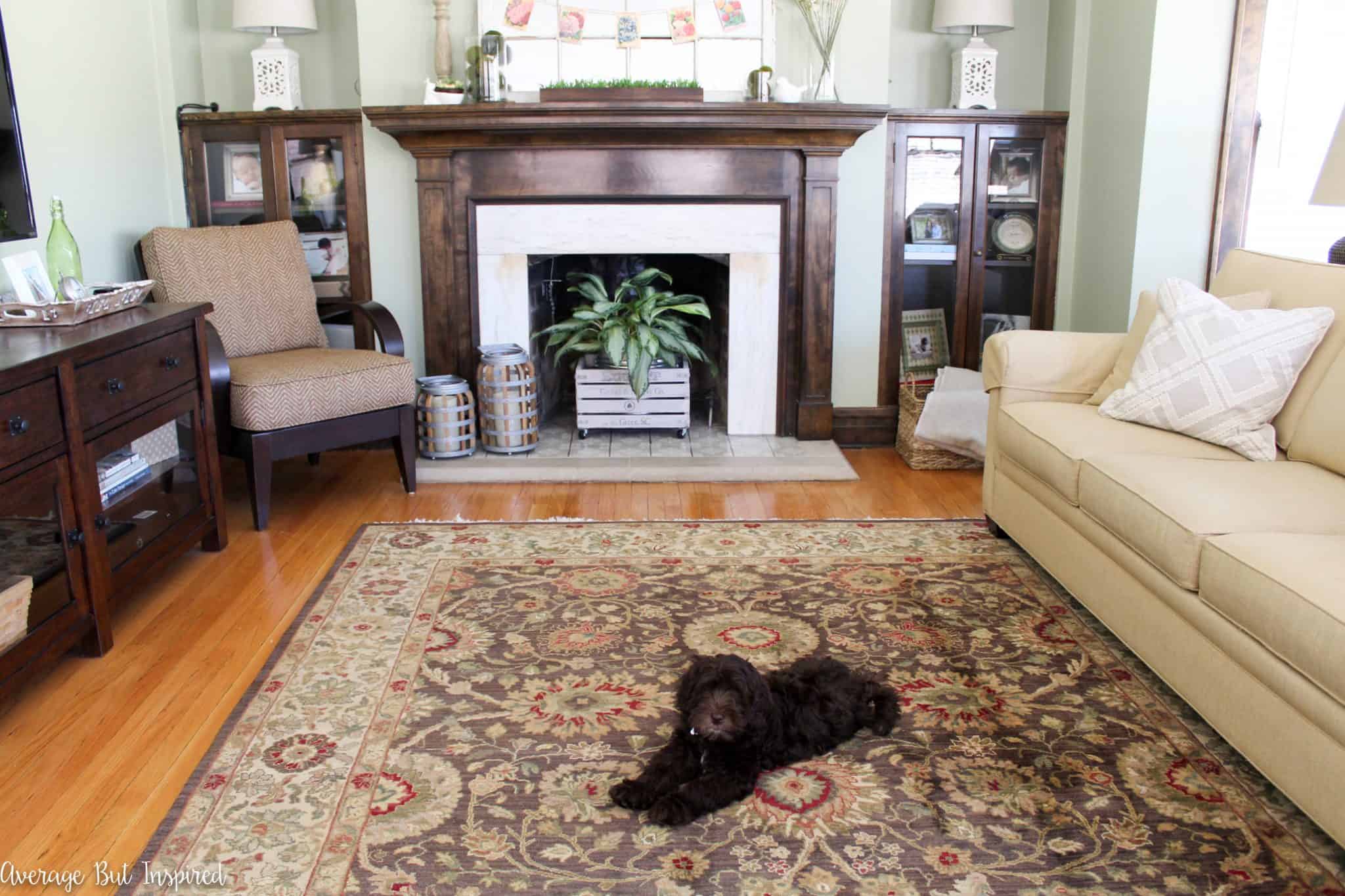 Isn't he a cutie?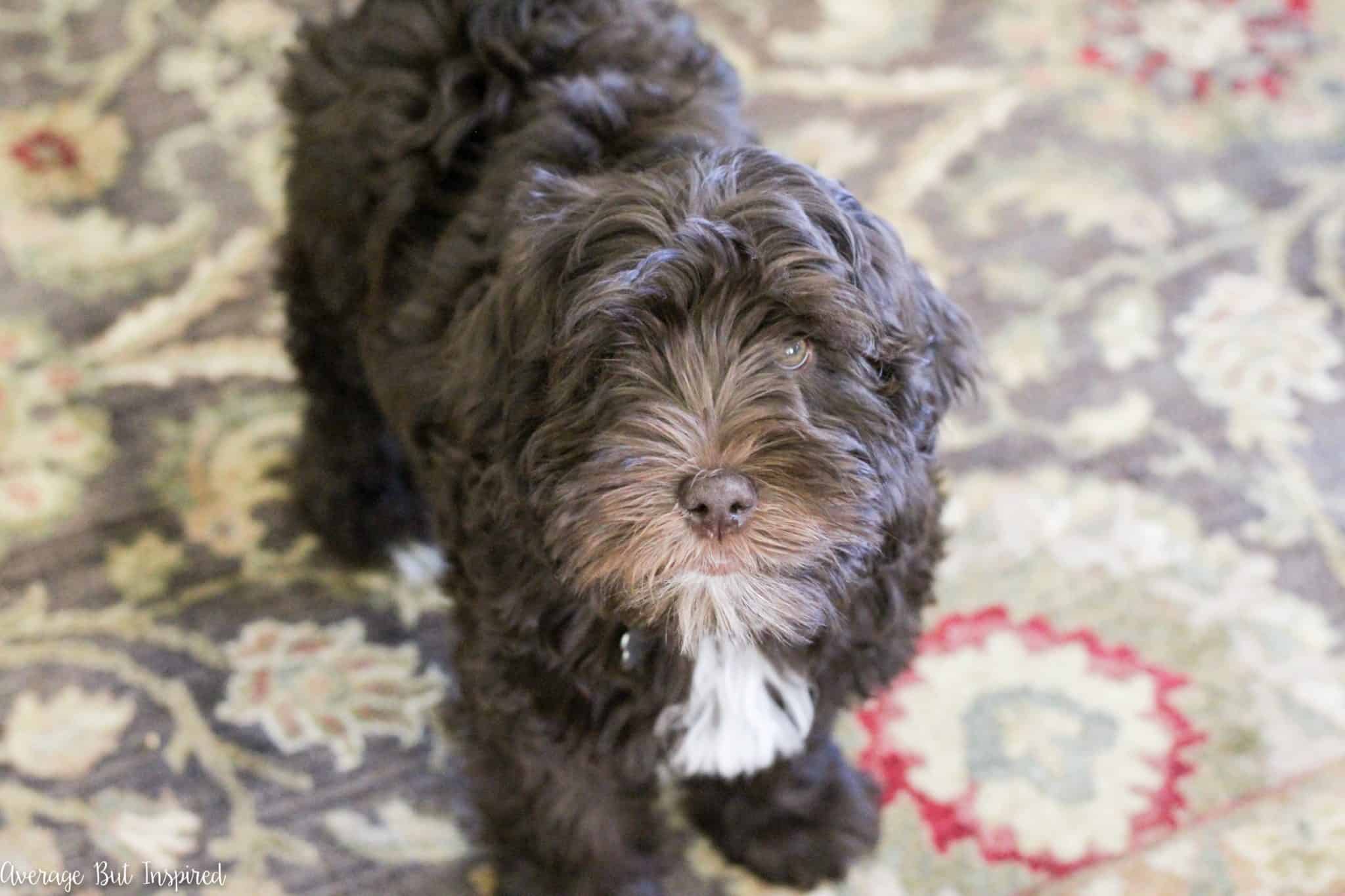 He told me he approves of my spring mantel decorating ideas, so I hope you do, too!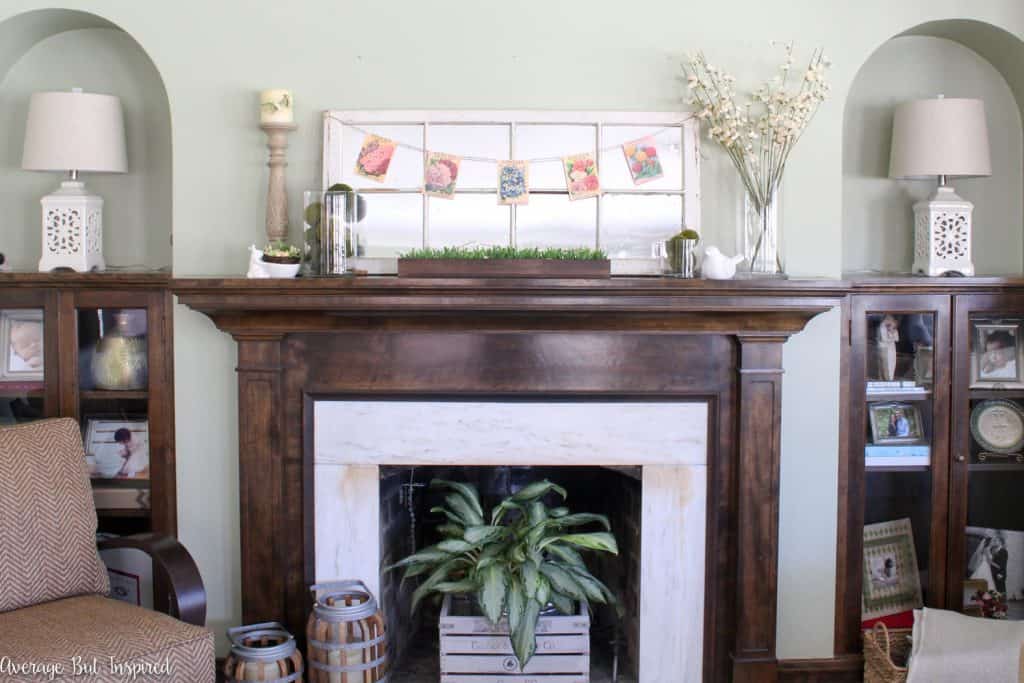 Now that you've seen how I added some spring decor to my mantel, please head over to my friends' posts to see their gorgeous spring mantel decorating ideas, too!

-Bre