Decorating my mantel for winter is not something that I typically do. Usually the Christmas decor gets boxed up and the "regular" decor comes right back out. Seeing as I am sick to death of my "regular" decor, however, I decided to extend the seasonal mantel theme and create a winter mantel with items I already had and a few wintry floral stems and branches that were 70% off at Michaels.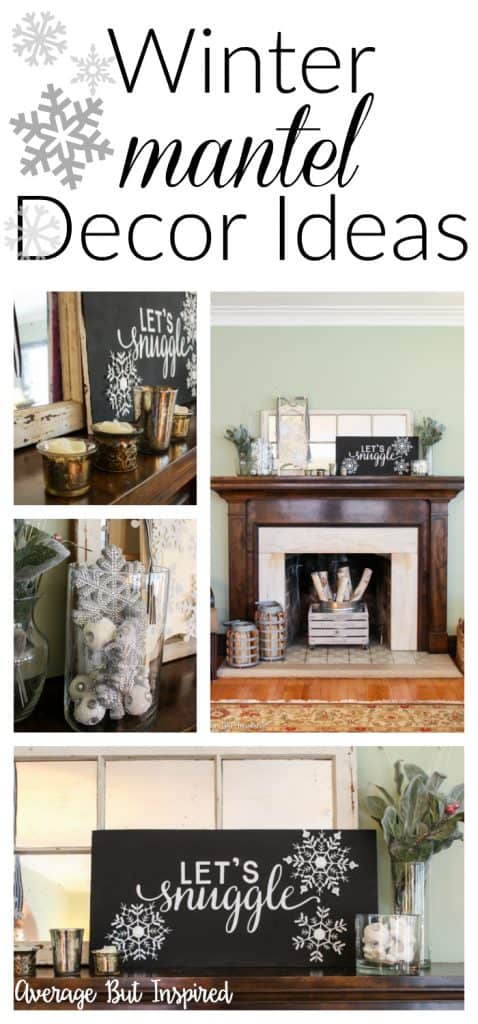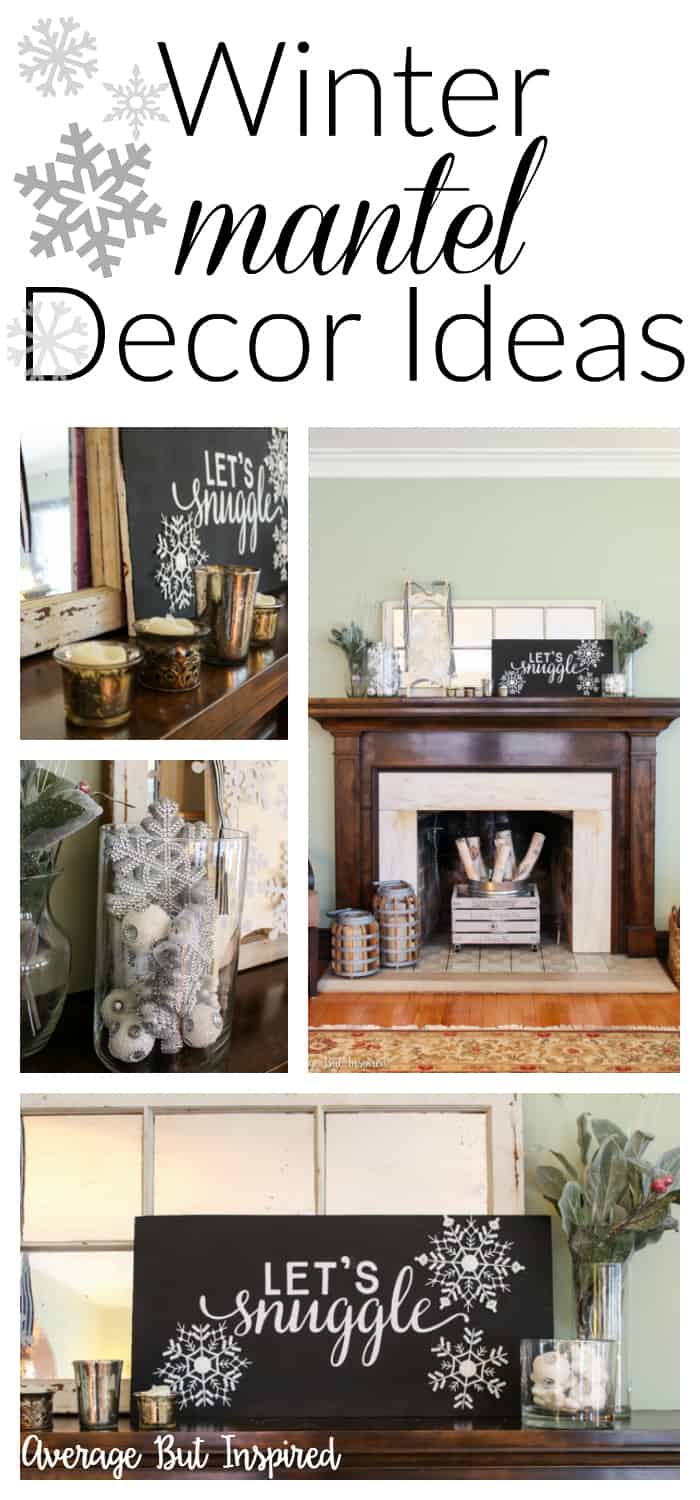 I was amazed at how quickly it all came together, and how easy it was to create a pretty, new look with things I already had! (If you want to see how I updated this look for 2019, check out my new post on Simple Winter Decor Ideas!)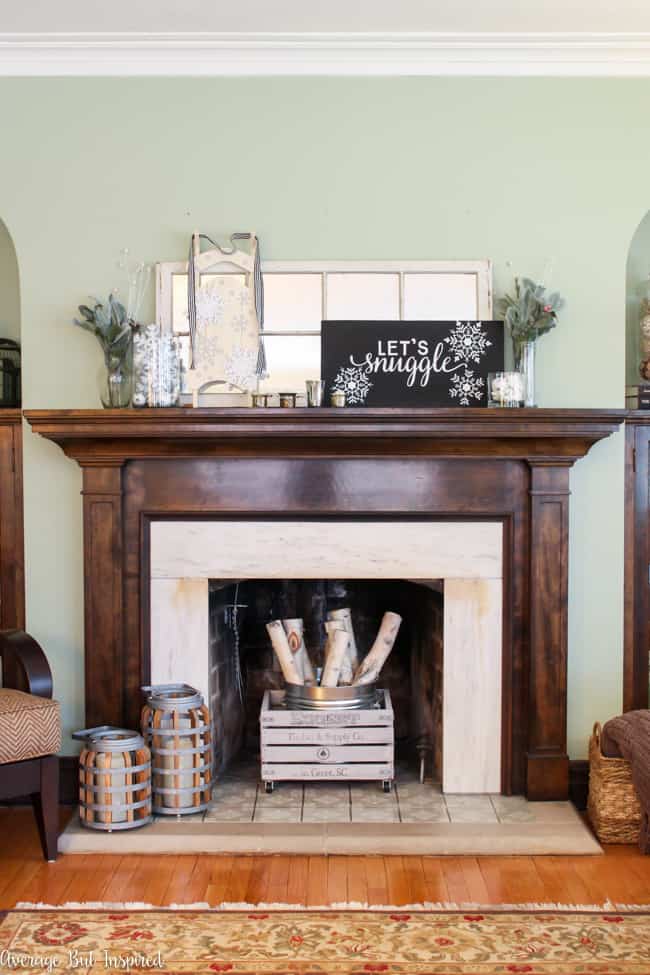 I started with the weird window/mirror that you saw in my 2015 Christmas mantel. (It's now COMPLETELY mirror, thanks to some peel and stick mirror adhesive!) Then, I added some large snowflake ornaments… (and PS check out my new post on how to make fake snowballs for decor!)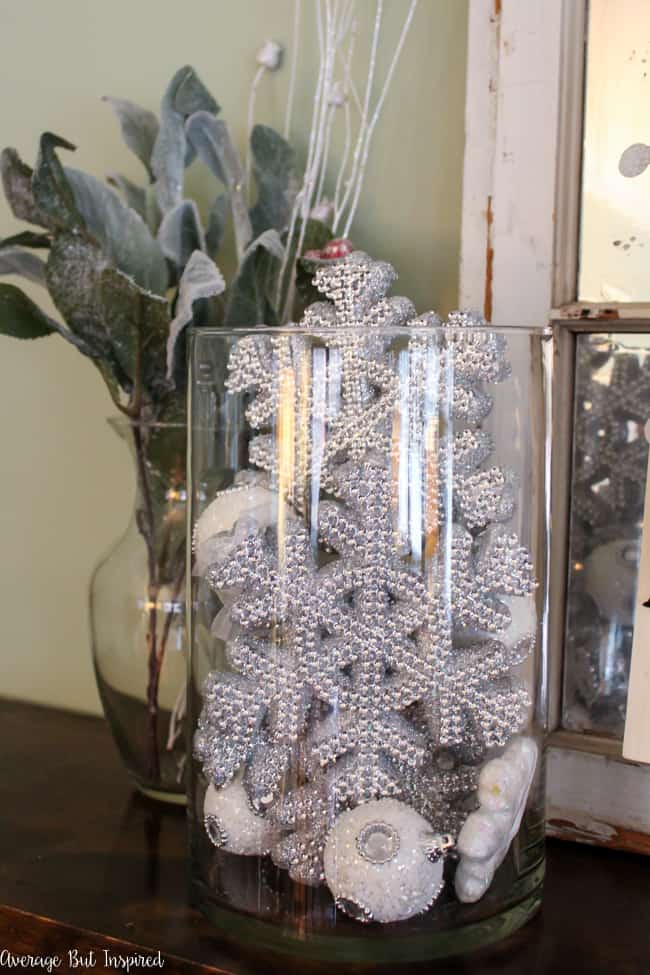 and mercury glass votive holders from my Christmas Dining Room.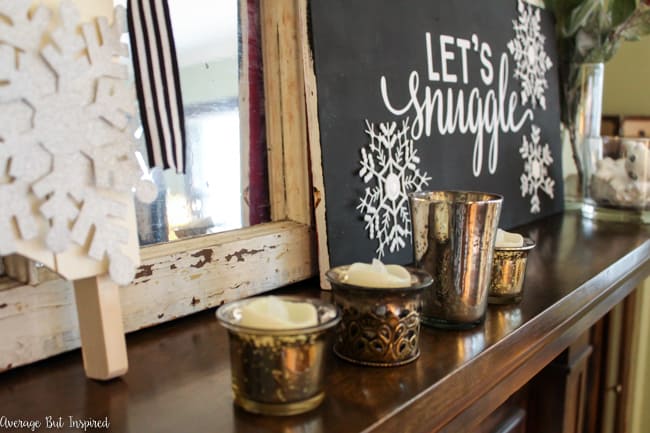 I originally had the DIY Reversible Christmas to Winter sign displayed as I showed you in that post, but I decided that the blue was all wrong for, well, just about everything. Plus, I was a little bit tired of the distressed look.
So I removed the snowflakes, painted the entire thing black, and then cut out this cute "Let's Snuggle" on white vinyl with my Silhouette machine. That makeover took a total of 30 minutes and I LOVE the new sign!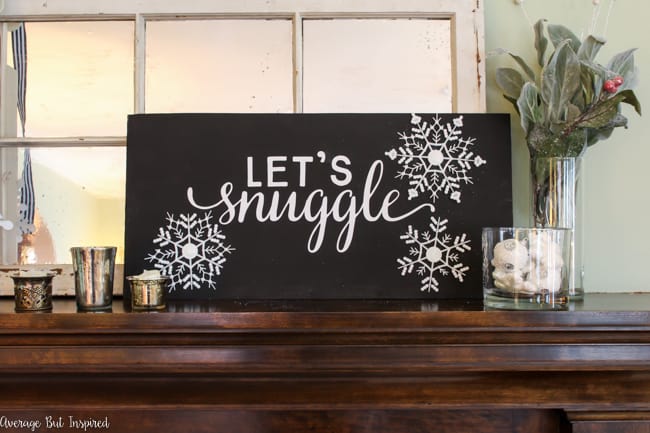 But here's the funny thing . . . when my husband came home from work and saw this new sign, he burst out laughing and said, "give me a break."
Not gonna lie – I am not a fan of snuggling. I like to grab my kids and snuggle them up for a minute or two here and there, but otherwise, snuggling is not my thing. I get too hot, feel too restricted . . . aaaaah! Give me my space, people!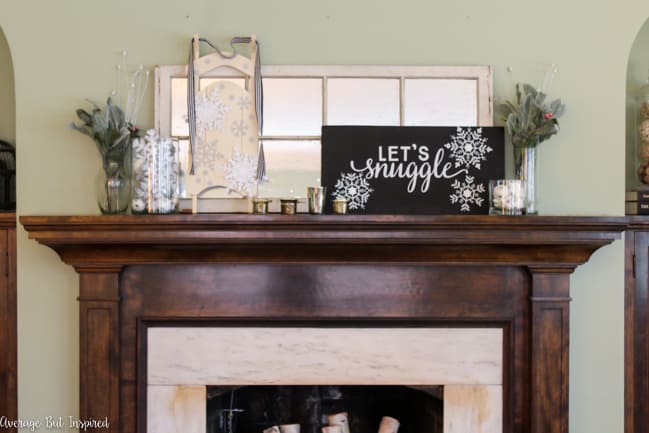 Anyway . . . to top it all off, I popped my craft store sled that I decorated with removable snowflake decals right up there, and I called it a day.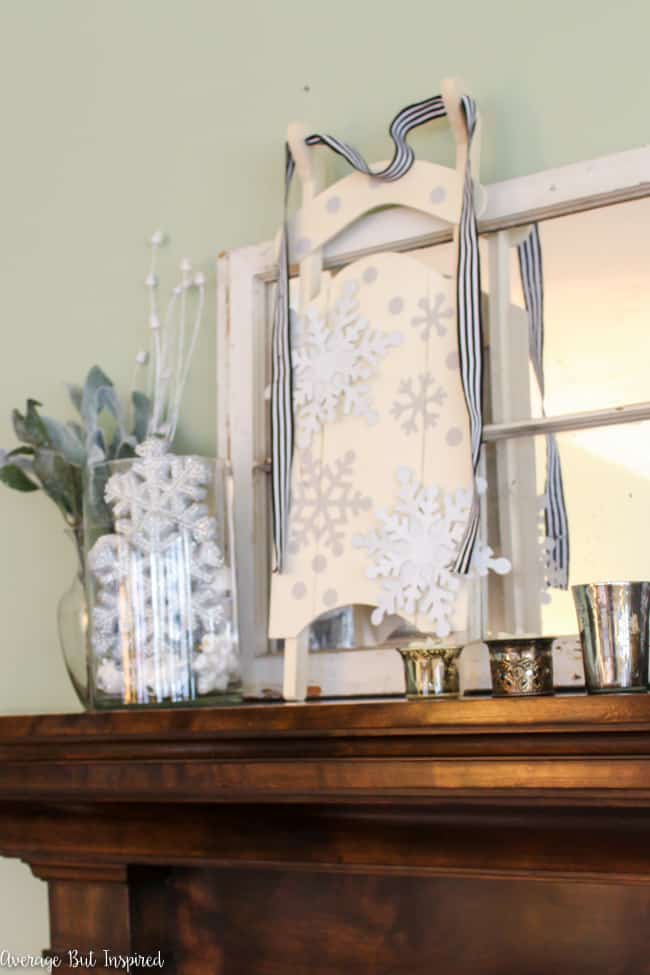 I think it's a pretty way to bridge the gap between Christmas and plain-old-boring-regular-life-mantel-decor, and it makes me happy to look at it. The "let's snuggle" sign also makes me feel like less of a frigid bi**ch, as they say, since I'm at least pretending to enjoy extreme hugging.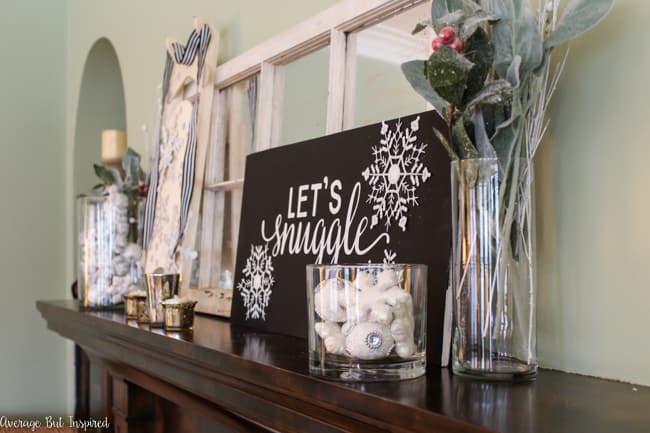 If you're feeling like your house needs a little pick me up now that the Christmas decor is packed away, see if you can come up with an easy and inexpensive winter mantel of your own! Look for some wintry-themed decor you already have, or scoop up some clearance finds in the stores before they're gone. You might surprise yourself with what you can come up with!
-Bre
Visit This Post For Some More Winter Mantel Decorating Ideas!