In the past I only decorated my mantel for Christmas. But this year I had so much fun changing things up with my winter mantel decor that I couldn't resist changing it over for spring, too. I'm excited to share my spring mantel decorating ideas, because you might find some ideas to inspire a spring-themed mantel in your home, too!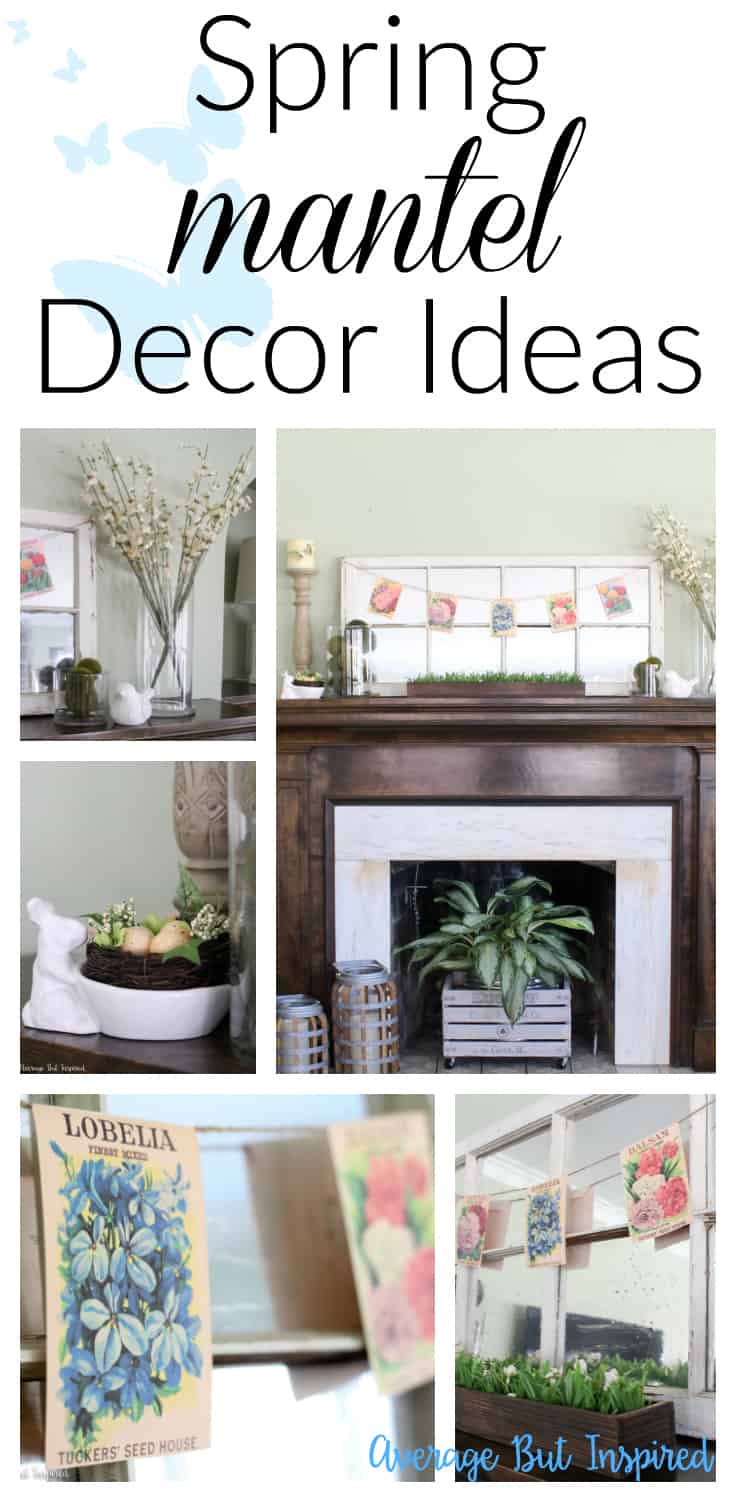 This post contains some affiliate links. To read my full disclosure policy, please click here.
I went really green and really simple for my spring mantel, and I think it works!
Spring Mantel Idea No. 1 – Use What You've Got
I tried hard to use things I already had, like moss-covered balls, white ceramic decor accents (like a bunny candy dish (here's a similar one) and bird), a candlestick, and flowering cherry branches . . . and thankfully it all came together.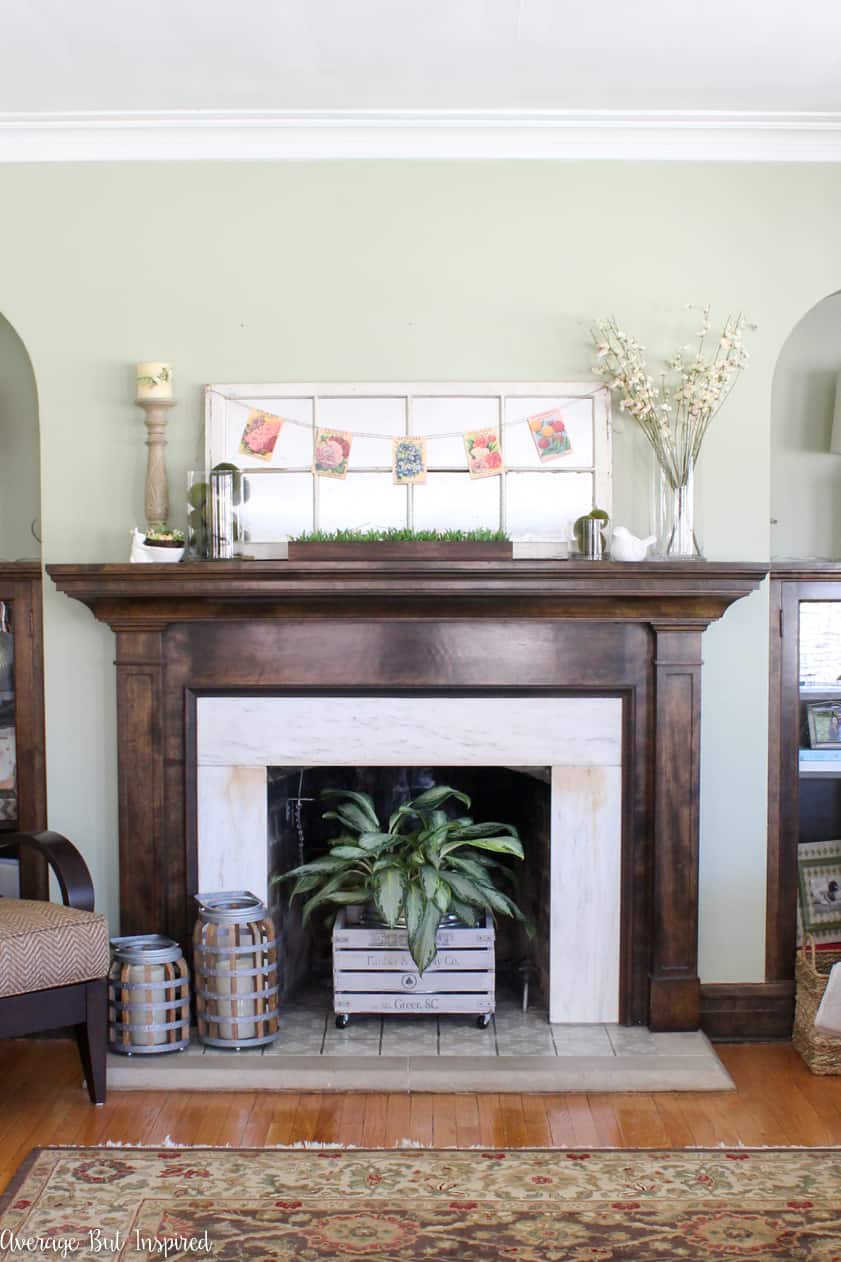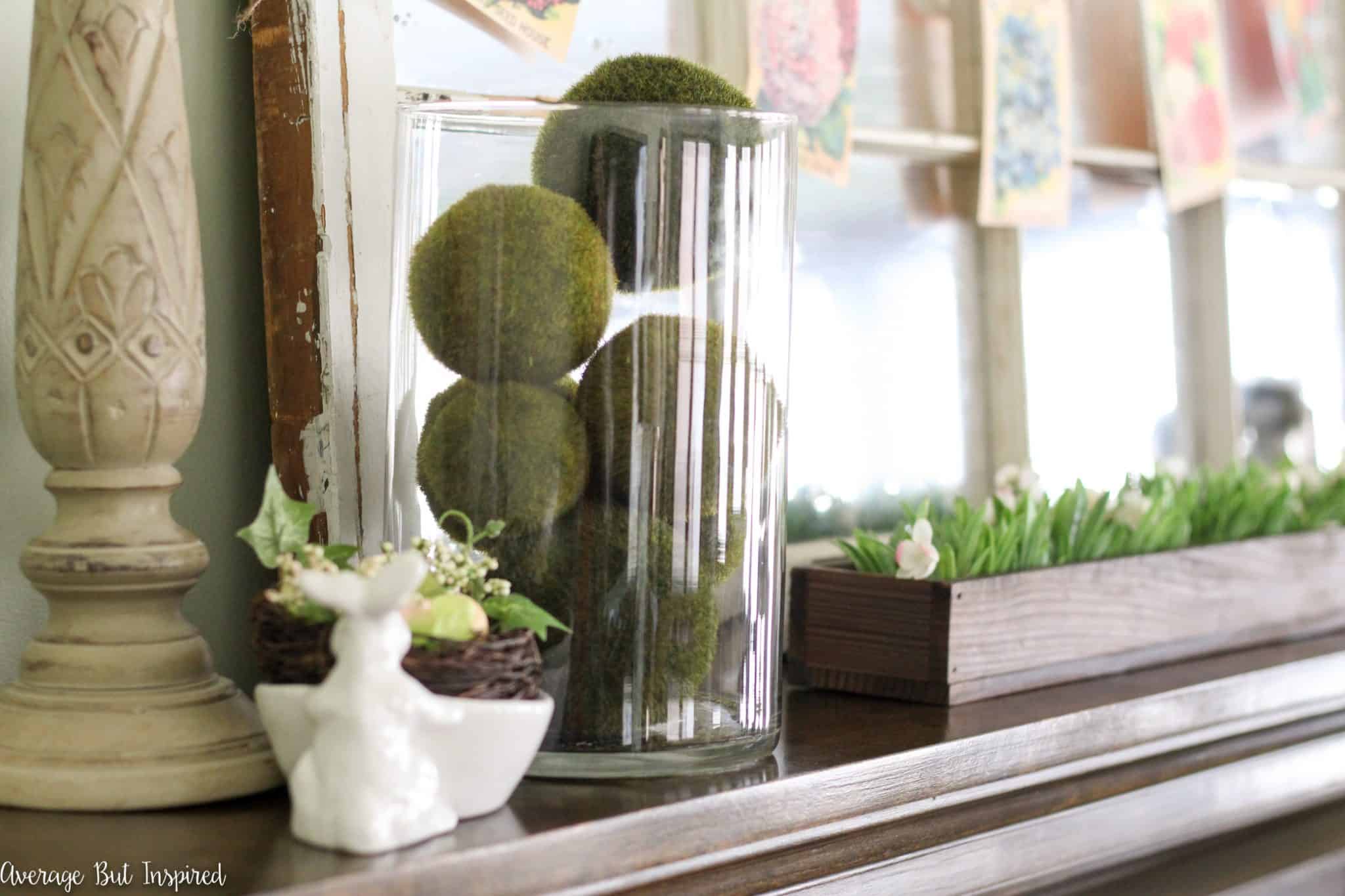 Spring Mantel Idea No. 2 – Add Greenery and Florals
One new purchase was the long planter box in the middle, which I filled with faux grass that I cut to size, and trimmings from the flowering cherry branches in the large vase.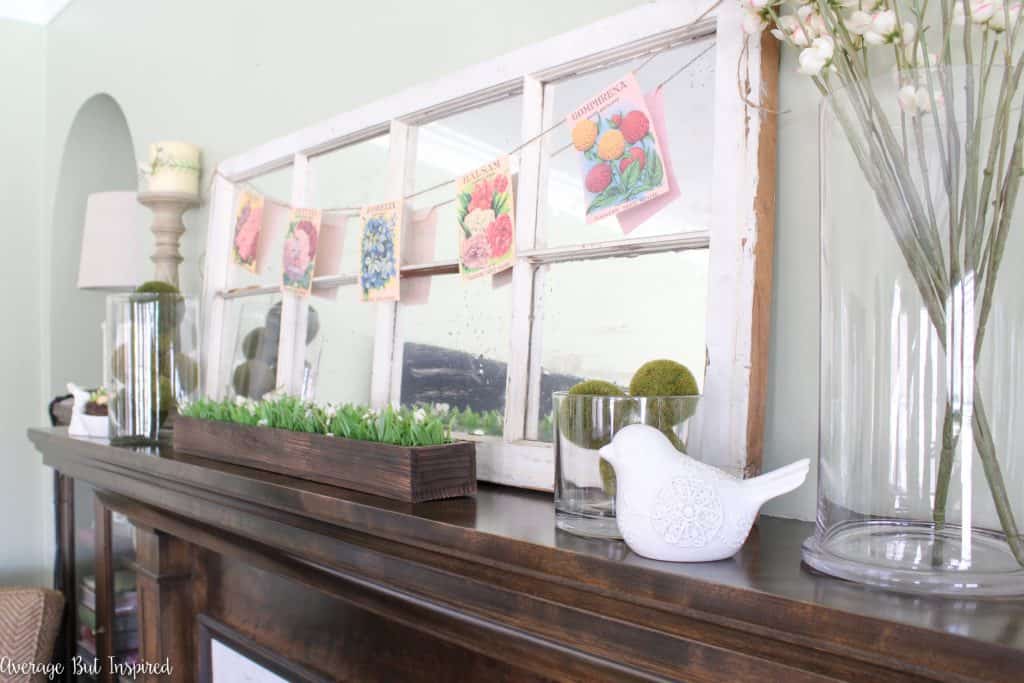 I also used some of those cherry blossom trimmings and a ribbon scrap to add a pop of spring to a plain candle.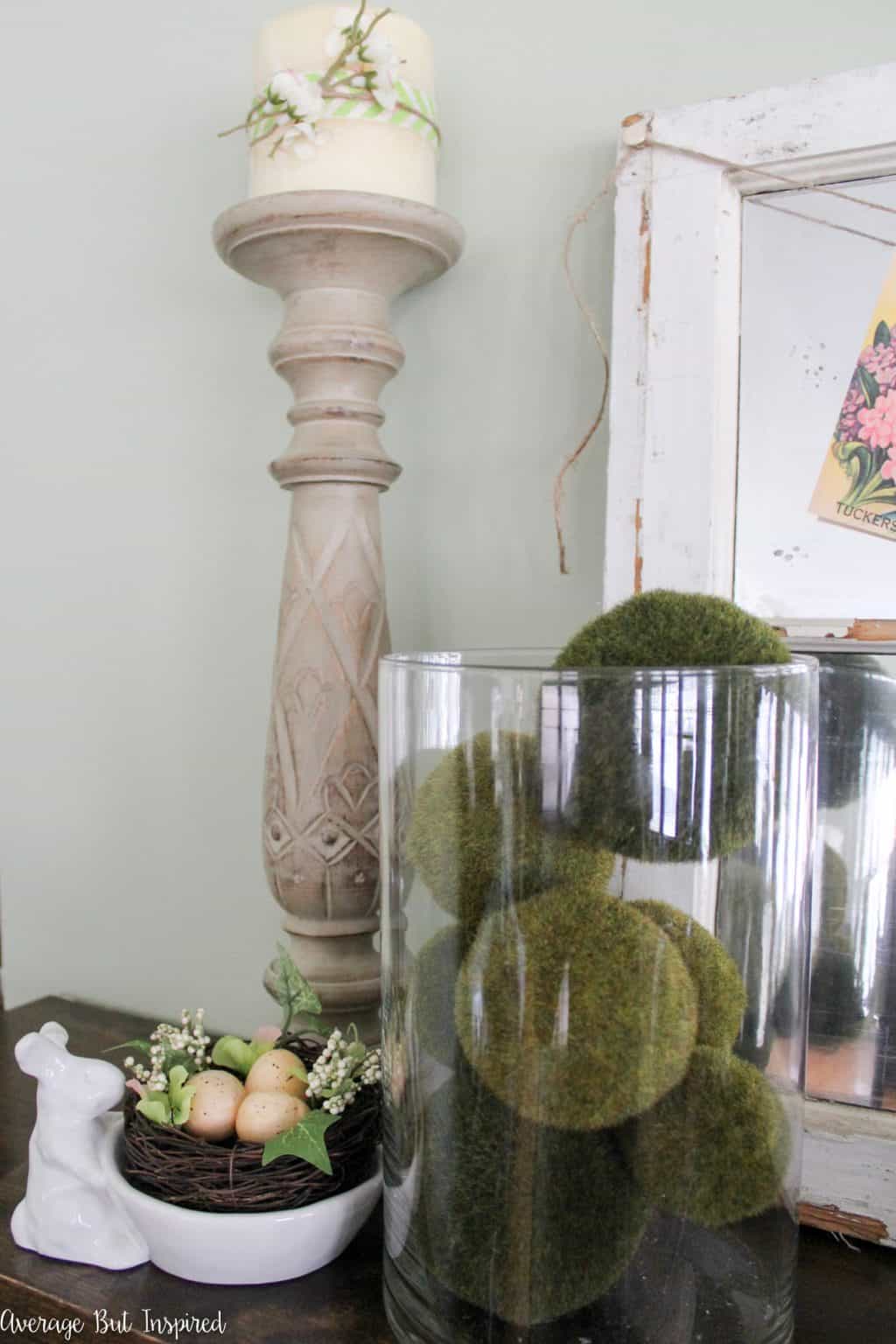 Spring Mantel Idea No. 3 – Use Free Printables in Bare Spots
I think my favorite thing about my spring mantel is the vintage seed packet bunting that I made for over the window mirror.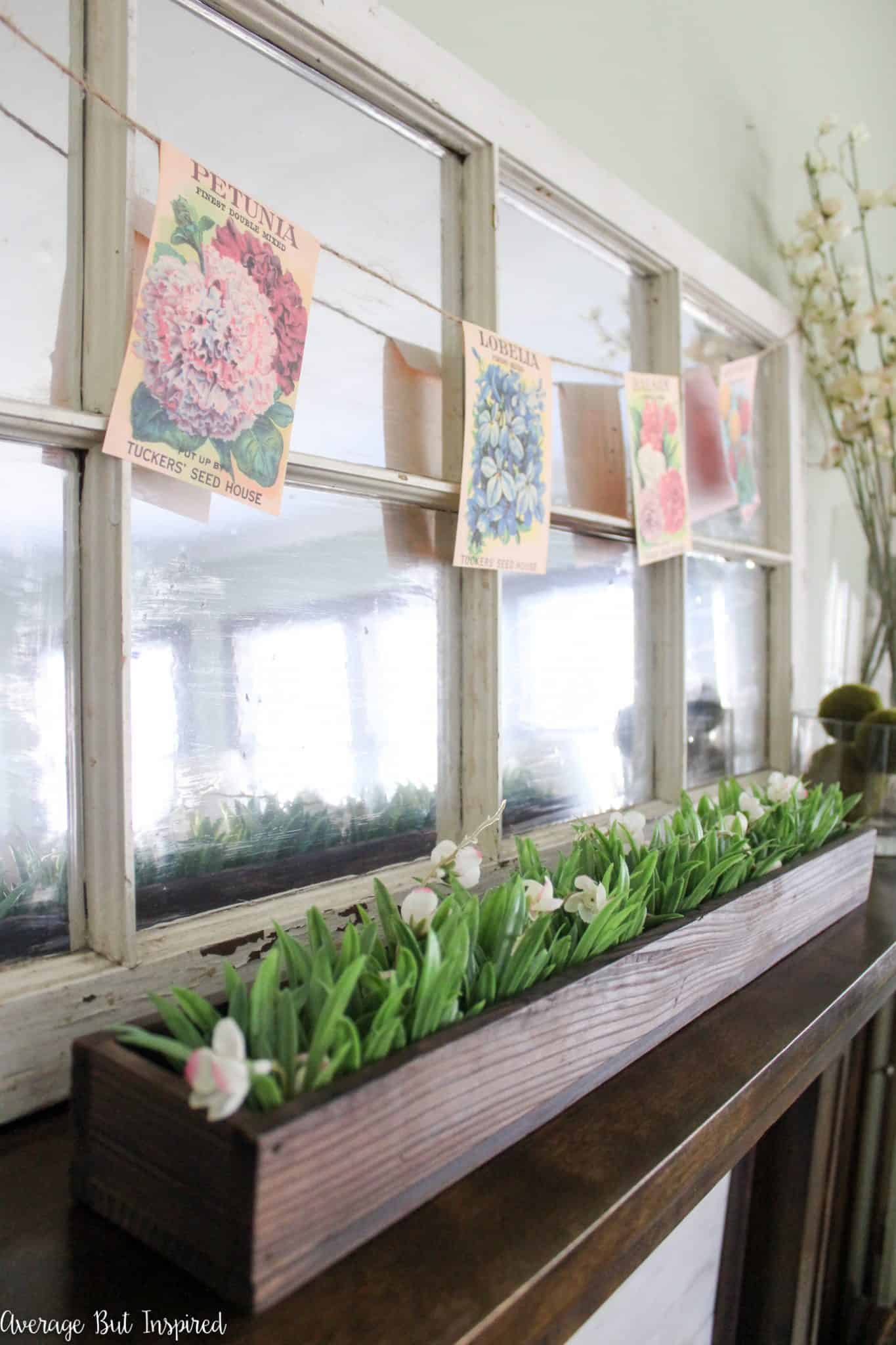 I'm going to let you in on a little secret . . . they're not actually seed packets at all! They're just some free printables that I downloaded from Knick of Time (THANK YOU, Angie!), and resized to be smaller like seed packets. I glued them onto twine and had an adorable and "springy" bunting for my mirror!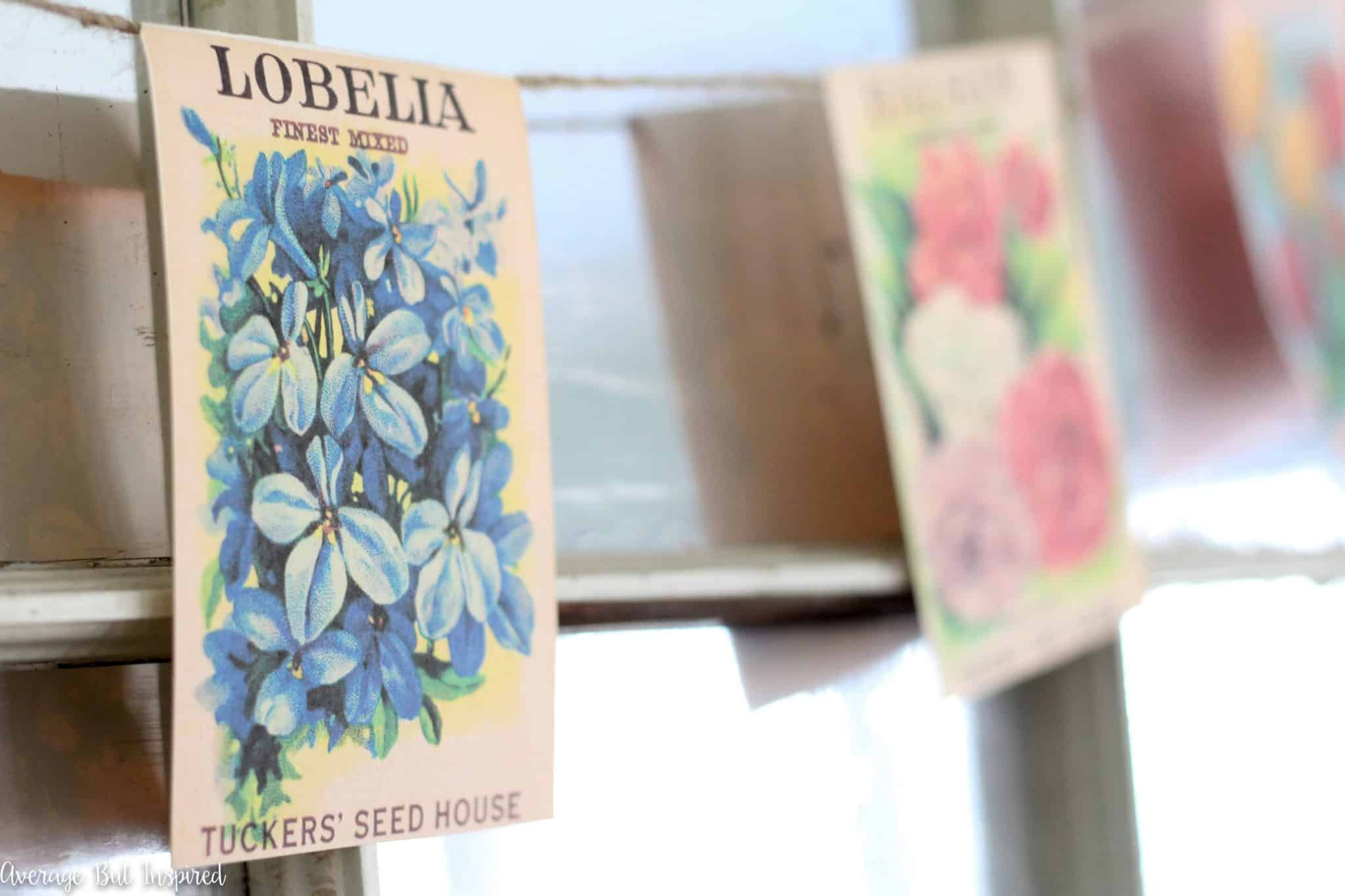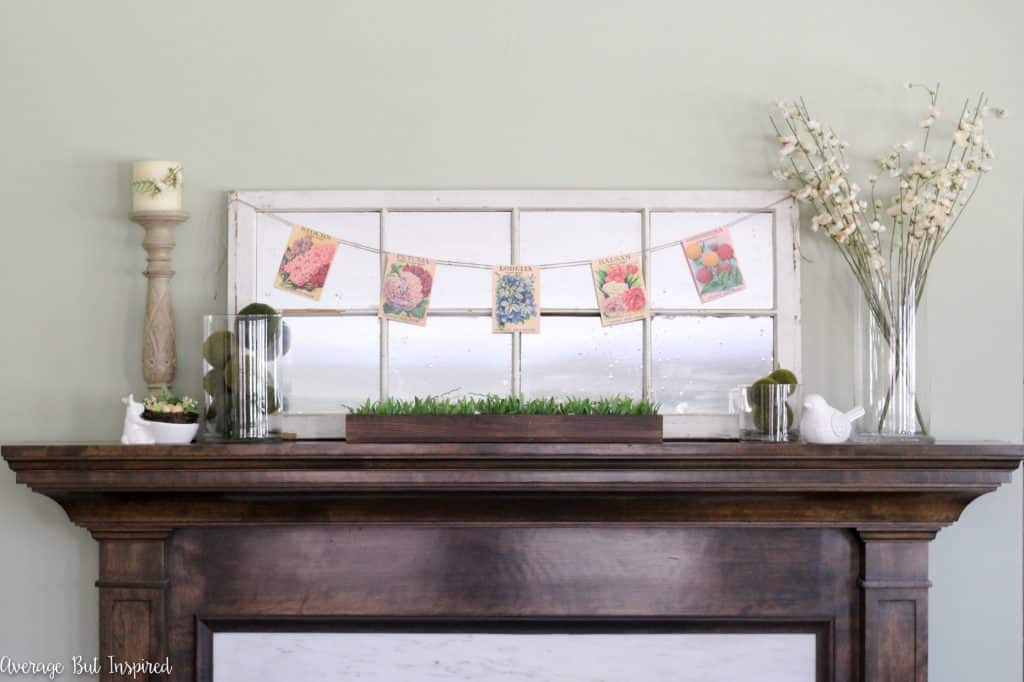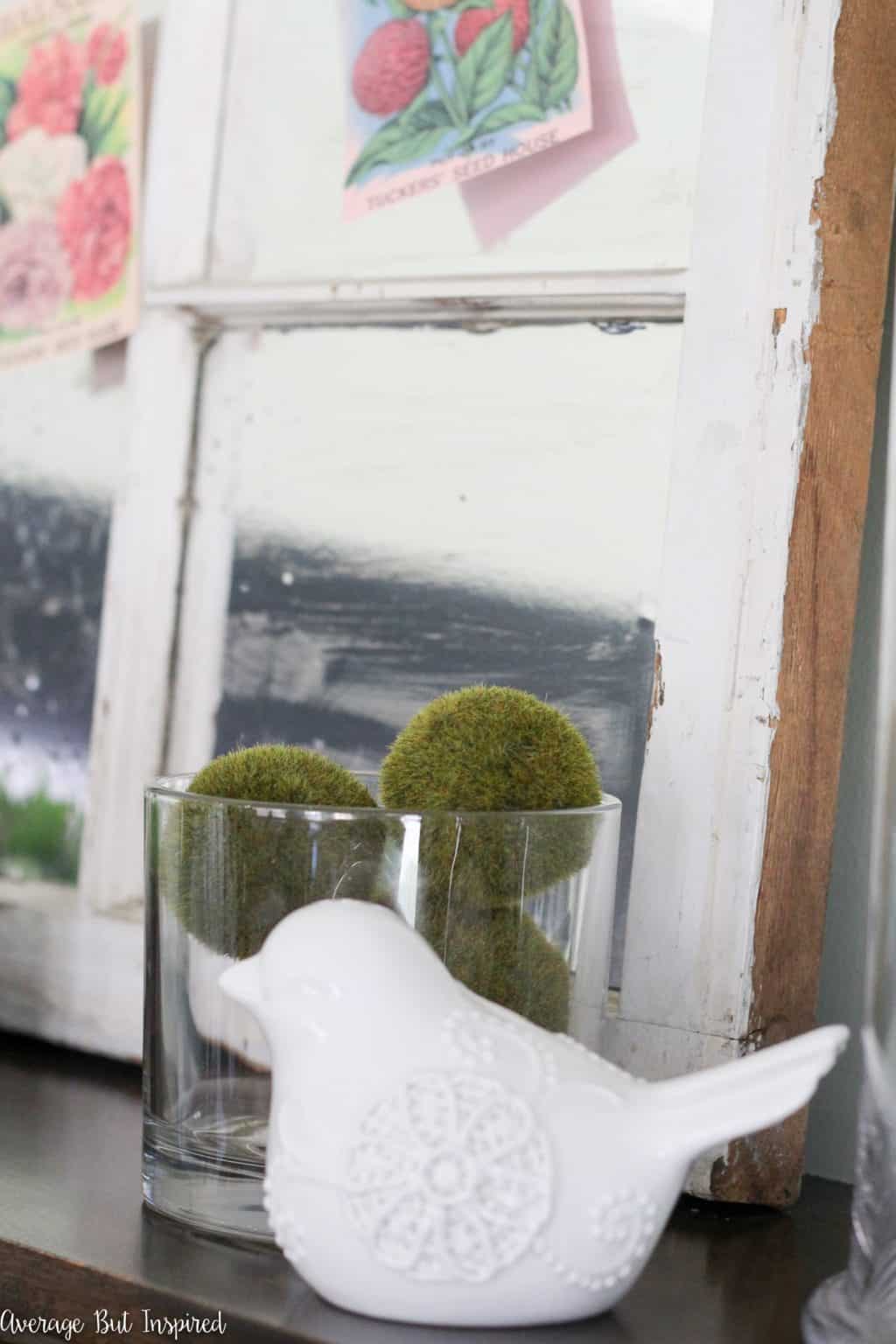 Spring Mantel Idea No. 4 – Throw in a Cute Puppy (ha!)
Now, this has nothing to do with my mantel, but when I was taking pictures I moved my coffee table out of the way . . . and my NEW little puppy decided to plop himself right in the middle of my workspace. I guess he wants you all to be formally introduced! So please meet Jasper, my 13 week old Labradoodle!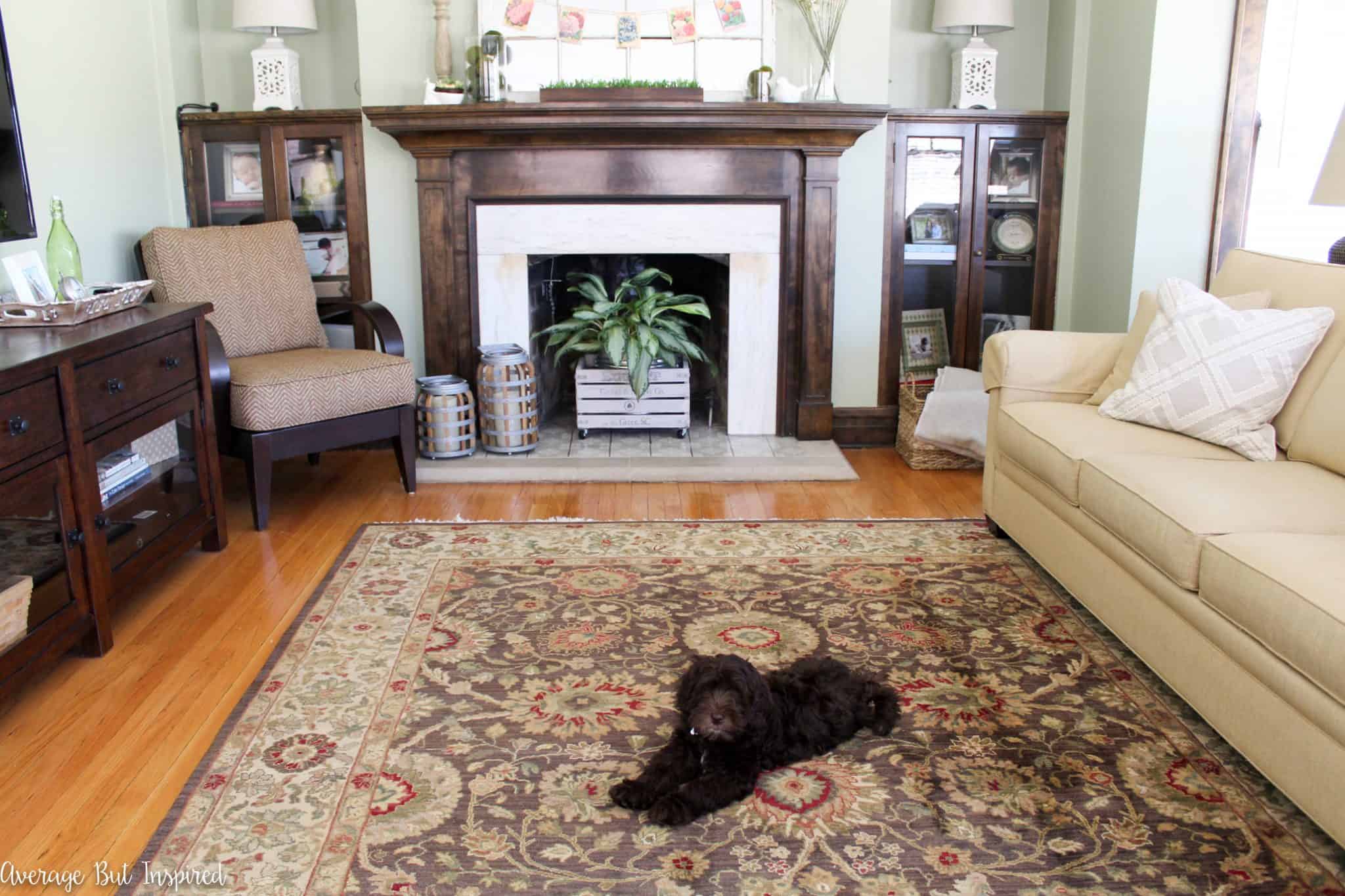 Isn't he a cutie?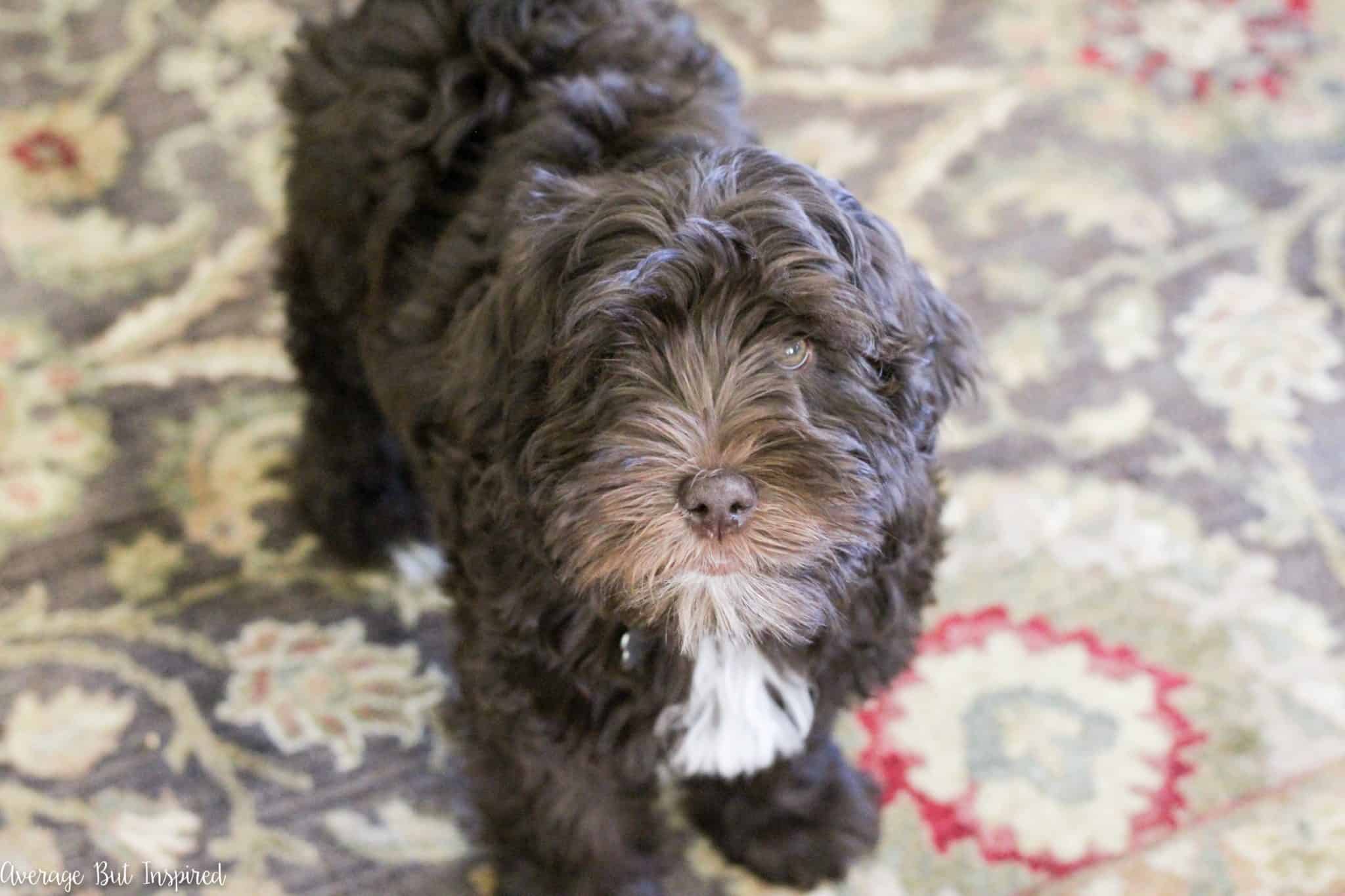 He told me he approves of my spring mantel decorating ideas, so I hope you do, too!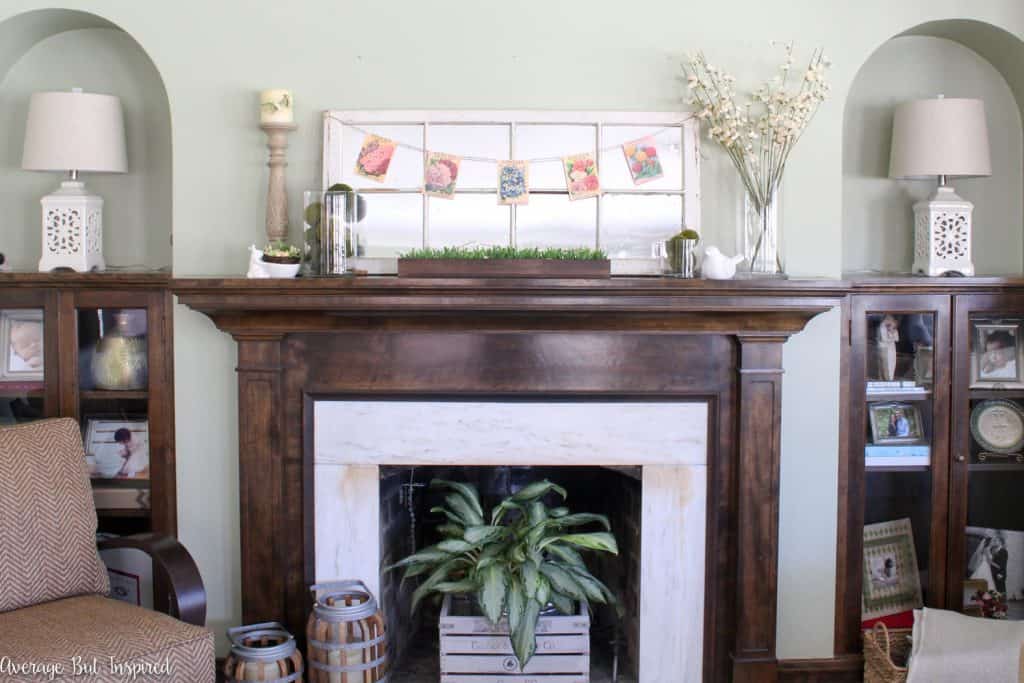 Hey, and since you're in the mood for spring decorating posts, why not check out this other post of mine with different spring mantel decor ideas?
-Bre