Looking for a cute and easy air dry clay craft? Look no further! These cheeky air dry clay garden markers fit the bill.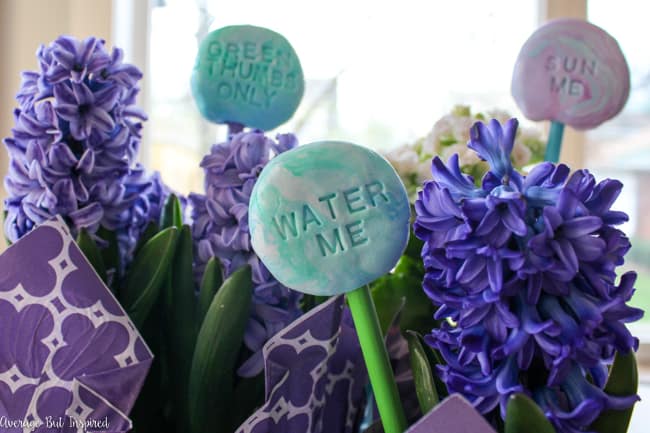 Supplies Needed for Air Dry Clay Garden Markers
Thank you to ACTÍVA Products, Inc. for providing the air dry clay used in this post. The project and opinions are my own. Also, some links are affiliate links, which means I earn a small commission at no added cost to you if you purchase through them. Read my disclosure policy here.
Hearty Clay lightweight air dry clay
Acrylic paints in colors of your choice
Paintbrush
Wax paper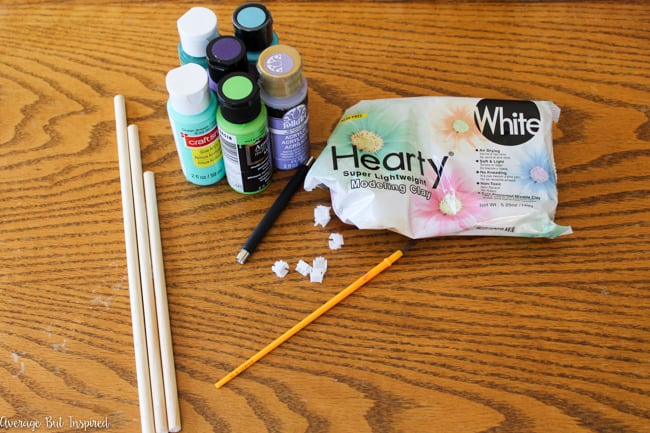 How to Make Air Dry Clay Garden Markers
To begin, paint dowels in any color you like. To make painting dowels easier, I always stick them into a piece of floral foam so I can get every part of them without smearing the paint.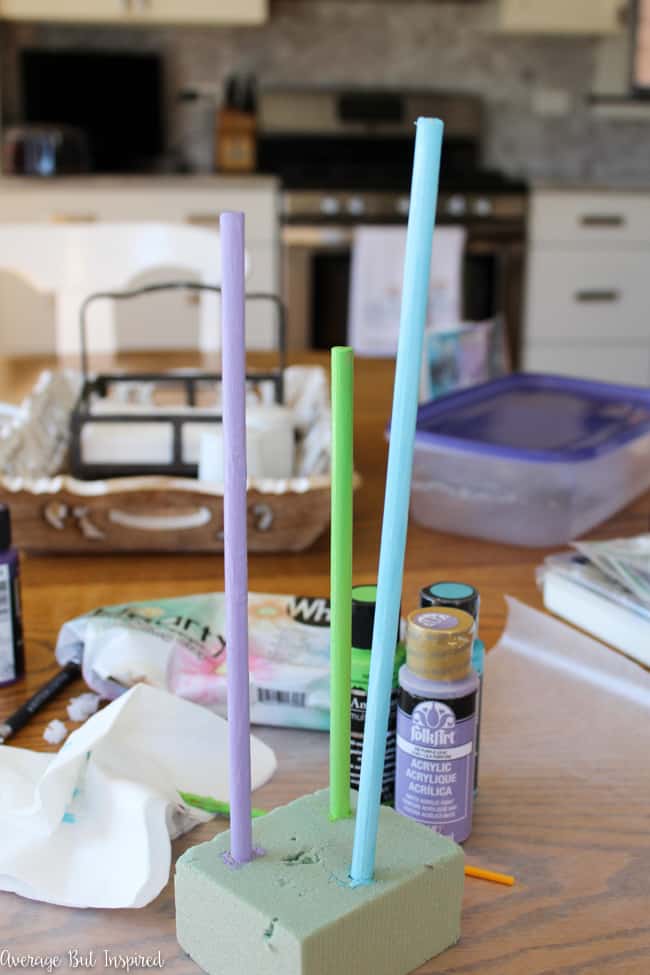 Once the dowels have dried, take two chunks of air dry clay and work some acrylic paint into them. Make sure your air dry clay accepts acrylic paints as a pigment or a finish.
I used Hearty Clay, which accepts acrylic paint prior to drying, because it is SO lightweight and I knew it would not be too heavy for the dowels – like making them fall over once they were in the flower pots.
Some air dry clays are really heavy once dry, so make sure you don't choose a heavy clay for this project!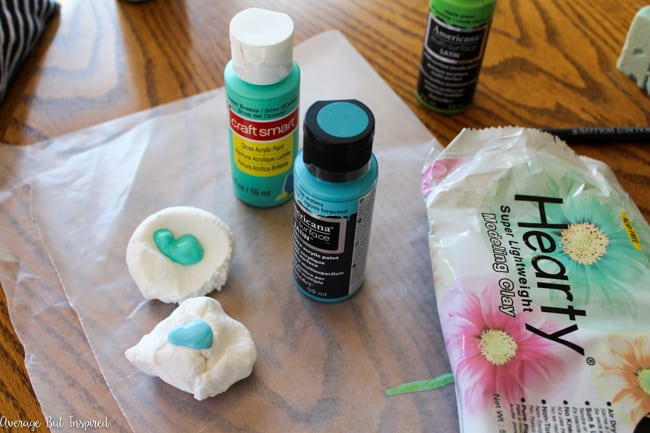 I kneaded the paint into the clay, and then joined the two pieces of clay together to create a marbled look.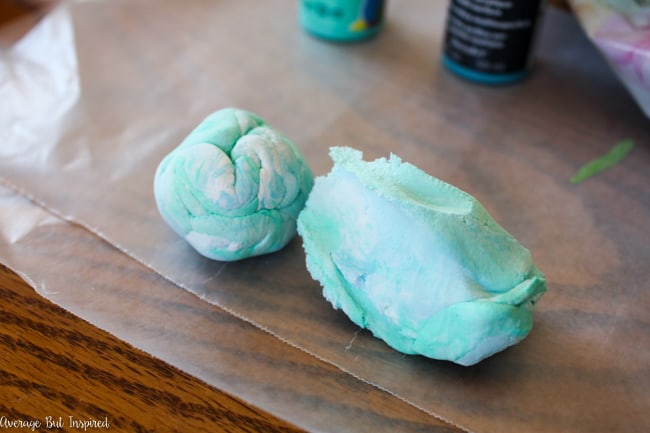 Next, I formed a ball and stuck it onto one of the dowels.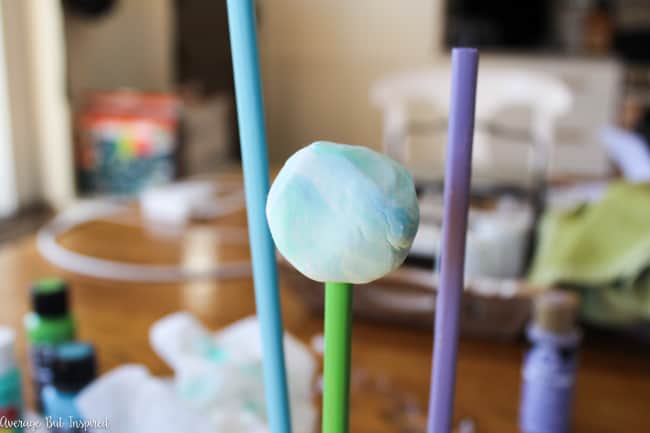 I flattened the clay ball on a piece of wax paper, and then I used my clay text embossing tool to write cute little messages on my air dry clay garden markers.
I've seen a million versions of garden markers, but they're all so descriptive – saying things like "basil" or "parsley." Mine are funnier. 🙂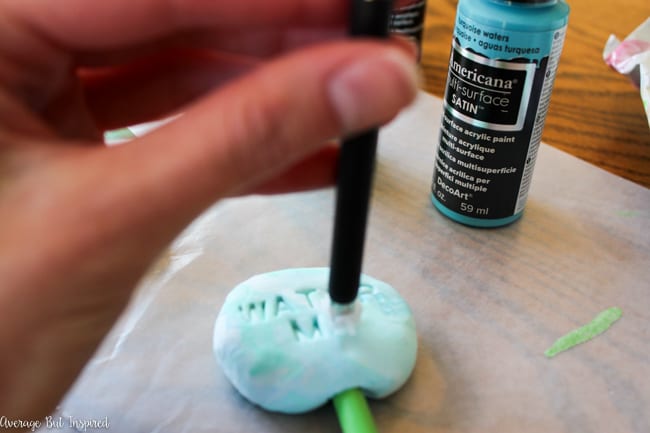 I let the garden markers dry for about 1.5 days, and then I sprayed them with triple thick clear glaze to give them a shiny look and to protect them if I use them outside.
Because the Hearty Clay is so porous, I sprayed about four coats of glaze onto the garden markers before I got a decent level of shine.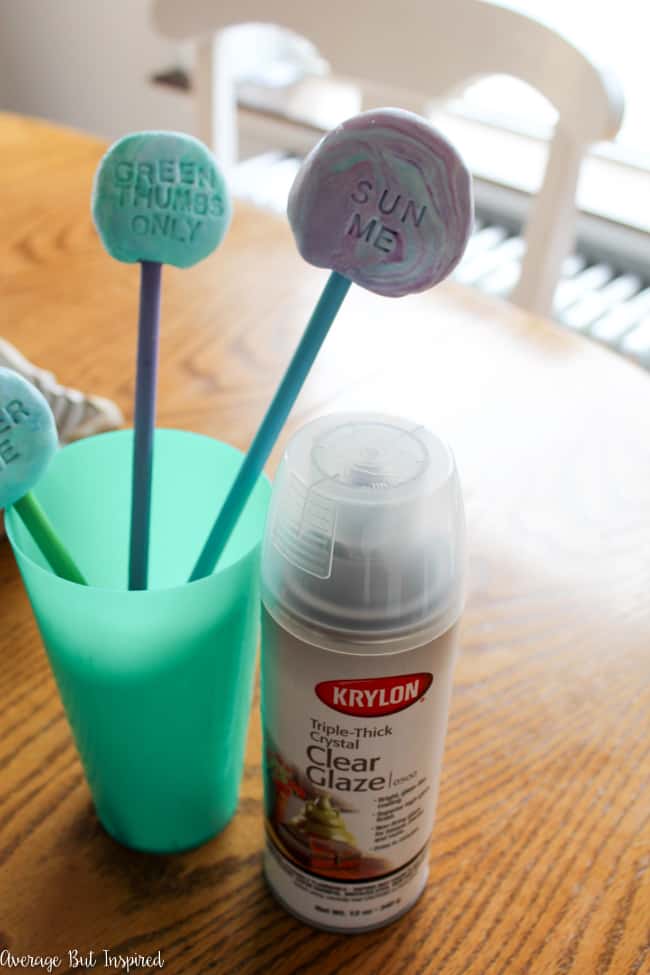 Once they dried, they were ready to go!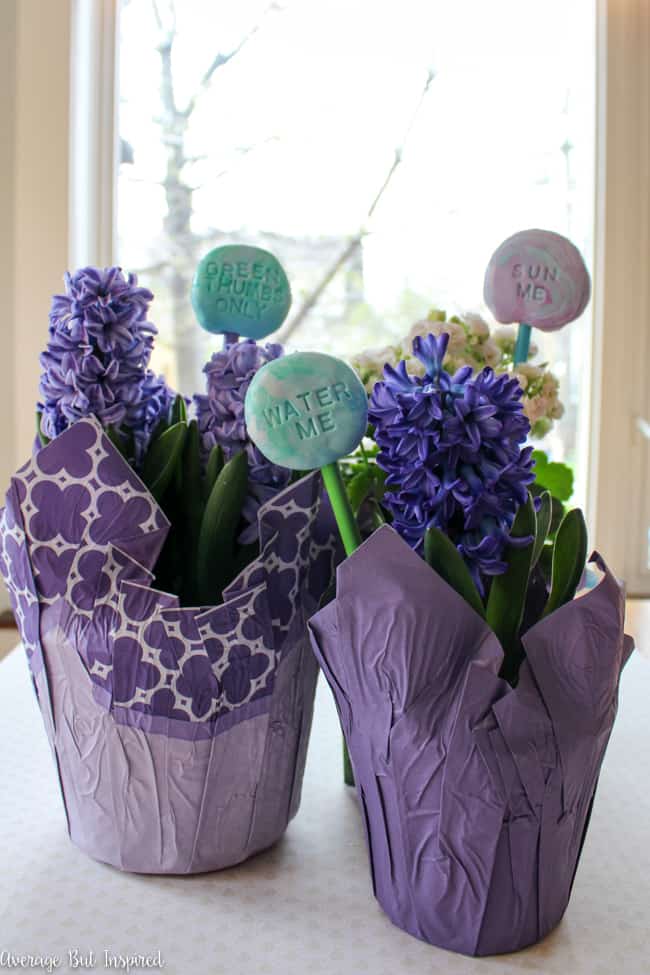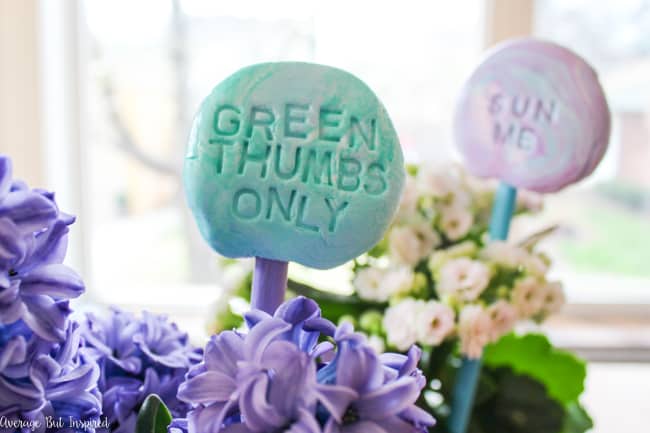 I love their marbled look!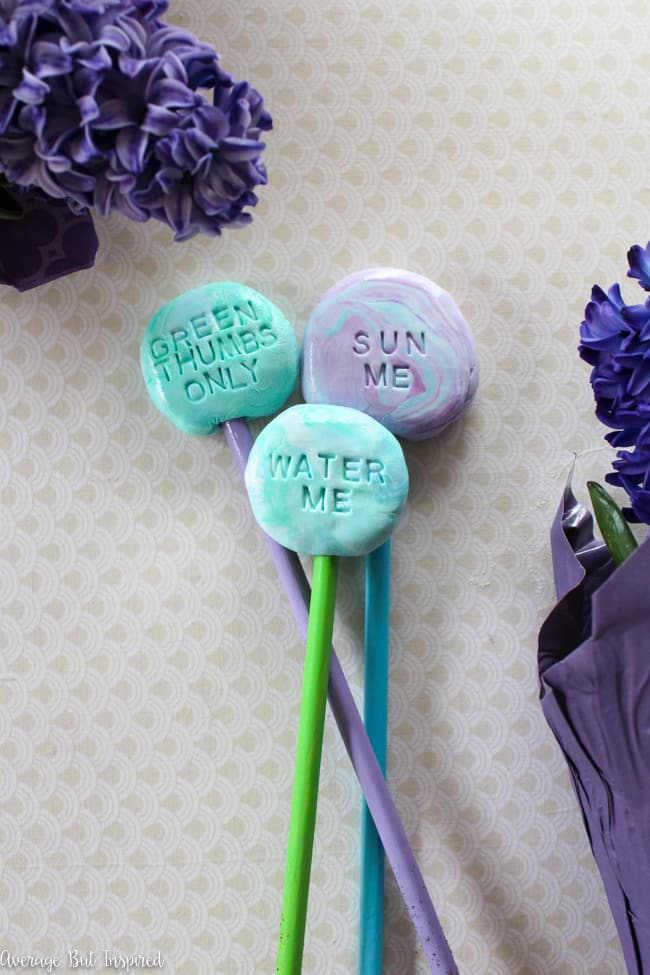 They stand up just perfectly on their own – the clay is definitely light enough to work great on this project!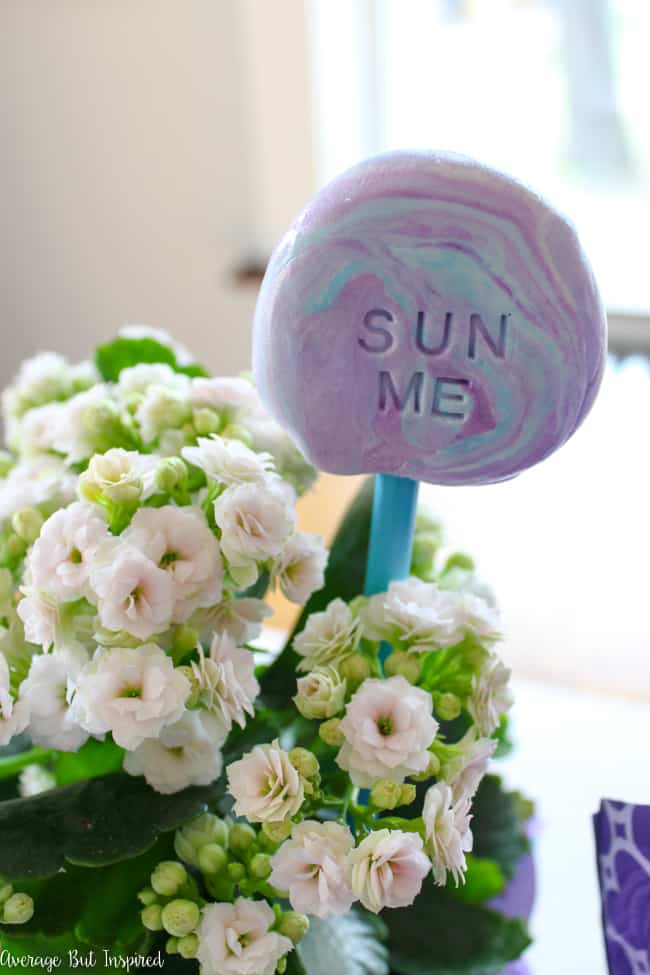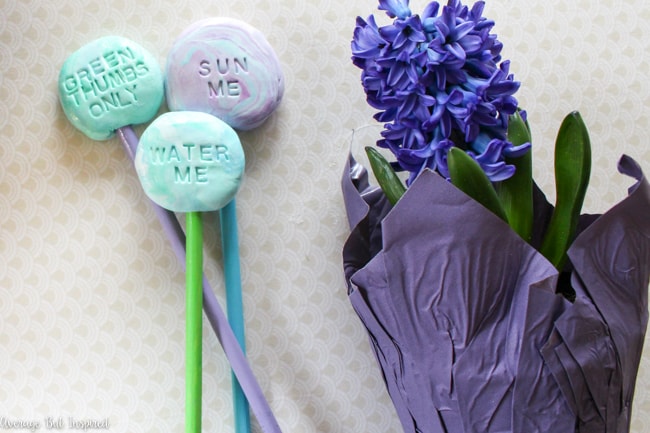 And can I just say that I'm so happy I had an excuse to buy all these pretty spring flowers? They smell ridiculously good!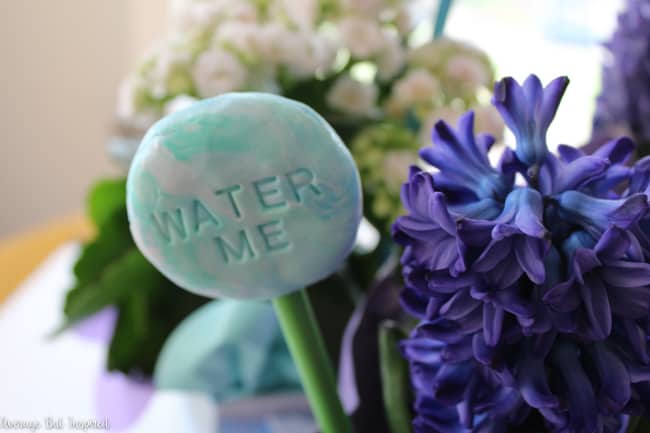 I'd really appreciate it if you'd PIN this post to share this idea with fellow creatives!