Since April showers bring May flowers, let's talk about a clever flower pot idea: quirky and adorable egg cup planters!
I have been seeing cute face planters all over the place – in magazines, at my hair salon, and in the shops – so I knew I had to try and make some for myself!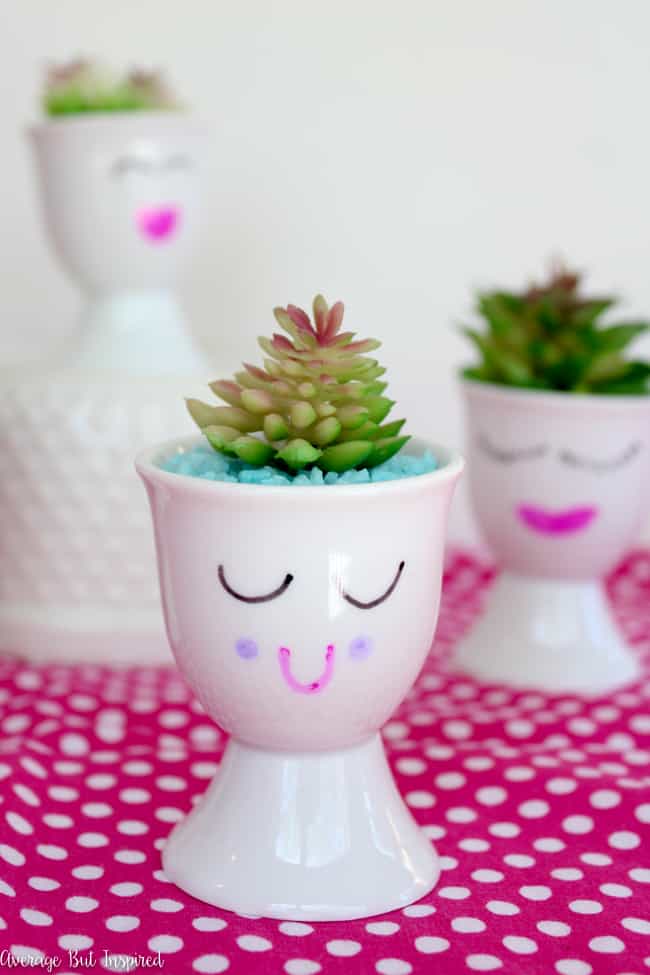 Supplies Needed to Make Egg Cup Planters
Some of these links are affiliate links. To read my full disclosure policy, please click here.
Rubbing alcohol & cotton ball
Mini faux succulents (or you could use real ones if you have a green thumb!)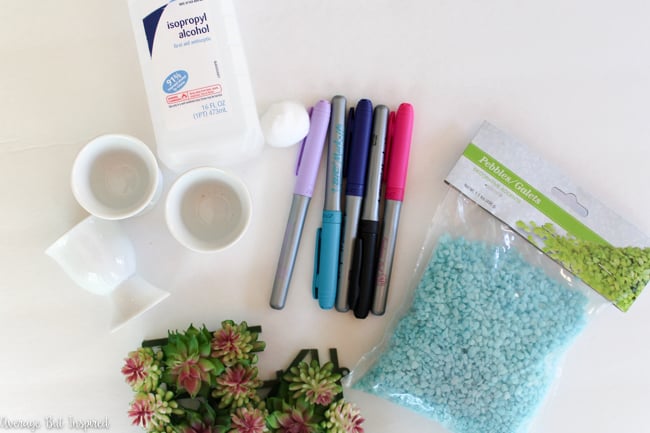 How to Make Egg Cup Planters
Before you get started drawing on your egg cups, make sure to wipe them down with rubbing alcohol! This step is really important because it removes any fingerprints, smudges, or weird residues from the surface, which could prevent your permanent marker from sticking.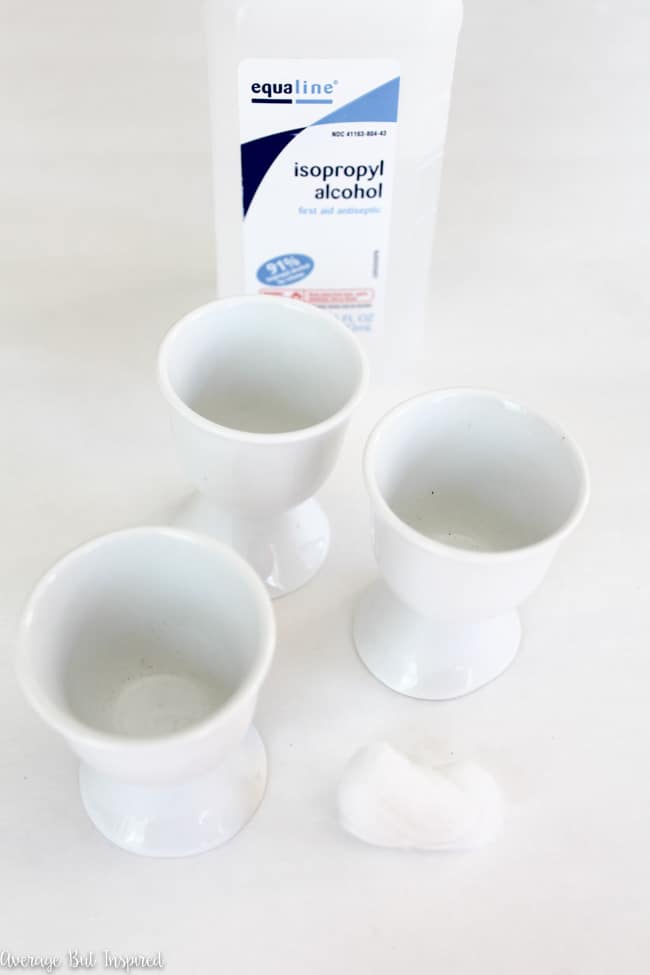 Once the rubbing alcohol has completely dried, make cute little faces on your egg cups! I drew out some ideas on a piece of paper before drawing directly on my egg cups, and this helped me not mess them up.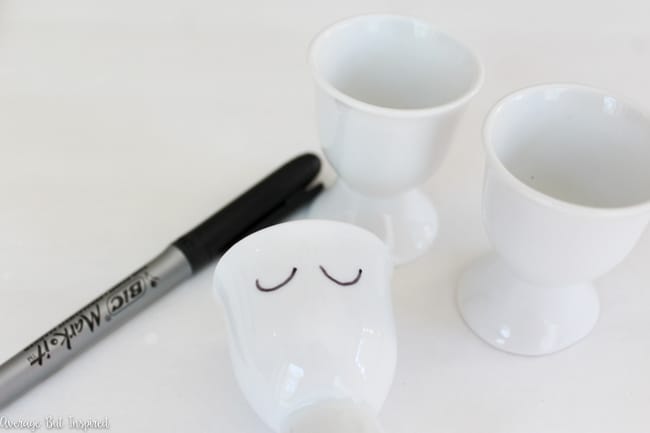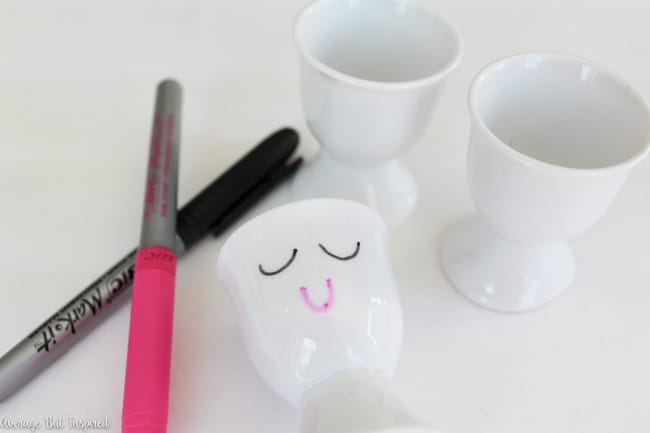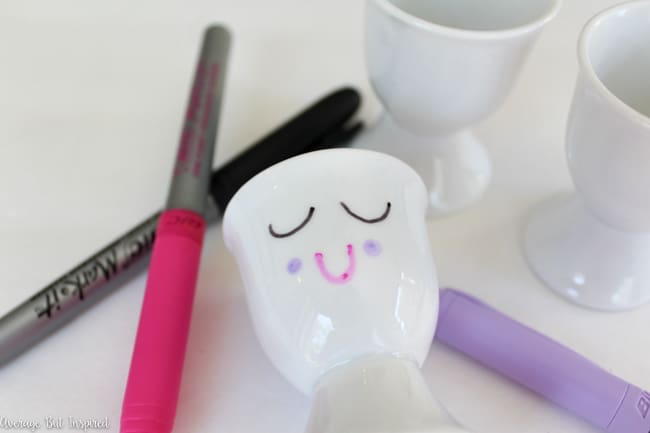 Once the drawings have dried, fill the egg cups with colored pebbles. These pebbles seem like the kind of stuff you might put in a fish tank.
Don't hold me to that though because I only had one fish for a pet and it didn't live very long. My memory of fish tank pebbles may be skewed.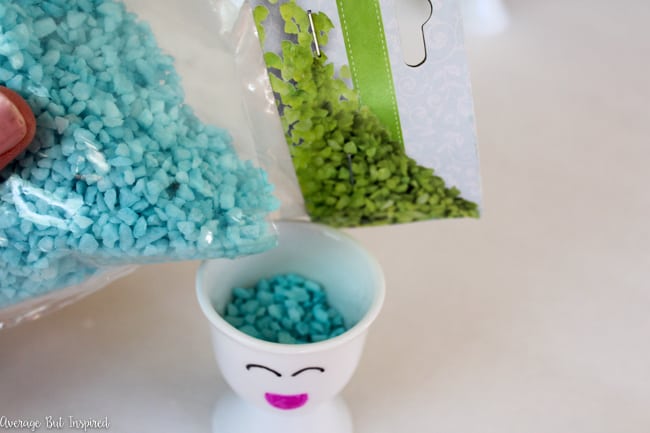 Plop some tiny plants into your egg cup planters and giggle to yourself about how cute these are. (You may also find yourself giggling because you think your egg cup planters have better "hair" than you do.)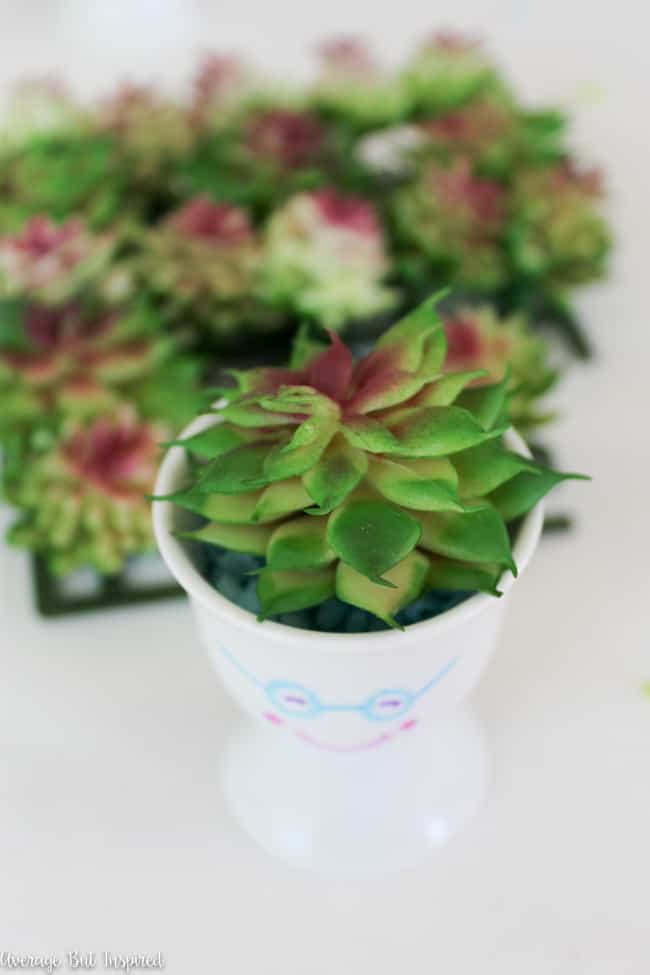 Ten minutes invested and you have an adorable new planter!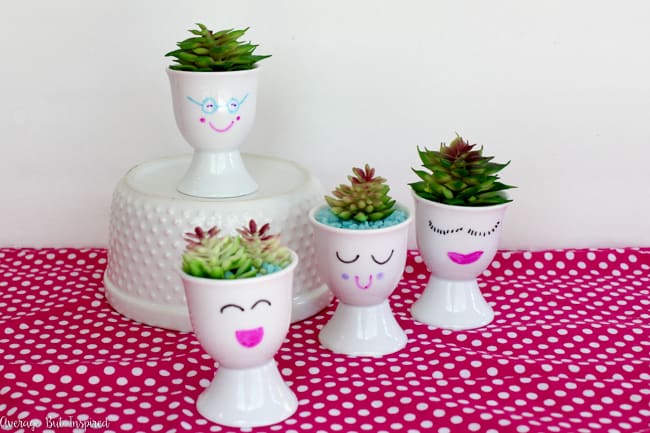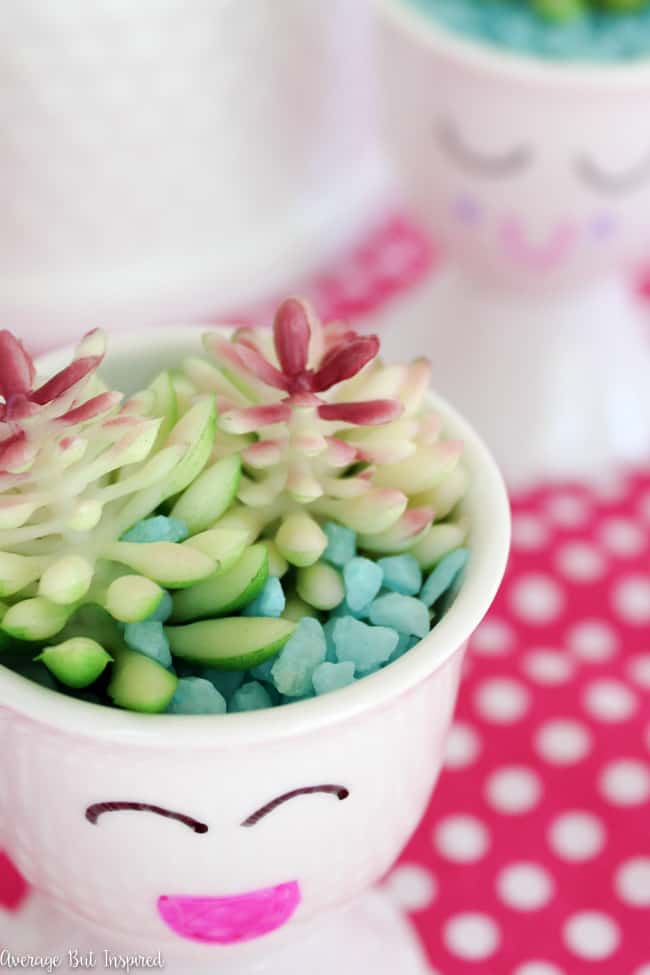 I feel like this guy resembles Harry Potter. What do you think?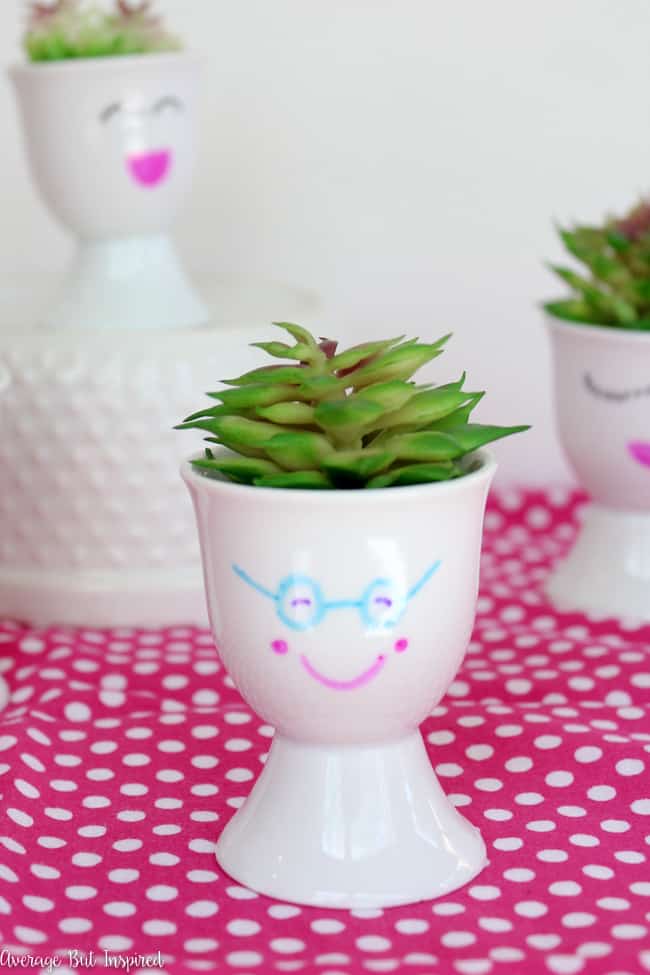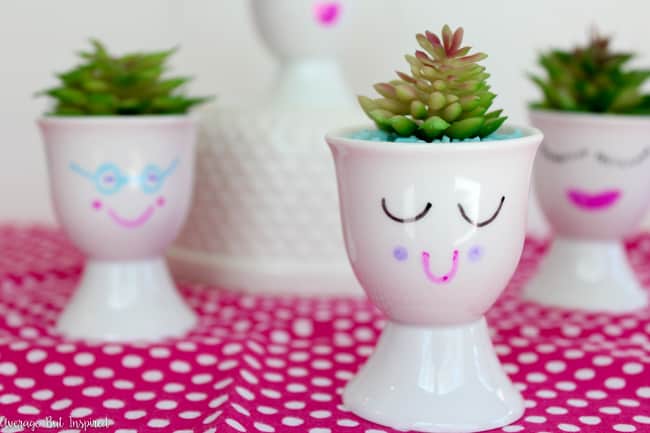 How adorable would these be as place card holders at a party? Since they're small, you could really use them anywhere!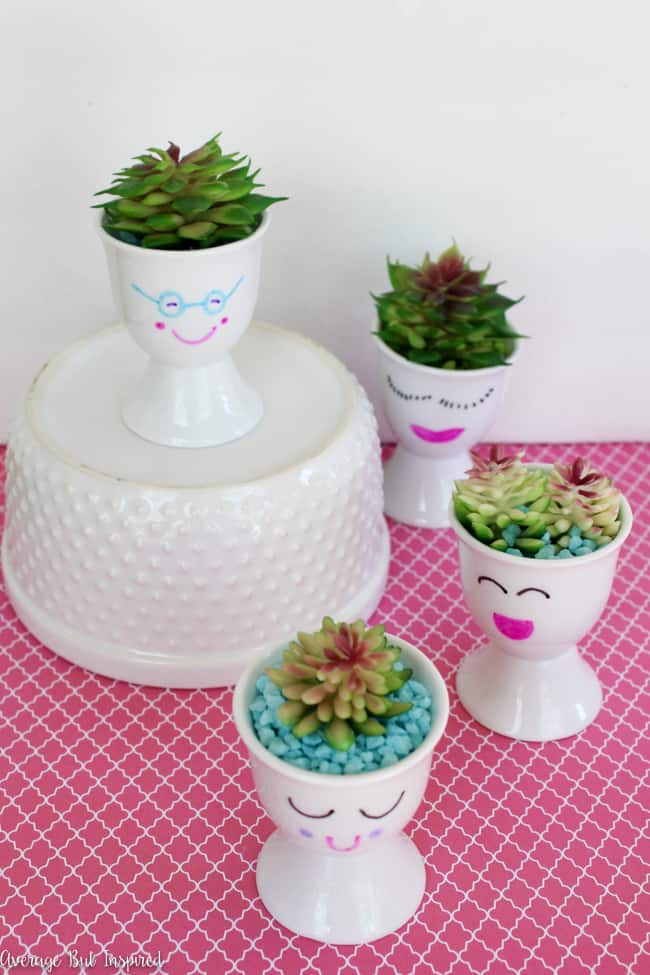 Please help spread the love for these little guys and pin them to Pinterest!