Memorial Day is this weekend, friends! I am shocked. Mainly shocked because my kids are almost finished with school and I'm getting a little nervous about how we're all going to handle so much "together time!" (Don't act like you don't know what I'm talking about!)
Well anyway, because Memorial Day is the unofficial start to summer, I thought it would be fun to join in on a Summer Mantel Decorating Ideas Blog Hop hosted by my friend Amy at My Life From Home.
For my summer mantel, I went with an understated approach.
Instead of using decor pieces that scream summer, I chose to use elements inspired by summertime nature – summery plants, galvanized buckets you find in the garden, and a collection of mismatched glass vases – with my new-to-you $24 clearance mirror as a backdrop.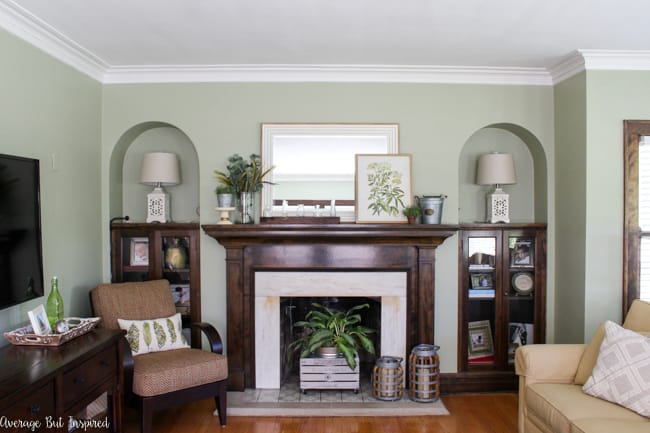 I'll keep this post light on the narration and let the pictures speak for themselves. ("But pictures can't speak, Bre.")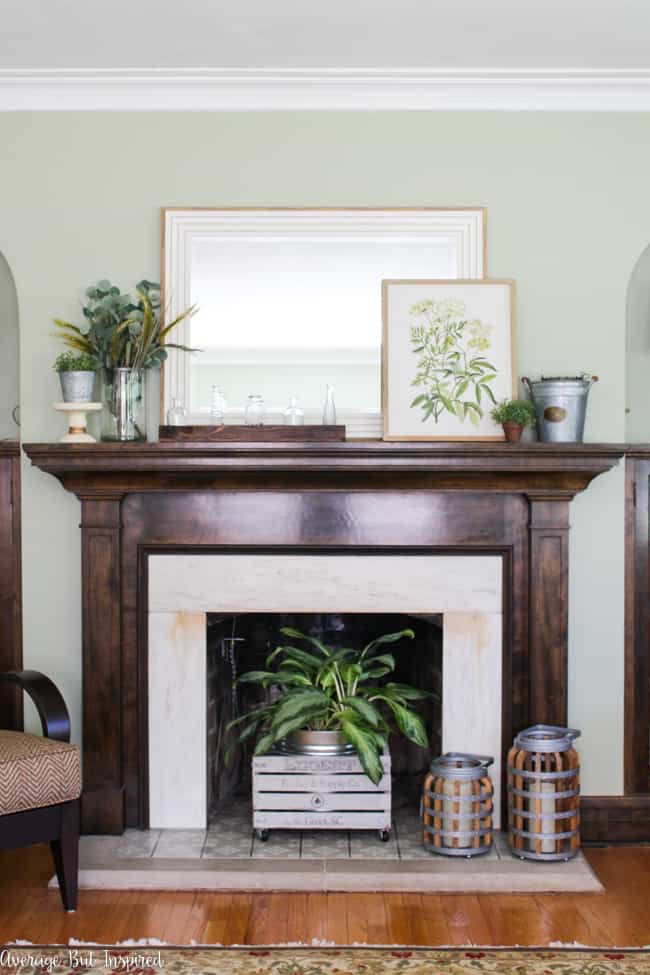 I found this framed print at Hobby Lobby and fell in love the second I saw it.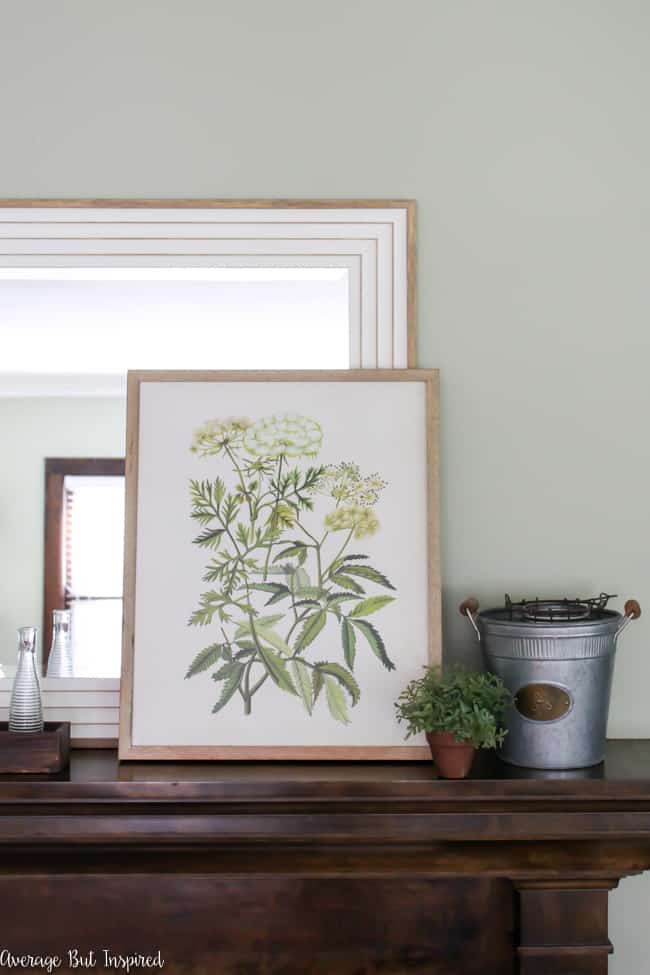 It has a nice vintage look to it, and it set the tone for the whole mantel theme. This was the only thing that I bought for my summer mantel; everything else I already had!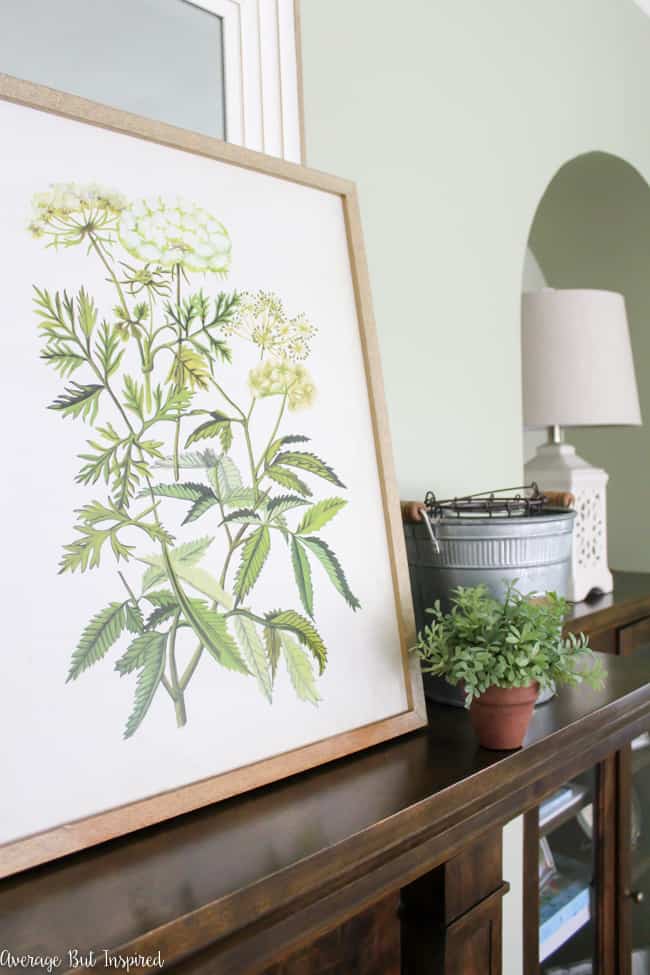 The galvanized buckets were Goodwill finds from a couple of years ago. Total scores!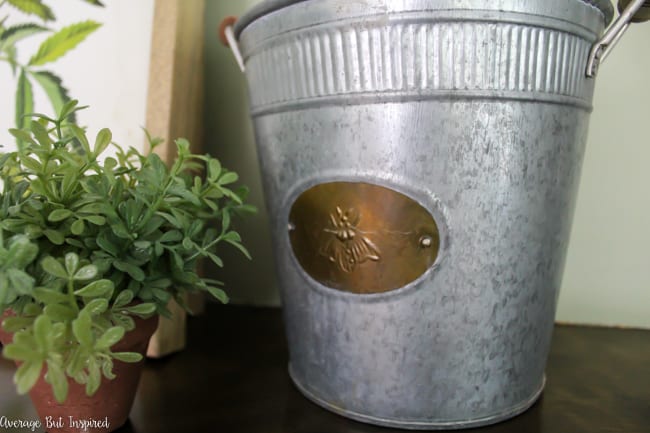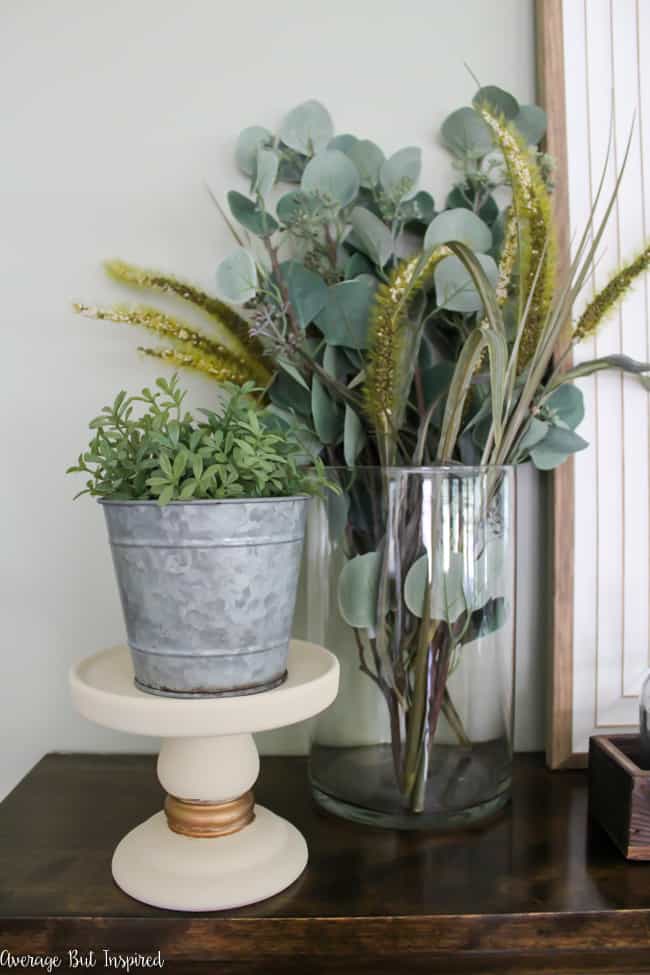 You might remember this wooden box from my Spring Mantel Decorating Ideas post. I kept it up for the summer but swapped out its contents for my collection of small glass vases.
I may add some fresh flowers throughout the season, but for now I like them empty. They're interesting but understated and don't add a lot of weight to the vignette.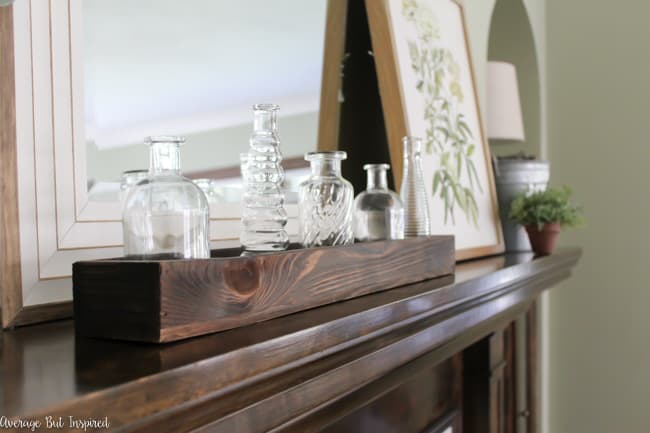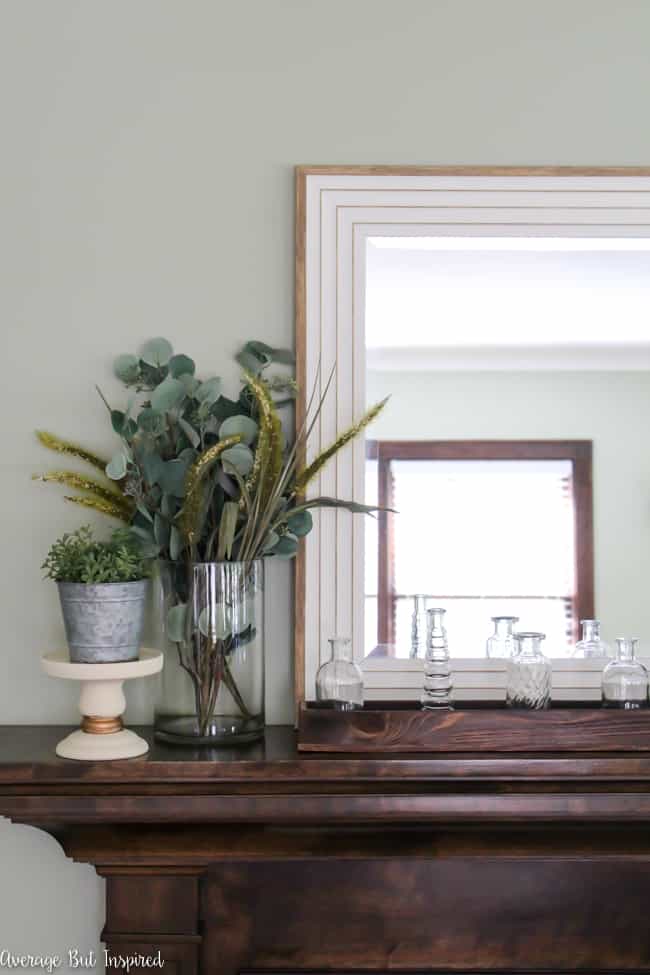 Everything came together so quickly for my summertime mantel, which never happens for me!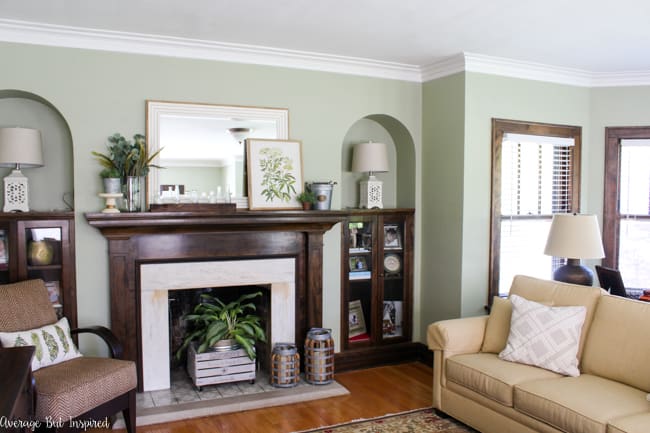 I'm really pleased with how it is updated for the season, but blends with the rest of my living room decor.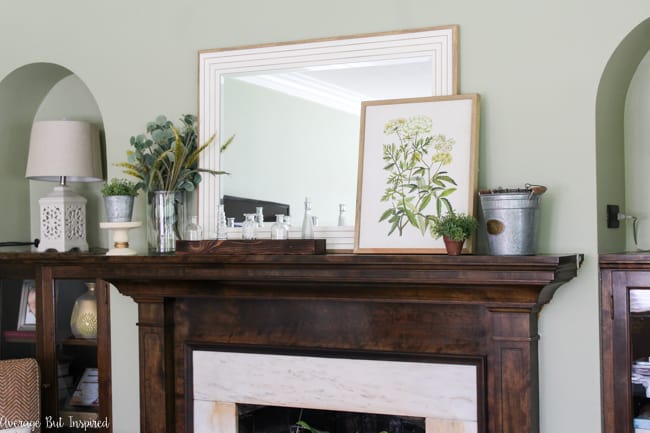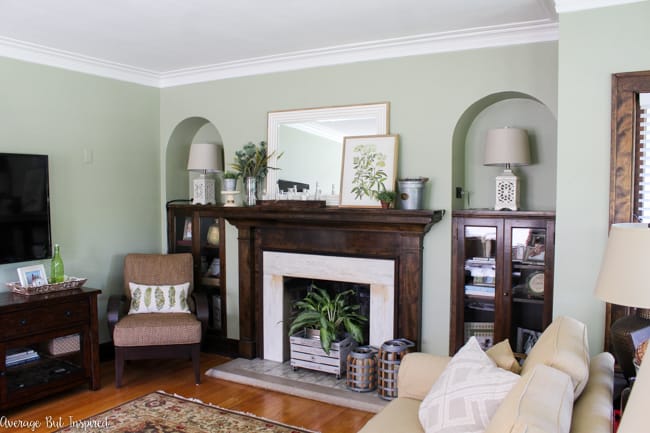 I hope you enjoyed seeing how I transitioned from my spring mantel to summer! By using some of the same basic pieces and updating a few other key items, I have a whole new look!