I know I've said it a million times on here before, but I'm gonna say it again – I LOVE making simple updates to my decor with inexpensive items and supplies.  A few years ago I made a set of chalkboard wall hooks for my front entryway (you can see that post with its embarrassing photography here – wait until you see how much my skills have improved!).  I got tired of the chalkboard look, however, and needed to give it a new look.  I wanted to add French enamel house numbers, but at over $20 a piece, that was too pricey.  So I got to work and made my own Faux French Enamel Number Tags that look pretty close to the real thing!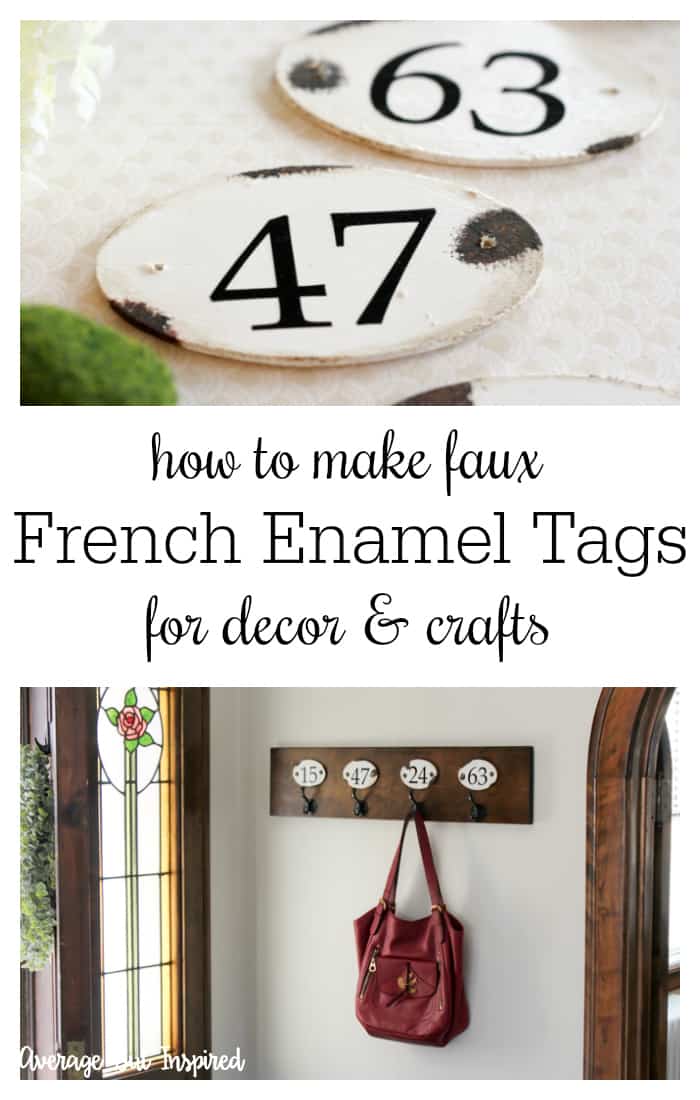 Supplies Needed for Faux French Enamel Number Tags
This post contains affiliate links.  To read my full disclosure policy, please click here.
How to Make Faux French Enamel Number Tags
Start by painting the oval wood cutouts white.  Regular acrylic paint does the trick for this step.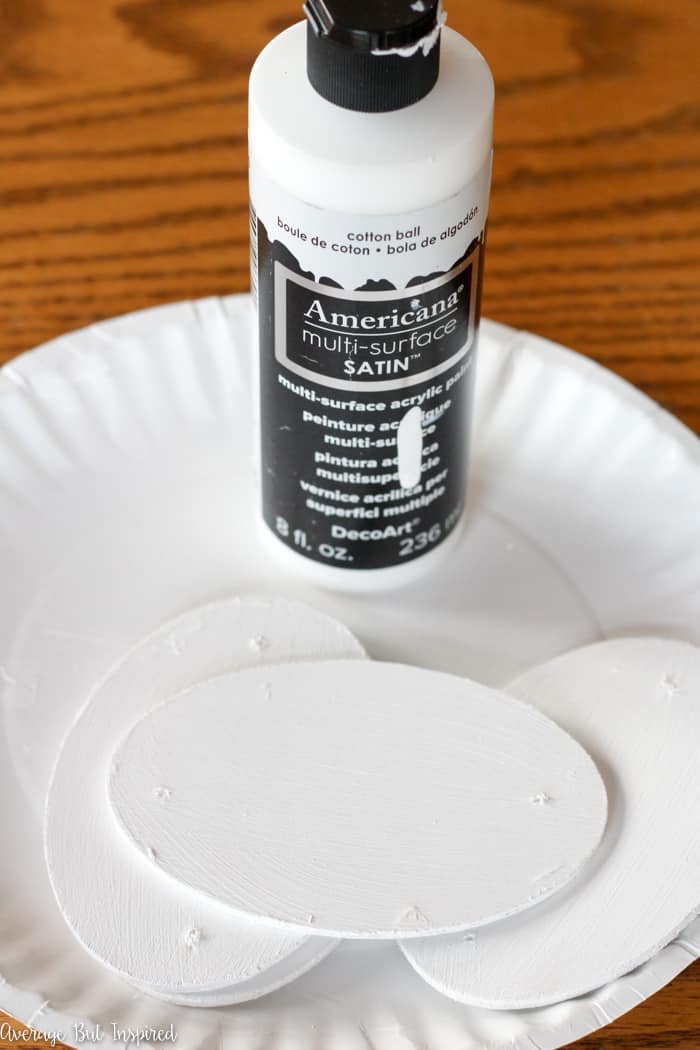 Once dry, place your number stickers onto the ovals or stencil your numbers onto them.  I cut out numbers with my Silhouette Portrait but you absolutely do not need a vinyl cutting machine for this project!  Regular black number stickers or stencils and paint will work perfectly!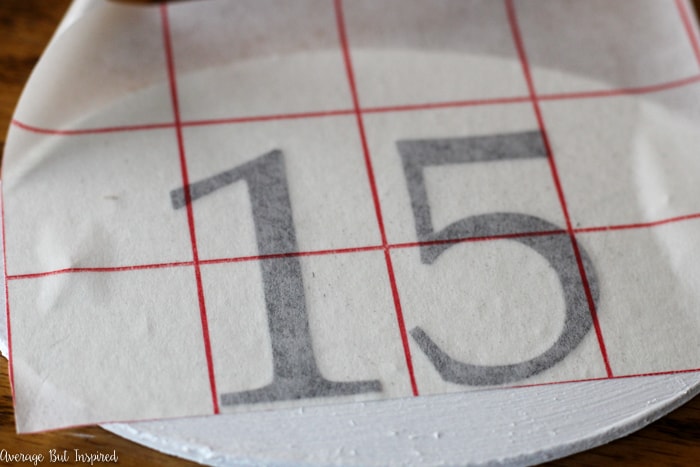 Once all of the numbers are in place and/or dry, cover everything with a coat of Mod Podge in glossy finish.  This is meant to give the ovals a glossy look like enamel.  You don't want them to be dull or they will look less realistic.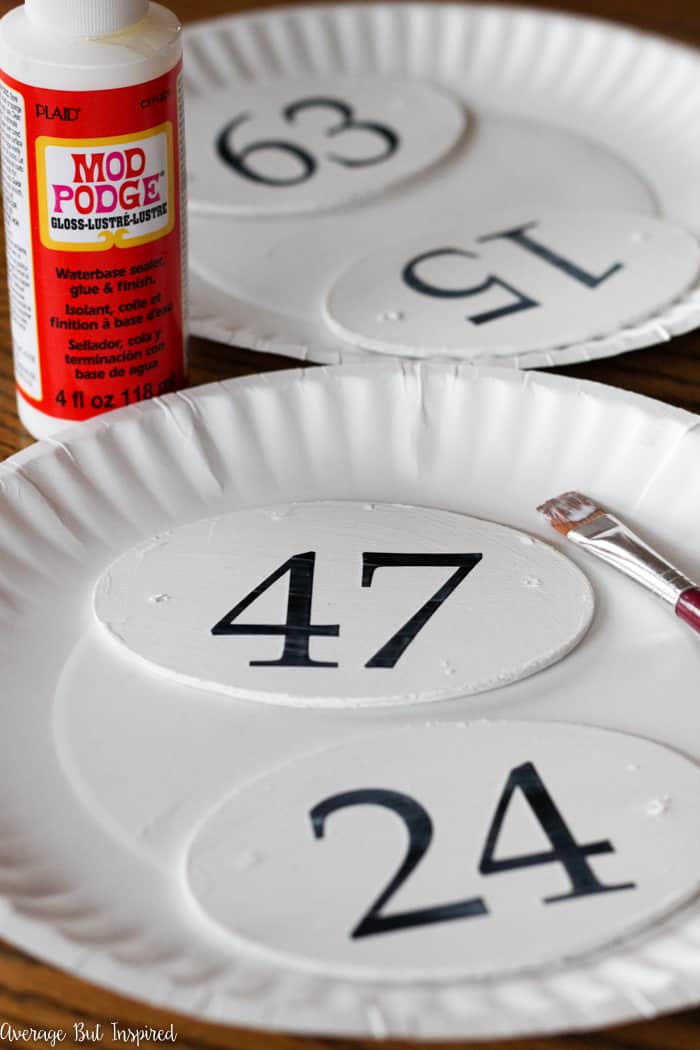 After they've dried, apply brown wax in strategic areas (like around the outside edges of the ovals), to help give the faux enamel number tags an aged look (you can see it on No. 47 in the below photo).  I used this type of brown wax, which is what I use on furniture projects and had available. If you don't use brown wax regularly, buy a less expensive brand of wax like this!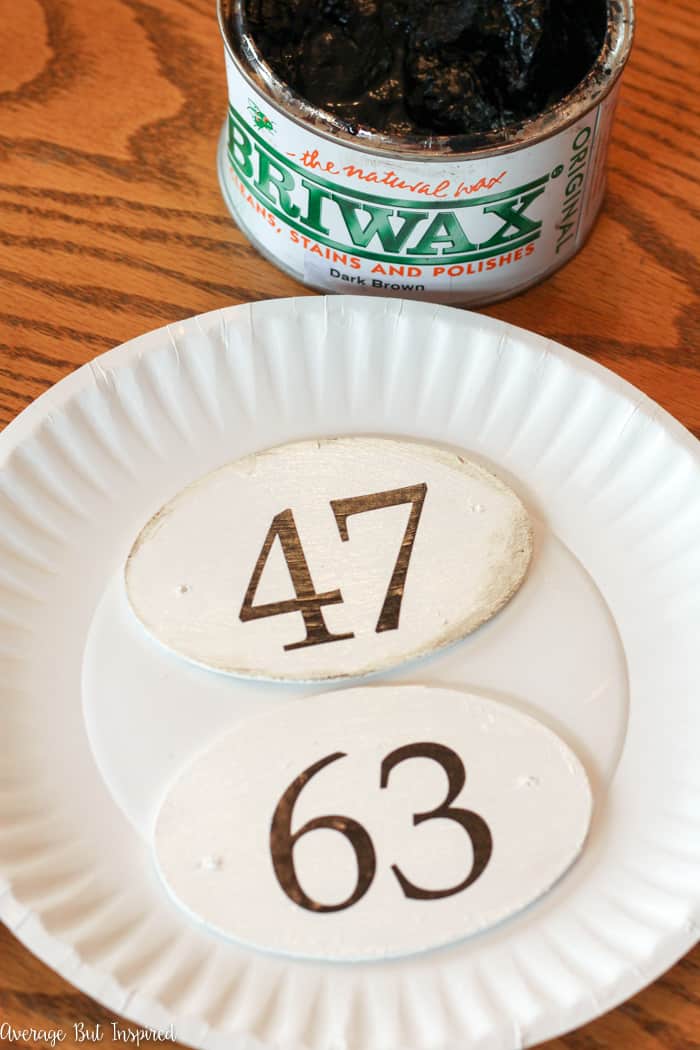 The brown wax will dry quickly, and then you can add some faux rust to the enamel tags with paint!  I got a little carried away with my "rust" and wish I wouldn't have put so much on.  I'd recommend applying the paint very sparingly and in small areas to see how you like the look.  You can always add more, but you can't always take it away!  All you do is dab a thick coat of black paint with a stencil brush, then a thick coat of brown paint over that, and then a little (but thick) dab of orange paint to create a bumpy rust look!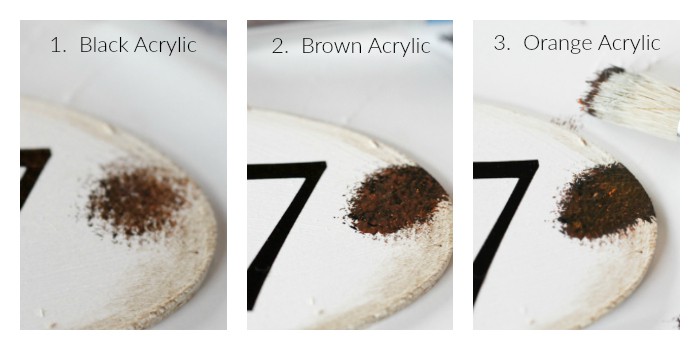 After all of that, you're ready to drill holes in the Faux French Enamel Number Tags and use them!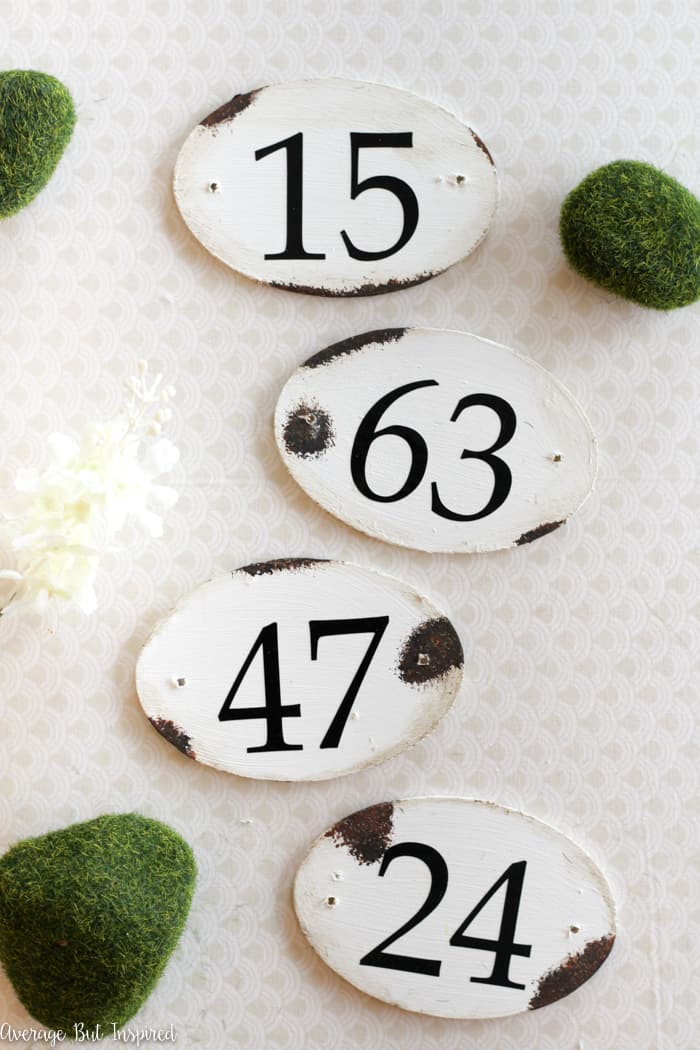 You can fasten them to wood like I did, tie them to baskets with twine, use them as house numbers – whatever!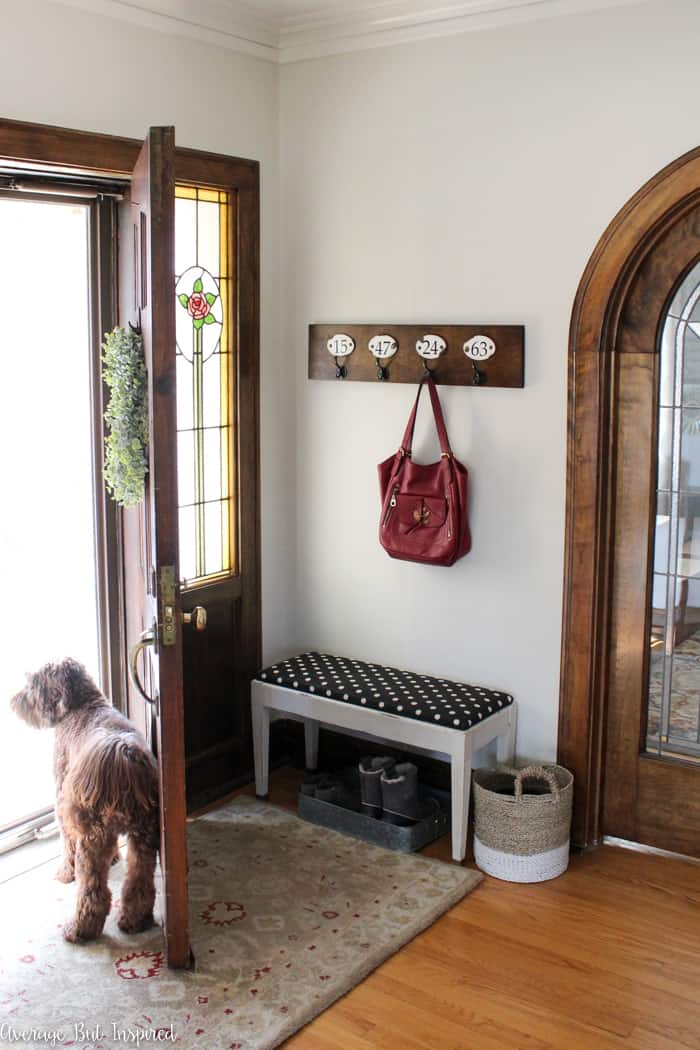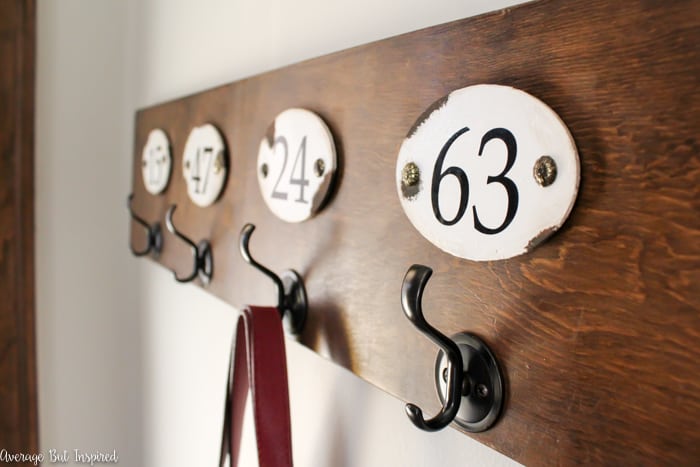 There are so many uses for them, but I do love them on my entryway hooks!  And I love that they cost hardly anything to make.  

How would you use Faux French Enamel Number Tags in your decor?
-Bre