This post is part of a social shopper marketing insight campaign with Pollinate Media Group® and The J.M. Smucker Company, but all my opinions are my own. #pmedia #1850Coffee #1850CoffeeatMeijer  http://my-disclosur.es/OBsstV
Every day I hop on the hamster wheel of life and grind out tasks for my job, my blog, and of course, my family!  Being pulled in so many directions all the time can be draining to say the least.  (I know you know what I'm talking about!)  That's why I take ten minutes at the beginning of every day (before the kids get up), to drink a cup of coffee, enjoy the quiet, and think about what that day holds.
Folgers coffee has always been in my morning mug, but their new premium coffee, 1850 Brand Coffee, is my now filling my cup.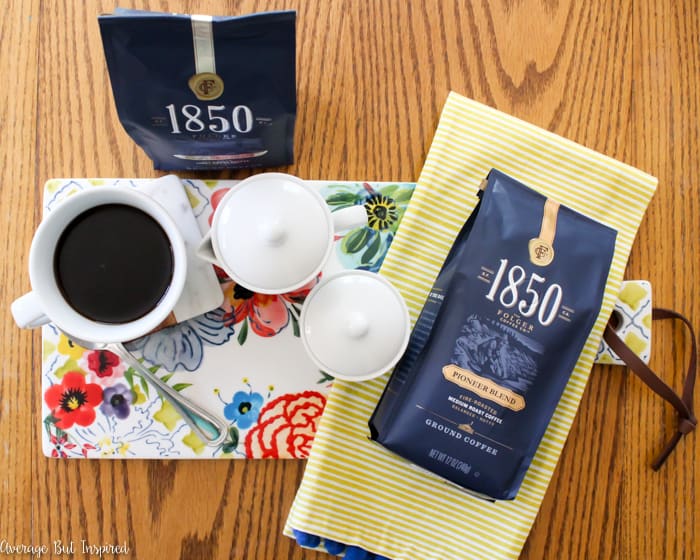 The 1850 Brand Coffee beans are fire-roasted and ground to bring out rich taste and aroma, and their unique blends deliver bold, yet smooth, taste.  I feel like I'm enjoying a coffee from a nice coffee shop every morning (minus any bitter taste)!  
Starting my day on a positive note is essential to my productivity, and that's why I value my morning coffee time so much! Drinking my 1850 Brand Coffee from a mug as bold as my drink's flavor profile is also a favorite way to get excited about the day.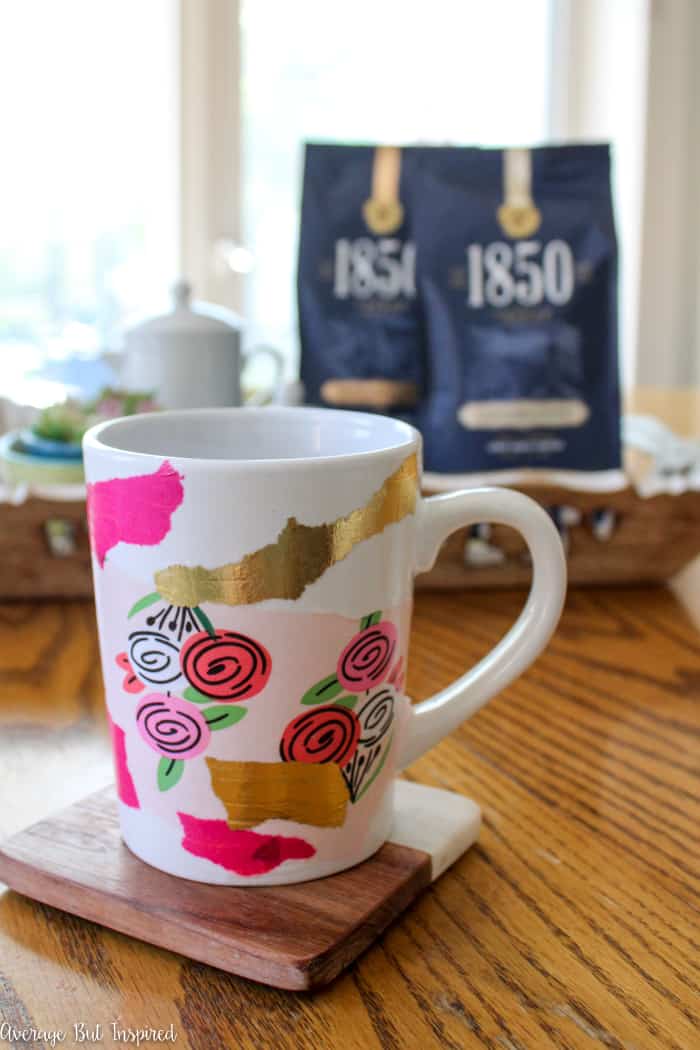 And guess what? This bold mug is the easiest thing to make!  Let me show you how. . . .
First, you'll need to gather the following supplies:
Plain mug (you can buy them at the dollar store!)
Tissue paper
Dishwasher-safe Mod Podge
Paintbrush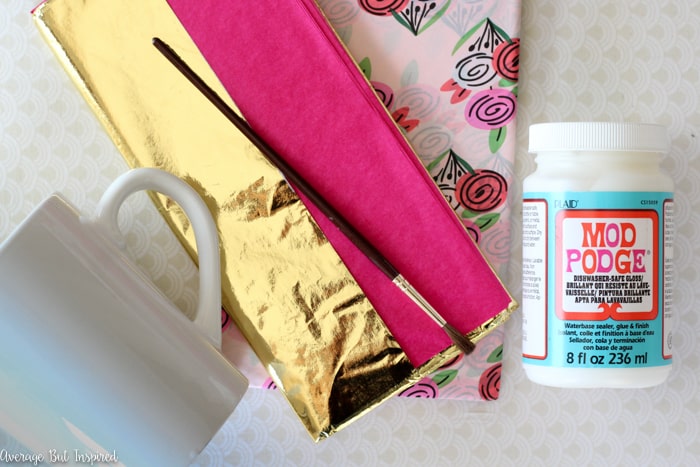 Begin by ripping pieces of tissue paper into sizes that will fit on the mug.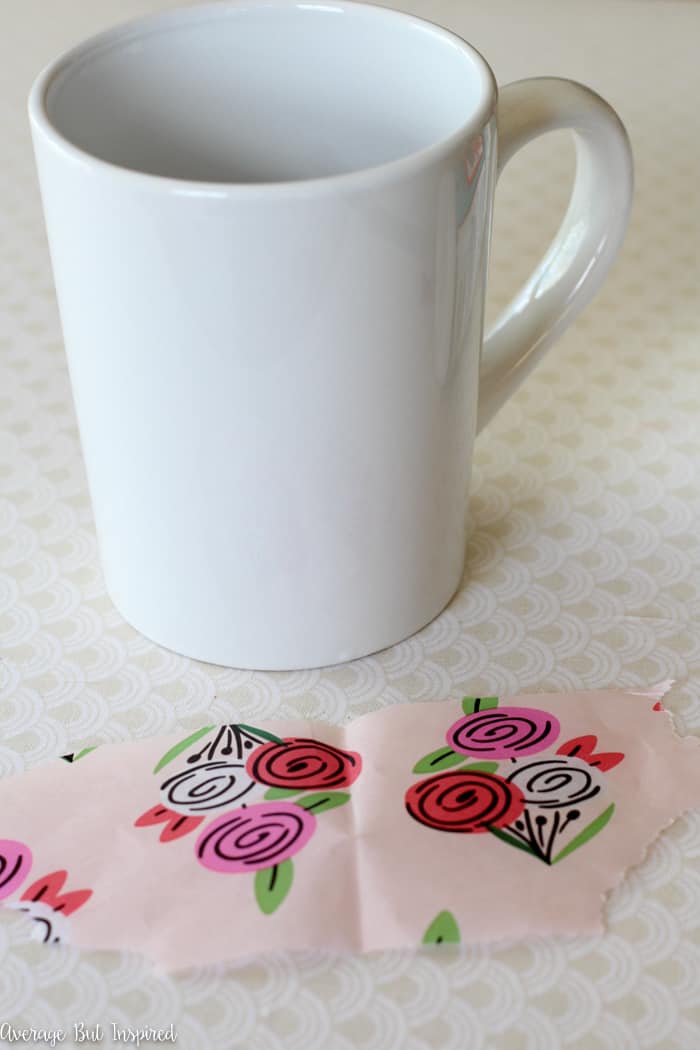 Paint a thin, light coat of Mod Podge onto the back of a piece of tissue paper and press the tissue paper onto the mug.  Carefully smooth any wrinkles, taking care not to rip the tissue paper.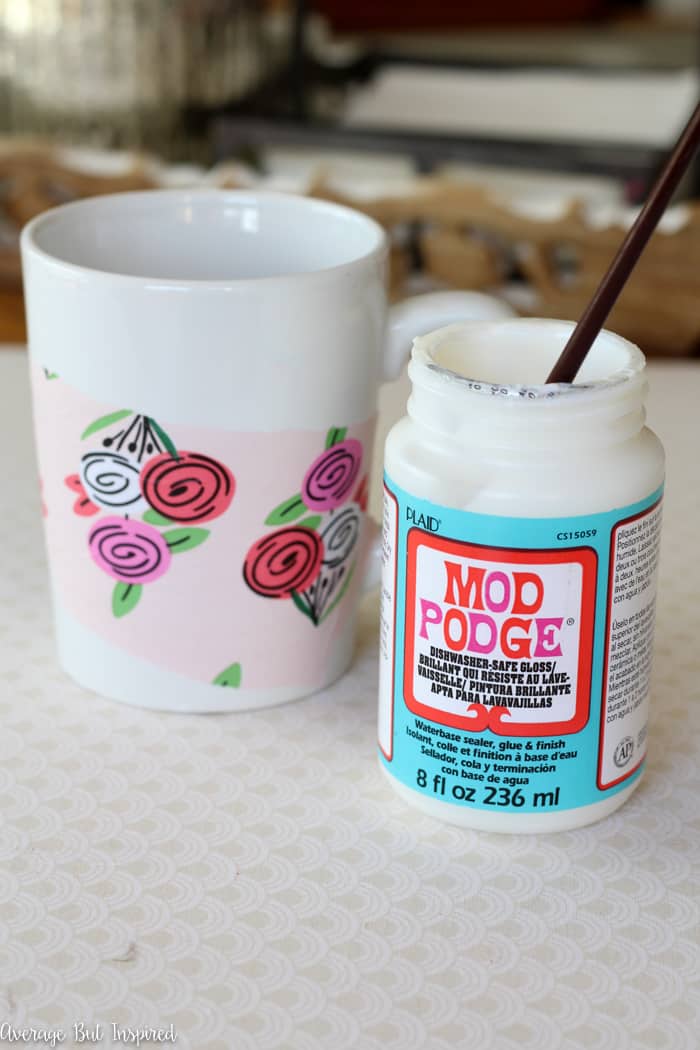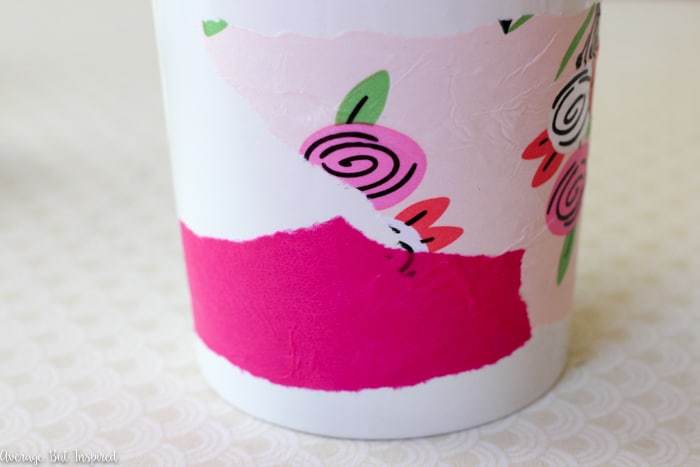 Once the mug is covered in tissue paper, let it dry for at least 20 minutes.  When the Mod Podge feels dry, cover all of the tissue paper with a coat of Mod Podge.  Let it dry and repeat this process at least one more time.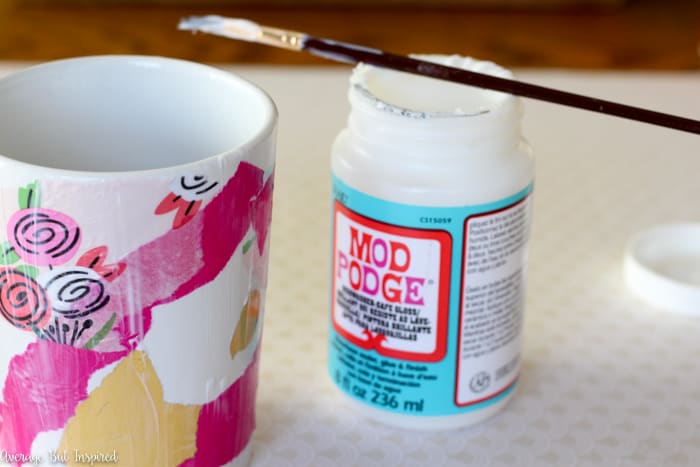 Before putting your tissue paper mug through the dishwasher, make sure to read the Mod Podge instructions about curing!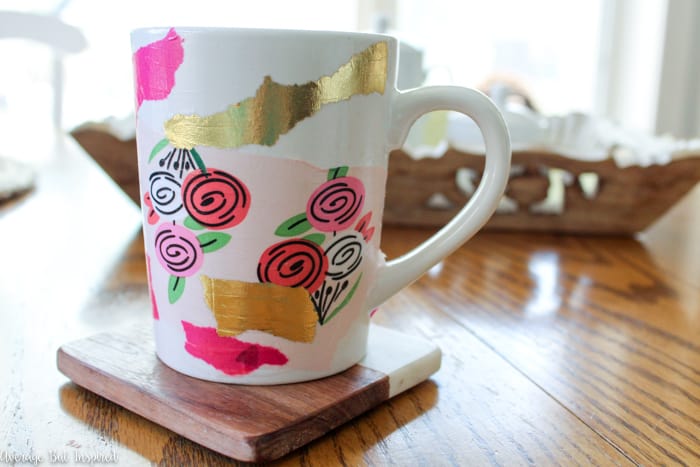 Would you believe that you can make such adorable coffee mugs with tissue paper?  Make a bunch and pair them with packages of 1850 Brand Coffee for a darling gift that any coffee drinker would love!  Or make one for yourself and enjoy your daily coffee in a colorful and happy mug!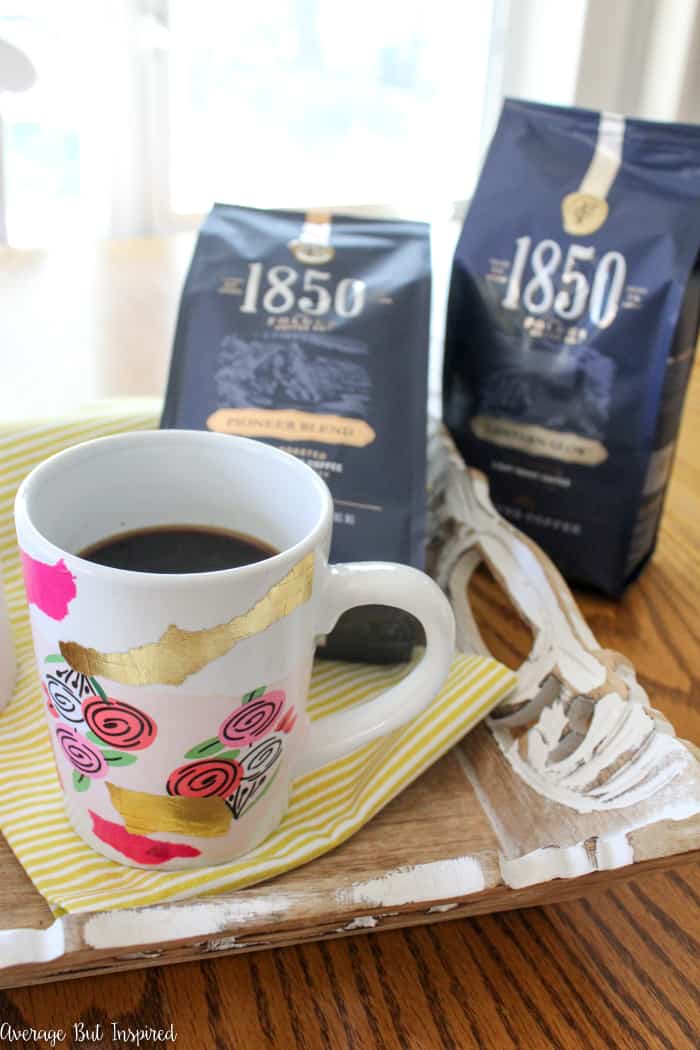 1850 Brand Coffee is available in four signature ground coffee blends or K-Cups, and will also be available in three ready to drink flavors!  And BONUS for those of you with a Meijer in the area: visit Meijer from 5/6 – 6/2 and take $1 off any 1850 Brand Coffee Product with the mPerk digital coupon (while supplies last)!
Remember that to live a bold life, you must first make a bold choice.  Back in 1850, J.A. Folger started something innovative to help the prospectors as they sought their fortunes, and today, there's still no better way to hustle than by starting your day with a bold-yet-smooth cup of coffee.  Let 1850 Brand Coffee in a DIY Tissue Paper Mug fuel your original ideas, daily commitments, and new endeavors.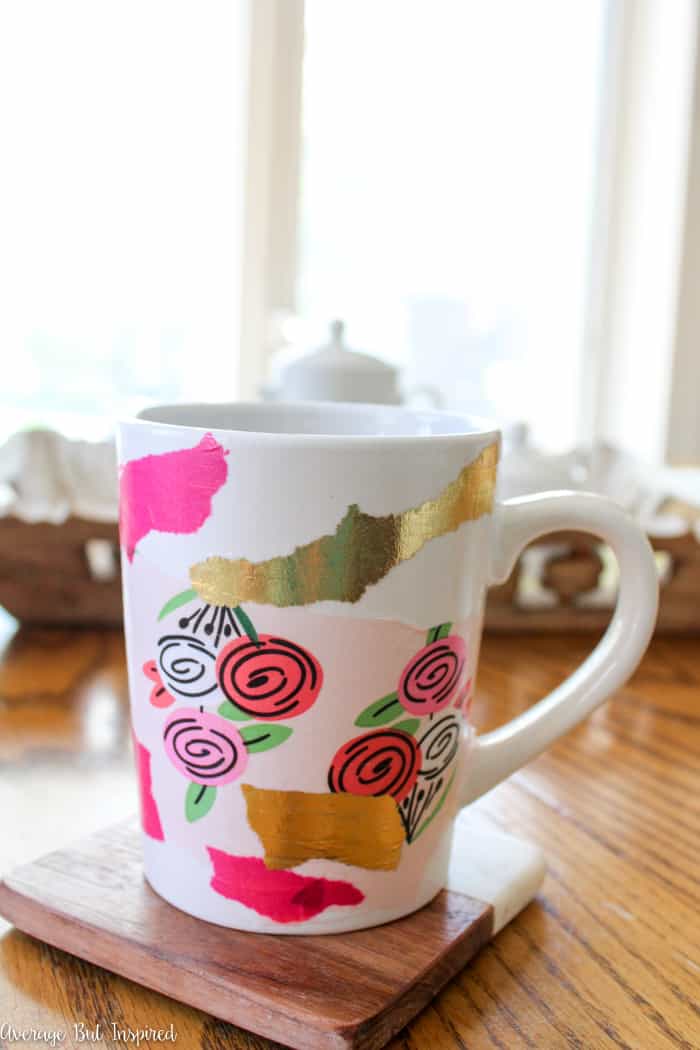 If you agree, I'd love for you to save this image to Pinterest to help others find it!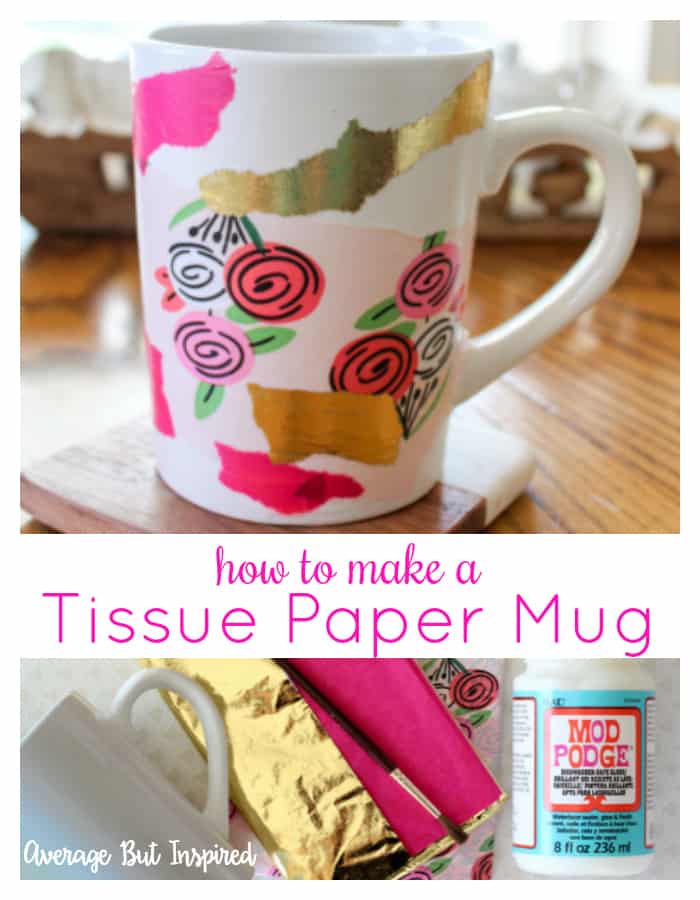 This DIY tissue paper coffee mug makes a great DIY gift for the holidays!  If you're looking for other great DIY gift ideas, check out this post with 15 DIY Holiday Gifts Under $10!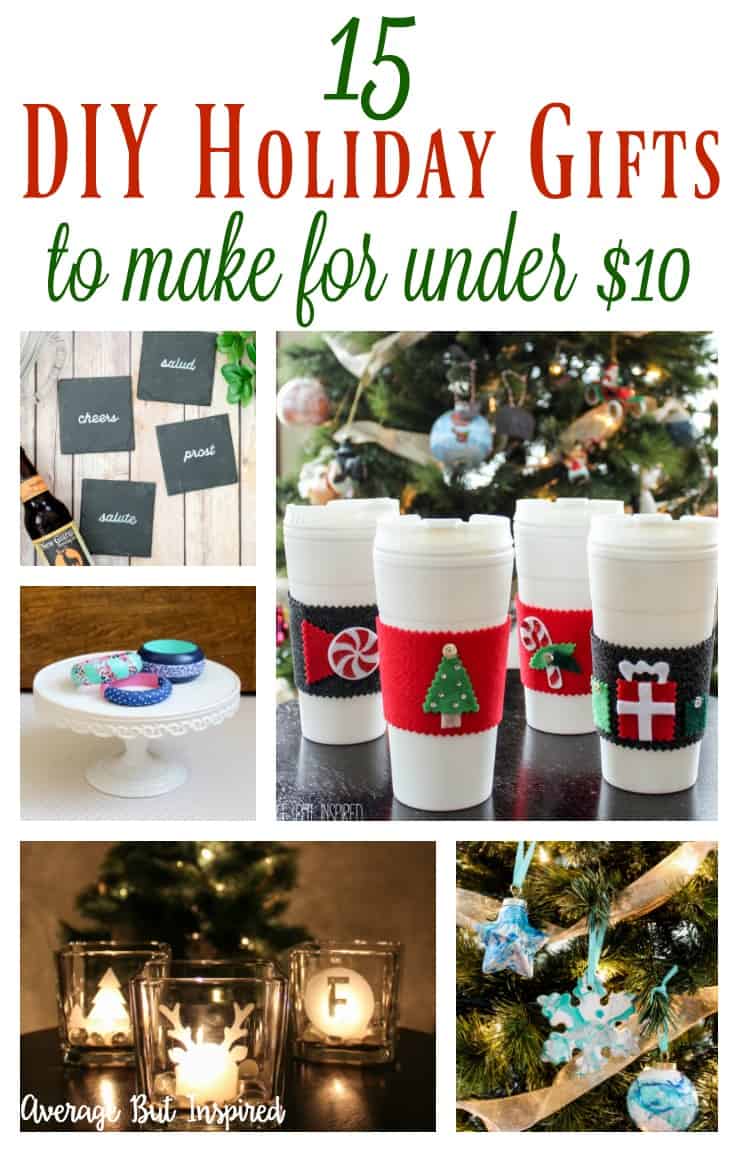 -Bre