It's been almost ten years since we purchased our 1920's home, and during this time I dreamed of renovating our upstairs hall bathroom into something, well, nicer. The bright yellow painted tile (whyyyy did someone paint it this color?), cracked floor tile, cracked plaster, and cramped space combined to make this bathroom my least favorite spot in our house. I never even painted the walls because I disliked it so much.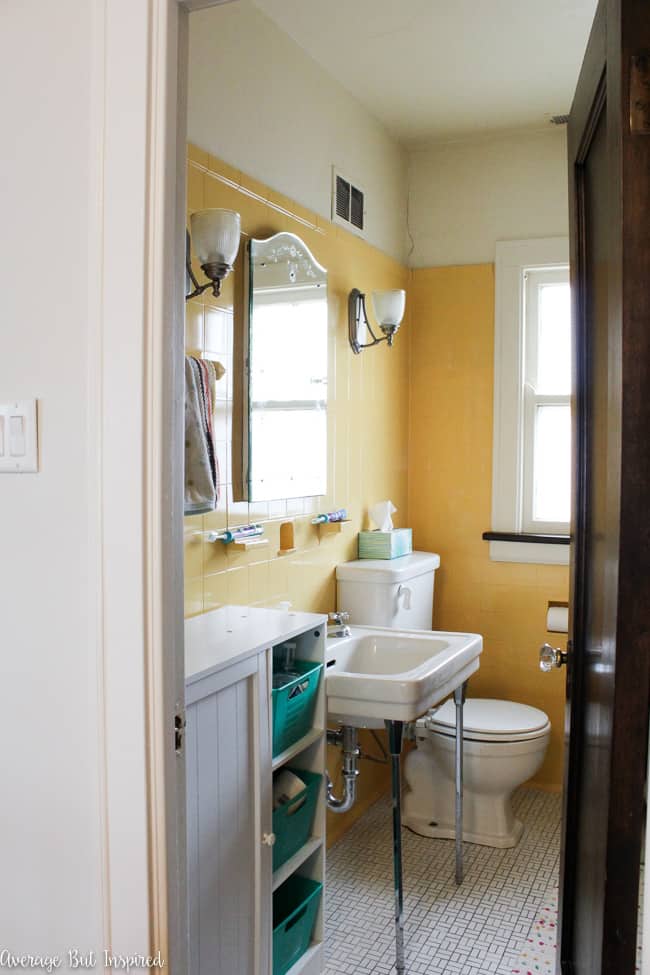 For years I dutifully knelt at the tub, bathing my babies . . .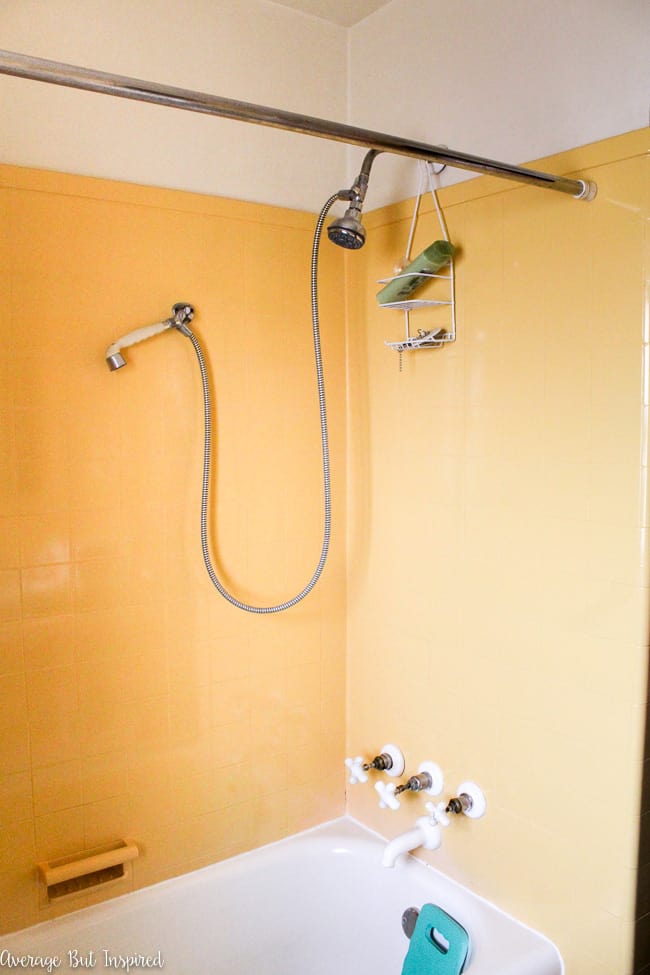 helped brush teeth at the sink with marred console legs . . .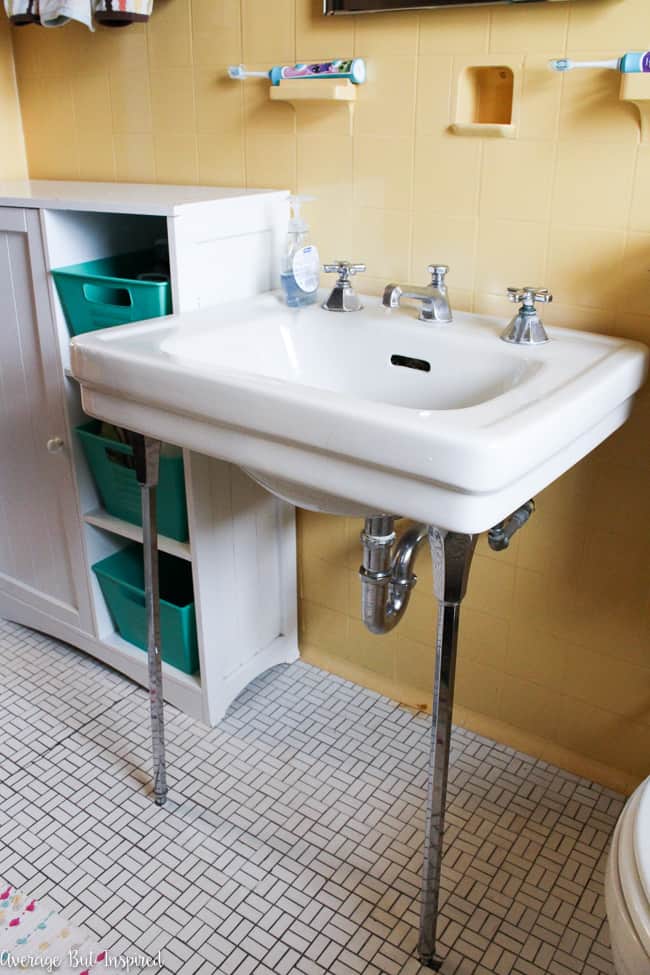 and potty trained at the toilet with a wall-mounted tank.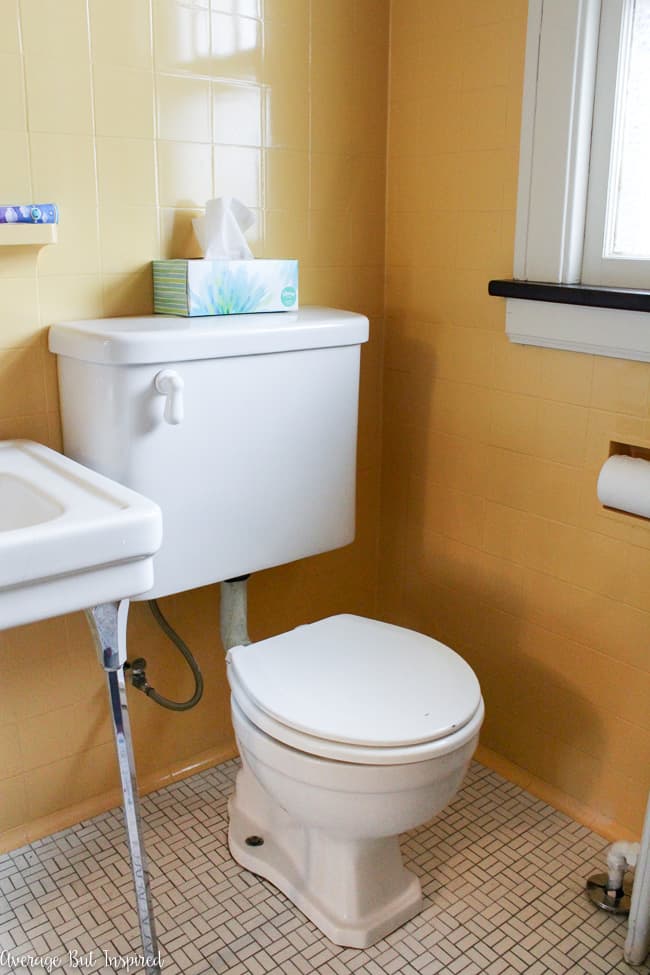 I did my best to overlook the poor aesthetics over the years, but in addition to the cracks and plethora of yellow tile, the plumbing started failing in here. Multiple plumbers told us we should plan to remodel "soon" (meaning, before we were forced to do so in a state of emergency).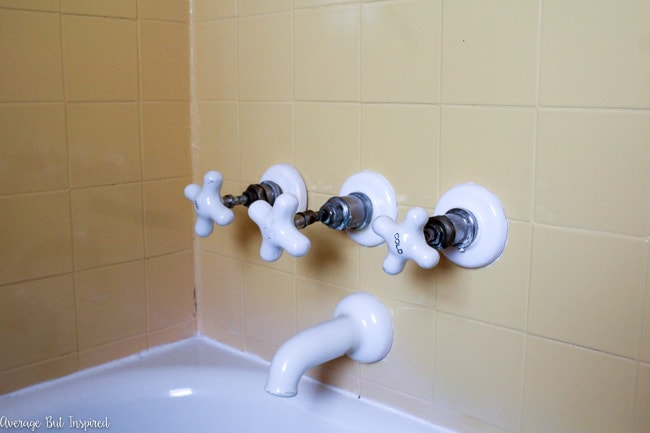 So we started planning, and saving, and planning some more. And we decided that the time was right to say goodbye to our vintage yellow bathroom. We got our plans, got our permits, got to work (well, got to work picking finishes. We hired a contractor to do all the hard stuff!).
Being the "old home meets modern living" lover that I am, however, the plan for the new bathroom had it looking very similar to this bathroom – just updated for 2019 – with important items being salvaged and re-used (hint hint: this 1927 date stamped mirror will probably look familiar).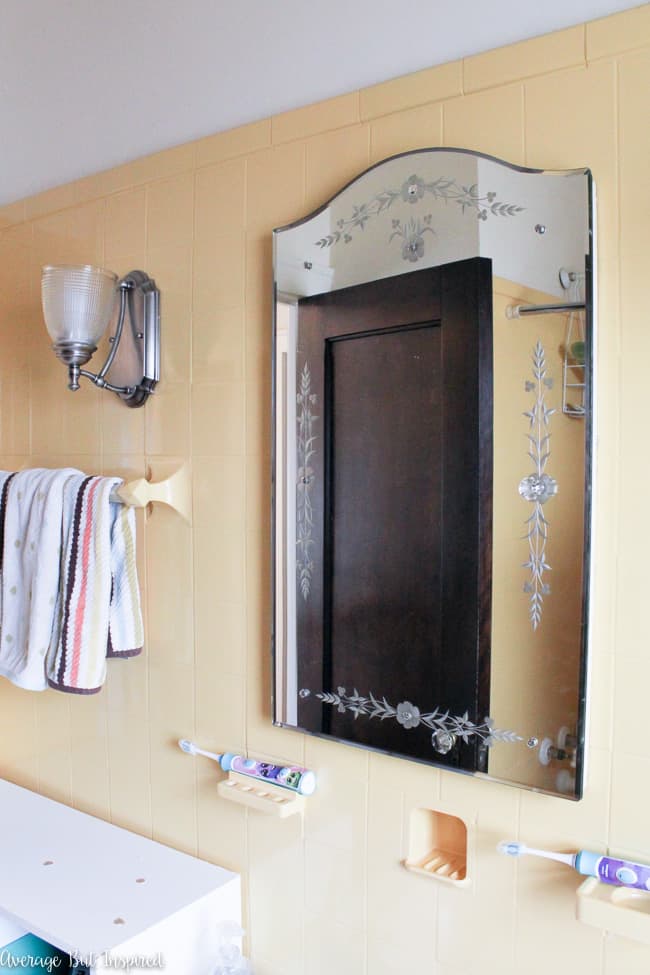 But, before we said goodbye to our 1920's yellow bathroom, we had a little fun. We pulled out the Sharpies and let the kids write all over the walls. They were beside themselves. If you ever do a gut renovation on a bathroom, I highly recommend that you give your kids a Sharpie and let them go to town.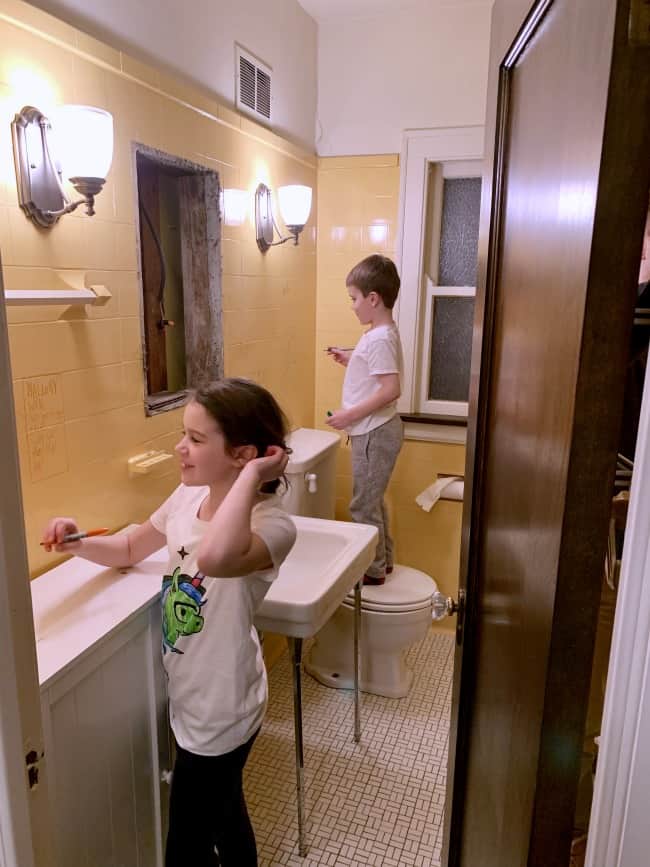 Their joy over writing on the walls made our last night with the yellow bathroom bittersweet. Lots of memories with little kiddos in this space, but hopefully the new hall bathroom will serve us better (and look much better)!
I cannot wait to show you the fully remodeled bathroom!
-Bre