Since the beginning of March, my dining room has been filled with products for our bathroom renovations – a total mess! Because those are wrapping up now, the dining room is clearing out and it needed a little love (and a lot less dust). So, I grabbed $11 worth of greenery and foliage from Trader Joe's and made a beautiful centerpiece for my dining room table.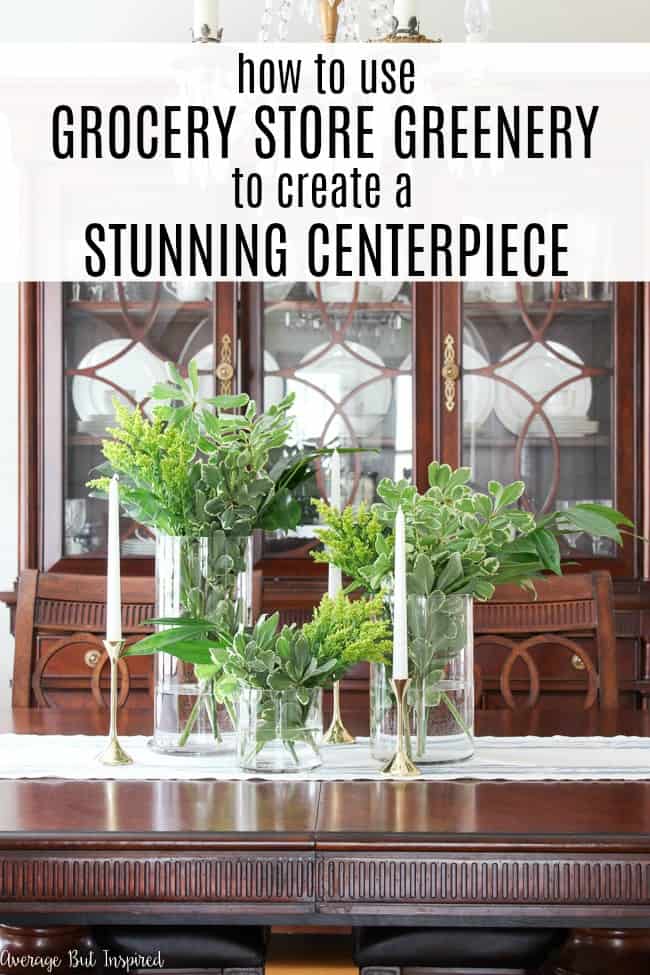 This greenery centerpiece is so lush and full of life, and because it isn't filled with flowers, it's going to last a L-O-N-G time!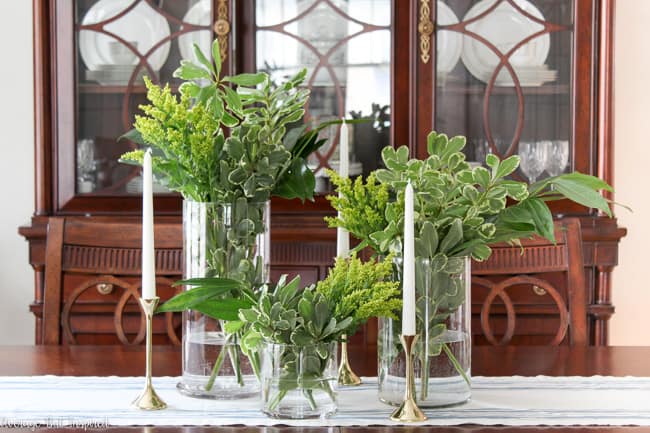 I also added some thrifted brass candlesticks to my greenery arrangement, and I just love how this came together.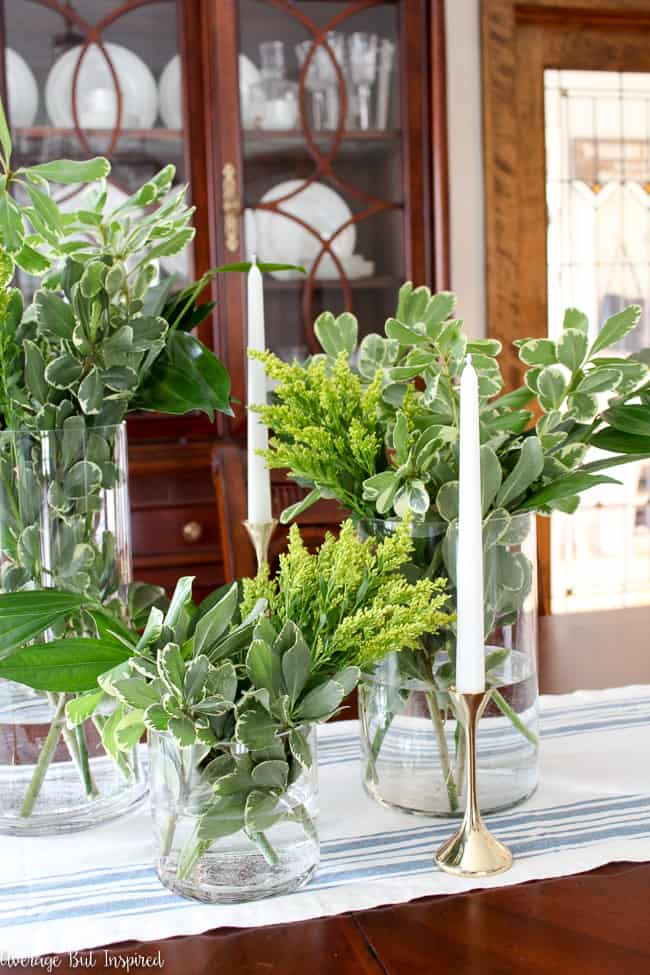 Plus, with a special trick, I know these green stems will look amazing for weeks. The $11 I spent will go a long way in these upcycled florist vases.
Watch the video I made to see the trick for making your flowers and greenery last longer and to see just how I put this centerpiece together!
Watch the Video Tutorial of How to Create a Grocery Store Greenery Centerpiece Here!
I bet you won't look at those $2 floral fillers in the grocery store flower aisle the same way again! Put some in your cart during your next trip and whip up a long-lasting arrangement for yourself. Having some greenery and life in your house will make you so happy!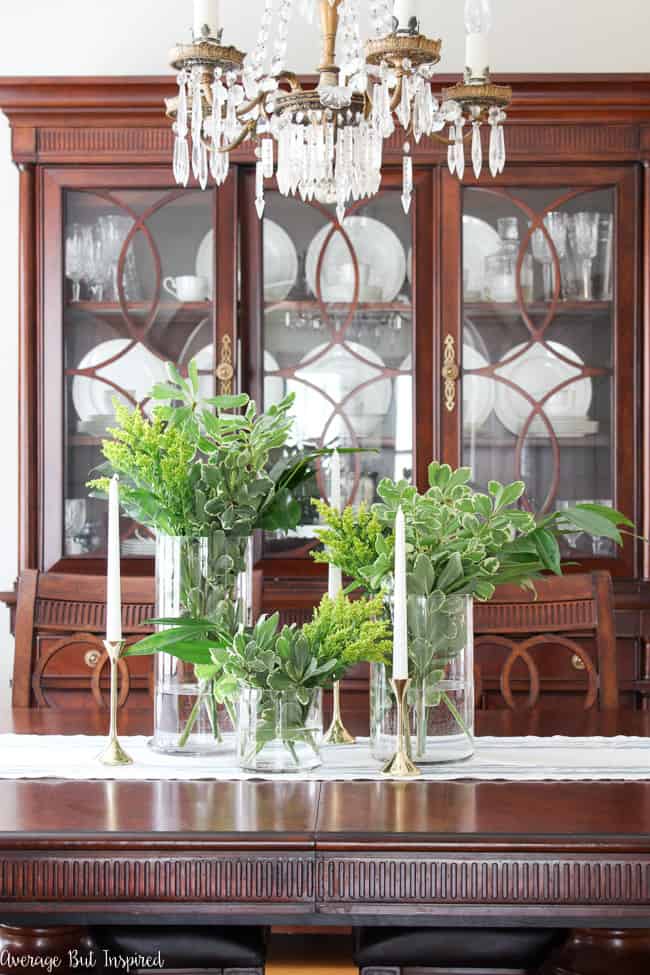 P.S. If you enjoyed this video tutorial, consider subscribing to my YouTube channel! I finally decided to commit to it and make videos on a regular basis – including for projects I won't be posting here. I'd love to see you over there!
-Bre