I absolutely love painting furniture, but now that I have enough furniture to fill my own house, I don't paint as often as I'd like. When I spot a great piece at a bargain price, however, I can't pass it up. That's what happened with this small secretary desk that I got for $25 on a local resale site.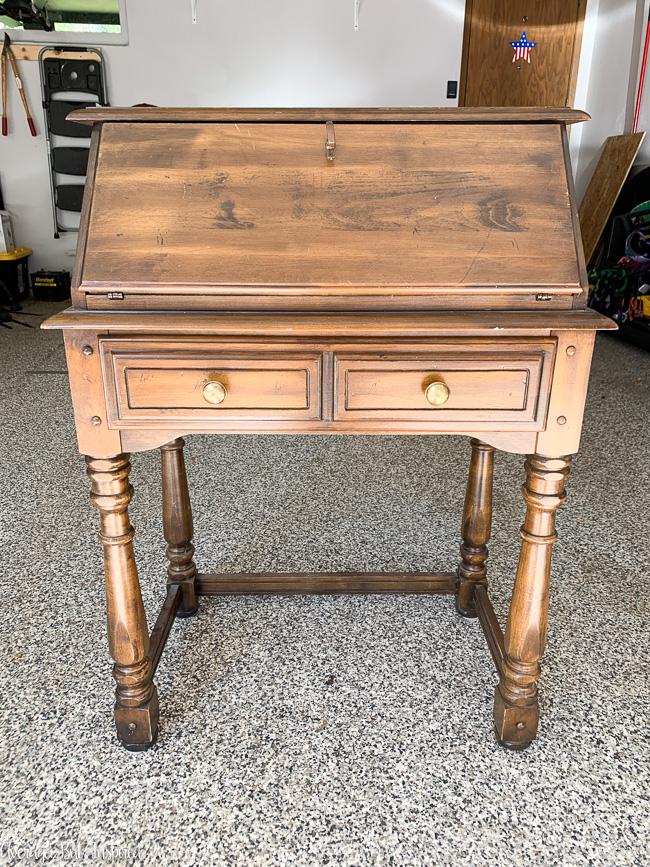 With so many people working from home now, I knew this small-scale desk would be the perfect piece to fix up and re-sell!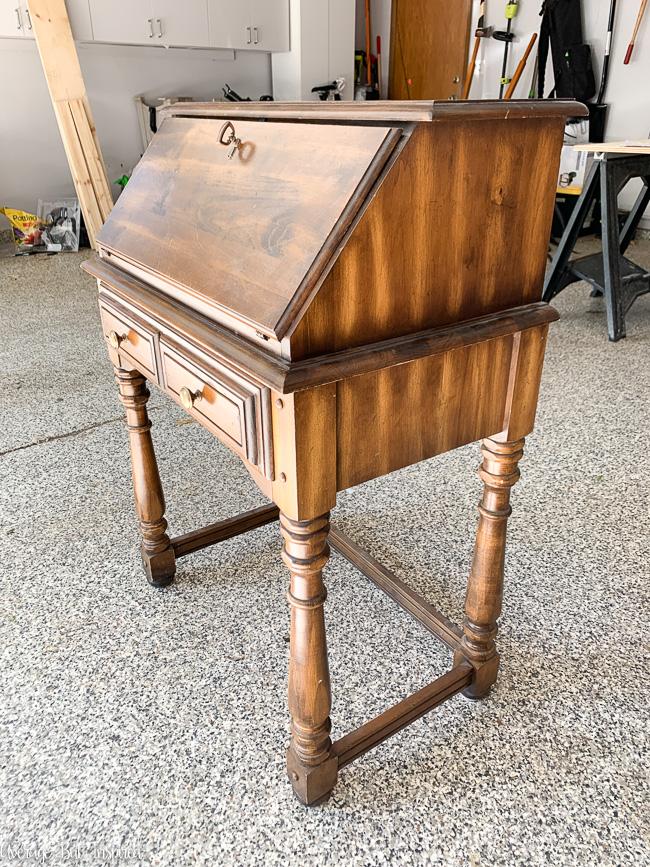 This post contains affiliate links. To read my full disclosure policy, please click here.
Since I decided to paint it to sell, I did not do anything fancy to it. I wanted to appeal to the masses! So I gave this small secretary desk a makeover with classic black chalk paint.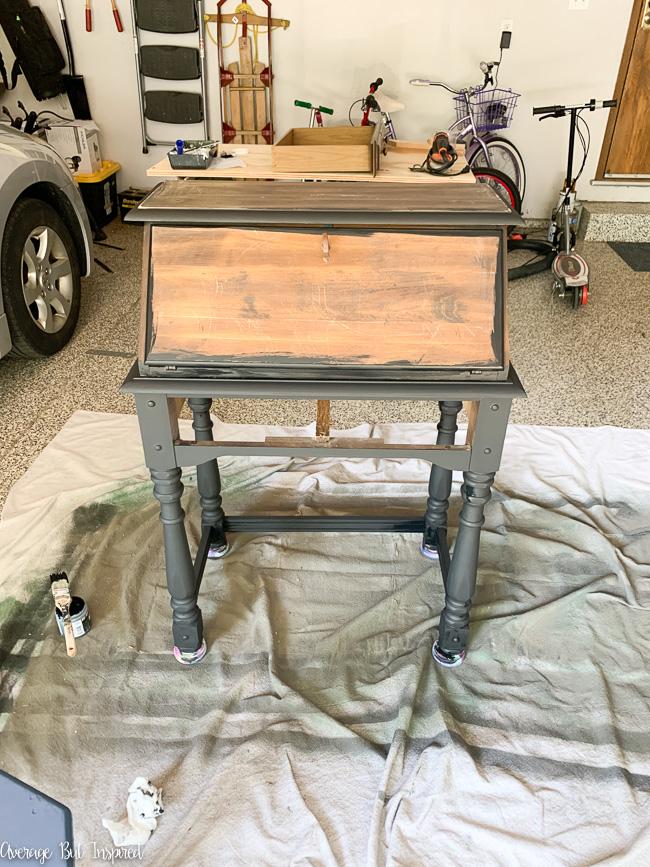 I originally planned to give it a two-tone look by leaving the drawer the natural wood. After I saw the desk like this I decided I didn't like it.

And so, I painted the drawer black, too.

I sealed the whole piece with my favorite furniture wax, and then I also used antique gold wax to shine up the visible hinges. I also swapped the original plain drawer knobs for these cute white and brass knobs.

Once it was finished, it looked fresh and ready for a new home office!

I listed it on Facebook Marketplace and sold it in less than an hour.


On to the next furniture flip!
-Bre