If you follow any Dollar Tree crafters on Instagram or YouTube, you know that the Dollar Tree house is one of the most popular crafting items around!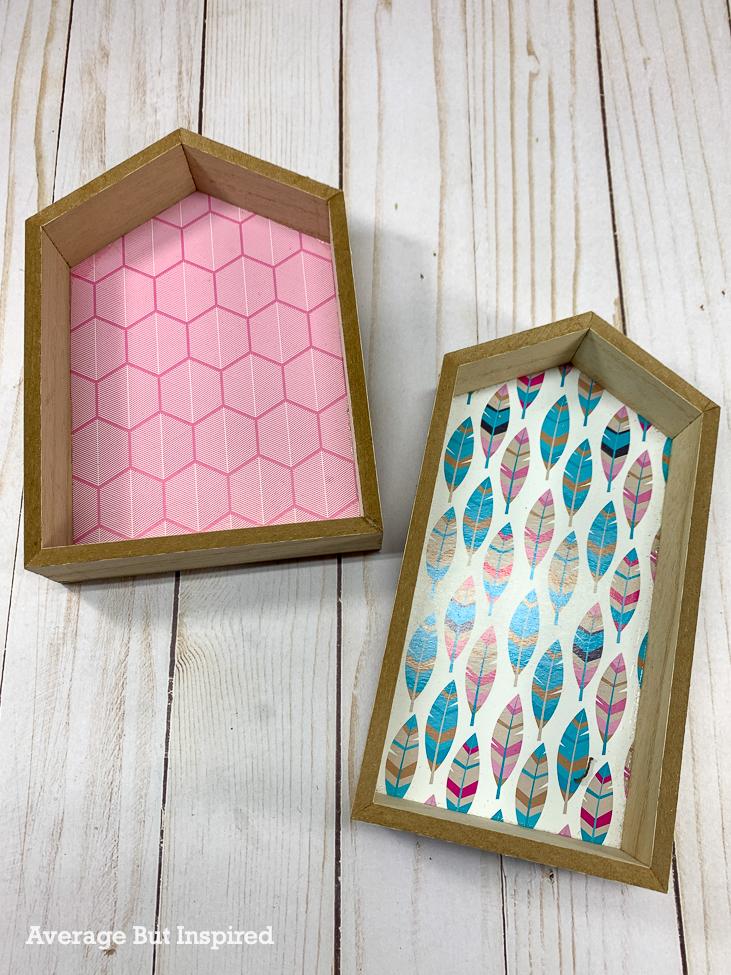 Only available in-store and online once in awhile, these cute wooden houses are the perfect craft blanks to update for any style of decor or season! I gave my Dollar Tree house an adorable new look for Valentine's Day and turned it into a Love Shack!
I've had the Love Shack song stuck in my head for weeks now – ha!
Dollar Tree House "Love Shack" Supplies
This post contains affiliate links. To read my full disclosure policy, please click here.
These are the supplies I used to create this project. Feel free to modify anything you like to create a custom look of your own!
Scrapbook paper in patterns and colors of your choice
How to Make a Dollar Tree Wood House Into a Valentine's Day Love Shack
This process is so easy, and I've also put together a video to show you the basic process!
Step One: Line the House
First things first, upgrade the Dollar Tree house's printed backing! While it is cute, adding scrapbook paper in a pattern of your choice makes it even cuter and more personal!
Simply trace the outline of the house onto scrapbook paper, and then cut and trim to fit inside the wooden house. This will likely take you several times of trimming to get it just right – don't get discouraged!
Once cut, press it into the house. You can secure it with double-sided tape if necessary.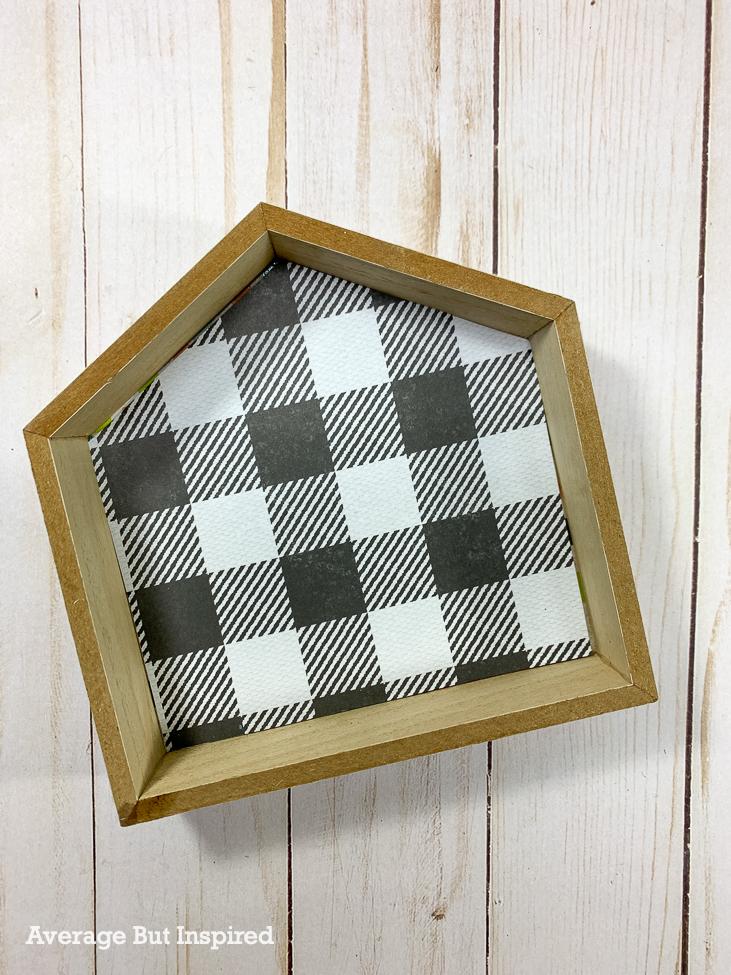 Step Two: Wrap the House with Bakers Twine
Next, place a small dot of hot glue on the back of the house, and press the end of a long piece of baker's twine onto that hot glue.
Wrap the twine around the base of the house multiple times – criss-crossing the twine as you go.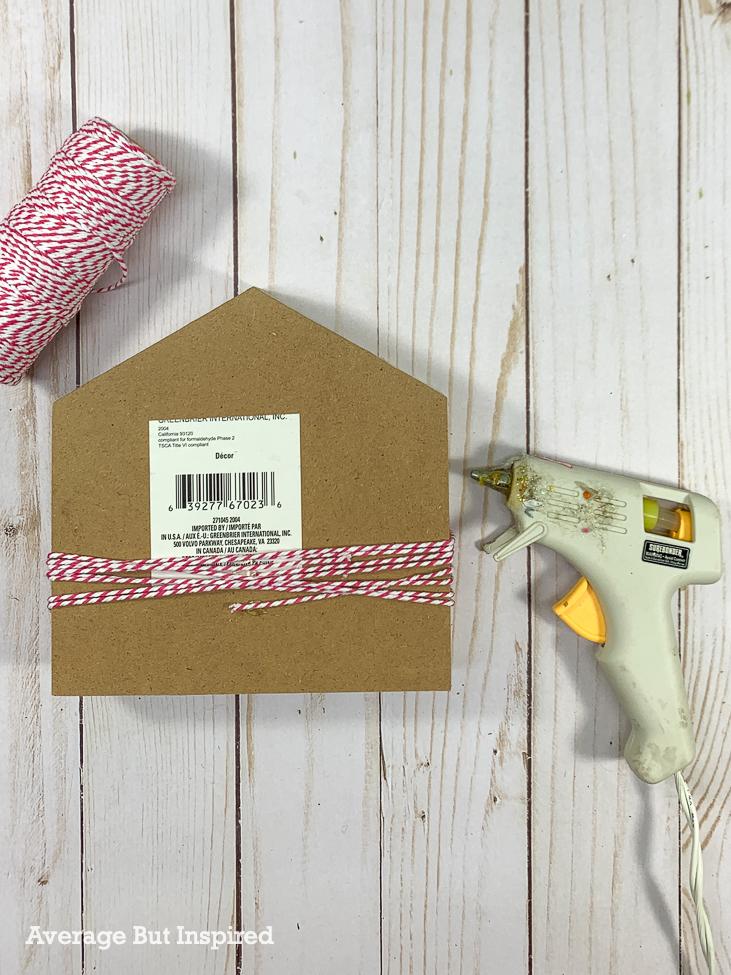 Glue the end of the baker's twine down with another dot of hot glue. Careful not to burn your fingers!
Step Three: Cut out Paper Hearts
Now, transport yourself back to preschool when you learned to cut symmetrical paper hearts by folding a piece of paper in half and cutting one side of the heart so that the fold is in the center.

Cut many hearts in varying shapes, sizes, colors, and patterns. This will give you a more interesting Love Shack when finished!
Step Four: Glue the Hearts to the Twine
Lay out the paper hearts in an interesting arrangement, and then hot glue them to the baker's twine on the wooden house.

Step Five: Make a Placard with Stickers and Scrapbook Paper
Now, cut and layer scrapbook paper rectangles, and write a word or phrase with letter stickers.

If you have a Cricut machine, you could cut vinyl letters instead! (I LOVE my Cricut Joy, which is the smallest electronic cutting machine.)
Then, hot glue that placard to the Dollar Tree house.

The Finished Dollar Tree House Valentine's Day Love Shack
In just about fifteen minutes you have created the cutest little DIY Valentine's Day decor!

This little Love Shack makes me happy every time I look at it. What does not make me happy is that I cannot stop hearing the B-52's in my head all day!
If you like this project, too, I'd be grateful if you would "pin" this post to help others find it!

-Bre